Introducing Clicker 4 for TMPM3H: Unleash Your Creativity
Discover the power of innovation with Clicker 4, the ultimate compact development board from Mikroelektronika. This all-in-one solution empowers you to effortlessly craft your own cutting-edge gadgets, packed with unique and impressive functionalities.
Limitless Possibilities with Clicker 4
Experience the future of development tools with Clicker 4. This remarkable board boasts five versatile power supply inputs designed to provide a comprehensive solution. Whatever your project demands, Clicker 4 delivers the flexibility you need to bring your vision to life. Plus, its advanced battery charging circuit ensures the safety and reliability of your creations, allowing you to easily charge a single-cell Li-Po/Li-Ion battery.
Seamless Prototyping with On-board Debug Unit
Say goodbye to complexity and hello to convenience! Clicker 4 has an onboard Debug Unit powered by Toshiba's TMPM067FWQG MCU. With compatibility with the on-board emulator standard CMSIS-DAP, you can dive straight into using, testing, and debugging your target device right out of the box. Elevate your prototyping experience and bring your ideas to life faster than ever before.
Unlock the potential of Clicker 4 for TMPM3H and redefine what's possible in the development world. Get yours today and embark on a journey of limitless creativity!
View full details
SKU: MIKROE-5788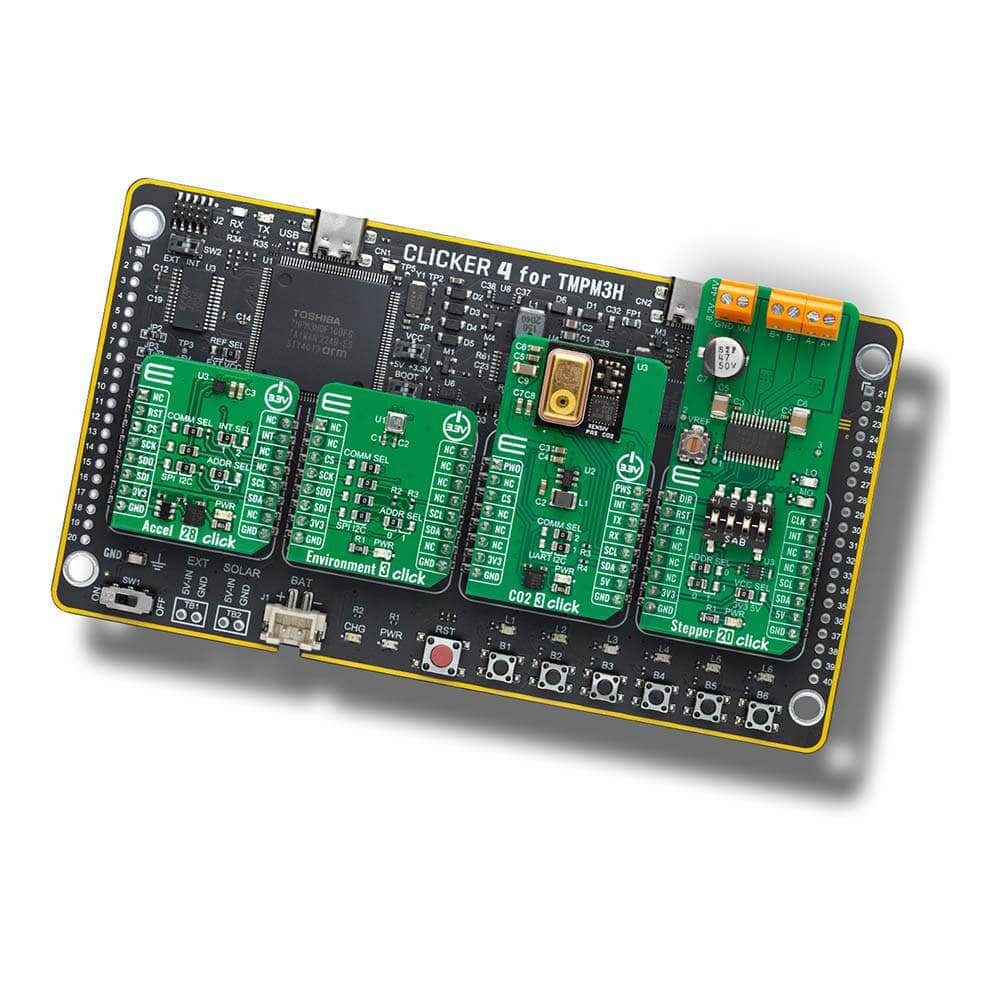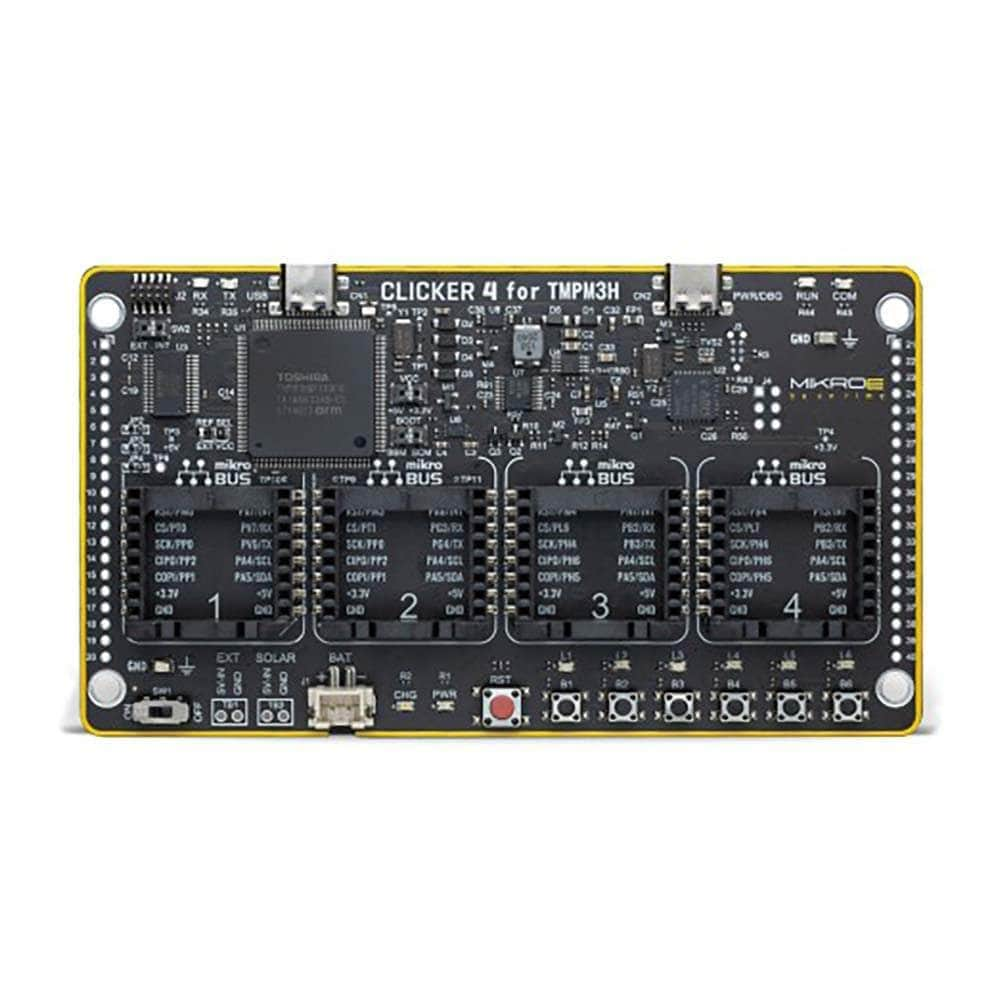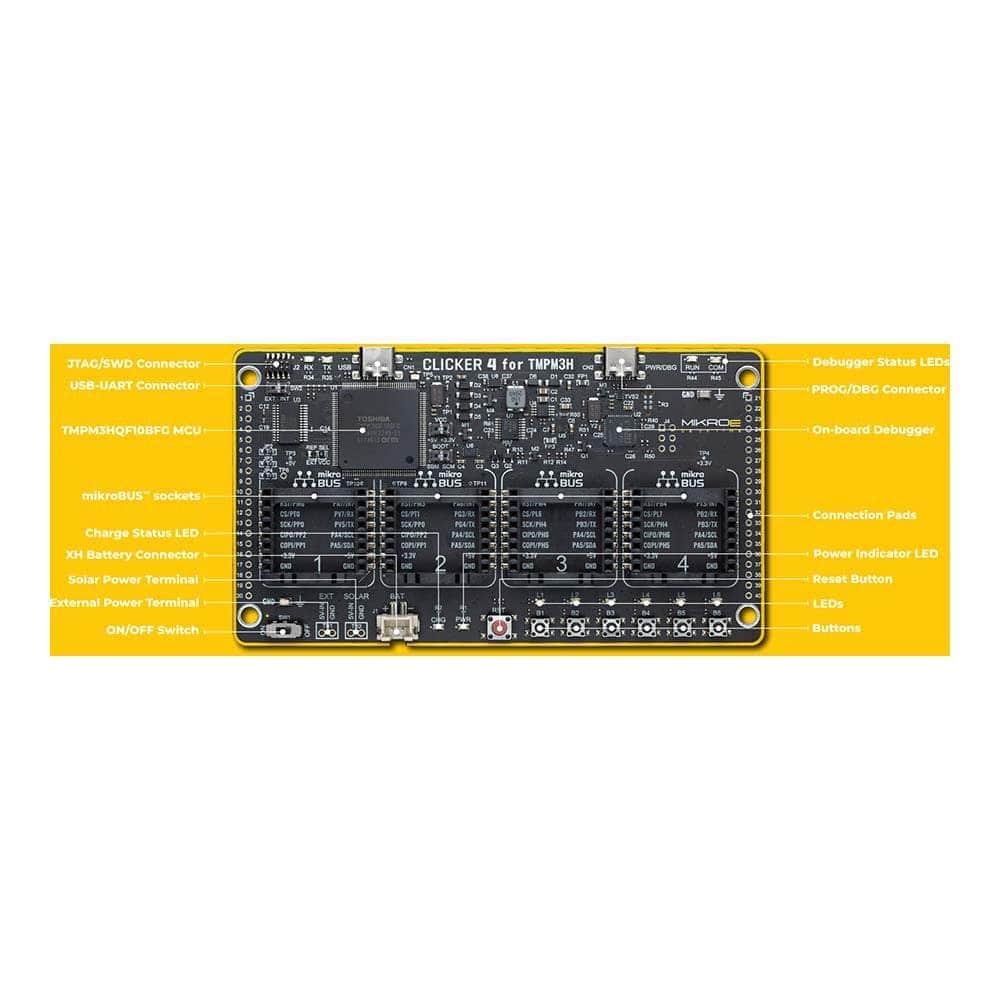 Clicker 4 for TMPM3H
Frequently Asked Questions
Have a Question?
Be the first to ask a question about this.
Ask a Question