Isolated High-Speed CAN Bus Transceiver
Key Features
Good galvanic isolation, wide supply voltage range for CAN controller interface, field bus polarity control, integrated transformer driver for power transfer to Bus-side, integrated LDO for powering CAN Bus-side, fault protection, VISO terminal can be used as a Bus-side power input or an LDO power output, and more
Based on the MAX14882 - isolated CAN transceiver with an integrated transformer driver from Analog Devices
Can be used for the development of automation, industrial controls, HVAC, switching gears, and more
mikroBUS: UART Interface
Introducing the CAN Isolator 3 Click Board™: Your Ultimate Isolated CAN Communication Solution
Experience seamless and secure CAN communication with the compact and powerful CAN Isolator 3 Click Board™. This add-on board is designed to revolutionize your connectivity and boasts unparalleled features and cutting-edge technology.
Unmatched Isolation with MAX14882
Discover the MAX14882, an isolated CAN transceiver with an integrated Analogue Devices transformer driver. With galvanic isolation between the CAN-protocol controller side (TDX, RDX) and the physical wires of the CAN network (CANH, CANL) cable-side/bus-side of the transceiver, you can trust in the reliability and security of your data transmission.
Experience up to an impressive 5kVRMS of galvanic isolation for 60 seconds and a continuous working voltage of up to 848 VRMS. Even at the high-speed CAN data rate of 1Mbps, the MAX14882 ensures impeccable performance and safety.
Empowering Voltage Generation
Unleash the power of independent voltage generation with the CAN Isolator 3 Click Board™. This unique feature enhances flexibility and adaptability, catering to various applications. Whether you're developing automation solutions, industrial controls, HVAC systems, or switching gears, this Click board™ has you covered.
Seamless Software Integration
Simplify your software development process with the CAN Isolator 3 Click Board™. Backed by a mikroSDK-compliant library, this board has functions that streamline your coding efforts. Say goodbye to complexity and hello to efficiency as you harness the capabilities of this exceptional Click board™.
Ready for Action
Your journey towards enhanced CAN communication starts now. The CAN Isolator 3 Click Board™ arrives as a fully tested, ready-to-use solution. Seamlessly integrate it into your system equipped with the mikroBUS™ socket and experience the future of isolated connectivity.
View full details
SKU: MIKROE-5785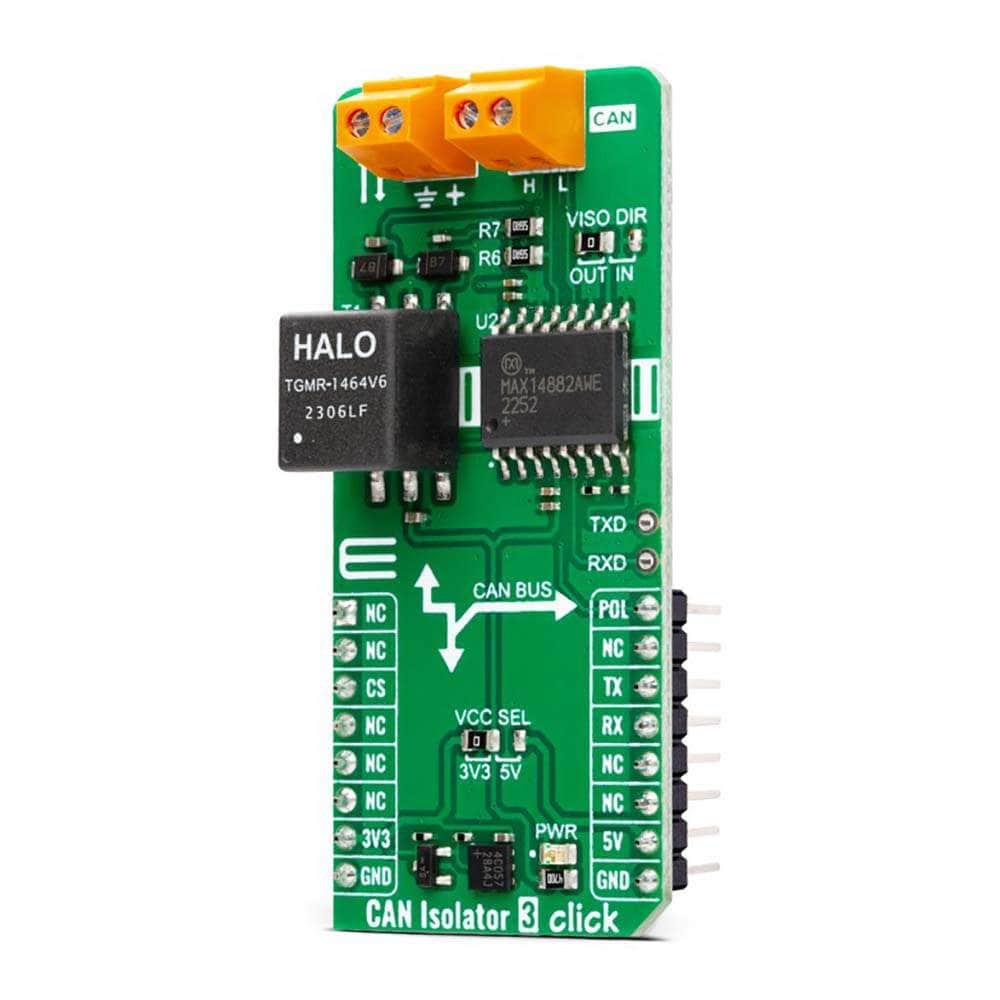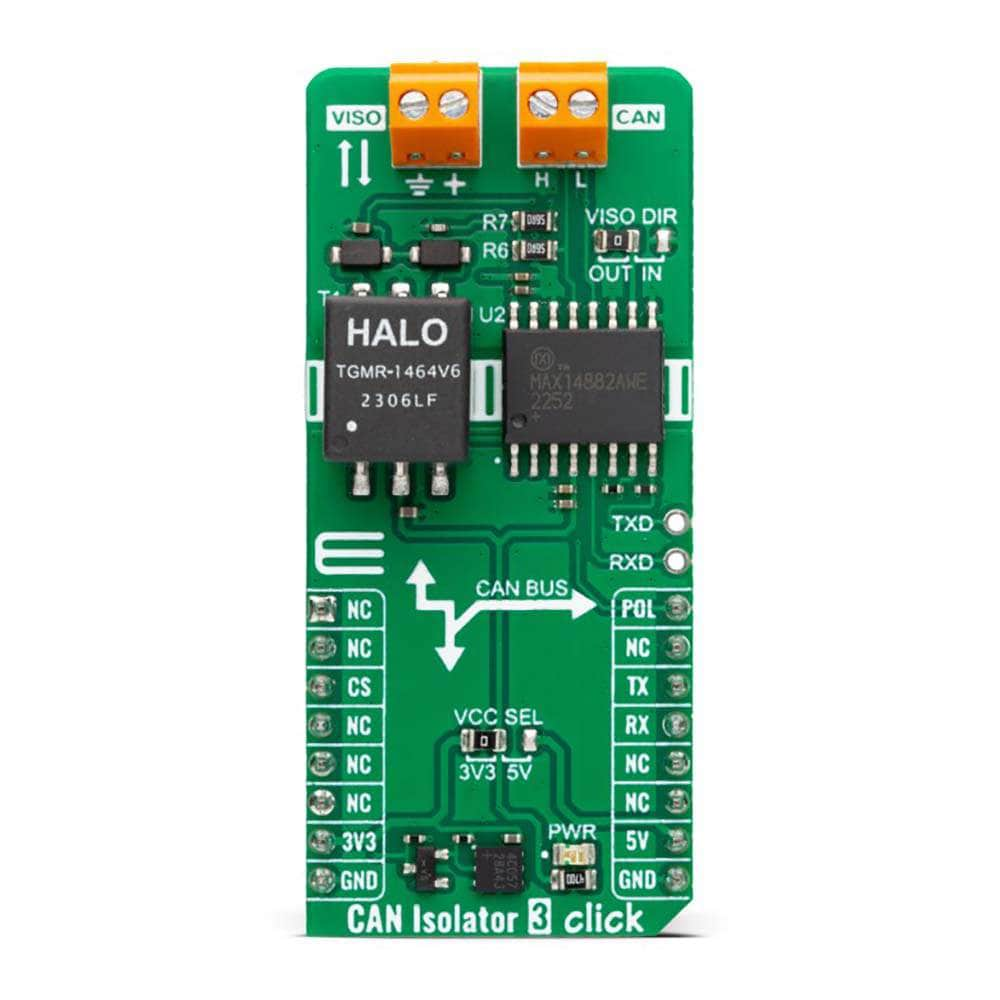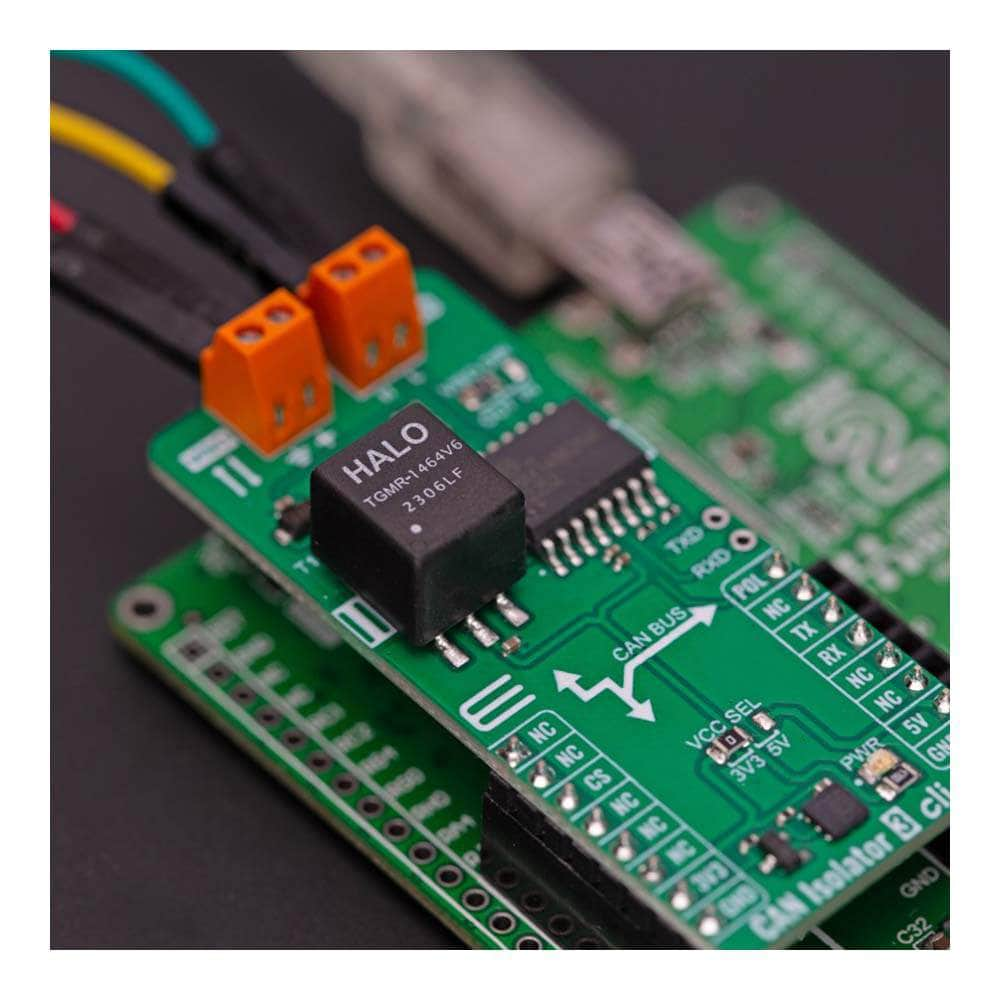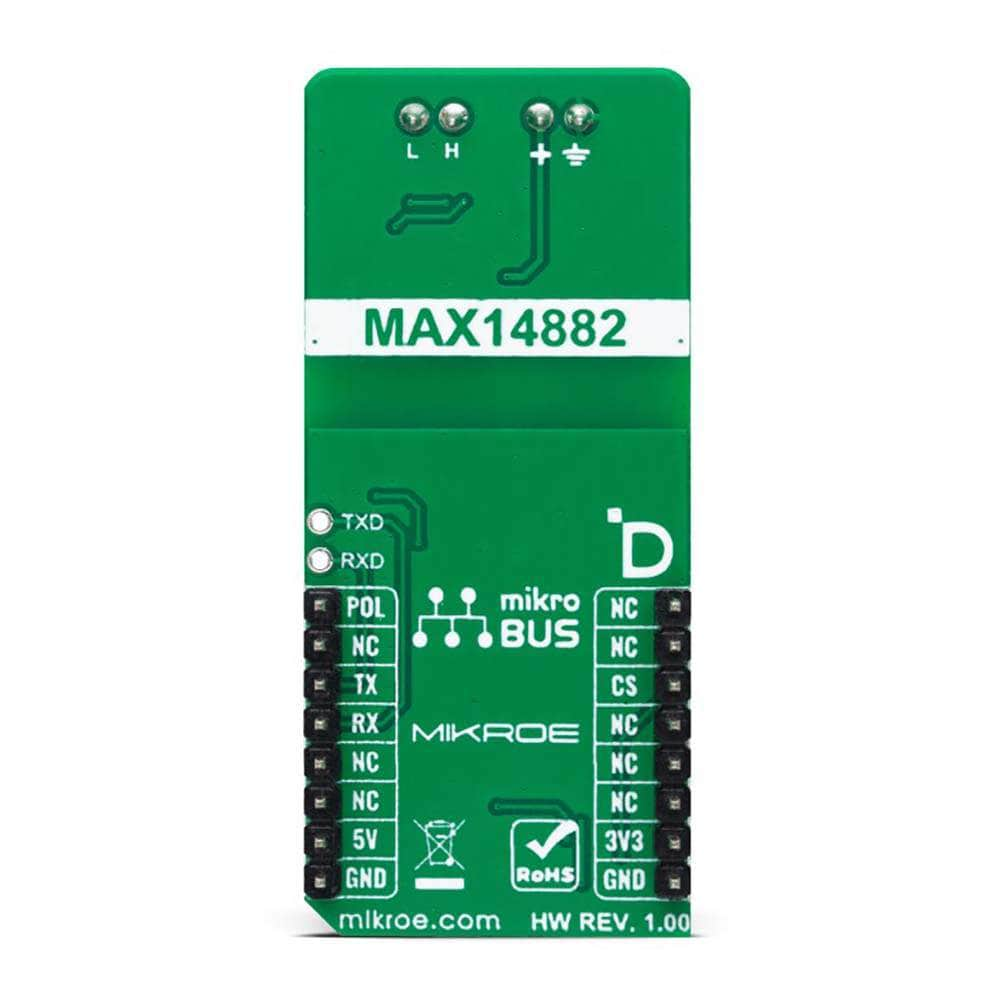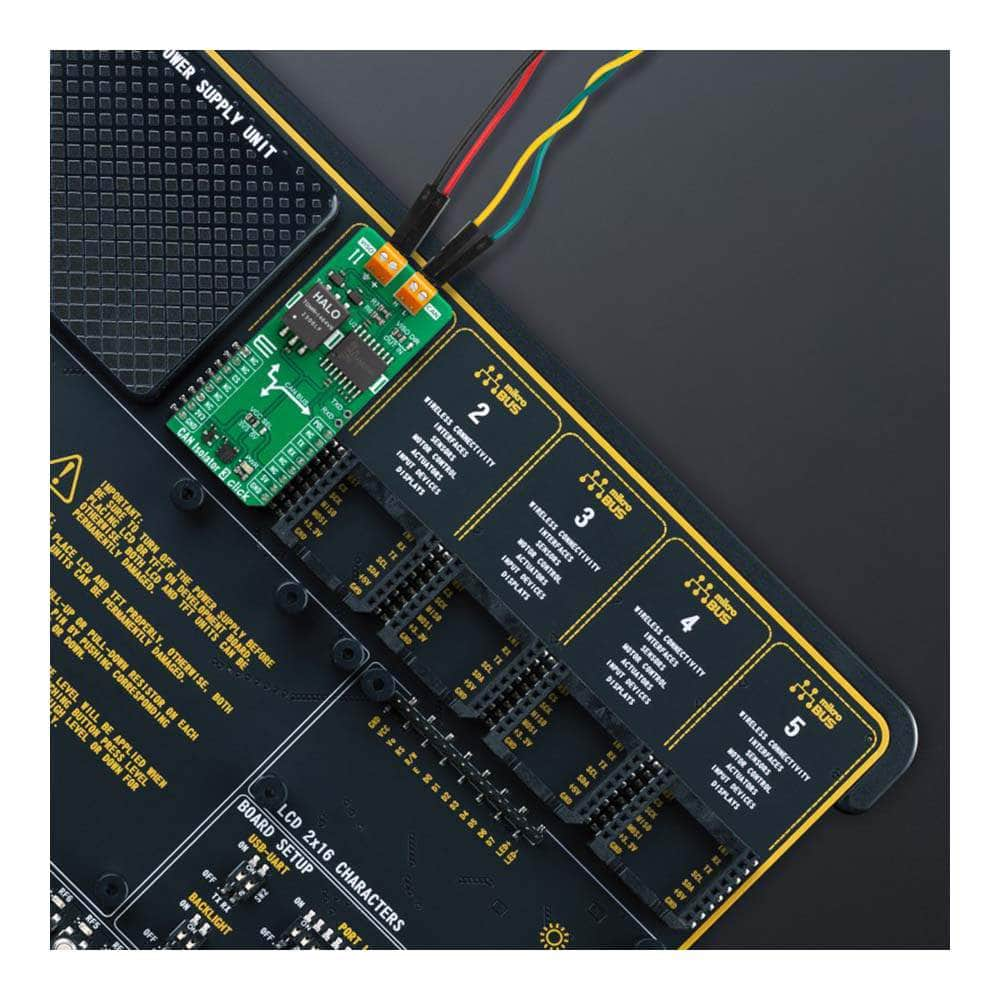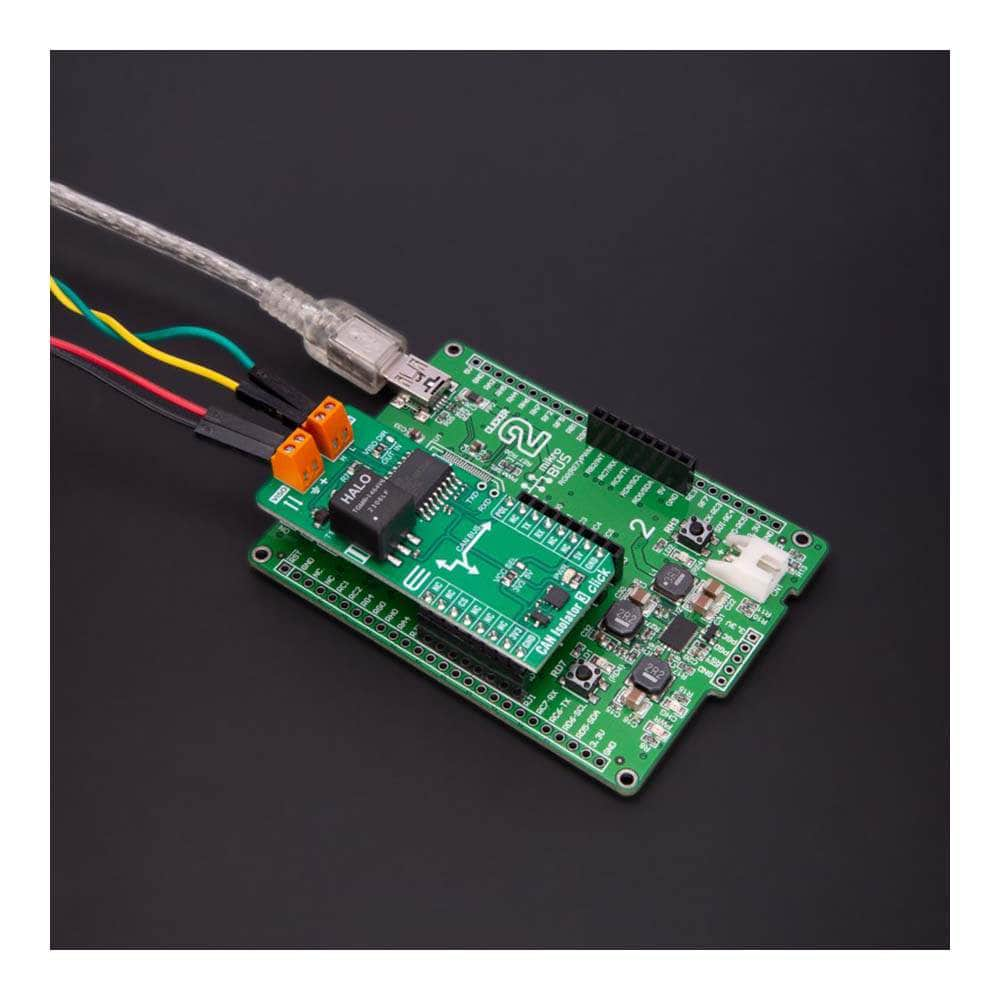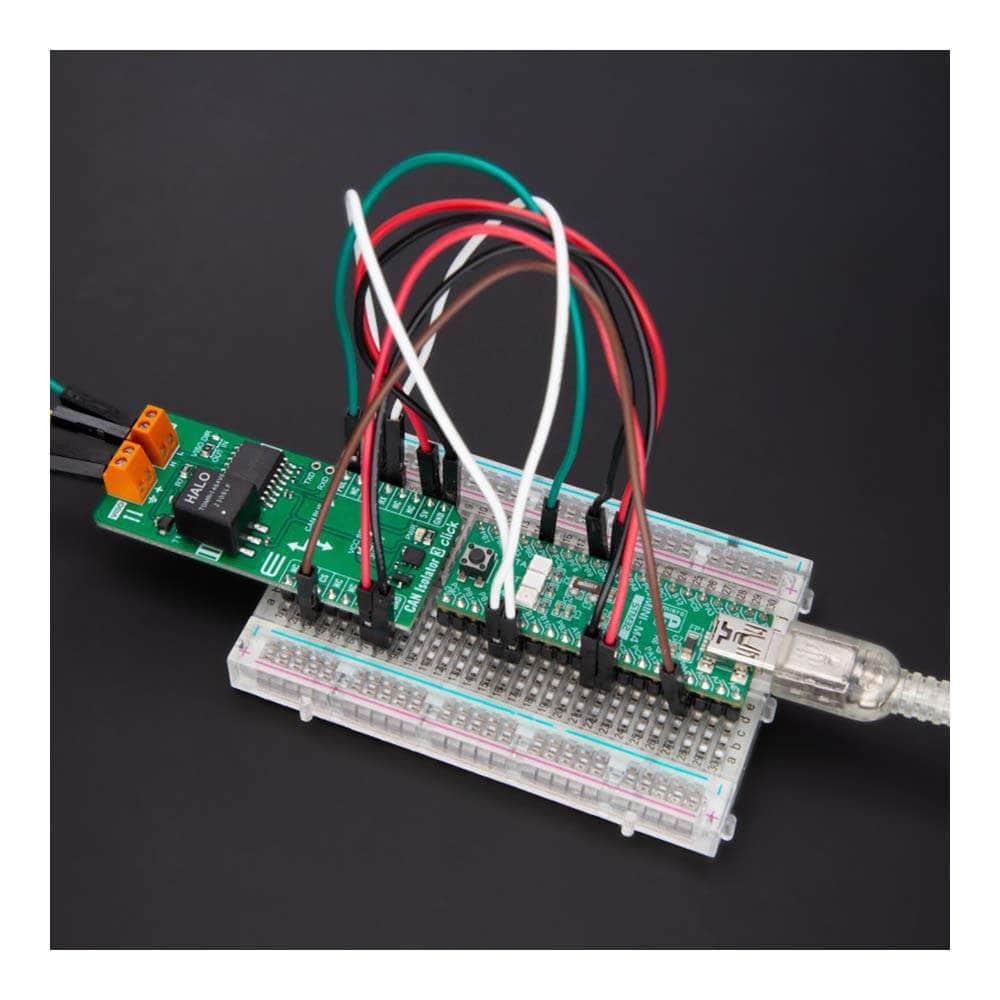 CAN Isolator 3 Click Board
Frequently Asked Questions
Have a Question?
Be the first to ask a question about this.
Ask a Question