High Accuracy Current Sensor
Key Features
Externally configurable gain settings, adjustable fast overcurrent fault, differential sensing for high immunity to external magnetic fields, high accuracy, high operating bandwidth for fast control loops, low internal primary conductor resistance, highly isolated device, and more
Based on the ACS37002 - 400KHz high-accuracy current sensor from Allegro Microsystems ADC122S101 - 12-bit A/D converter from Texas Instruments
Can be used for the development of applications requiring a combination of high-current monitoring and high isolation voltage between the primary high-current and low-voltage sides
mikroBUS: SPI Interface
Introducing the Hall Current 16 Click Board™ - Your Solution for Precise AC/DC Sensing!
The Hall Current 16 Click Board™ is a compact add-on board designed to provide a precise and reliable AC/DC sensing solution. Its cutting-edge features offer exceptional performance, making it the ideal choice for various applications.
High-Accuracy Current Sensing
At the heart of this board lies the ACS37002, a 400kHz high-accuracy current sensor manufactured by Allegro Microsystems. This advanced sensor boasts pin-selectable gains, allowing you to configure the device to one of the four defined sensitivities and corresponding current ranges. Such versatility significantly enhances design flexibility, ensuring it meets your specific needs.
Enhanced Safety Features
In addition to its exceptional precision, the Hall Current 16 Click Board™ also incorporates an adjustable overcurrent fast fault, providing essential short-circuit detection. This added safety feature ensures your application stays protected, giving you peace of mind during operation.
Perfect for High-Current Monitoring and Isolation
With its exceptional performance and safety features, this Click board™ is the perfect solution for applications requiring high-current monitoring and high isolation voltage between the primary high-current and low-voltage sides. Whether you're working on industrial machinery, power management systems, or any other high-current application, the Hall Current 16 Click Board™ has got you covered.
Seamless Software Development
Developing with the Hall Current 16 Click Board™ is a breeze, thanks to the mikroSDK-compliant library support. The included functions simplify software development, saving you valuable time and effort in the integration process.
Ready to Use
Rest assured, the Hall Current 16 Click Board™ is a fully tested product, ready to be seamlessly integrated into your system. It's designed to work flawlessly with any system equipped with the mikroBUS™ socket, ensuring a hassle-free setup process.
Take advantage of the opportunity to enhance your applications with precise AC/DC sensing. Experience the exceptional performance of the Hall Current 16 Click Board™ today!
View full details
SKU: MIKROE-5784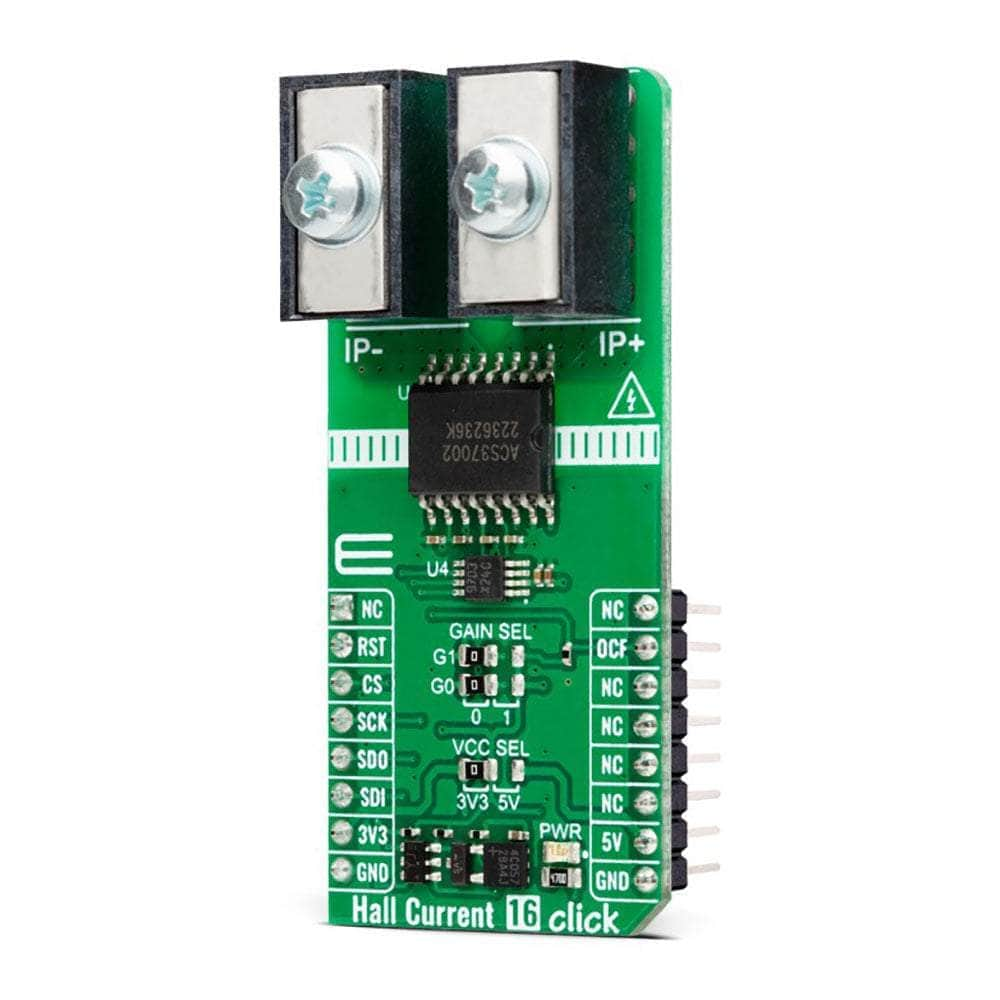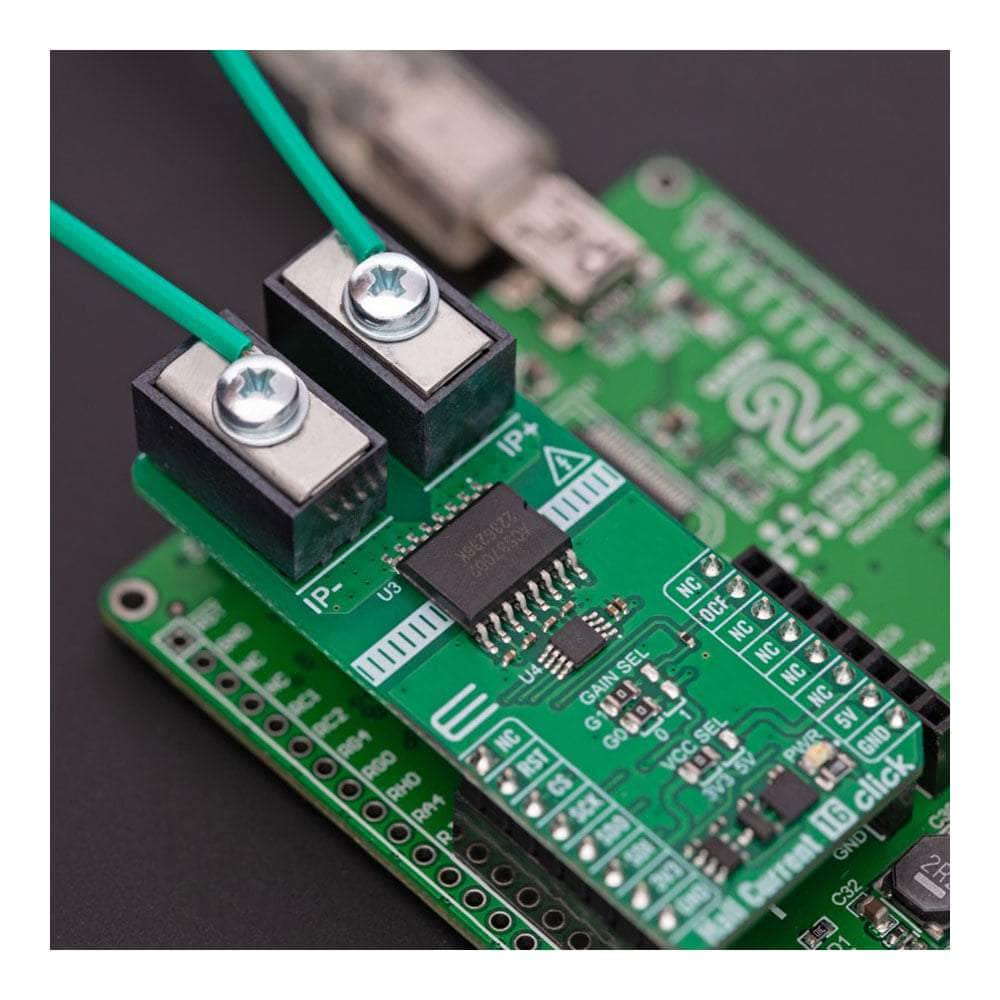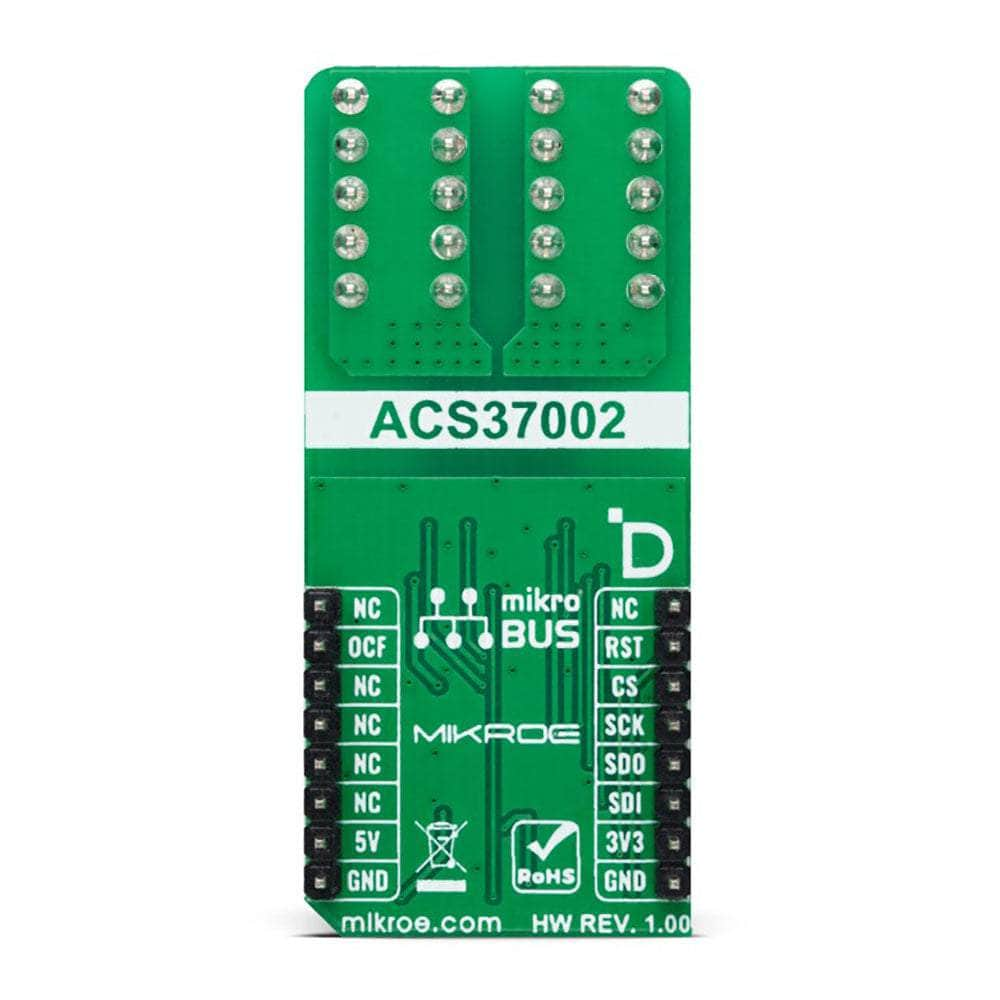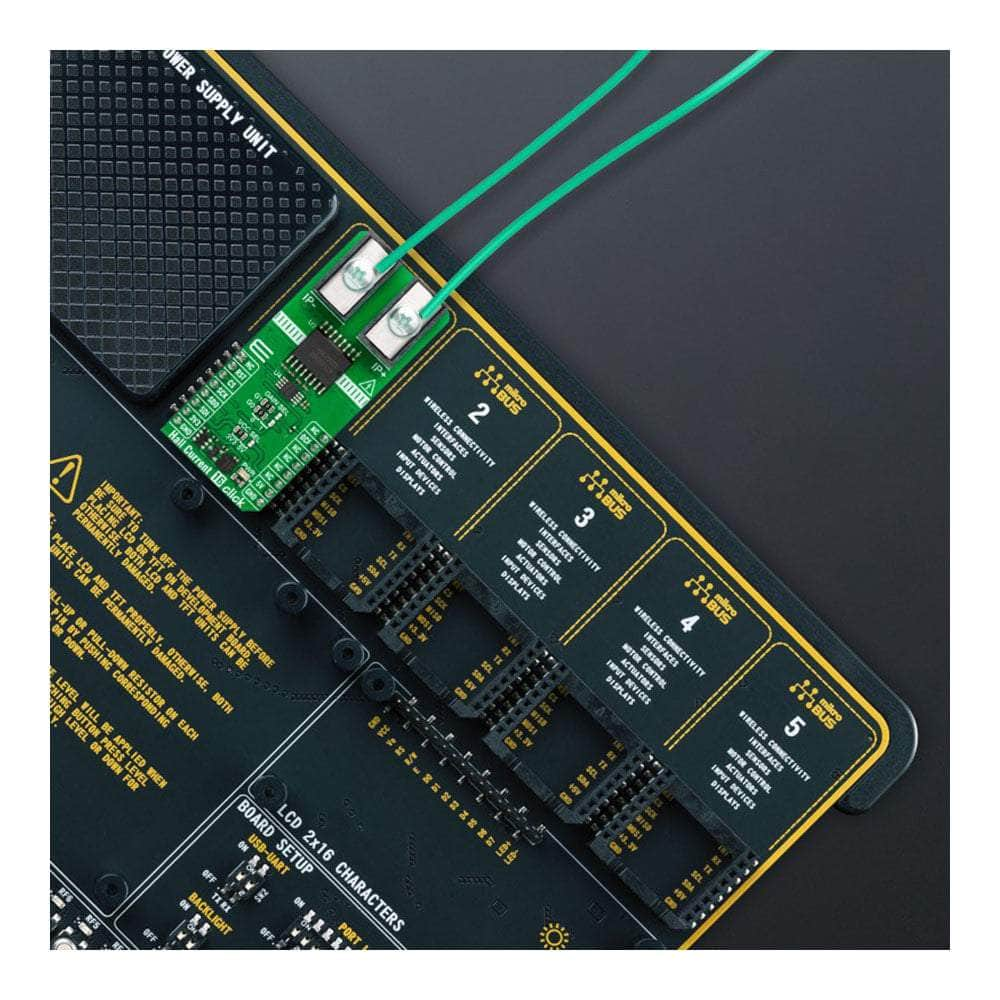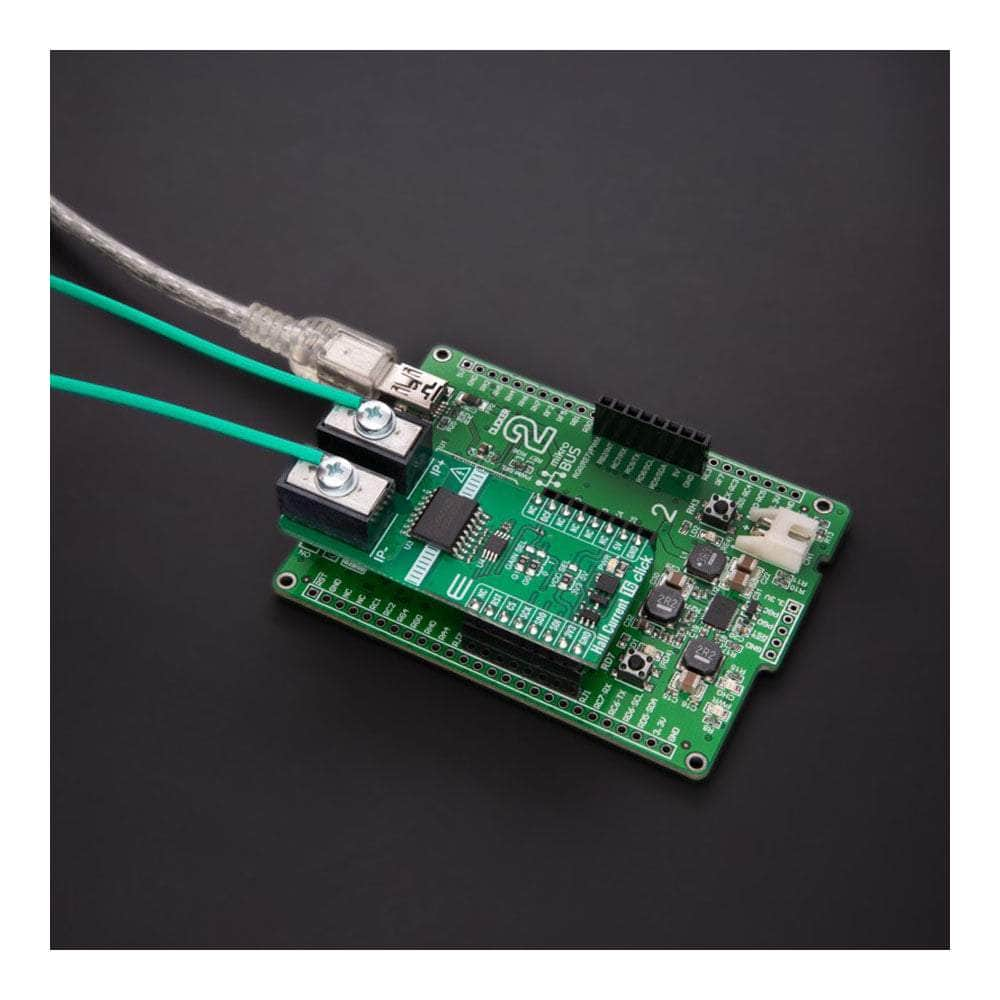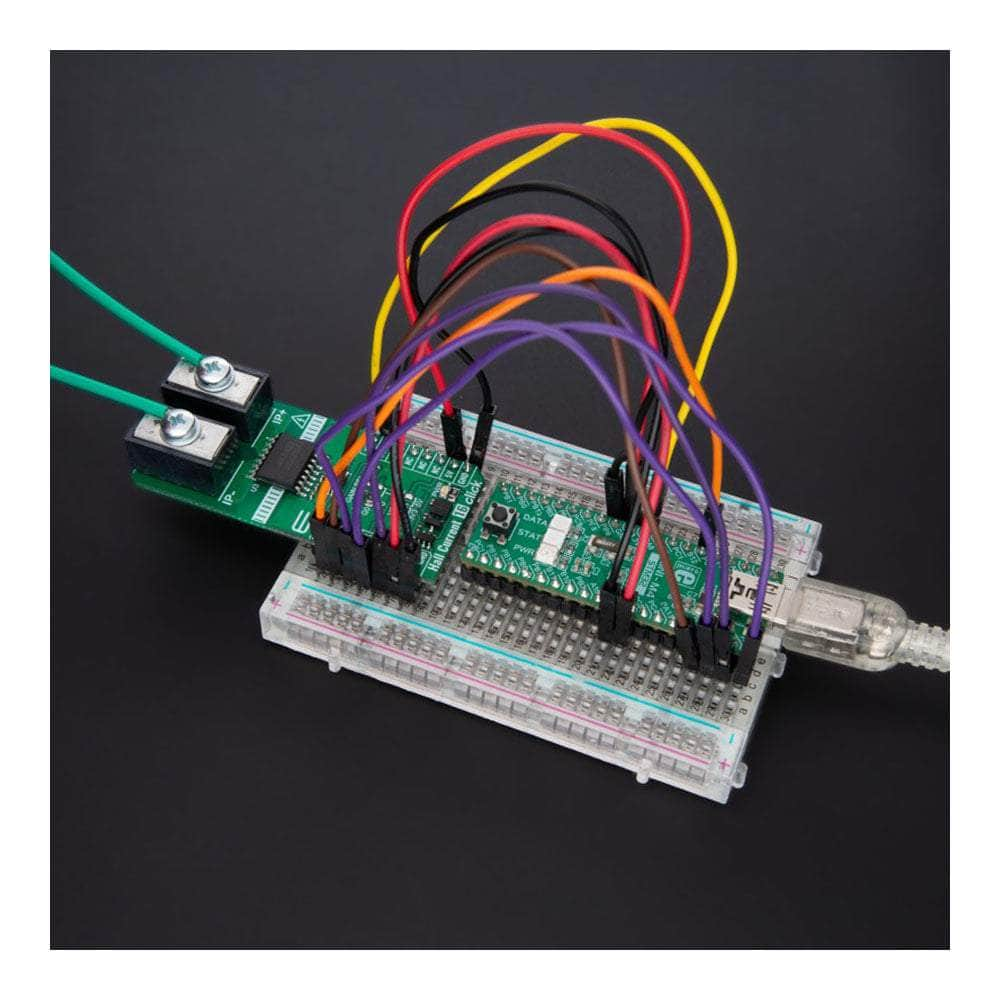 Hall Current 16 Click Board
Frequently Asked Questions
Have a Question?
Be the first to ask a question about this.
Ask a Question