Buck Converter with Integrated Inductor
Key Features
Wide voltage input range, wide voltage output range including voltages of 1V, the current output of up to 3A, overvoltage, and under-voltage protection, power-good indicator, an onboard digital potentiometer with 256 wiper positions, and more
Based on the RPL-3.0-R - buck converter with an integrated inductor from Recom Power
Can be used for distributed power architectures, portable equipment in telecom, industrial applications, and more
Introducing the Nano Power 3 Click Board™ - Your Compact Voltage Step-Down Solution!
Discover the incredible power of the Nano Power 3 Click Board™, a versatile and compact add-on board designed to seamlessly step down voltages from input to output, opening up a world of possibilities for your projects.
Cutting-Edge Technology with RPL-3.0-R Buck Converter
Elevate your voltage management game with the state-of-the-art RPL-3.0-R buck converter featuring an integrated inductor from none other than Recom Power. This high-performance converter is designed to efficiently handle input voltages ranging from 4V to 18VDC, offering unparalleled flexibility by accommodating both 5V and 12V supply rails.
Tailored Output, Maximum Efficiency
Customize your power output like never before! The Nano Power 3 Click Board™ empowers you to set your desired output voltage between 1V and 4.7V while enjoying a remarkable maximum output current of 3A. With an impressive efficiency rating of 89%, you can trust your projects to run smoothly and reliably.
Versatility Unleashed
Whether you're delving into distributed power architectures, crafting cutting-edge portable telecom solutions, or diving into the depths of industrial applications, the Nano Power 3 Click Board™ has got your back. Its compact design and robust performance make it an indispensable tool for various applications.
Seamless Software Integration
We believe in making your life easier, which is why a mikroSDK-compliant library backs the Nano Power 3 Click Board™. Say goodbye to complicated software development – our library is packed with functions that streamline your coding process, giving you more time to focus on bringing your ideas to life.
Ready to Ignite Your Creativity
The Nano Power 3 Click Board™ isn't just another board – it's a fully tested and ready-to-use solution that seamlessly integrates with any system equipped with the mikroBUS™ socket. So, why wait? Unleash your creativity and take your projects to new heights with the Nano Power 3 Click Board™!

View full details
SKU: MIKROE-5783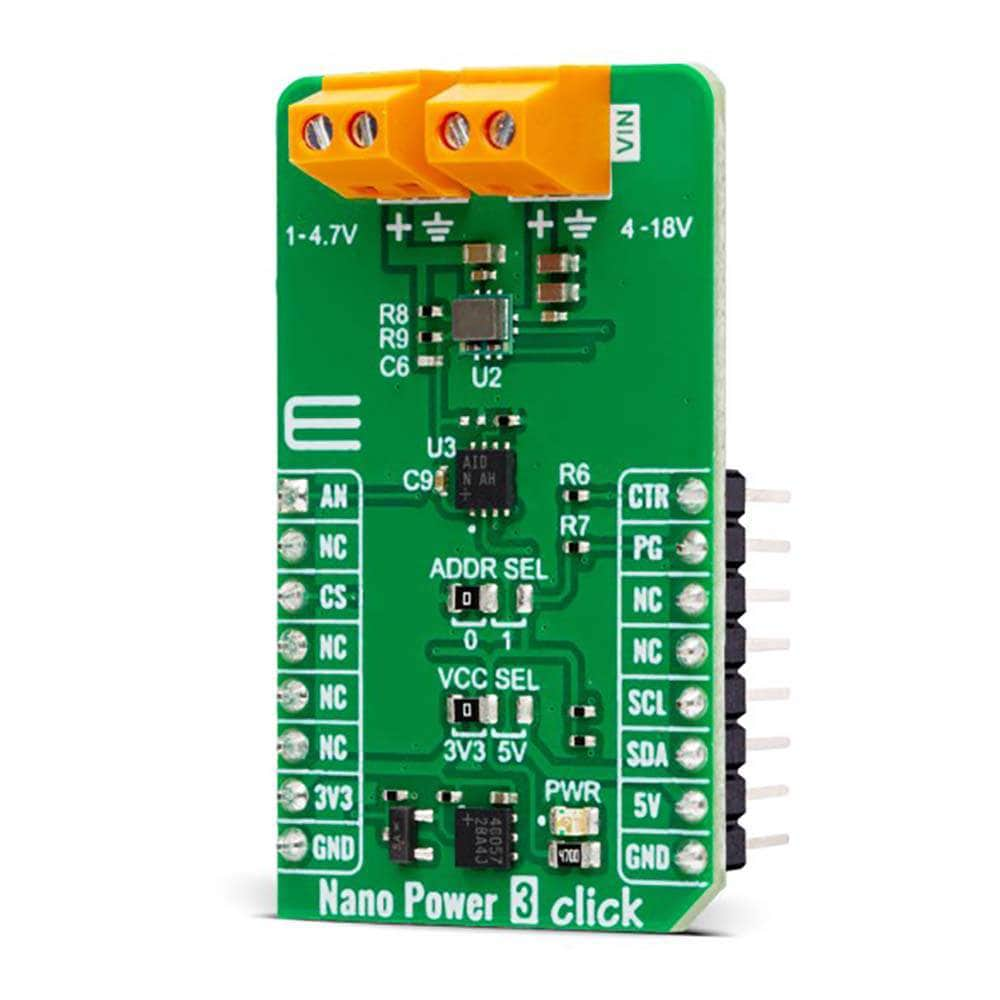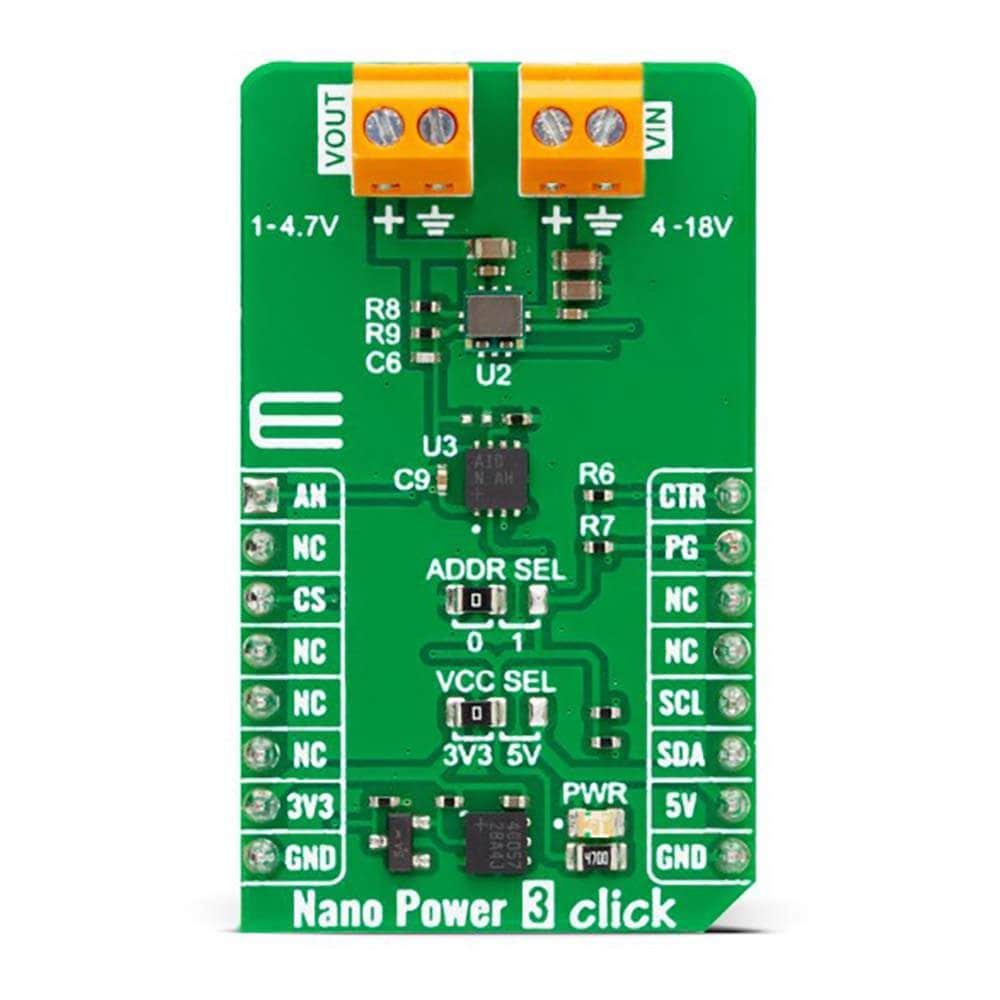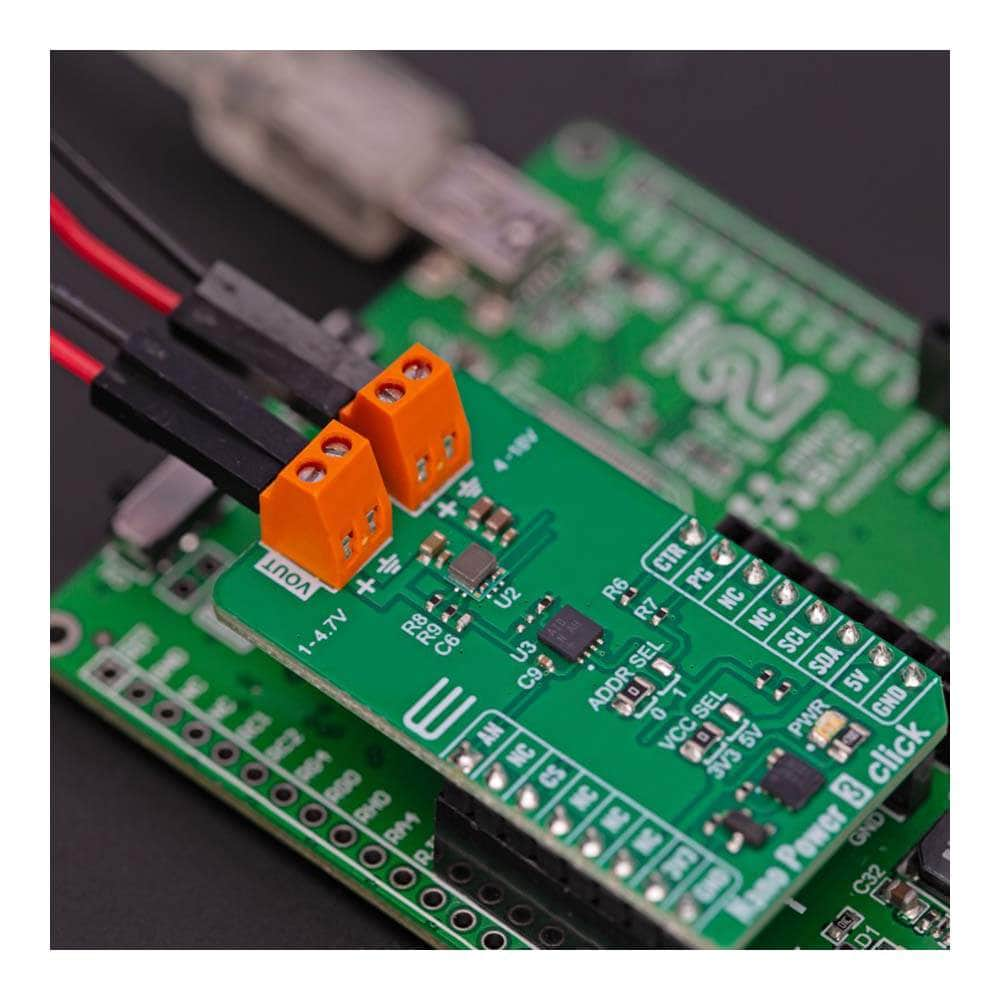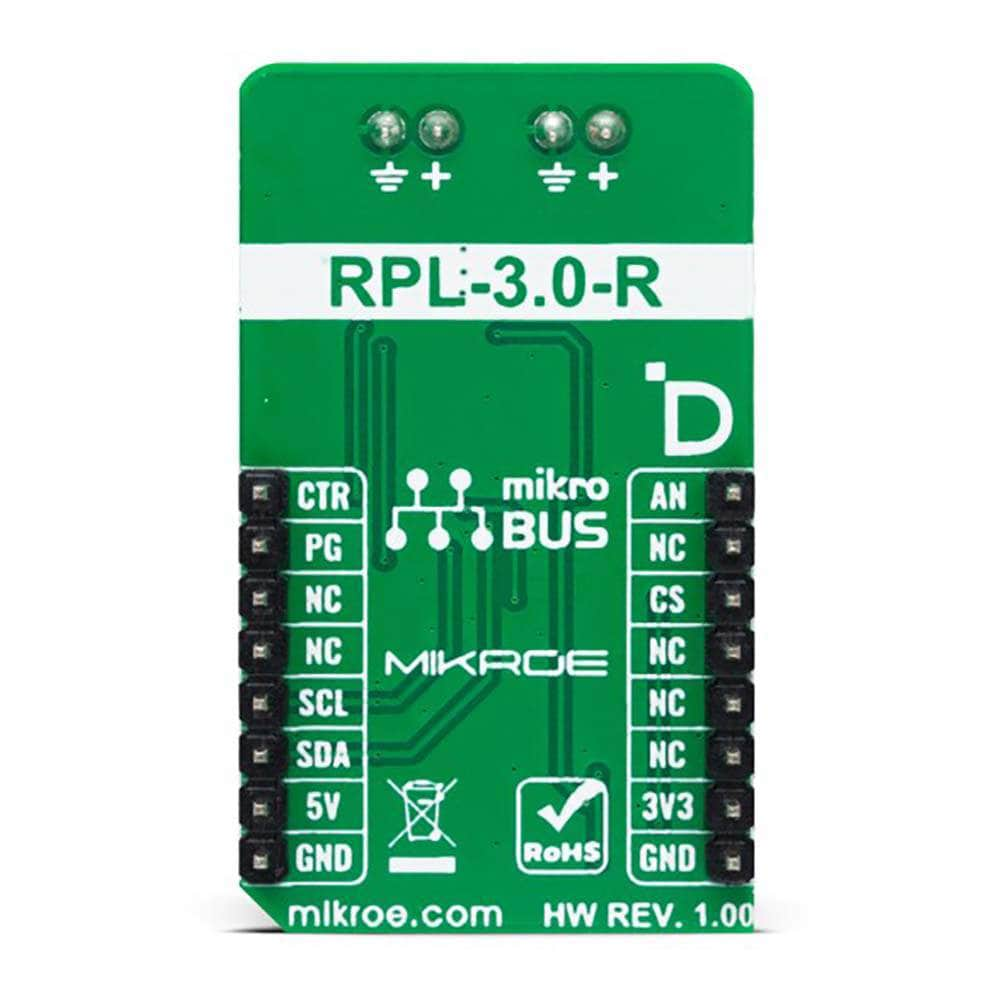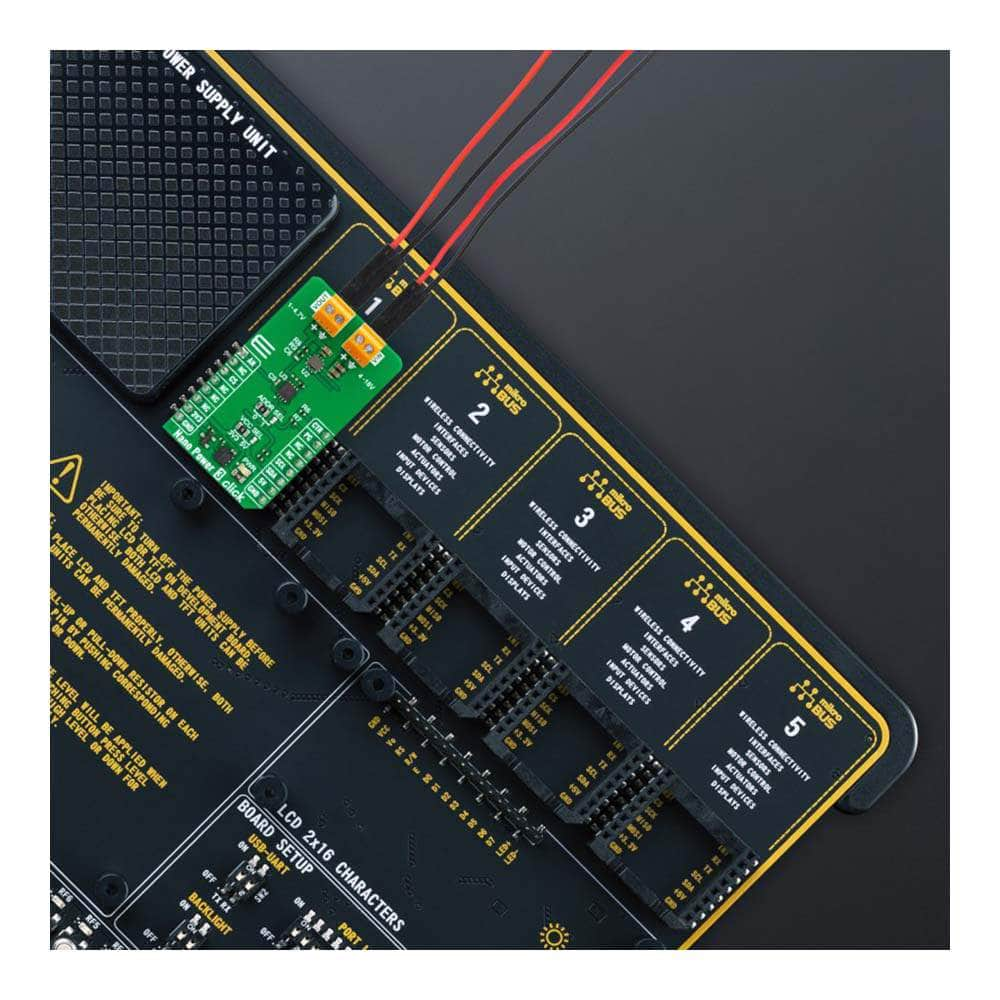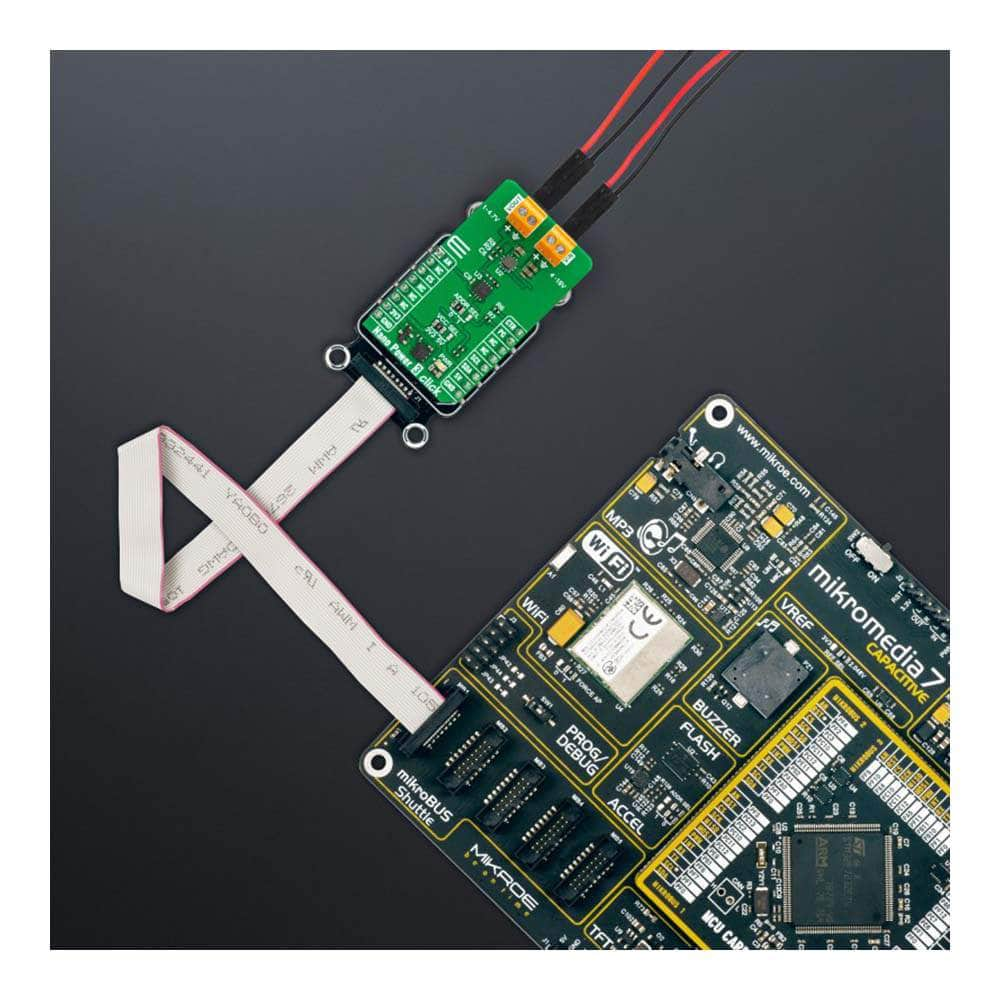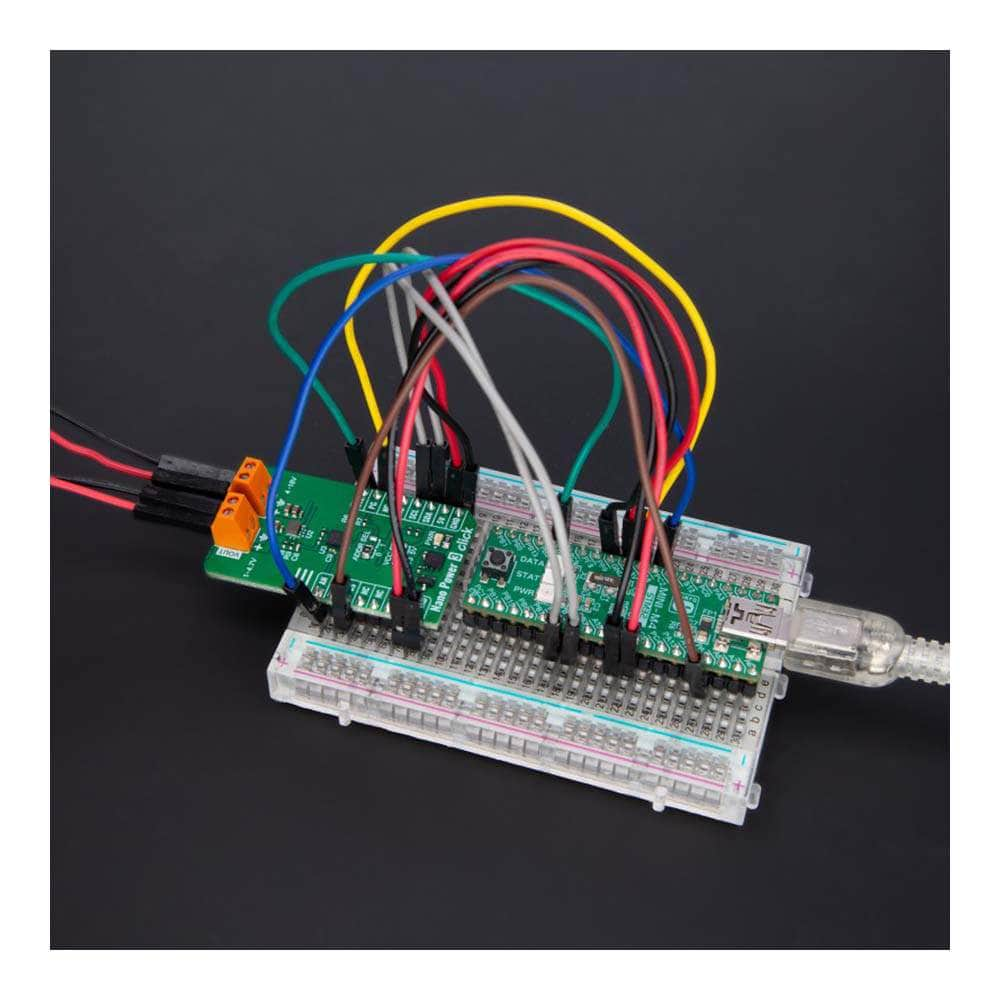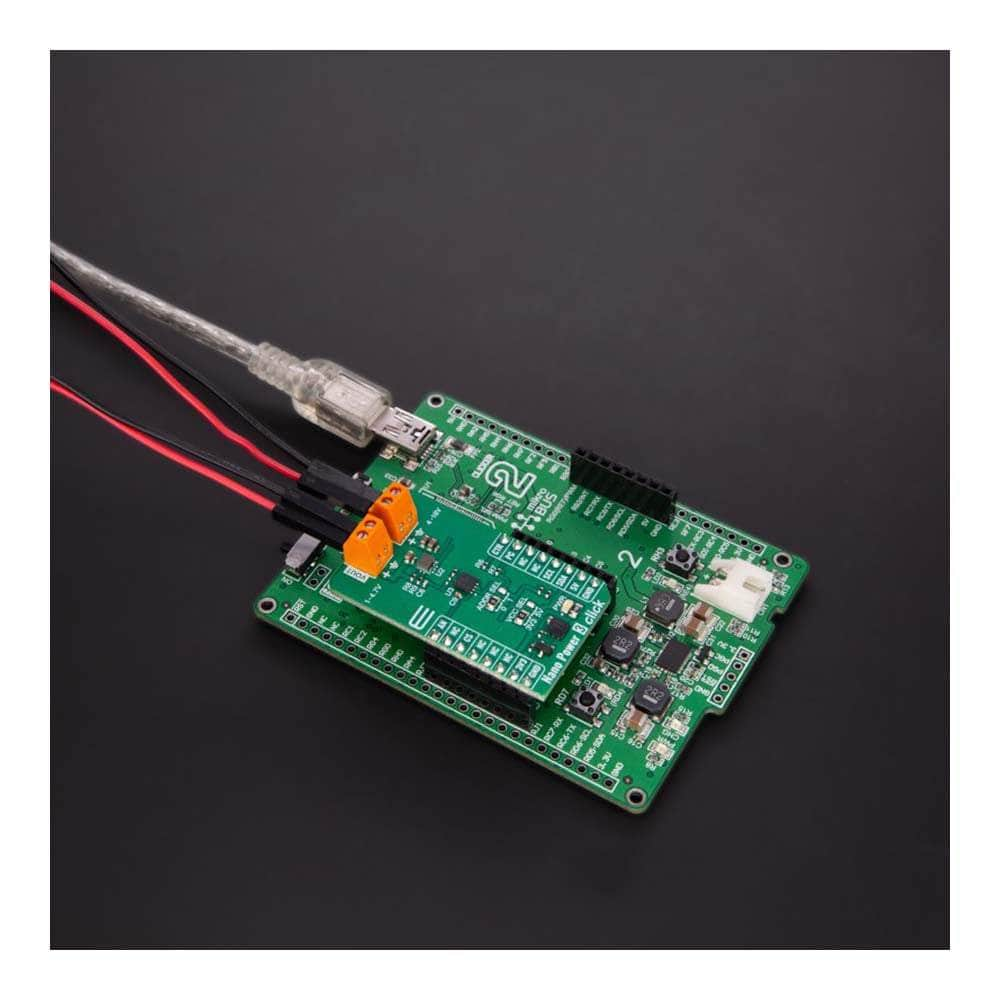 Nano Power 3 Click Board
Frequently Asked Questions
Have a Question?
Be the first to ask a question about this.
Ask a Question