Multi-Channel Tracking GPS
Key Features
Multi-GNSS engine for GPS, GLONASS, Galileo, SBAS, and QZSS, built-in dual-stage LNA for better sensitivity, high accuracy, high performance, low power consumption, backup battery support, anti-jamming, onboard patch antenna, NEMA commands over UART or I2C interfaces, and more
Based on the ORG1511 - GPS/GNSS module with an integrated antenna from OriginGPS
Can be used for the development of size-constrained devices with GPS functionality
Introducing The Nano GPS 3 Click Board™: Precision Positioning at Your Fingertips!
Discover a World of Unmatched GPS Performance
Unlock the future of positioning with the Nano GPS 3 Click Board™, a state-of-the-art add-on board that's not just fast but is also incredibly accurate. Whether you're navigating city streets or exploring uncharted terrains, this powerful tool is designed to guide you with unmatched precision.
Why The Nano GPS 3 Click Board™ Stands Out:
Revolutionary GPS Module - ORG1511: This multi-channel powerhouse supports GPS, GLONASS, Galileo, SBAS, and QZSS systems. With an integrated antenna from OriginGPS, this module guarantees you won't miss a beat (or a turn).

Industry-leading Performance: With the industry's lowest energy per fix ratio, this device ensures longevity without compromising on efficiency. Experience fast fixes even in demanding environments, and bask in the assurance of unparalleled accuracy.

Real-time Positioning Data: No waiting, no delays. Get your location data in real-time, presented in the universally recognized NMEA format. This means less guesswork and more of confidently being on your path.

Ready Out of the Box: Say goodbye to the hassles of setup. The Nano GPS 3 Click Board™ comes as a fully tested product. Simply plug it into a system with the mikroBUS™ socket, and you're good to go!
Software Development Simplified
Thanks to the mikroSDK-compliant library, developers can breathe easy. With a plethora of functions at your disposal, you can focus on creating, innovating, and bringing your ideas to life instead of getting bogged down by complexities.
Choose Precision. Choose Efficiency. Choose The Nano GPS 3 Click Board™.
When it comes to navigation, you deserve nothing but the best. With its exceptional features and impeccable design, the Nano GPS 3 Click Board™ is your perfect companion for all your positioning needs.
View full details
SKU: MIKROE-5782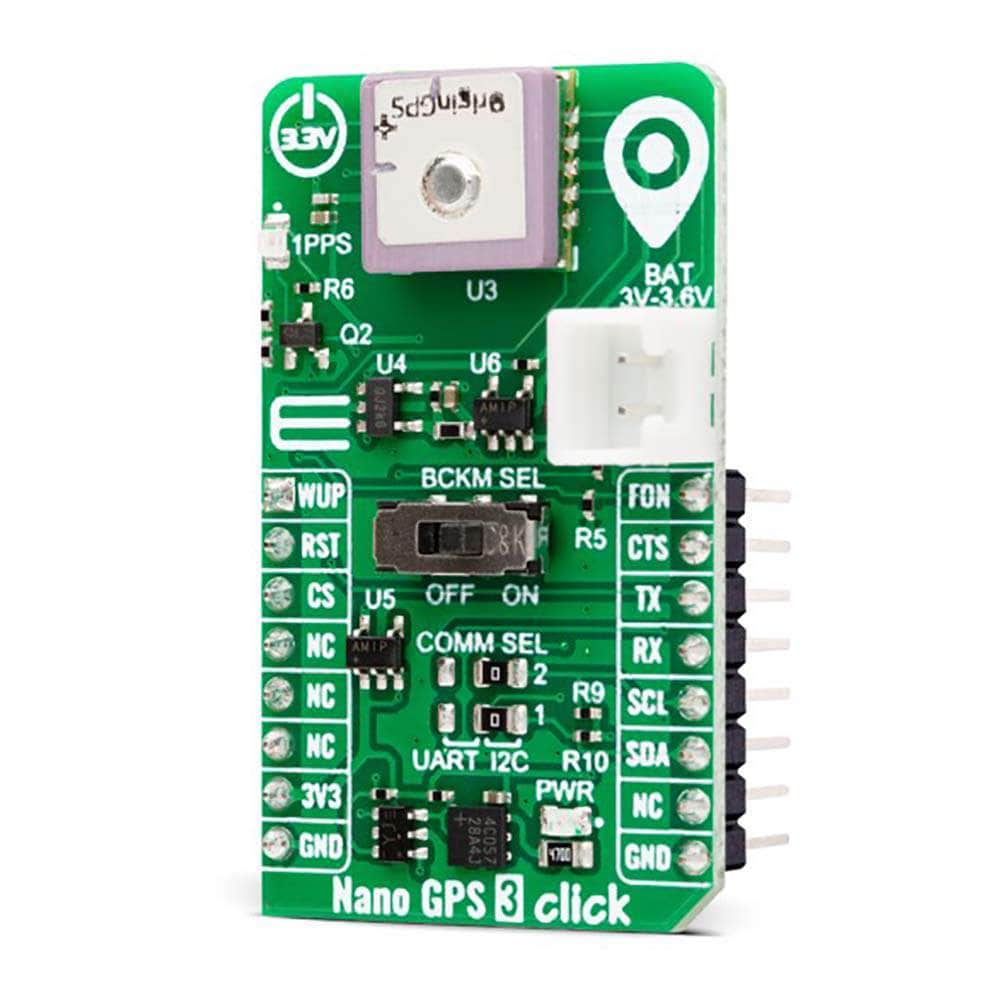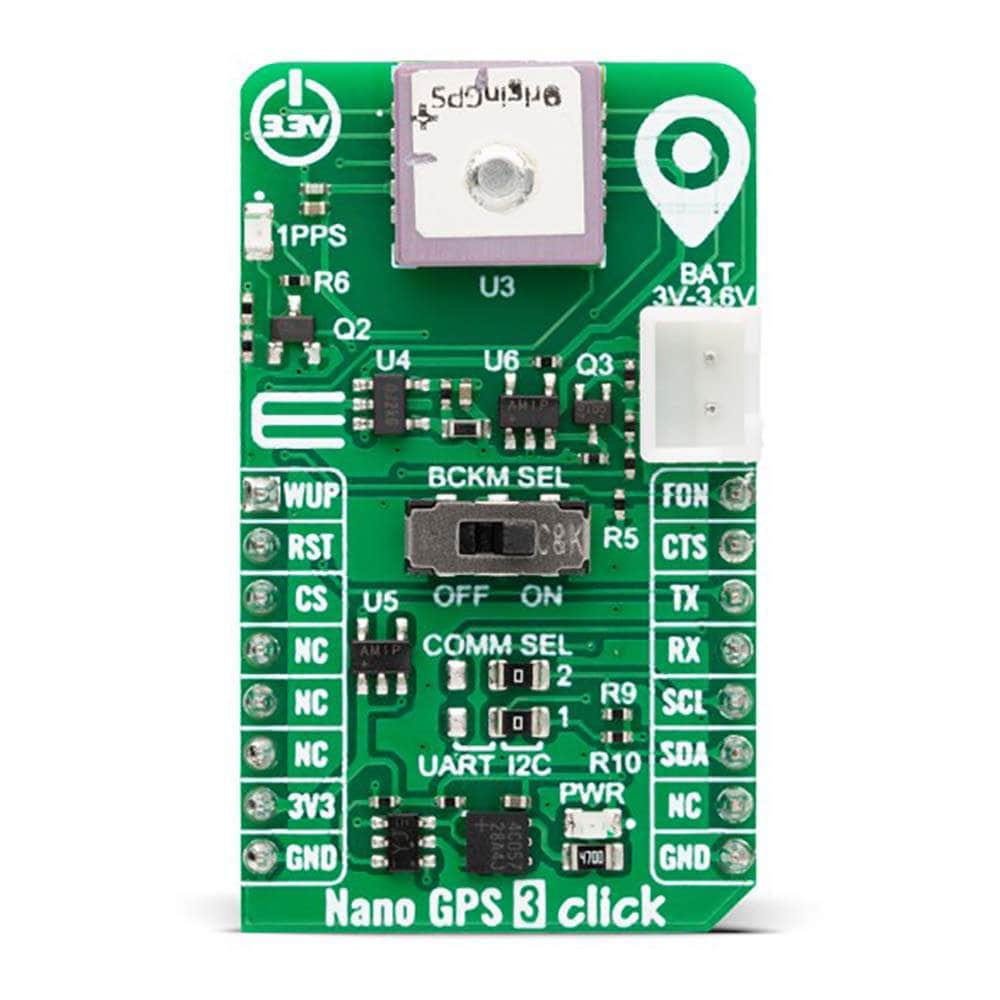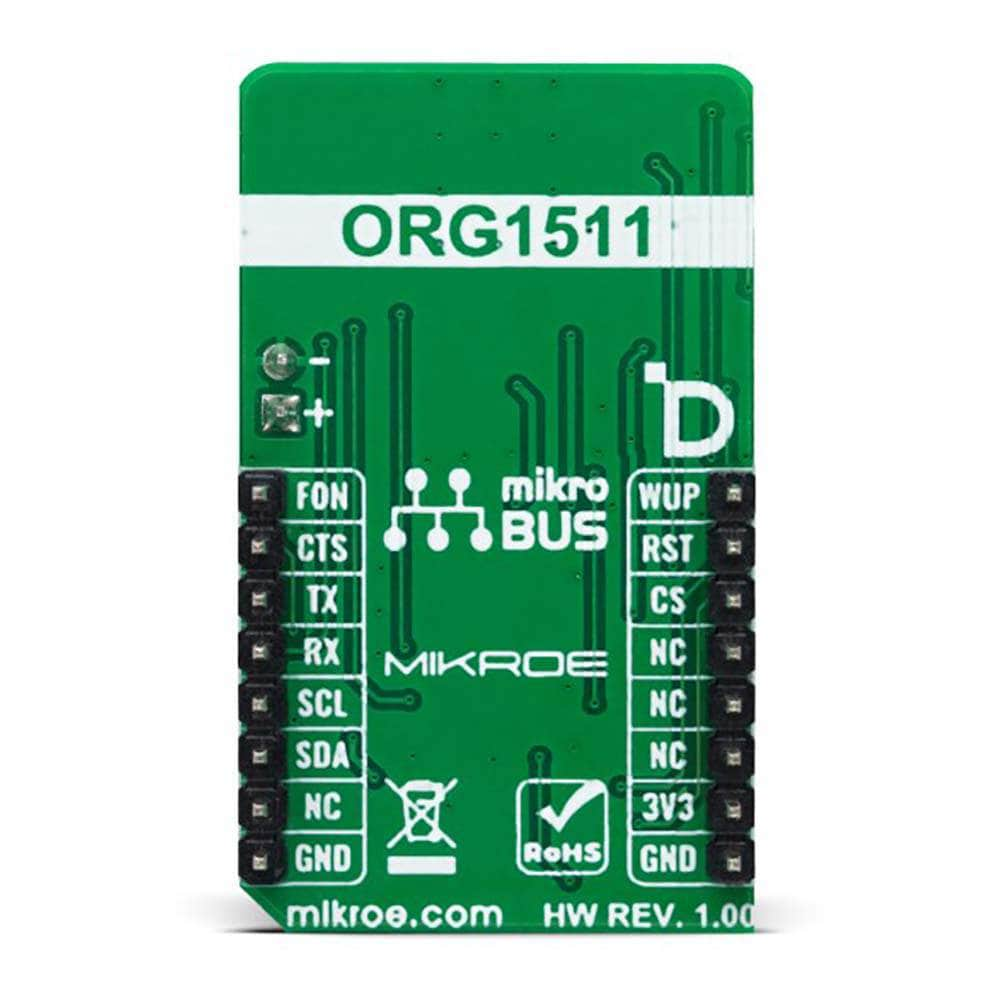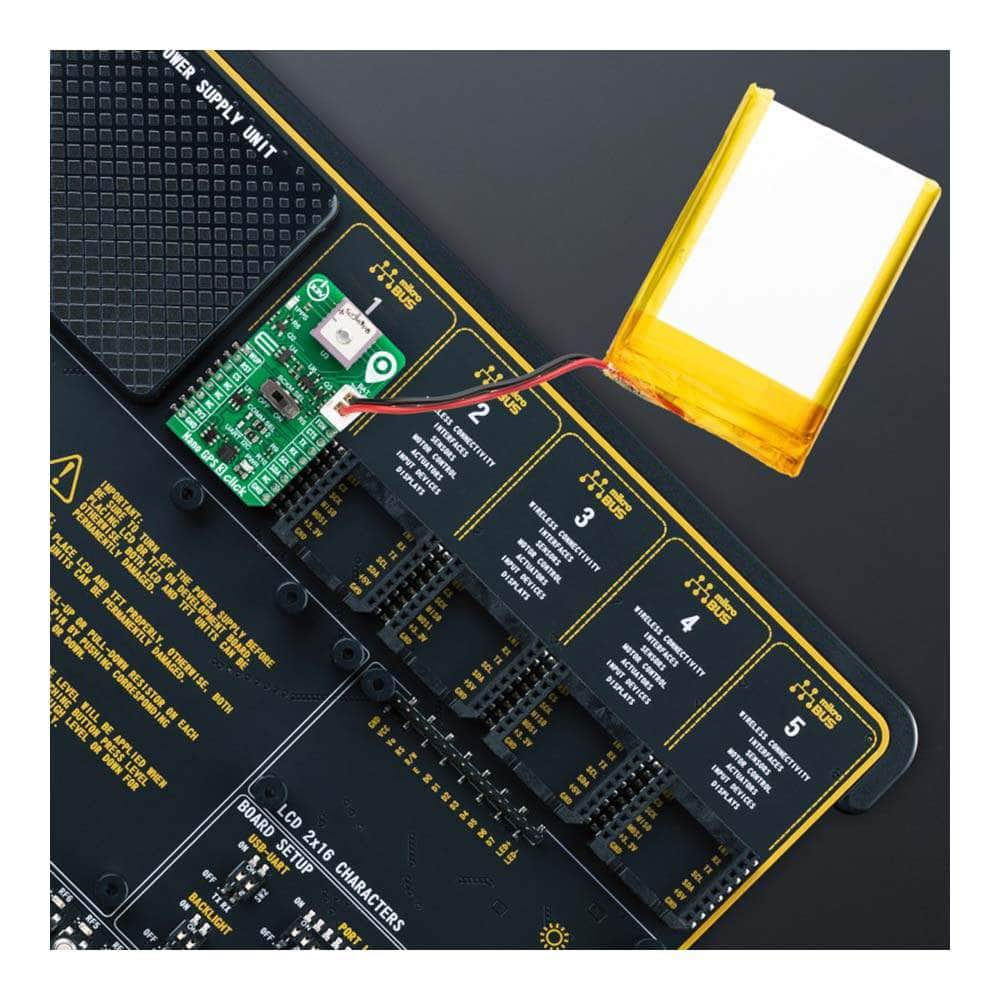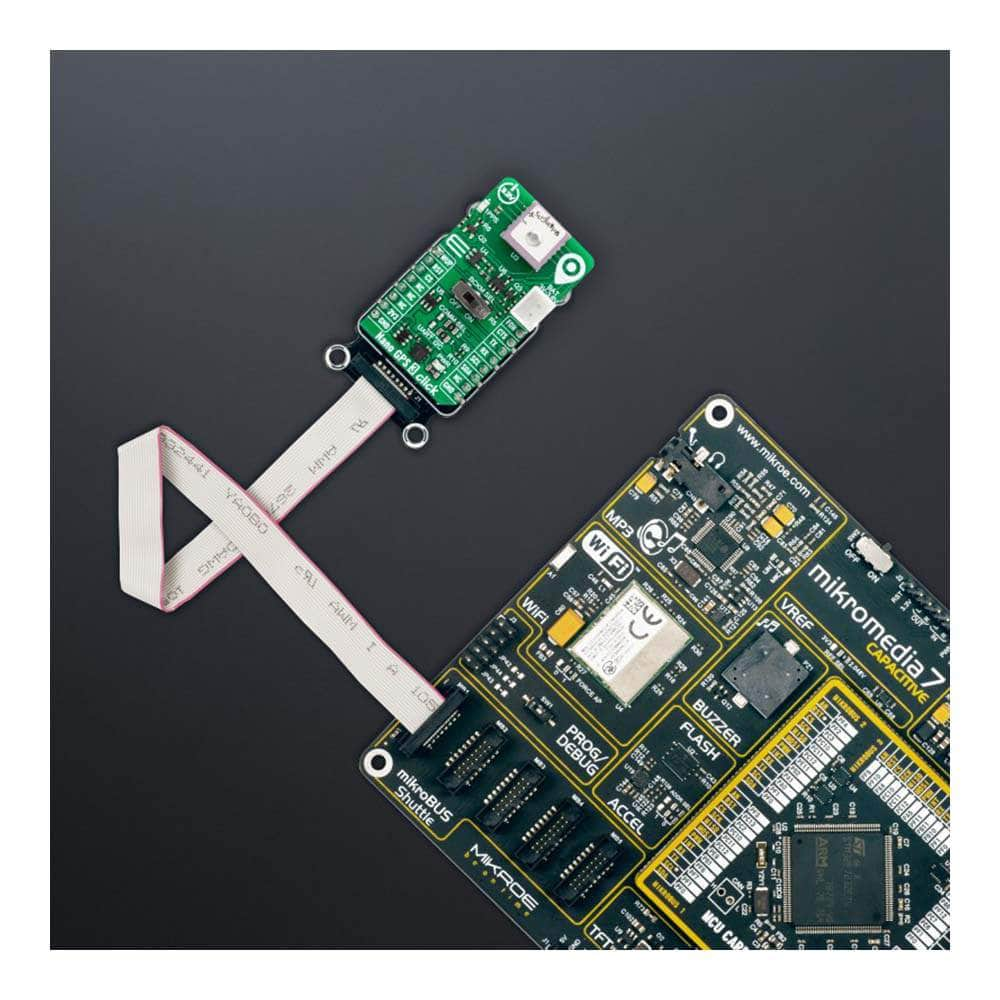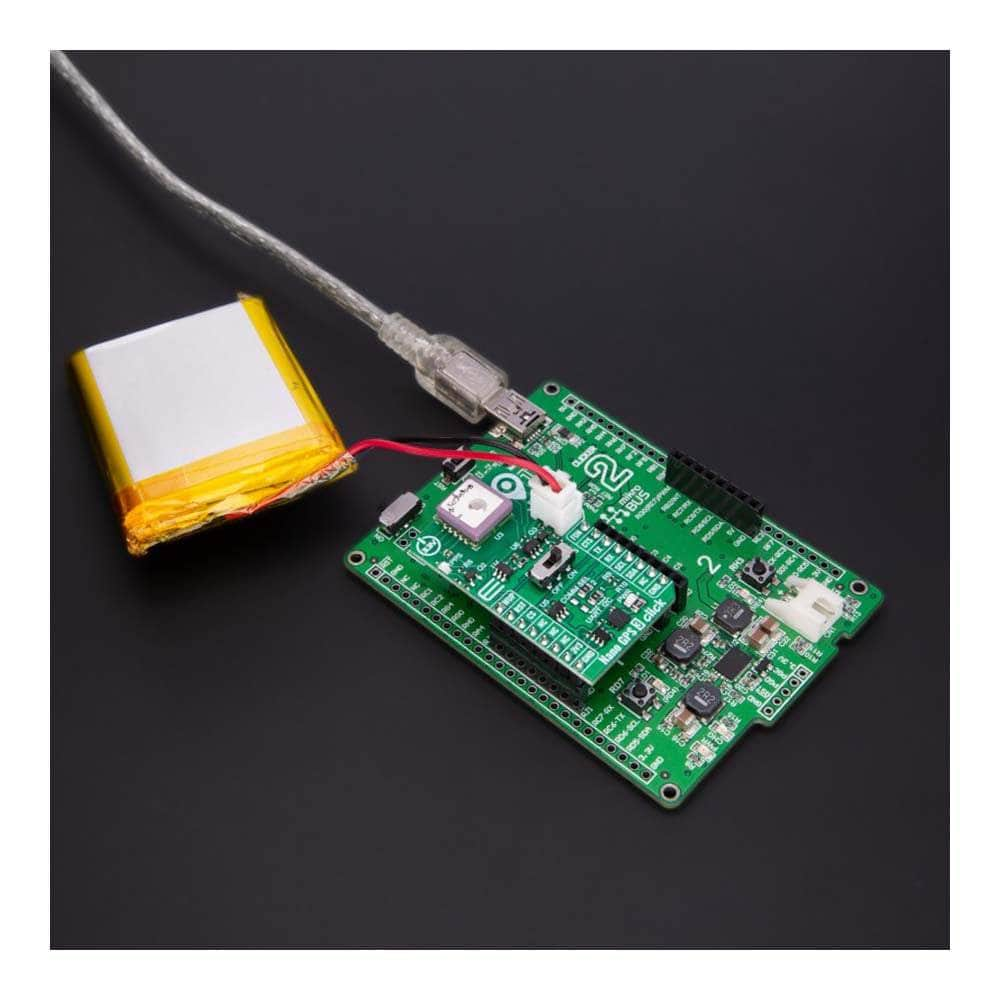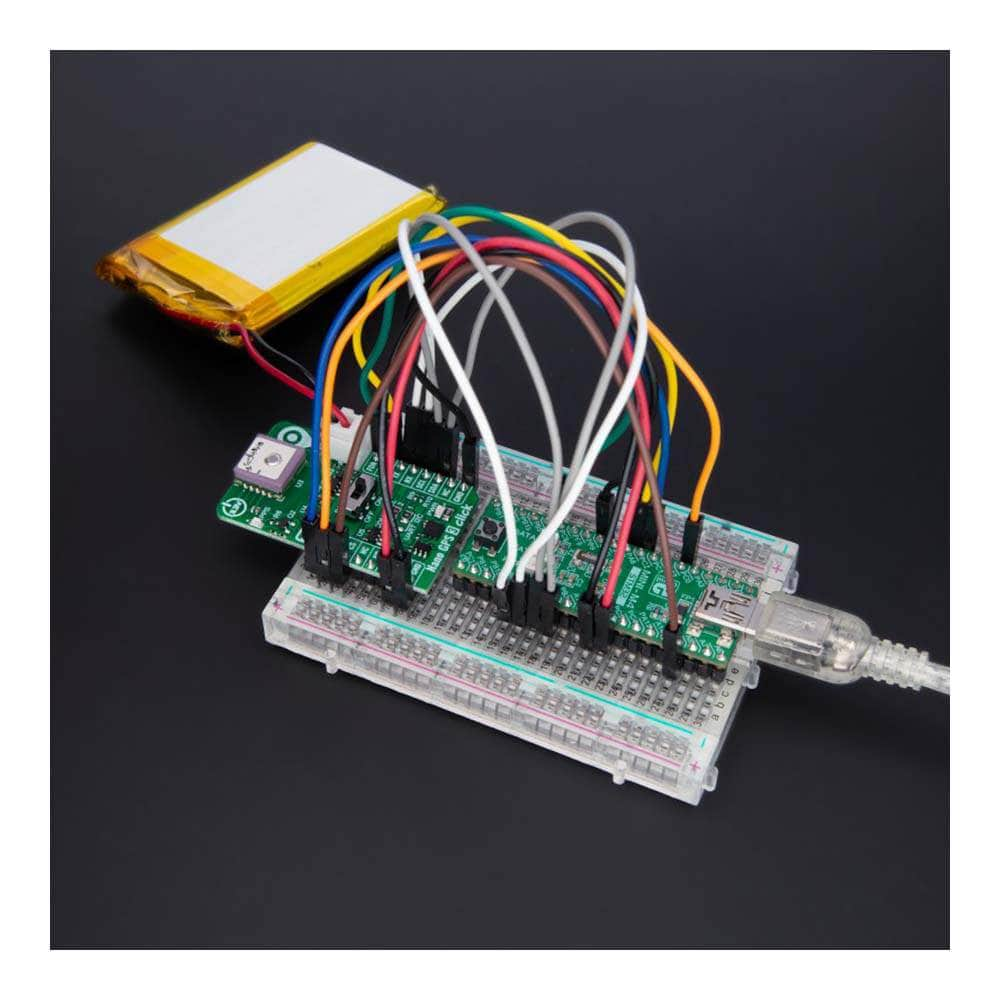 Nano GPS 3 Click Board
Frequently Asked Questions
Have a Question?
Be the first to ask a question about this.
Ask a Question