Quad Output Buck Converter
Key Features
Wide operating range, wide output range, straight and parallel continuous current output, interleaved operation, configurable multi-functional GPIO pin, configurable paralleling, switching frequency, output voltage, over-current, and over-voltage thresholds, power-on and power-off sequencing, Forced PWM or Auto-PWM/PFM, and more
Based on the MPM54304 - quad-output power module from Monolithic Power Systems (MPS)
Can be used for the development of FPGA power supplies, multi-rail power systems, MCU/DSP power supplies, and more
mikroBUS: I2C Interface
Introducing the Step Down 6 Click Board™
The Step Down 6 Click Board™ is the ultimate compact add-on board that effortlessly converts higher voltages into lower ones. Designed with precision and efficiency in mind, this board features the powerful MPM54304, a Monolithic Power Systems (MPS) quad-output power module, making it the ideal solution for various power supply applications.
Quad-Output Power Module
The MPM54304 is a cutting-edge quad-output, DC/DC step-down power module. It boasts an impressive 3A per output on channels 1 and 2, as well as 2A per channel on channels 3 and 4, ensuring a continuous current on all four channels.
Parallel Channel Capability
Need even more power? Not a problem! The Step Down 6 Click Board™ allows you to parallel channels, effectively doubling the current and providing even more output capacity to meet your demands.
Versatile Applications
From FPGA power supplies to multi-rail power systems, MCU/DSP power supplies, and beyond, the Step Down 6 Click Board™ is your go-to solution for many development projects.
mikroSDK-compliant Library
Enhancing software development has never been easier! The mikroSDK-compliant library fully supports the Step Down 6 Click Board™. This means you'll have access to various functions that streamline your software development process, saving you valuable time and effort.
Ready-to-Use Click Board™
Experience the convenience of a fully tested product! The Step Down 6 Click Board™ is delivered fully tested and ready to be seamlessly integrated into your system equipped with the mikroBUS™ socket.
View full details
SKU: MIKROE-5776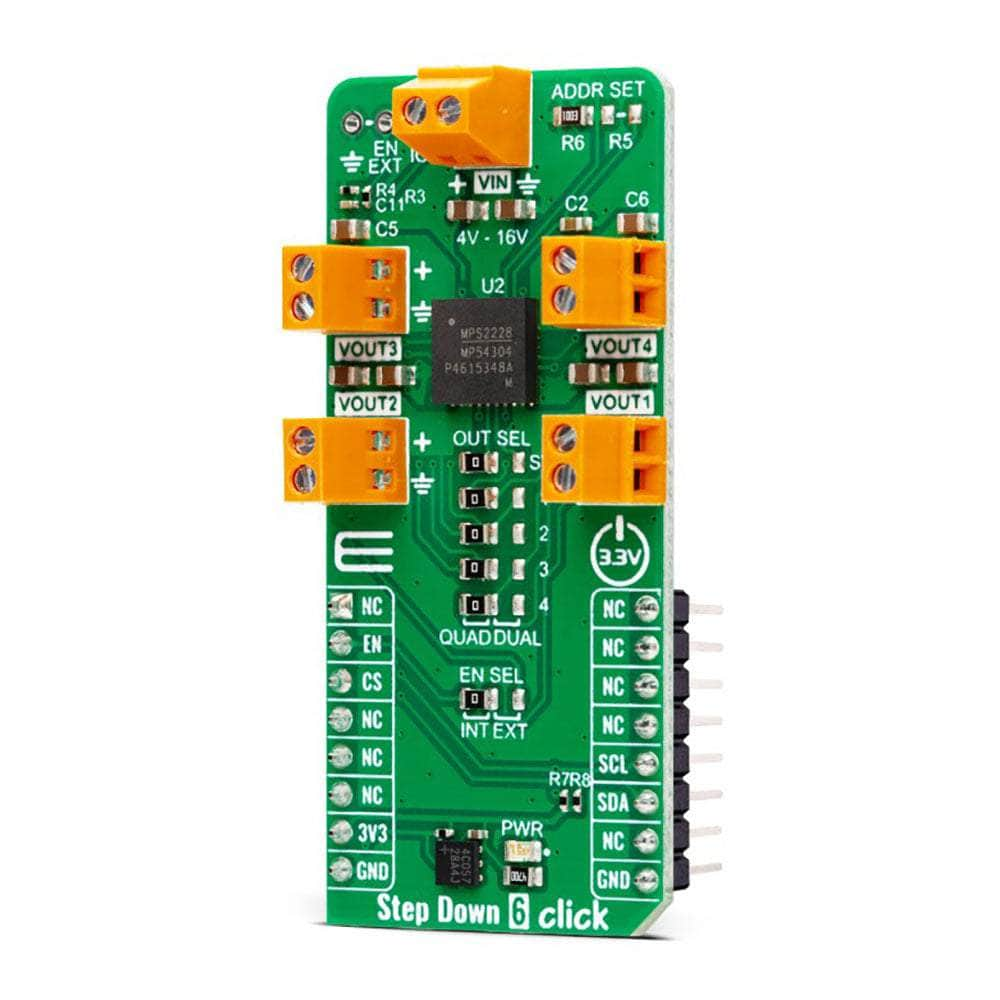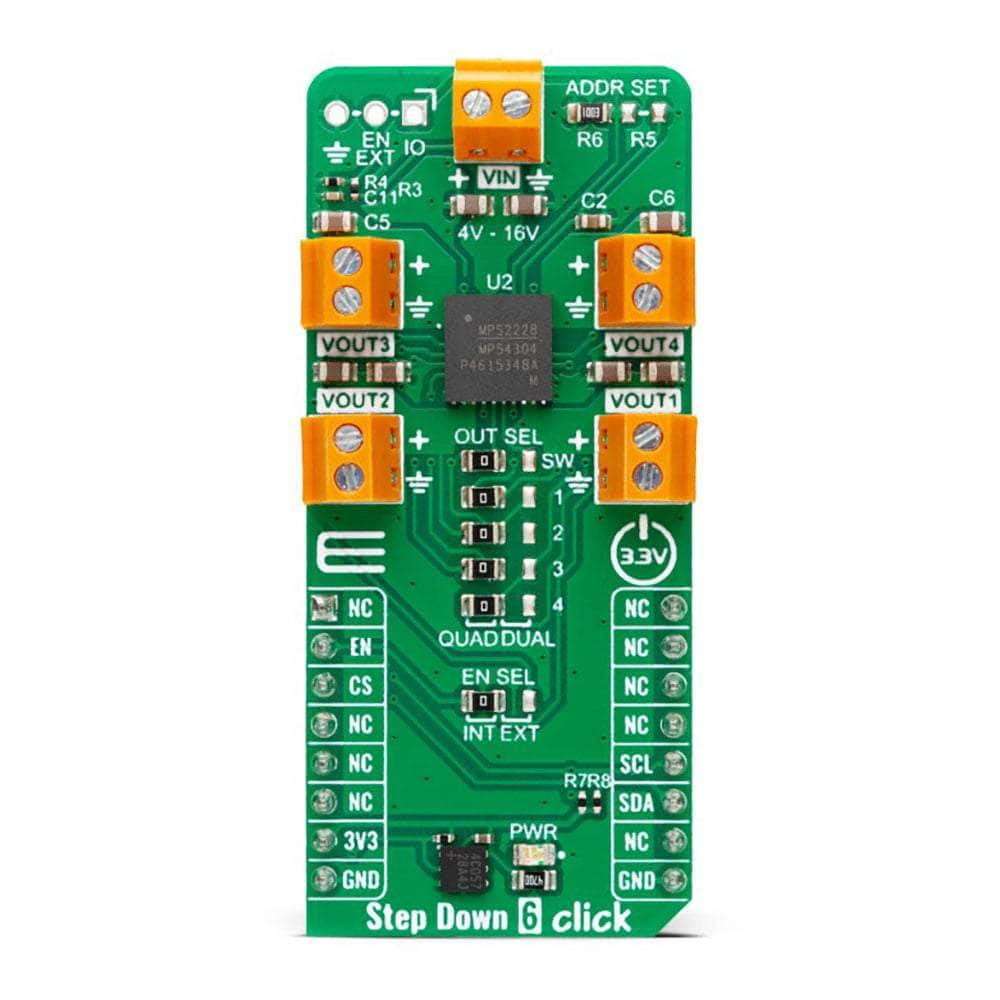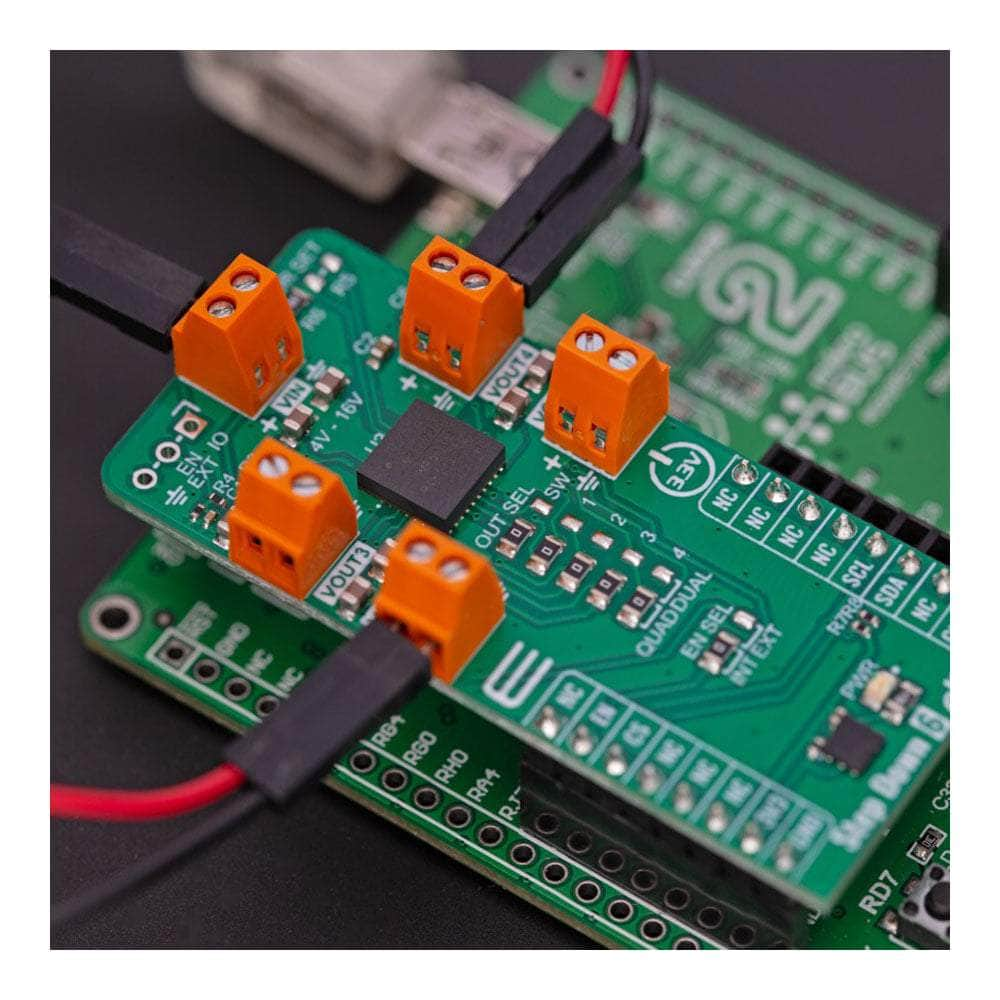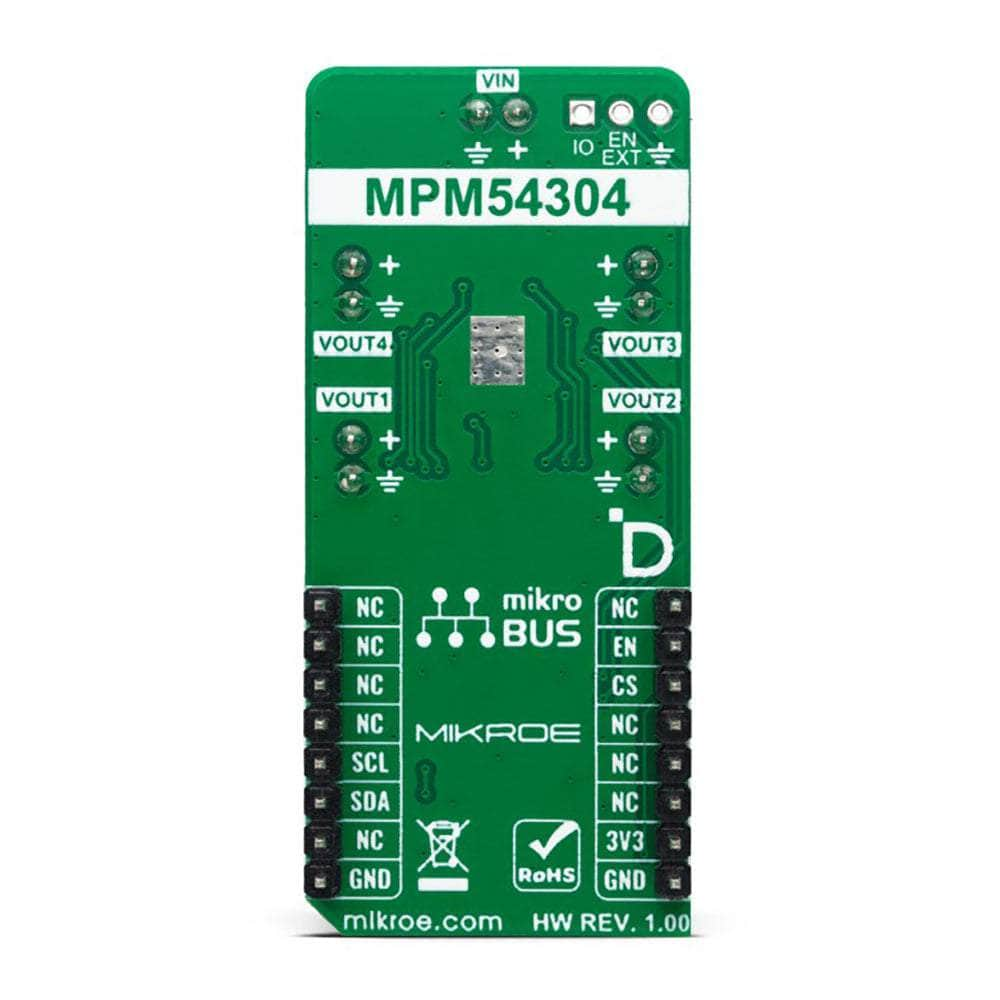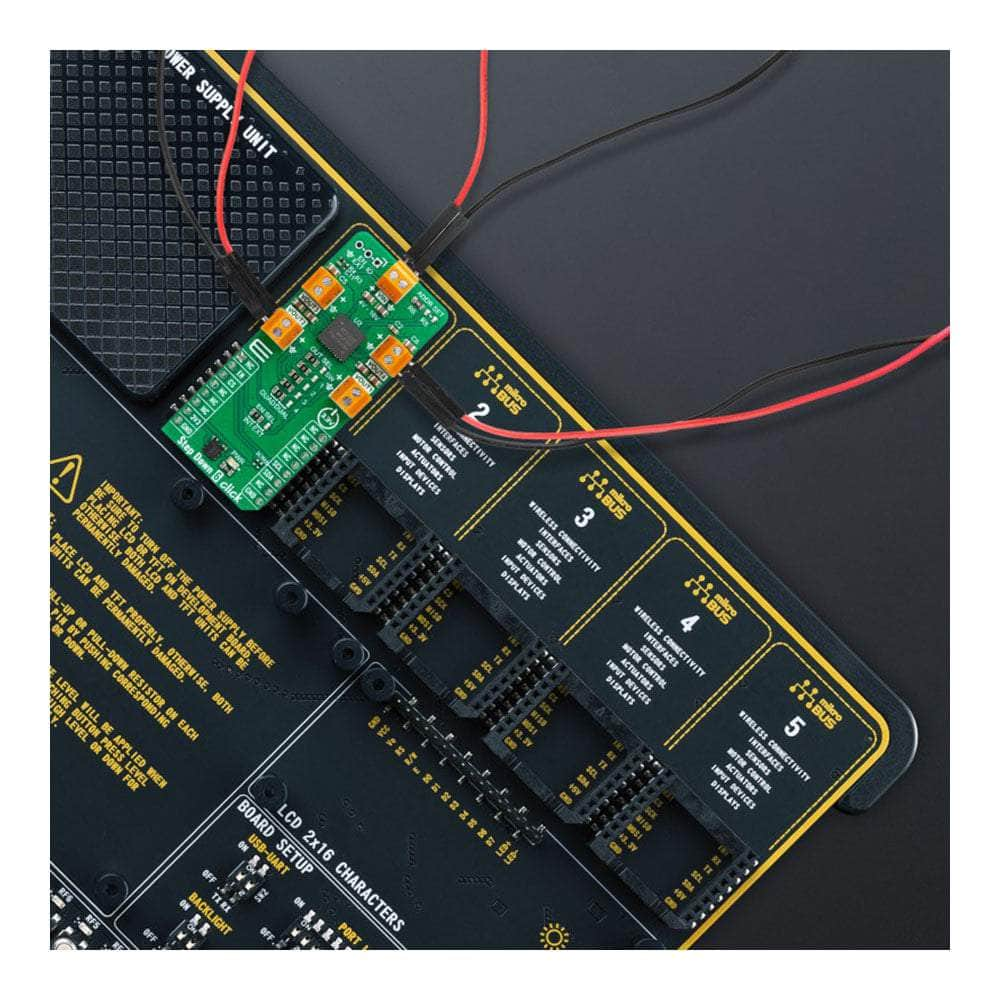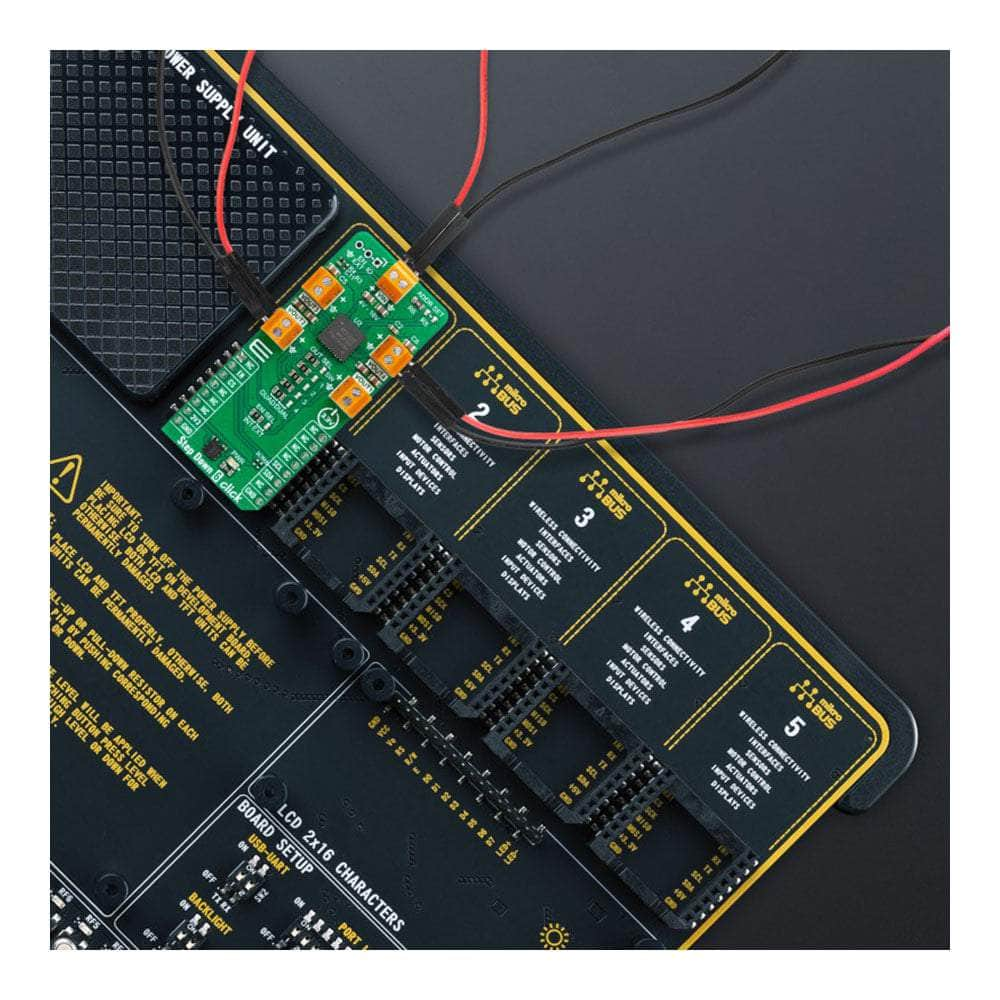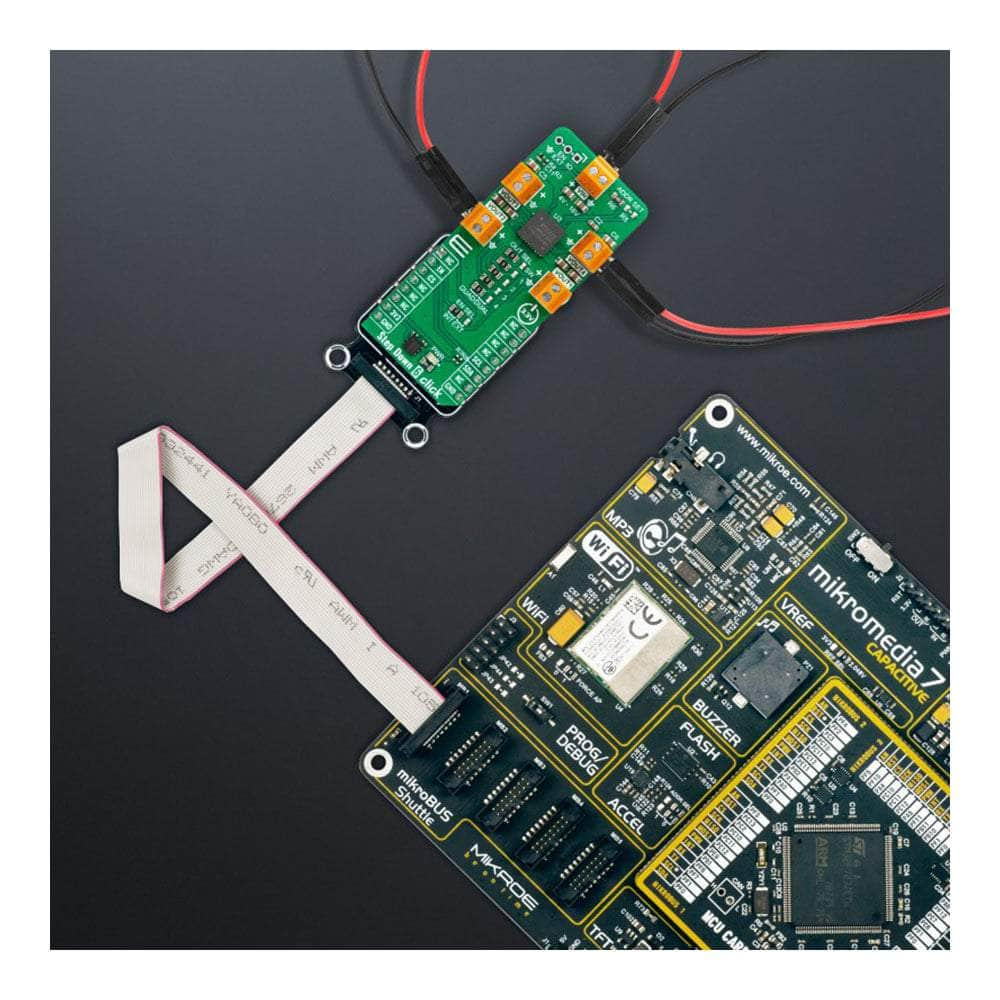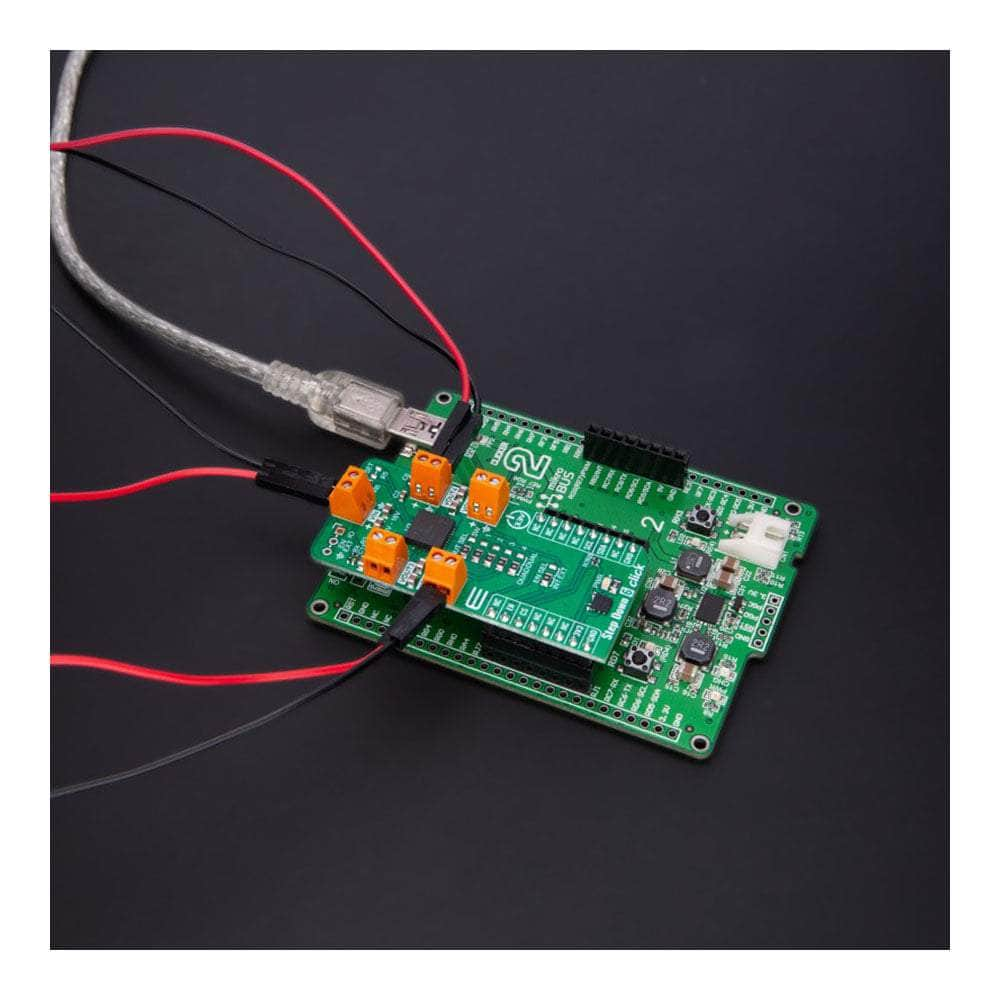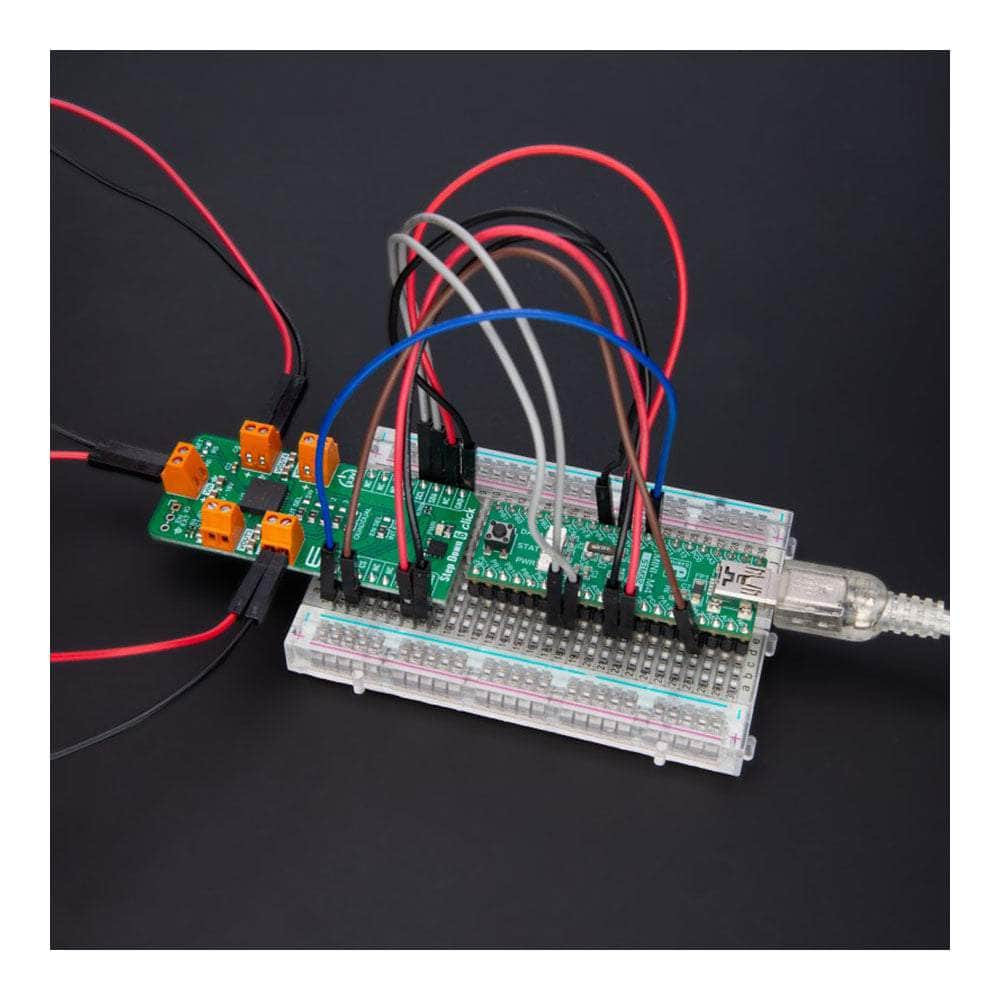 Step Down 6 Click Board
Frequently Asked Questions
Have a Question?
Be the first to ask a question about this.
Ask a Question