Key Features
Low power consumption, chlorine, and saline resistant, water-resistant sealing, operating in a large pressure range, up to 10bar for overpressure, the robust gel-filled design allows operation in harsh environments, and more
Based on the MS5839-02BA - chlorine-resistant digital pressure and temperature sensor from TE Connectivity
Can be used for the development of shallow diving computers, swim watches, fitness trackers, underwater equipment, diving equipment and computers, and more
mikroBUS: I2C Interface
Introducing the Pressure 22 Click Board™: Enhance Your Project with Precision
The Pressure 22 Click Board™ is your compact solution for all pressure sensing needs. Equipped with the advanced MS5839-02BA sensor from TE Connectivity, this add-on board guarantees accurate measurements in any environment. Whether you're developing shallow diving computers, swim watches, fitness trackers, or underwater equipment, the Pressure 22 Click Board™ is your ultimate companion.
Unleash the Power of the MS5839-02BA Sensor
The MS5839-02BA sensor is an ultra-compact chlorine-resistant digital pressure and temperature sensor. It operates flawlessly between 300 and 1200mbar, making it ideal for applications where chlorine and saline are present. With its robust gel-filled design, this sensor is engineered to thrive in even the harshest environments.
Simplify Your Software Development with mikroSDK
To further enhance your experience, the Pressure 22 Click Board™ is fully supported by a mikroSDK compliant library. This comprehensive library provides you with a range of functions that streamline software development, saving you time and effort. Seamlessly integrate the Click Board™ into your existing system equipped with the mikroBUS™ socket for instant usability.
Experience Unparalleled Reliability and Performance
Rest assured that the Pressure 22 Click Board™ is a fully tested product, meticulously crafted to deliver exceptional performance. With its compact design and top-notch components, this board ensures precise pressure and temperature measurements, empowering you to create cutting-edge projects.
Upgrade your projects today with the Pressure 22 Click Board™ and revolutionize the way you sense pressure!
View full details
SKU: MIKROE-5774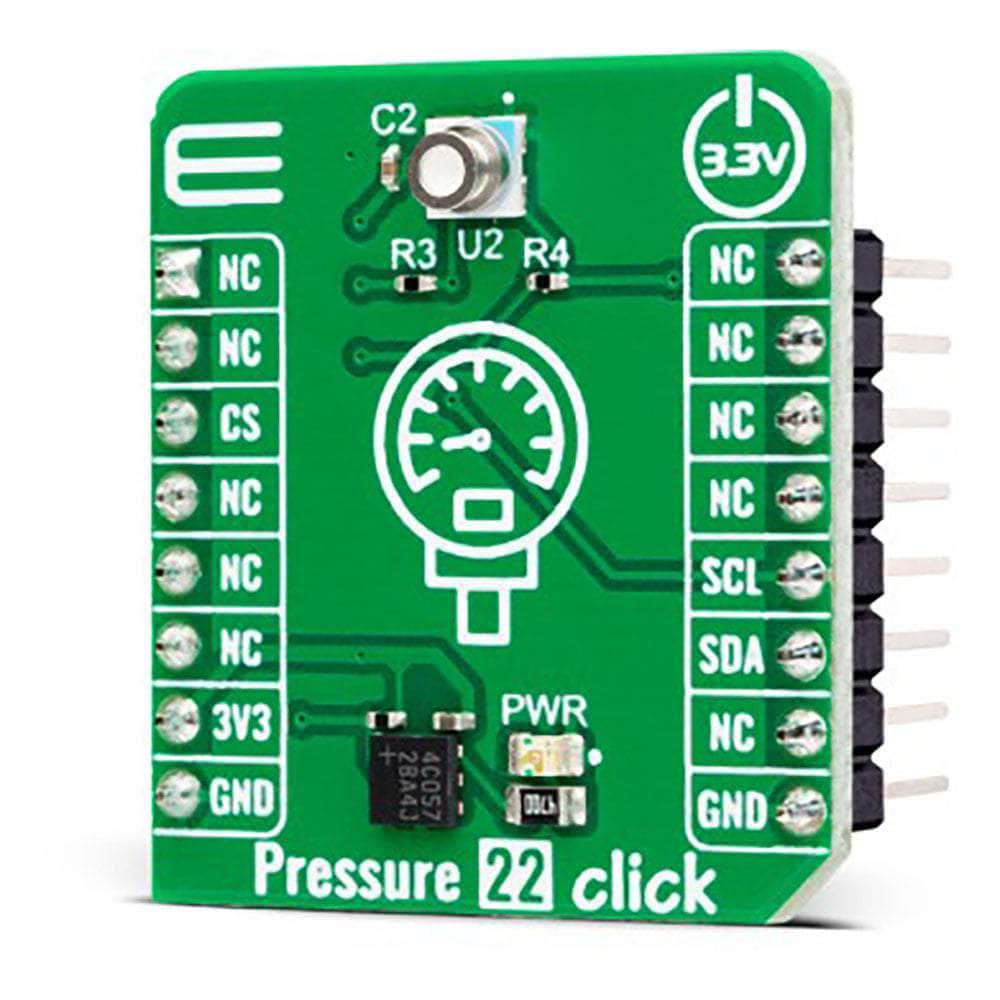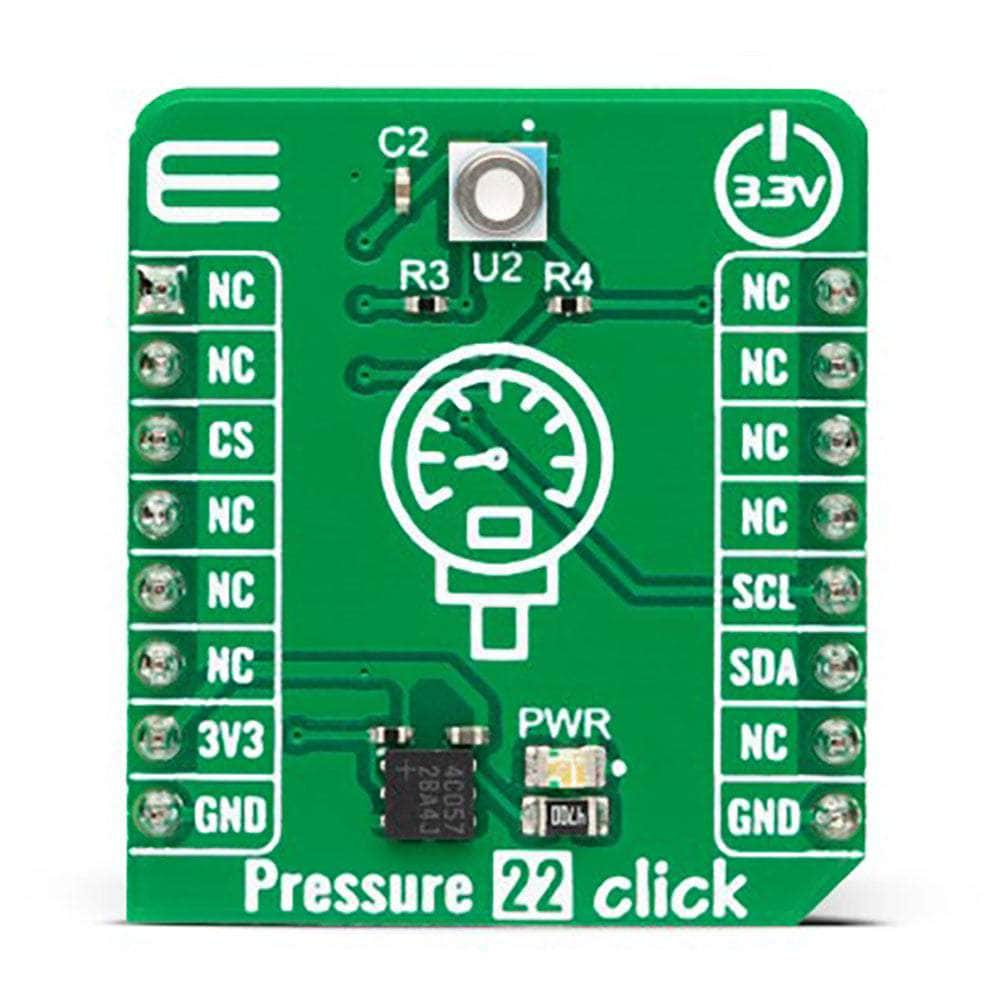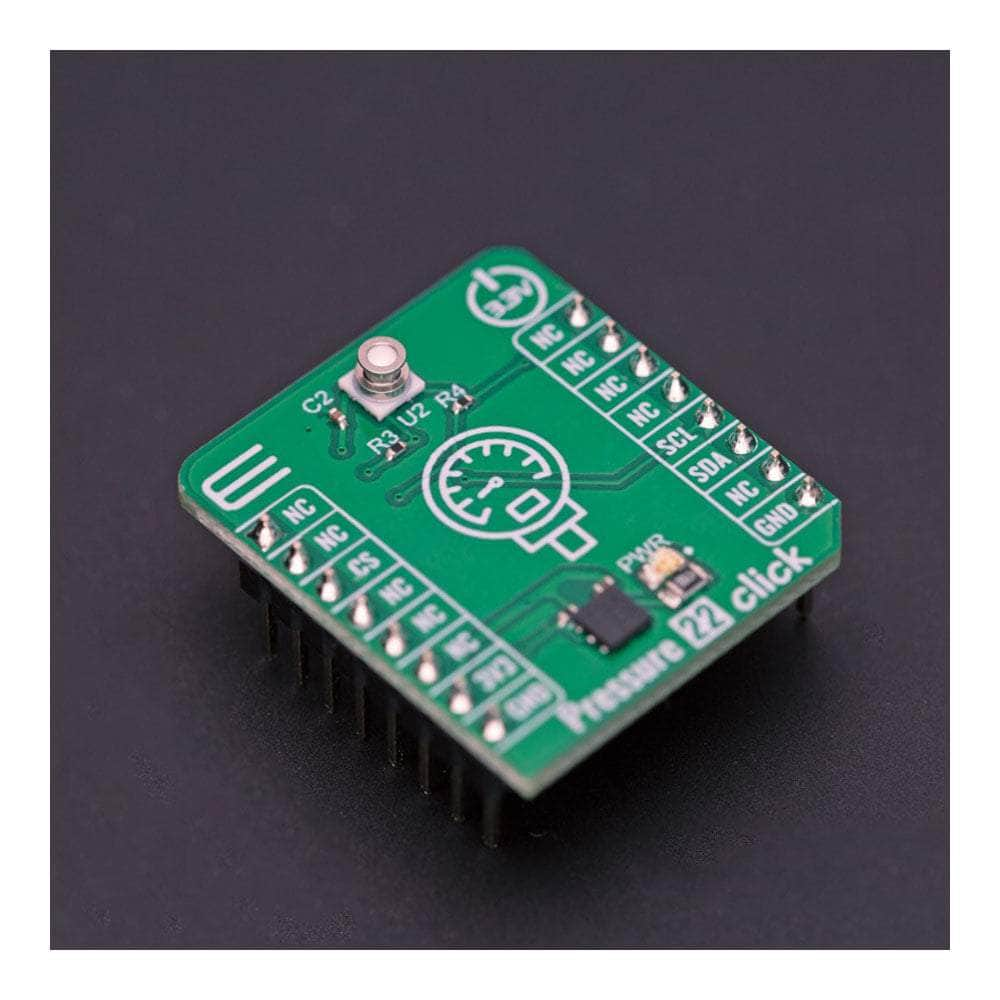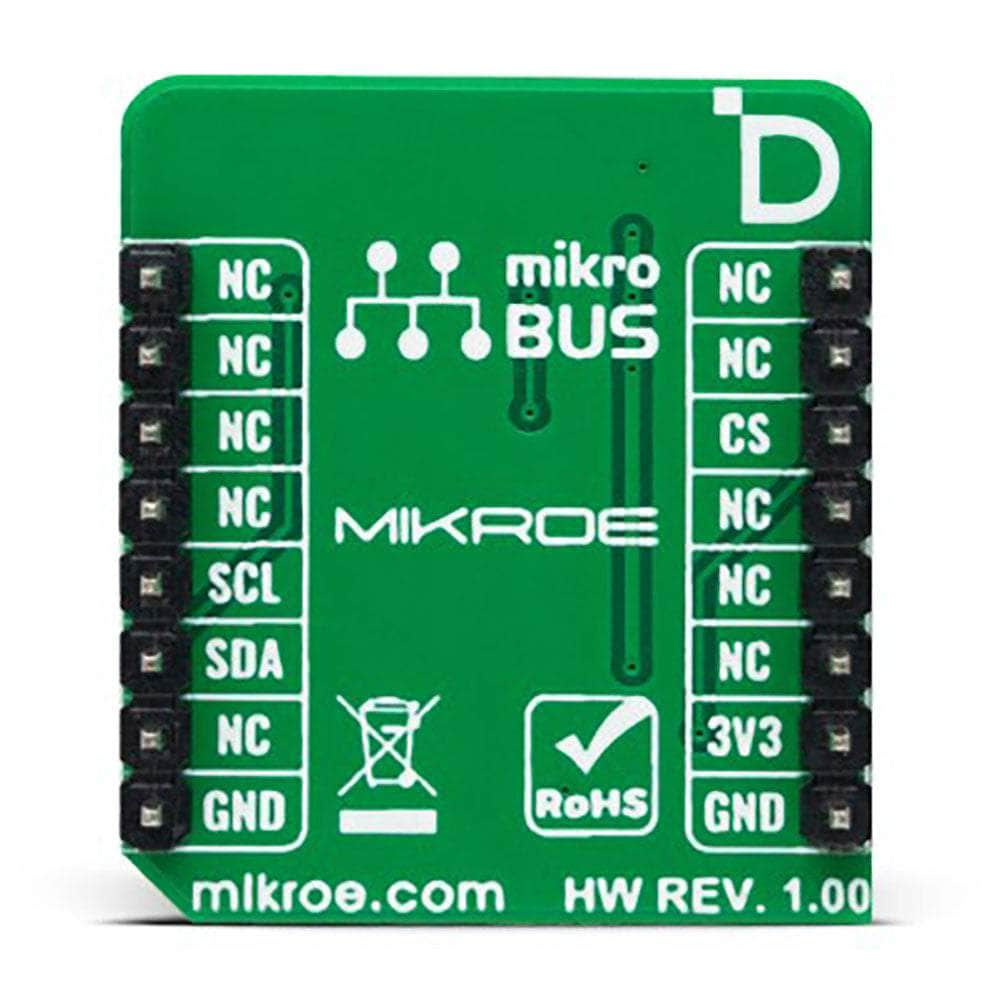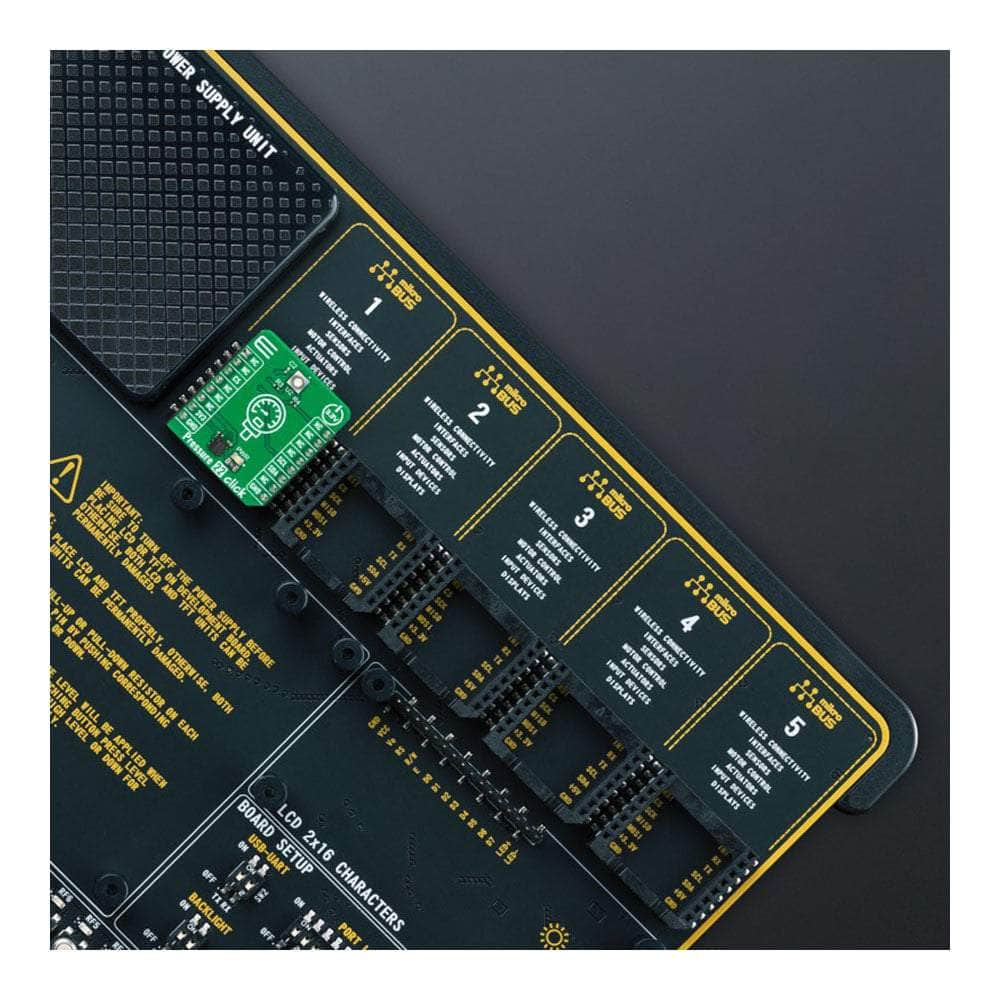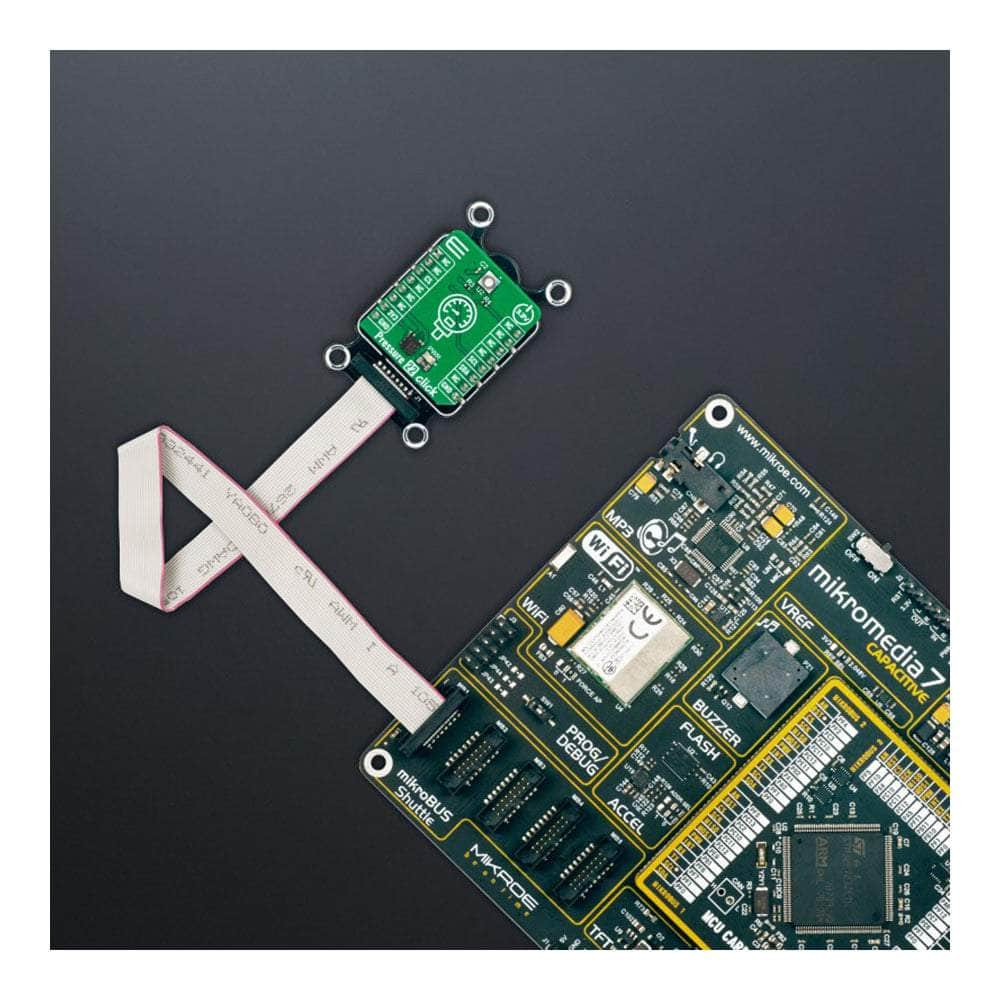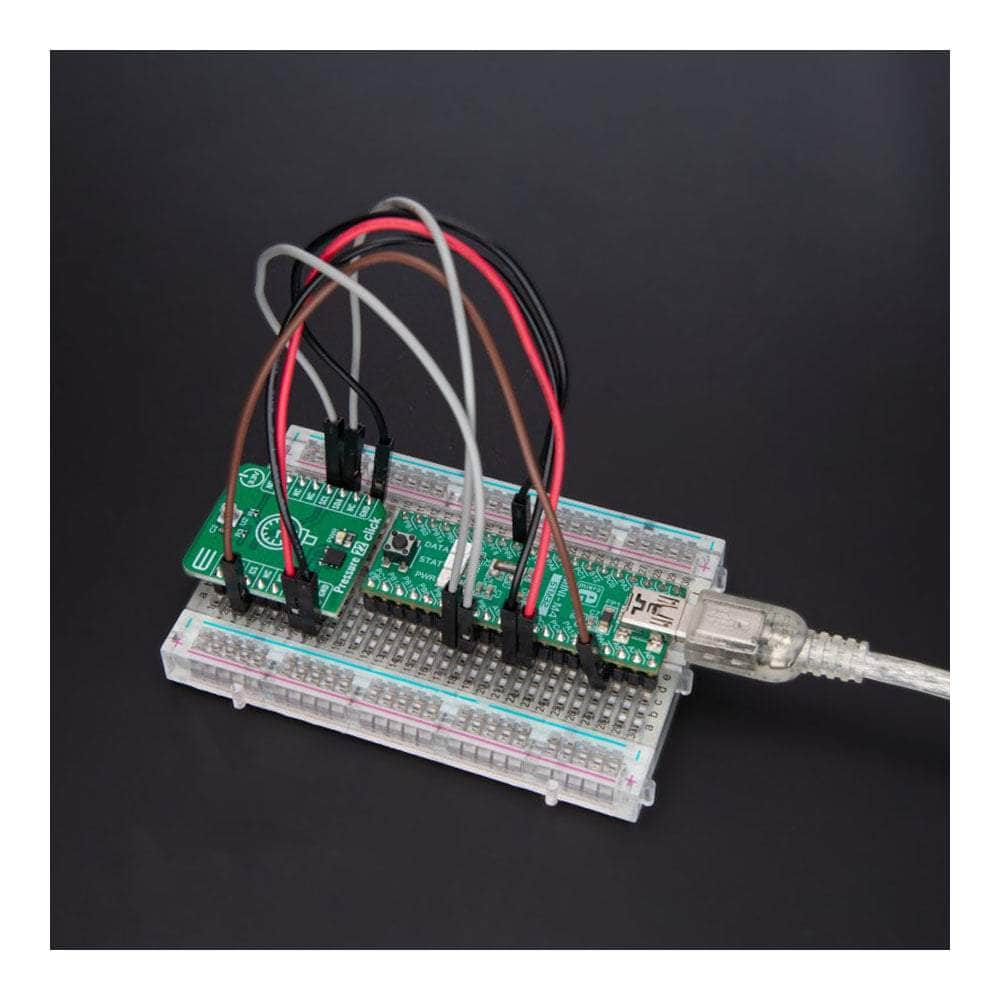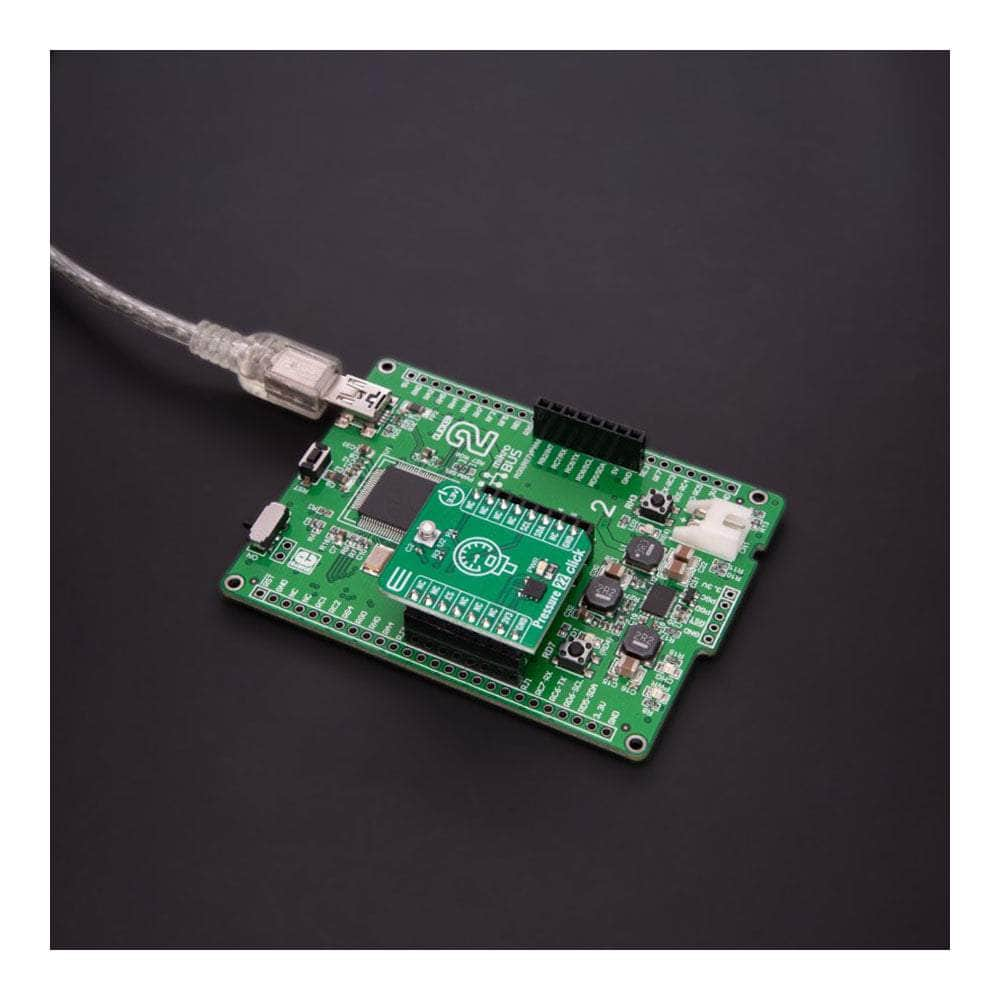 Pressure 22 Click Board
Frequently Asked Questions
Have a Question?
Be the first to ask a question about this.
Ask a Question