Doppler-Shift Motion Detector
Key Features
Non-contact detection, low wireless power output, low power consumption, low cost, high sensitivity, patch antenna, additional 12-bit analog-to-digital converter, up to 22.3 ksps, uses Doppler shift phenomenon to "sense" motion, and more
Based on the PD-V8-S - high-frequency microwave sensor from Ningbo Pdlux Electronic Technology
Can be used for the development of intrusion alarms, automatic door openers, presence-sensing applications, and more
mikroBUS: I2C and Analogue Interfaces
The Ultimate Motion Sensing Solution: Introducing Microwave 6 Click Board™
Discover the future of motion sensing with the Microwave 6 Click Board™! This cutting-edge add-on board harnesses the power of the Doppler Shift Phenomenon to bring you unmatched precision in motion detection.
Unleash the potential of the PD-V8-S high-frequency microwave sensor from Ningbo Pdlux Electronic Technology. Our state-of-the-art transmitter operates at an impressive 5.8GHz frequency through the innovative patch antenna. With a pulse repetition frequency of 2-3kHz, you're guaranteed real-time insights into motion activity.
Key Features
Highly sensitive microwave sensor for unparalleled motion detection.
5.8GHz frequency and 2-3kHz pulse repetition for accurate results.
Signal-to-noise ratio-dependent detection range for customized performance.
Experience the Microwave 6 Click Board™ advantage as you create intrusion alarms, automatic door openers, and next-gen presence-sensing applications effortlessly. The possibilities are limited only by your imagination!
Why Choose Microwave 6 Click Board™?
Revolutionary Doppler Shift Phenomenon technology for exceptional motion sensing.
Powered by the PD-V8-S sensor for top-tier performance.
Designed to meet your diverse application needs with customizable detection ranges.
Unlock seamless software development with our mikroSDK-compliant library. Simplify your coding journey and bring your ideas to life without hassle.
This fully tested and ready-to-use Click board™ seamlessly integrates with any system featuring the mikroBUS™ socket. Get started on your motion-sensing revolution today!
Your Vision, Our Innovation
At Microwave 6, we're committed to driving innovation in motion sensing technology. Join us in shaping the future of smart applications. Elevate your projects with the Microwave 6 Click Board™ and experience motion sensing like never before.
View full details
SKU: MIKROE-5773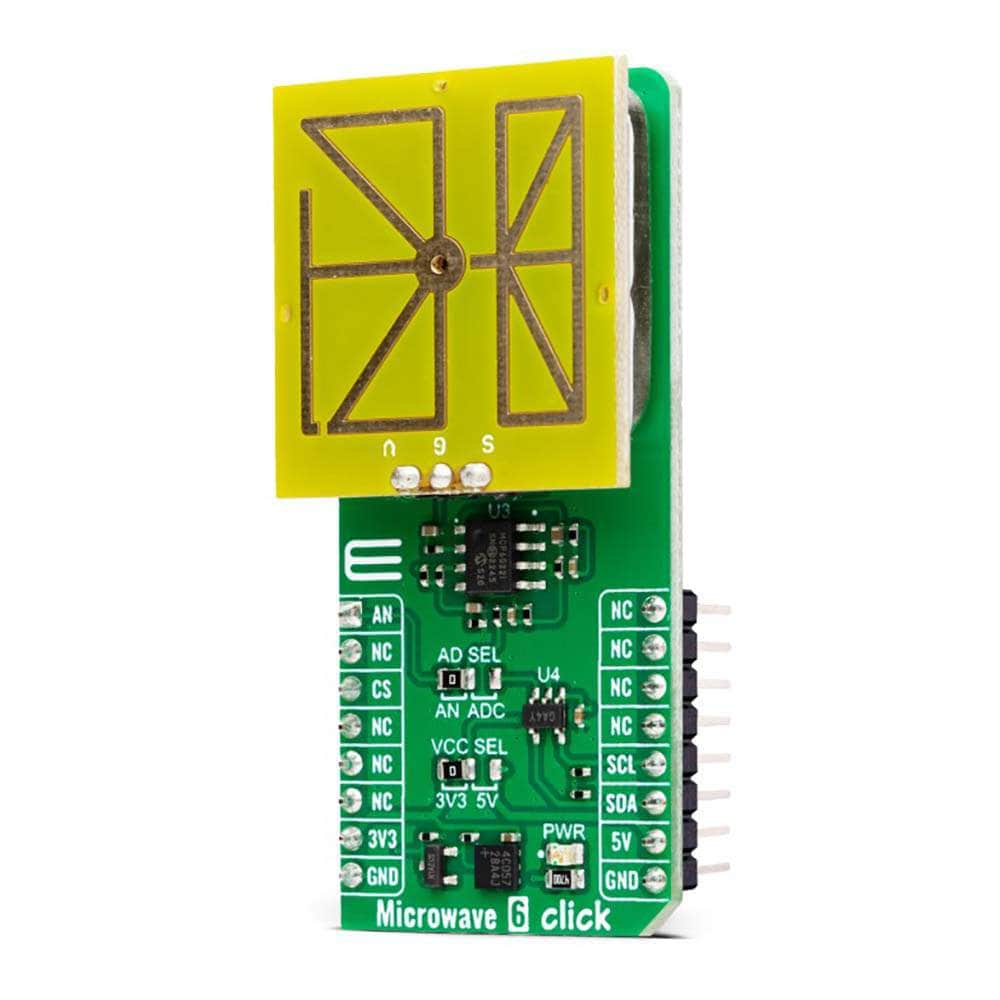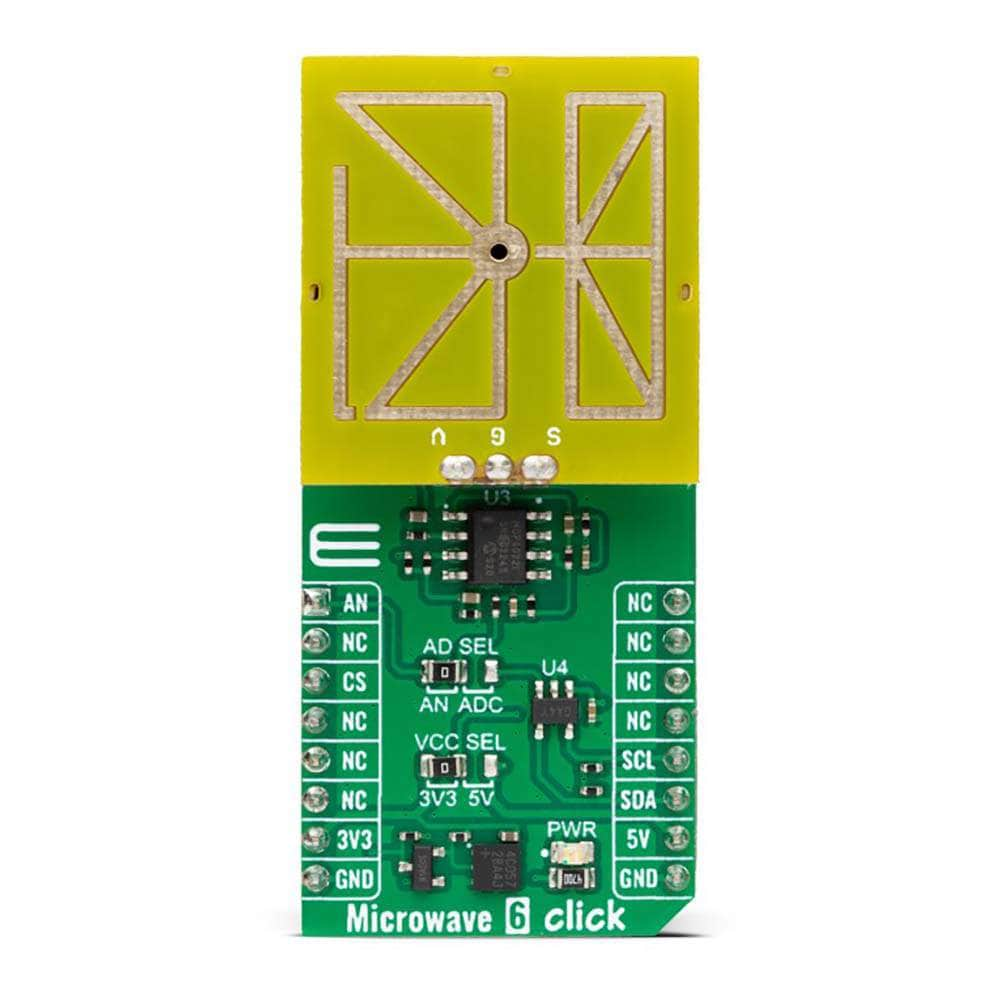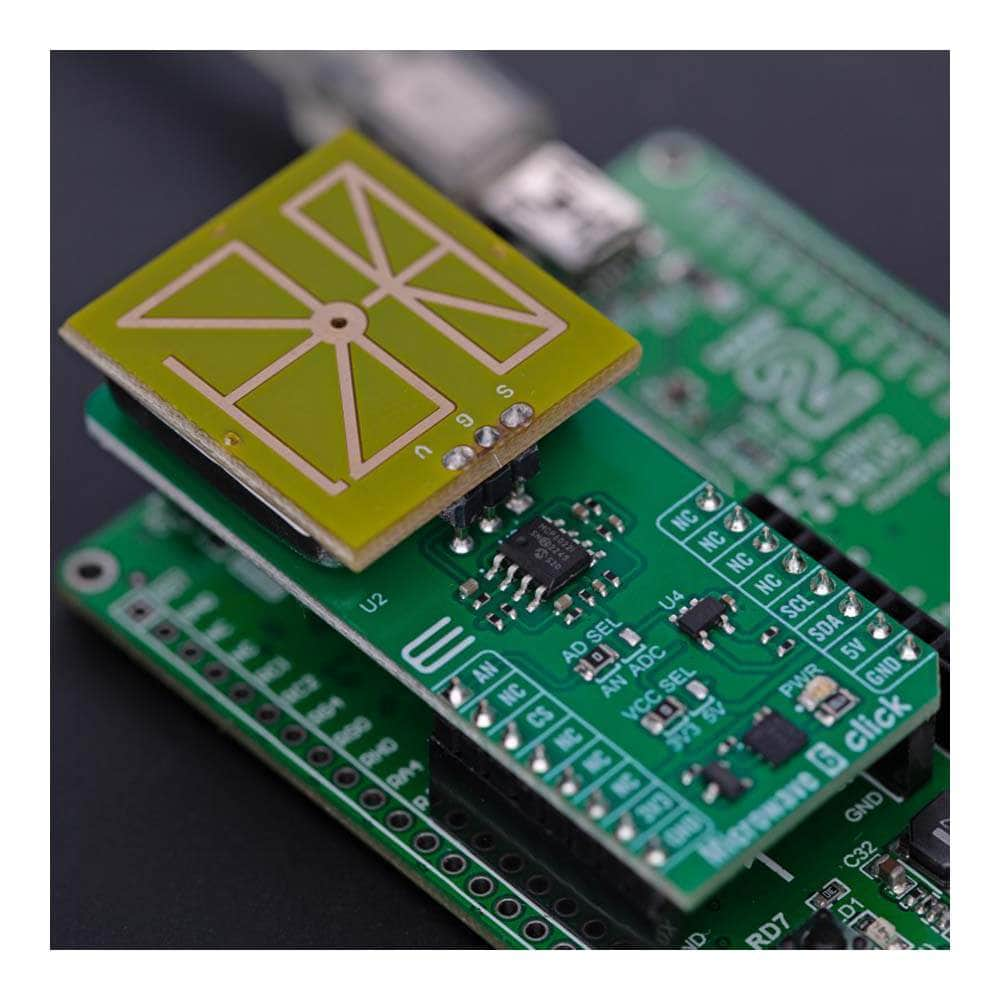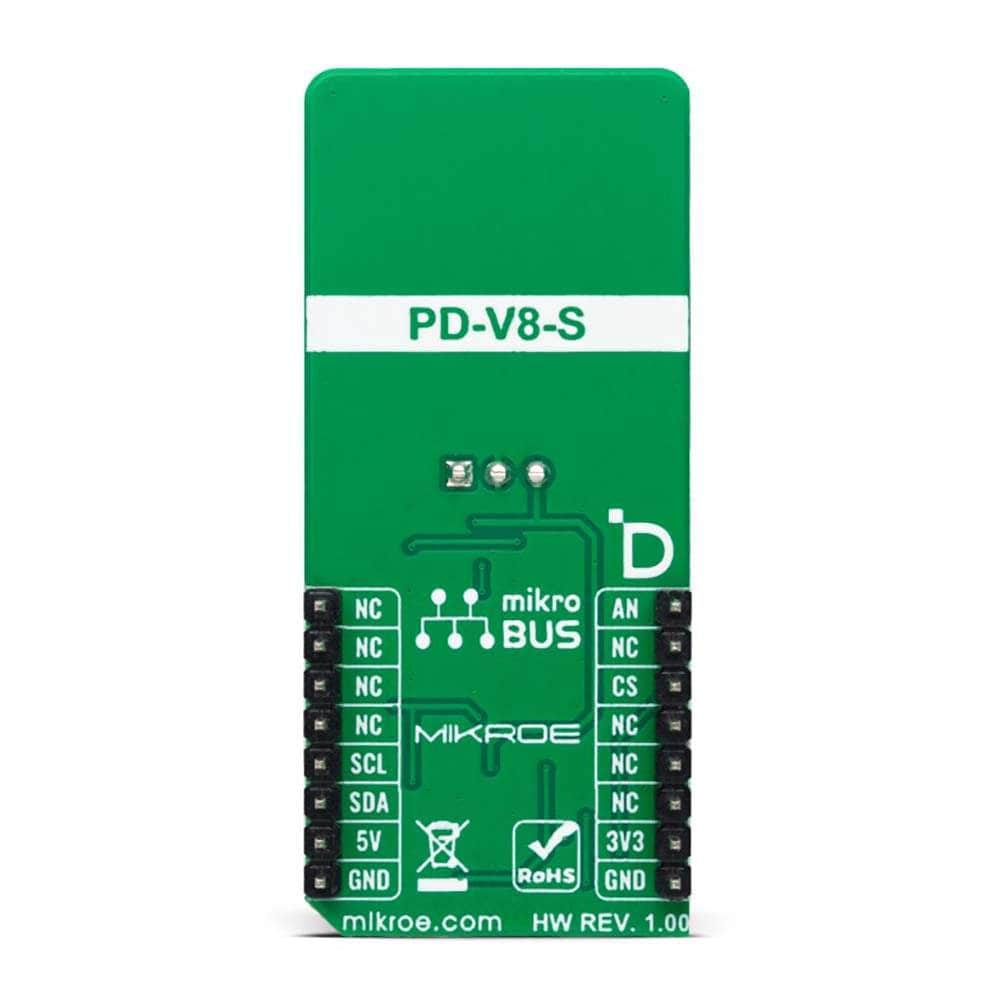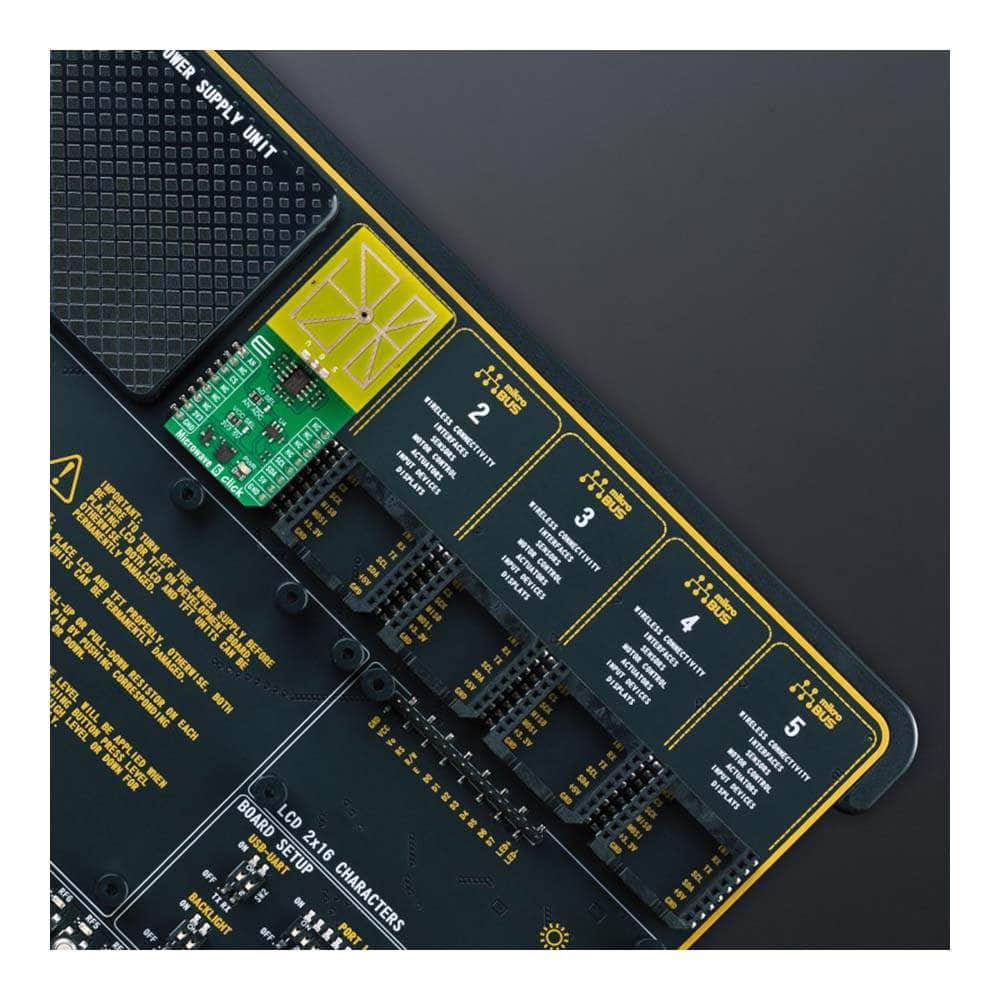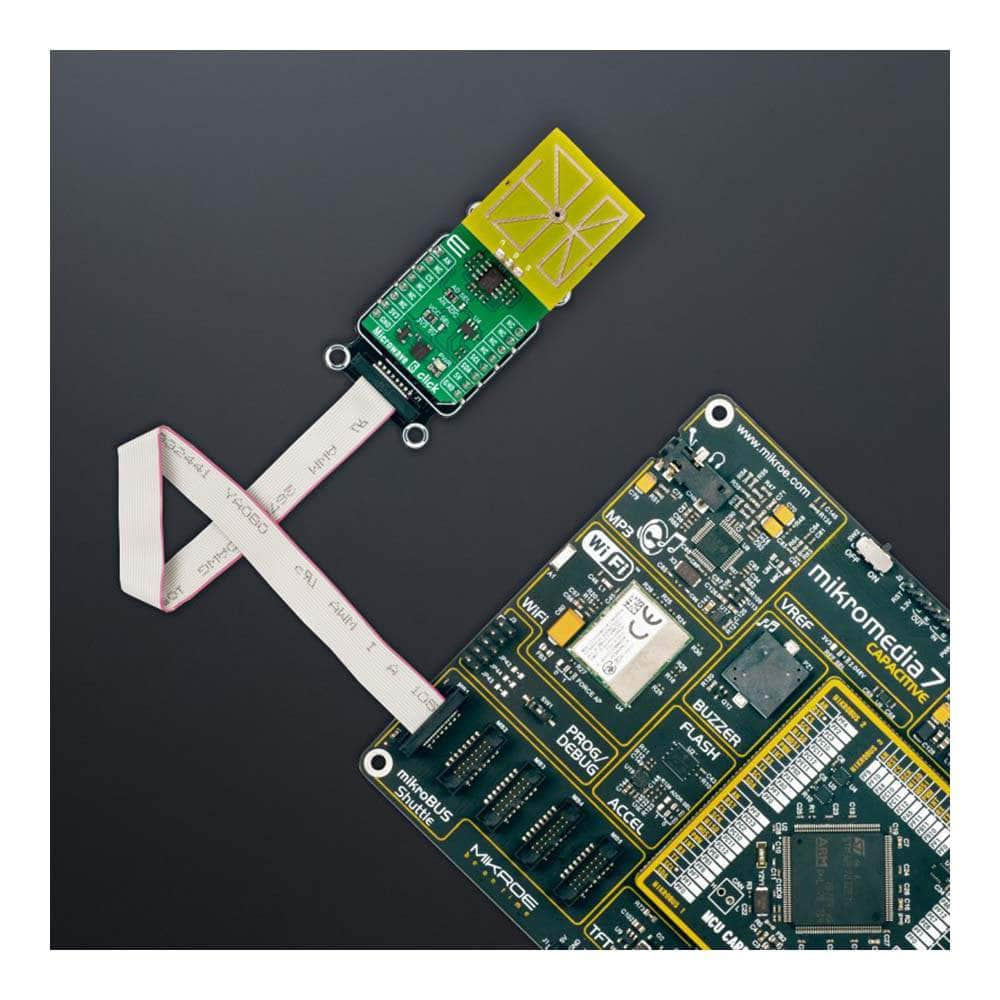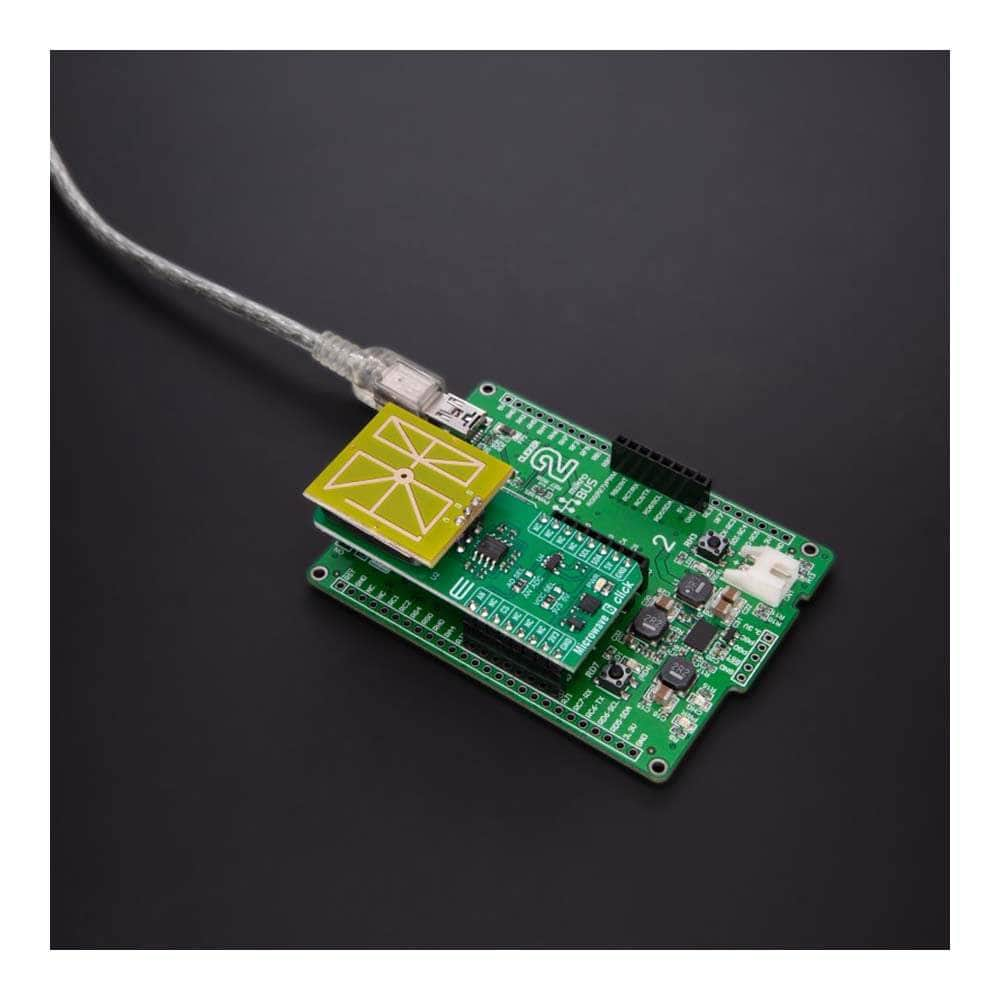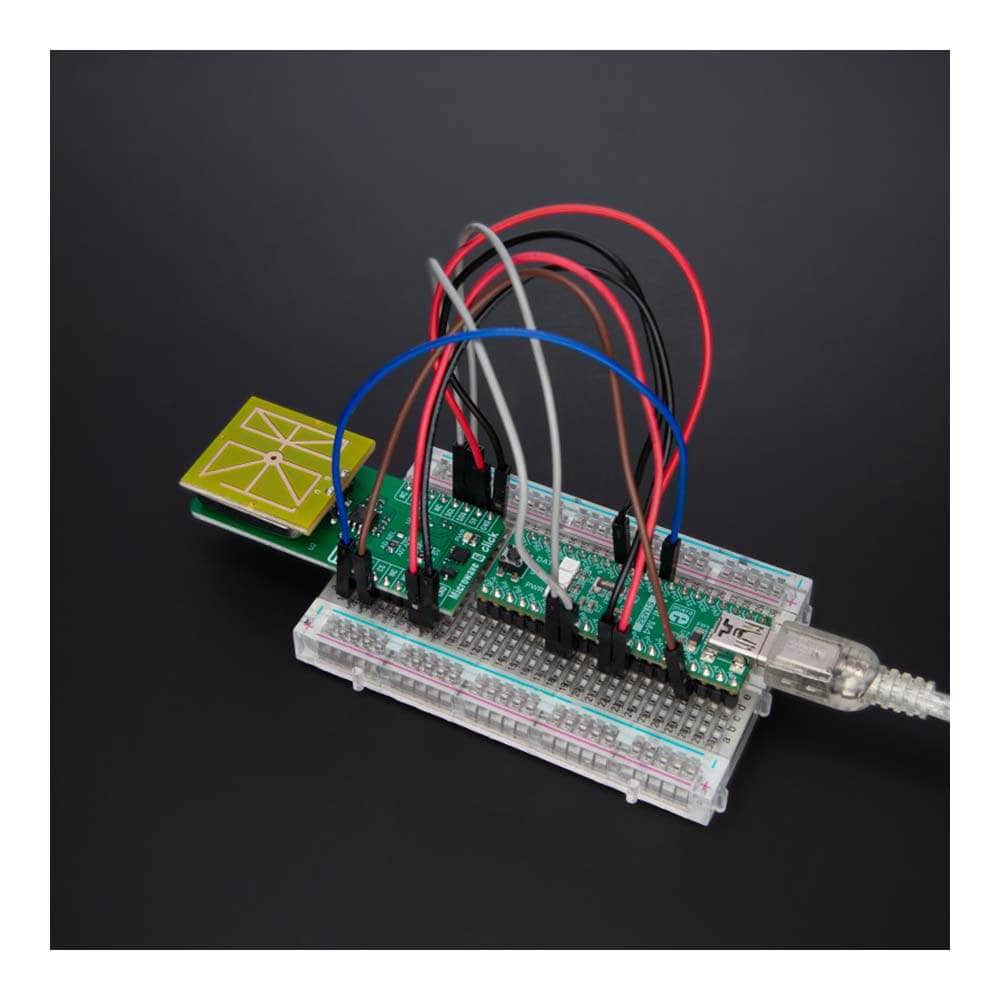 Microwave 6 Click Board
Frequently Asked Questions
Have a Question?
Be the first to ask a question about this.
Ask a Question