Differential Pressure and Temperature Sensor

Regular price

$117.00 USD

excluding tax

Regular price

Sale price

$117.00 USD

excluding tax

Unit price

per

Sale

Sold out
Key Features
Low power consumption, excellent accuracy, digital and analog readings, calibrated sensor, MEMS-based piezo-resistive principle, additional temperature sensor that can be used for temperature compensation, fast response time, and more
Based on the WSEN-PDUS (2513130810401) differential pressure sensor from Würth Elektronik
Can be used for the development of HVAC, filter monitoring, gas leak detection, inhalers, and more
mikroBUS: I2C and Analogue Interfaces
Introducing the Diff Press 3 Click Board™: Your Ultimate Differential Pressure Measurement Solution
The Diff Press 3 Click Board™ is a cutting-edge add-on board designed to measure differential pressure with ease accurately. Powered by the advanced WSEN-PDUS (2513130810401) differential pressure sensor from Würth Elektronik, this compact board is the ultimate solution for many applications.
Highly Precise Sensor Technology
The heart of the Diff Press 3 Click Board™ lies in its state-of-the-art MEMS-based differential pressure sensor. Using the reliable piezo-resistive sensing principle, this sensor ensures precise and accurate pressure measurements every time.
Versatile and Calibrated
The 2513130810401 WSEN-PDUS sensor is fully calibrated and offers 15-bit digital and 11-bit analogue outputs, providing unparalleled flexibility and compatibility with various systems and devices.
Built-in Temperature Sensor
Additionally, the WSEN-PDUS sensor includes an embedded temperature sensor, enhancing its capabilities and making it an ideal choice for temperature-sensitive applications.
Endless Possibilities for Applications
With its exceptional performance and reliability, the Diff Press 3 Click Board™ is the go-to solution for many industries. Whether you are developing HVAC systems, monitoring filters, detecting gas leaks, or exploring other innovative applications, this Click board™ has got you covered.
Seamless Software Development
The Diff Press 3 Click Board™ comes supported by a mikroSDK-compliant library, offering a collection of functions that streamline software development. Say goodbye to complex coding and focus on bringing your brilliant ideas to life.
Tested and Ready to Use
Rest assured that the Diff Press 3 Click Board™ is a fully tested product, guaranteeing its reliability and performance. It is ready to be integrated into your system, utilizing the convenient mikroBUS™ socket.
View full details
SKU: MIKROE-5771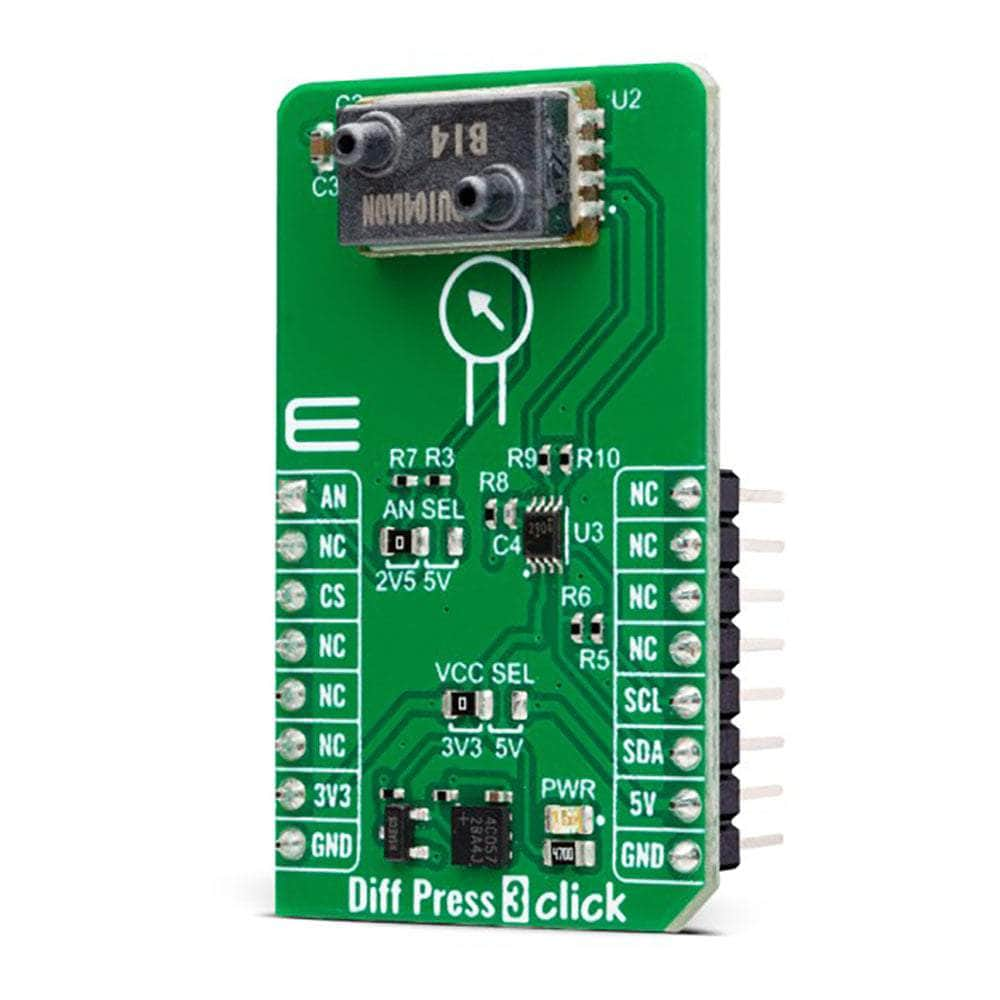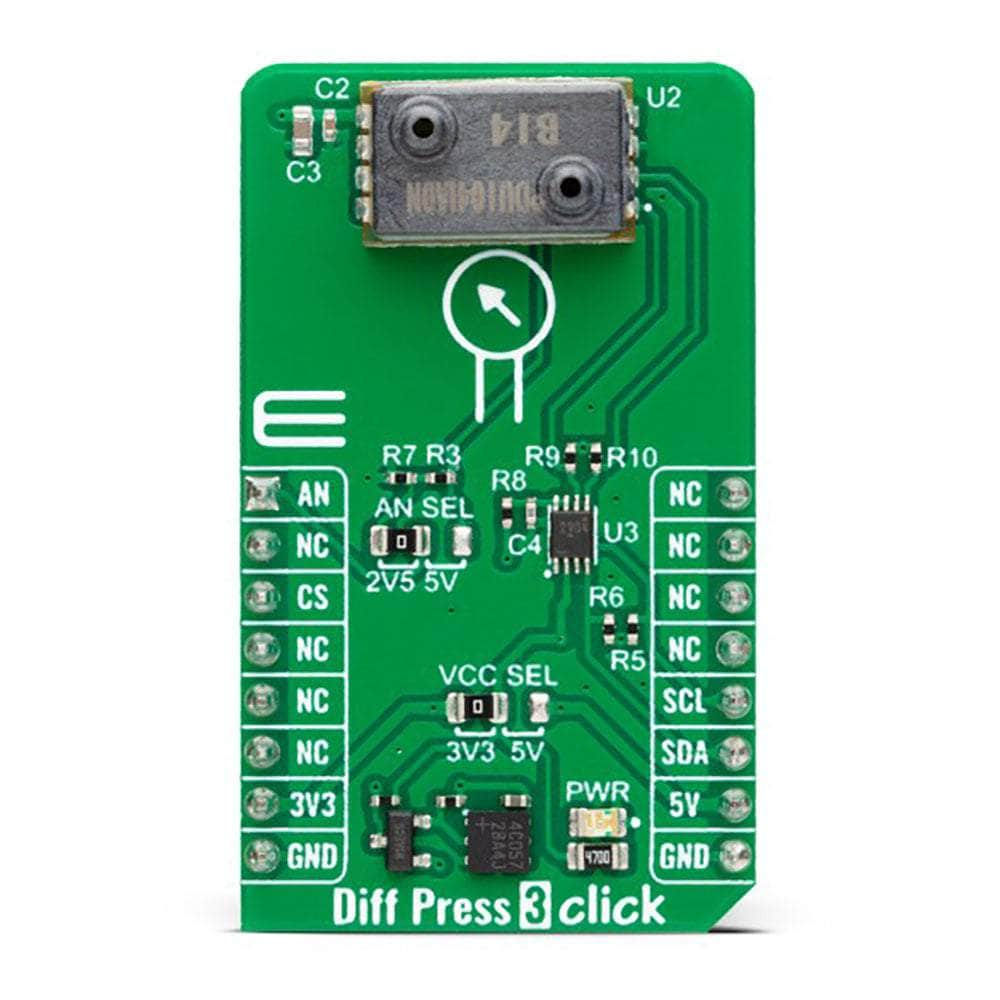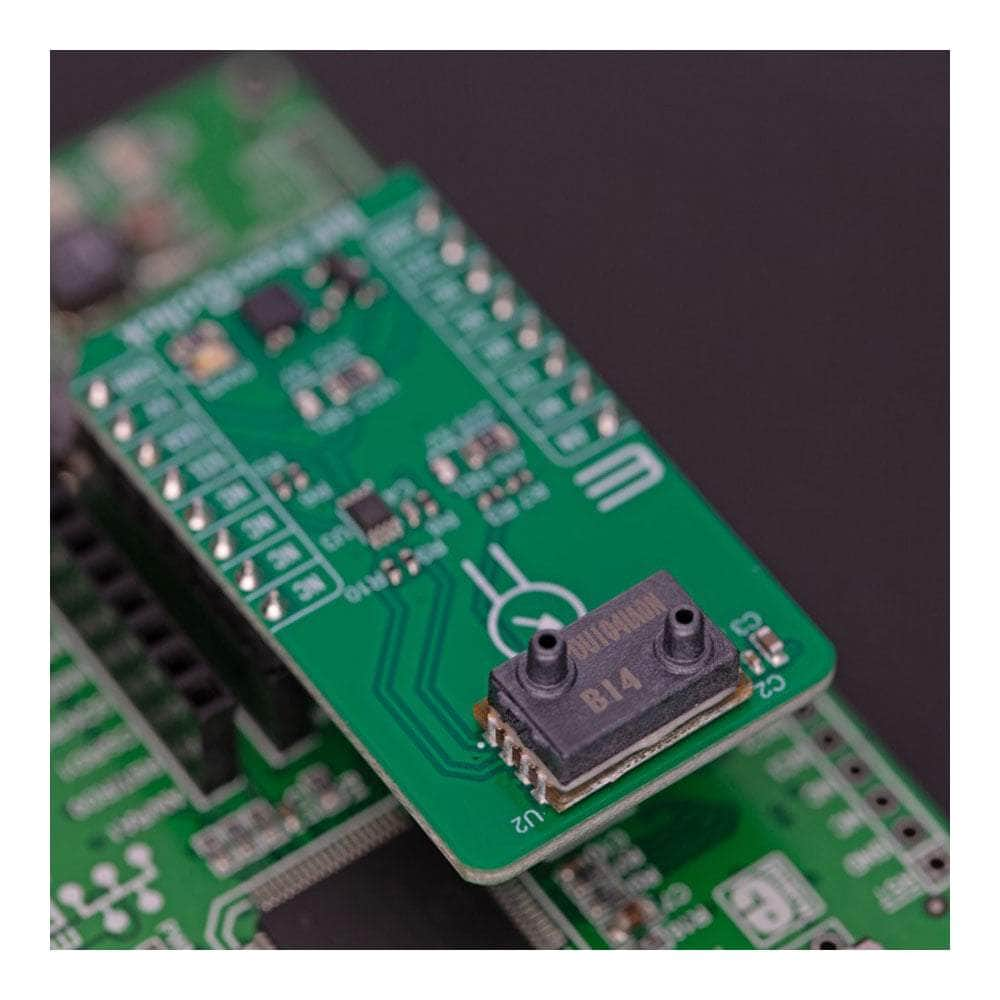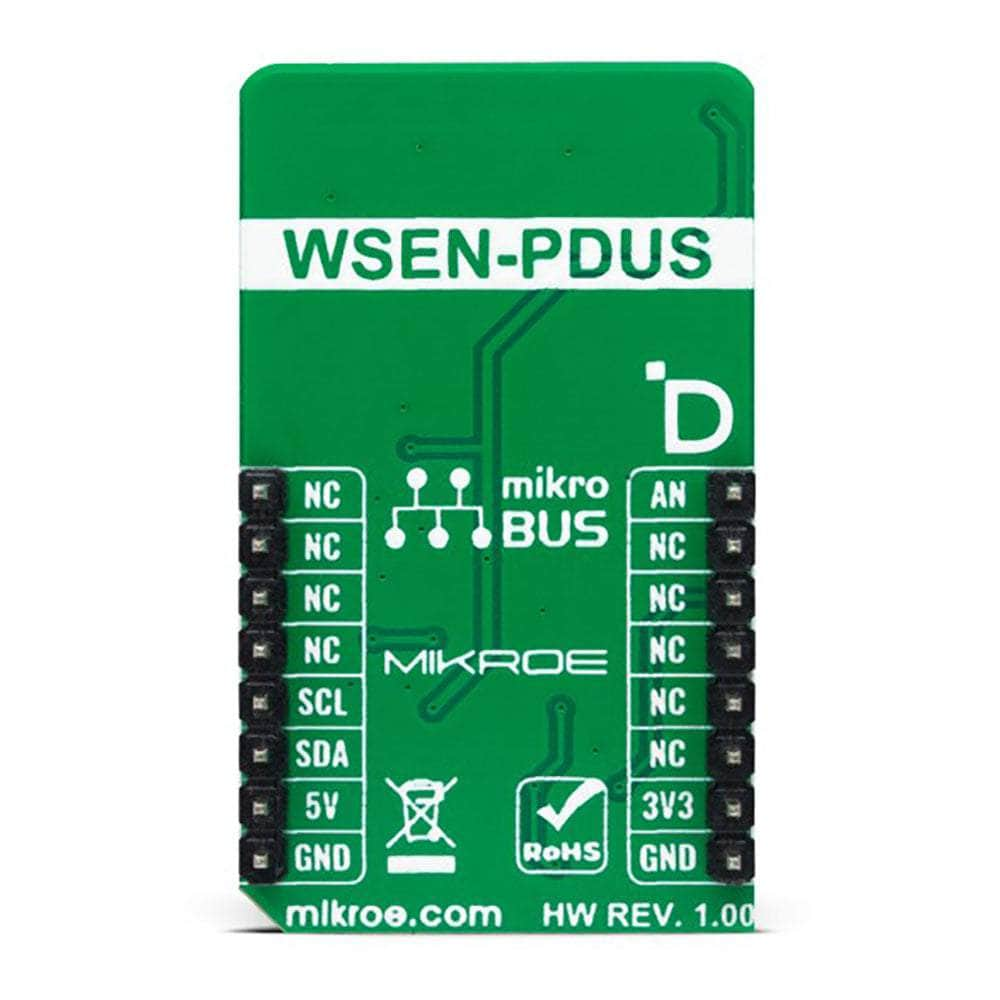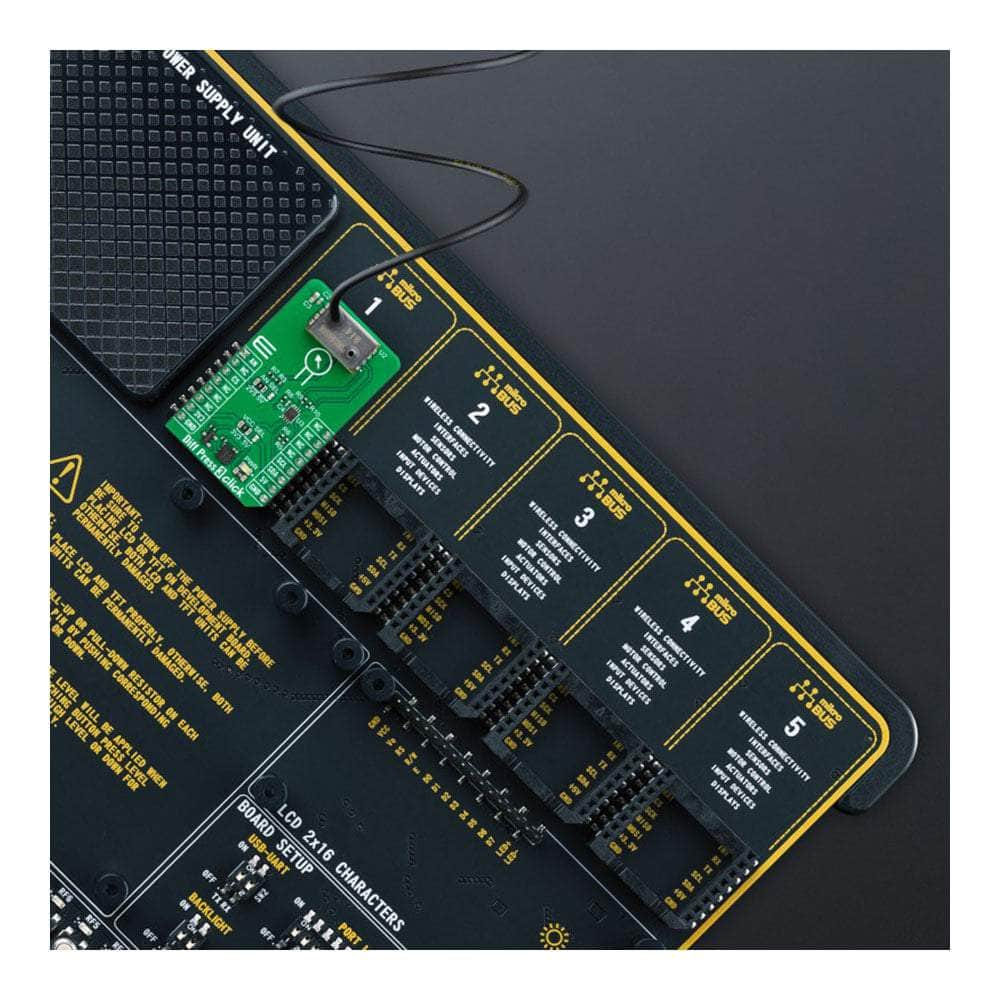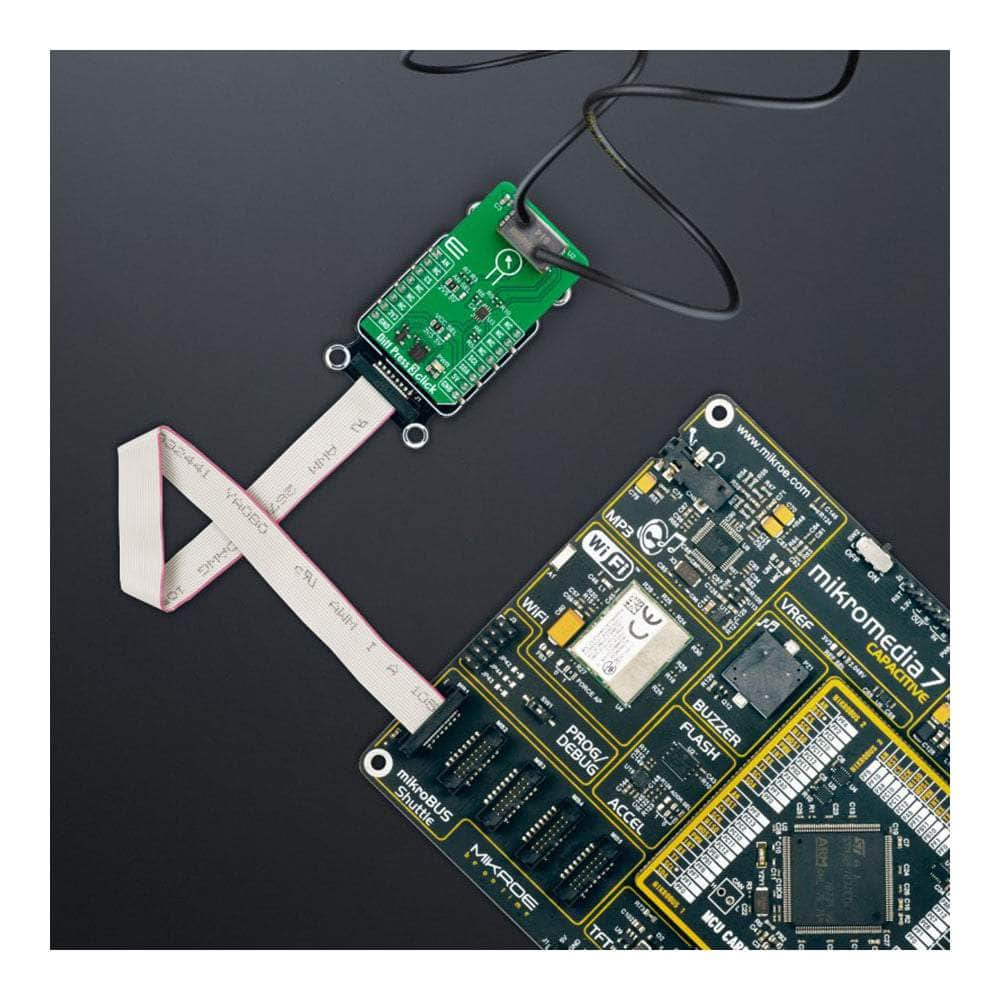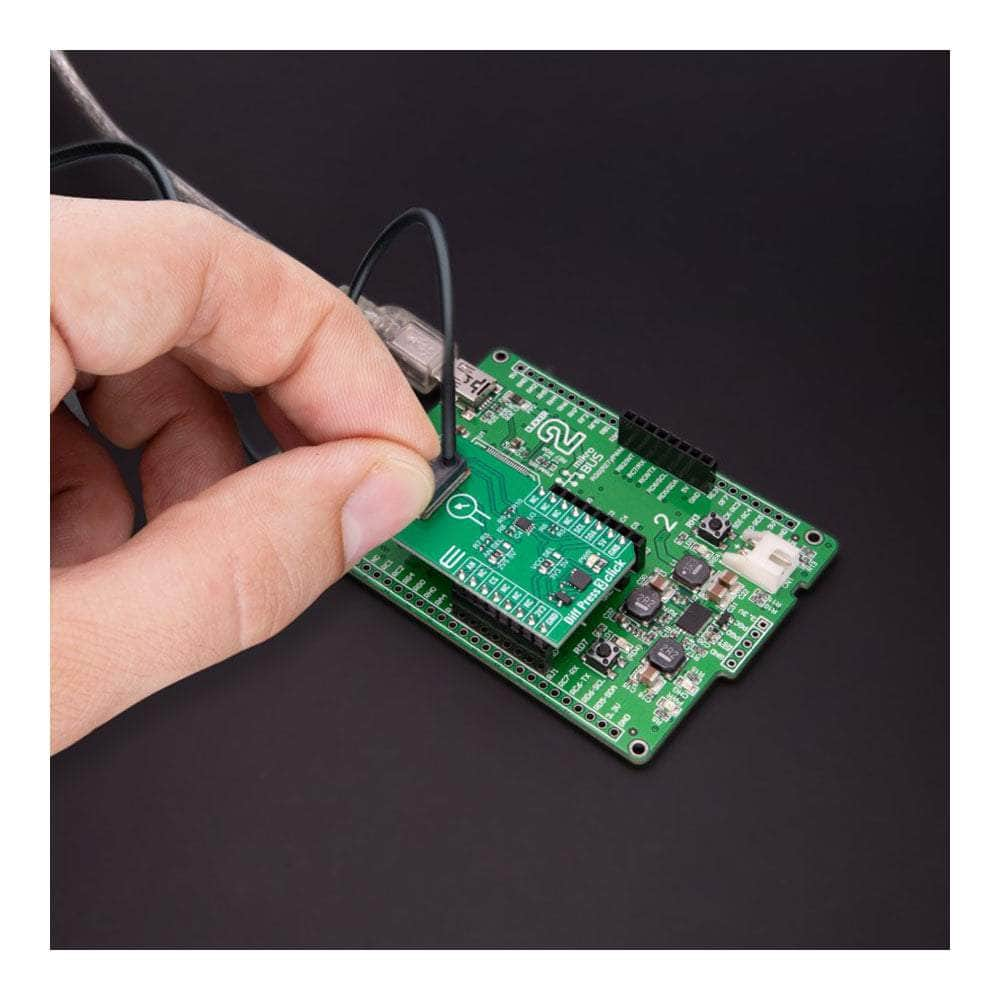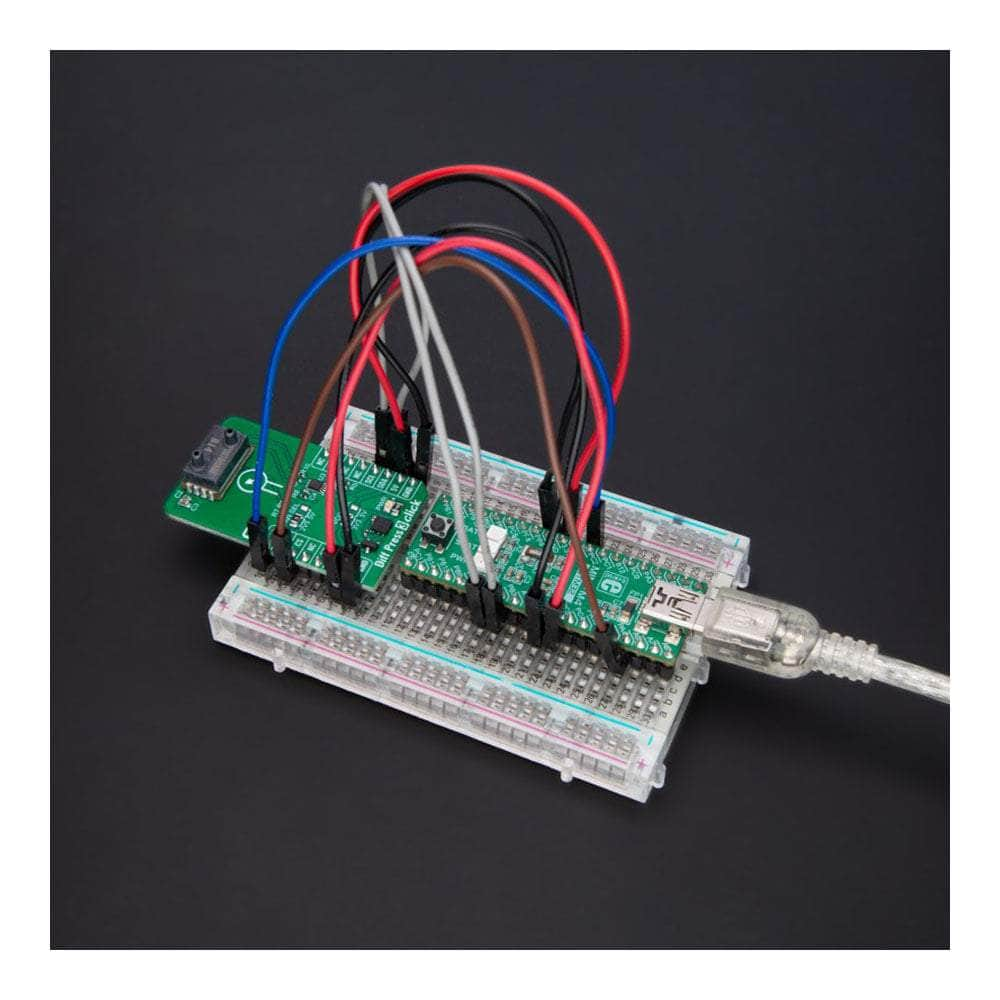 Diff Press 3 Click Board
Frequently Asked Questions
Have a Question?
Be the first to ask a question about this.
Ask a Question