Chlorine-resistant Absolute Pressure Sensor
Key Features
High-resolution pressure sensor, fast conversion, 24-bit ADC, built-in automatic conversion, signaling state by interrupt, programmable filter, built-in FIFO, wide operating pressure range, selectable interface, and more
Based on the MS5849-30BA - ultra-compact chlorine-resistant absolute pressure sensor from TE Connectivity
Can be used for the development of safety devices in seawater, medical portable devices, disposable – drug treatment, mildly corrosive gases, liquid measurements, and more
Introducing the Pressure 23 Click Board™: Revolutionizing Pressure Sensing
Are you ready to experience a breakthrough in pressure-sensing technology? Look no further than the Pressure 23 Click Board™ – a compact add-on board that redefines the standards for precision, reliability, and versatility in pressure measurement.
Unveiling the MS5849-30BA Sensor: Compact Powerhouse
At the heart of the Pressure 23 Click Board™ the MS5849-30BA – an ultra-compact, chlorine-resistant absolute pressure sensor meticulously engineered by TE Connectivity. This small sensor is a digital altimeter that operates flawlessly in the pressure range of 300 up to 30,000mbar, making it the ideal choice for various applications.
Unmatched Robustness for Harsh Environments
What sets the Pressure 23 Click Board™ apart is its unmatched resilience. Encased in a robust stainless-steel housing and gel-filled, this sensor can brave even the harshest of environments. This board stands strong whether it's seawater, medical portable devices, disposable drug treatment, mildly corrosive gases, or liquid measurements.
Seamless Software Development
We understand the importance of a seamless development process. That's why the Pressure 23 Click Board™ has a mikroSDK-compliant library featuring functions that streamline software development. Say goodbye to complexities and hello to efficiency!
The Ultimate Plug-and-Play Solution
No need to worry about compatibility issues. The Pressure 23 Click Board™ is delivered as a thoroughly tested, ready-to-use product. Plug it into a system equipped with the mikroBUS™ socket, and you're good to go.
Your Path to Innovation Starts Here
Join the innovators and trailblazers who have already made the smart choice. The Pressure 23 Click Board™ is your ticket to redefining pressure sensing in your projects. It's time to elevate your designs, enhance precision, and ensure the utmost reliability.
View full details
SKU: MIKROE-5768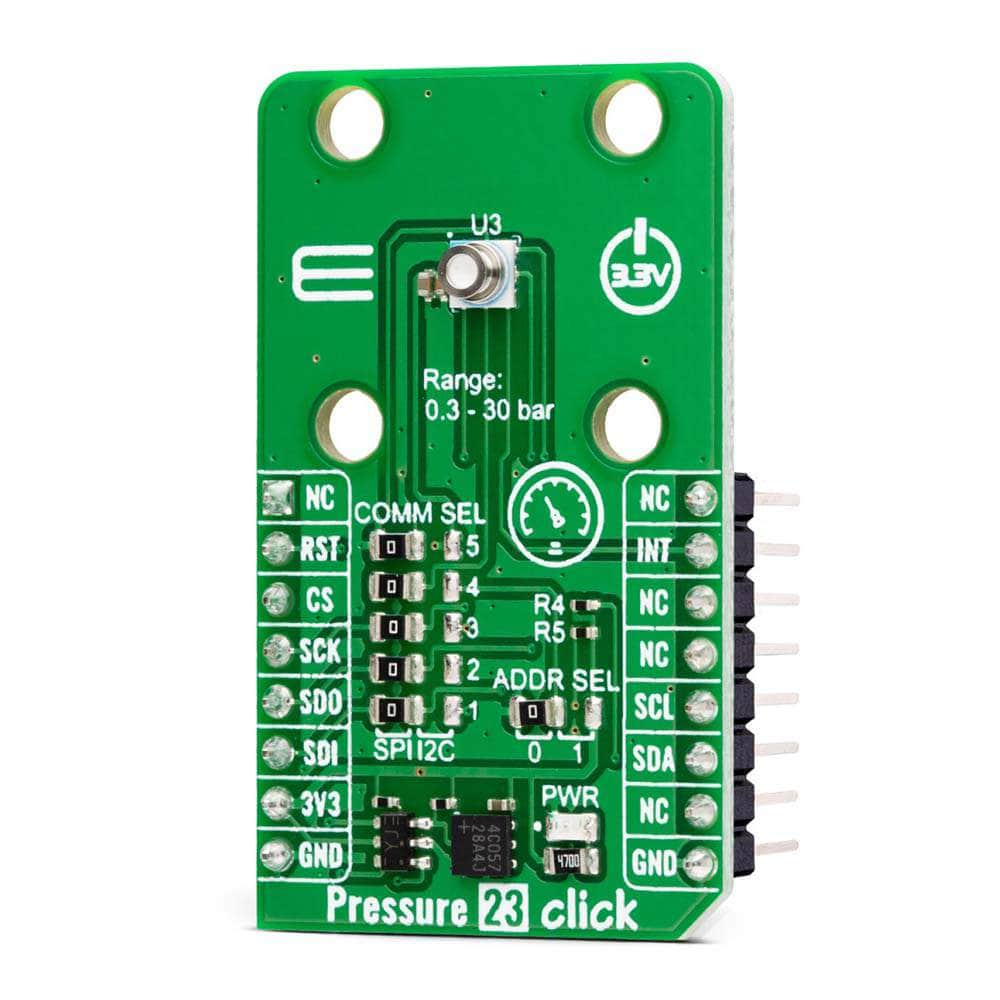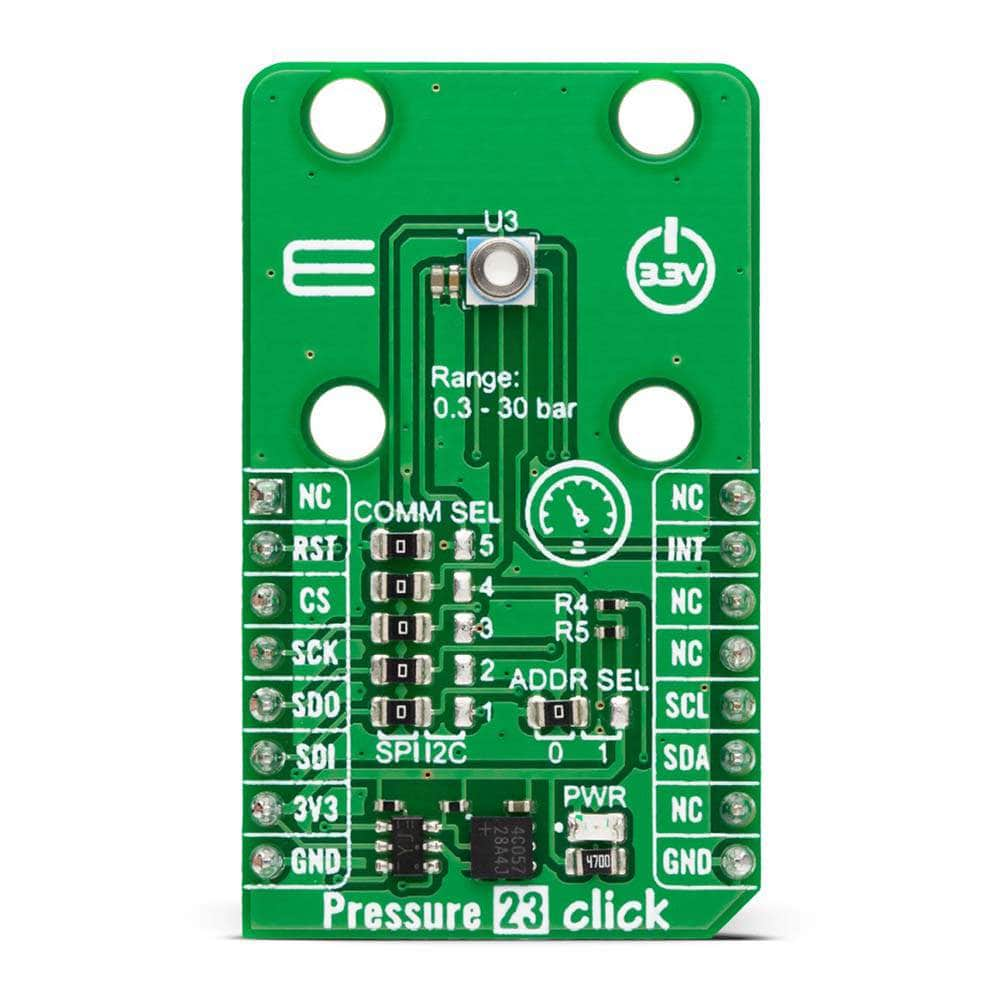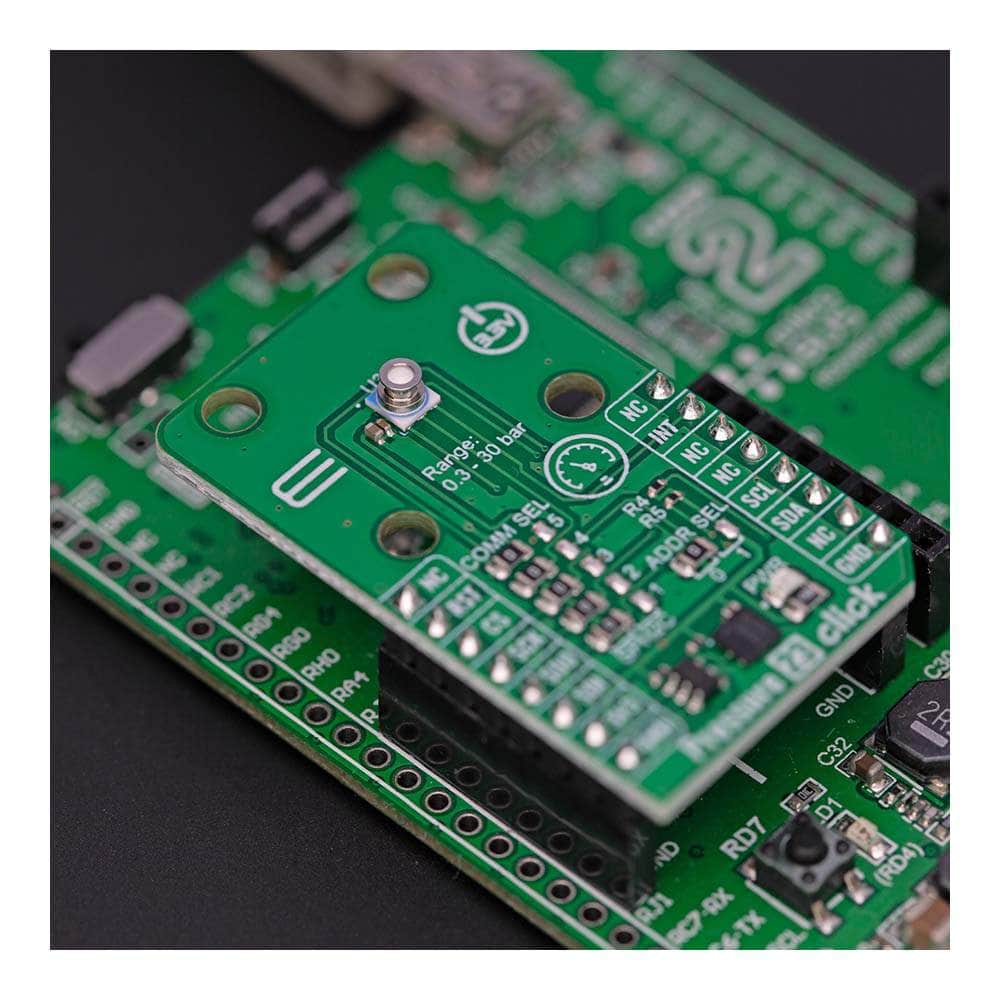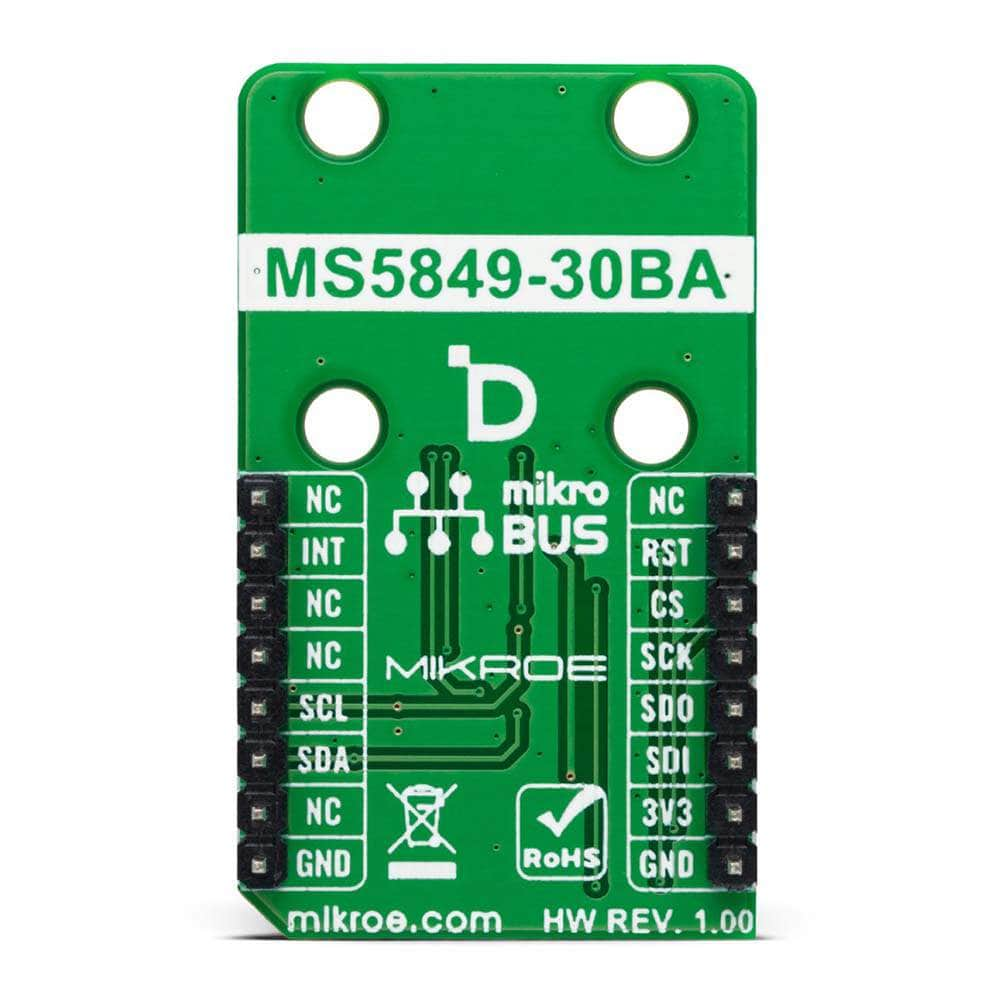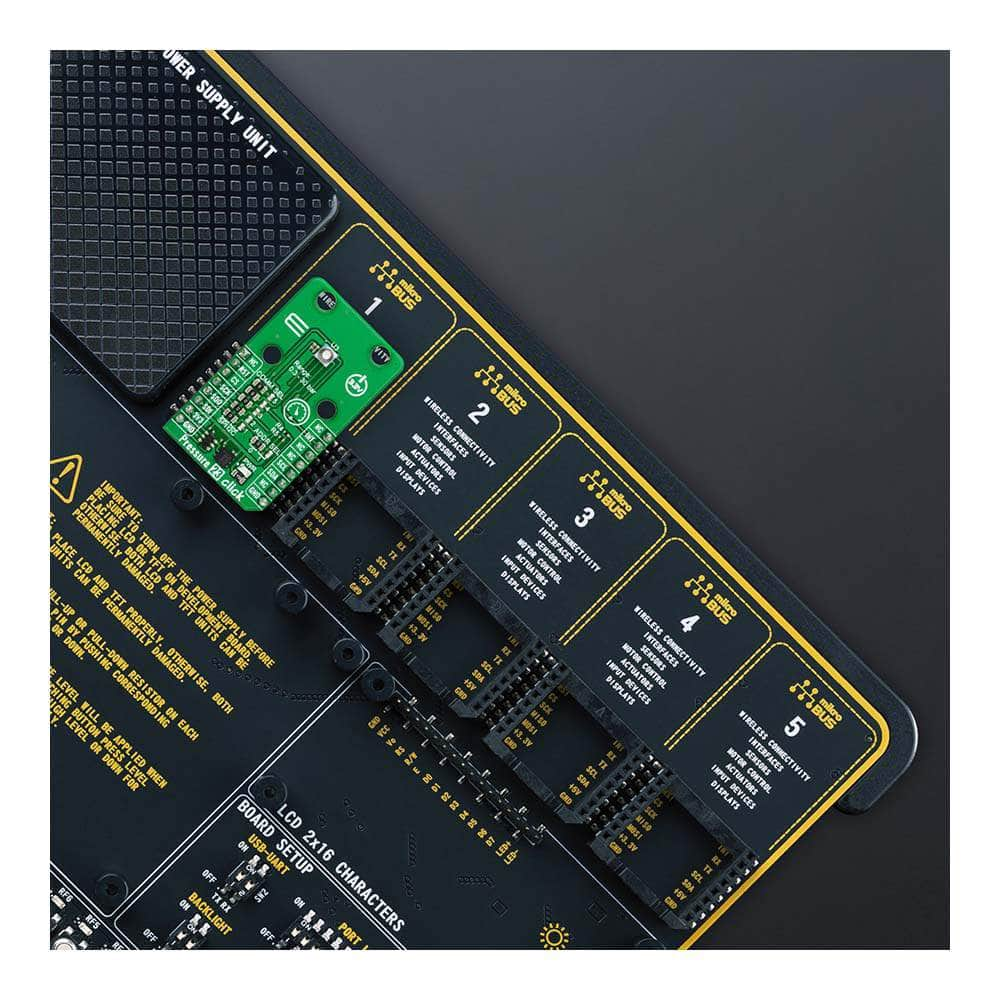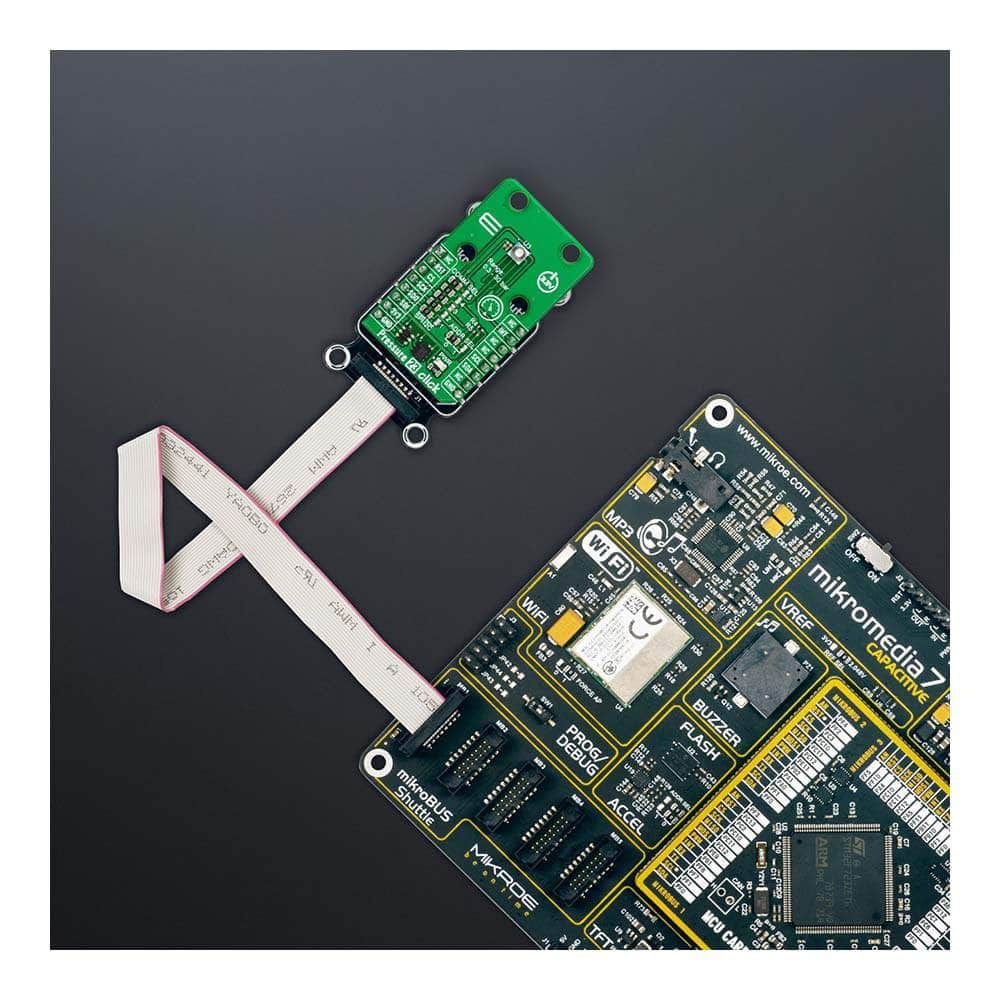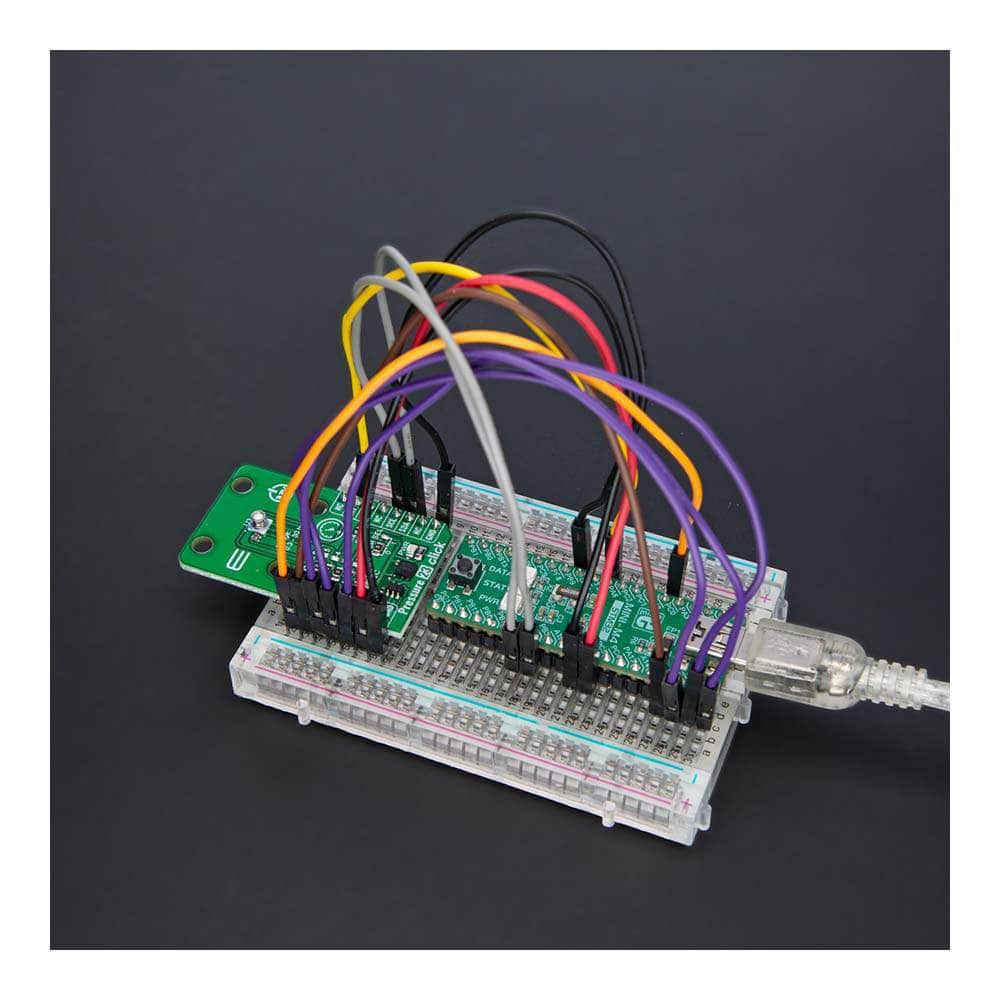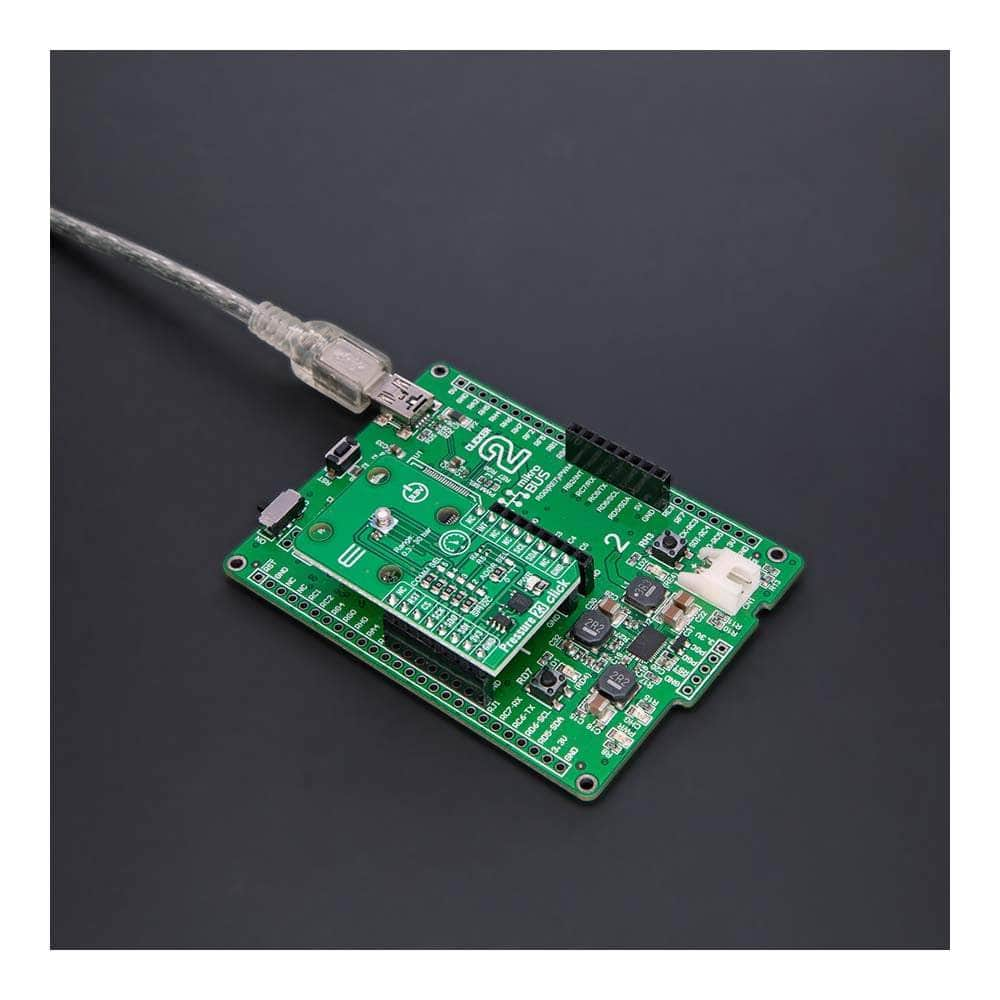 Pressure 23 Click Board
Frequently Asked Questions
Have a Question?
Be the first to ask a question about this.
Ask a Question