Dual Power Supply Boost Converter
Key Features
Single inductor scheme, programmable output voltage, I2C interface, outstanding efficiency, excellent performance, undervoltage lock-out and thermal protection, and more
Based on the TPS65132 - dual-output power supply from Texas Instruments
Can be used for any application requiring positive and negative supplies
mikroBUS: I2C Interface
The Boost-INV 3 Click Board™: Power Your Applications with Precision
Introducing the Boost-INV 3 Click Board™, the compact add-on board that brings positive/negative-driven applications to life. With its cutting-edge design and advanced features, this board is built to deliver exceptional performance and reliability.
Unleash the Power of TPS65132
At the heart of the Boost-INV 3 Click Board™ lies the TPS65132, a dual-output power supply developed by Texas Instruments. This remarkable component utilizes a single inductor scheme, ensuring the smallest possible solution size while maximizing efficiency.
Unparalleled Regulation and Control
With its programmable output voltage and I2C compatible interface, the TPS65132 offers unrivaled line and load regulation at low noise levels. The voltage can be easily adjusted from -±4V to ±6V in 100mV steps, with a pre-programmed output voltage of ±5.4V and a maximum output current of 80mA. This level of control allows you to fine-tune your application's power requirements with precision.
Perfect Solution for Your Needs
The Boost-INV 3 Click Board™ is the ultimate solution for any application that demands positive and negative supplies. Whether you're working on a complex project or a simple prototype, this Click board™ is designed to meet your power supply needs reliably and efficiently.
Streamlined Development with mikroSDK
Experience seamless software development with the Boost-INV 3 Click Board™. It is supported by a mikroSDK-compliant library, which provides a range of functions to simplify your programming tasks. With this powerful combination, you can accelerate your development process and focus on bringing your ideas to life.
Get Started Today!
The Boost-INV 3 Click Board™ comes fully tested and ready to be integrated into any system equipped with the mikroBUS™ socket. Don't wait to unlock the full potential of your applications. Order your Boost-INV 3 Click Board™ now and experience the difference it makes in your projects!
View full details
SKU: MIKROE-5755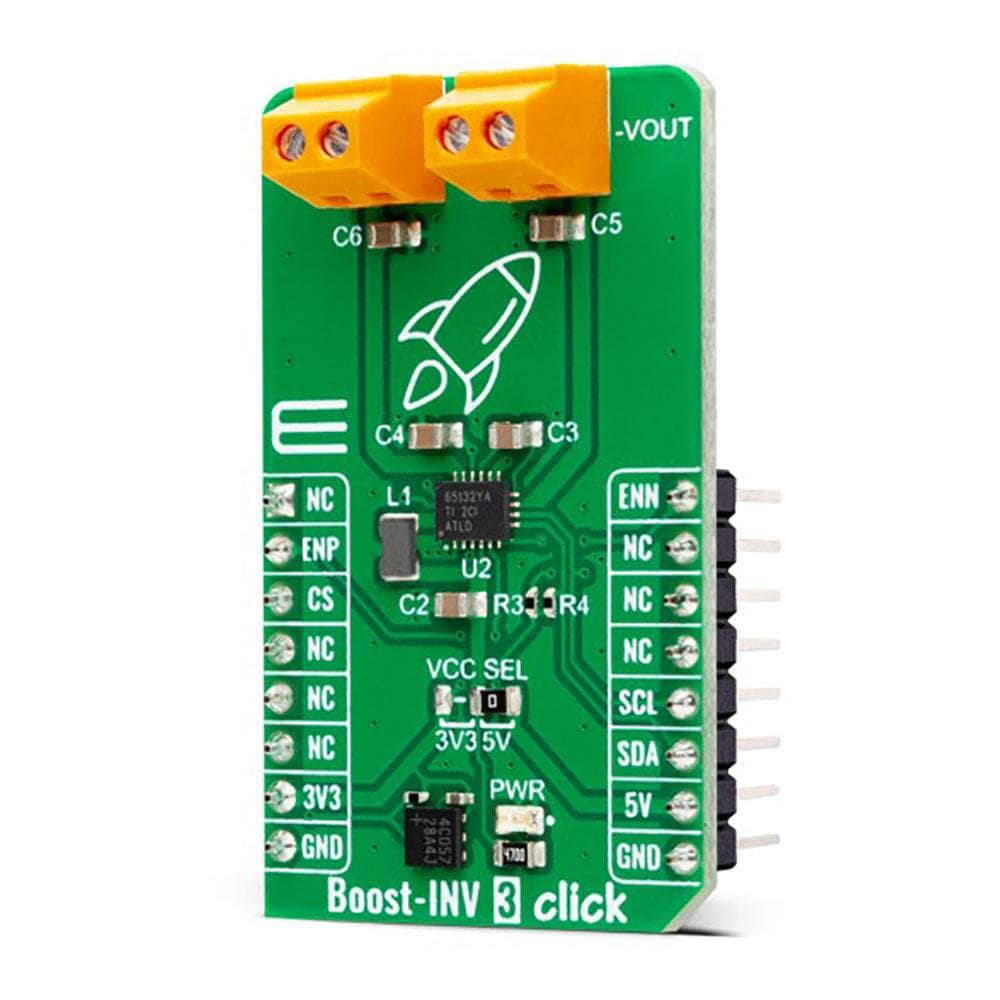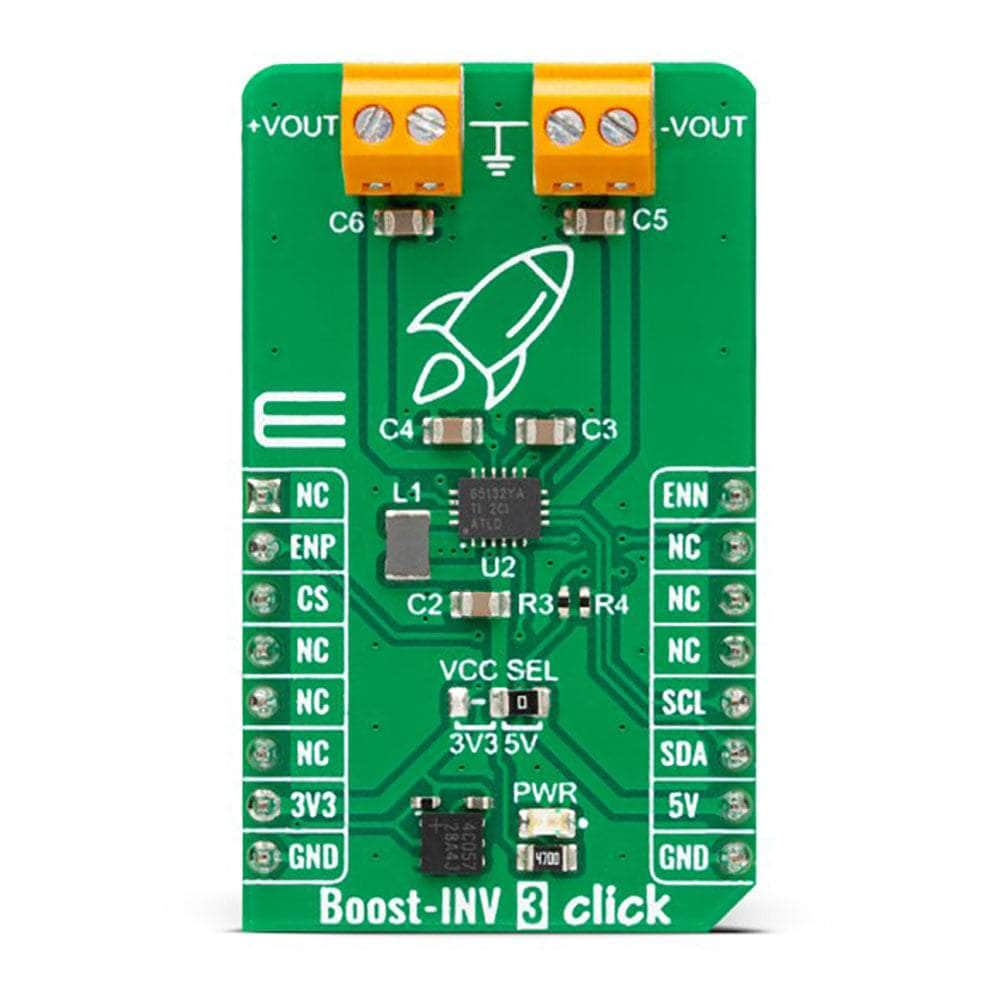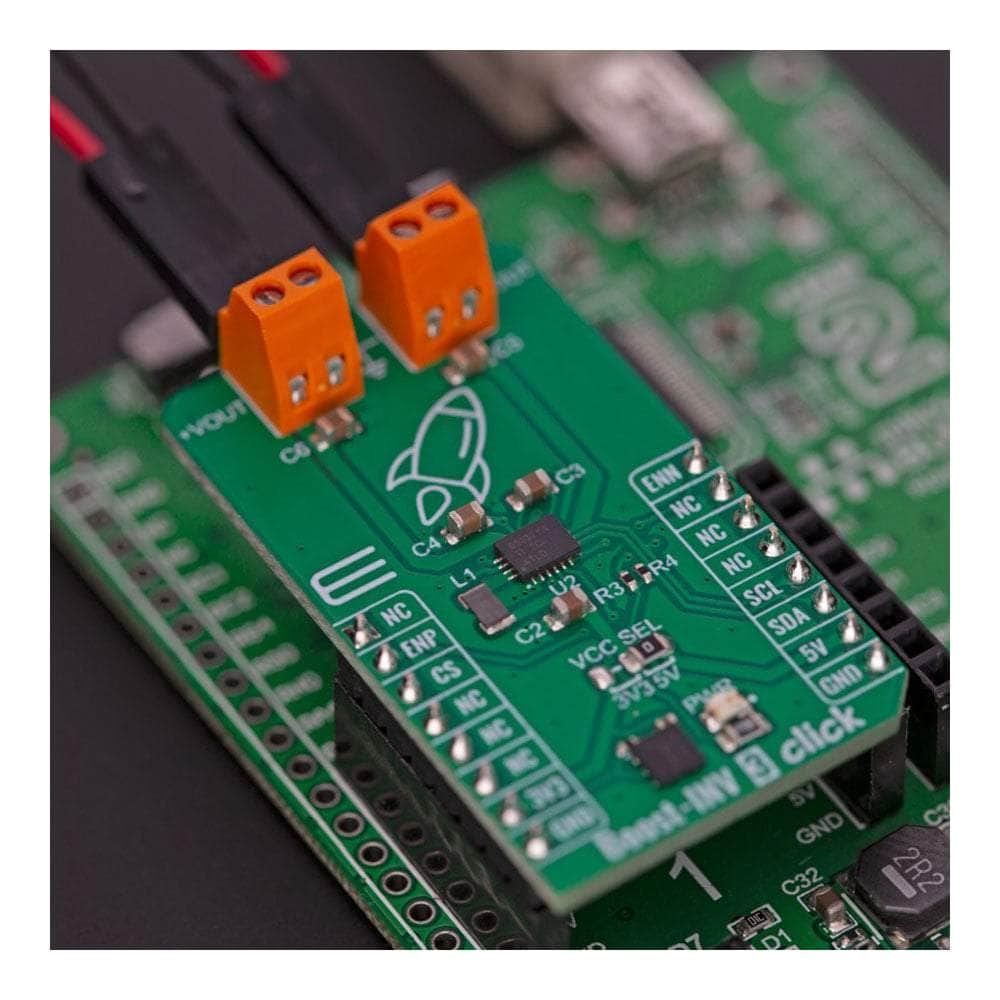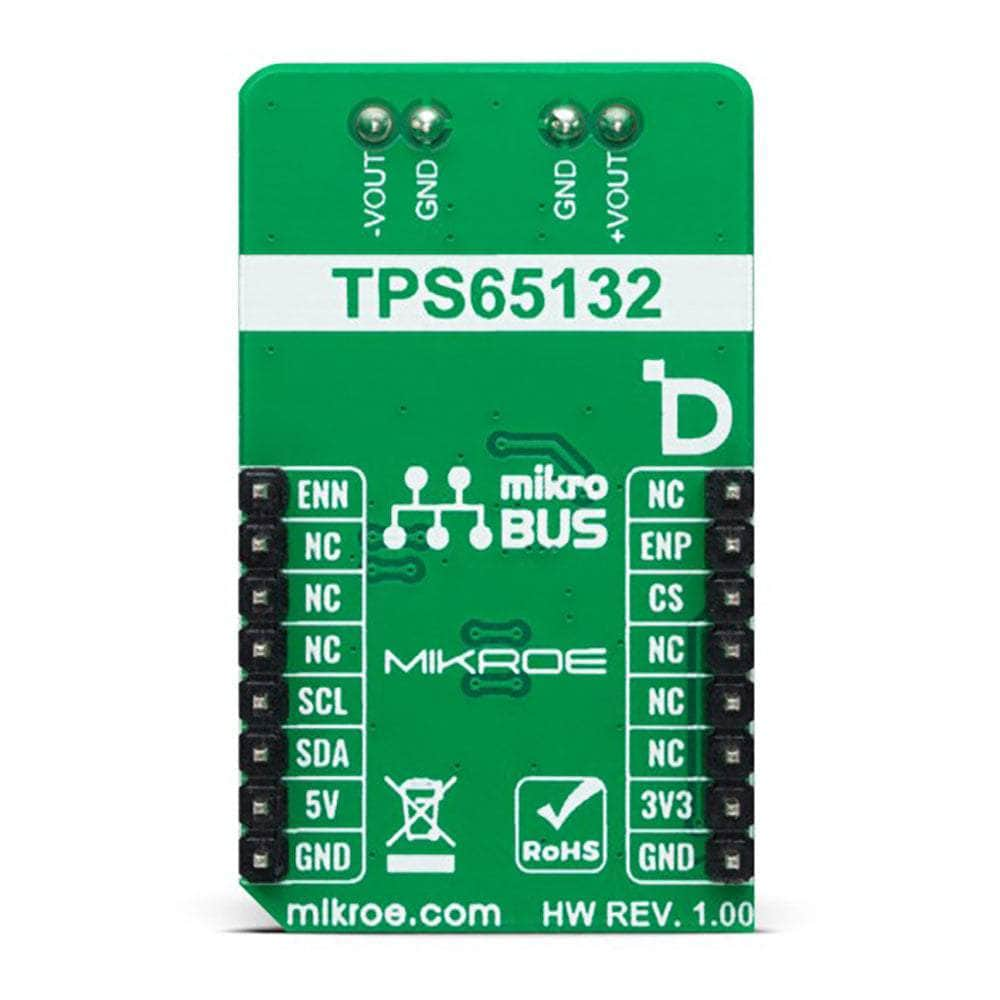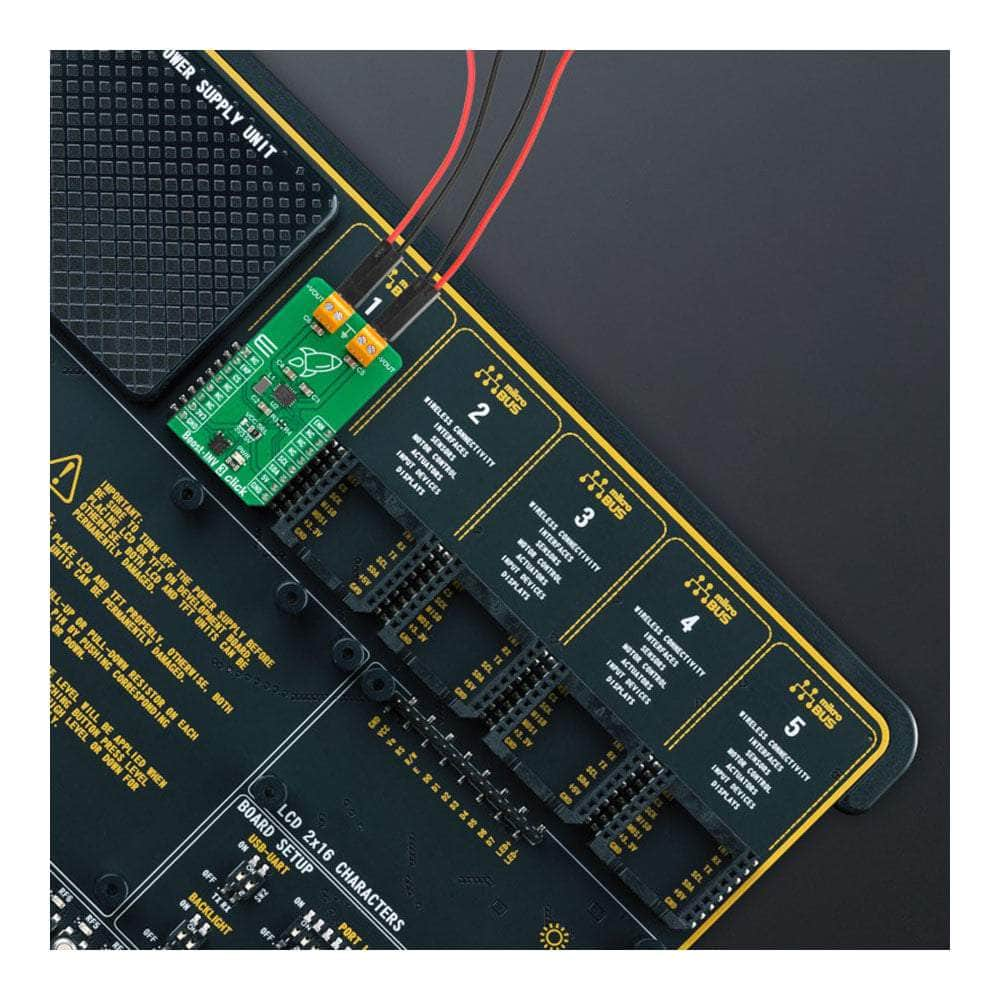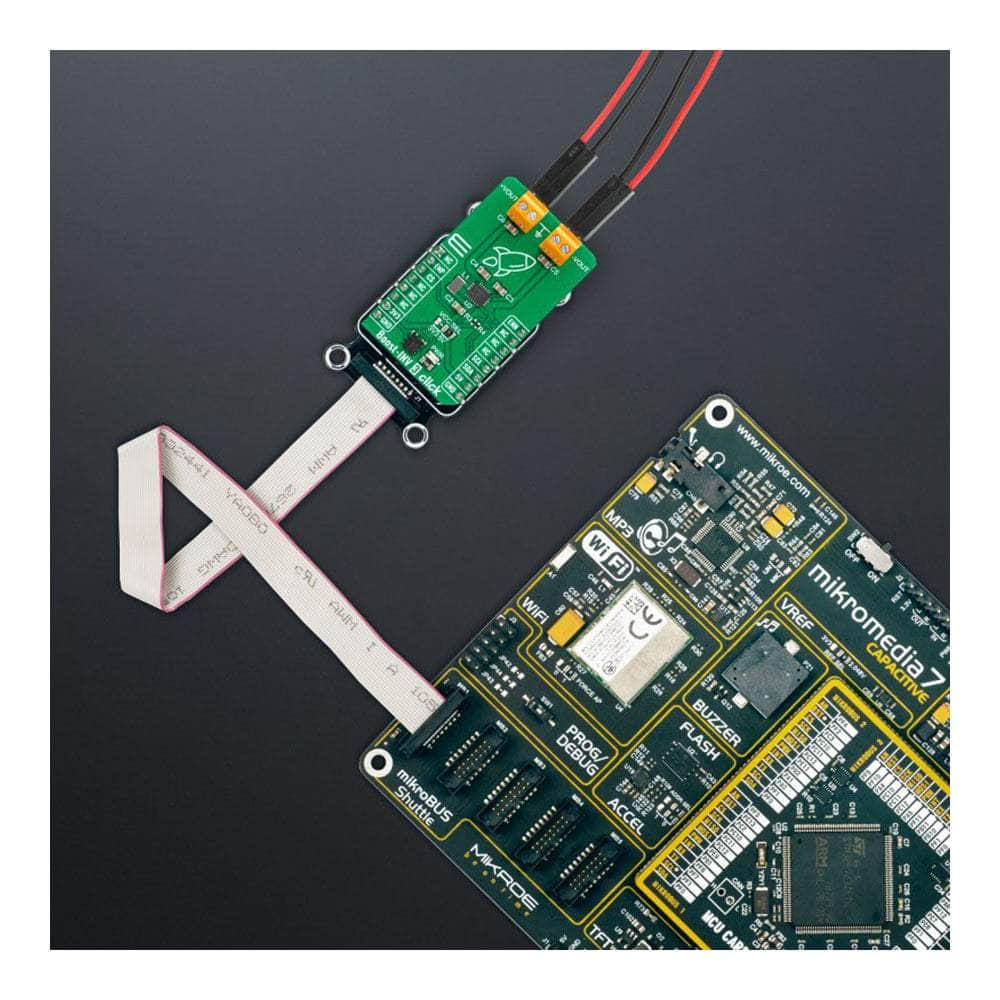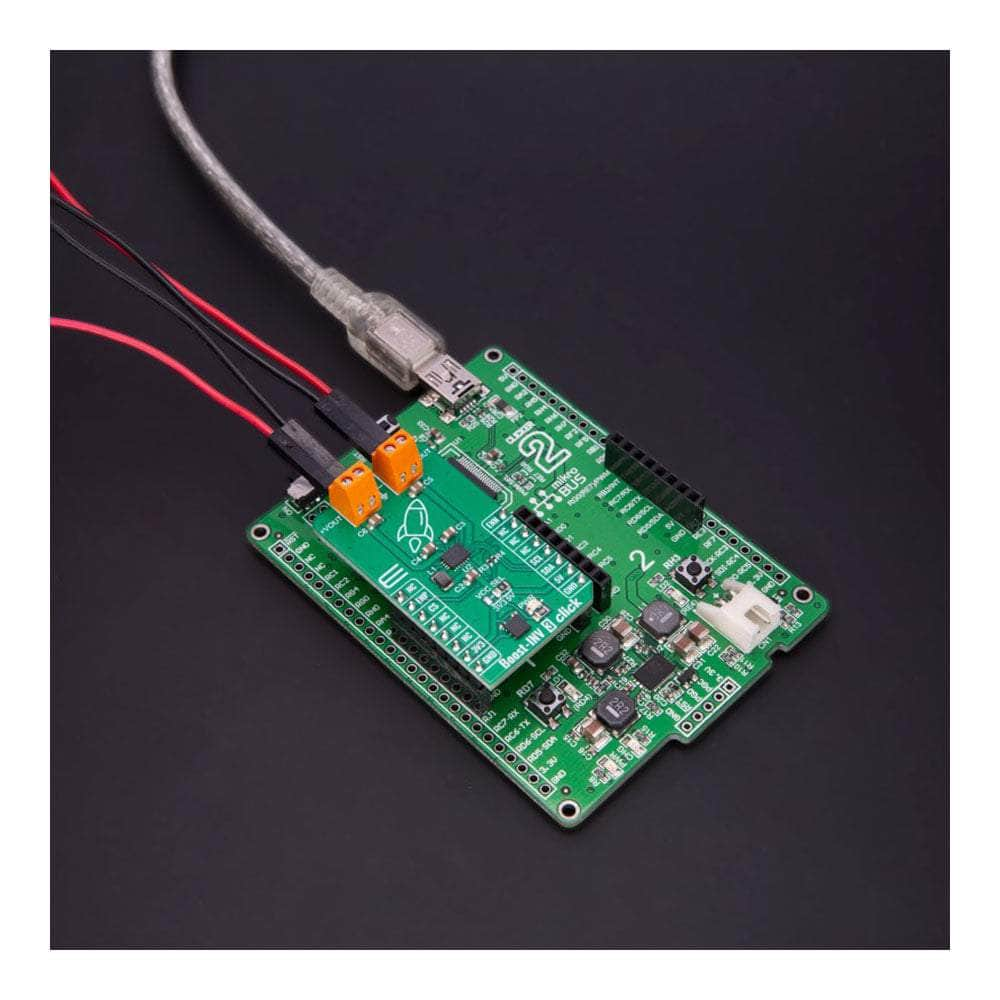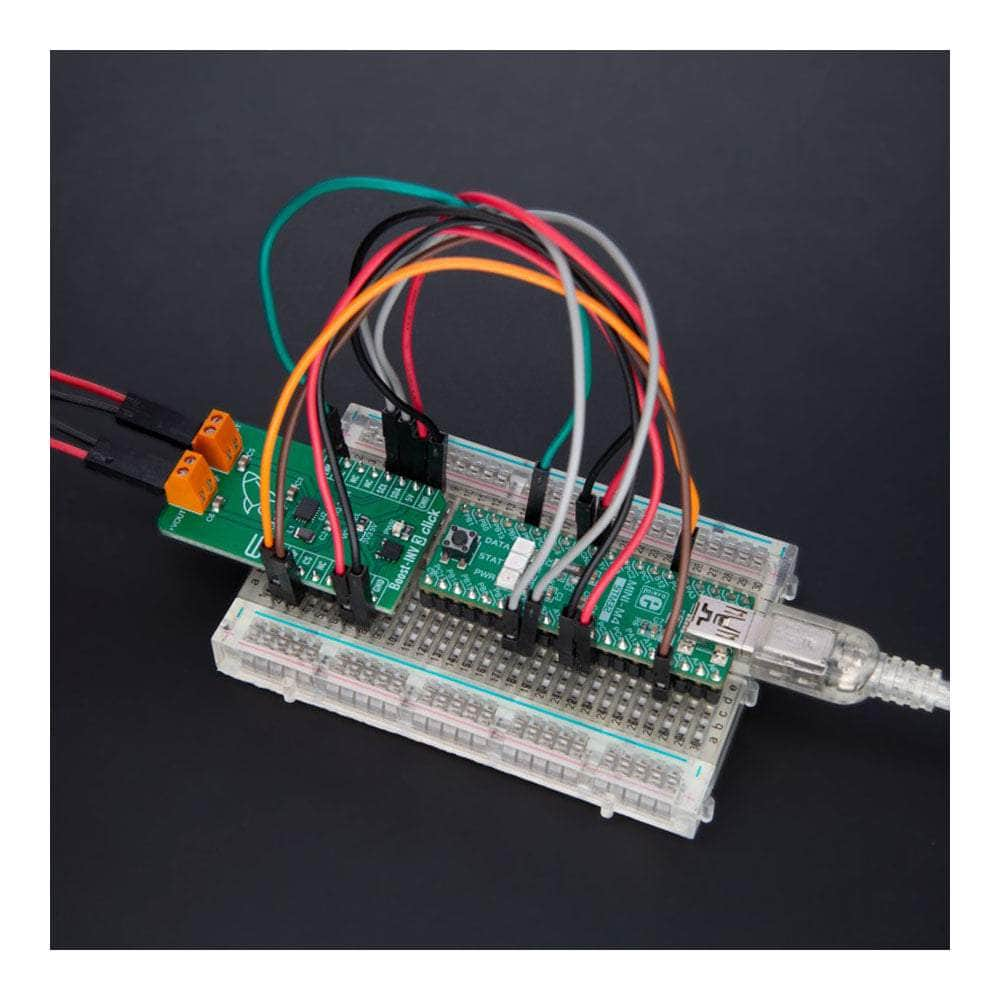 Boost-INV 3 Click Board
Frequently Asked Questions
Have a Question?
Be the first to ask a question about this.
Ask a Question