Step Down between 1.5V to 3.3V
Key Features
Internal soft start and pre-bias startup, overtemperature protection, overcurrent protection, 100% duty cycle operation, fixed 4MHz operation, PWM and PFM mode of operation, adjustable output, up to 1A of output current, digital potentiometer for feedback of the converter, and more
Based on the MAX17624 - synchronous step-down converter with integrated MOSFETs from Analog Devices
Can be used for the development of power conversion solutions in automation and control applications, industrial sensors, test and measurement equipment, portable low-power devices, and more
mikroBUS: I2C and GPIO Interfaces
The Step Down 7 Click Board™ is a compact add-on board designed to convert higher voltages into lower voltage levels effortlessly. With its advanced features and cutting-edge technology, this Click board™ is the perfect solution for power conversion in various applications.
High Efficiency and Powerful Performance
Featuring the state-of-the-art MAX17624 synchronous step-down converter with integrated MOSFETs from Analog Devices, this board ensures exceptional performance and reliability. It effortlessly handles input voltages ranging from 2.9V up to 5.5V and delivers step-down voltages from 1.5V to 3.3V up to an impressive 1A output current.
Versatility and Protection Combined
With its versatile design, the Step Down 7 Click Board™ excels in automation and control applications, industrial sensors, test and measurement equipment, portable low-power devices, and more. It's a versatile solution for a wide range of power conversion needs.
This board has essential protection features, including undervoltage lockout, overcurrent protection, and thermal overload protection. These safety features ensure the longevity and durability of your system while safeguarding against potential risks.
Seamless Software Development
Thanks to its mikroSDK-compliant library, the Step Down 7 Click Board™ provides an effortless, streamlined software development experience. The included functions simplify the development process, allowing you to focus on creating exceptional applications with ease.
Ready-to-Use and Reliable
The Step Down 7 Click Board™ arrives as a fully tested product, ready to be integrated into your system. With its compatibility with the mikroBUS™ socket, you can effortlessly connect and use this board in your existing setup.
Experience the convenience and power of the Step Down 7 Click Board™ and unlock a world of possibilities for your power conversion needs.
View full details
SKU: MIKROE-5754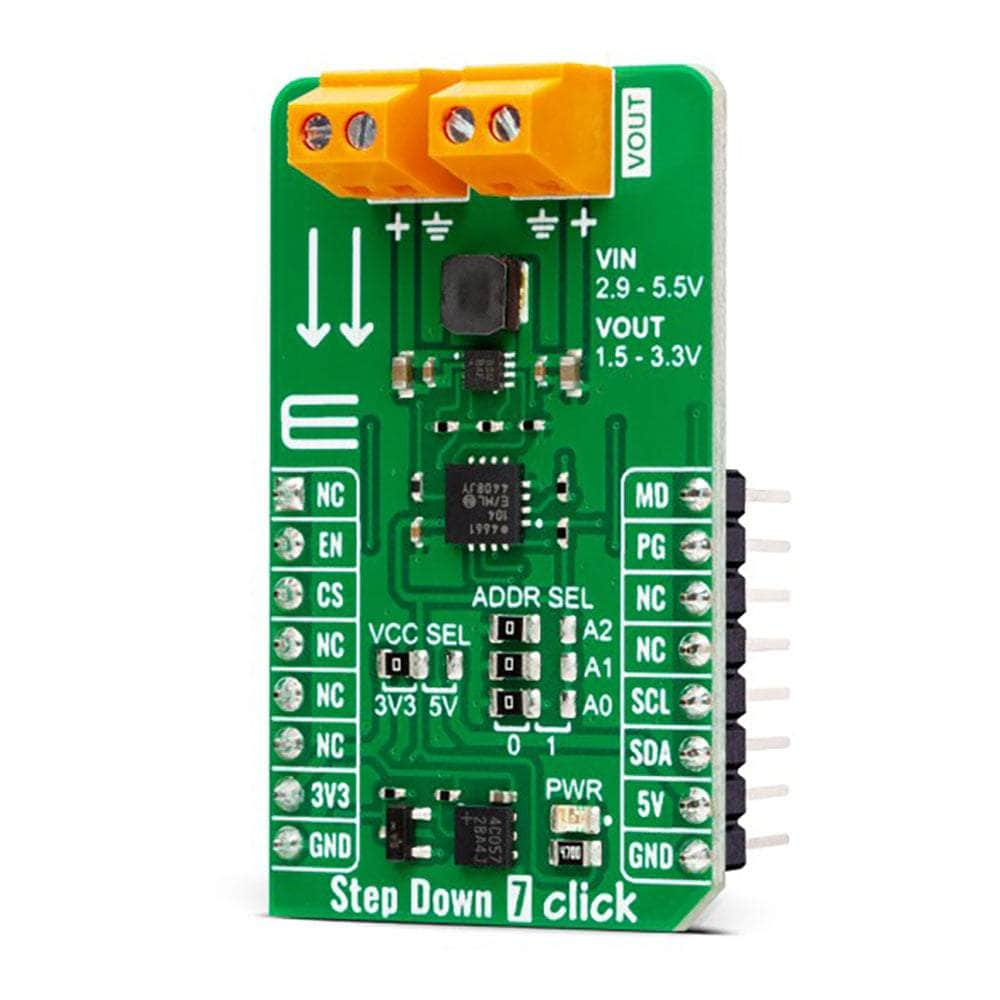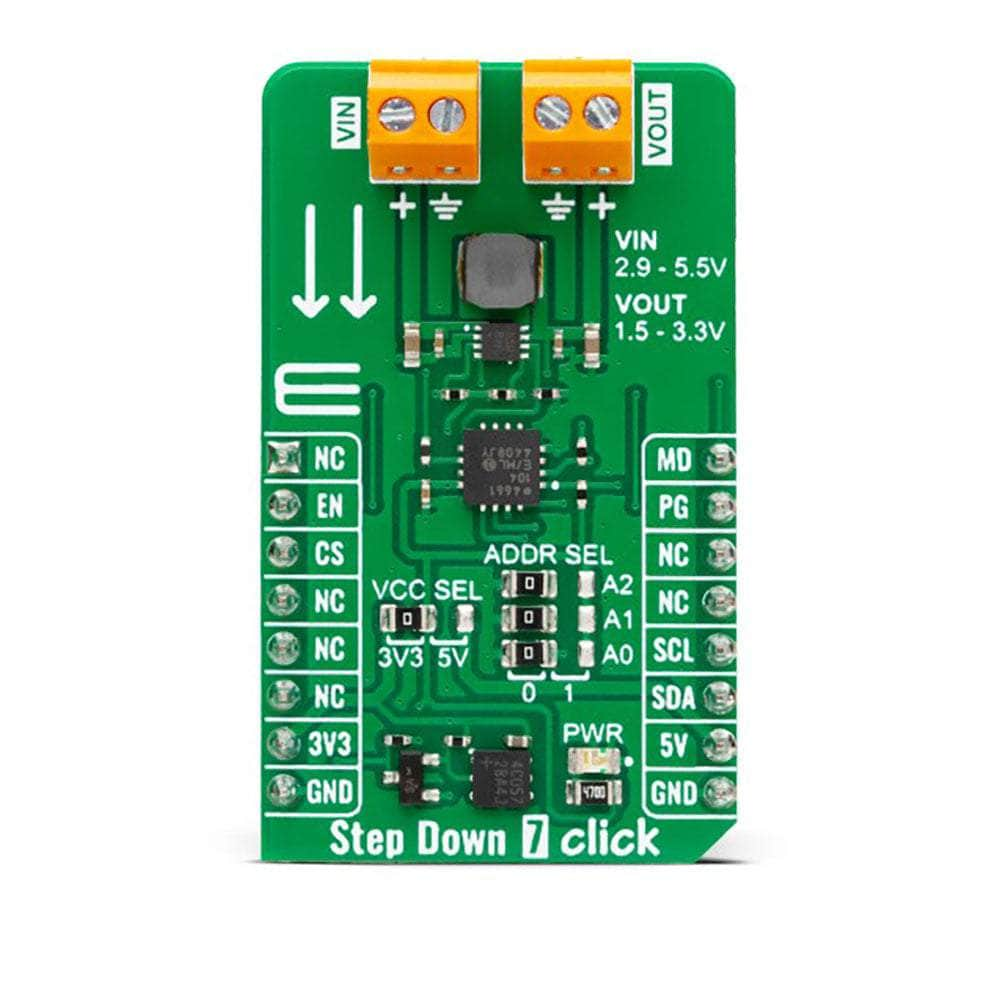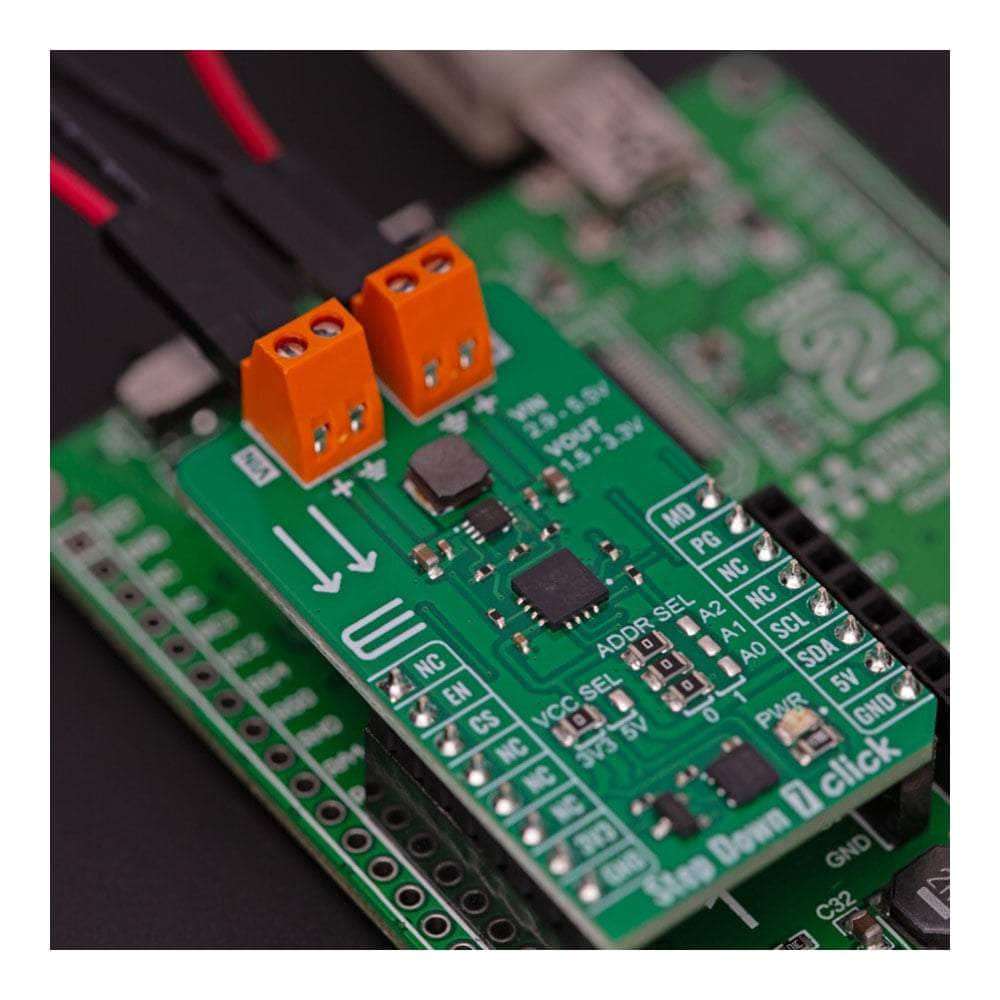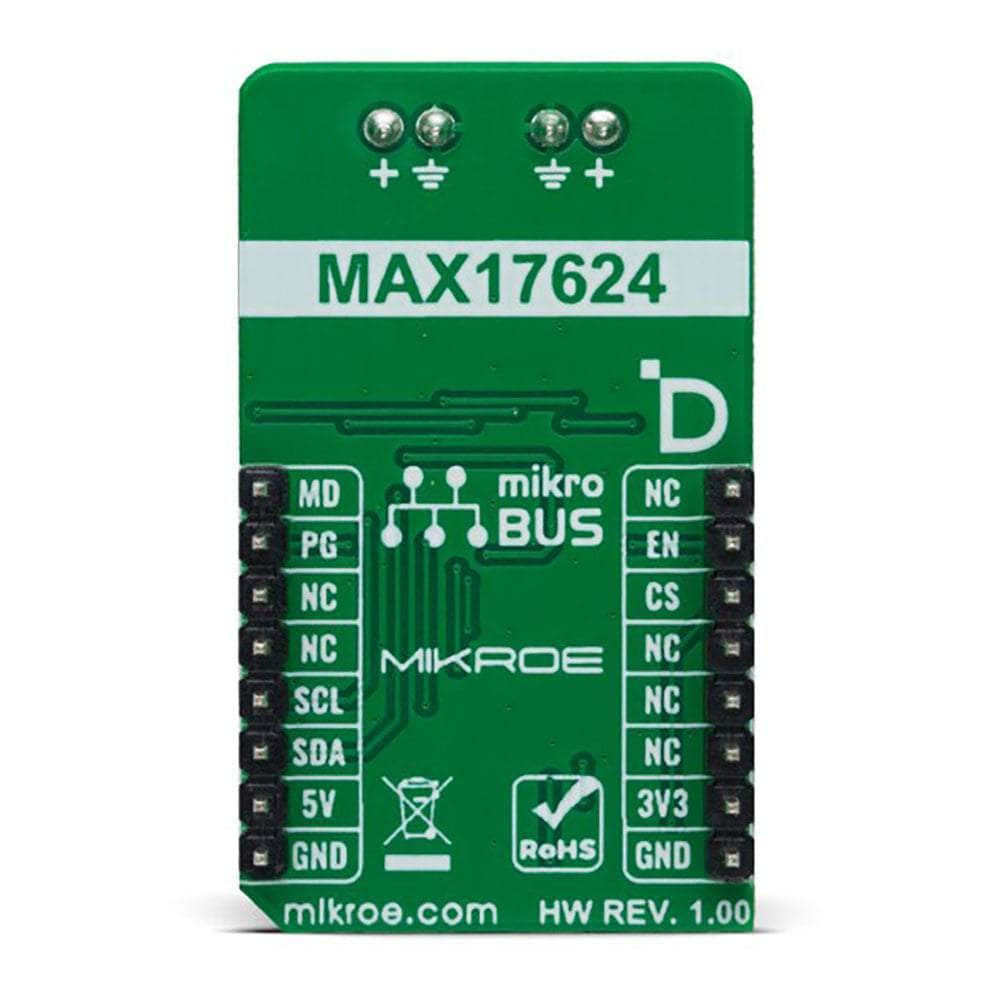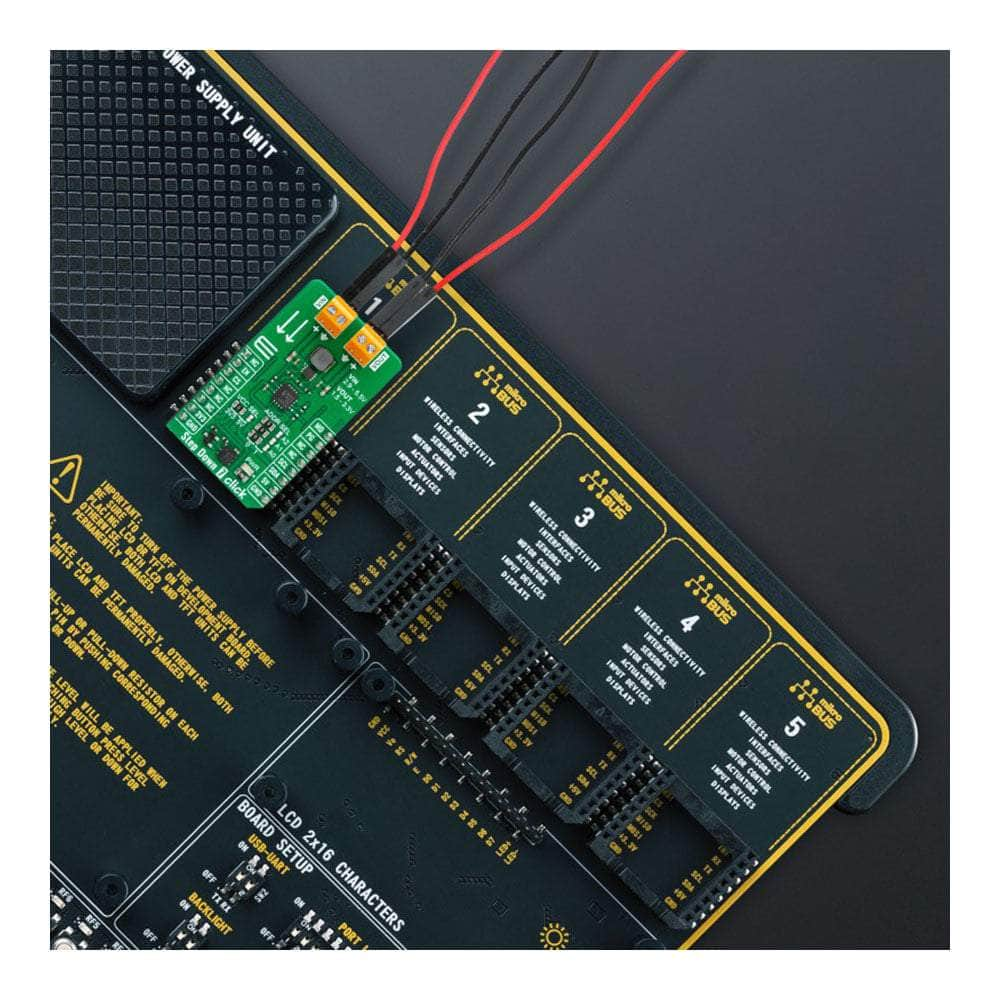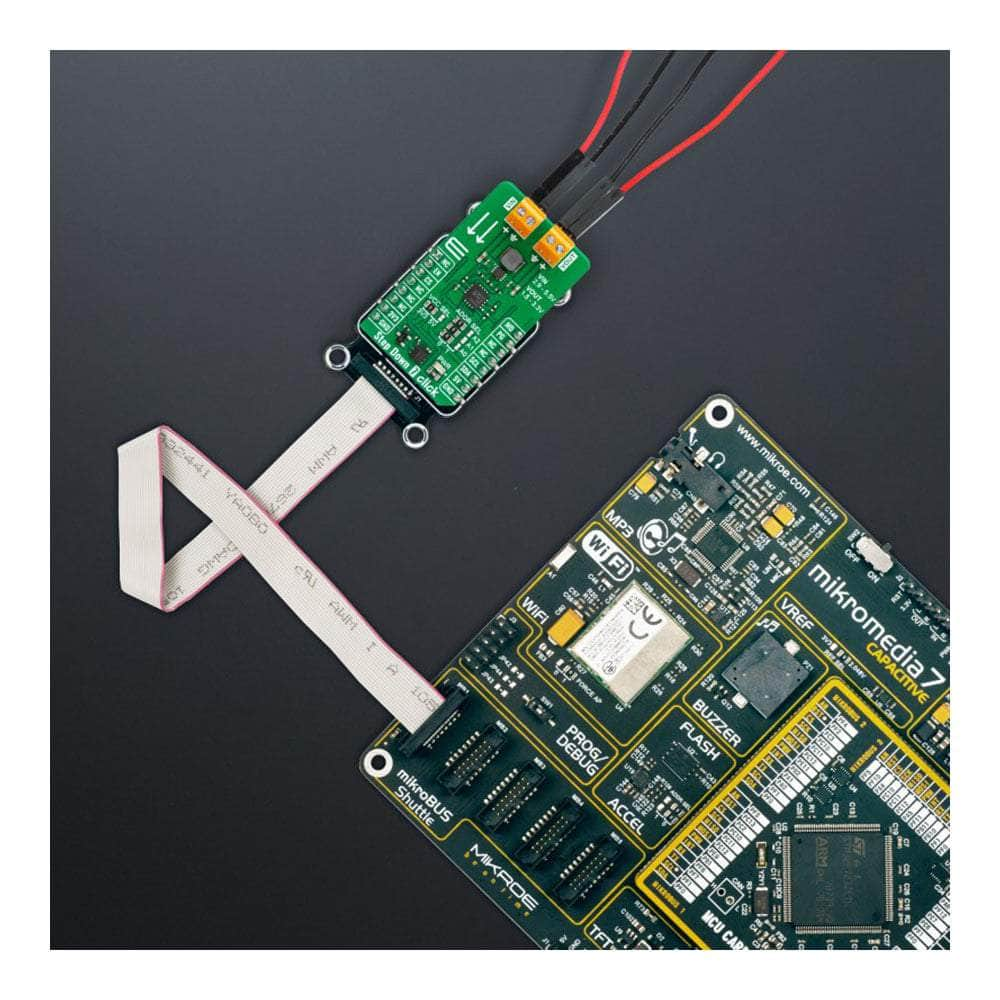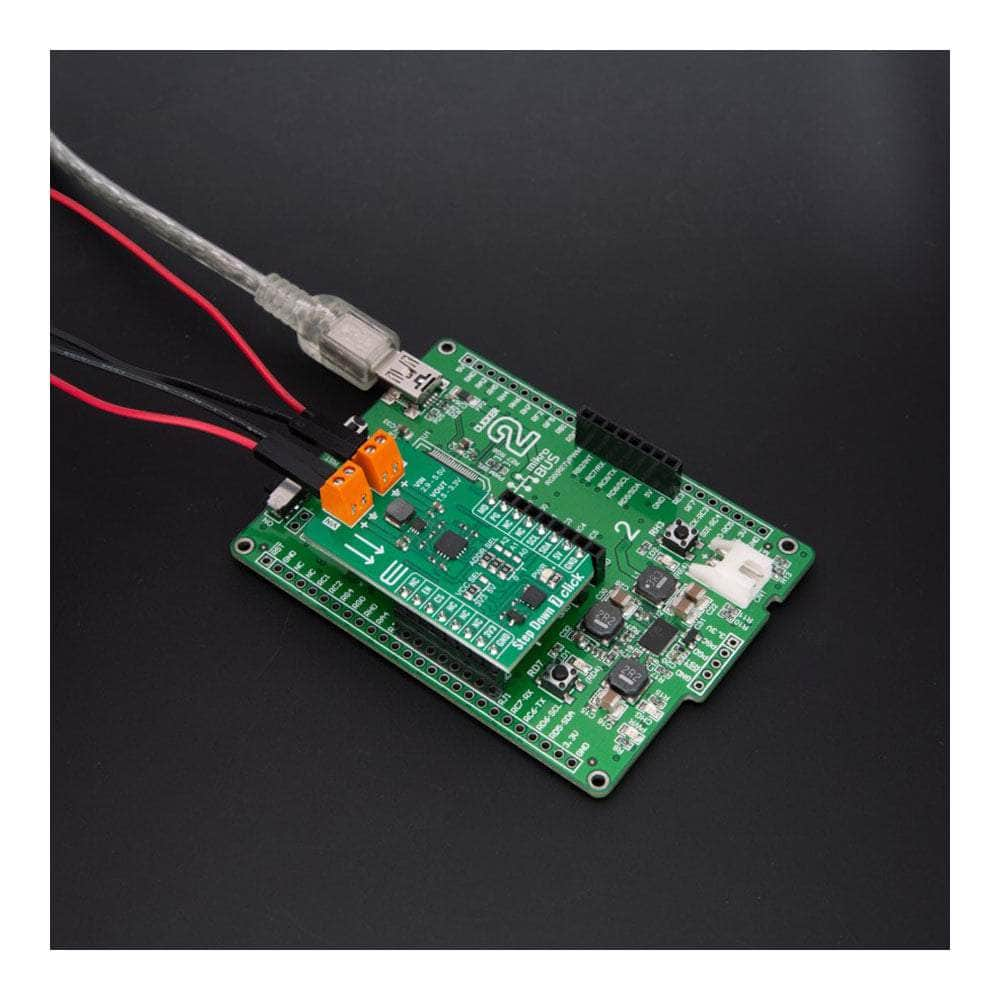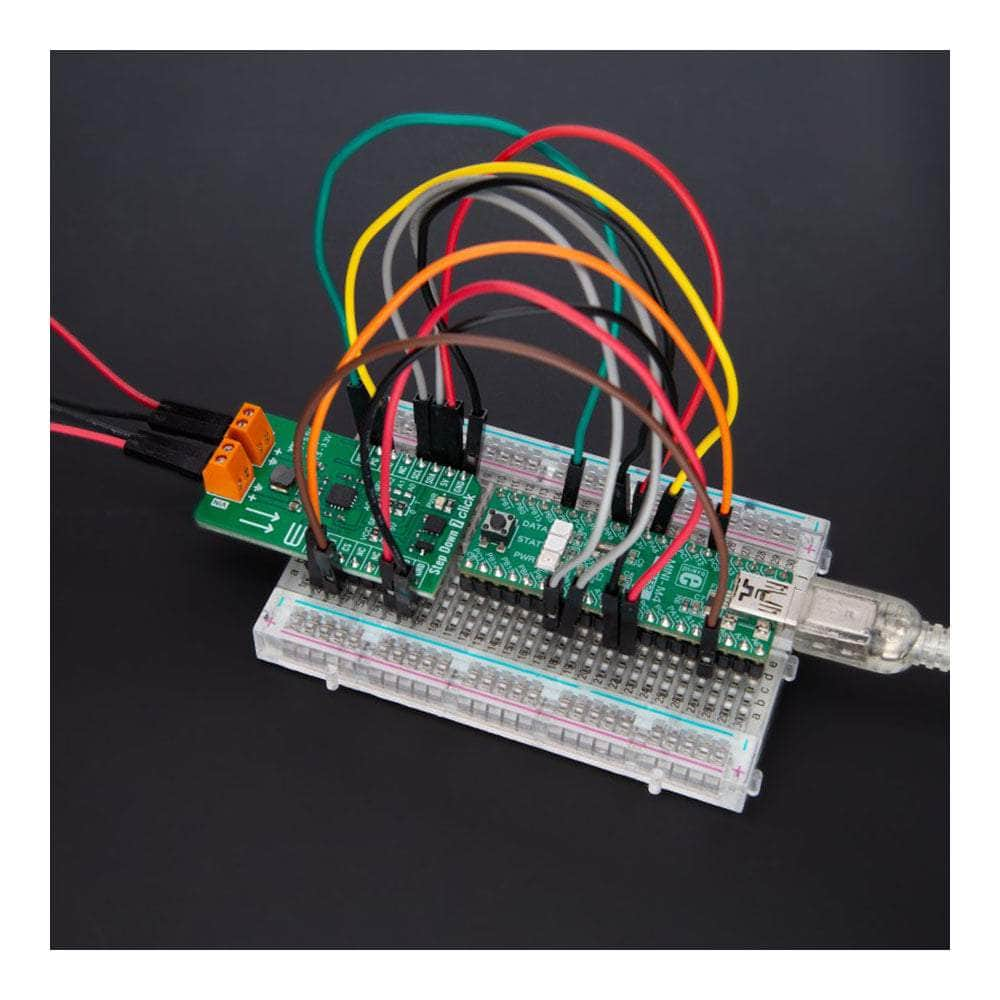 Step Down 7 Click Board
Frequently Asked Questions
Have a Question?
Be the first to ask a question about this.
Ask a Question