RS-485 Interface with Auto-Direction Control
Key Features
Highly flexible, selectable power and logic voltage levels, half-duplex mode, optional 120Ω termination resistor jumper on bus pins, 600W asymmetrical diode array on bus pins, bus I/O protection, low power consumption, glitch-free power-up/power-down for hot plug-in capability, protection features, and more
Based on the THVD1426 - an RS485 transceiver with auto-direction control and ESD protection from Texas Instruments
Can be used for the development of industrial and multi-point applications over long cable runs
mikroBUS: UART Interface
The RS485 8 Click Board™: Enhance Your Communication over RS485 Networks
Introducing the RS485 8 Click Board™, a compact add-on board designed to revolutionize communication over RS485 networks. With its advanced features and reliable performance, this board is your key to seamless connectivity.
Powerful RS485 Transceiver
The RS485 8 Click Board™ features the cutting-edge THVD1426, an RS485 transceiver meticulously crafted by Texas Instruments. Equipped with auto-direction control and ESD protection, this transceiver guarantees superior performance and durability.
Unmatched Bus Protection
Say goodbye to worries about electrical discharge and transient bursts! The THVD1426 offers comprehensive bus protection, shielding your communication from contact discharge, air gap discharge, fast transient burst, and +/-16V bus faults. With its high immunity to IEC Contact Discharge ESD events, this board requires no additional system-level protection components.
Efficient Half-Duplex Mode
Experience seamless data transmission with the RS485 8 Click Board™. Operating in half-duplex mode, this board supports data rates of up to 12Mbps, ensuring fast and reliable communication for your industrial and multi-point applications.
Low Power Consumption
Enjoy extended usage with minimal power consumption. The THVD1426 is renowned for its efficient energy usage, allowing you to optimize your device's performance without draining valuable resources.
Glitch-Free Power-Up/Power-Down Functionality
Never worry about system disruptions during power cycles. The RS485 8 Click Board™ is equipped with glitch-free power-up/power-down functionality, ensuring seamless operation and enabling hassle-free hot plug-in capability.
Simplified Software Development
Unlock the full potential of the RS485 8 Click Board™ with our mikroSDK compliant library. This comprehensive software package offers a wide range of functions that simplify software development, enabling you to focus on creating innovative solutions.
Ready-to-Use Solution
Experience convenience and efficiency with the fully tested RS485 8 Click Board™. This meticulously designed product is ready to be integrated into your system equipped with the mikroBUS™ socket, saving you valuable development time and effort.
View full details
SKU: MIKROE-5752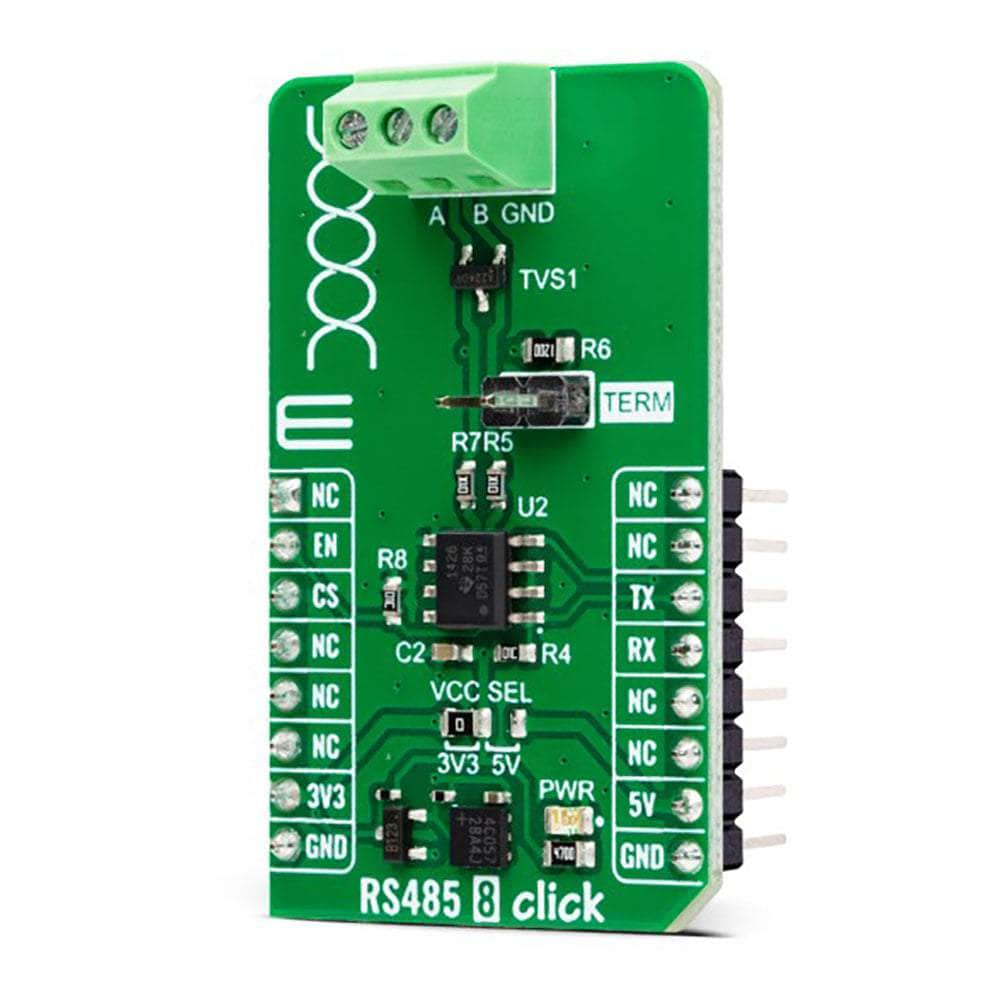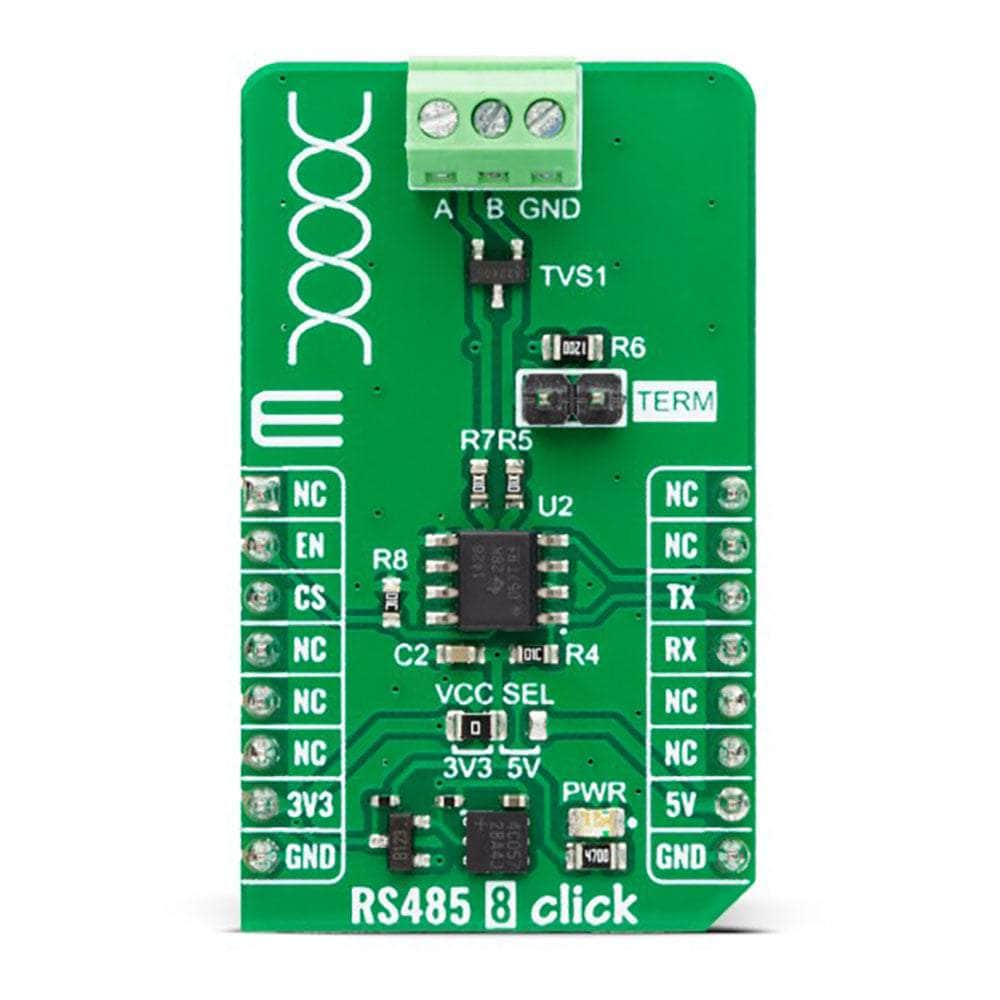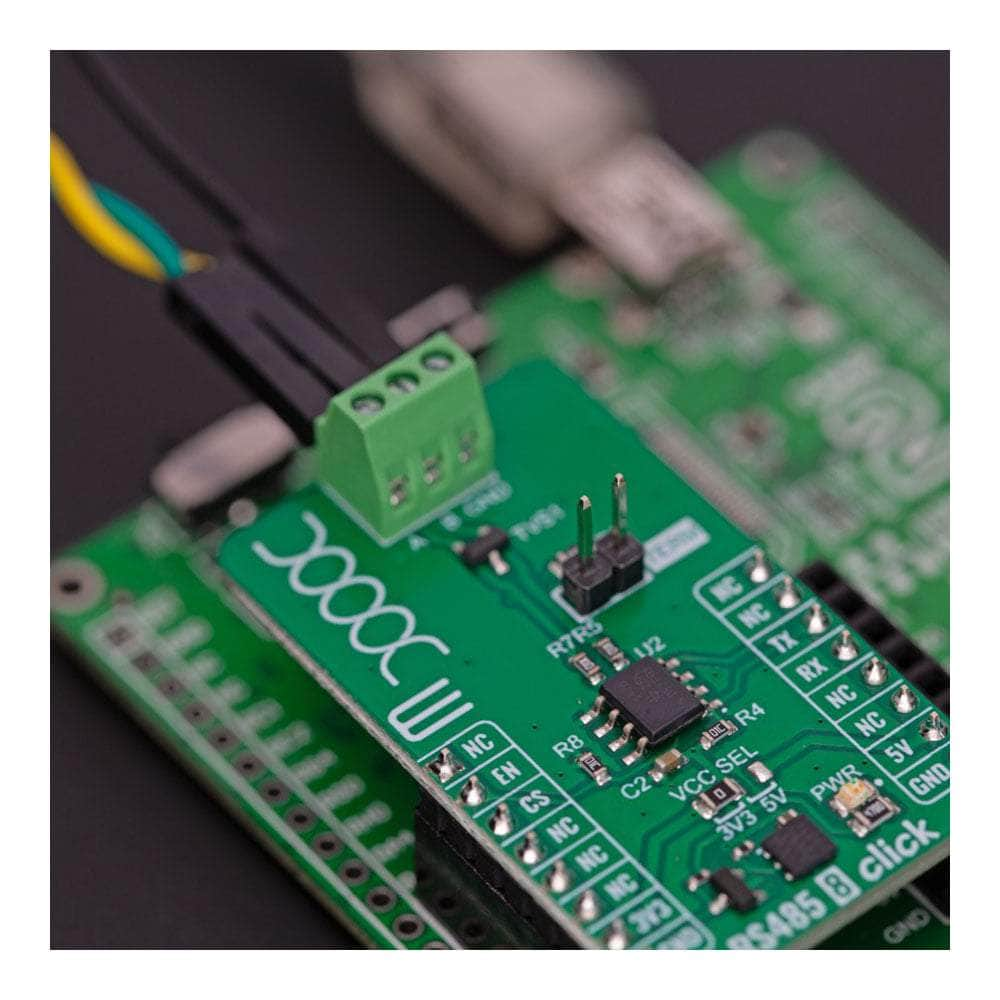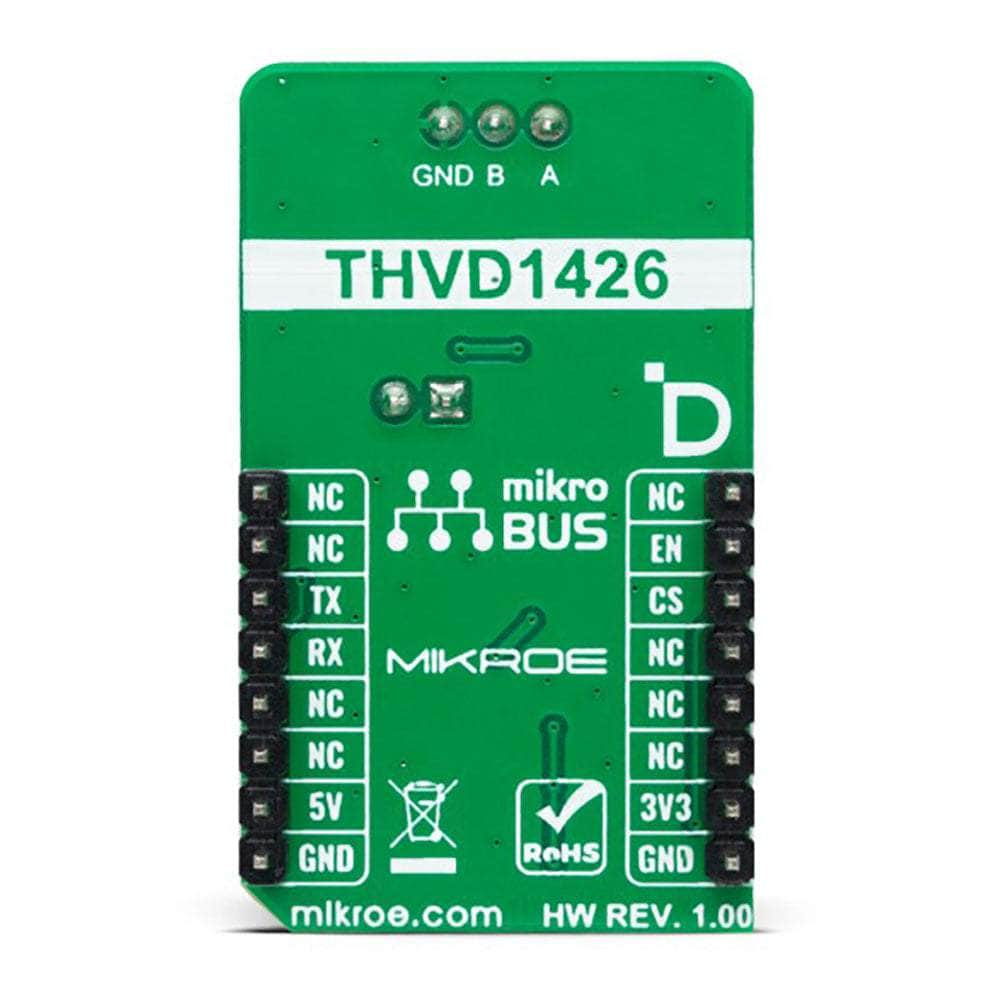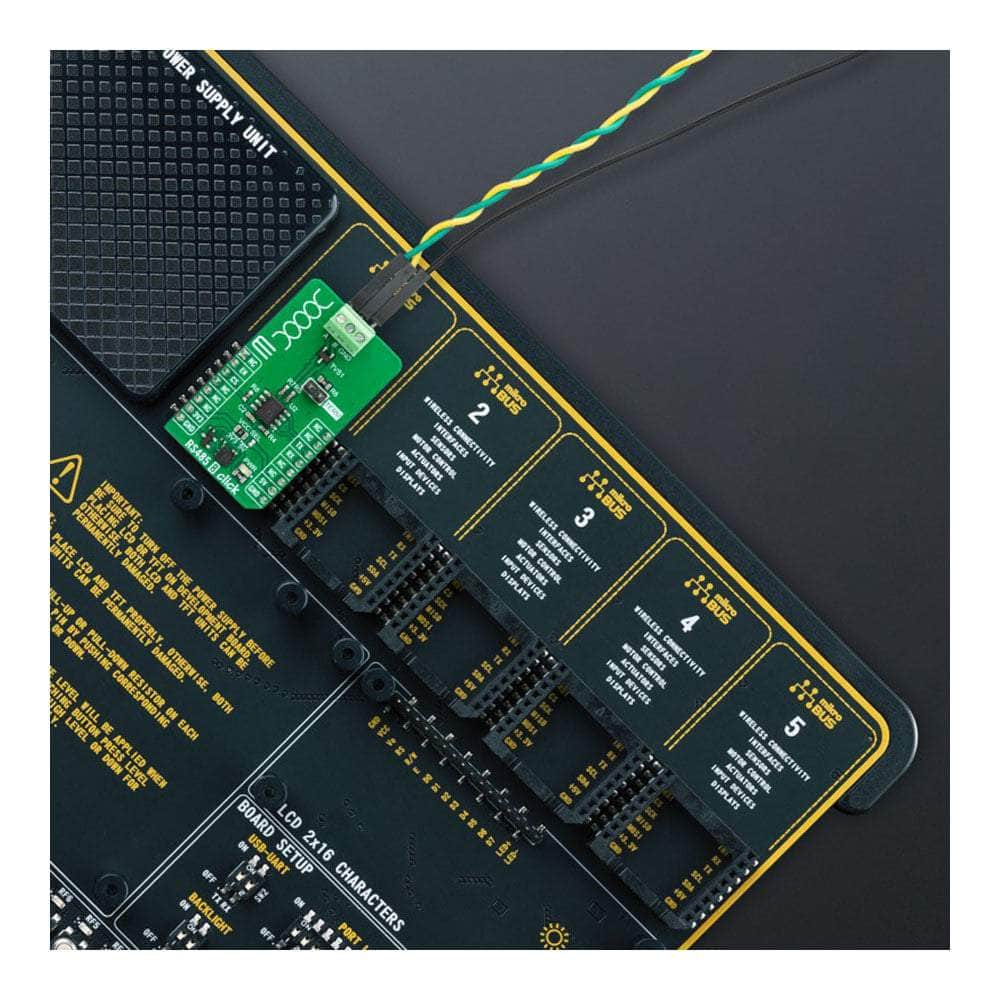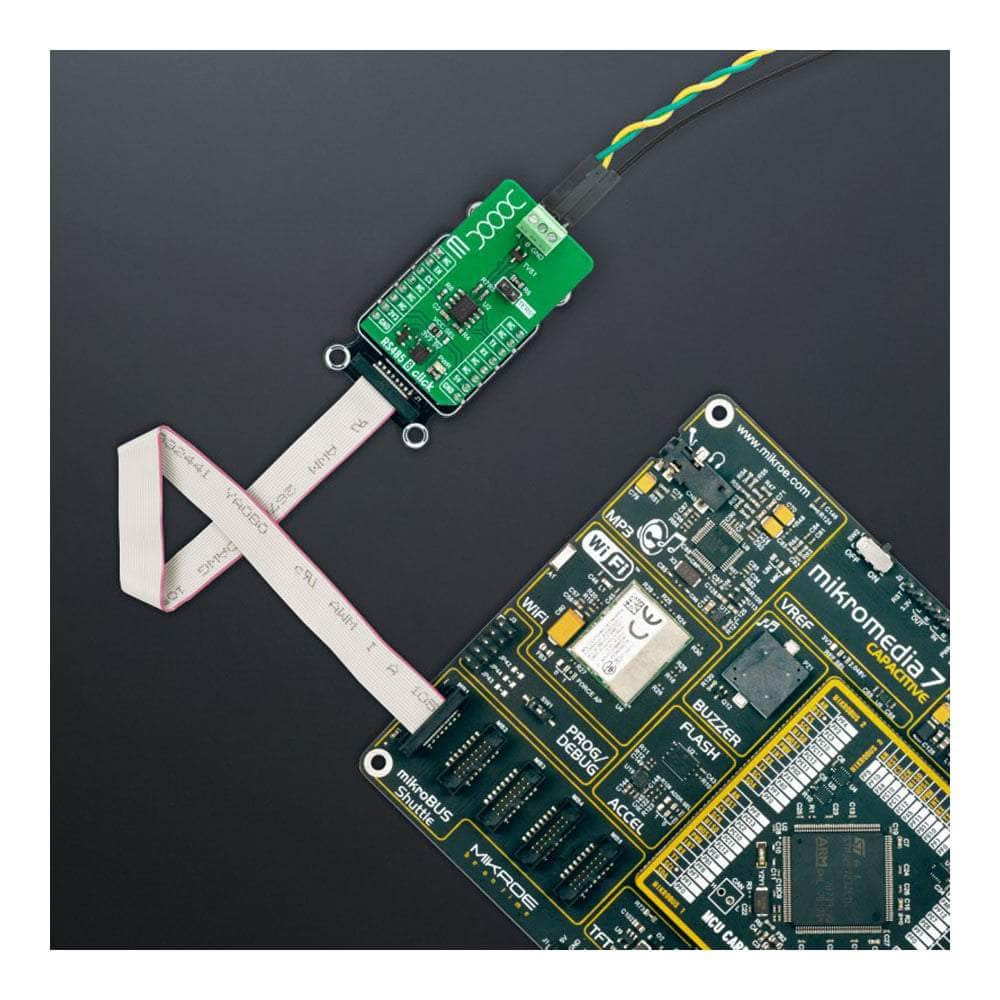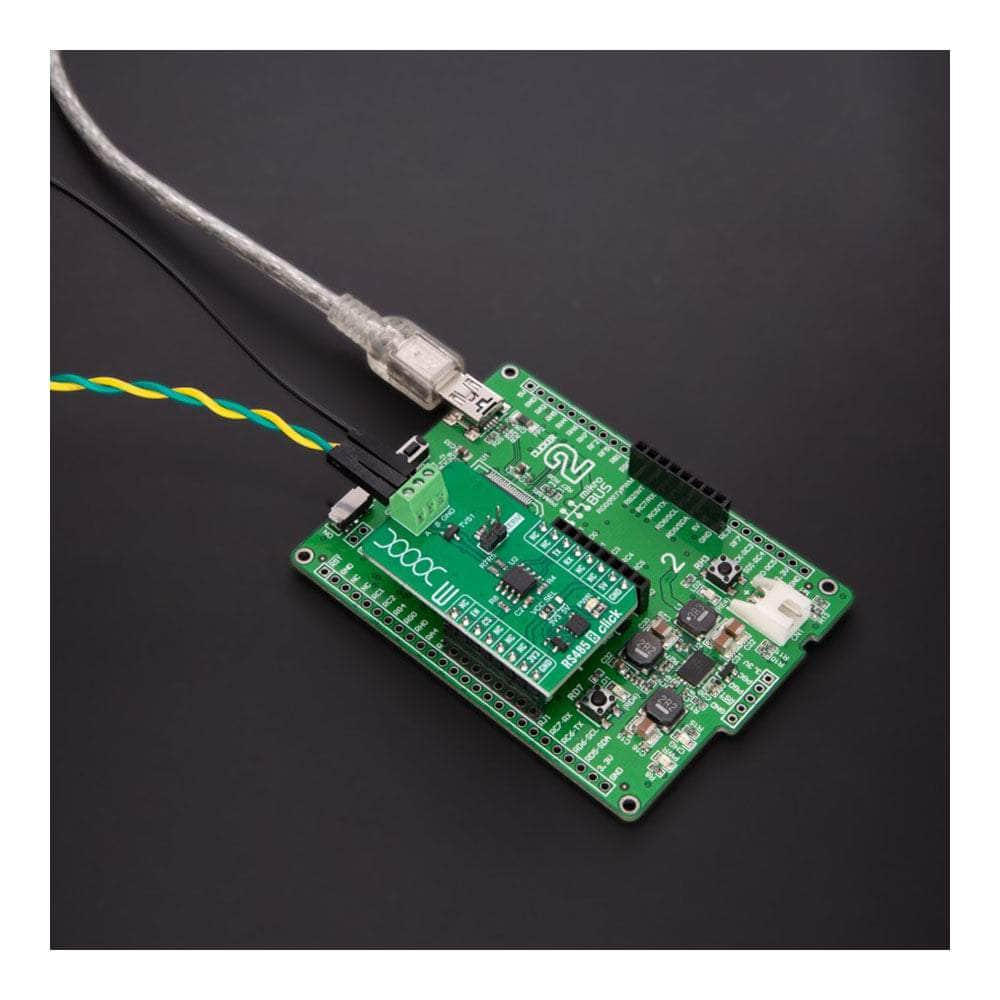 RS485 8 Click Board
Frequently Asked Questions
Have a Question?
Be the first to ask a question about this.
Ask a Question