High-Frequency Step/-Down Converter
Key Features
Highest efficiency, excellent DC output voltage, four independently programmable regulators, two of them with programmable feedback voltage, two with programmable output voltage, fixed switching frequency in pulse skip mode, power-on-reset output, and more
Based on the LTS3562 - quad synchronous step-down DC-DC regulator from Analog Devices
Can be used for the development of DSPs power supplies, portable devices, dynamic voltage scaling, and more
mikroBUS: I2C Interface
The Smart Buck 4 Click Board™ is the ultimate compact add-on board designed to enhance your electronic projects. With its high-frequency synchronous step-down DC-DC converter, this board takes power management to a whole new level.
Efficient Power Conversion
Featuring the state-of-the-art LTS3562 quad synchronous step-down DC-DC regulator from Analog Devices, the Smart Buck 4 Click Board™ delivers unmatched performance. It accepts input voltages ranging from 2.85V up to 5.5V, making it incredibly versatile.
With the Smart Buck 4 Click Board™, you can scale voltage outputs precisely to your requirements. It offers a voltage range from 425mV up to 3.755V, adjustable in convenient 25mV steps. Plus, it can handle output currents of up to 600mA, ensuring stable and reliable power delivery.
Advanced Features
This remarkable Click board™ operates at a typical switching frequency of 2.5MHz, enabling swift and efficient power conversion. It is the ideal solution for various applications, including DSPs power supplies, portable devices, dynamic voltage scaling, and much more.
Simplified Software Development
The Smart Buck 4 Click Board™ is supported by a mikroSDK compliant library, providing you with a hassle-free software development experience. Take advantage of the pre-built functions and streamline your project's implementation.
Ready to Use
When you choose the Smart Buck 4 Click Board™, you're selecting a reliable and fully tested product. It comes ready to be integrated into your system equipped with the mikroBUS™ socket. Say goodbye to complex setups and hello to seamless integration!
View full details
SKU: MIKROE-5750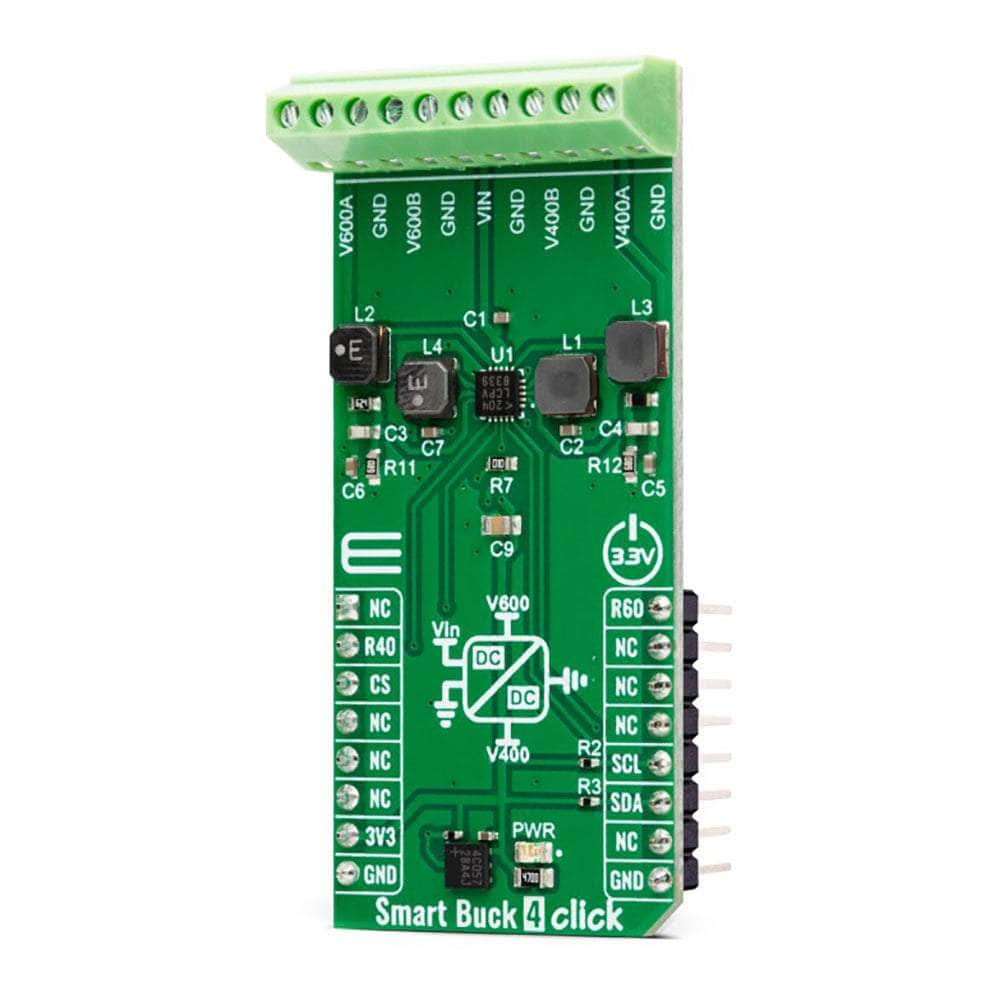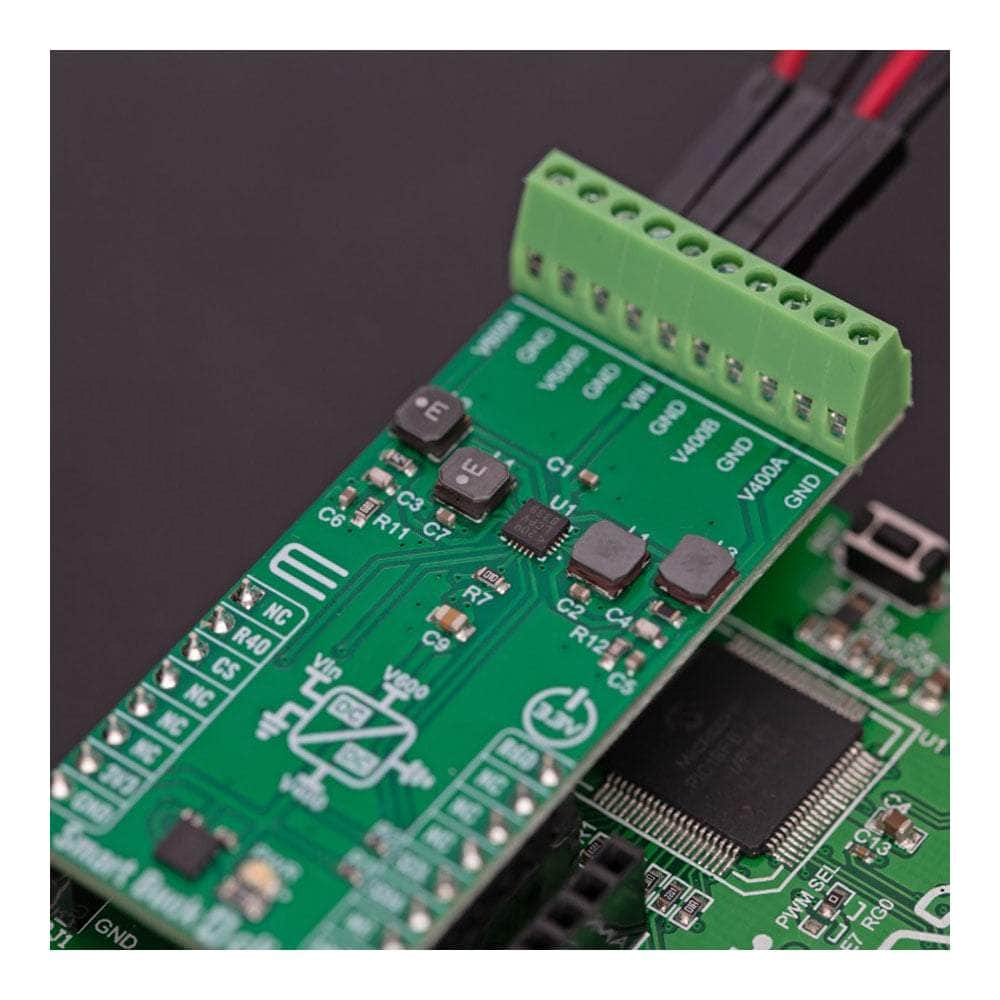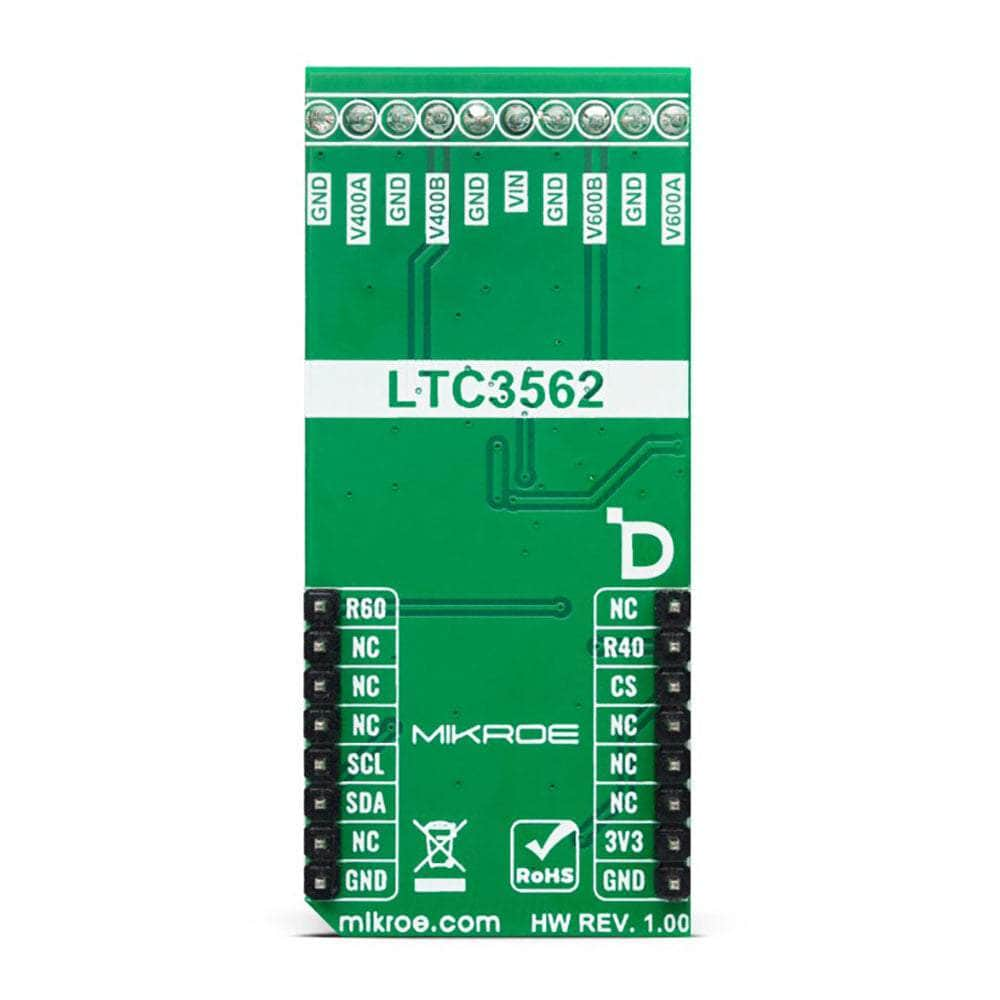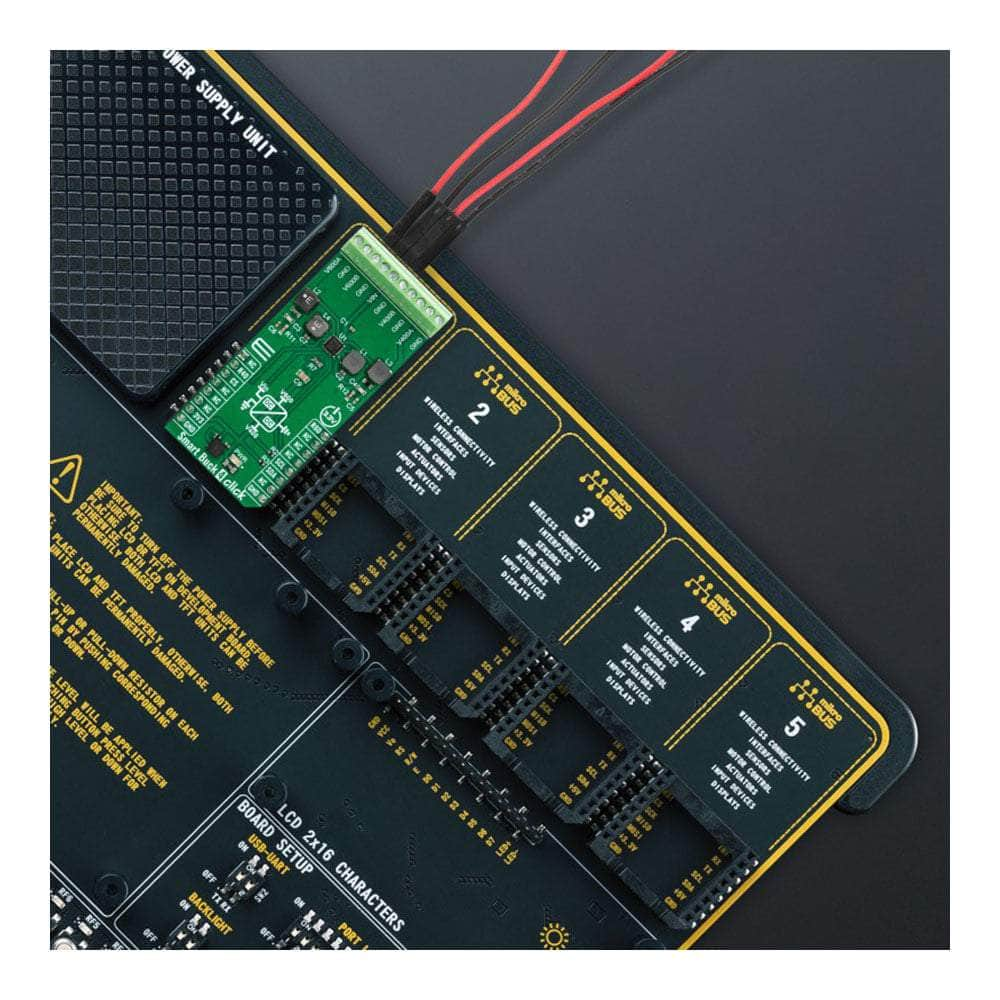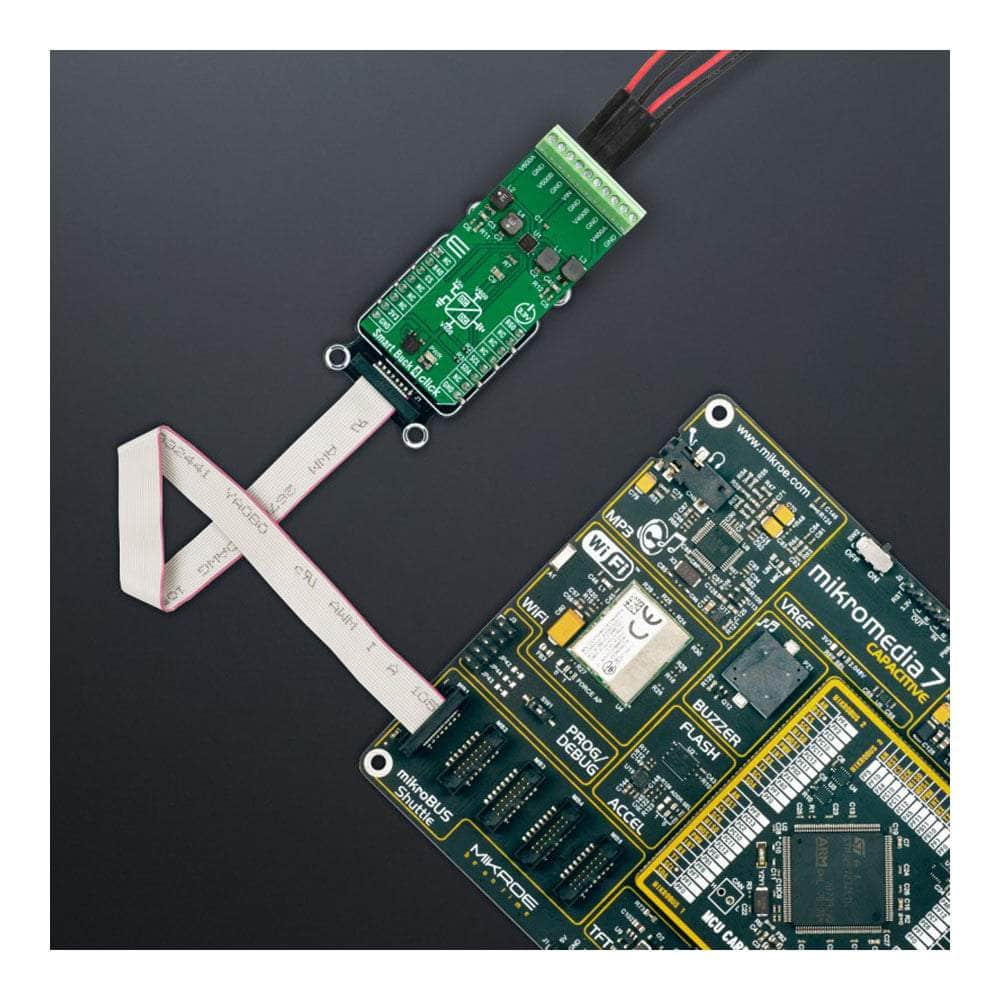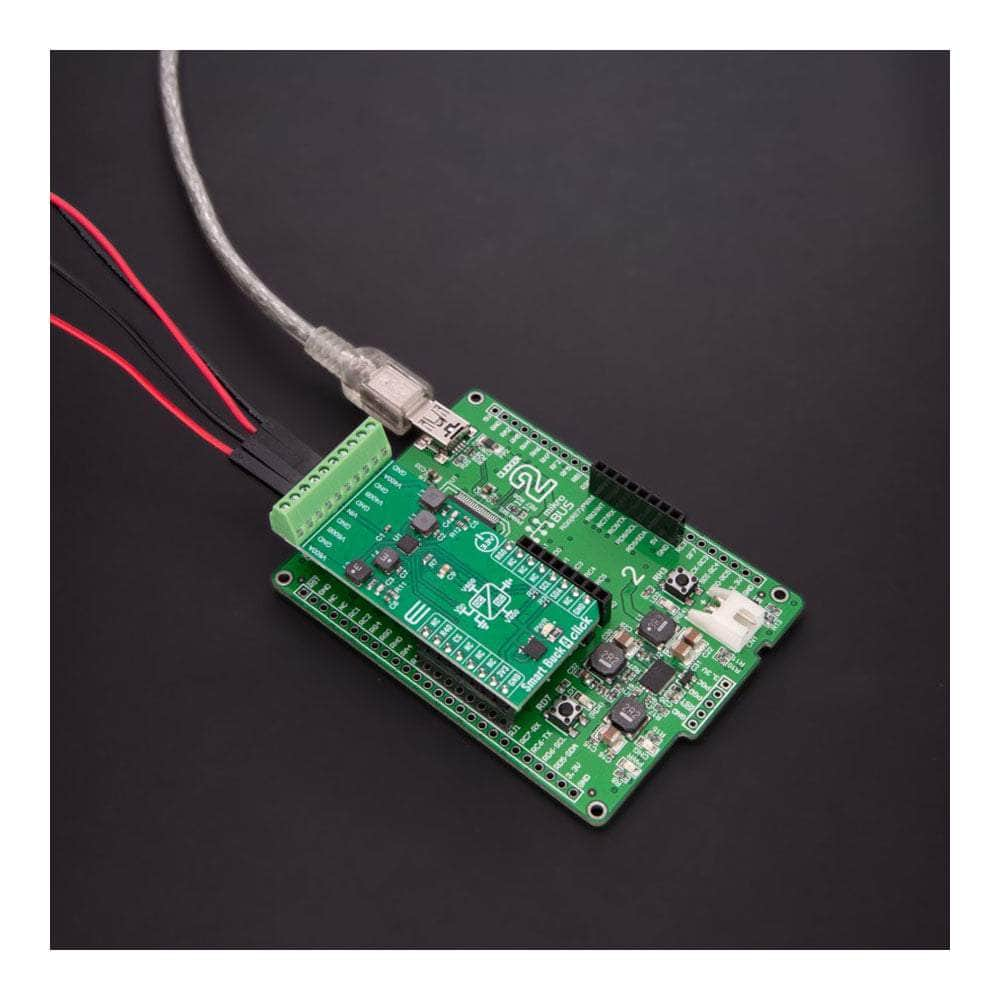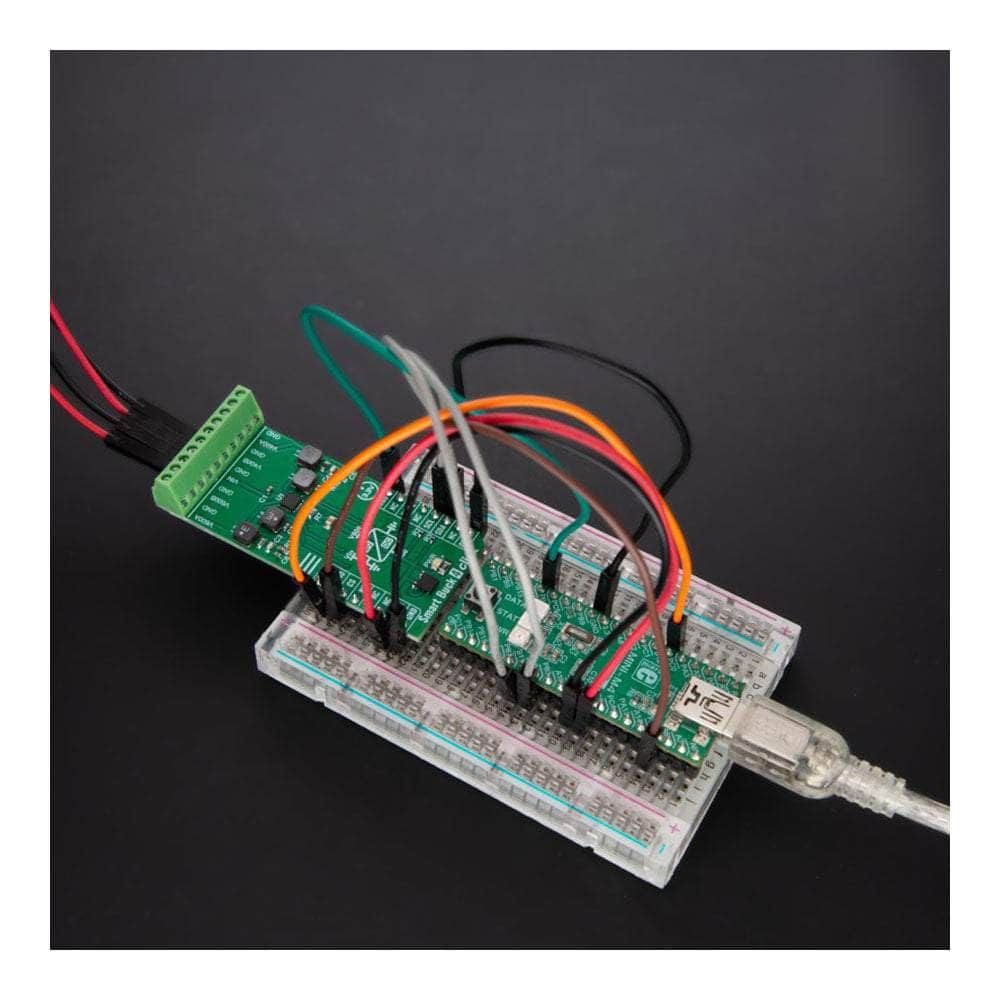 Smart Buck 4 Click Board
Frequently Asked Questions
Have a Question?
Be the first to ask a question about this.
Ask a Question