TTL to RS-232 / RS-422 / RS-486 Transceiver
Key Features
Dual protocol serial ports RS232 or RS485/RS422, RS485/RS422 signaling rate up to 20Mbps, RS232 up to 1Mbps, up to 256 nodes, slew limiting to 250Kbps, high swing driver outputs, half/full duplex, loopback mode, internal termination resistor, robust ESD protection, and more
Based on the XR34350 - RS-232/RS-422/RS-485 serial transceiver with internal termination and wide output swing from MaxLinear
Can be used for the development of low-power serial communications, portable serial devices, point-of-sale equipment, HVAC systems, building automation, and more
mikroBUS: I2C and UART Interfaces
The RS Transceiver Click Board™: Enhance Your Serial Communication
The RS Transceiver Click Board™ is a compact add-on board designed to revolutionize your serial communication experience. With its seamless interface between the TTL level UART and RS-232/RS-422/RS-485 communication buses, this board offers unmatched versatility and performance.
Powerful Features
At the heart of this Click board™ lies the XR34350, an advanced RS-232/RS-422/RS-485 serial transceiver crafted by MaxLinear. Its internal termination and wide output swing capabilities ensure robust and reliable data transmission across various protocols.
Equipped with integrated cable termination and four configuration modes, this board allows you to effortlessly switch between RS-232, RS-422, and RS-485 protocols over a single cable using the DE-9 connector. Say goodbye to the hassle of multiple cables and embrace simplicity.
Worried about protecting your valuable equipment? The RS Transceiver Click Board™ has you covered. With robust ESD protection and HBM up to ±15kV on all transmitter outputs and receiver inputs, you can enjoy peace of mind knowing your devices are safe.
Endless Possibilities
Whether you're developing low-power serial communications, portable serial devices, point-of-sale equipment, HVAC systems, building automation, or any other application that requires reliable serial communication, the RS Transceiver Click Board™ is your go-to solution.
mikroSDK-Compliant Library
To further streamline your development process, this Click board™ is fully supported by a mikroSDK-compliant library. This comprehensive library includes functions that simplify software development, allowing you to focus on creating exceptional solutions.
Ready to Get Started?
With the RS Transceiver Click Board™, you can unlock the true potential of your serial communication projects. Experience unparalleled performance, flexibility, and ease of use. Get your hands on this fully tested Click board™ today and take your system to new heights.
**Note**: This Click board™ is designed to be used with systems equipped with the mikroBUS™ socket.
View full details
SKU: MIKROE-5746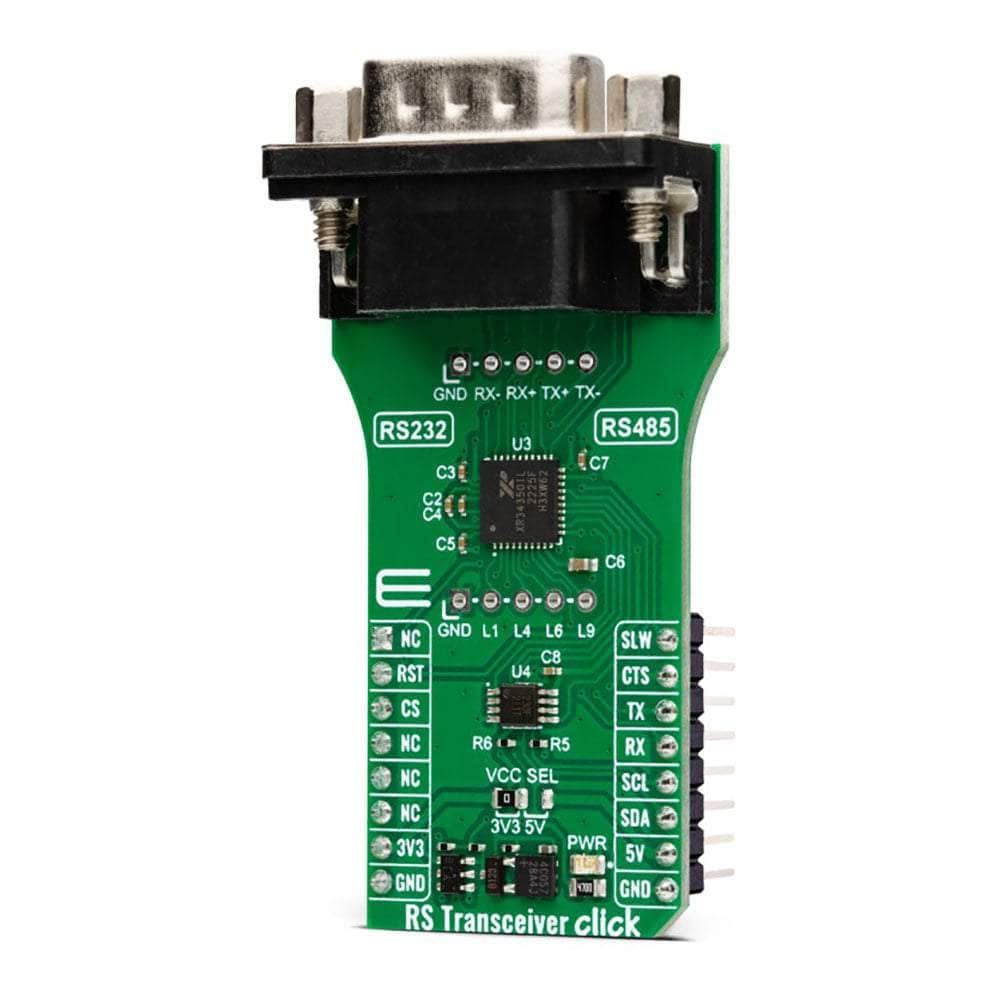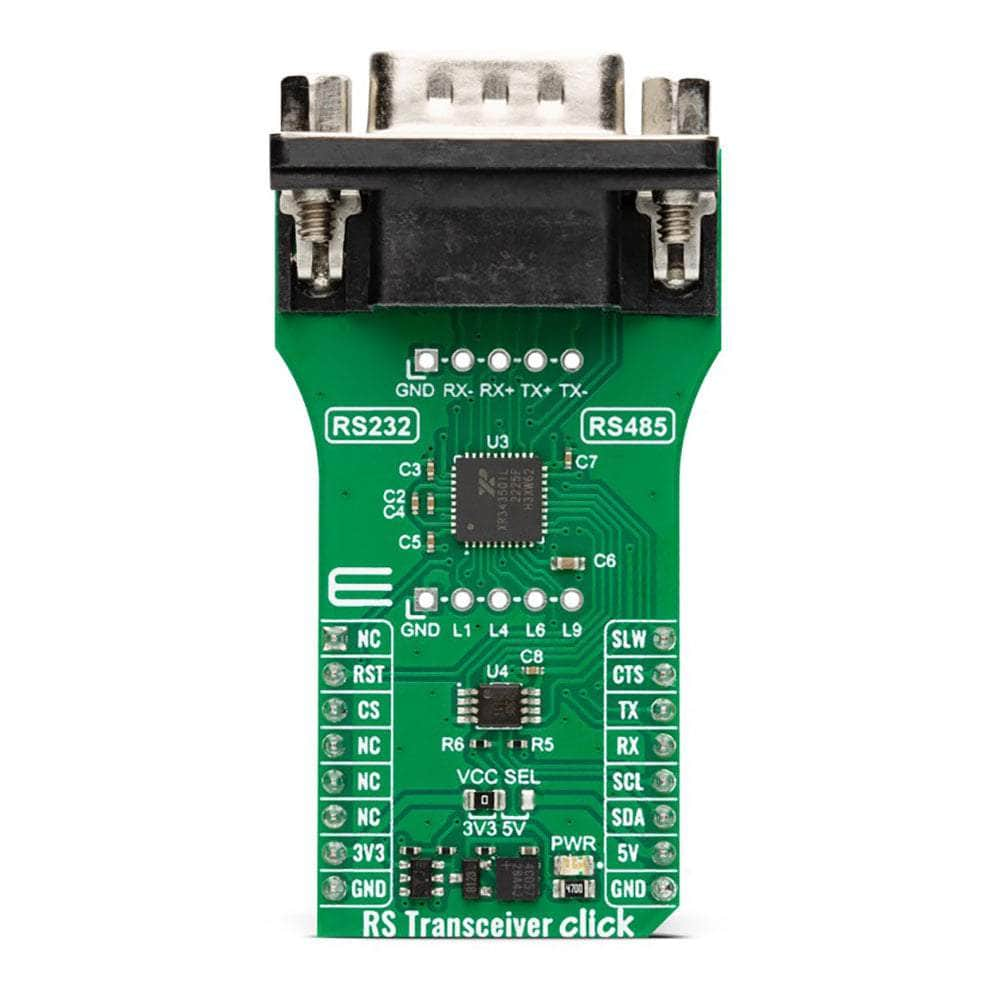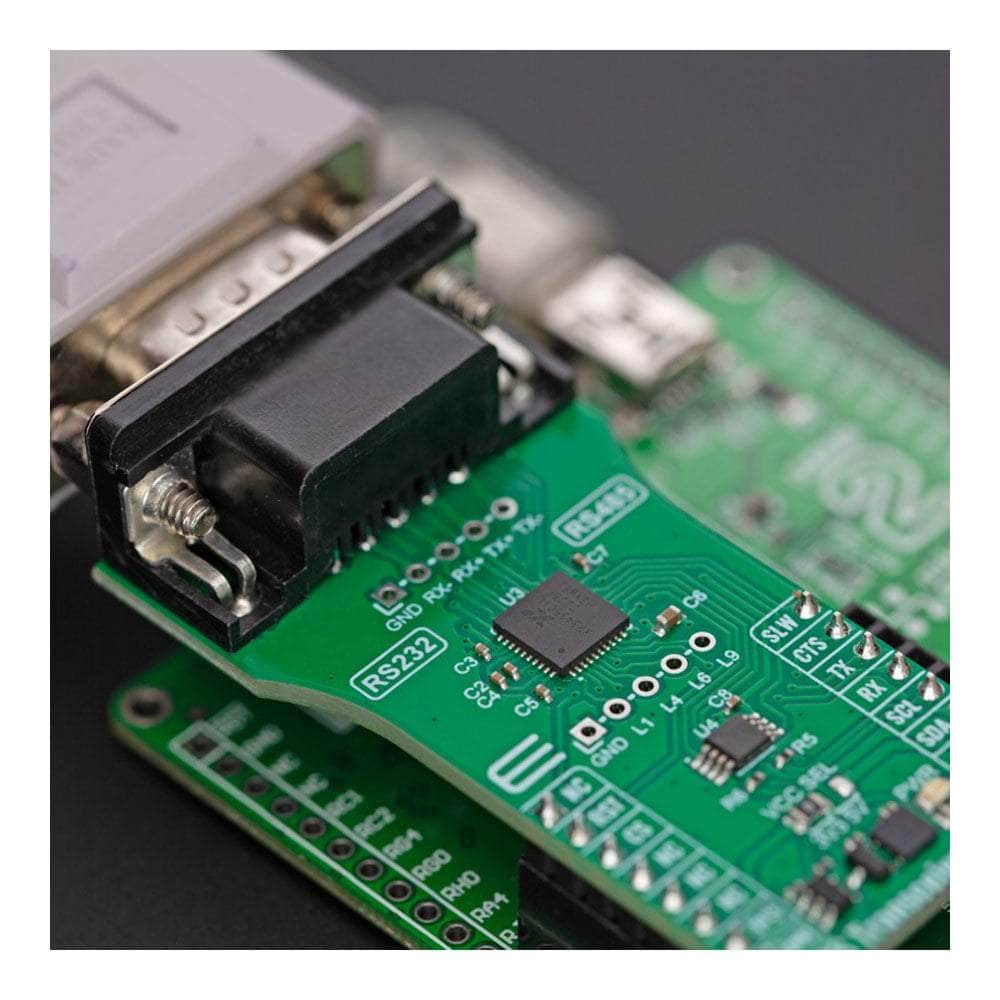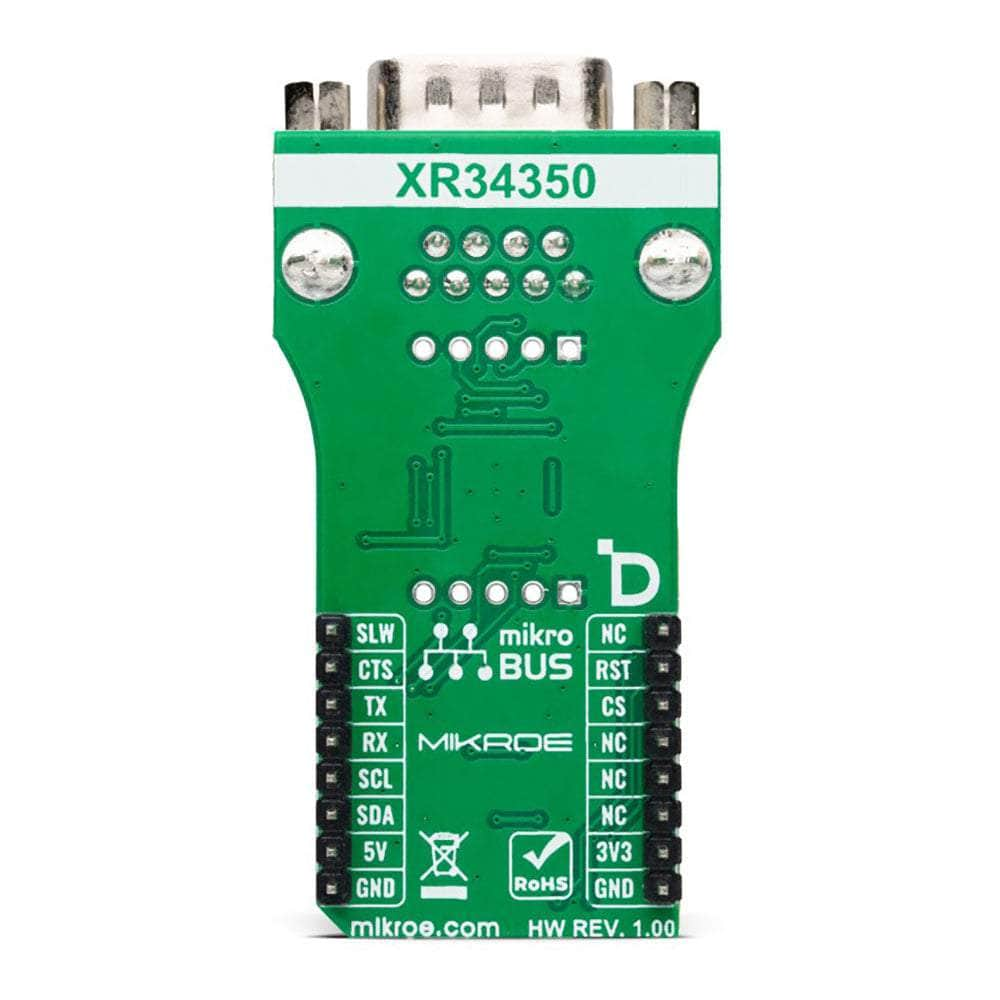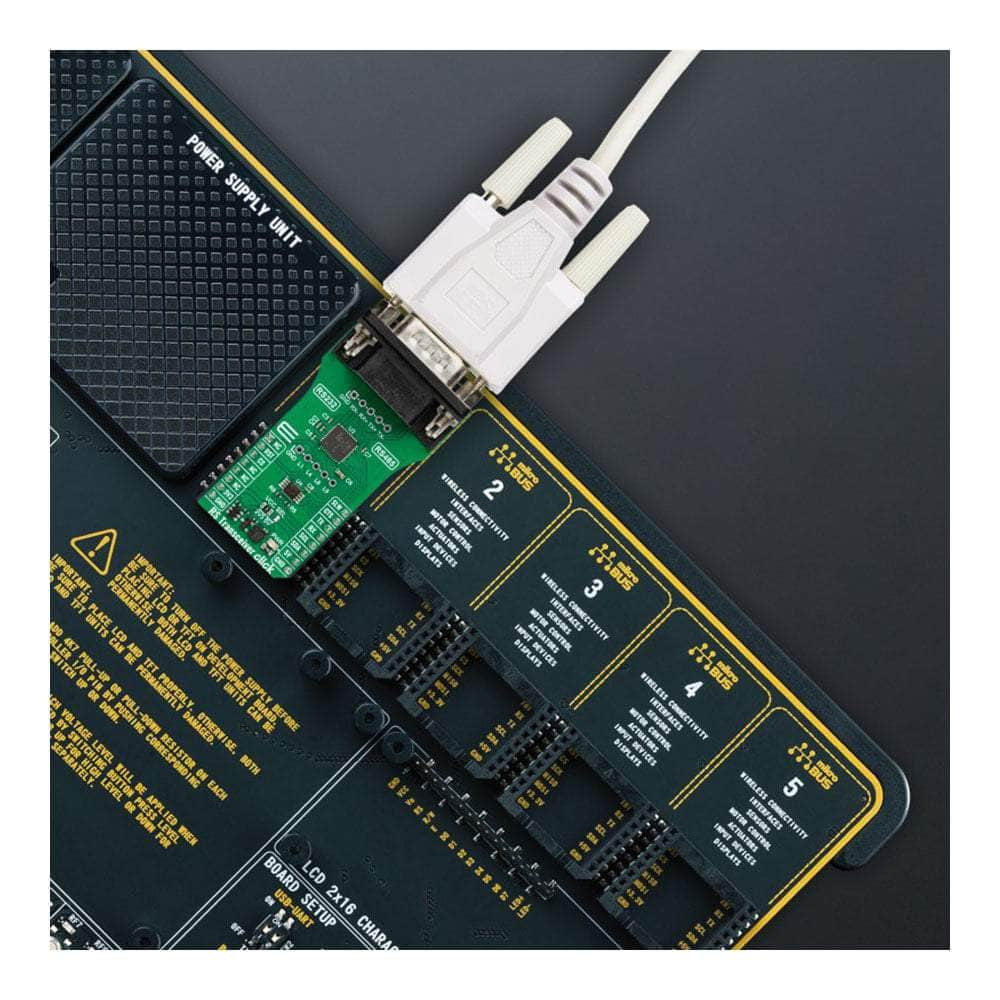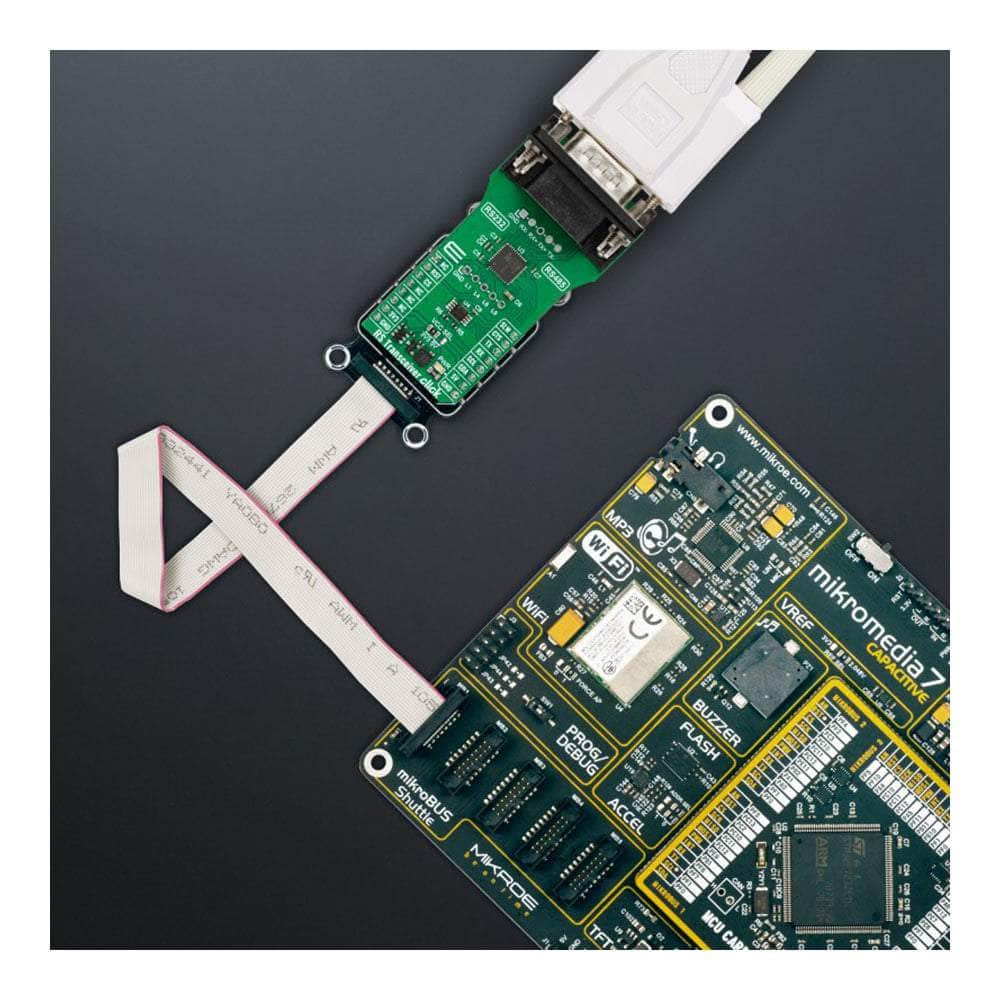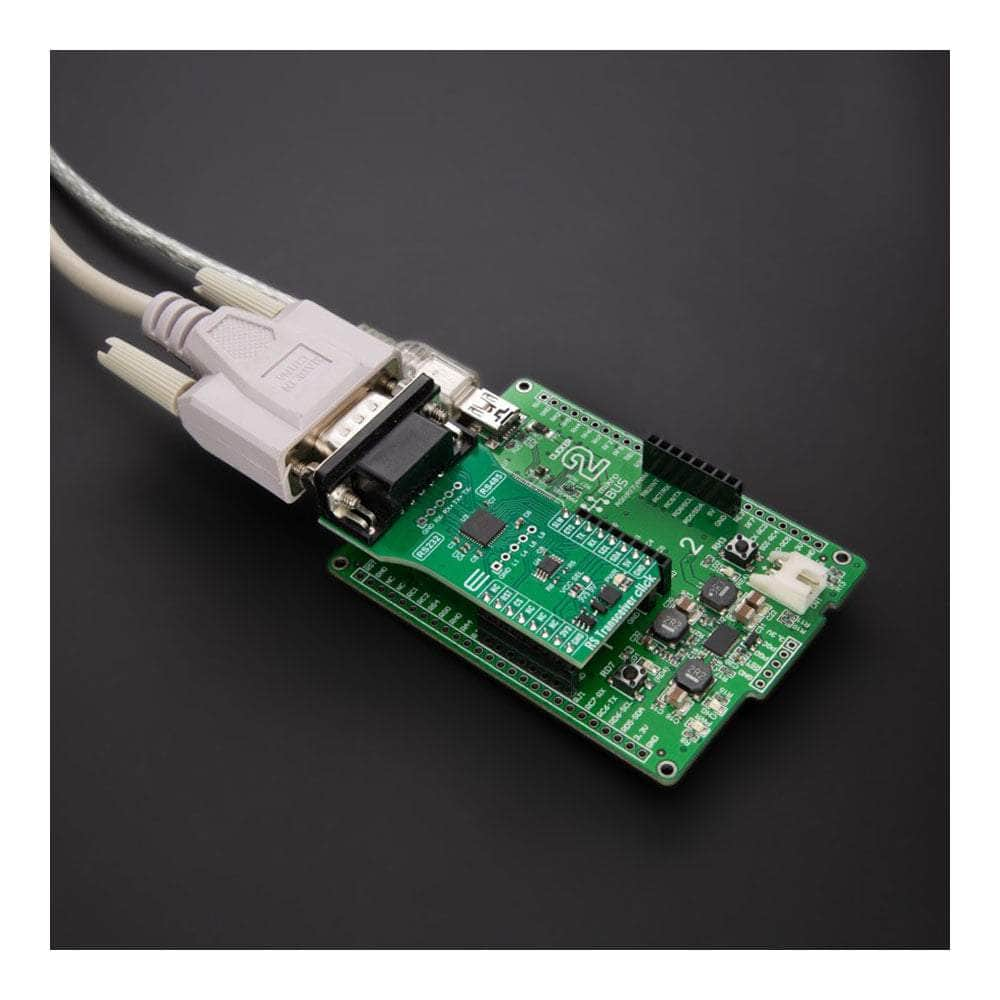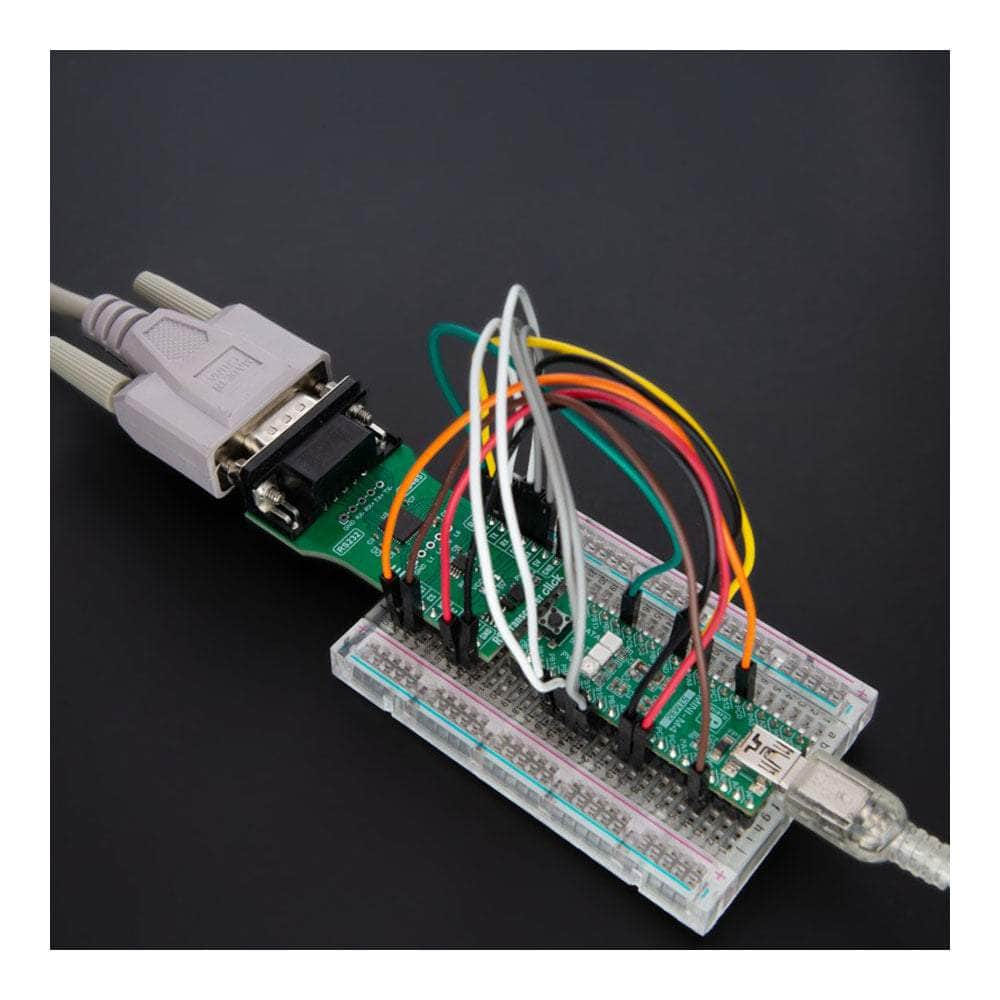 RS Transceiver Click Board
Frequently Asked Questions
Have a Question?
Be the first to ask a question about this.
Ask a Question