Hand Gesture Recognition Board
Key Features
Flexible gesture-sensing solution, low power consumption, supports swiping, waving, and proximity, detects a gesture under direct sunlight, and even when exposed to bright ambient light, and more
Based on the ADPD1080, - a photometric front end from Analog Devices ADPD2140 - an infrared light angle sensor from Analog Devices SFH4249 - a high-power infrared emitter from ams OSRAM
Can be used for the development of various gesture-sensing applications, from hand swipe gestures (left, right, up, down, wave), air click, and flicks to multizone proximity detection
mikroBUS: I2C Interface
The IR Gesture 3 Click Board™: Unlock the Power of Gesture Recognition
Introducing the IR Gesture 3 Click Board™, a compact add-on board that revolutionizes contactless gesture recognition. With its advanced features and cutting-edge technology, this board is your gateway to seamless gesture control.
Discover the Features:
The IR Gesture 3 Click Board™ is powered by the state-of-the-art ADPD1080 photometric front-end from Analog Devices. This exceptional technology enables precise gesture recognition in two dimensions, opening up a world of possibilities.
Unmatched Performance:
Equipped with a built-in optical filter and a sharp visible light cutoff, the IR Gesture 3 Click Board™ delivers unparalleled performance. Say goodbye to external lenses and welcome a sensor that preserves the dynamic range, even in challenging lighting conditions like direct sunlight or indoor environments.
Effortless Integration:
Forget about precise alignment woes. The sensor within the IR Gesture 3 Click Board™ maintains a linear response within the ±35° angular field of view. This means you can develop applications without the need for meticulous positioning, making the integration process a breeze.
Endless Possibilities:
The IR Gesture 3 Click Board™ is your ultimate solution for a wide range of gesture sensing applications. From simple hand swipe gestures like left, right, up, down, and waving, to more advanced techniques like air clicks and flicks, this board empowers you to explore the full potential of gesture control.
Experience Simplicity with mikroSDK:
With the IR Gesture 3 Click Board™, you don't have to worry about complex software development. It is fully supported by a mikroSDK-compliant library, which provides a collection of functions that simplify the programming process. Unlock the true power of gesture recognition without the hassle.
Ready to Go:
When you choose the IR Gesture 3 Click Board™, you're choosing convenience. Our product comes fully tested, ensuring its reliability and compatibility. It's ready to be seamlessly integrated into any system equipped with the mikroBUS™ socket, allowing you to get started right away.
View full details
SKU: MIKROE-5742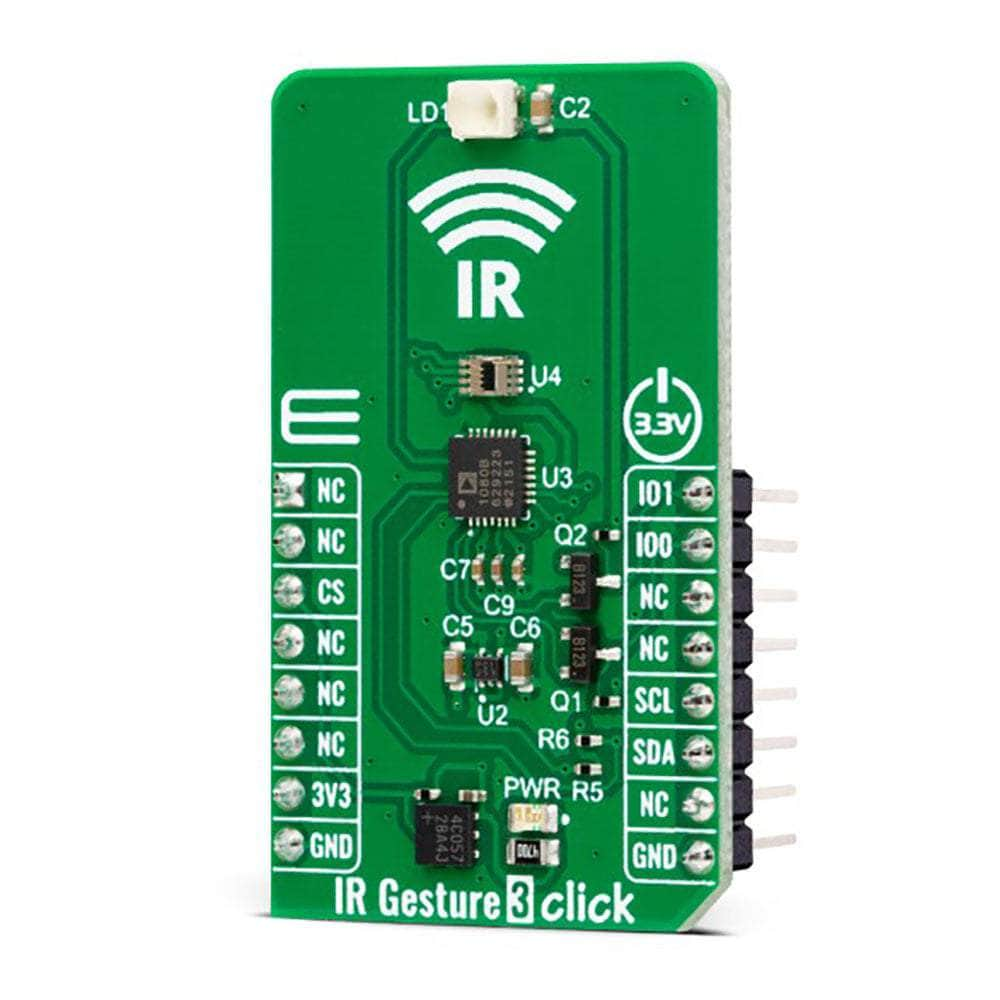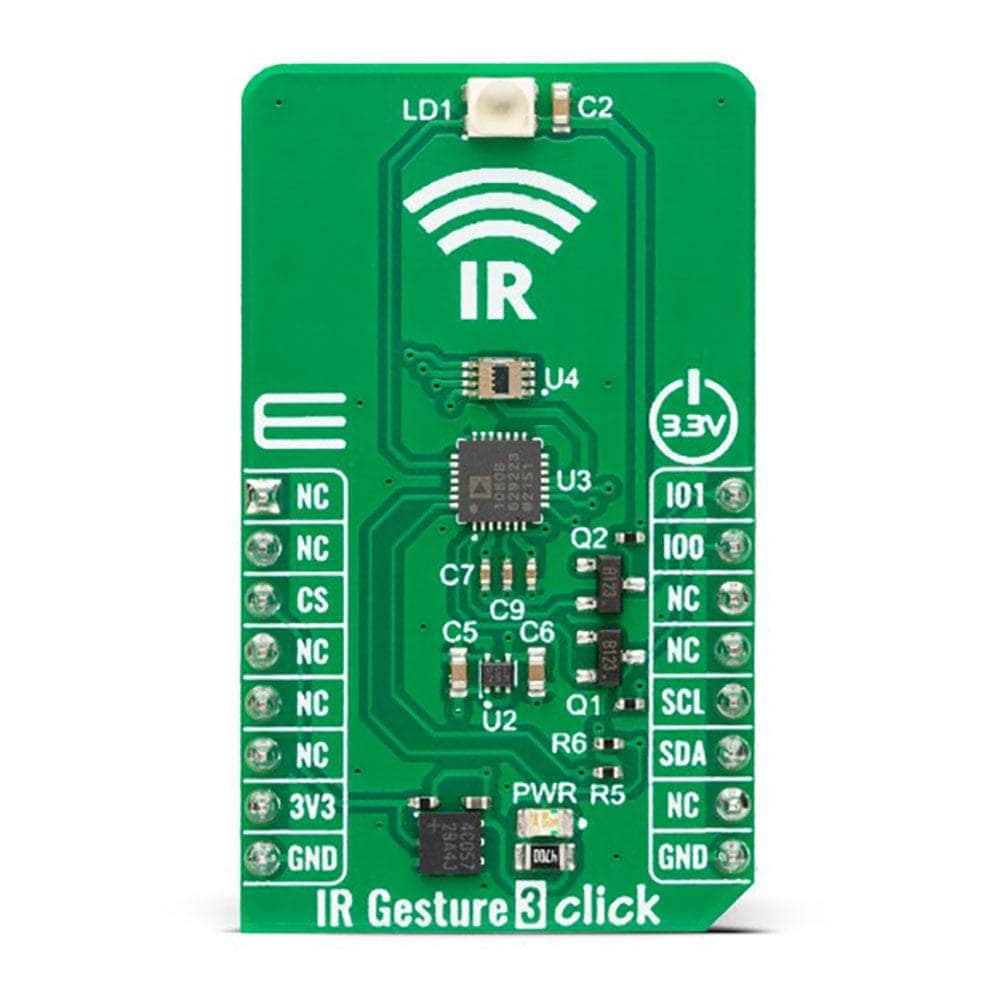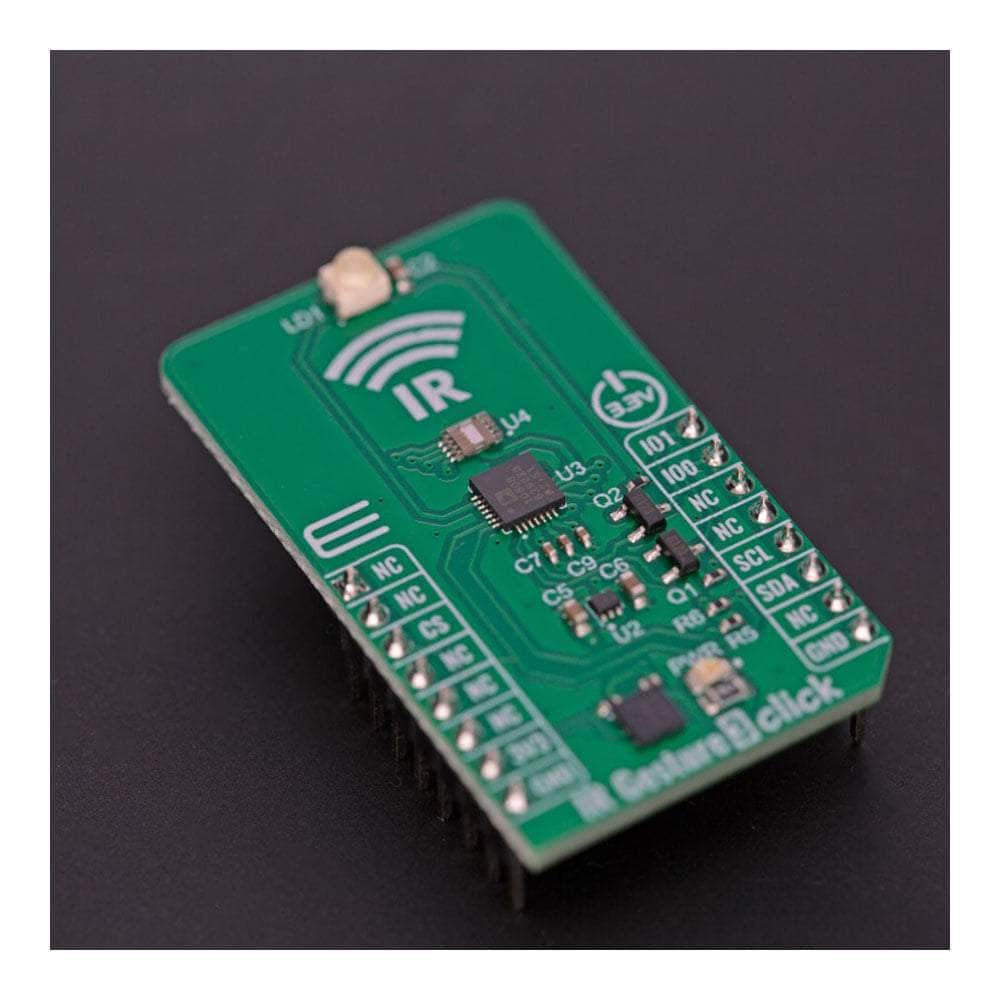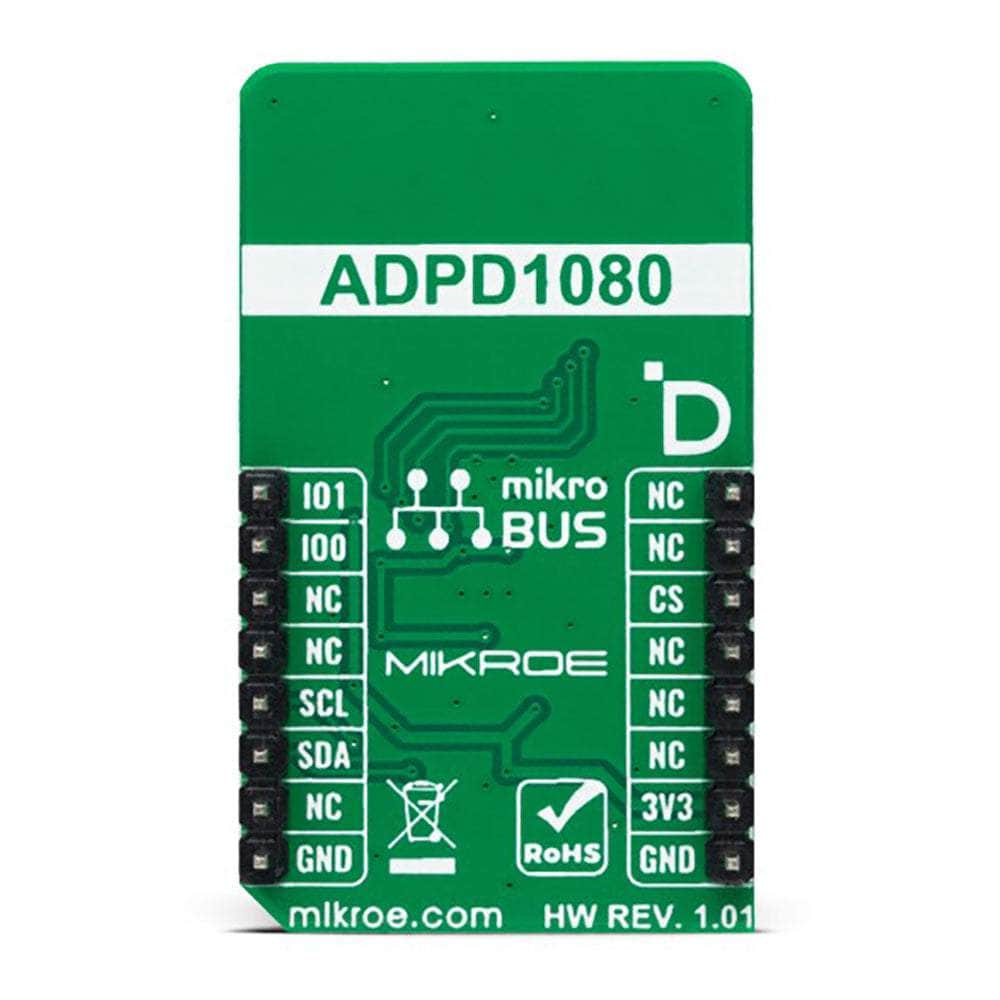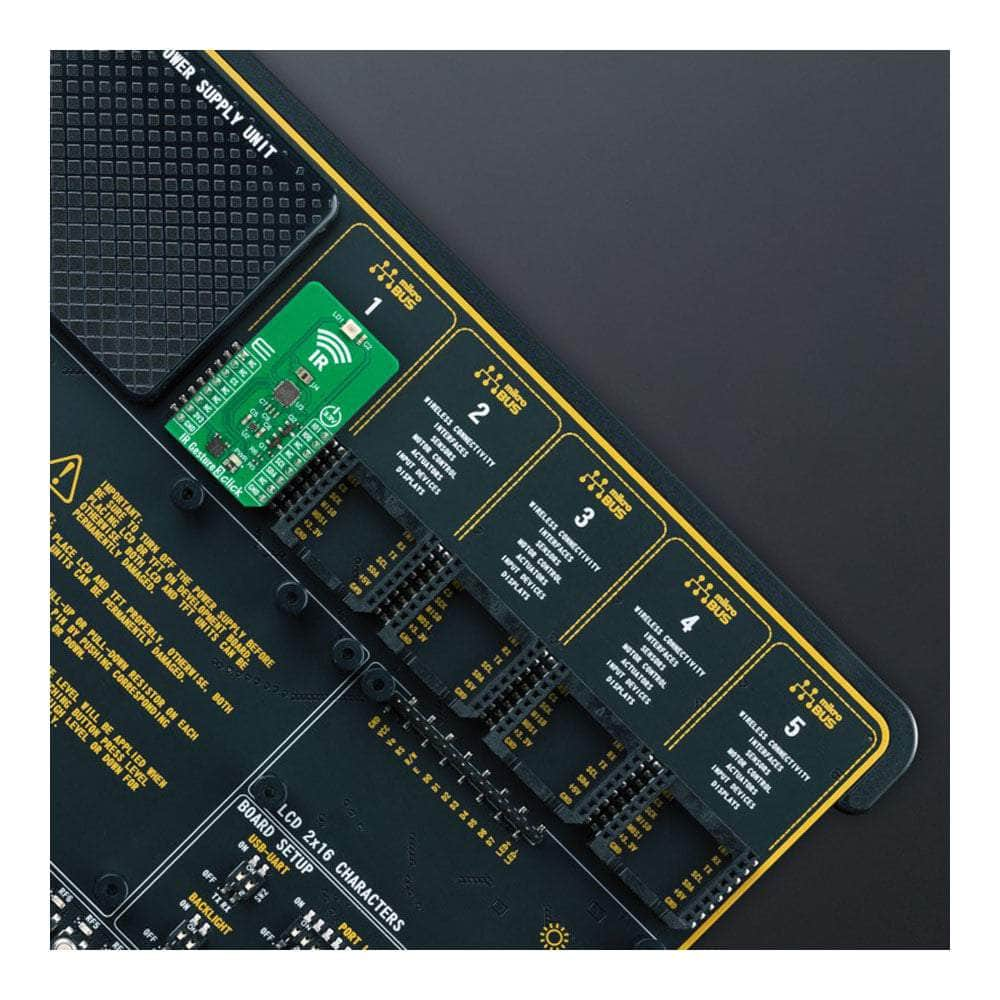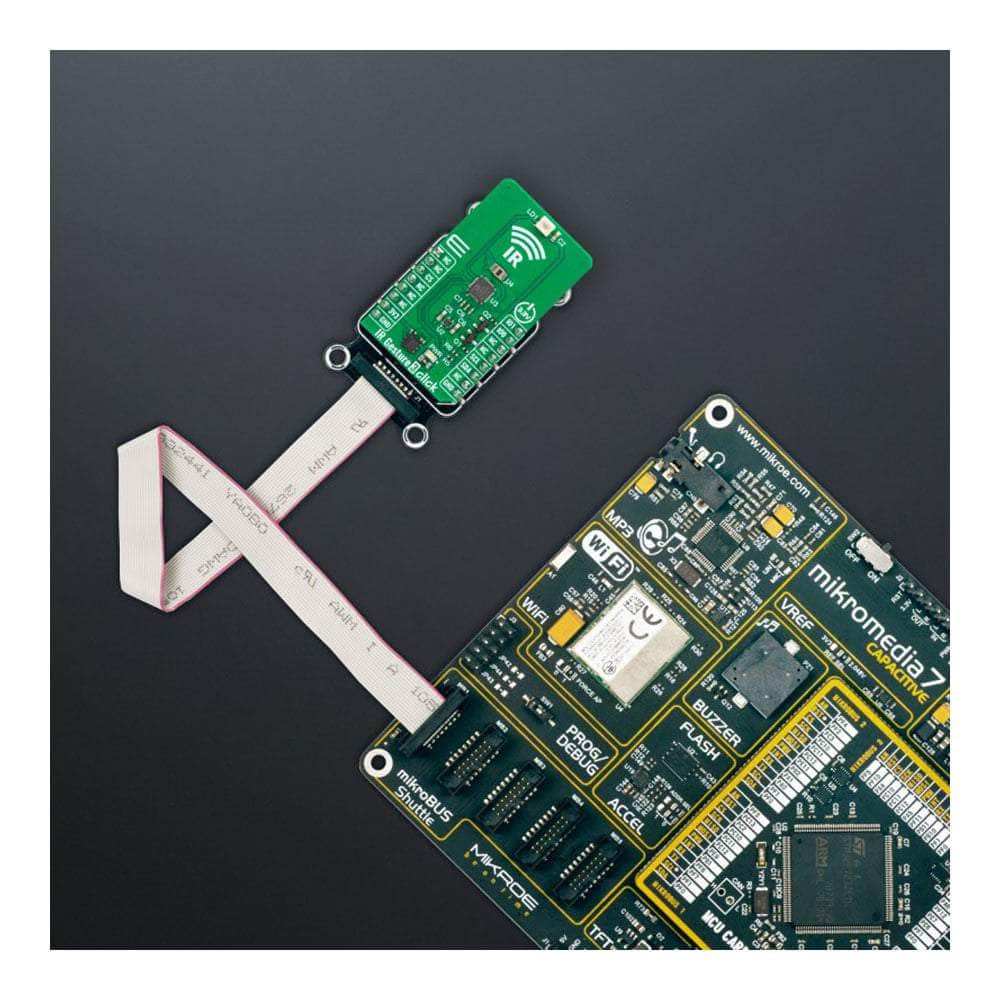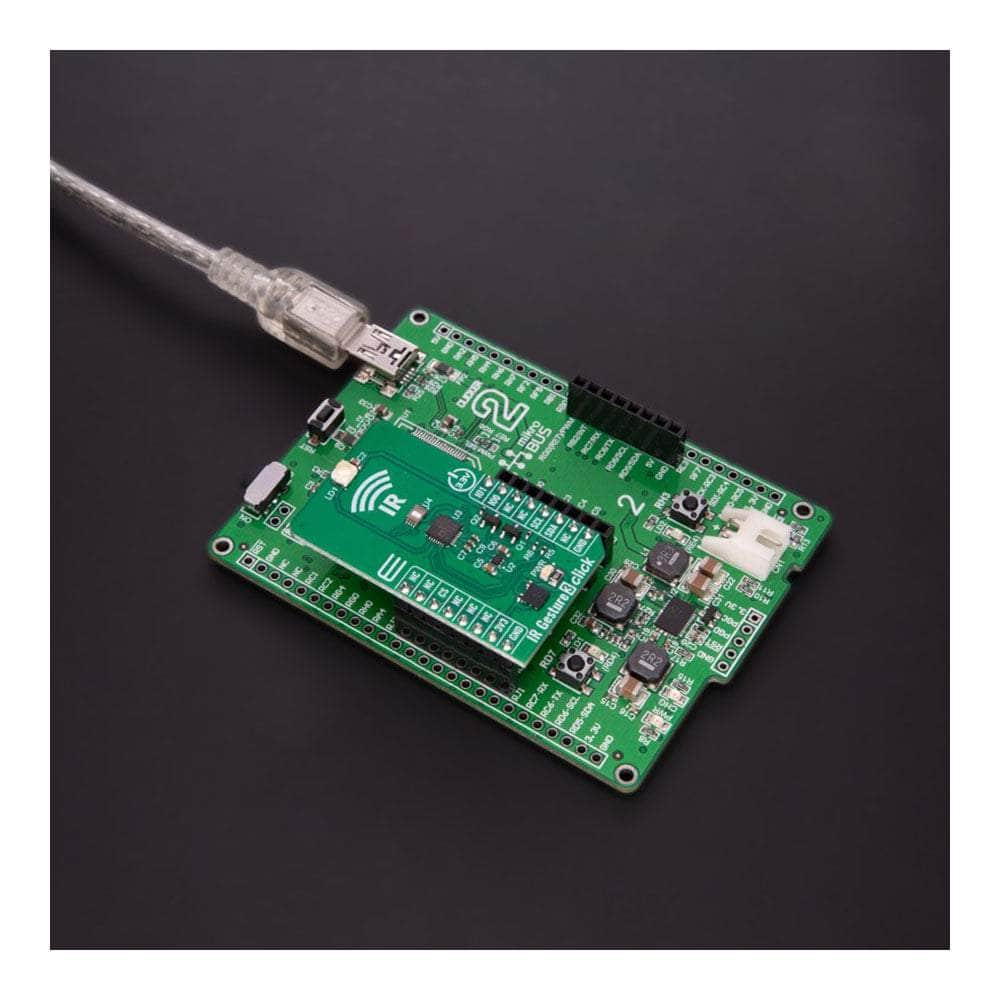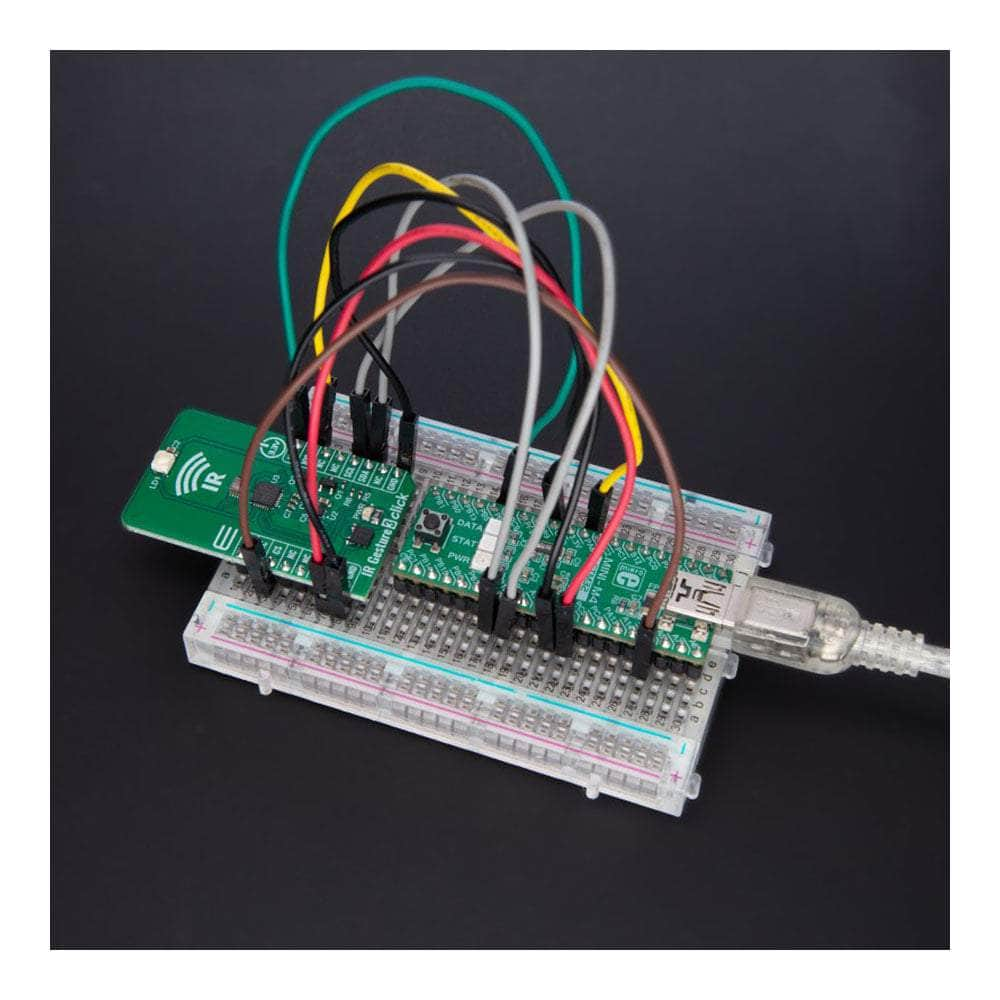 IR Gesture 3 Click Board
Frequently Asked Questions
Have a Question?
Be the first to ask a question about this.
Ask a Question