Key Features
Wide operating voltage, adjusting current limit, short-circuit protection features, thermal shutdown protection, and auto recovery, reverse current blocking and more
Based on the LS12052BD33 - eFuse with over-voltage protection and blocking FET control from Littelfuse
Can be used for the development of robust protection for multiple faults on the system rail and current limiting for systems such as telecom radios and industrial printers
mikroBUS: GPIO Interface
The eFuse 7 Click Board™ is a compact add-on board designed to provide a reliable and efficient power path protection solution for various electronic systems. With its advanced features and industrial-grade components from Littelfuse, this Click board™ ensures safe levels of circuit currents and voltages during fault conditions.
At the heart of the eFuse 7 Click Board™ lies the LS12052BD33, a high-performance eFuse with exceptional over-voltage protection and blocking FET control capabilities. This industrial-grade eFuse boasts a wide input voltage range from 2.7V up to 18V, allowing it to adapt to diverse system requirements. It also offers external programmable soft-start time and current limit options, enabling flexible customization. Additionally, the eFuse supports reverse current blocking, further enhancing its functionality.
View full details
SKU: MIKROE-5738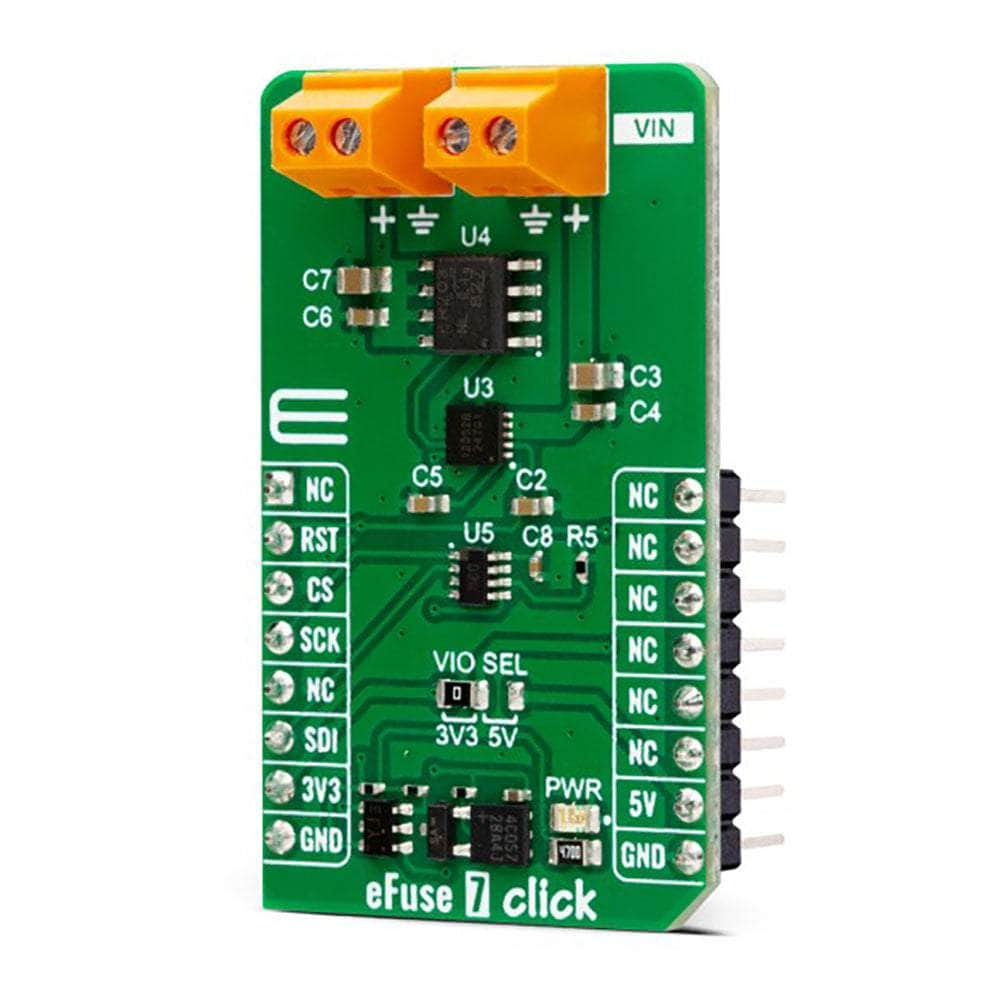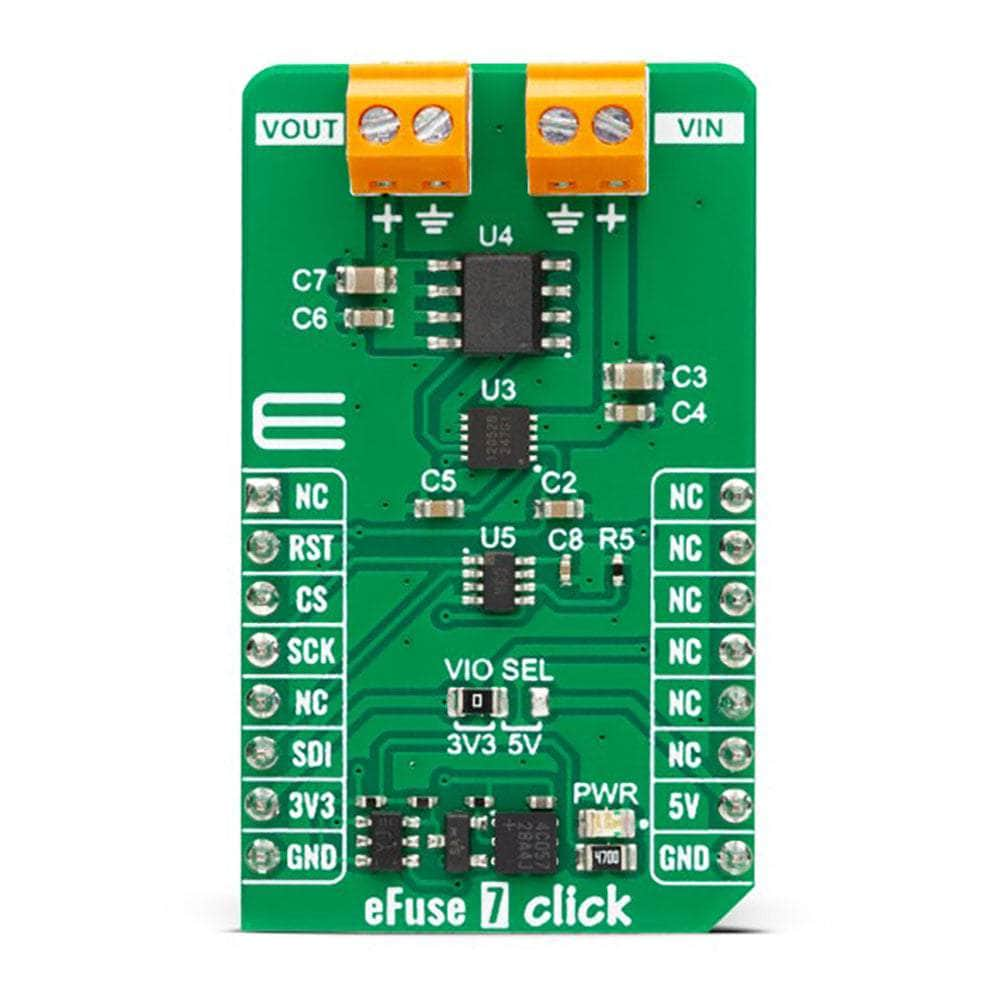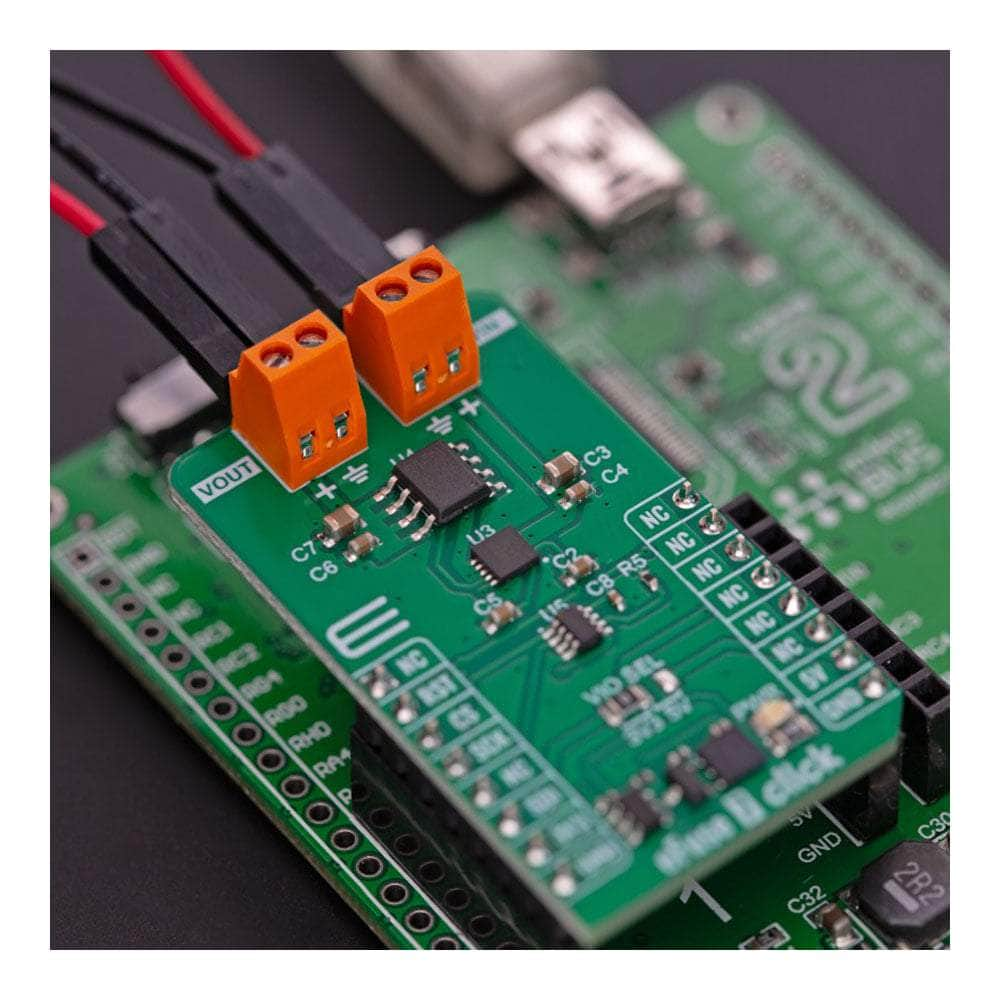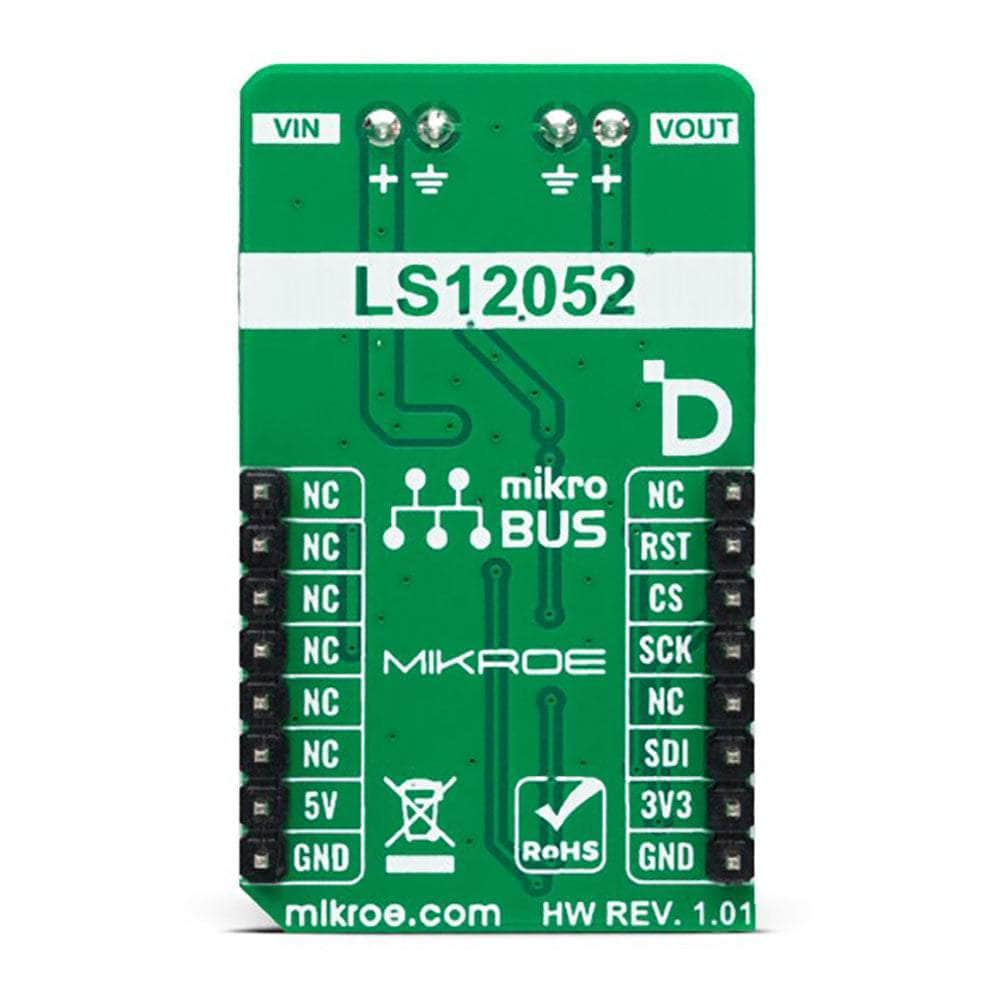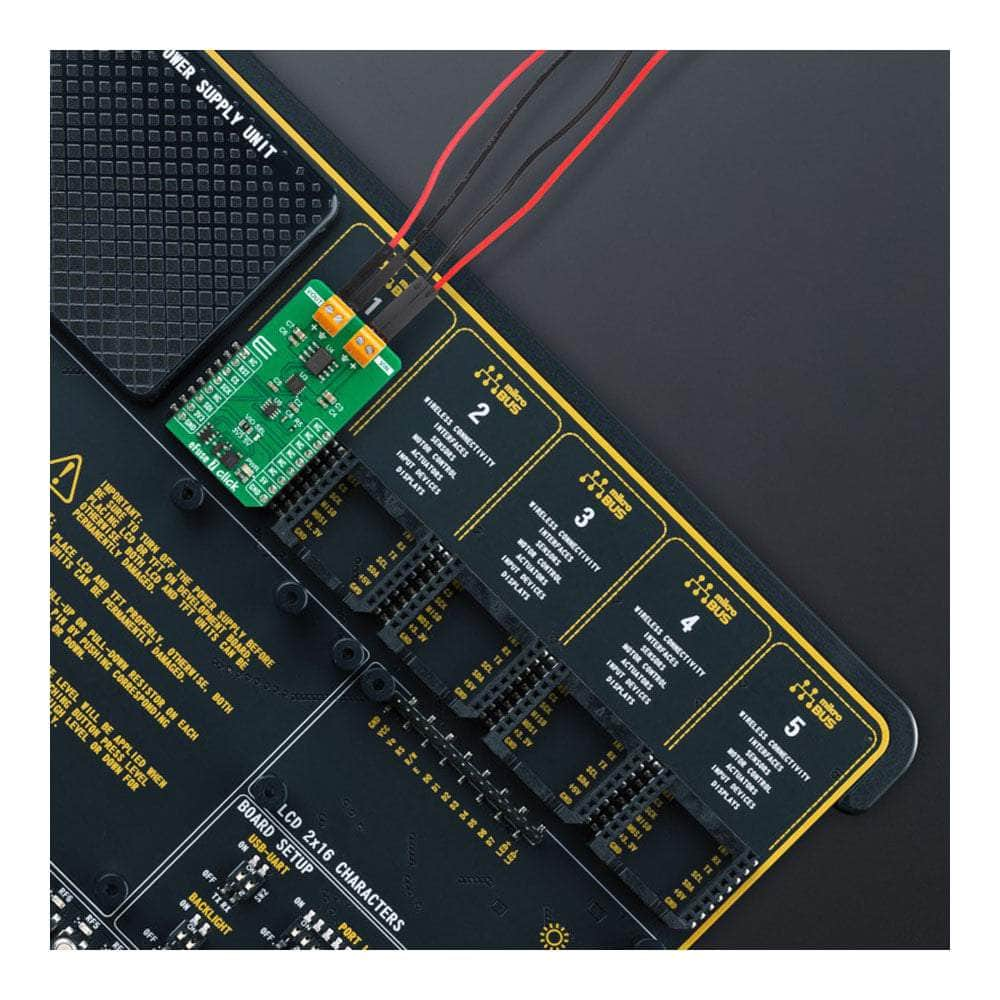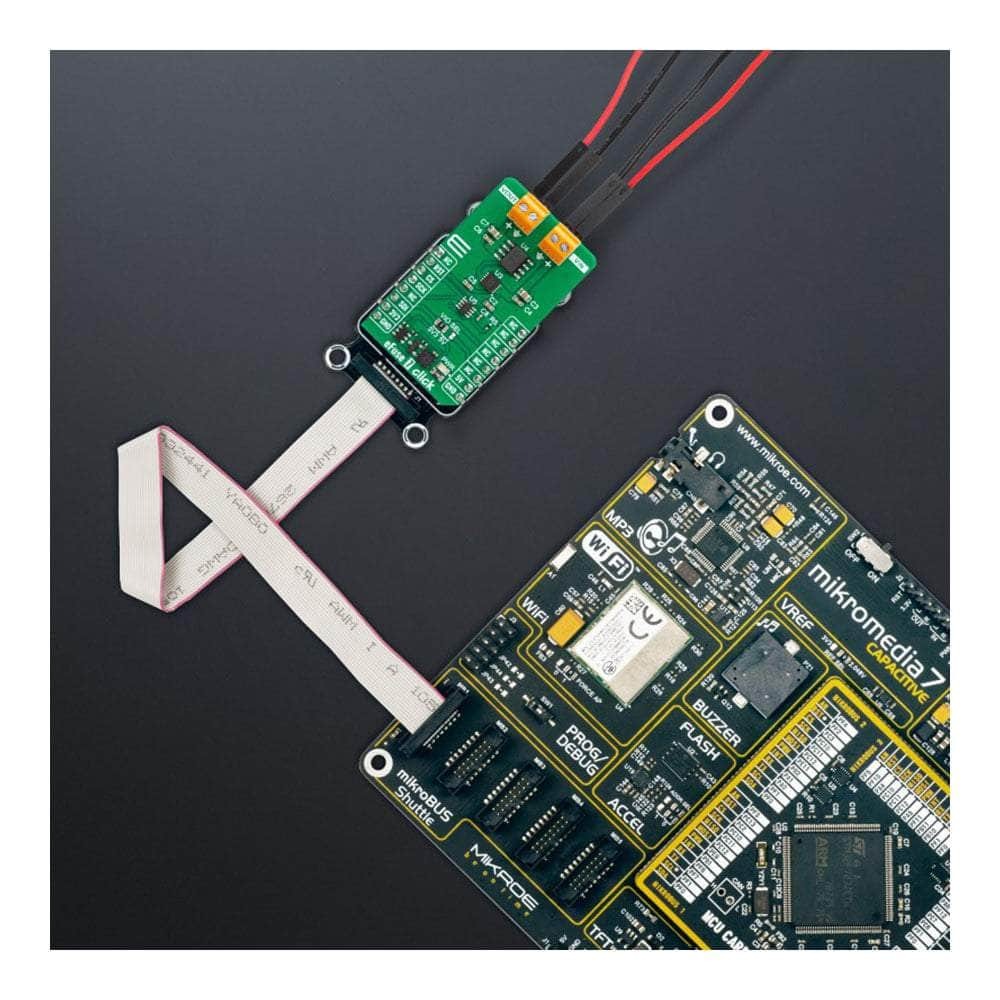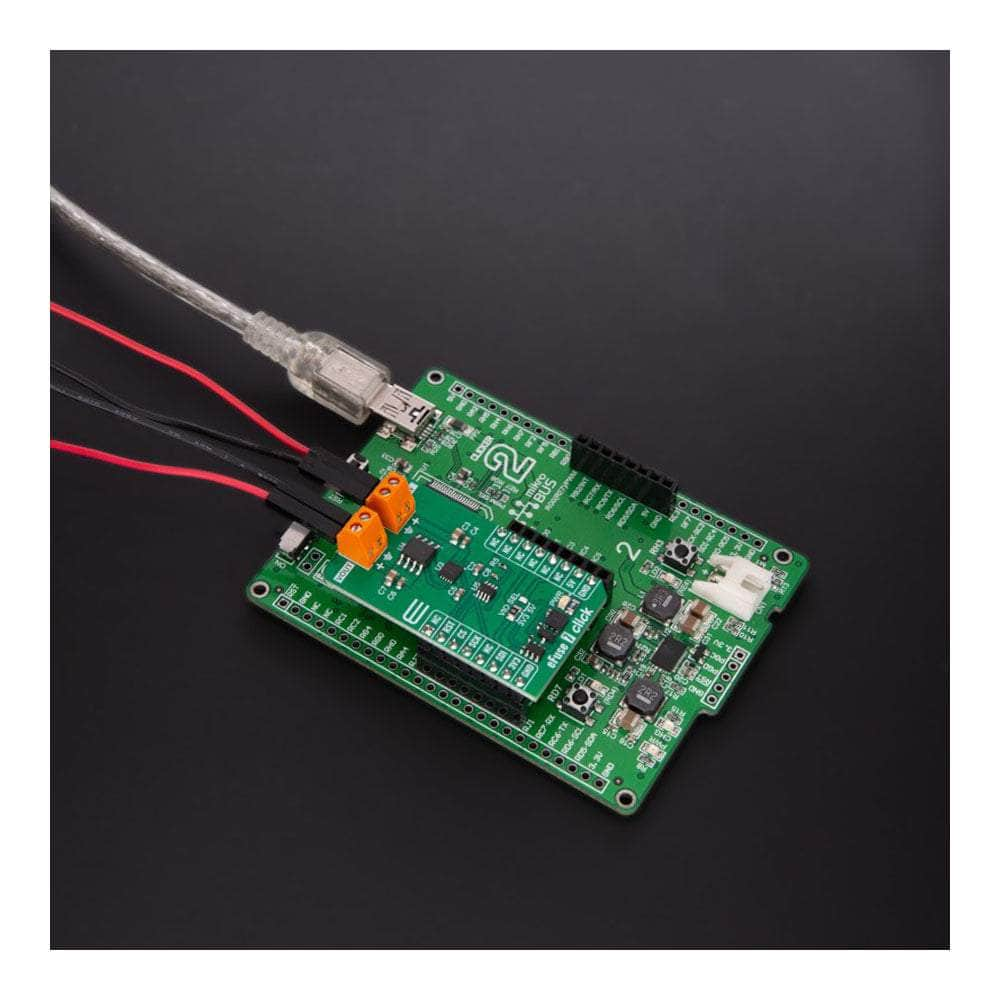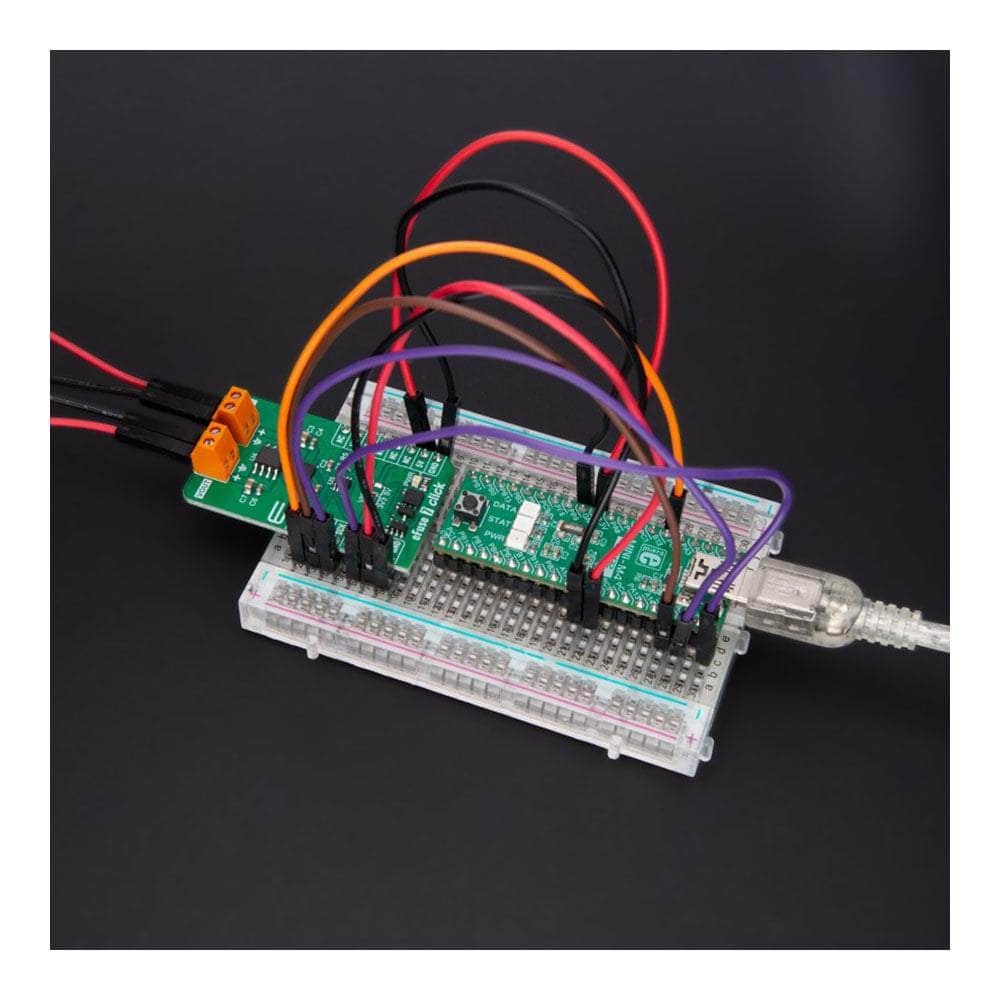 eFuse 7 Click Board
Frequently Asked Questions
Have a Question?
Be the first to ask a question about this.
Ask a Question