Securely Holds 35 Click Boards™
Key Features
Constructed as a high-quality PCB
5 Rows of 7 mikroBUS™ Sockets
Fitted with rubber pads on each corner so it can lie flat on your desk
Makes access to your favourite Click Boards™ easy
Keeps your Click Boards™ safe
The Click Boards Stand: Secure Storage, Effortless Access
Elevate Your Electronics Experience
Are you tired of struggling with cluttered workspaces and disorganized electronics components? Discover the Click Boards Stand – your ticket to safe storage and easy access for your valuable Click boards™.
Secure Storage Redefined
With dimensions of 220x266mm, the Click Boards Stand is more than just a PCB board; it's your fortress of security for up to 35 Click boards™. Crafted from top-tier PCB material, it's built to safeguard your investments, ensuring they stay safe and protected.
Effortless Access to Your Arsenal
Imagine having all your Click boards™ neatly organized and ready for action. With 35 mikroBUS™ sockets arranged in 5 rows of 7 sockets each, accessing your boards has never been smoother. Say goodbye to hunting for the right component – it's all within arm's reach.
For Enthusiasts and Pros Alike
Whether you're a hobbyist or a seasoned pro, the Click Boards Stand has your back. We've designed it with user-friendliness in mind, making it a breeze to use for everyone.
Safe Storage Meets Easy Access
The Click Boards Stand is more than just a storage solution; it's a game-changer for your workspace.
Ultimate Protection: Your Click boards™ deserve the best. Our stand offers top-tier security to keep your components safe.

Seamless Accessibility: No more digging through drawers or bins – your Click boards™ are right at your fingertips.

Accessible to All: Whether you're a novice or an expert, our stand is designed for easy use, ensuring a hassle-free experience.
Elevate Your Electronics Organization Today!
Don't let clutter and chaos hold you back. Embrace secure storage and easy access with the Click Boards Stand – your ultimate solution for Click board™ management.
Secure Your Click Boards Today!
Order now and experience the Click Boards Stand for yourself. Say goodbye to the chaos and hello to organized brilliance!
View full details
SKU: MIKROE-5726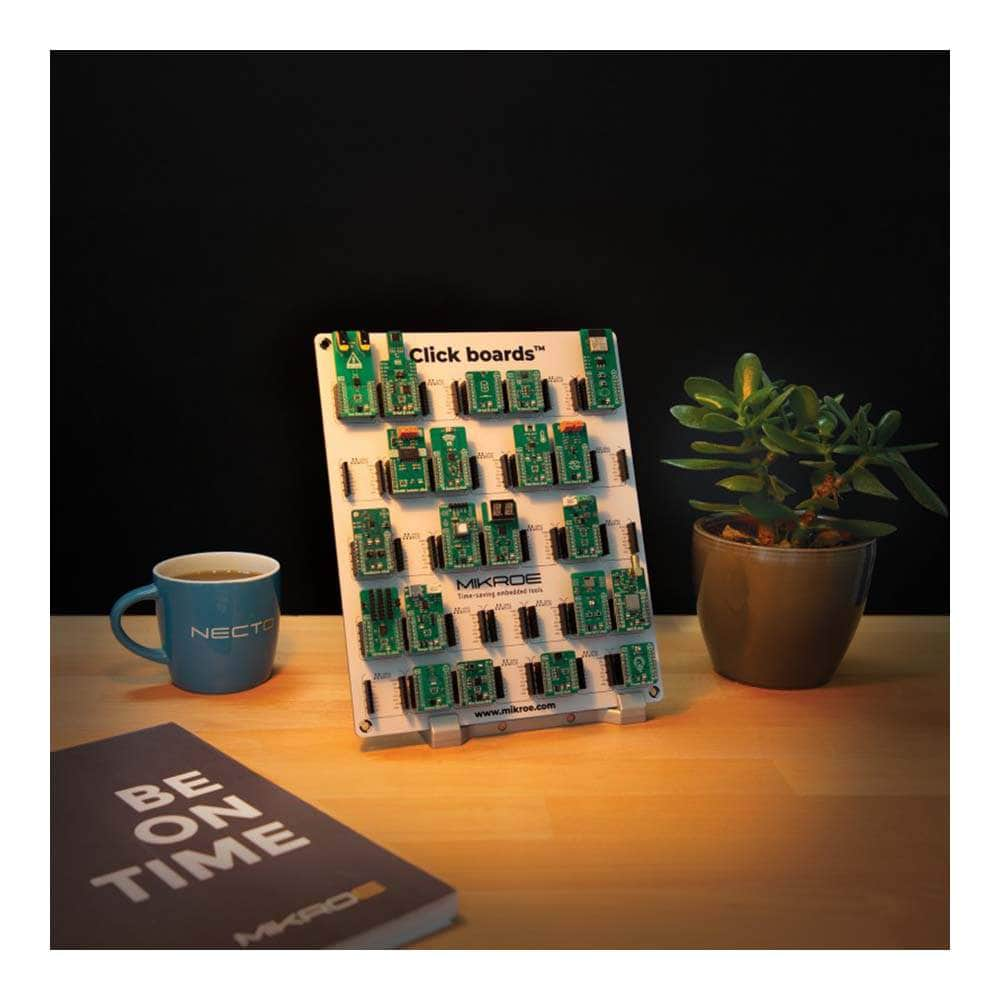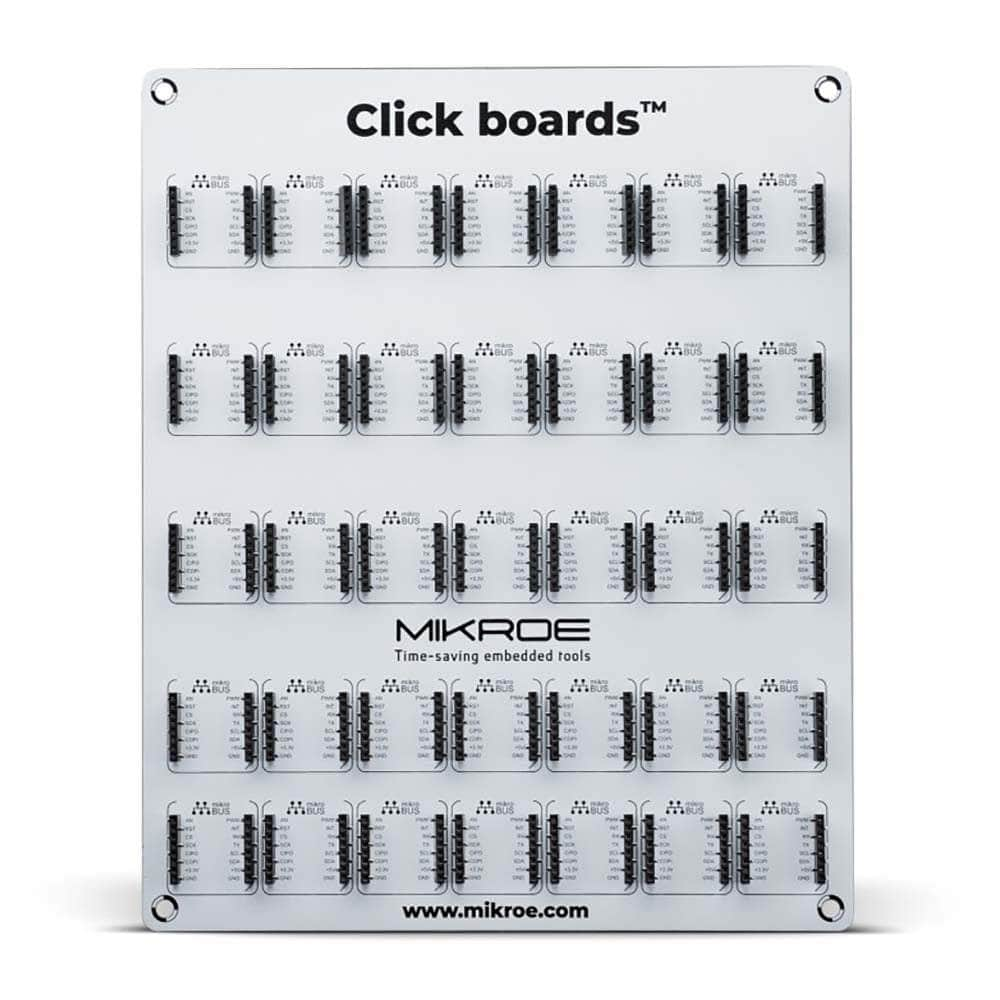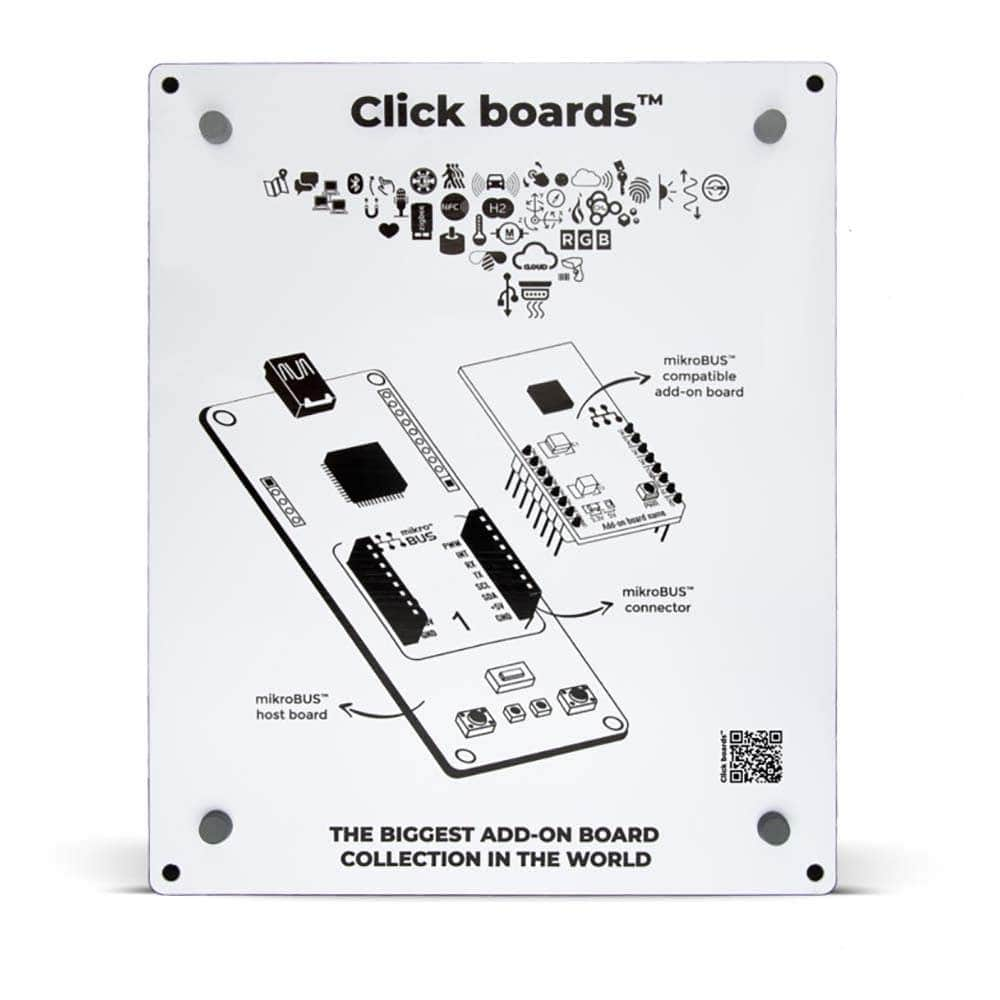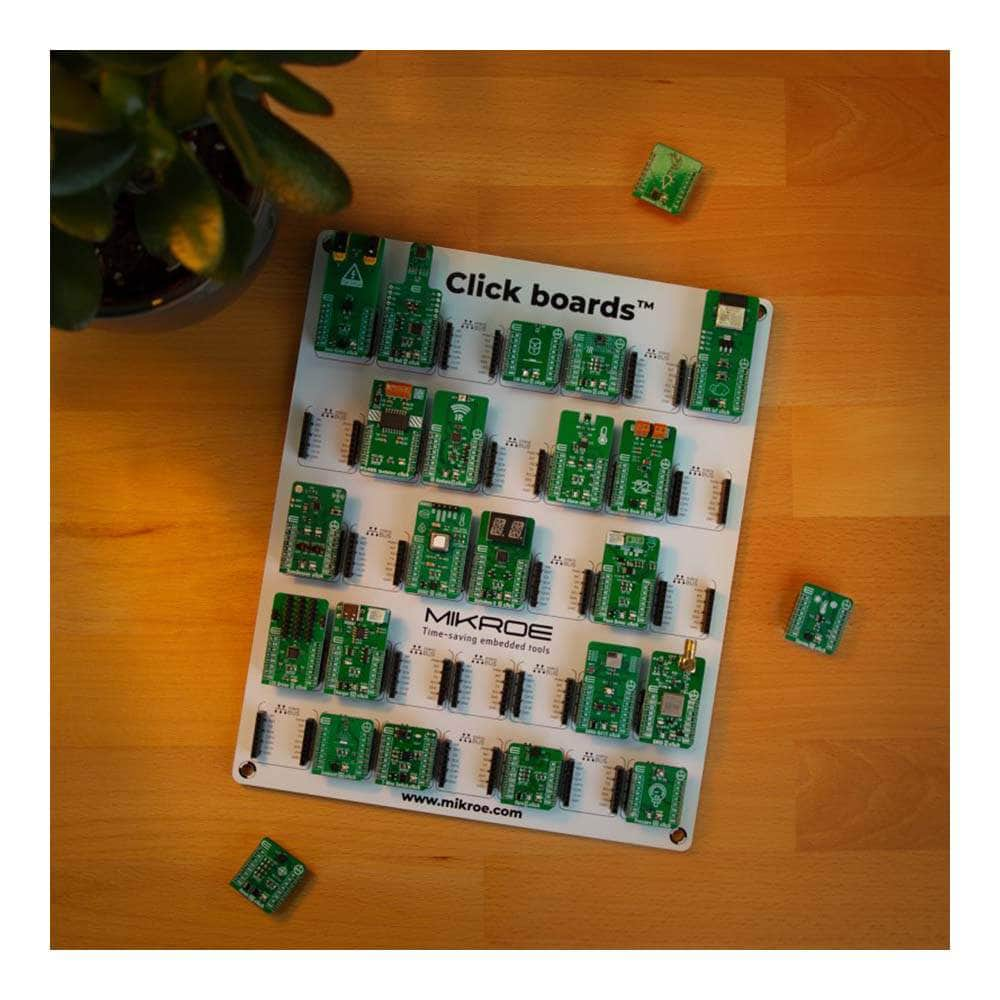 Click Board™ Stand
Frequently Asked Questions
Have a Question?
Be the first to ask a question about this.
Ask a Question