High-speed 12-bit SAR ADC
Key Features
High-speed, high-precision, high-performance, based on a successive approximation (SAR), up to 500ksps sampling rate, supports true bipolar and unipolar inputs in wide ranges, supports multiSPI interface backward-compatible to the standard SPI protocol, alarm function, and more
Based on the ADS8665 - SAR ADC data acquisition system with programmable bipolar input ranges from Texas Instruments
Can be used for the development of analog input modules, mixed modules (AI, AO, DI, DO), data acquisition (DAQ), trackside signaling and control, and more
mikroBUS: SPI Interface
Introducing the ADC 22 Click Board™: Unleash High-Performance Data Conversion!
Experience the power of seamless data conversion with the compact yet mighty ADC 22 Click Board™. This remarkable add-on board is engineered to deliver unparalleled performance, boasting the advanced ADS8665 data converter from the renowned Texas Instruments.
High-Speed Precision at Your Fingertips
At the heart of the ADC 22 Click Board™ lies the cutting-edge ADS8665, a single-supply SAR ADC data acquisition system. Its programmable bipolar input ranges open doors to versatile applications, while its lightning-fast, high-precision A/D conversion, based on successive approximation (SAR) technology, guarantees accuracy that meets the highest standards.
With an impressive 12-bit resolution, the integrated analogue front-end (AFE) input driver circuit enables the ADC to achieve astounding speeds of up to 500ksps, ensuring your data acquisition is as swift as accurate.
Your Solution, Your Way
Unlock a world of possibilities with the ADC 22 Click Board™. Tailor-made for developing analogue input modules, mixed modules (AI, AO, DI, DO), data acquisition (DAQ), and trackside signalling and control systems, this Click board™ is your gateway to innovation.
Seamless Integration with mikroSDK
Seize the advantage of simplified software development with the ADC 22 Click Board™. Supported by a mikroSDK-compliant library, this Click board™ comes armed with various functions that streamline your programming tasks. Say goodbye to complexity and hello to efficiency!
Tested and Ready for Action
When you choose the ADC 22 Click Board™, you select a product that has undergone rigorous testing. Designed to seamlessly fit into systems equipped with the mikroBUS™ socket, this Click board™ is ready to revolutionize your data conversion experience from the moment you plug it in.
Take advantage of this opportunity to elevate your projects to new heights of precision and speed. Get your ADC 22 Click Board™ today and unlock the true potential of data conversion!
View full details
SKU: MIKROE-5640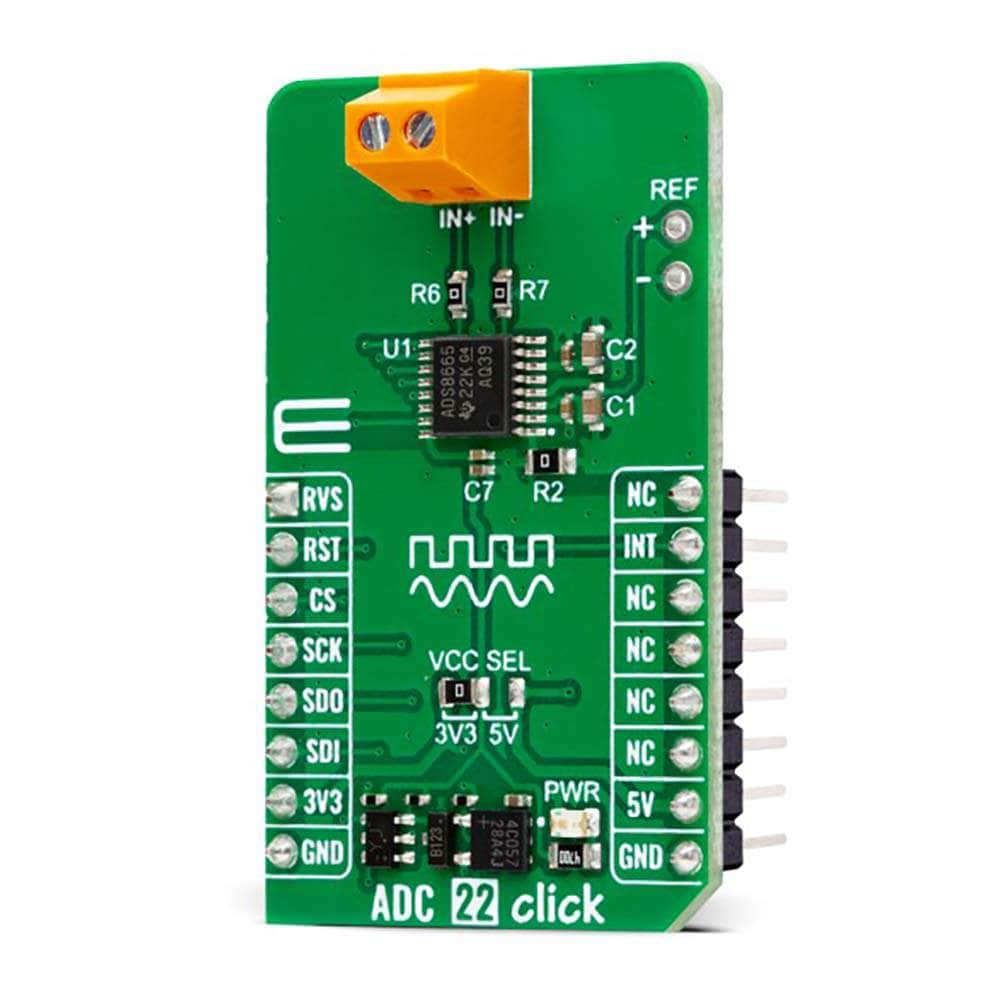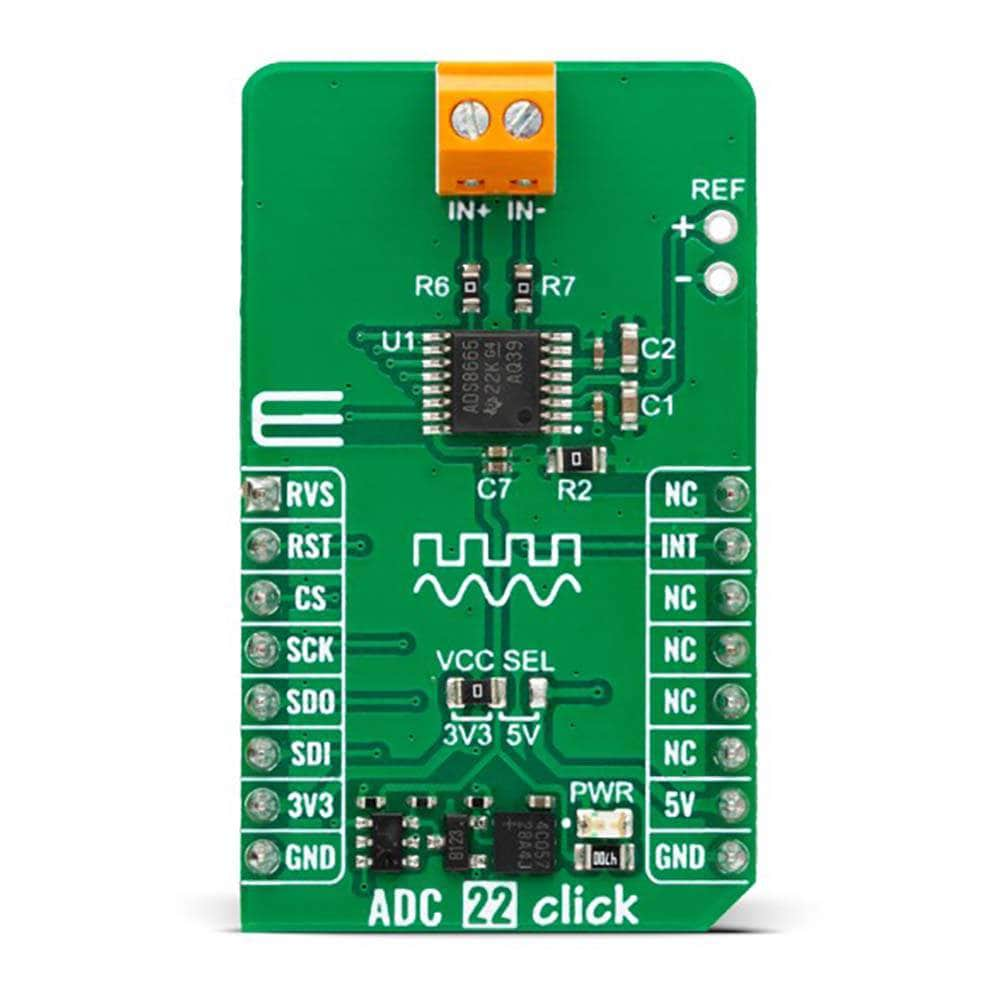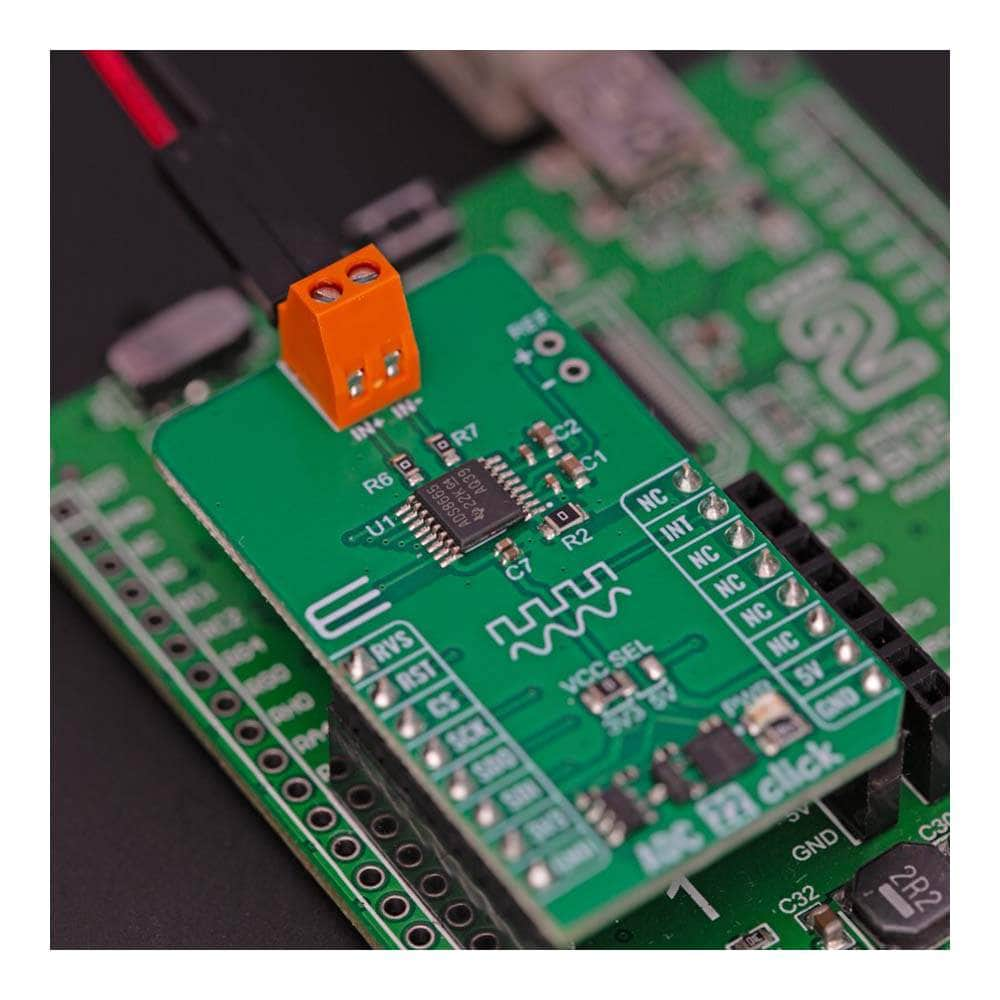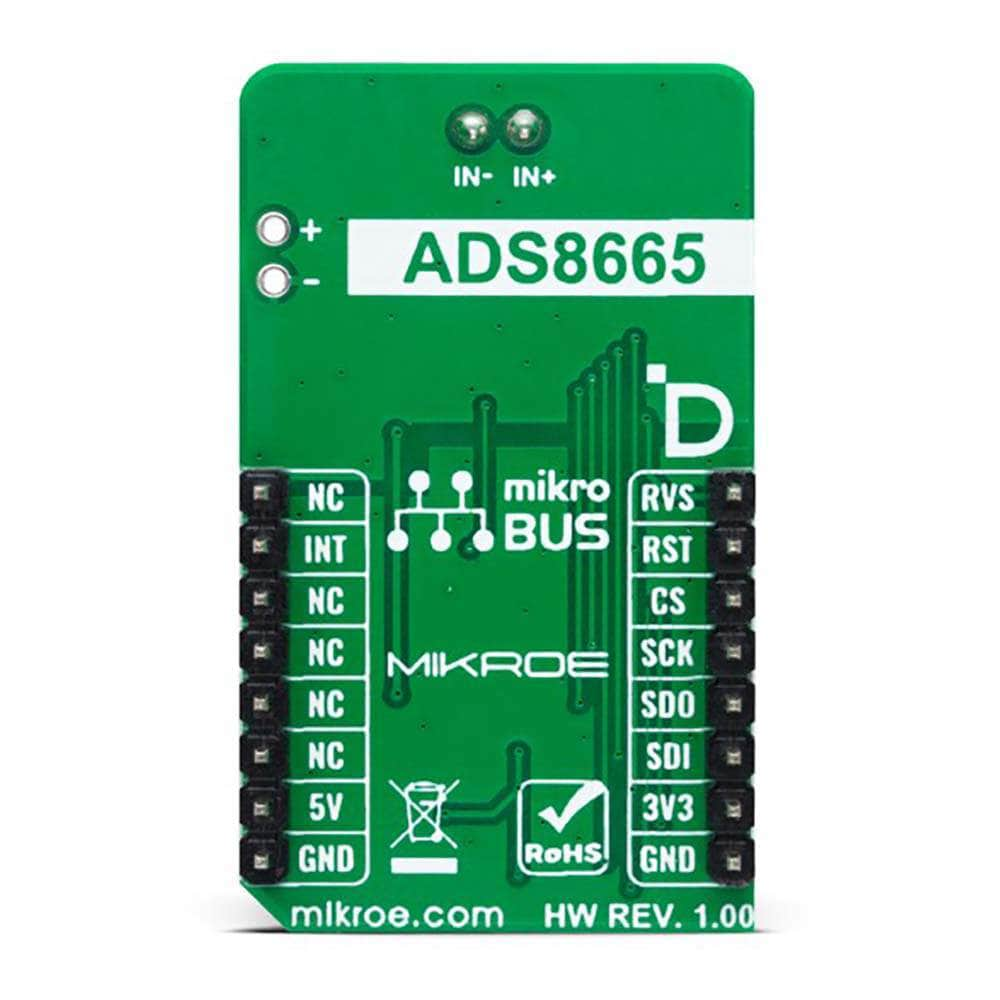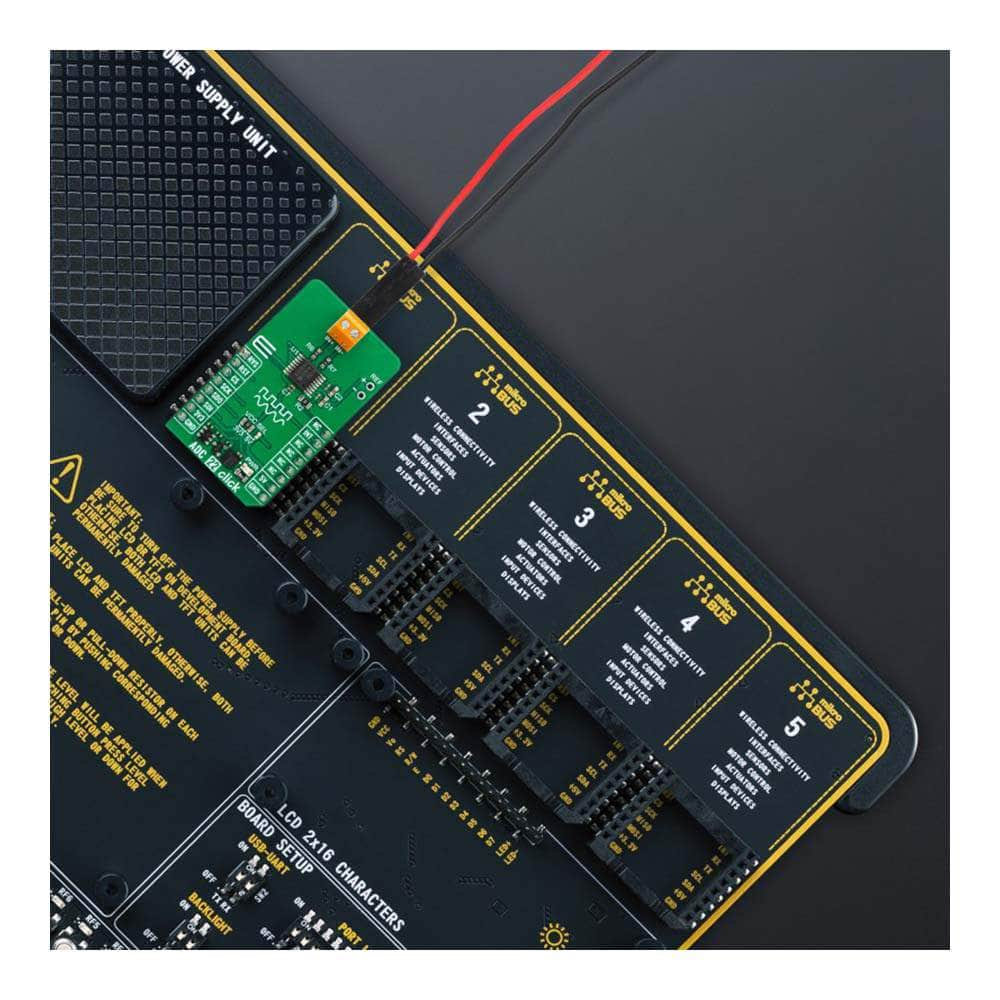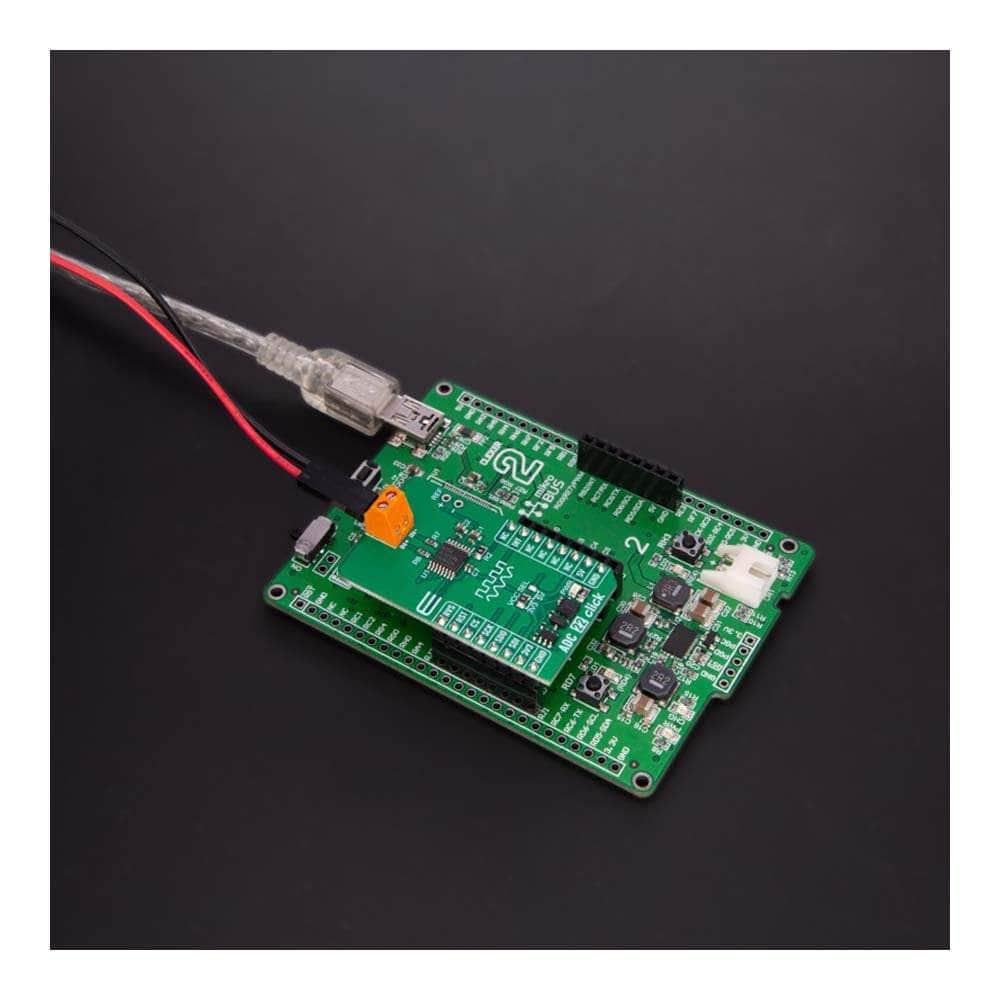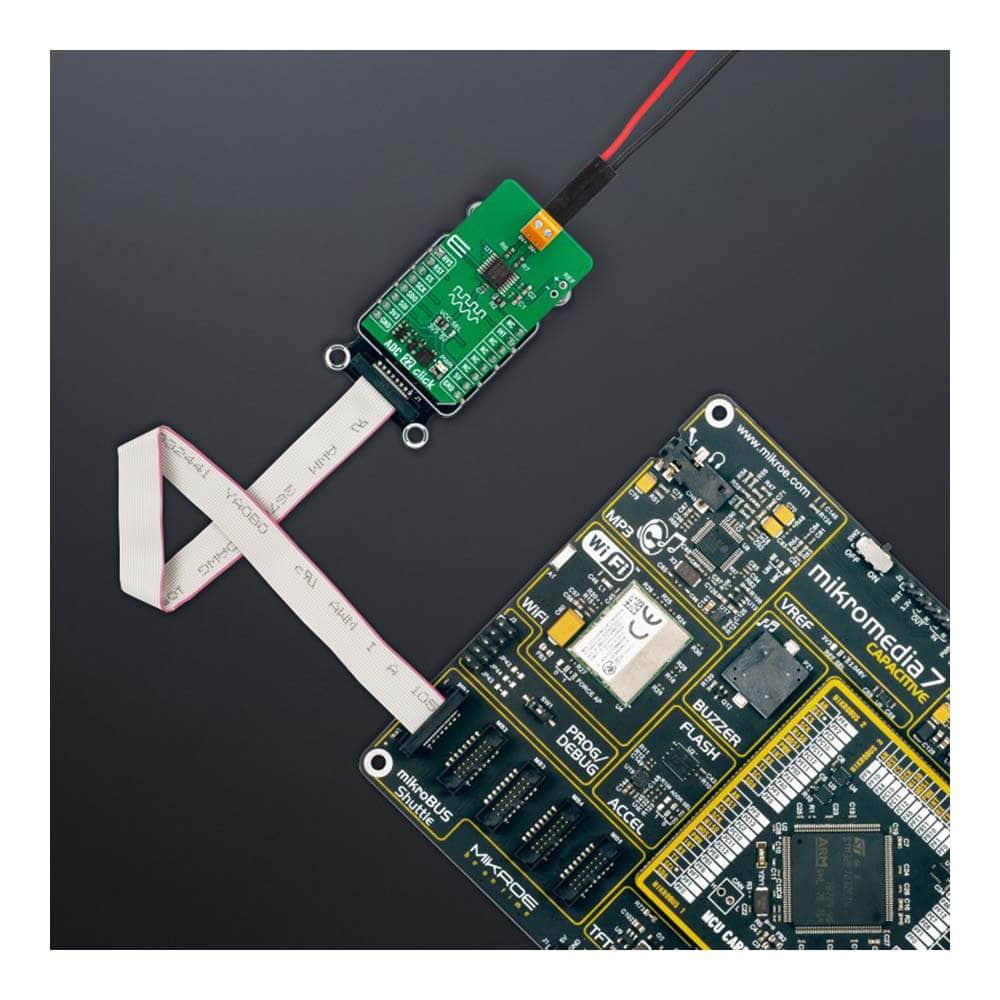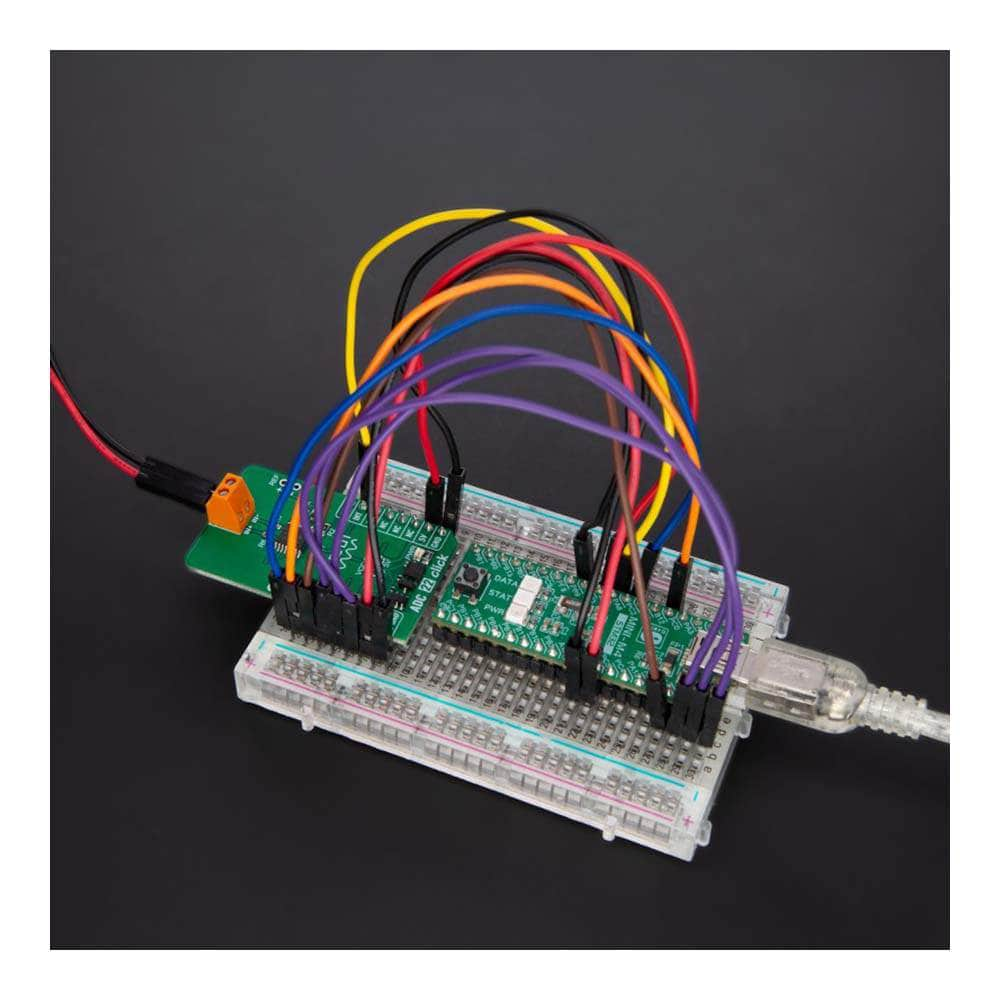 ADC 22 Click Board
Frequently Asked Questions
Have a Question?
Be the first to ask a question about this.
Ask a Question