When pre-ordered, this item normally ships within 10 working days
Key Features
Wide operating voltage, adjustable current limit, protection features, power-good indicator, shutdown mode control, adjustable UVLO, selectable overcurrent fault response between Auto-Retry and Latch OFF, and more
Based on the TPS16530 - industrial eFuse from Texas Instruments
Can be used to provides robust protection for multiple faults on the system rail and current limiting for systems such as telecom radios and industrial printers
mikroBUS: I2C and GPIO Interfaces
Introducing eFuse 5 Click: The Ultimate Circuit Protection Solution
Looking for a compact, reliable and easy-to-use circuit protection solution? Look no further than eFuse 5 Click, the latest add-on board that is sure to exceed your expectations.
With its innovative power path protection system, eFuse 5 Click is designed to limit circuit currents and voltages to safe levels during fault conditions, ensuring optimal performance and maximum safety at all times.
Features and Benefits
One of the standout features of eFuse 5 Click is its use of the TPS16530, an easy-to-use, positive 58V, 4.5A eFuse with a 31mΩ integrated FET from Texas Instruments. This industrial eFuse has programmable undervoltage, overcurrent, inrush current protection, and output current monitoring features, providing robust protection for multiple faults on the system rail and current limiting for systems such as telecom radios and industrial printers.
What's more, eFuse 5 Click offers the flexibility to configure the device between the two current-limiting fault responses (latch off and auto-retry), making it an ideal choice for a wide range of applications.
Easy to Use and Fully Supported
At eFuse 5 Click, we understand that your time is valuable. That's why we've designed our Click board™ to be as easy to use as possible, with a mikroSDK-compliant library that includes functions that simplify software development.
What's more, our Click board™ comes as a fully tested product, ready to be used on a system equipped with the mikroBUS™ socket. So, whether you're an experienced developer or just getting started, you can trust eFuse 5 Click to deliver the performance and reliability you need.
Order Your eFuse 5 Click Today
Don't let circuit protection be a concern for your next project. Order your eFuse 5 Click today and experience the ultimate in reliability, performance and ease of use.
View full details
SKU: MIKROE-5599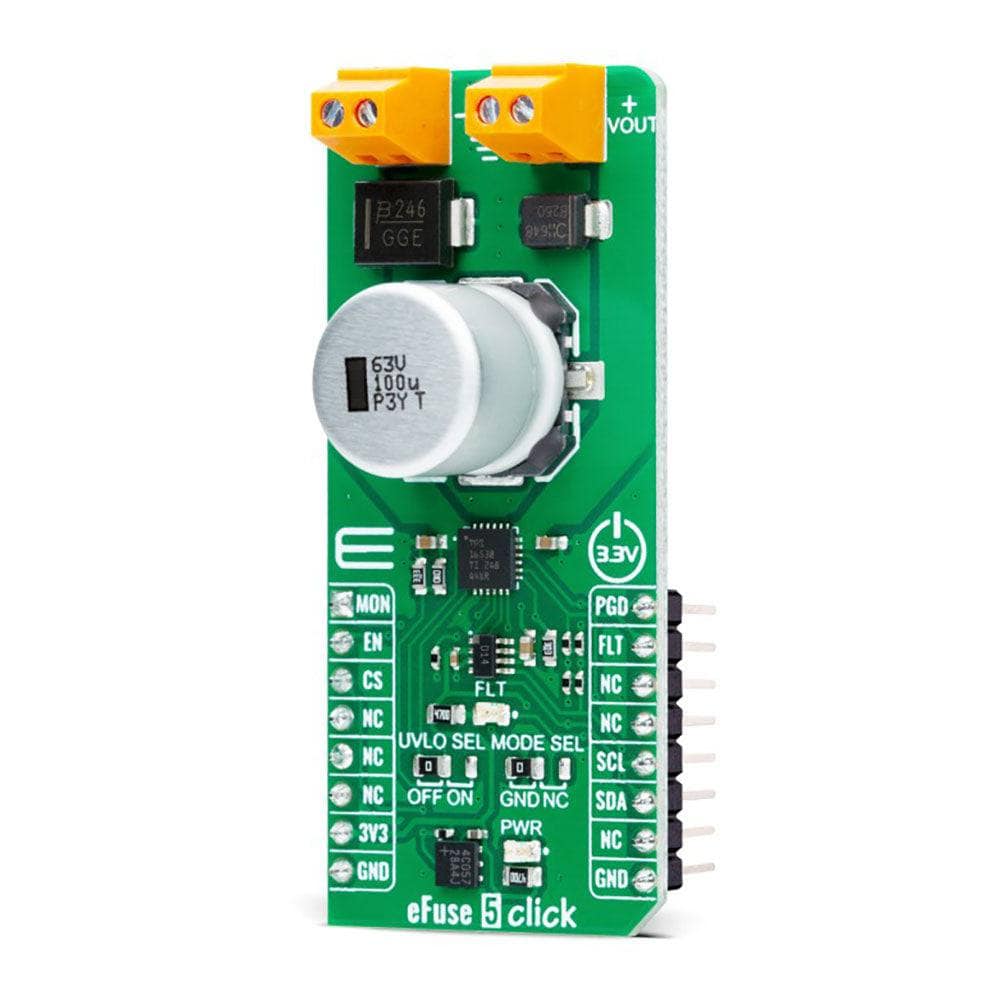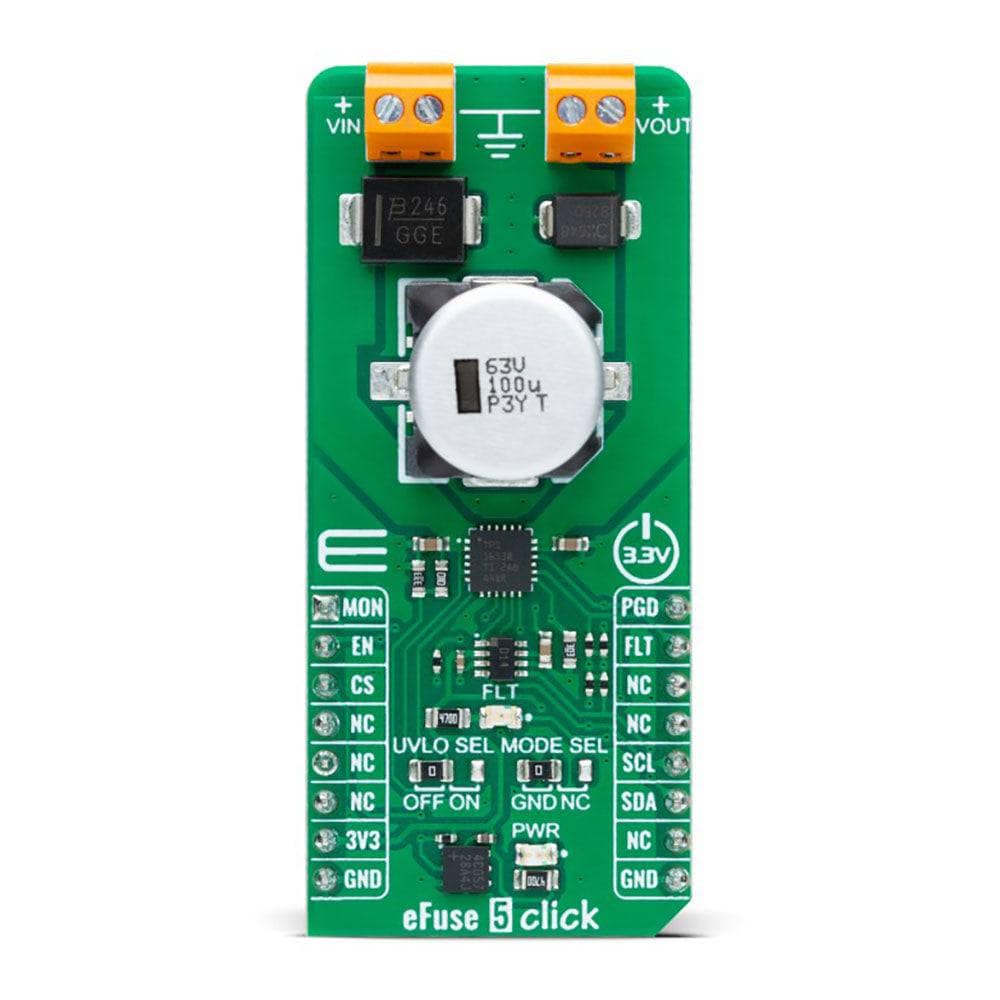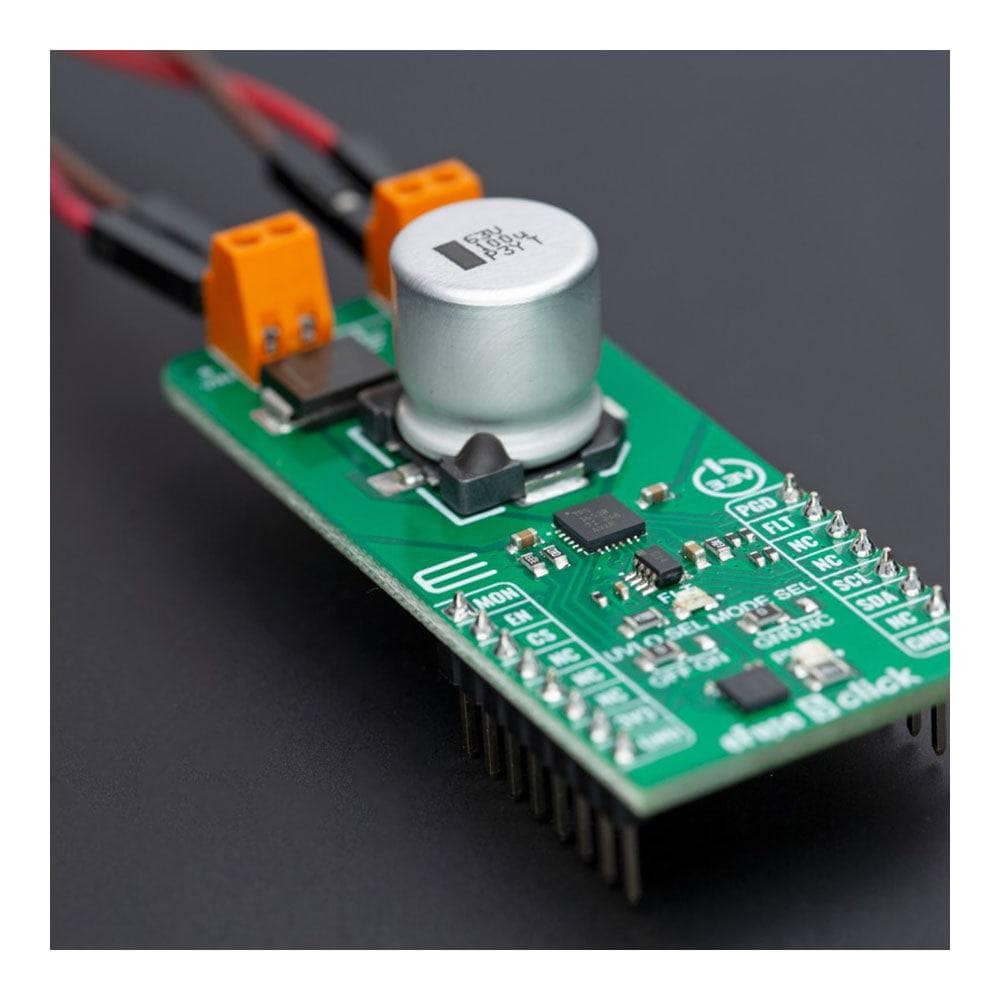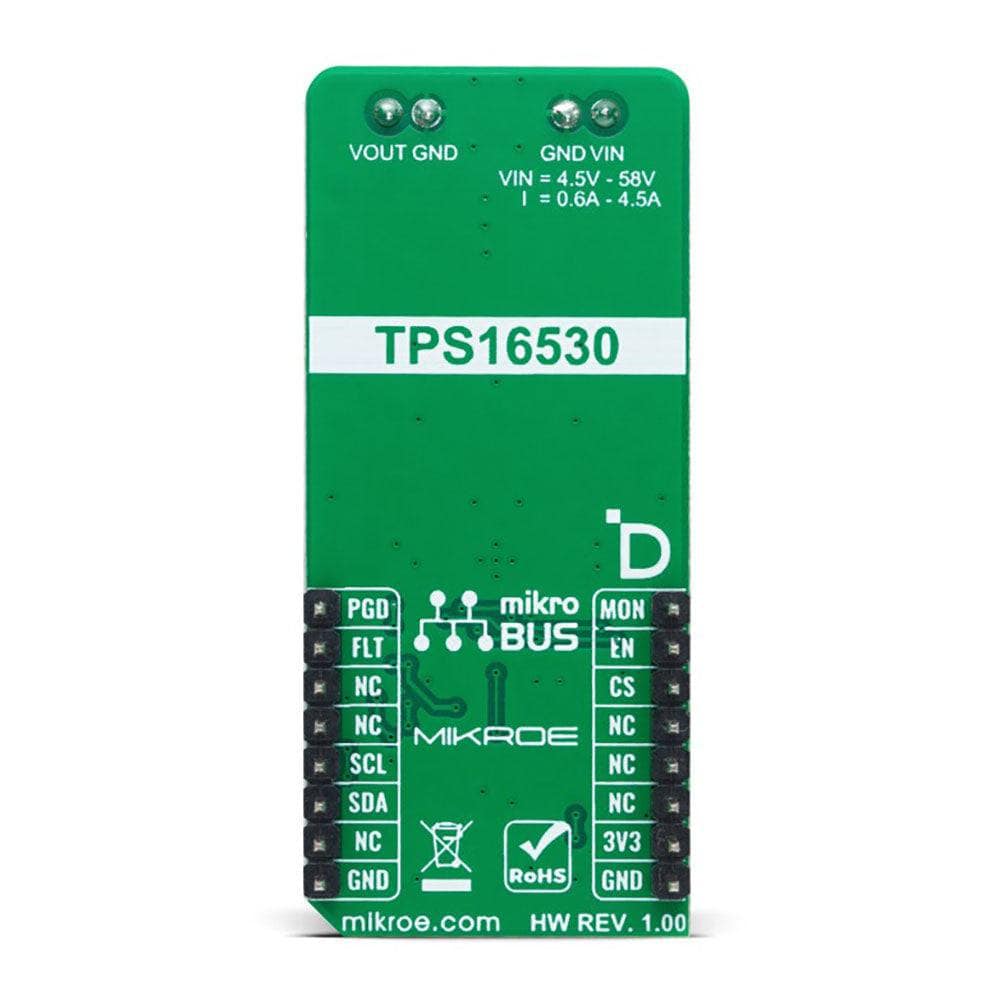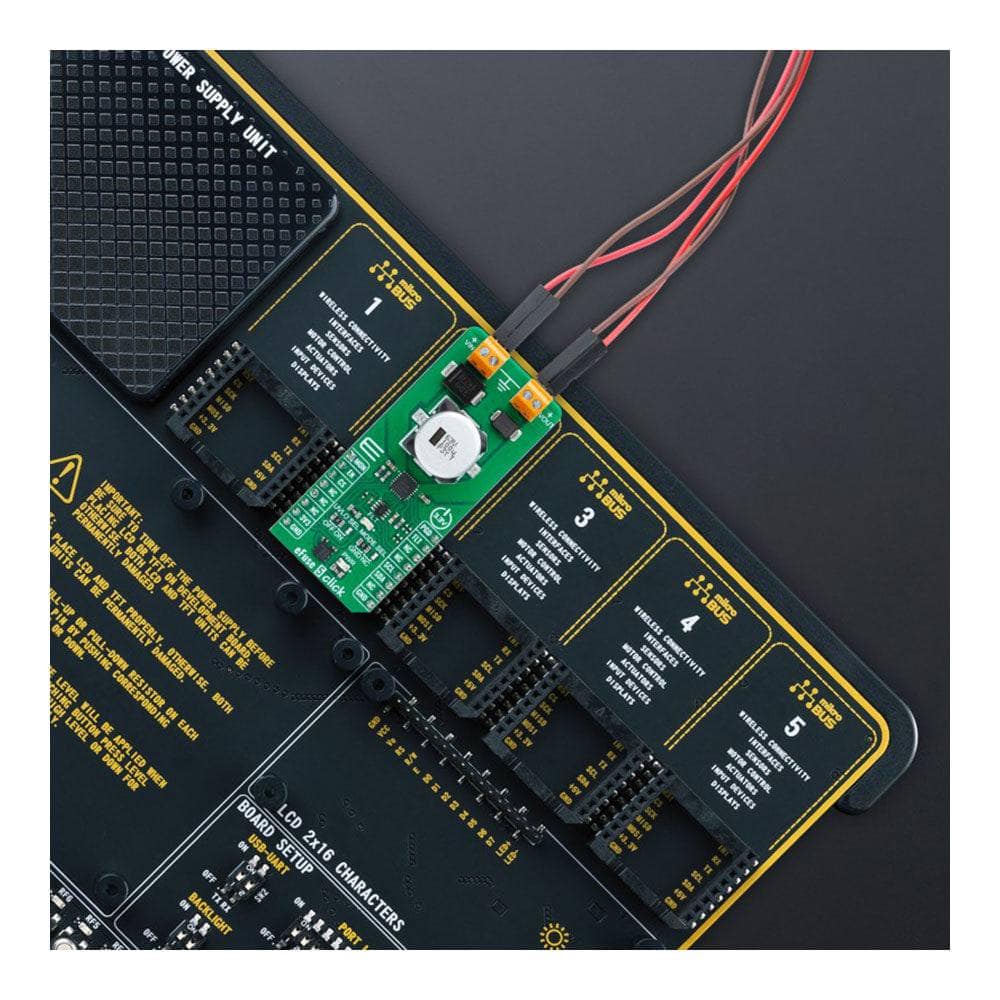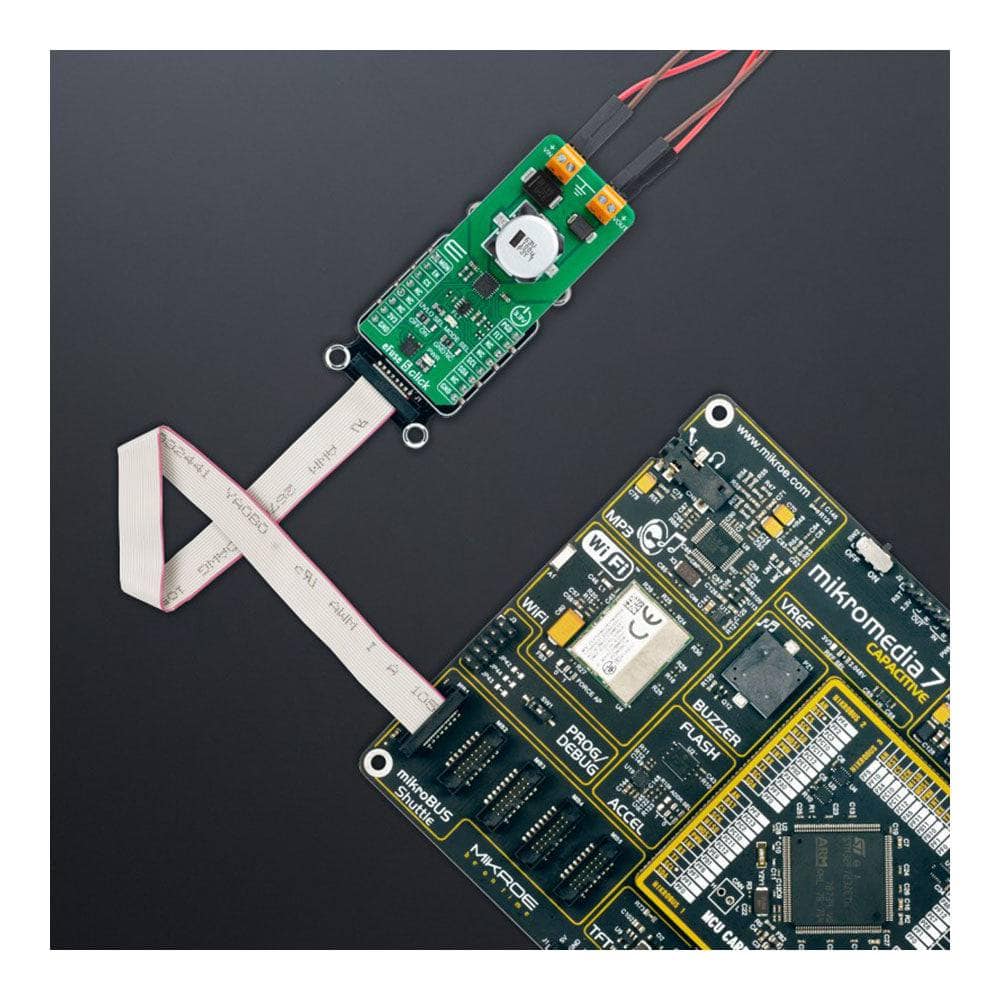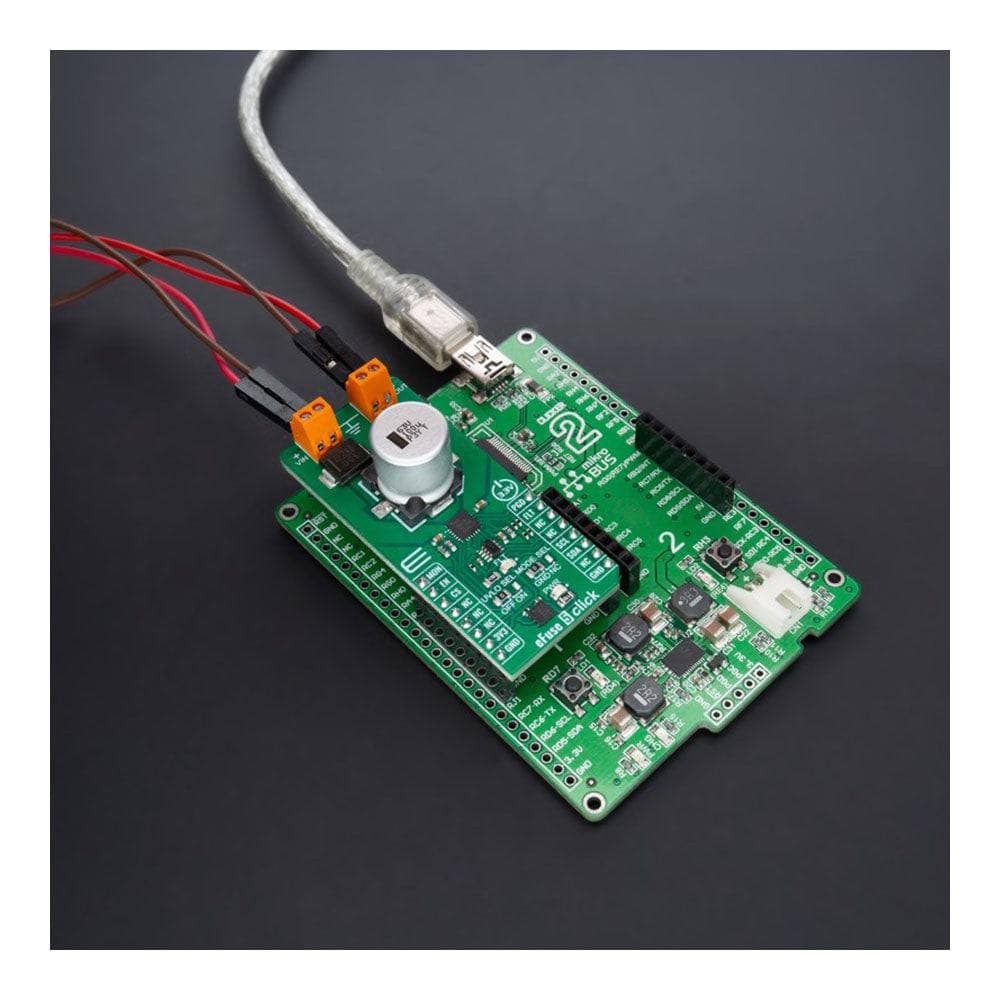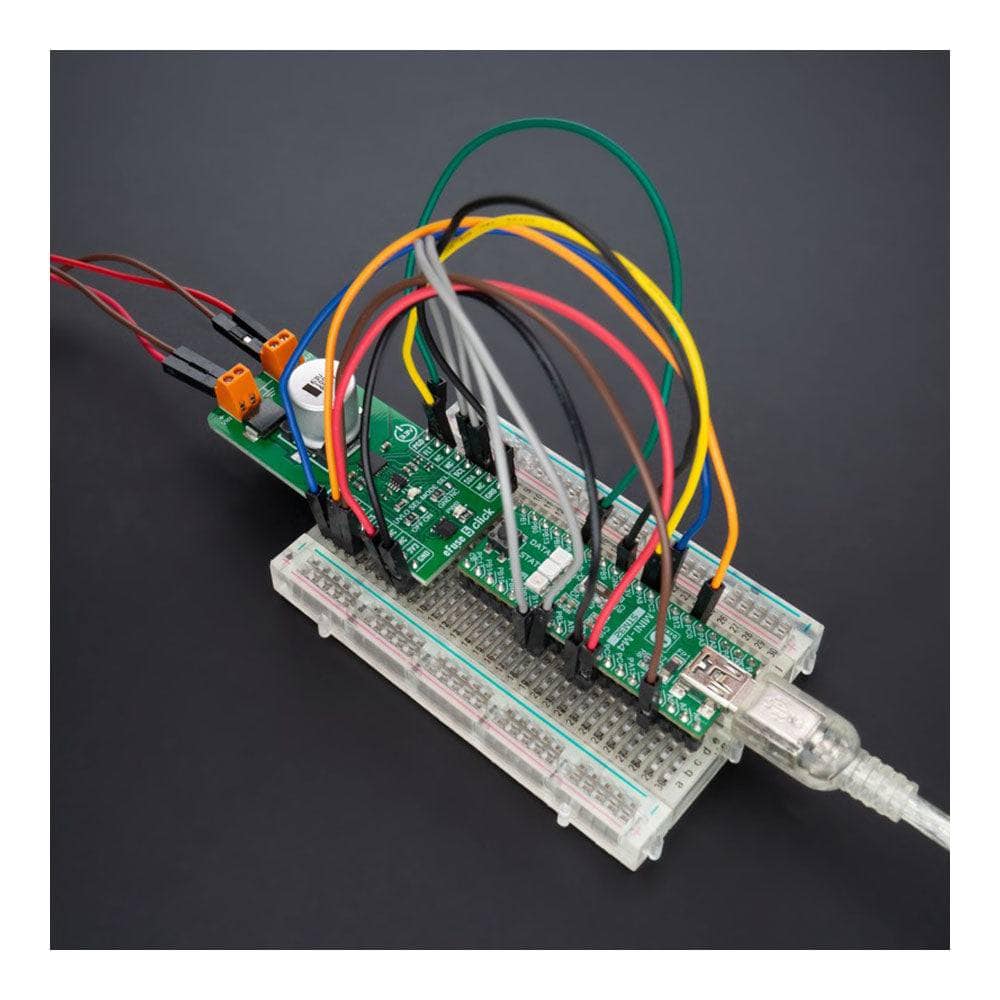 eFuse 5 Click Board
Frequently Asked Questions
Have a Question?
Be the first to ask a question about this.
Ask a Question