Precision Angle Sensor
Key Features
Contactless angle measurement, highest reliability, and durability, high-resolution output signal, allows adding rotary magnetic holder for fast prototyping, and fast measurement during the development process, incremental output interface, motor commutation interface, external power supply, and more
Based on the AAS33001 - a precision angle sensor with incremental and motor commutation outputs and on-chip linearization from Allegro Microsystems
Can be used for the development of contactless potentiometers, contactless knobs, RC servos, and other angular position measurement solutions
mikroBUS: SPI Interface
Introducing Angle 9 Click Board™ - The Compact Add-on Board for Precise Angle Detection
The Angle 9 Click Board™ is your ultimate solution for detecting the absolute position of a permanent magnet. With its cutting-edge features and state-of-the-art technology, this compact add-on board is here to revolutionize your angle sensing needs.
Discover the AAS33001 Precision Angle Sensor
At the heart of Angle 9 Click Board™ lies the AAS33001, a precision angle sensor brought to you by Allegro Microsystems. This sensor offers incremental and motor commutation outputs, ensuring accurate and reliable measurements for your applications.
Unparalleled Contactless Angle Sensing
Experience contactless angle sensing like never before with the Angle 9 Click. It effortlessly detects angular positions from 0° to 360°, measures rotation speed, and provides directional measurements with unmatched precision.
Versatility at its Best
The Angle 9 Click Board™ offers unparalleled versatility, making it the ideal choice for various applications. It supports incremental output interface (ABI) and motor commutation (UVW) options, catering to your unique requirements.
On-Chip EEPROM for Enhanced Calibration
Never worry about calibration again! Angle 9 Click features an on-chip EEPROM that allows you to conveniently store factory and customer calibration parameters.
Unlock Infinite Possibilities
From contactless potentiometers to contactless knobs, RC servos to other angular position measurement solutions, Angle 9 Click is your gateway to unlocking a world of possibilities.
Seamless Software Integration
Simplify your software development with the mikroSDK-compliant library that fully supports Angle 9 Click. Get ready to explore its functionalities and unleash its potential.
Tested and Ready for Action
Rest assured, Angle 9 Click is a fully tested product, ensuring its reliability and performance. It's all set to integrate into any system equipped with the mikroBUS™ socket seamlessly.
View full details
SKU: MIKROE-5576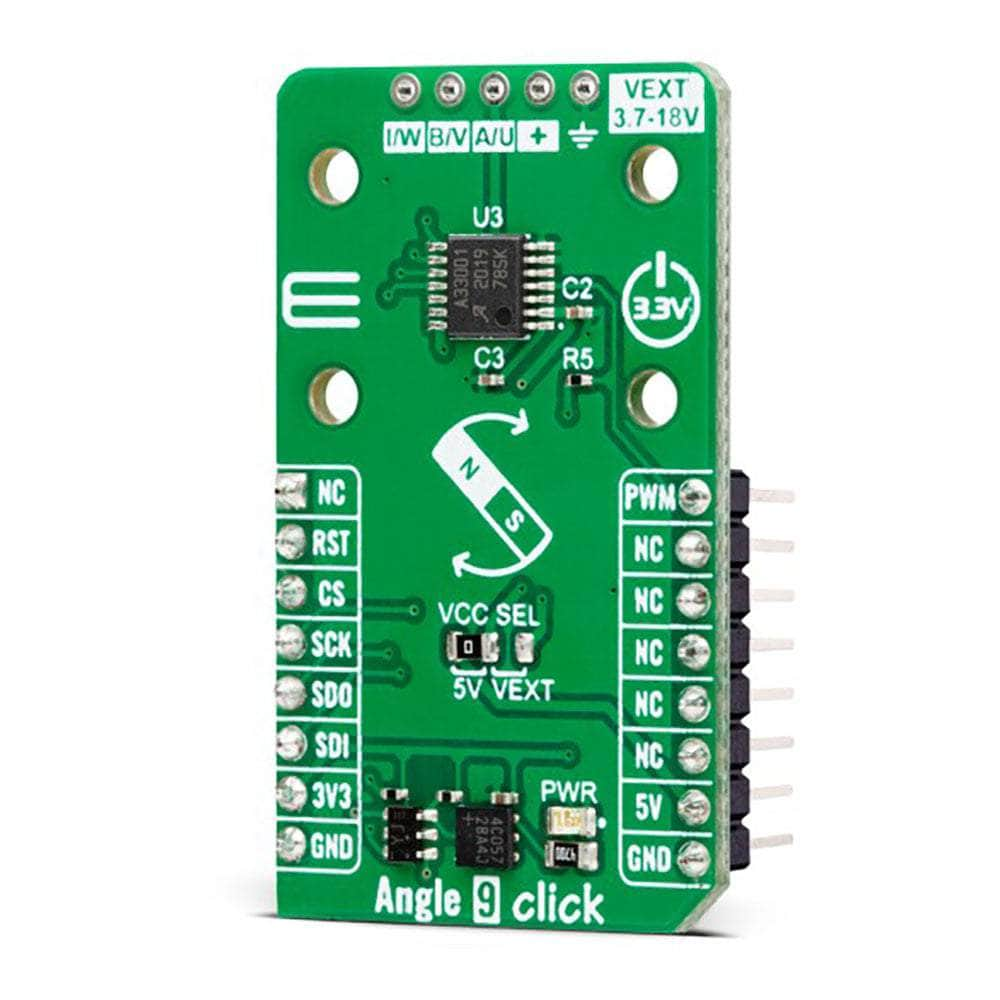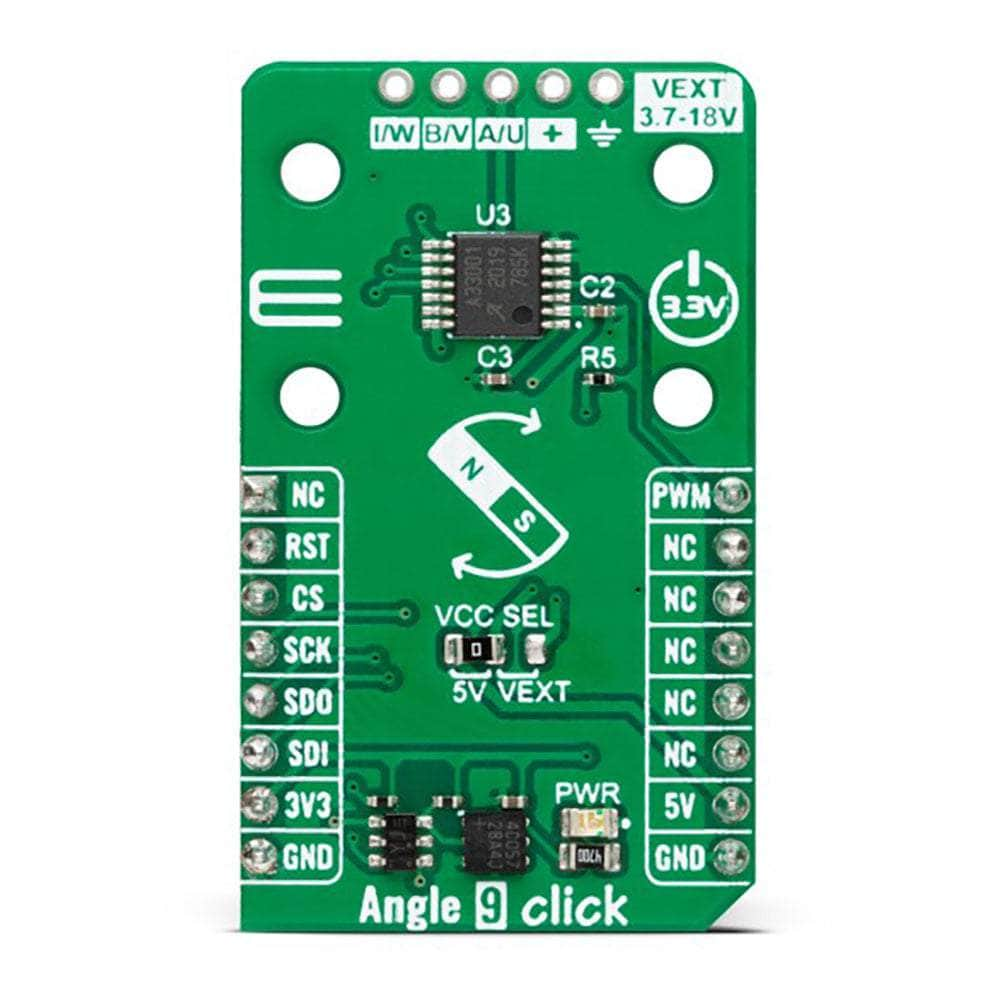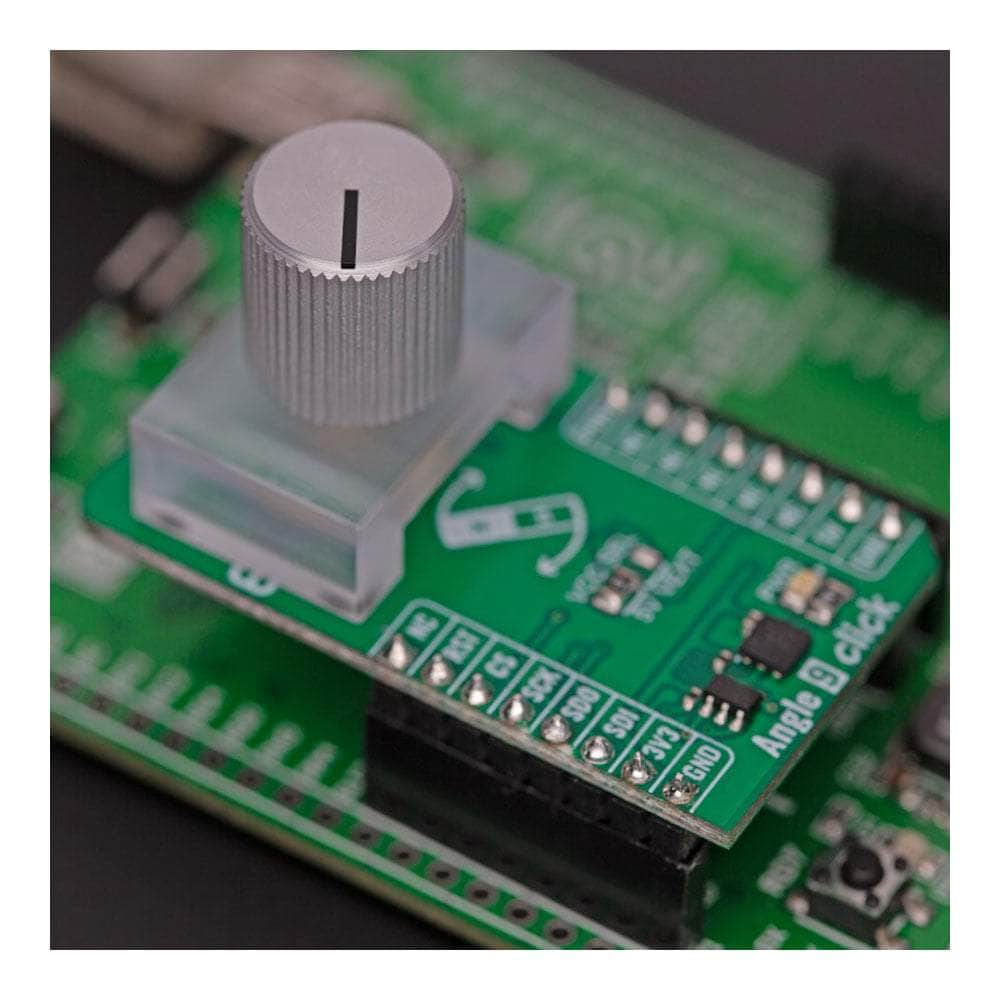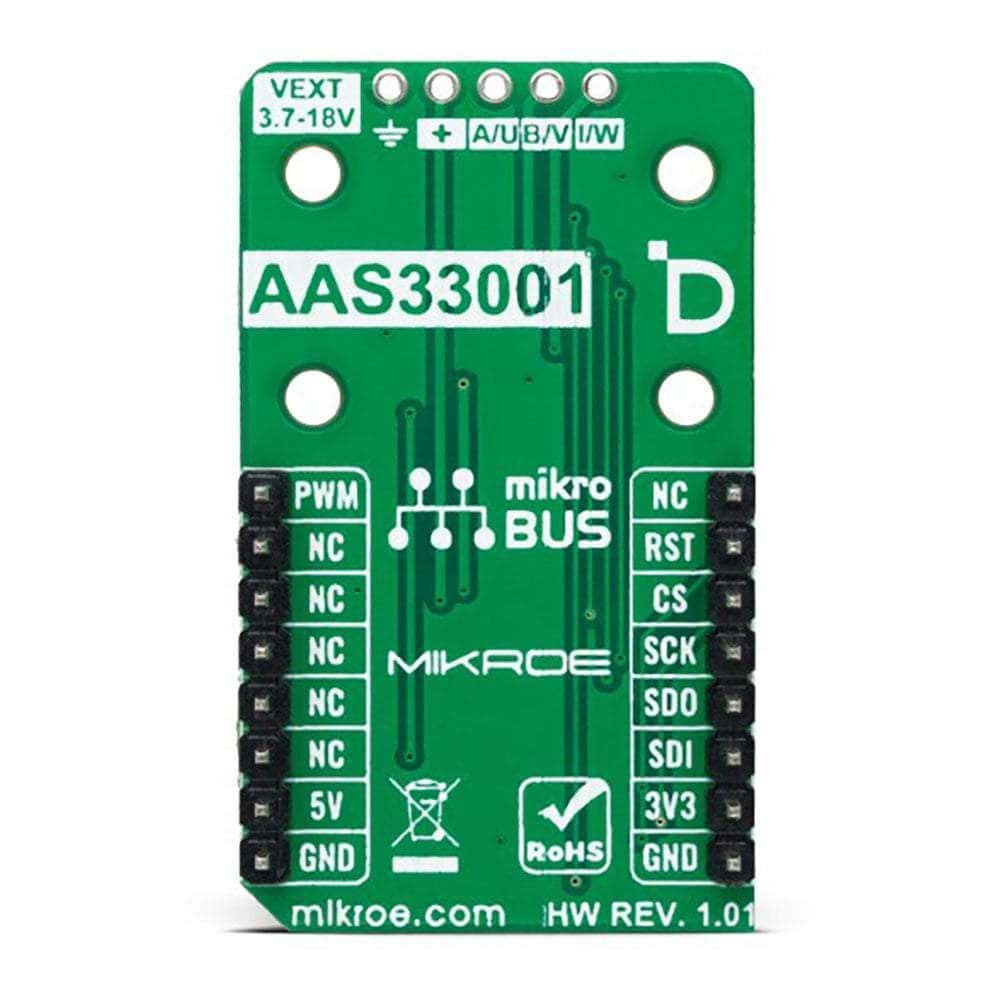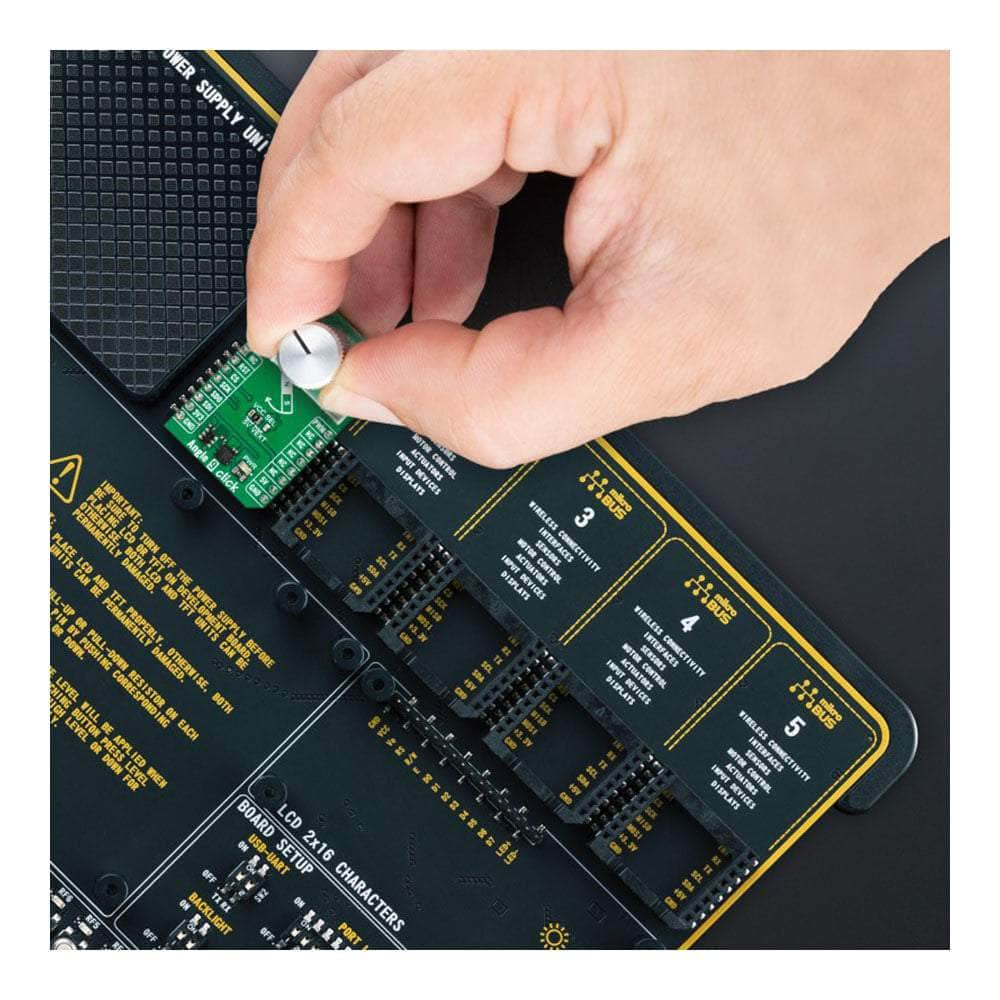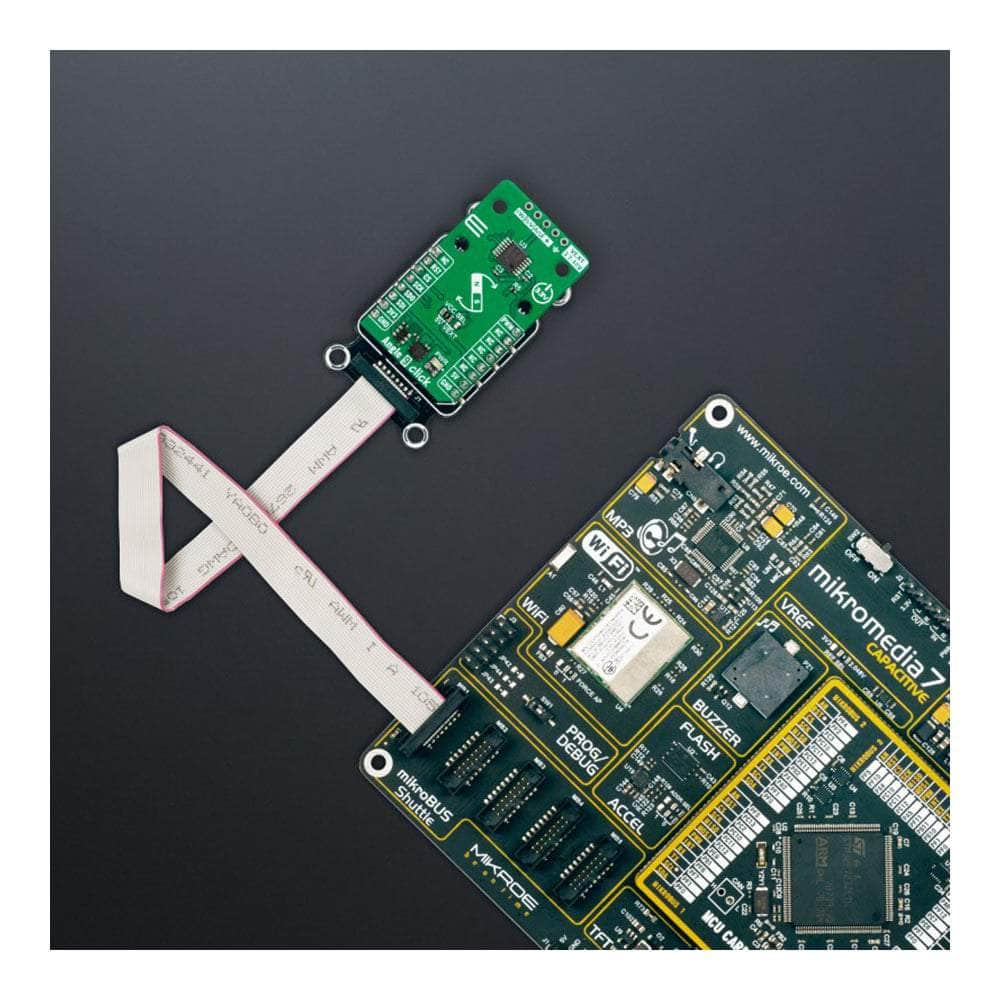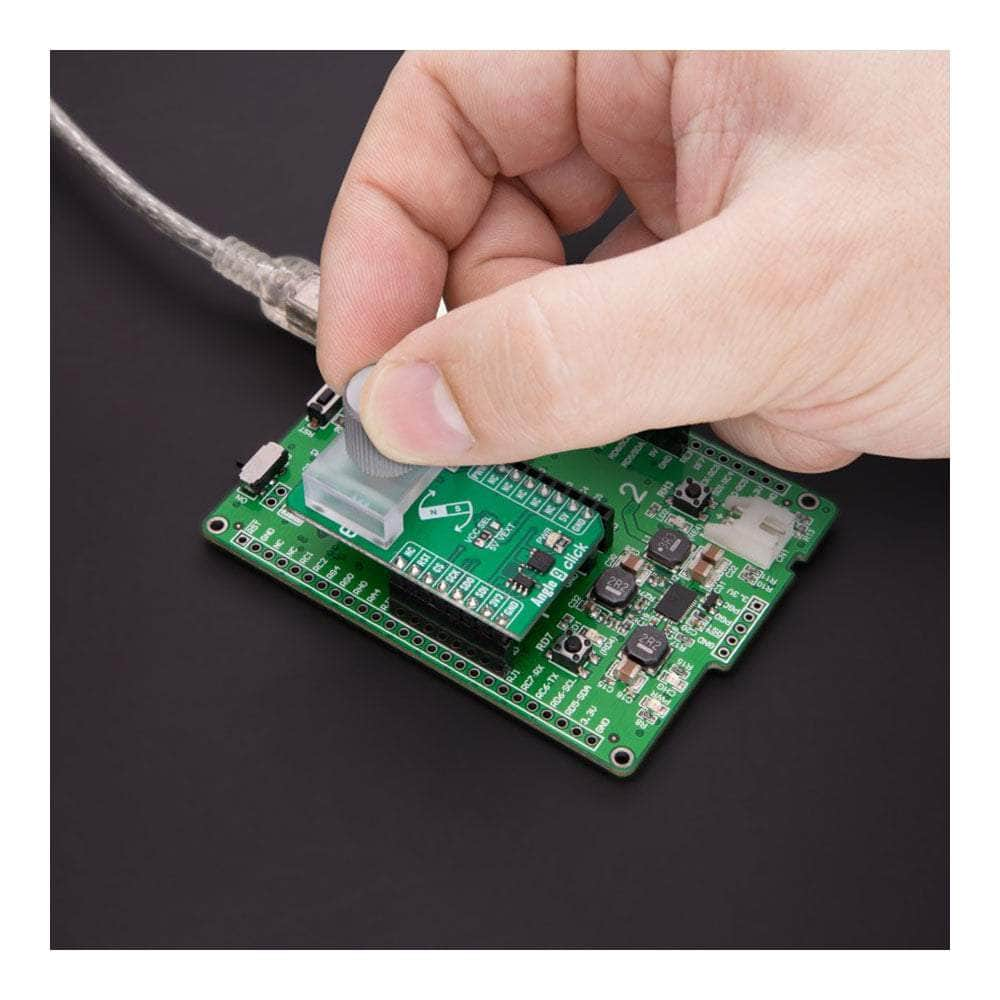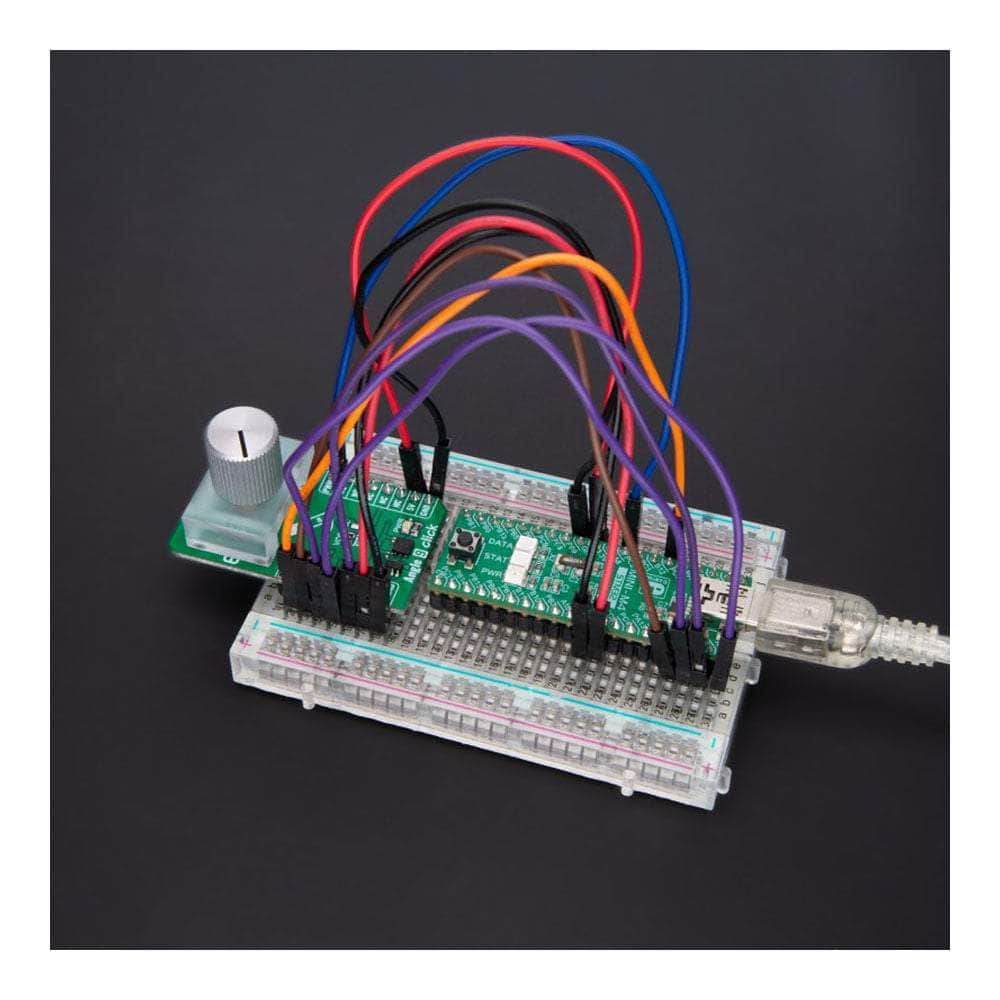 Angle 9 Click Board
Frequently Asked Questions
Have a Question?
Be the first to ask a question about this.
Ask a Question