Regular price
$104.00 USD
excluding tax
Regular price
Sale price
$104.00 USD
excluding tax
Unit price
per
Sale
Sold out
Key Features
Simple data post-processing, high measurement performance, SPI serial interface, high data throughput, high configuration flexibility, unlimited measurement range, high resolution, and more
Based on the AS6500 - time-to-digital converter from ScioSense
Can be used general-purpose laser distance measurement in 1D, 2D, and 3D, speed control, object recognition, time-of-flight spectroscopy, and more
mikroBUS: SPI Interface
The TDC 2 Click Board™: Capture Events with Precision
The TDC 2 Click Board™ is a compact add-on board designed to recognize events and digitally represent their occurrence. This board offers exceptional measurement performance and data throughput, equipped with ScioSense's AS6500, a powerful four-channel time-to-digital converter (TDC) front end.
With its calibrated results and straightforward data post-processing, the AS6500 ensures accurate calculations of calibrated stop measurements referenced to the applied reference clock. The board utilizes the SPI serial interface, allowing seamless data reading and front-end configuration.
Whether you're working with portable handheld laser range equipment or engaging in ambitious time-of-flight measurements of high performance, the TDC 2 Click Board™ is the perfect solution. Its high configuration flexibility and extensive measurement range make it versatile for various applications.
Streamlined Software Development
To simplify software development, the TDC 2 Click Board™ is supported by a mikroSDK-compliant library. This library includes a range of functions that streamline the coding process, enabling you to focus on your project's core functionality.
Ready to Use
As a fully tested product, the TDC 2 Click Board™ is ready for immediate use on any system equipped with the mikroBUS™ socket. Connect it to your setup and start capturing events with precision.
View full details
SKU: MIKROE-5570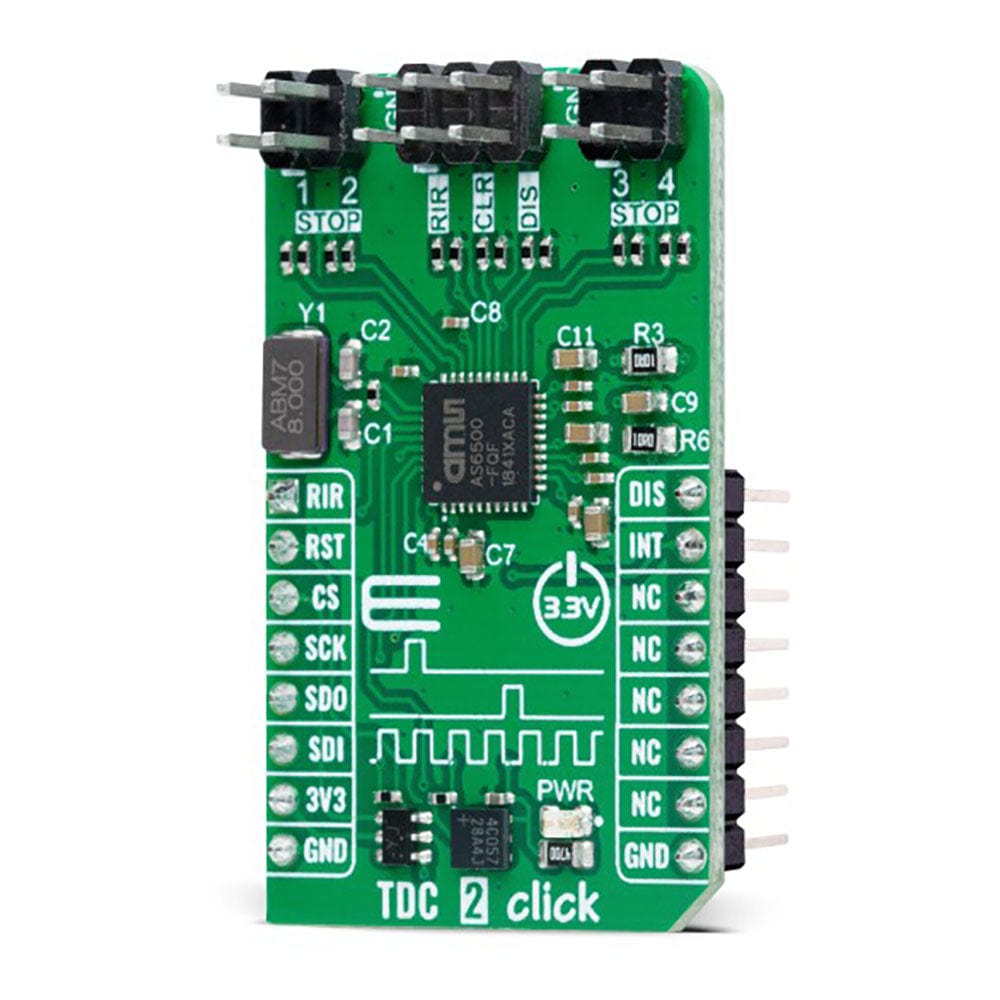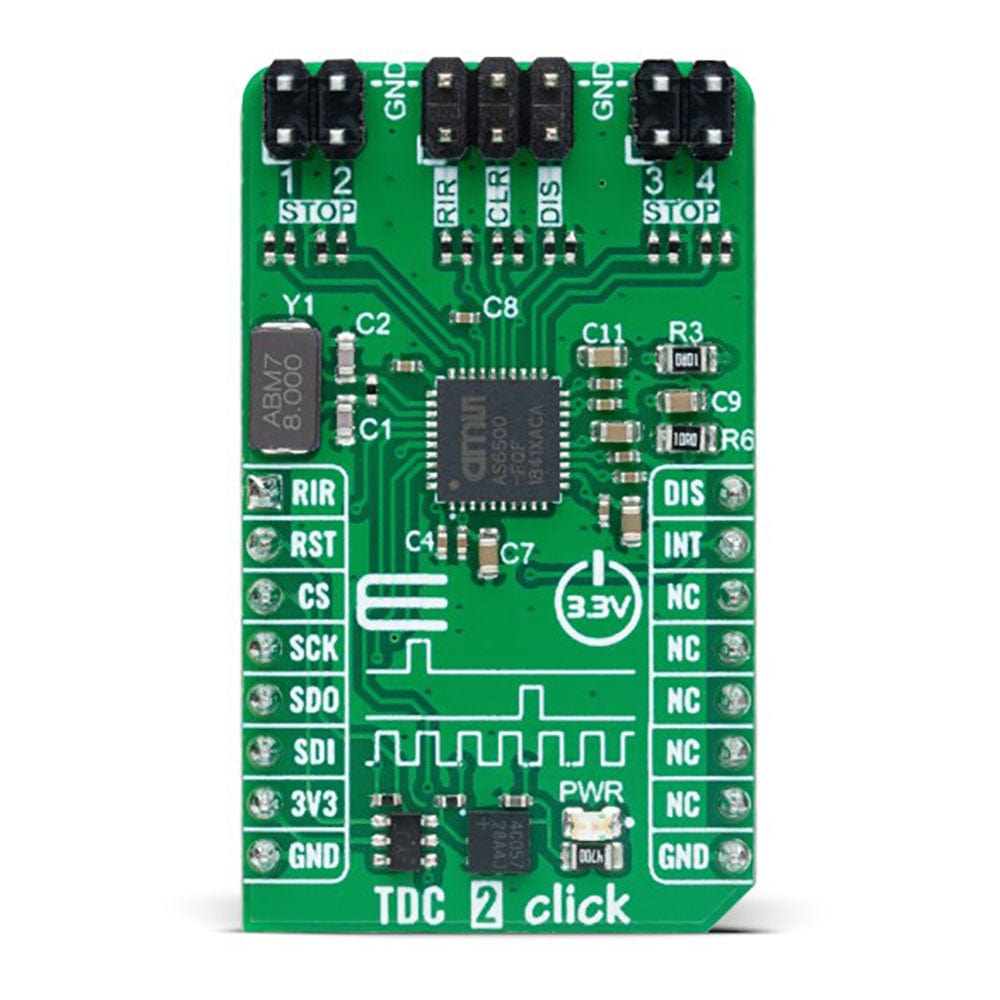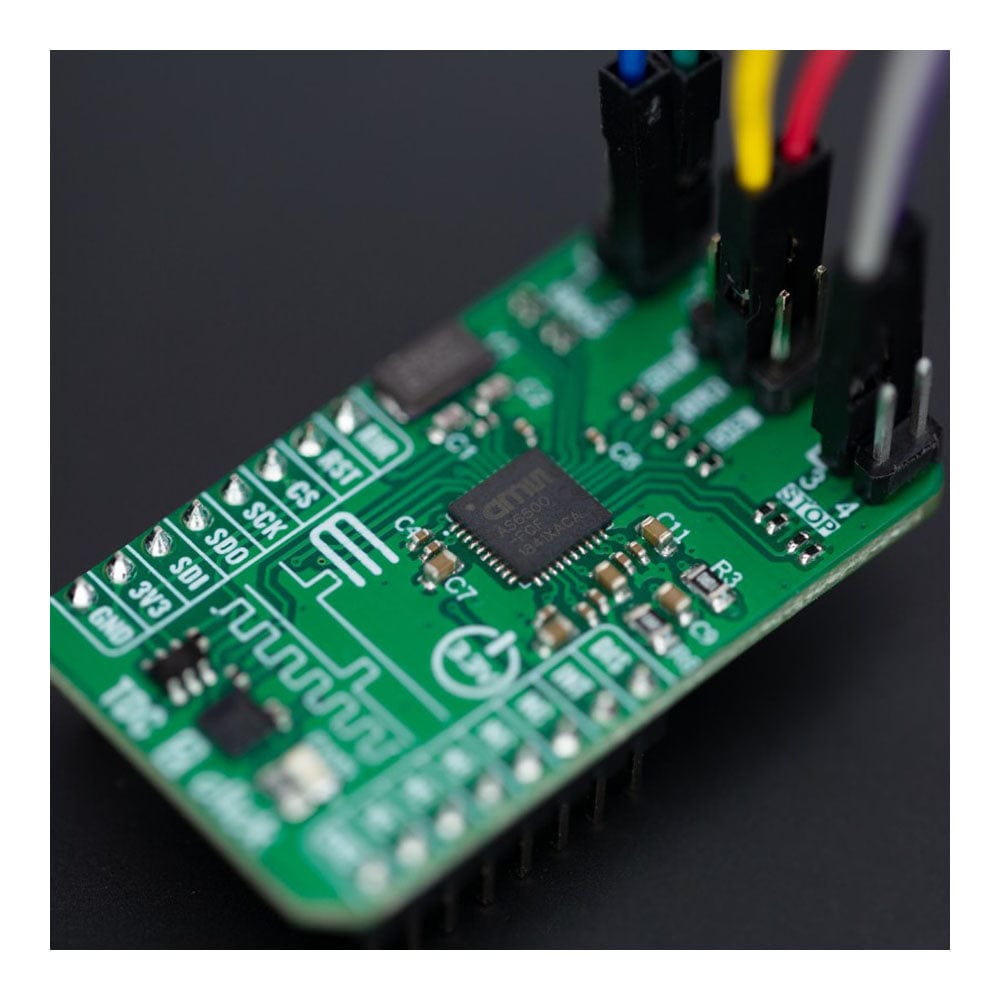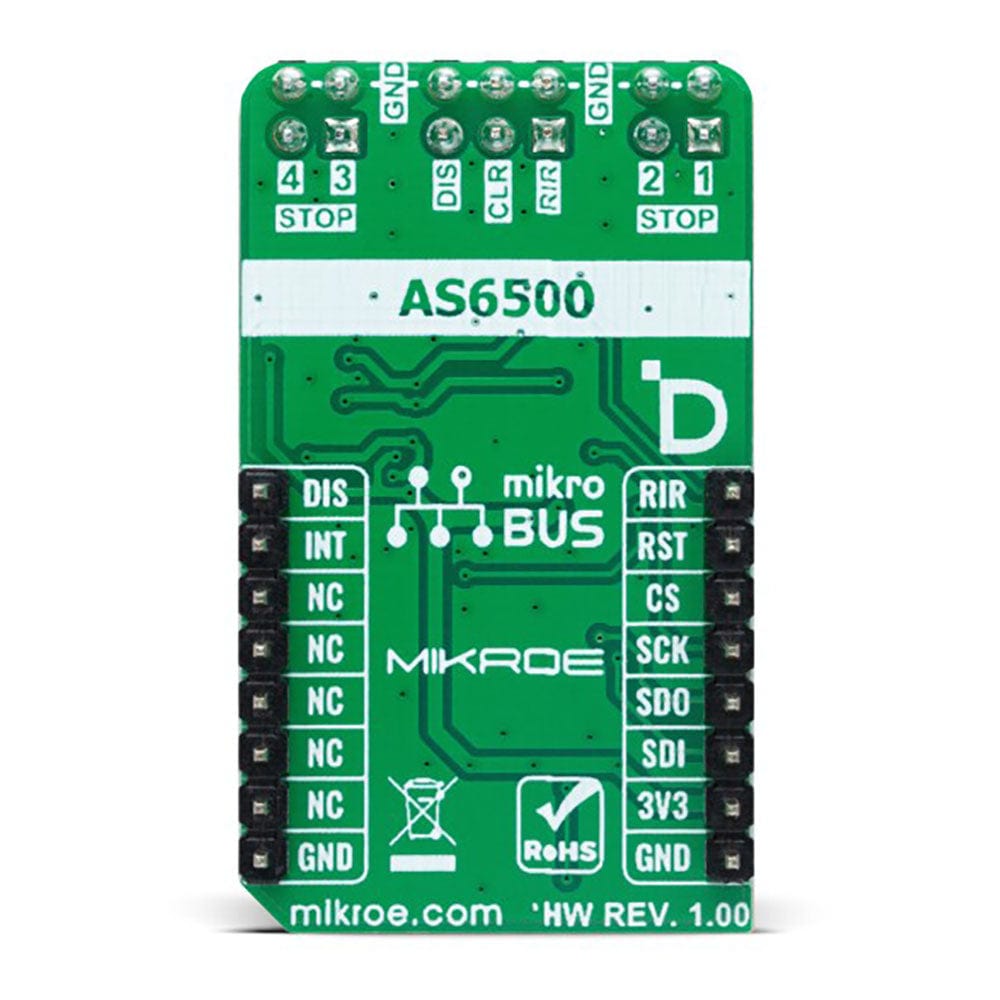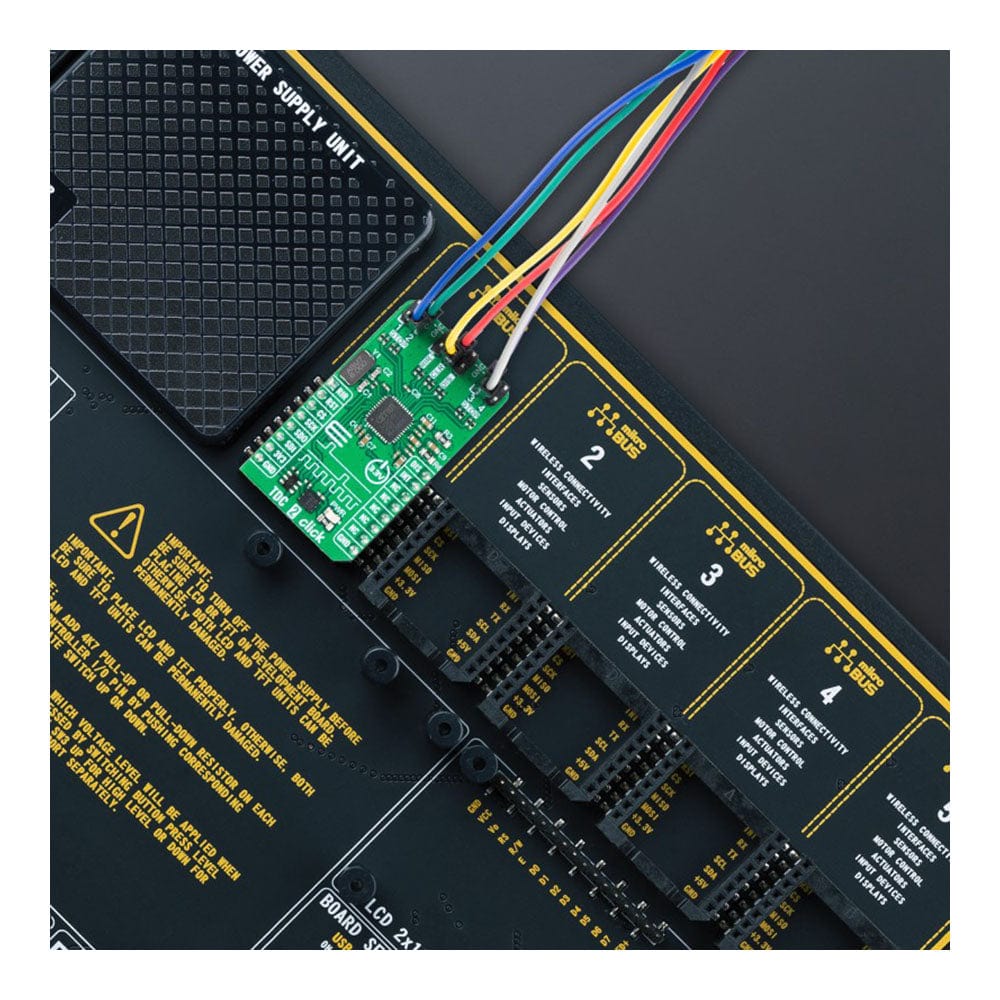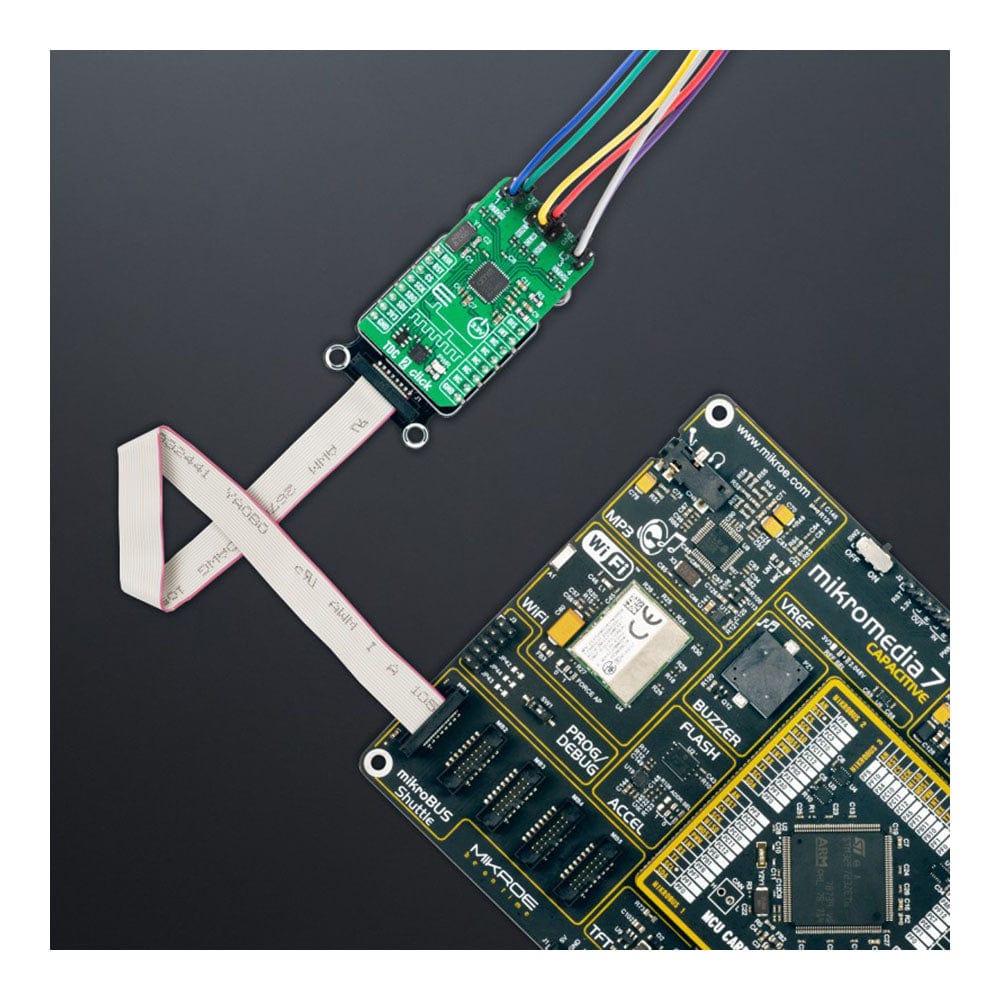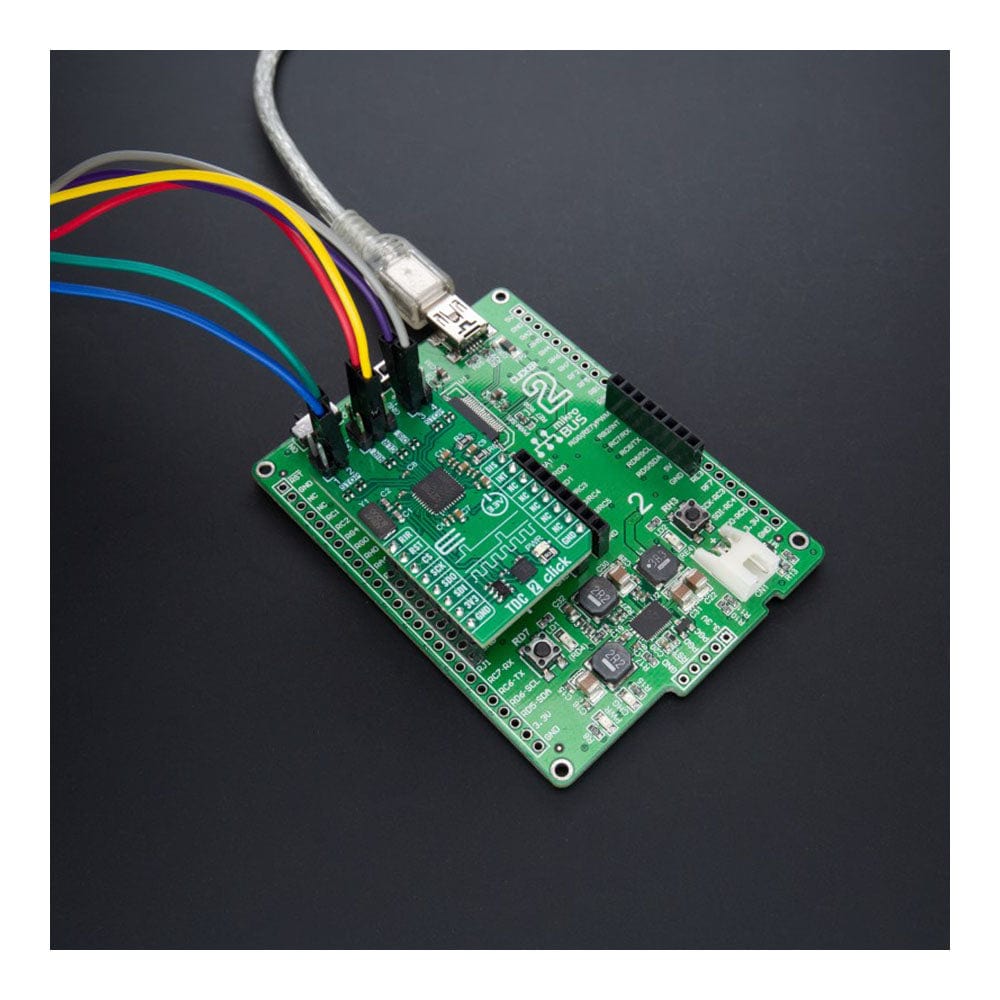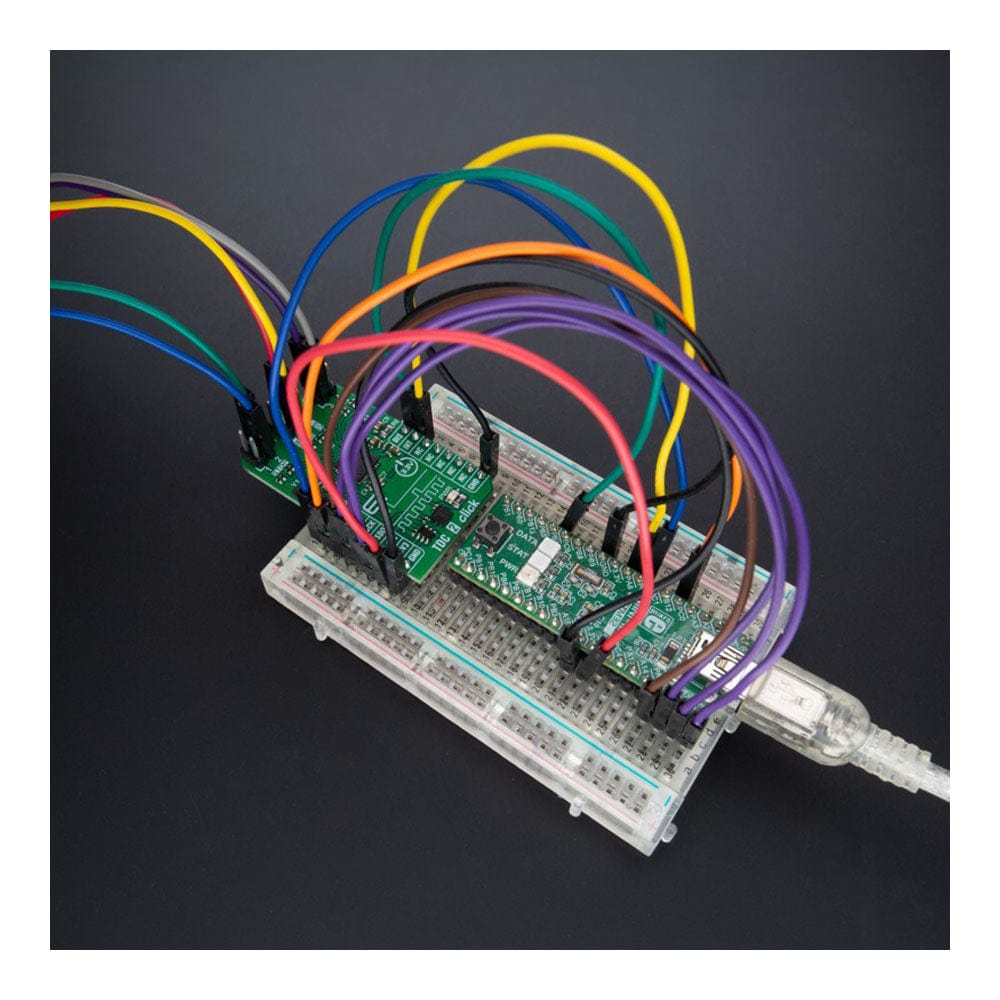 TDC 2 Click Board
Frequently Asked Questions
Have a Question?
Be the first to ask a question about this.
Ask a Question