When pre-ordered, this item normally ships within 10 working days
Key Features
Low power consumption, high precision, I2C interface, factory calibrated, high accuracy and resolution, high reliability and long-term stability, and more
Based on the TMP114 - digital output temperature sensor from Texas Instruments
Can be used for the thermal management of portable electronics and industrial, consumer, and environmental applications
mikroBUS: I2C Interface
Introducing the Thermo 27 Click Board™ - the perfect solution for precise temperature measurement! This compact add-on board features the top-of-the-line TMP114 digital temperature sensor from Texas Instruments, known for its exceptional accuracy and resolution. The TMP114 includes a factory-calibrated internal thermal BJT sensor, a 16-bit ADC, and a digital signal processor, resulting in an impressive accuracy of ±0.3°C and a resolution of 0.0078°C. Its I2C configuration and wide ambient temperature range (-10°C to 85°C) make it reliable and suitable for various applications.
But that's not all - the Thermo 27 Click Board™ comes with a MikroSDK-compliant library for easy integration into your system, and it's been thoroughly tested for optimal performance. Plug it into a mikroBUS™ socket, and you're ready to go! Don't miss out on this amazing opportunity to upgrade your temperature measurement capabilities - get your Thermo 27 Click Board™ today!
View full details
SKU: MIKROE-5509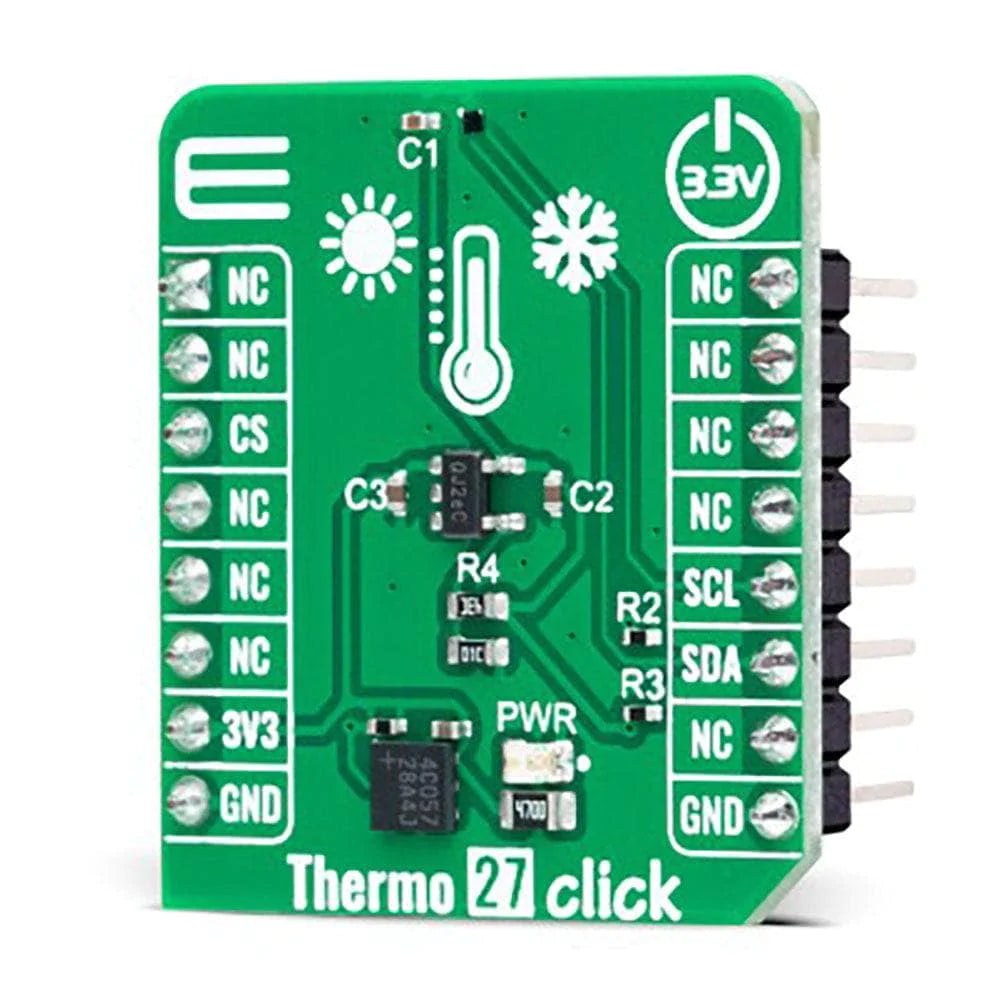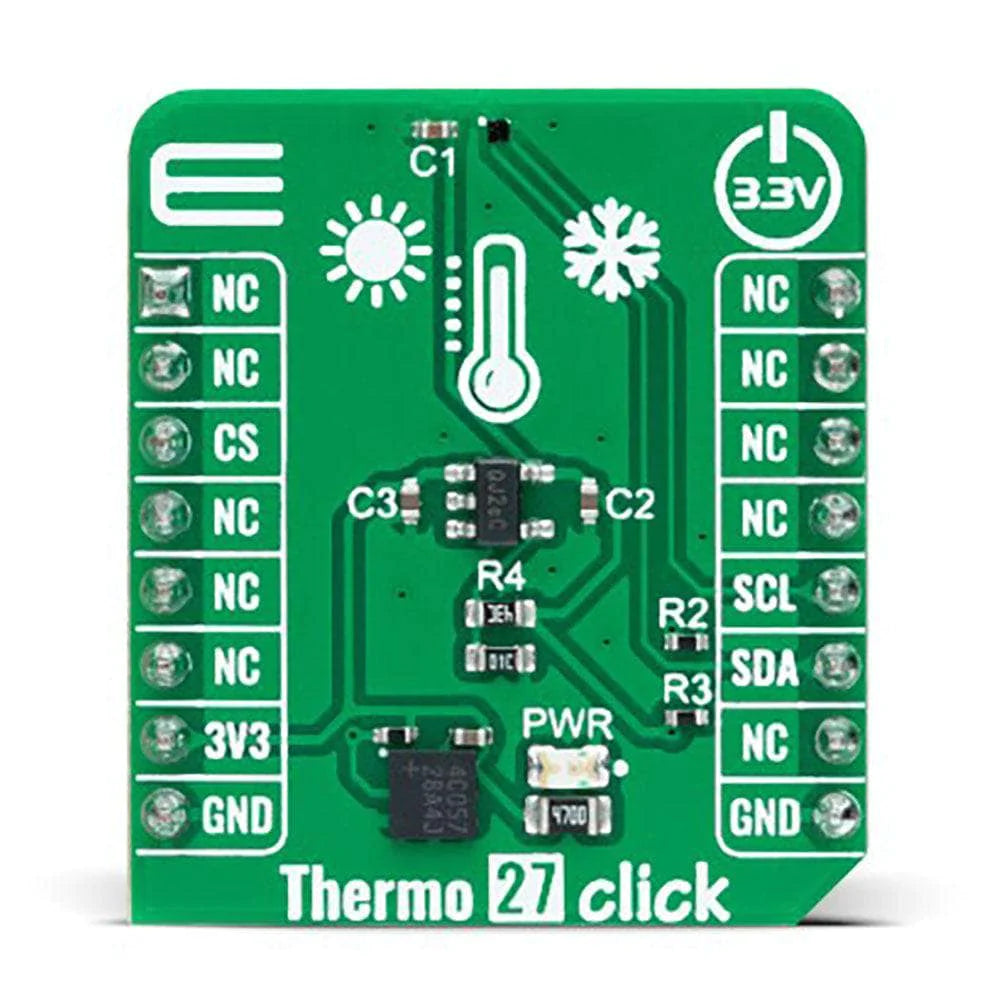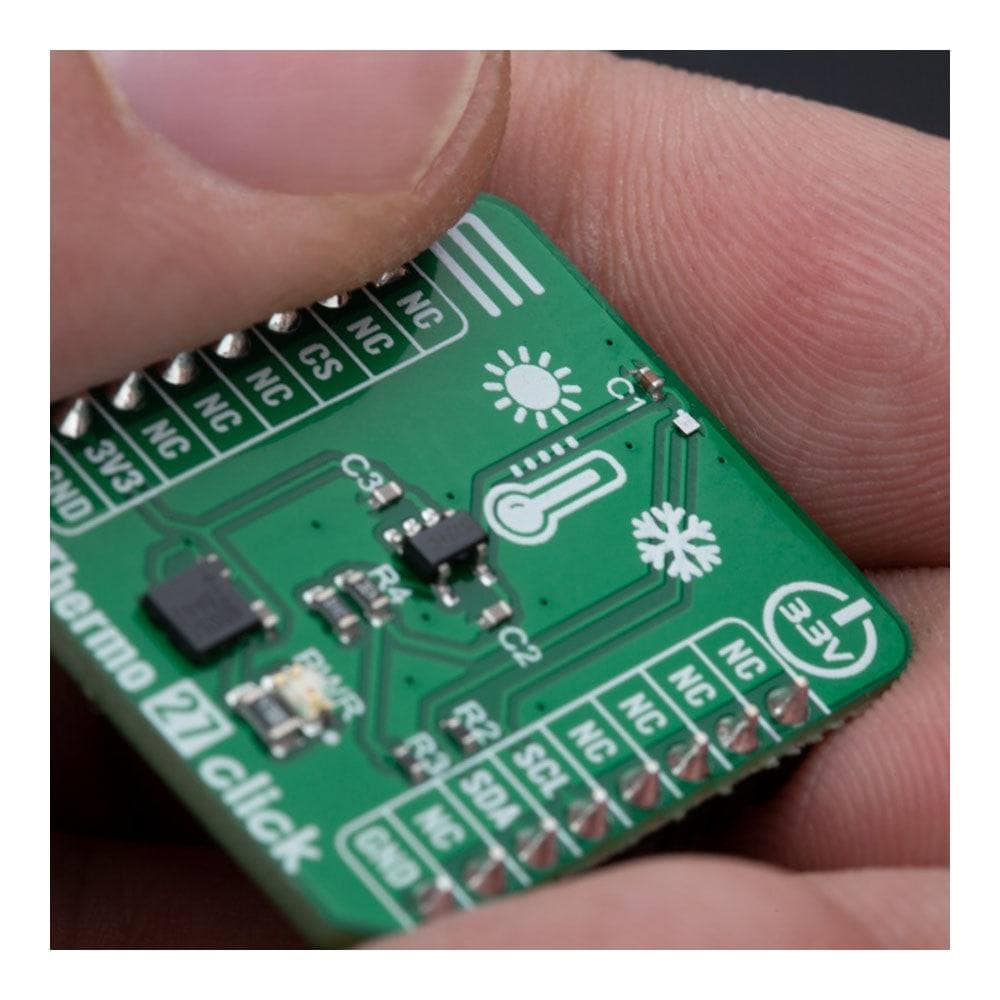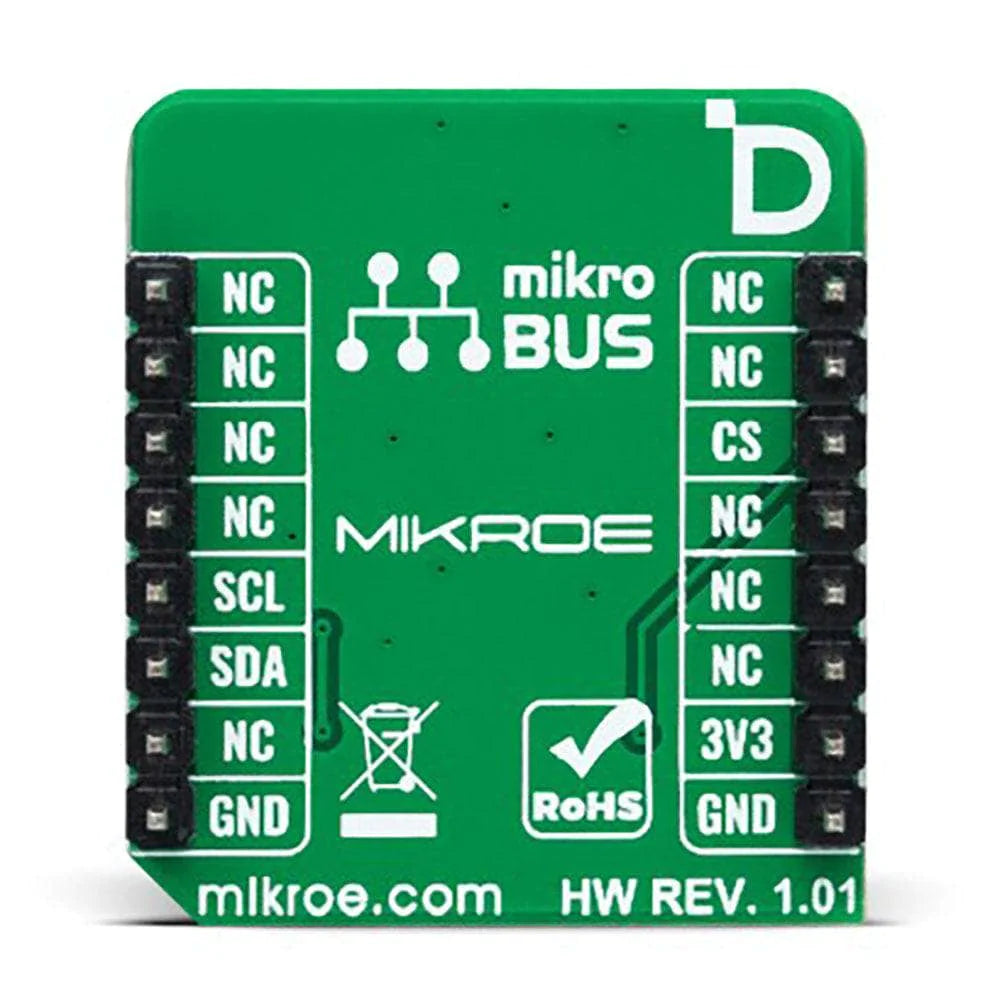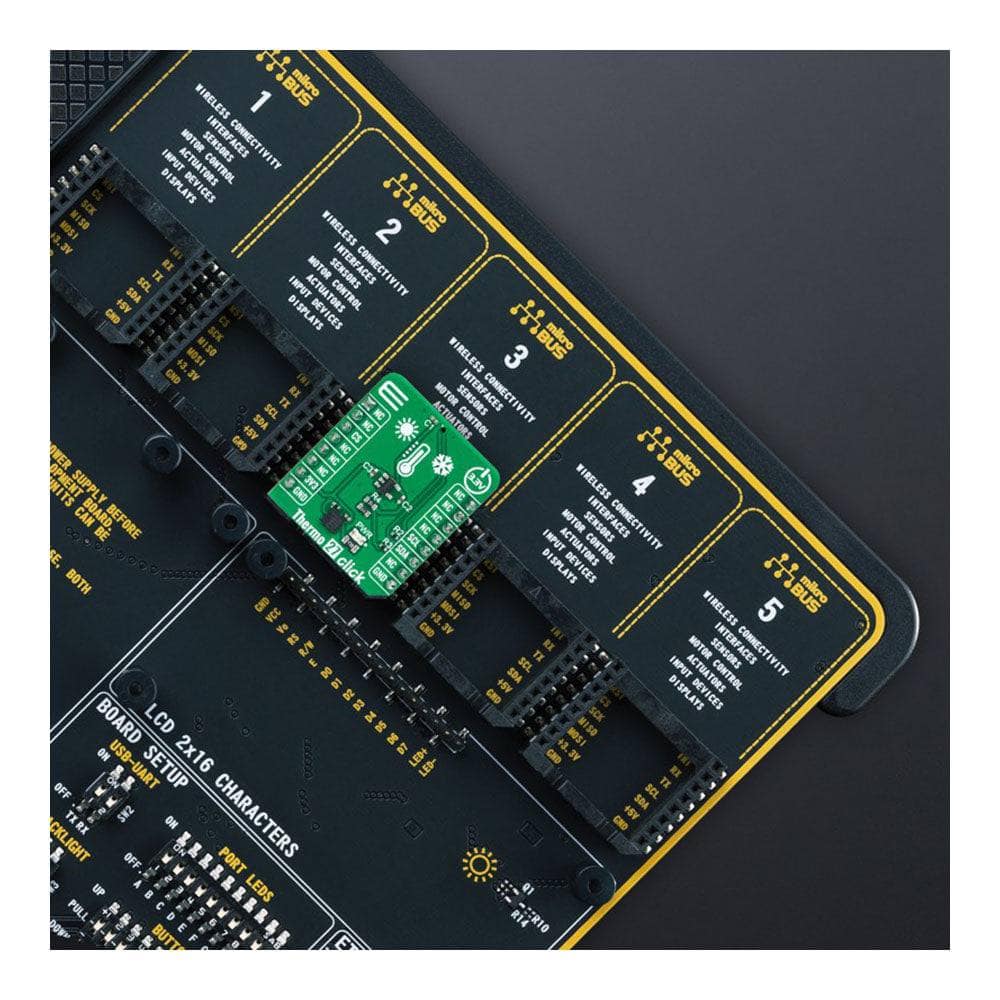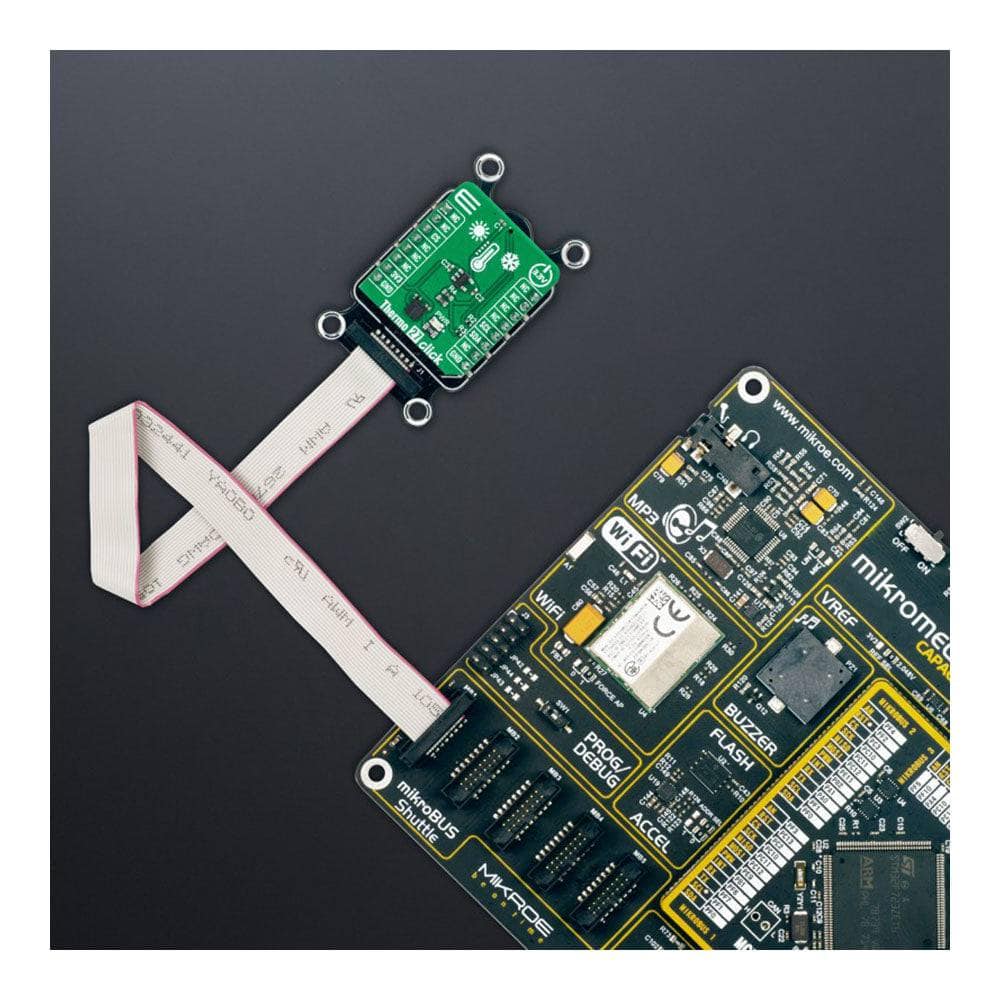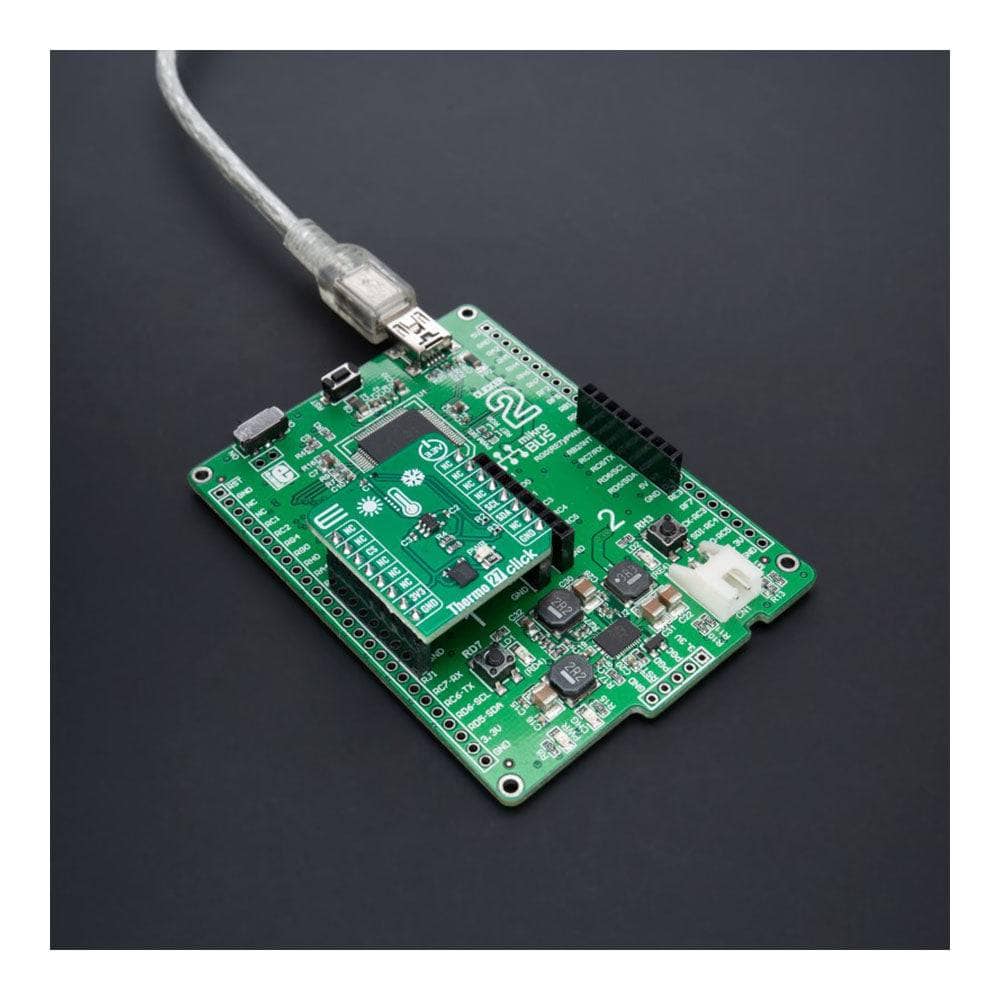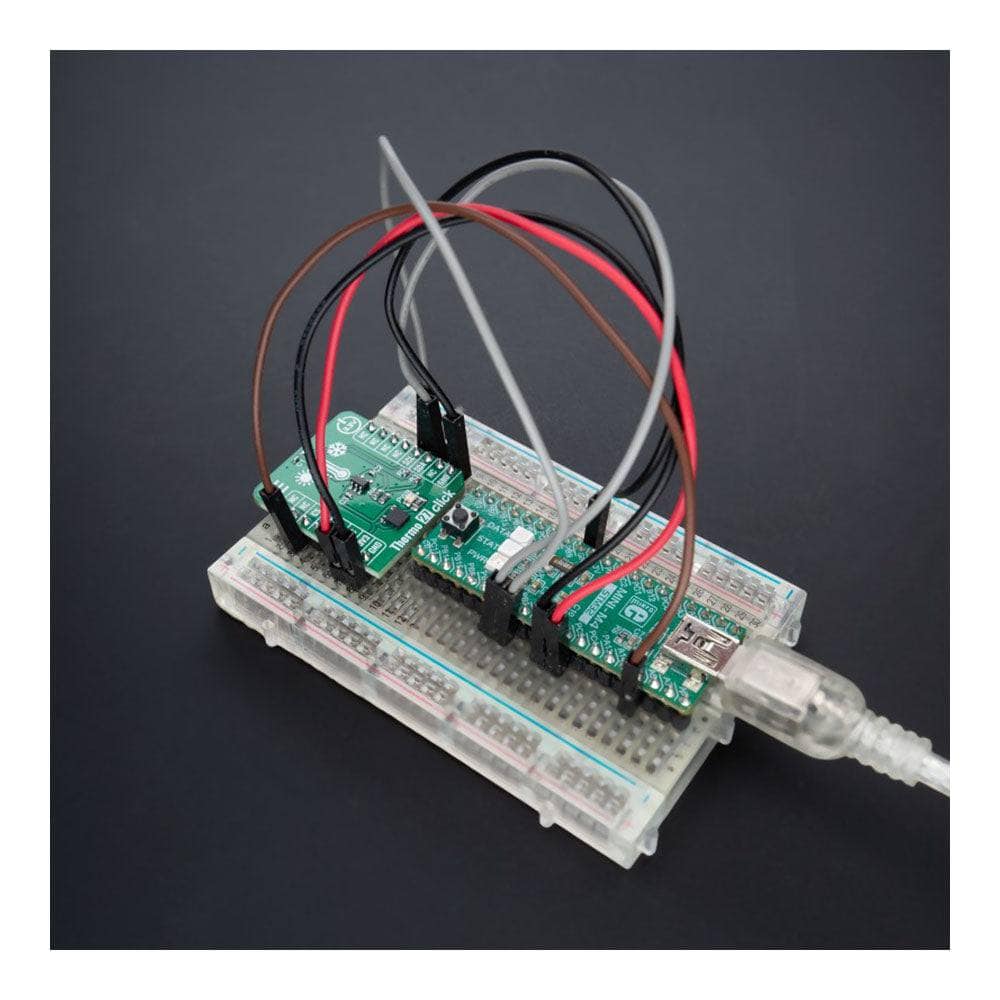 Thermo 27 Click Board
Frequently Asked Questions
Have a Question?
Be the first to ask a question about this.
Ask a Question