Allows you to use Click boards™ on your STM32 Nucleo-144 board
Empower Your Ideas with STM32 Nucleo-144 and Your Favourite Click boards™
Seamlessly develop and unleash the full potential of STM32 Nucleo-144 boards with our Click Shield for Nucleo-144!
Instant Access to an Extensive Range of Click boards™
With the integrated mikroBUS™ sockets, you can now instantly access our extensive range of Click boards™. The possibilities are boundless - imagine creating countless applications with just one host board.
Experience the ultimate freedom to explore and bring your ideas to life. Combine the power of STM32 Nucleo-144 with your favorite Click boards™ and witness the magic of innovation at your fingertips.
Don't miss out on this incredible opportunity to take your projects to the next level. Grab your Click Shield for Nucleo-144 now and embark on a journey of limitless creativity!
View full details
SKU: MIKROE-5487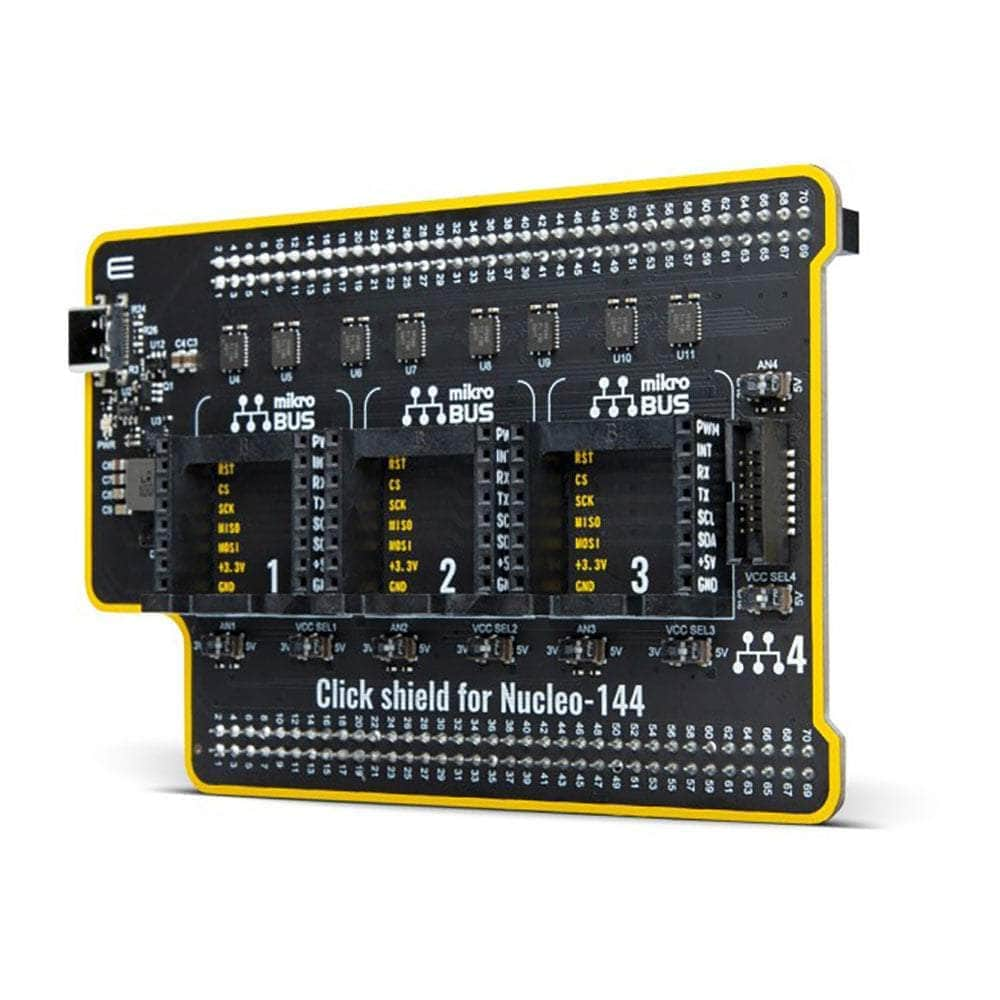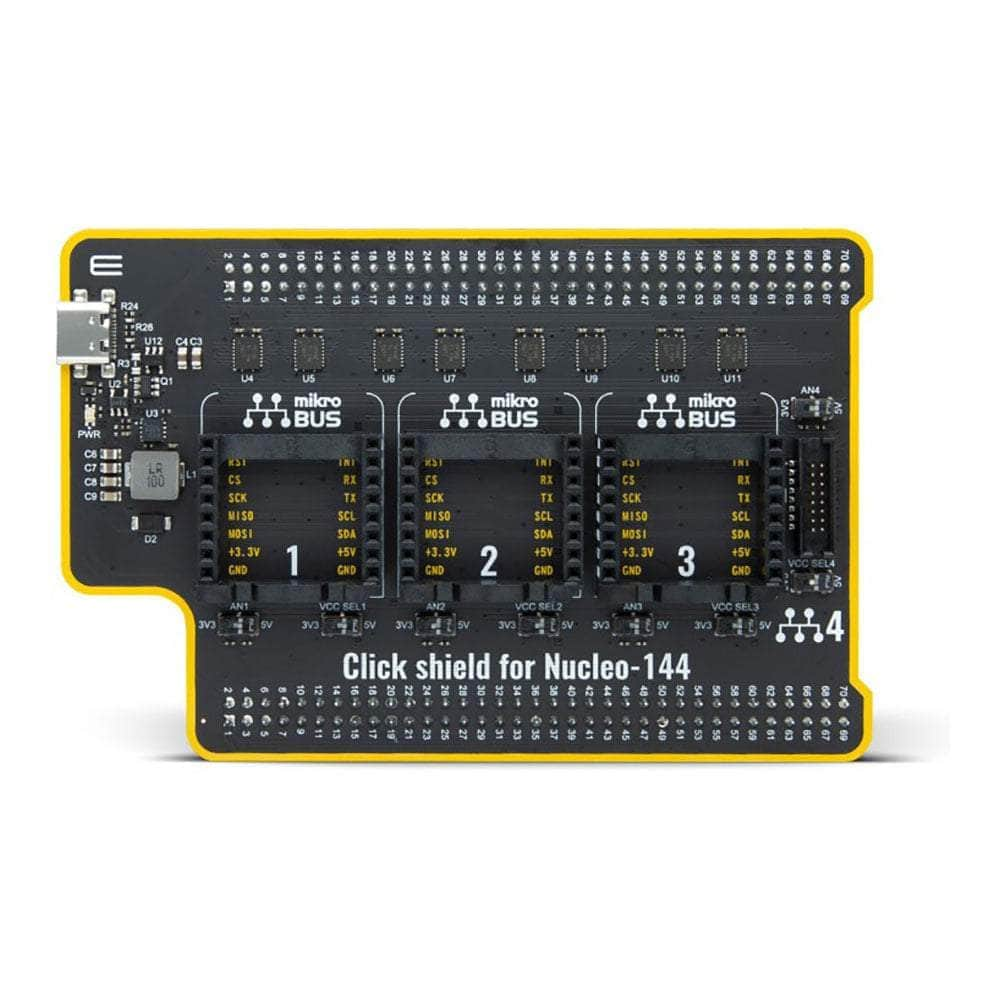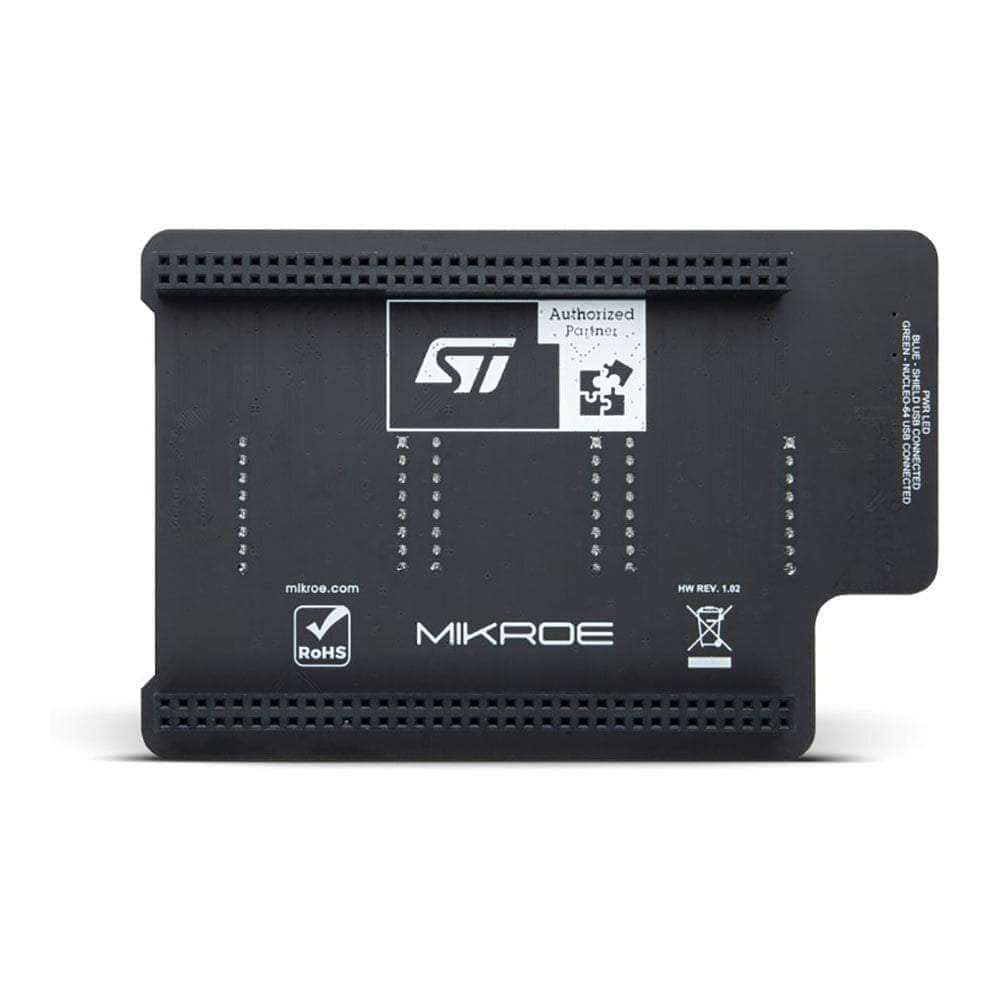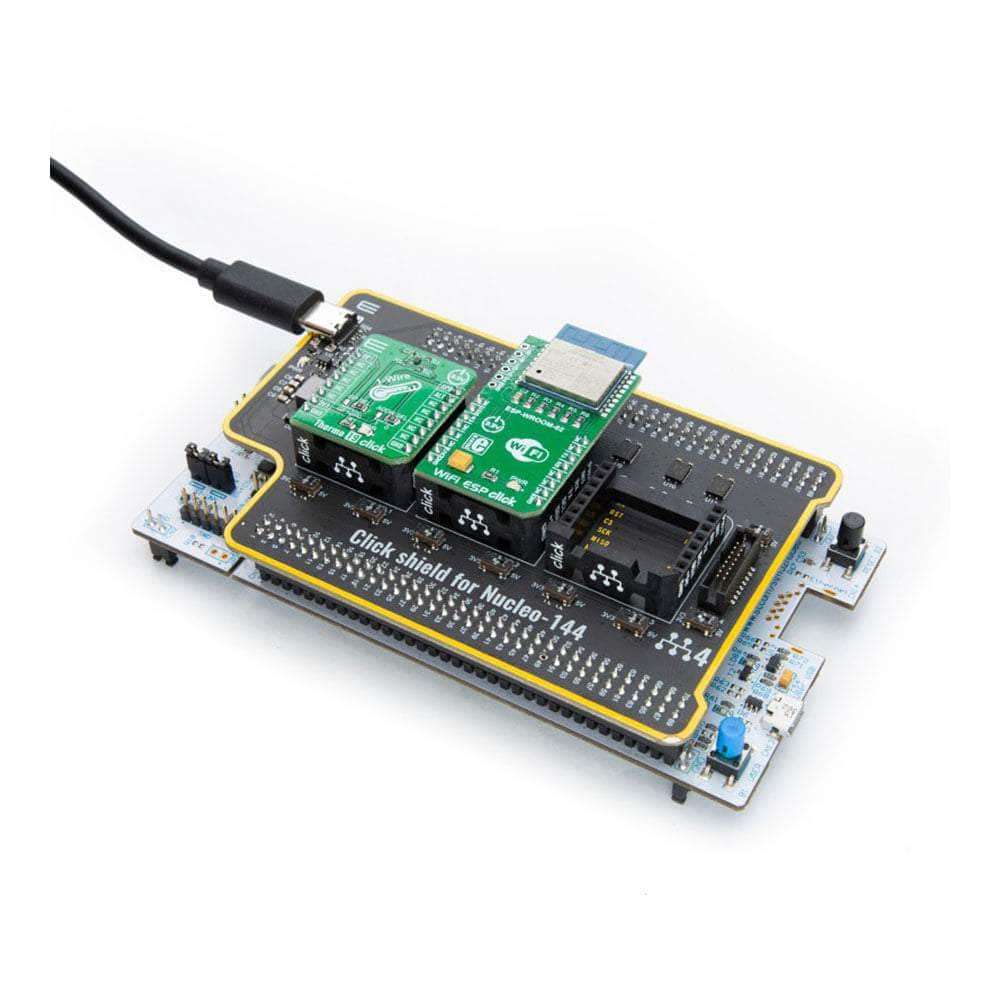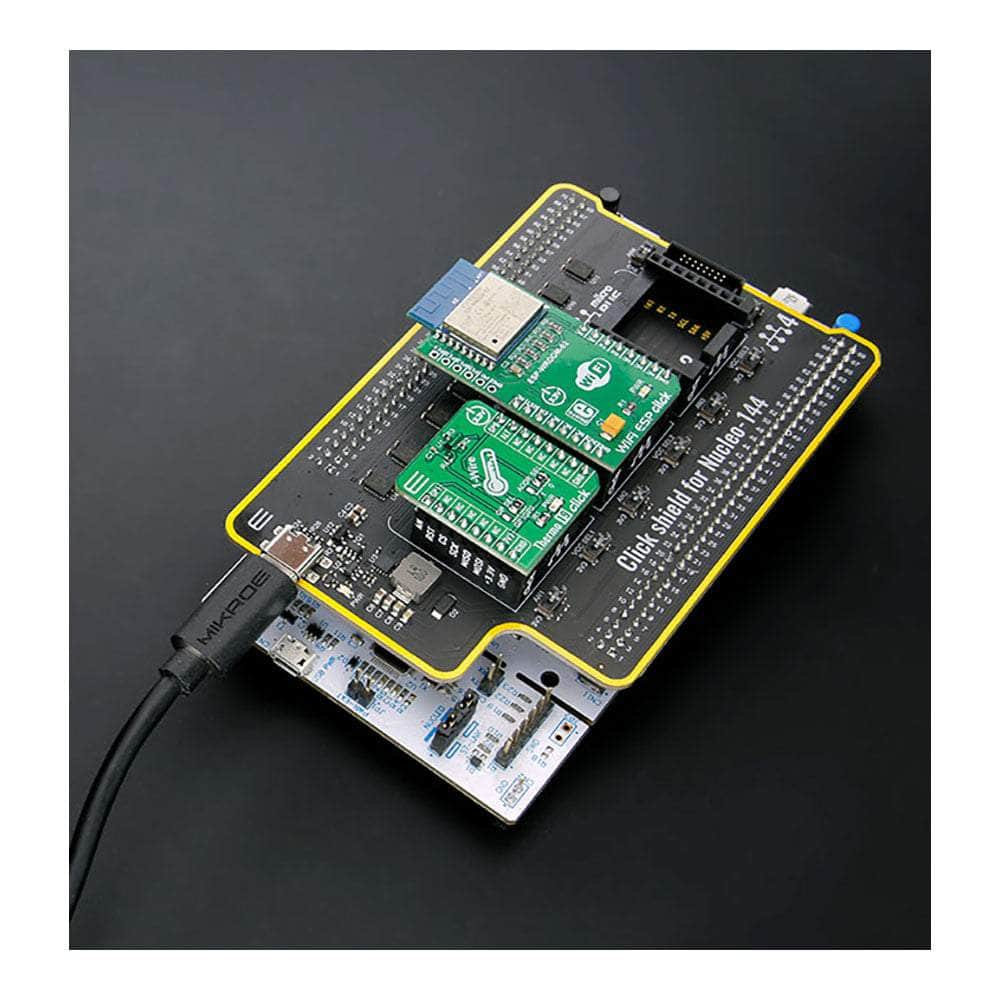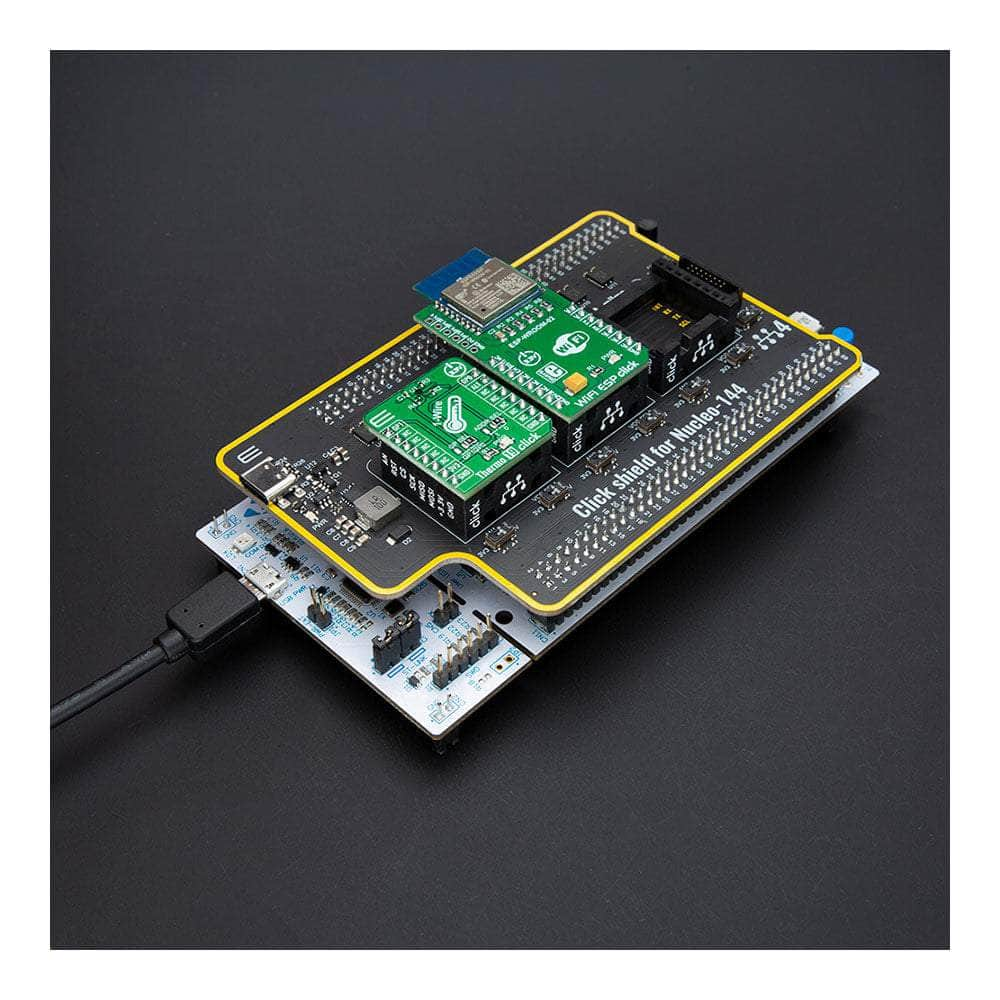 Click Shield for Nucleo-144
Frequently Asked Questions
Have a Question?
Be the first to ask a question about this.
Ask a Question