2-Phase Bipolar Stepping Motor Driver
Key Features
Low power consumption, capable of controlling one bipolar stepping motor, PWM controlled constant-current drive, operational in full, half, quarter, 1/8, 1/16, and 1/32 step resolutions, selectable decay mode, anomaly detection functions, and more
Based on the TB67S580FNG - two-phase bipolar stepping motor driver from Toshiba Semiconductor
Can be used for small stepping motors in various applications such as consumer electronics and industrial equipment
mikroBUS: I2C and GPIO Interfaces
The Stepper 20 Click Board™: Compact and Powerful
Introducing the Stepper 20 Click Board™, the ultimate solution for all your bipolar stepper motor driving needs. This compact add-on board features the cutting-edge TB67S580FNG, a two-phase bipolar stepping motor driver from Toshiba Semiconductor.
Superior Performance and Control
With the Stepper 20 Click Board™, you can experience unparalleled performance and precise control over your stepper motor. The board utilizes the advanced BiCD process, ensuring optimal efficiency and reliability. It supports a wide range of step resolutions, from full to 1/32, reducing motor noise and providing smoother control.
Flexible Voltage Range and Current Capacity
No matter the power requirements of your application, the Stepper 20 Click Board™ has you covered. It operates flawlessly within a wide voltage range of 8.2V to 44V. Plus, with a maximum output current capacity of 1.28A, you can confidently drive your stepper motor without any worries.
Enhanced Features and Protection
Equipped with a decay modes selection function and multiple anomaly detection indicators, the Stepper 20 Click Board™ ensures optimal performance and safety. You can easily select the decay mode that suits your specific motor requirements, while the anomaly detection features provide real-time feedback for any potential issues.
Seamless Integration and Easy Development
Designed for convenience and simplicity, the Stepper 20 Click Board™ is fully supported by a mikroSDK-compliant library. This comprehensive library provides a range of functions that streamline software development, allowing you to focus on unleashing the full potential of your stepper motor.
Get Started Today
The Stepper 20 Click Board™ is a fully tested and ready-to-use product, making it the perfect choice for consumer electronics and industrial equipment applications. Simply plug it into any system equipped with the mikroBUS™ socket, and experience the power and precision of the Stepper 20 Click Board™ for yourself!
View full details
SKU: MIKROE-5477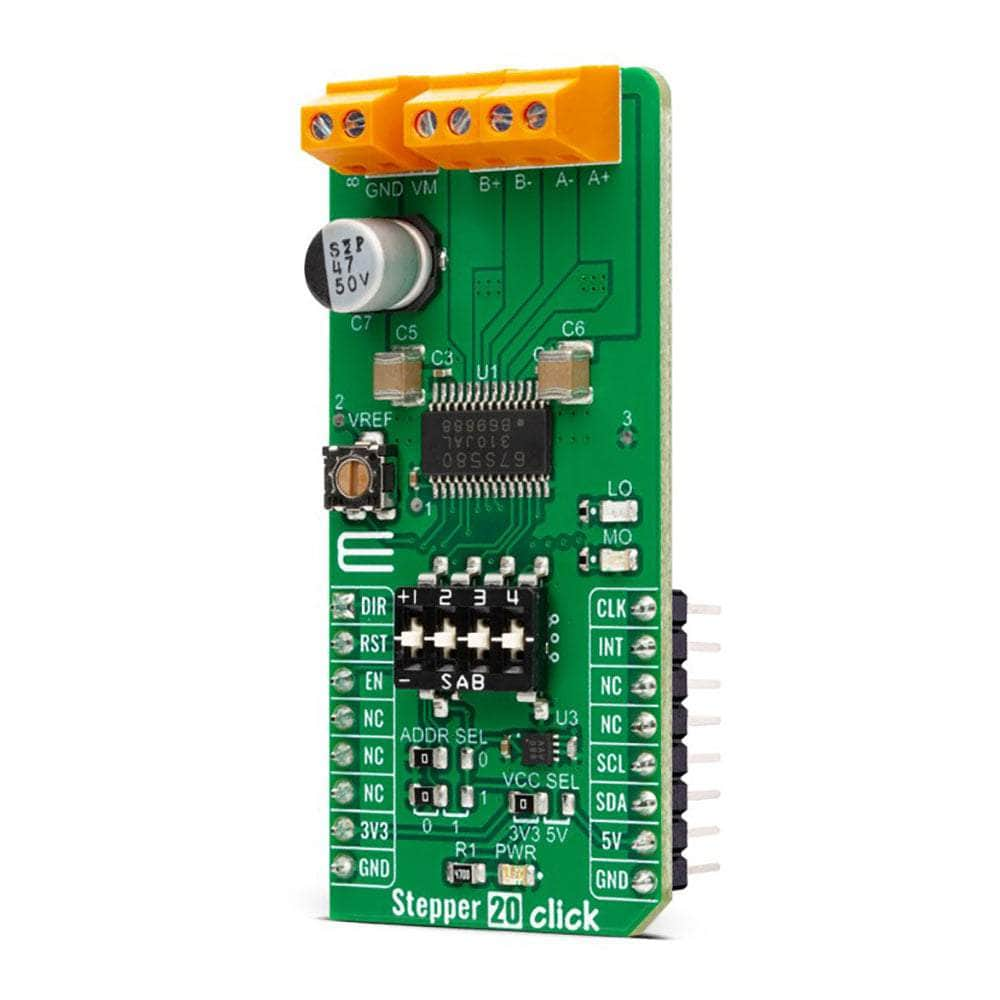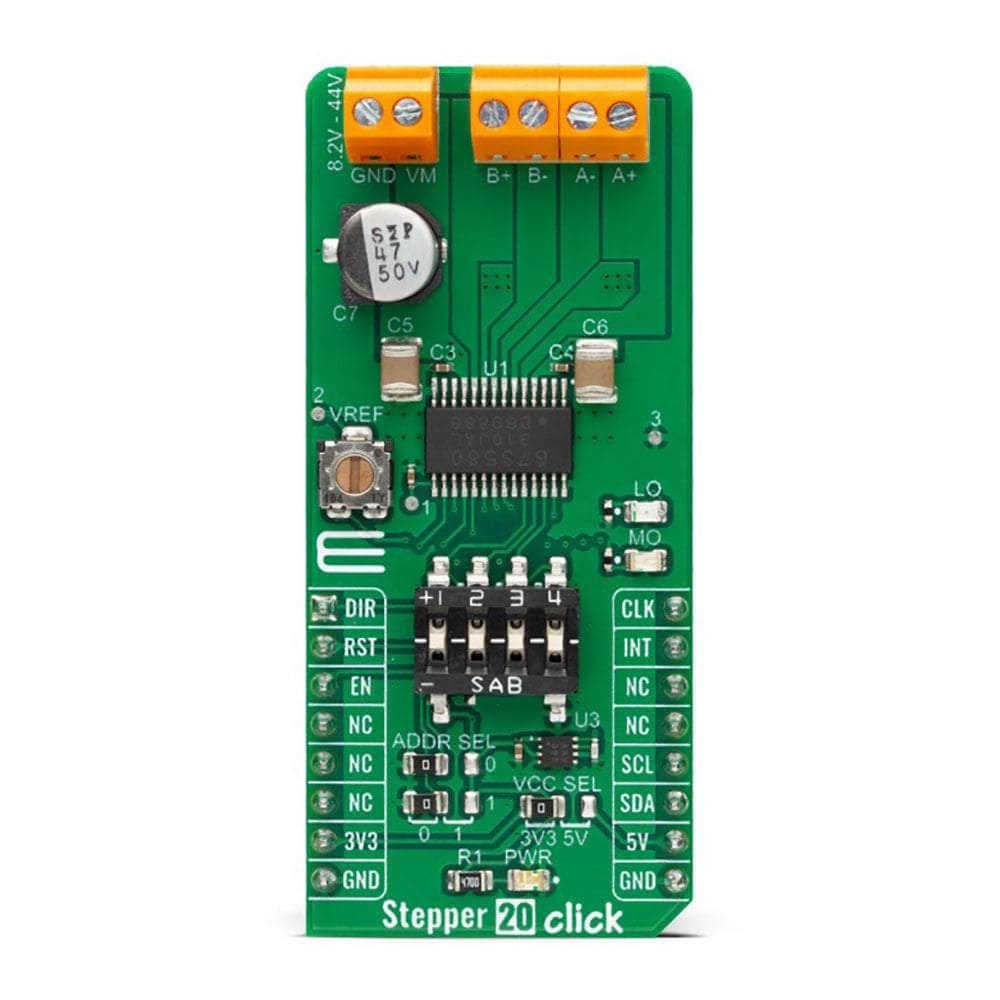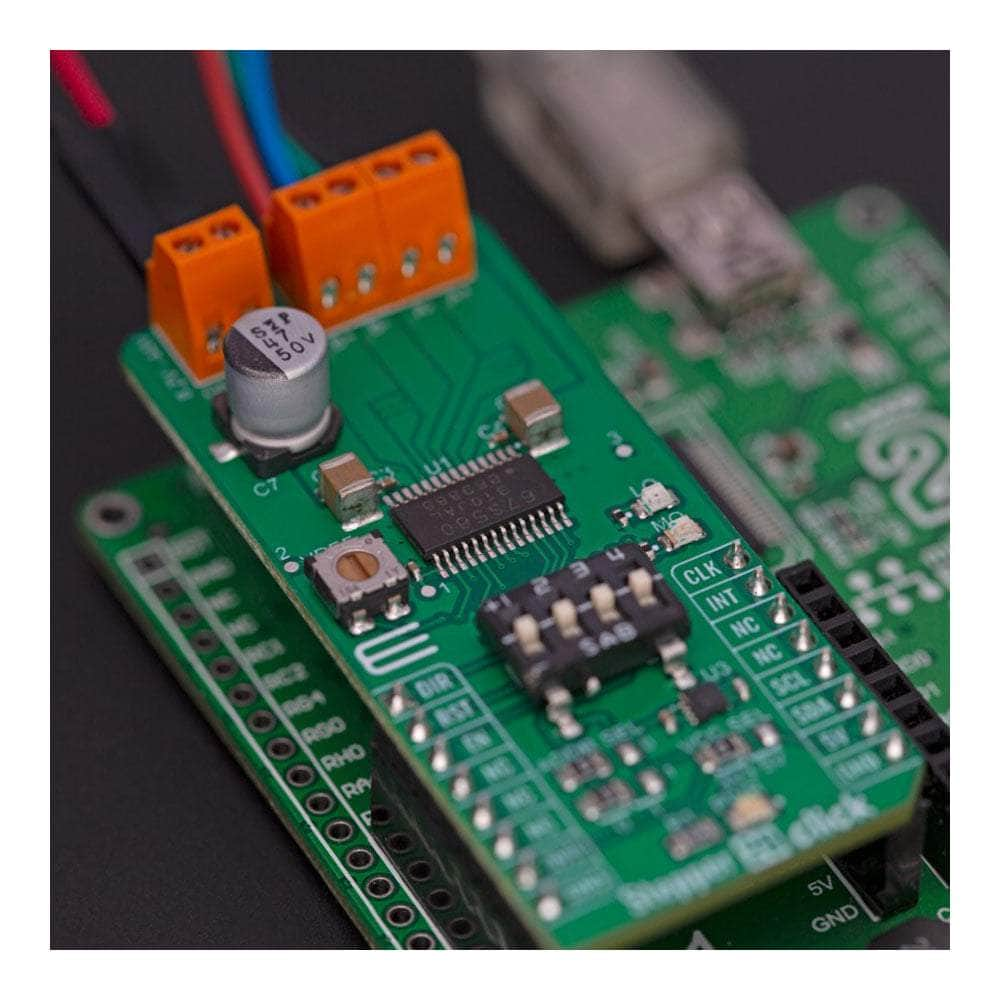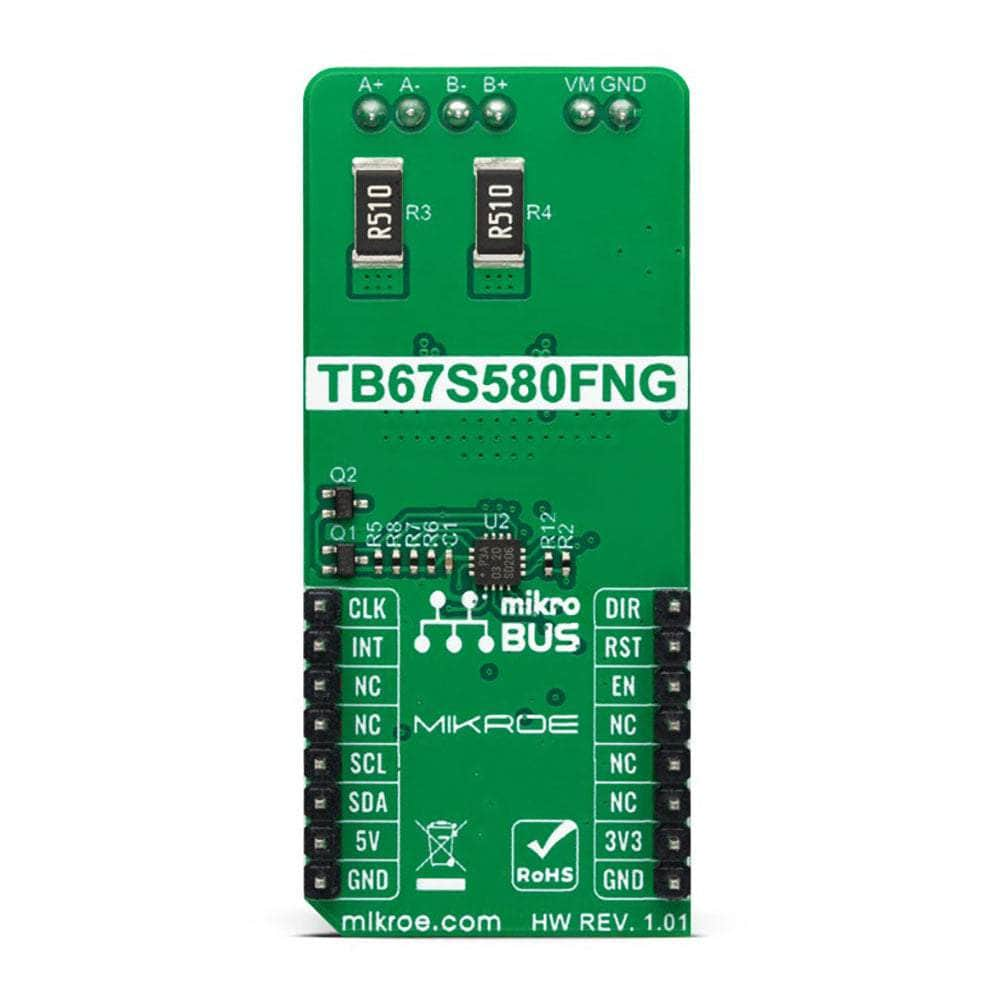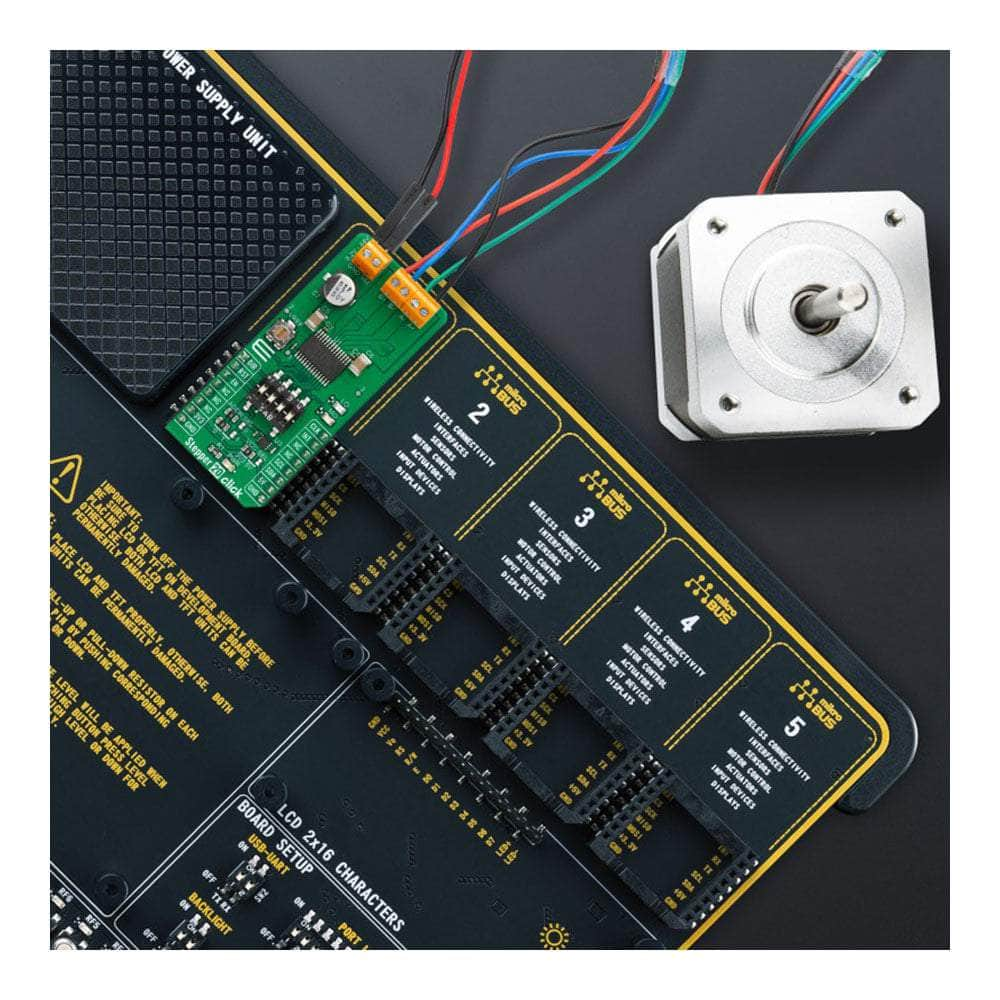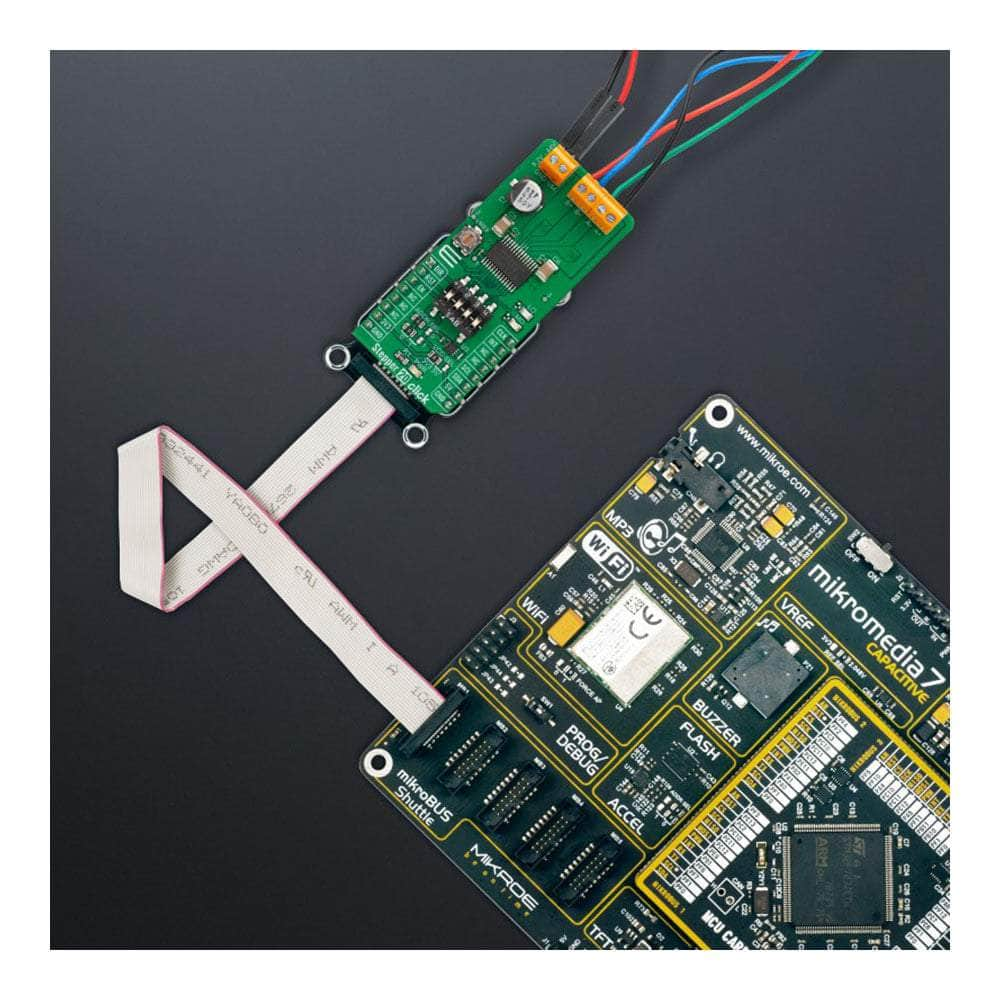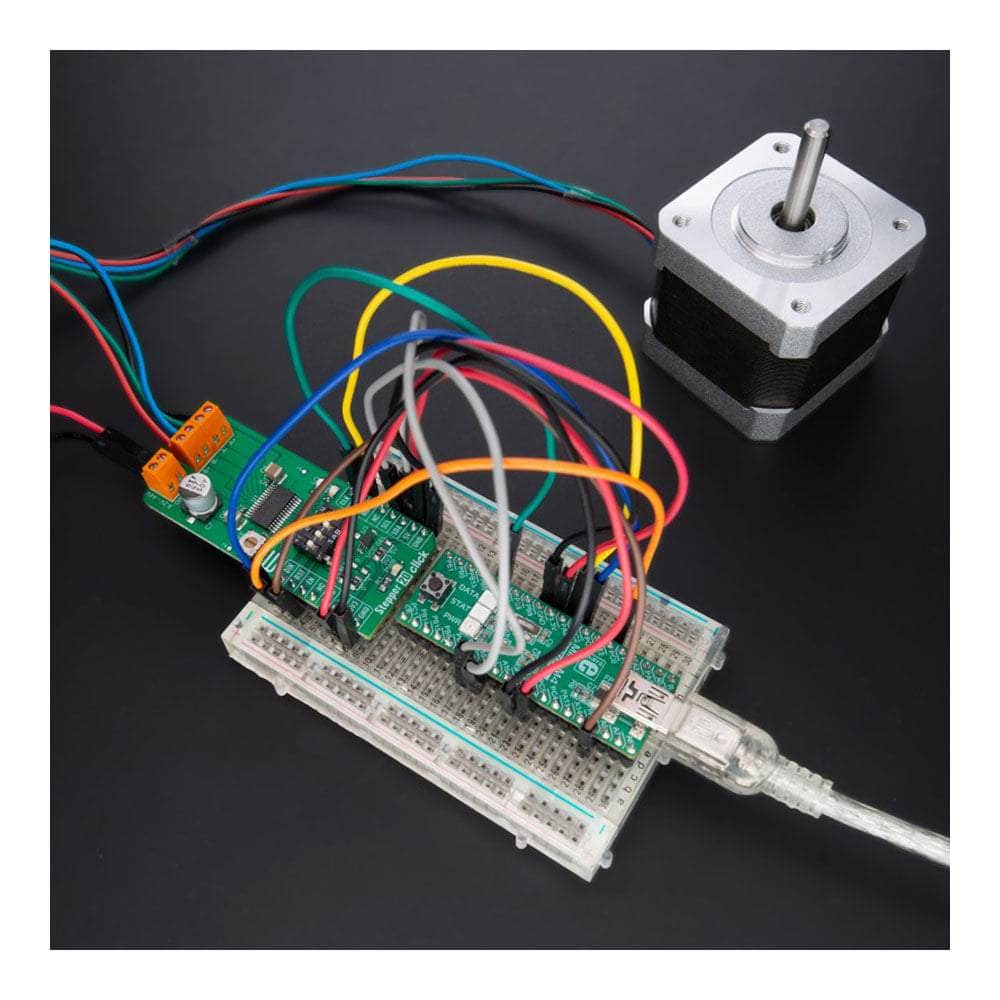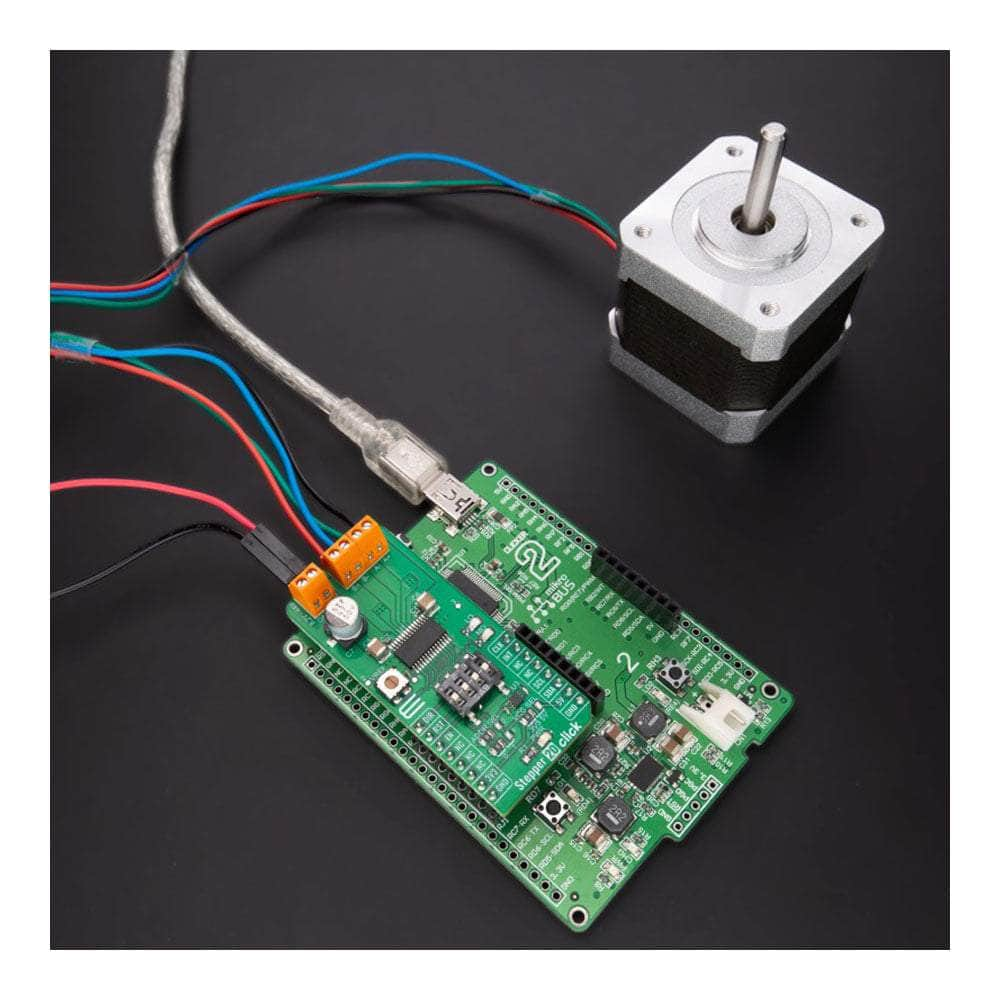 Stepper 20 Click Board
Frequently Asked Questions
Have a Question?
Be the first to ask a question about this.
Ask a Question