When pre-ordered, this item normally ships within 10 working days
Key Features
Fast and accurate distance ranging sensor, fully integrated module, low-power consumption, I2C interface, programmable interrupt, up to 500mm ranging, various basic proximity function settings, and more
Based on the VCNL3036X01 - close-range digital proximity sensor from Vishay Semiconductors
Can be used for proximity/optical switch applications for consumer, computing, automotive, and industrial purposes
mikroBUS: I2C Interface
The Proximity 18 Click Board™ is a compact add-on board that contains a close-range proximity sensing solution. This board features the VCNL3036X01, a high-resolution digital proximity sensor from Vishay Semiconductors. Besides the proximity sensing part, the VCNL3036X01 also integrates a mux and a driver for three external LEDs, which are located near the chip on the board, photodiodes, amplifiers, and analogue to digital converting circuits into a single chip by CMOS process. It allows absolute distance measurement, whatever the target colour and reflectance, providing an accurate range of up to 50cm. This Click board™ is suitable for proximity/optical switch applications for consumer, computing, automotive, and industrial purposes.
The Proximity 18 Click Board™ is supported by a mikroSDK-compliant library, which includes functions that simplify software development. This Click board™ comes as a thoroughly tested product, ready to be used on a system equipped with the mikroBUS™ socket.
View full details
SKU: MIKROE-5300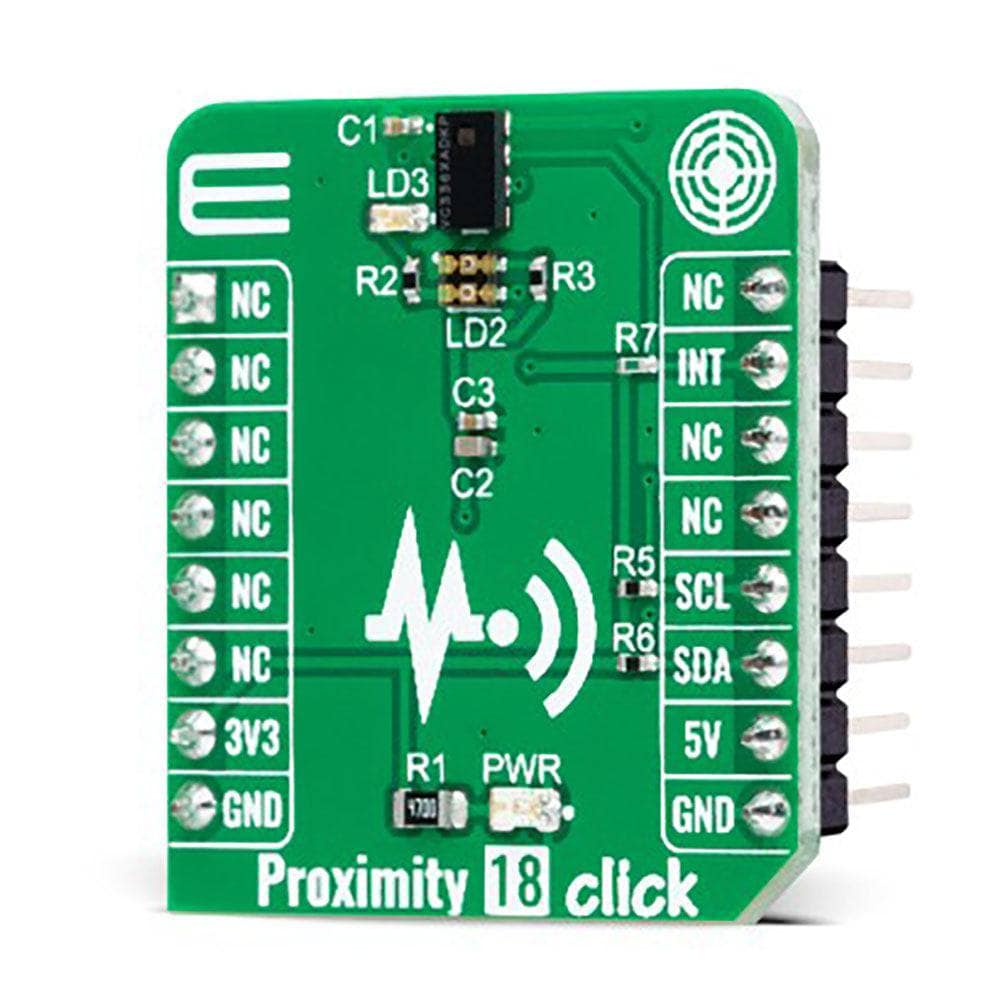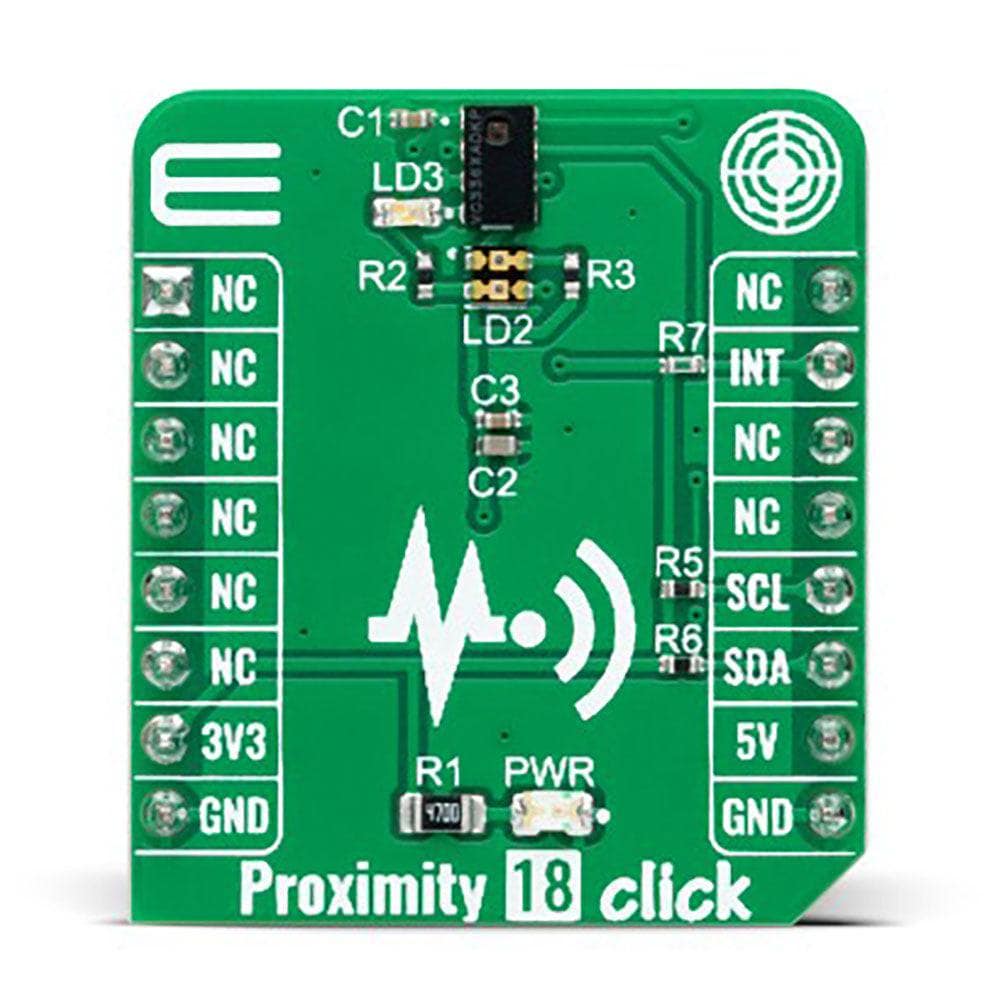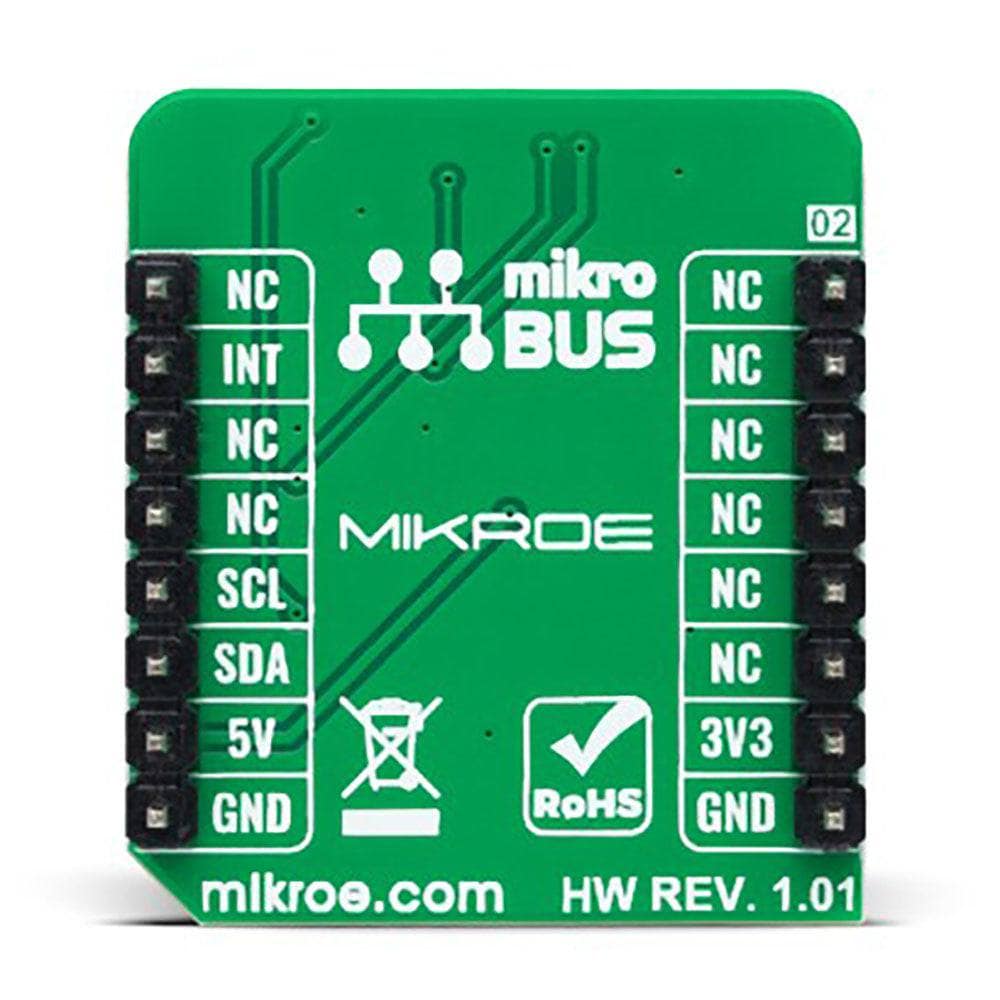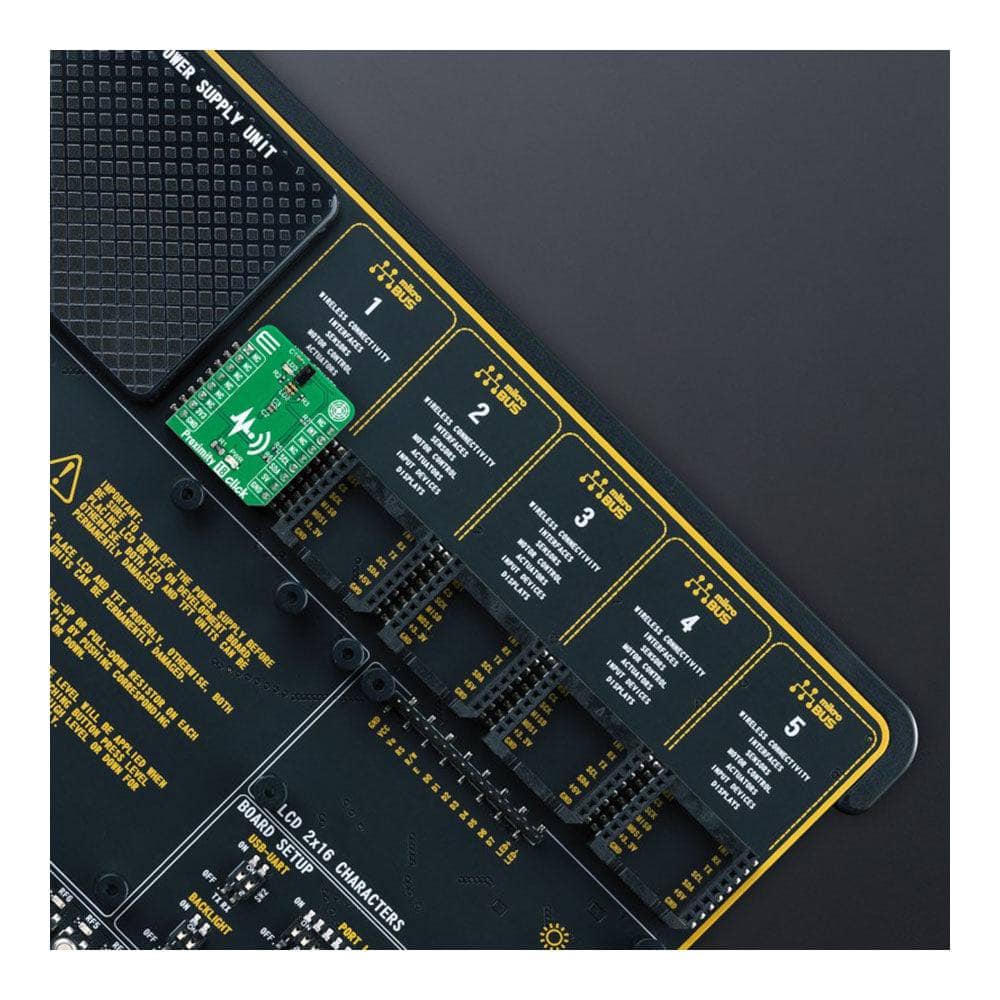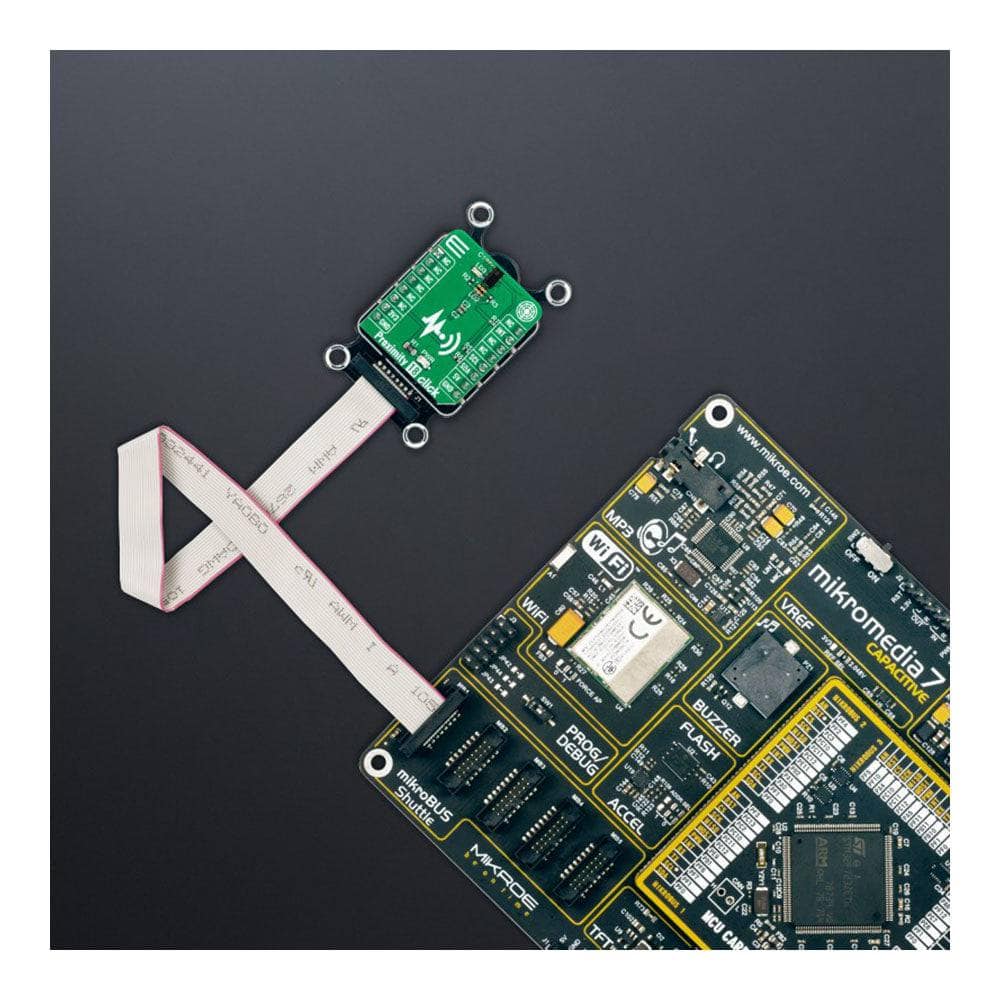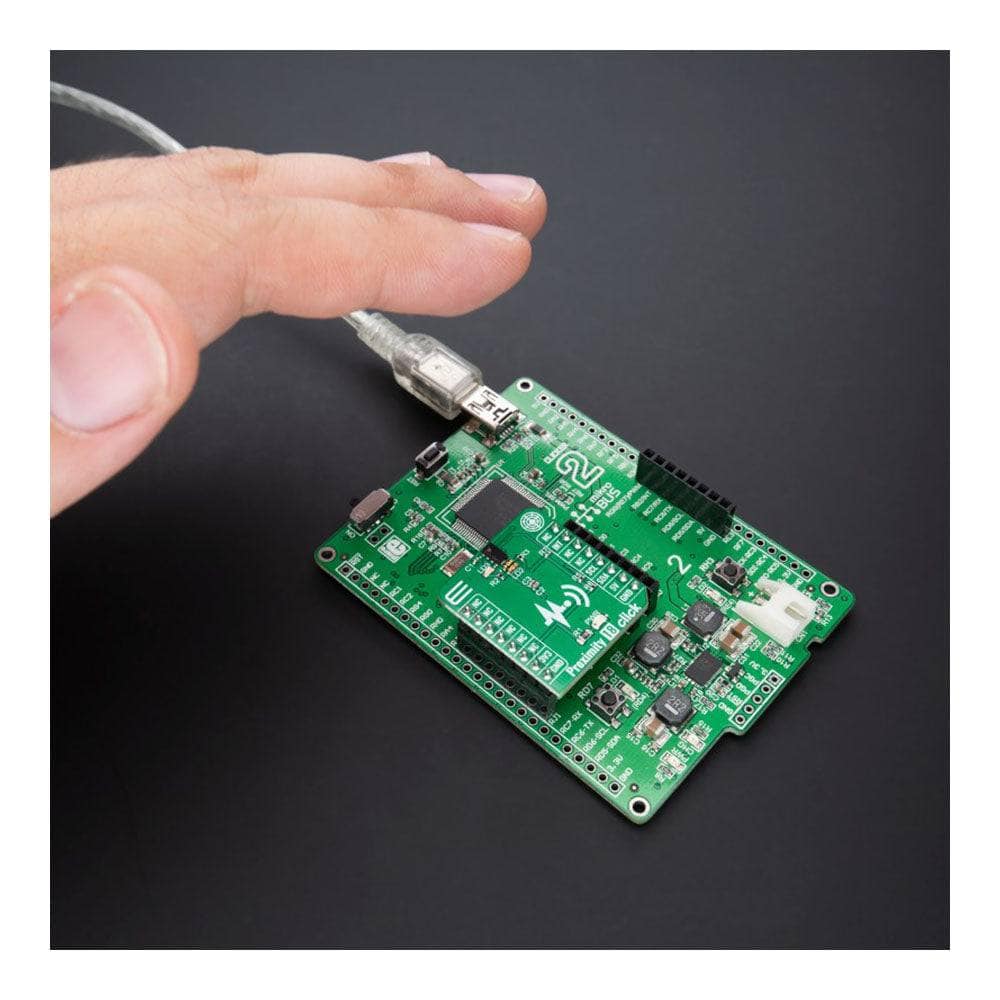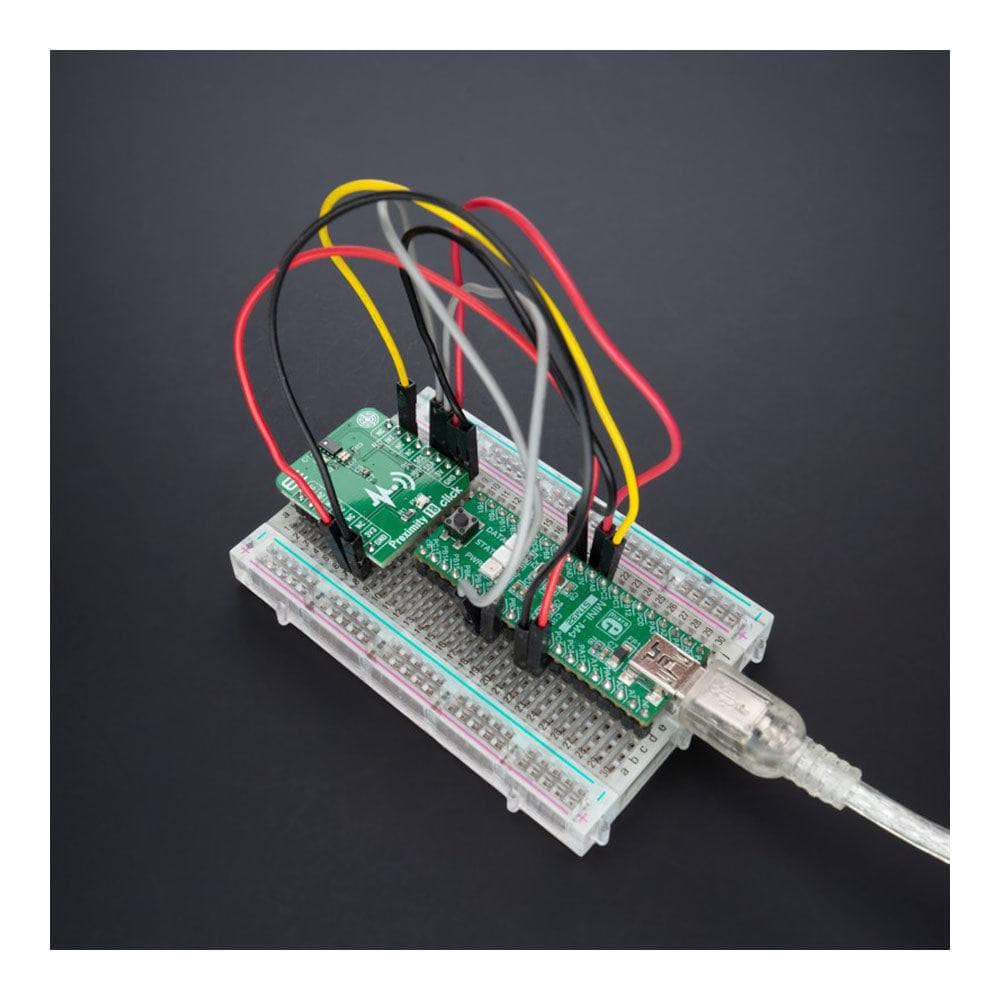 Proximity 18 Click Board
Frequently Asked Questions
Have a Question?
Be the first to ask a question about this.
Ask a Question