When pre-ordered, this item normally ships within 10 working days
The
 

Turbidity Sensor

 
 (TSD-10) represents a high-accuracy turbidity sensing solution from Amphenol that is designed to be placed remotely on the Turbidity Click Board™. The sensor is designed in a circular shape with a diameter of 30mm. It's important to mention that this sensor represents a solution where both phototransistor and optical diode are integrated into one package, allowing the measurement of a turbid water density without any problem.
View full details
SKU: MIKROE-4935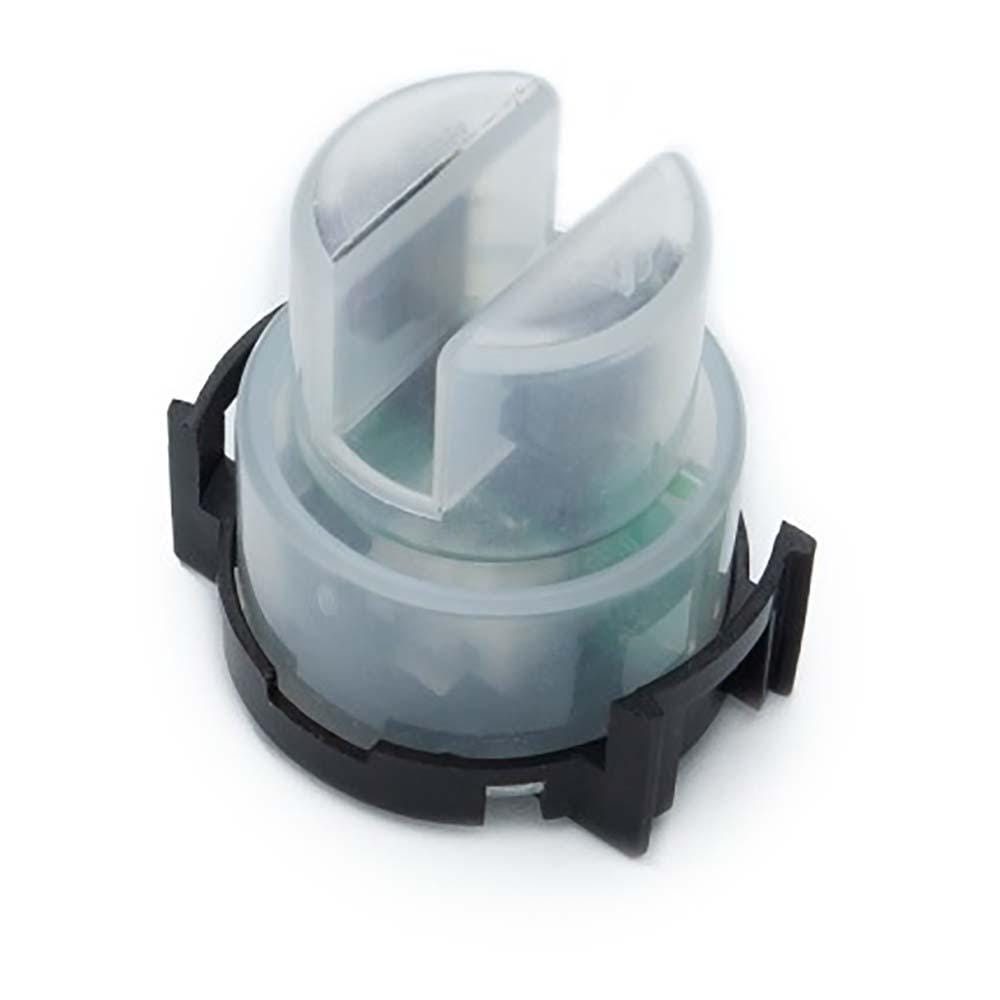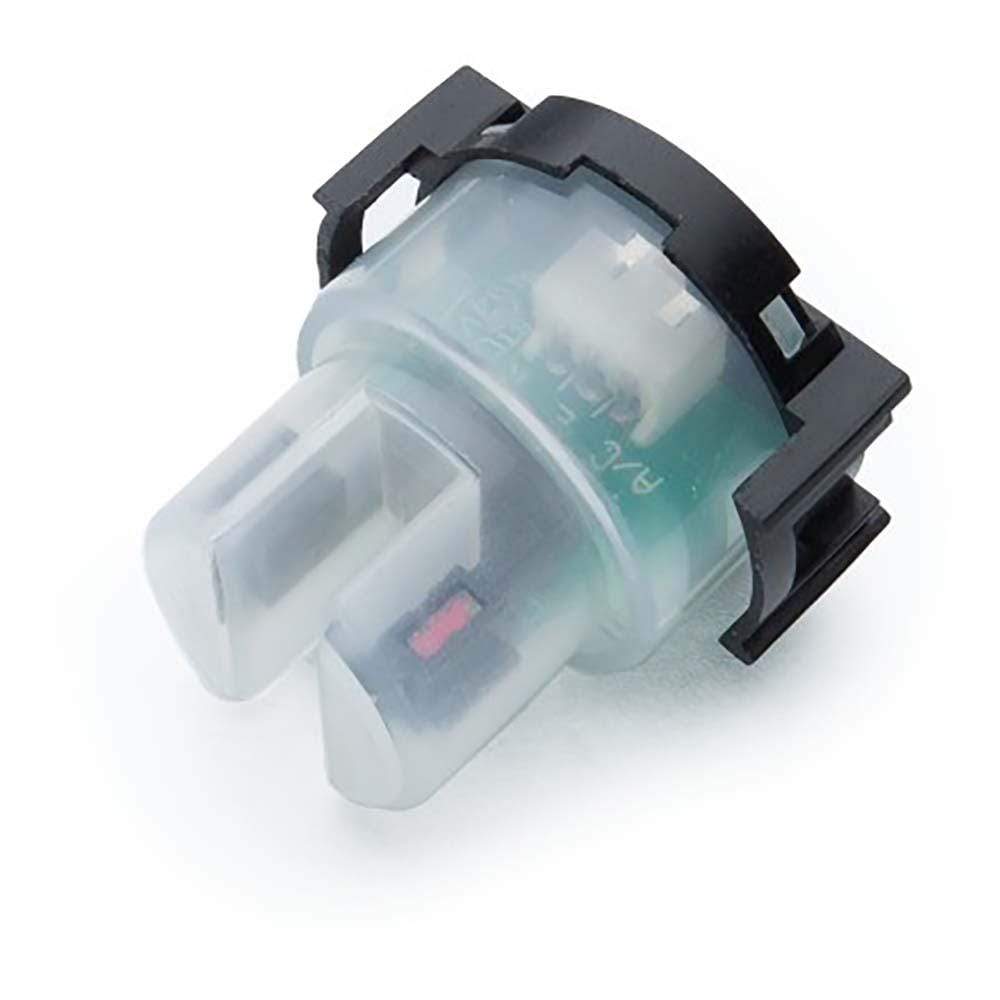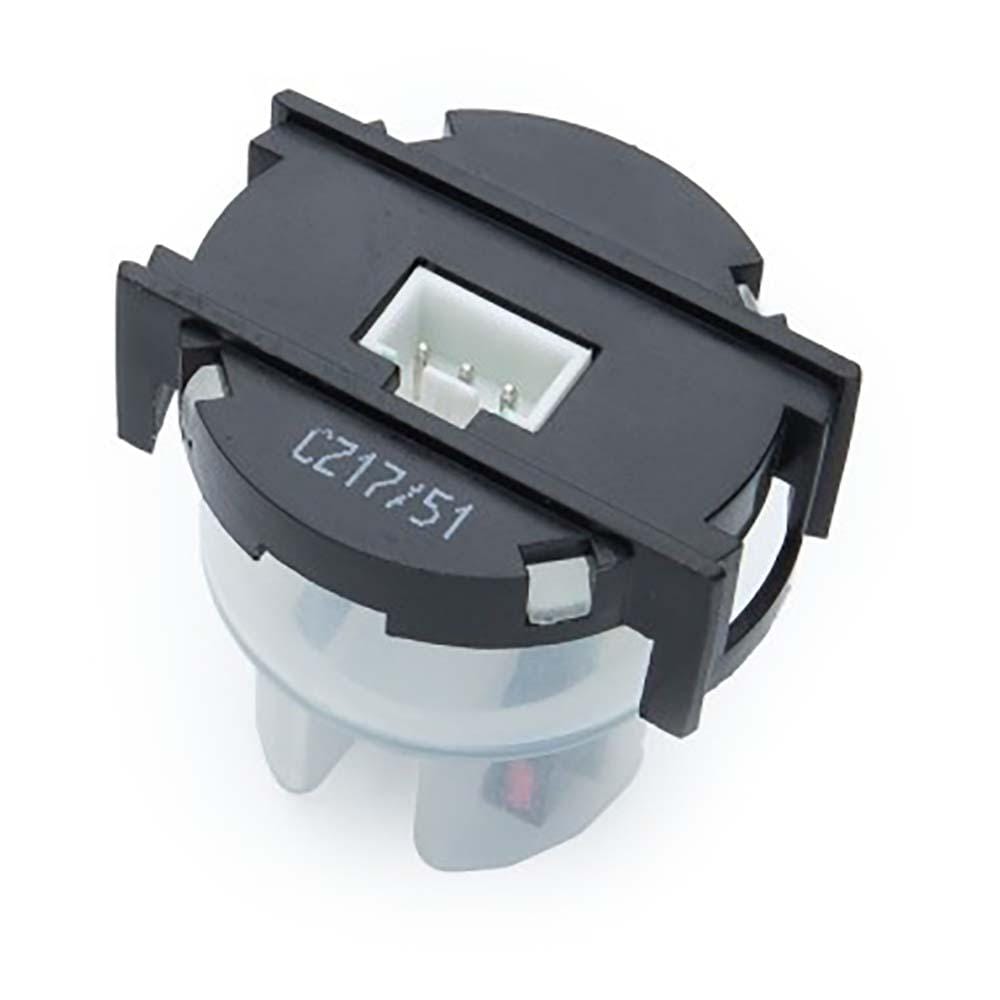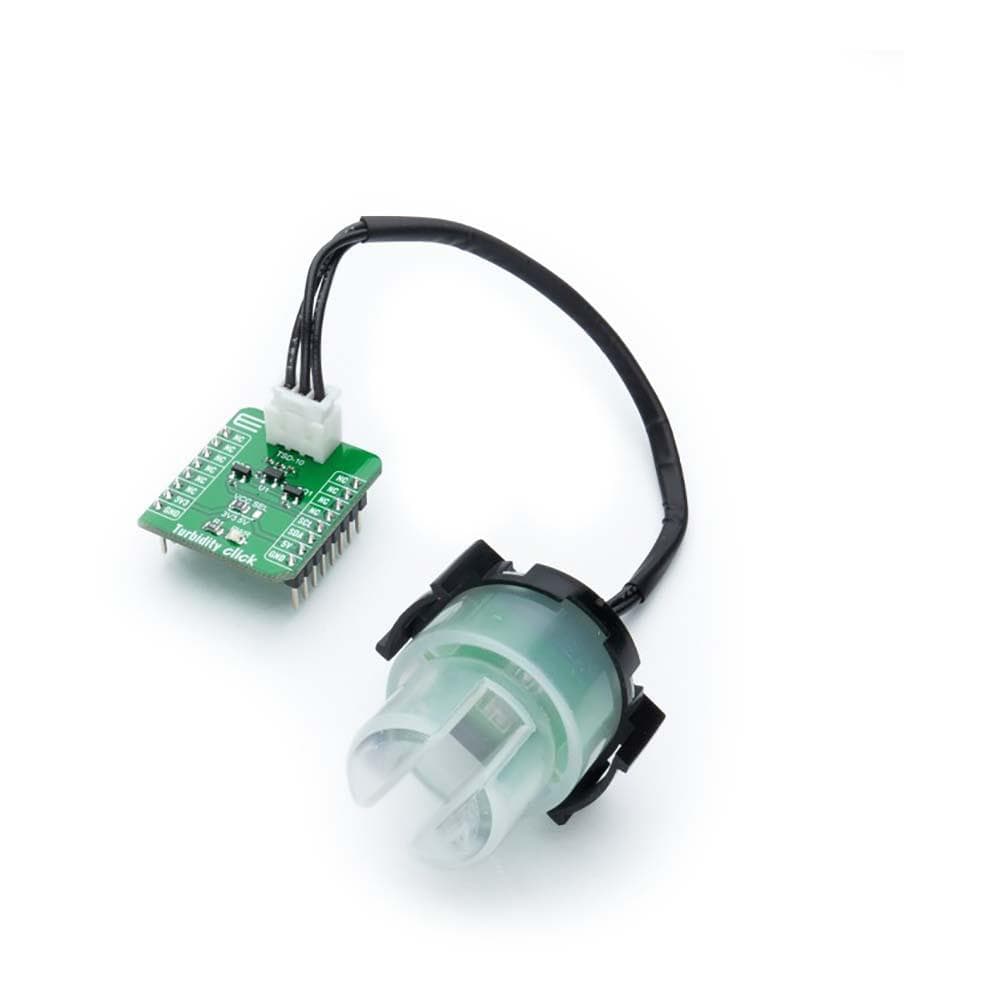 How Does The Turbidity Sensor Work?
The Turbidity Sensor (TSD-10) measures the turbidity (amount of suspended particles) of a liquid. This optical sensor measures a turbid water density or an extraneous matter concentration using the refraction of wavelength between photo transistor and diode. Using an optical transistor and diodes, an optical sensor measures the amount of light coming from the light source to the light receiver to calculate water turbidity. The amount of light transmitted through the sample is dependent on the amount of soil in the water. As the soil level increases, the amount of transmitted light decreases.
This sensor can be connected to the existing Turbidity Click Board™ through a 1x3 2.5mm pitch vertical type connector via an additional Turbidity Sensor Cable.
Connector : B3B-XH-A(LF)(SN)
Product external diameter : 30mm
Height : 34mm
Width : 22mm
Width between PhotoTR&Diode : 5.7mm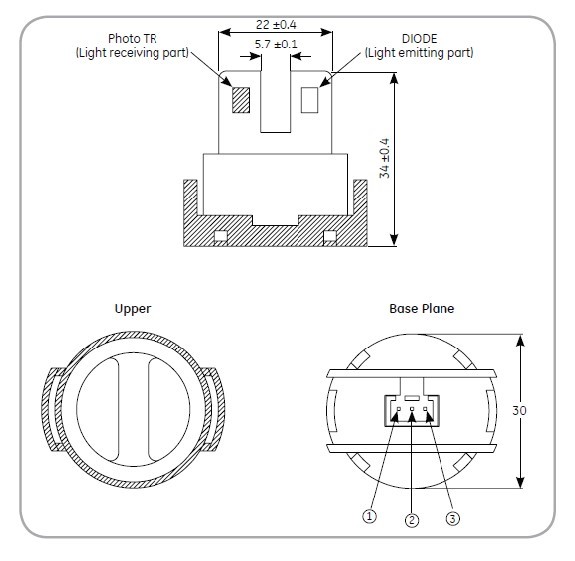 TURBIDITY SENSOR ELECTRICAL SPECIFICATIONS
Turbidity Sensor
Frequently Asked Questions
Have a Question?
Be the first to ask a question about this.
Ask a Question
Download Files