Single Cell Li-Ion and Li-Polymer Charger
Key Features
JST connector for charging single-cell Li-Ion and Li-Polymer batteries, USB C external power supply, or over the VBUS/GND header, high charger efficiency, high boost efficiency, supports USB On-the-Go with current and voltage limit regulation, up to 3150mA of current charging range, over-temperature protection, VBUS over-voltage protection, battery over-voltage protection, and more
Based on the RT9471 - 3A single-cell switching battery charger from Richtek
Can be used for the development of Li-Ion/Polymer battery chargers for portable devices and accessories, power tools, and more
Introducing the Charger 17 Click Board™
The Charger 17 Click Board™ is the ultimate compact add-on board designed to provide a seamless single-cell battery charging solution. With its cutting-edge features and superior performance, this board is set to revolutionize the way you charge your devices.
High-performance Battery Charger
Equipped with the state-of-the-art RT9471, a powerful 3A single-cell switching battery charger from Richtek, the Charger 17 Click Board™ guarantees unrivaled efficiency and reliability. It boasts an integrated battery charge and system power-path management device specifically designed for single-cell Li-Ion and Li-Polymer batteries.
Unmatched Efficiency
Our Charger 17 Click Board™ incorporates a highly efficient 1.5MHz synchronous switch-mode buck charger. With this cutting-edge technology, you can achieve an impressive charge efficiency of up to 92% at 2A, even with a 5V input and a 3.8V battery. Say goodbye to slow and inefficient charging and embrace the power of the Charger 17 Click Board™.
Versatile Applications
Whether you're developing Li-Ion/Polymer battery chargers for portable devices, accessories, or power tools, the Charger 17 Click Board™ is the ideal choice for you. Its versatility and adaptability make it the perfect solution for a wide range of applications.
Seamless Integration
Experience the convenience of the Charger 17 Click Board™ with its seamless integration into your existing systems. Supported by a mikroSDK-compliant library, this board has many functions that simplify software development. With the Charger 17 Click Board™, you can be confident in achieving smooth and hassle-free integration.
Get Started Today!
Take advantage of this fully tested and ready-to-use product. Experience the power and efficiency of the Charger 17 Click Board™ in your projects by simply plugging it into your system equipped with the mikroBUS™ socket. Upgrade your charging experience today!
View full details
SKU: MIKROE-4823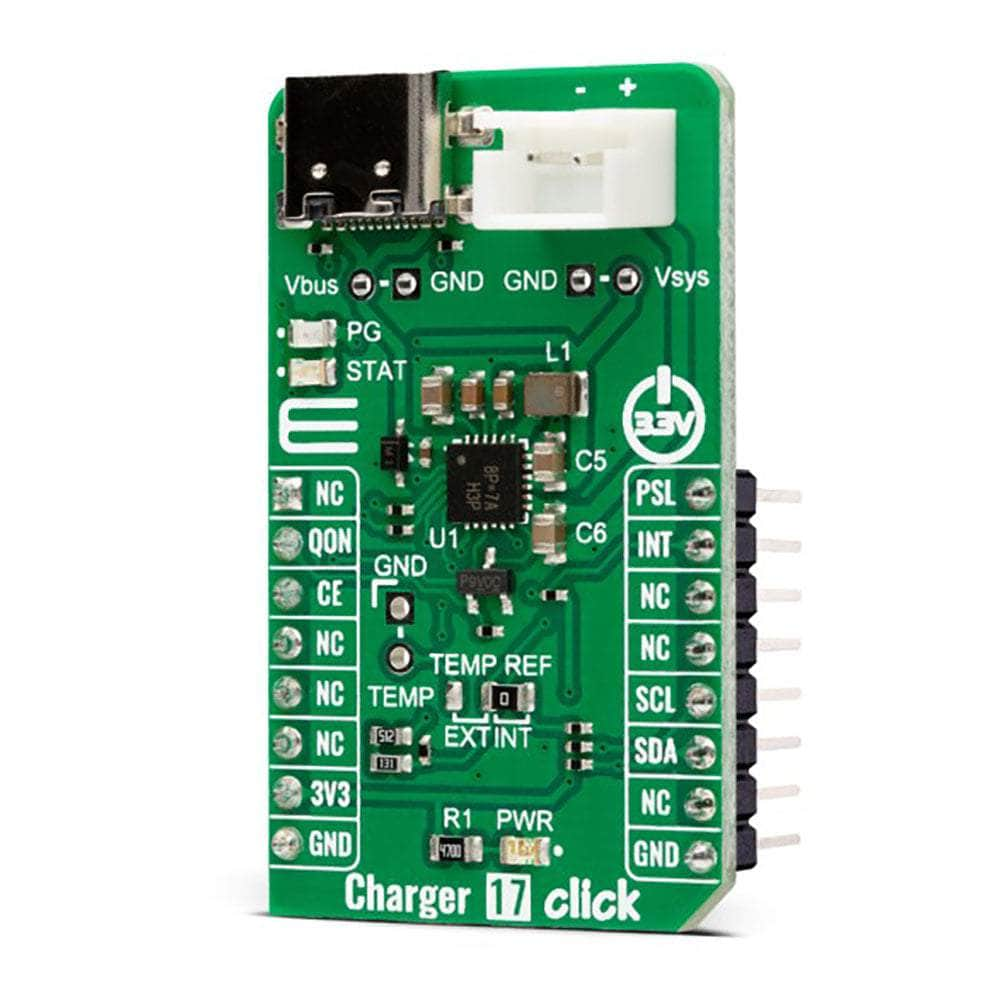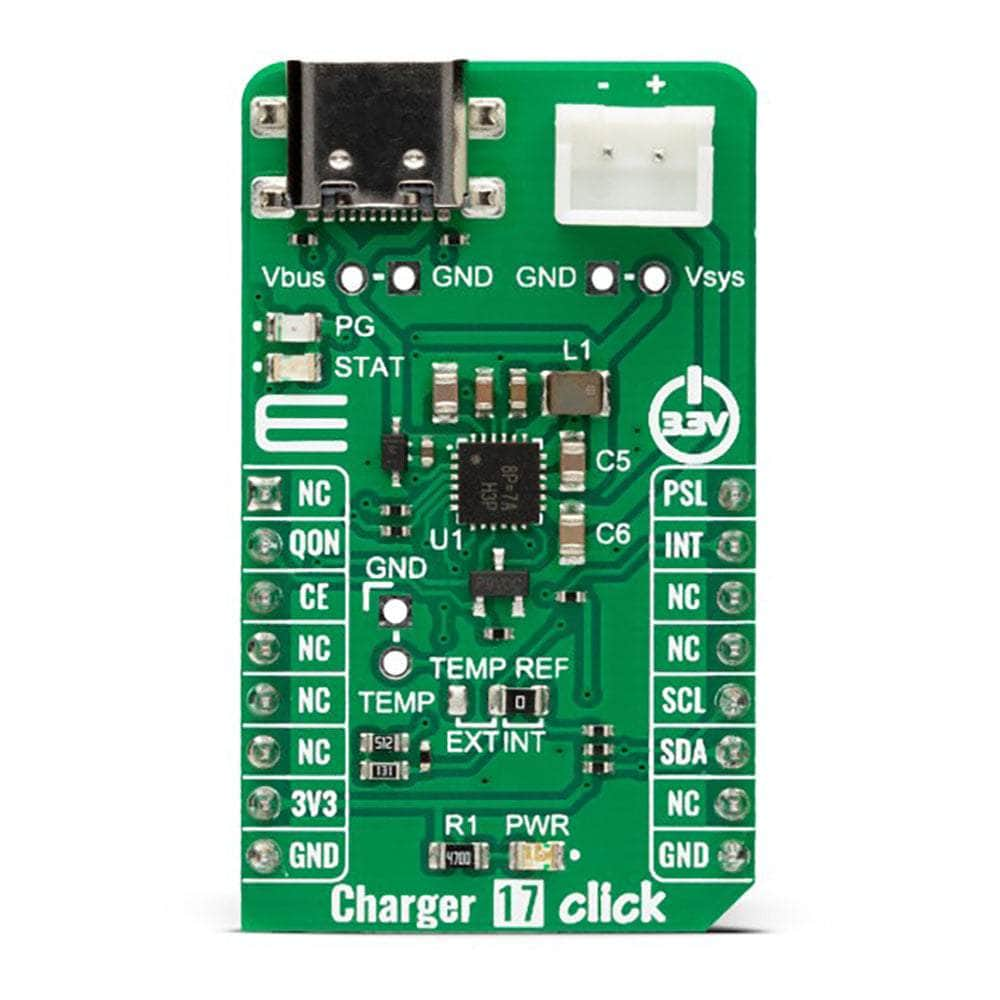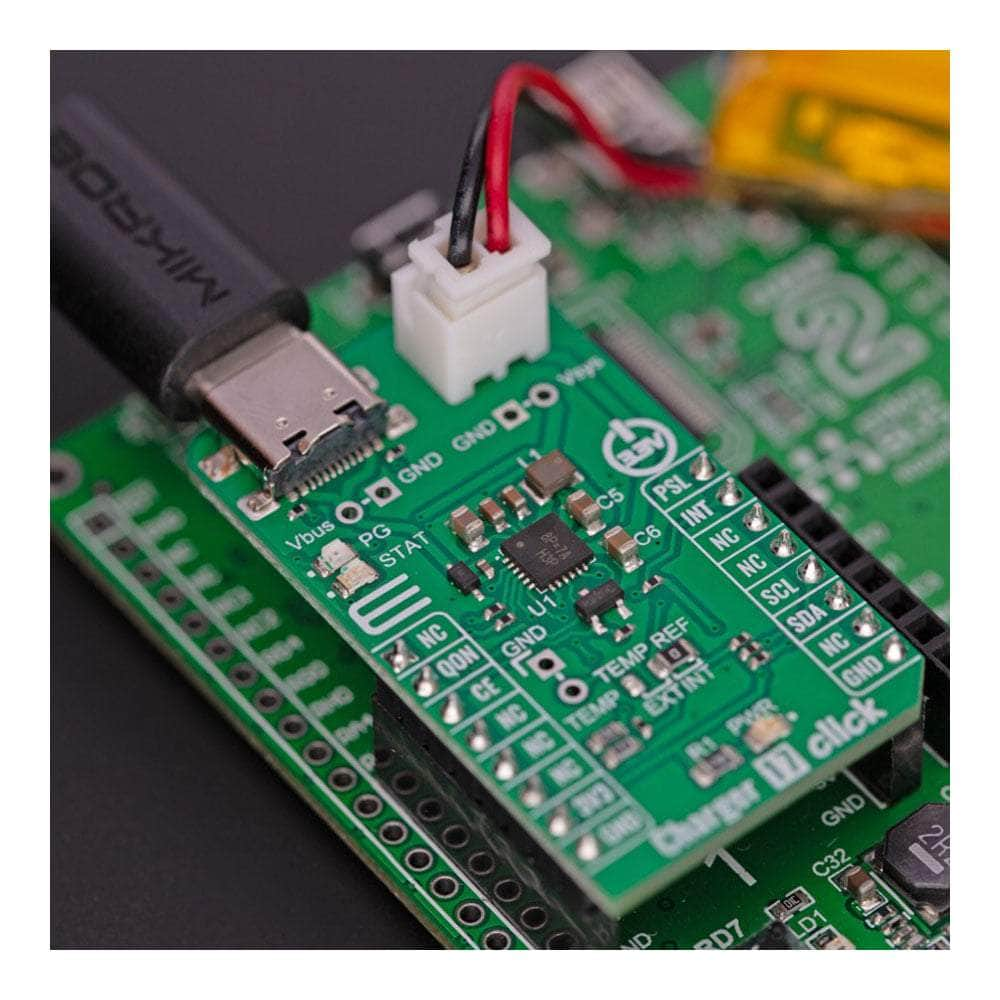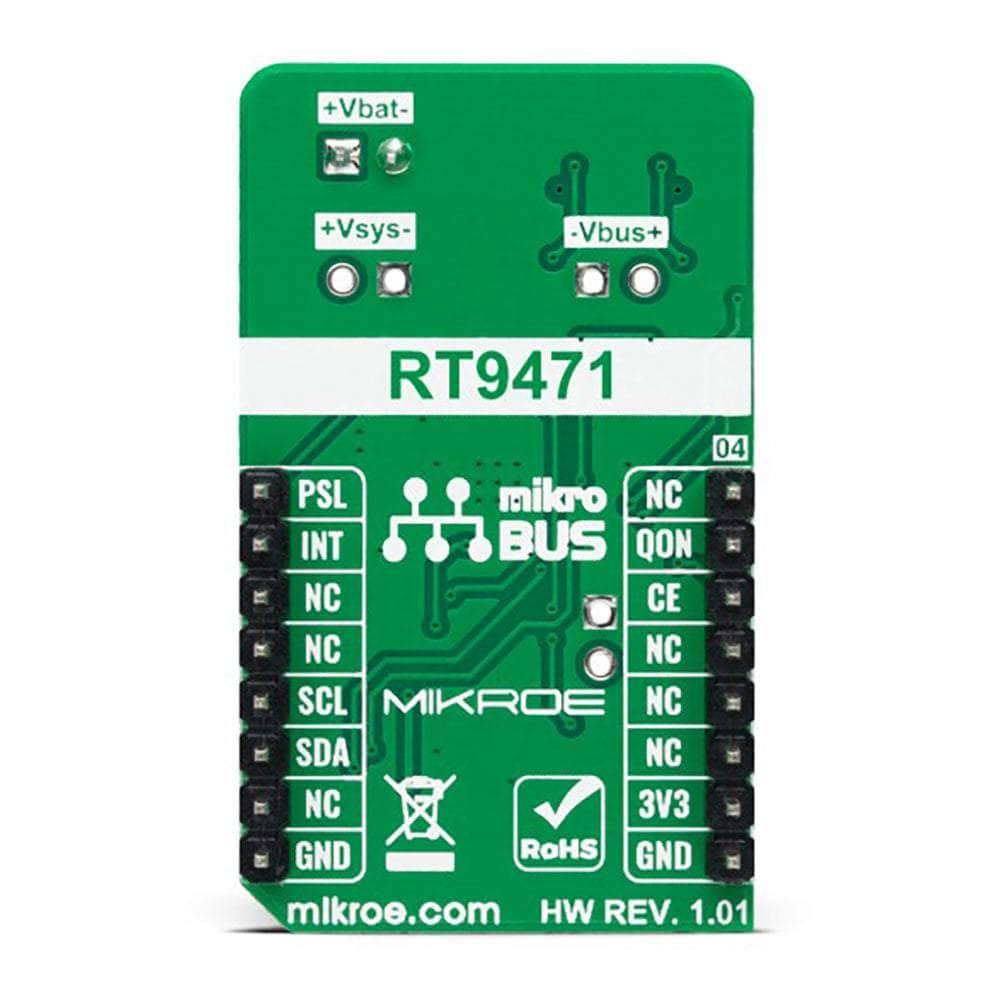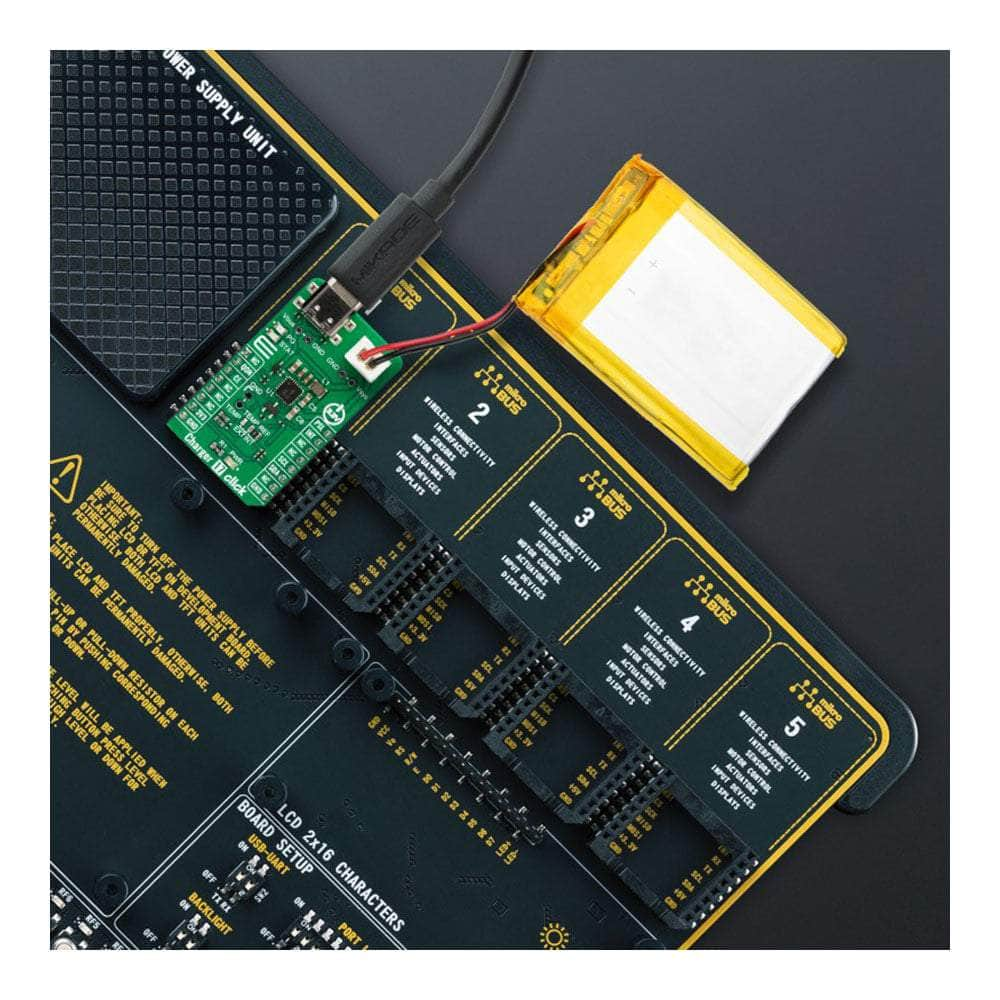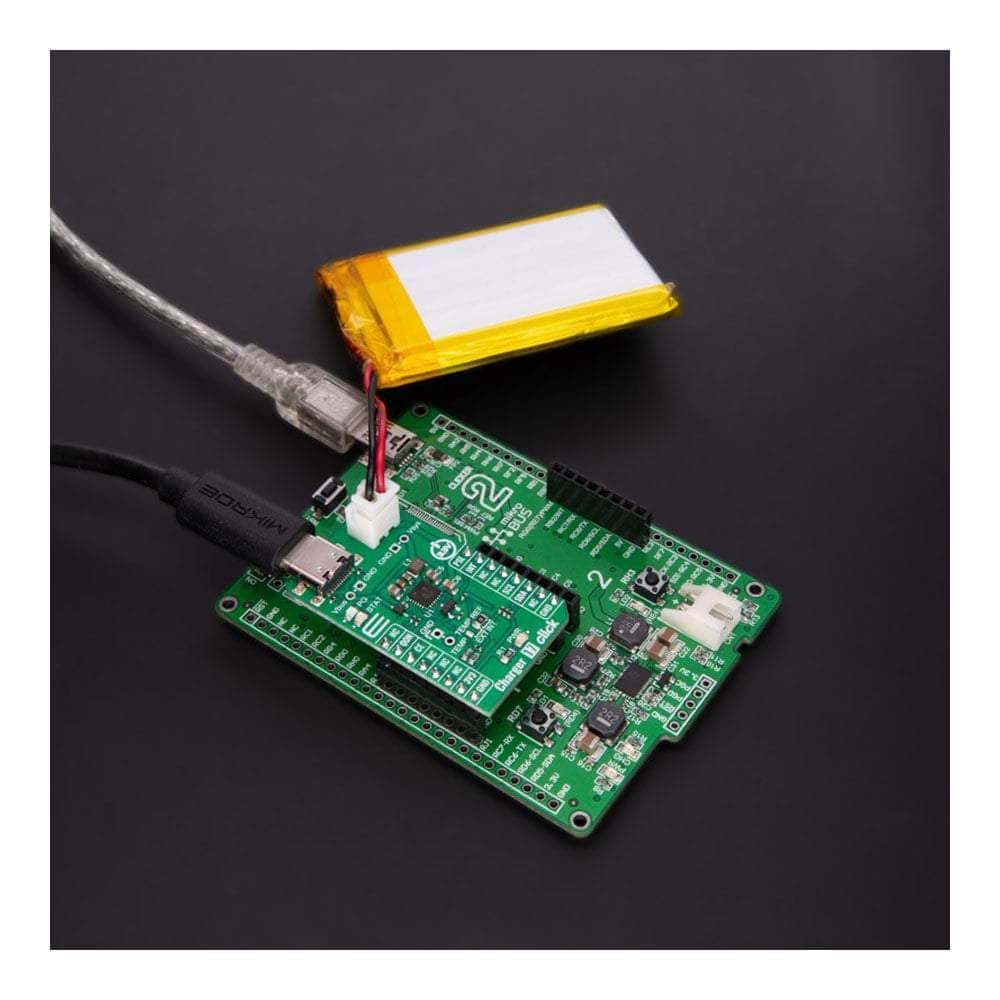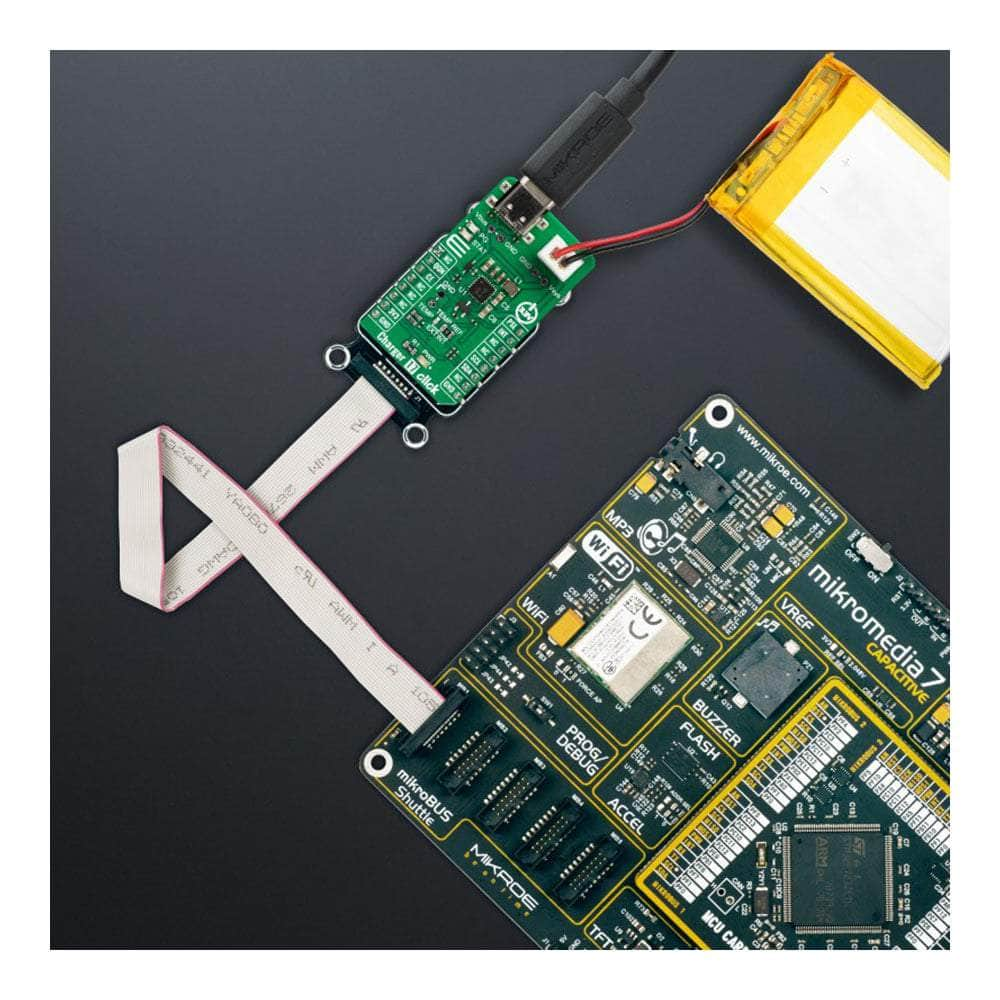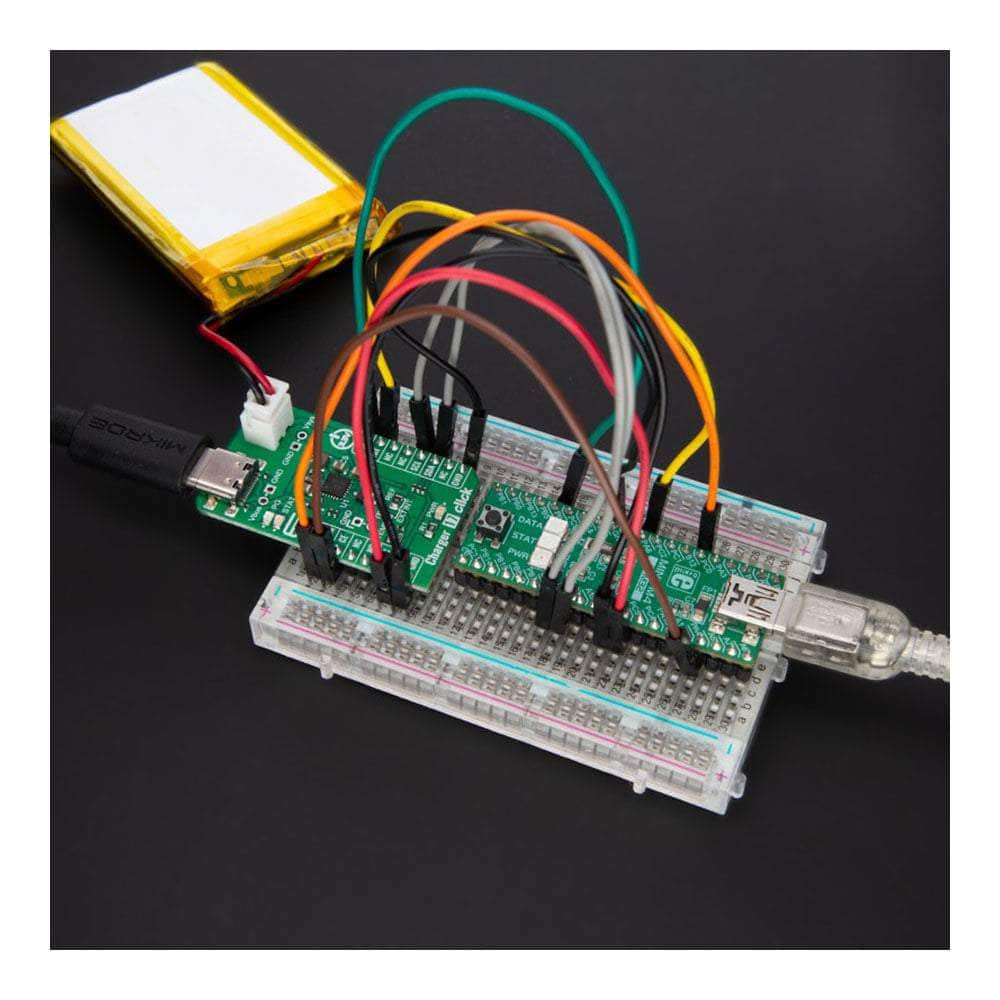 Charger 17 Click Board
Frequently Asked Questions
Have a Question?
Be the first to ask a question about this.
Ask a Question