3-axis Accelerometer with SPI Interface

Regular price

$147.00 USD

excluding tax

Regular price

Sale price

$147.00 USD

excluding tax

Unit price

per

Sale

Sold out

When pre-ordered, this item normally ships within 10 working days

The new Accel SPI Board is a three-axis acceleration measurement tool that comes with an ADXL345 three-axis accelerometer circuit. This 3-axis acceleration tool is designed to measure the static acceleration of gravity in tilt-sensing applications as well as dynamic acceleration resulting from motion or shock. It comes with a selectable measurement range of 2g, 4g, 8g, or 16g. It is connected to the microcontroller on the development board through pad pins.

The Accel SPI Board operates on low power consumption and is thus, well-suited for mobile device applications. The Accel SPI Board with high resolution (4 mg/LSB) allows measurement of even less than 1.0' of change in inclination. The digital output data is formatted as 16-bit Twos Complement and is accessible via the industry-standard serial SPI communication interface. The Accel SPI Board is powered by embedded FIFO technology and thus, minimizes the host processor load. Designed for high performance, this compact-sized board is designed to operate using a 3.3V power supply only.

View full details
SKU: MIKROE-473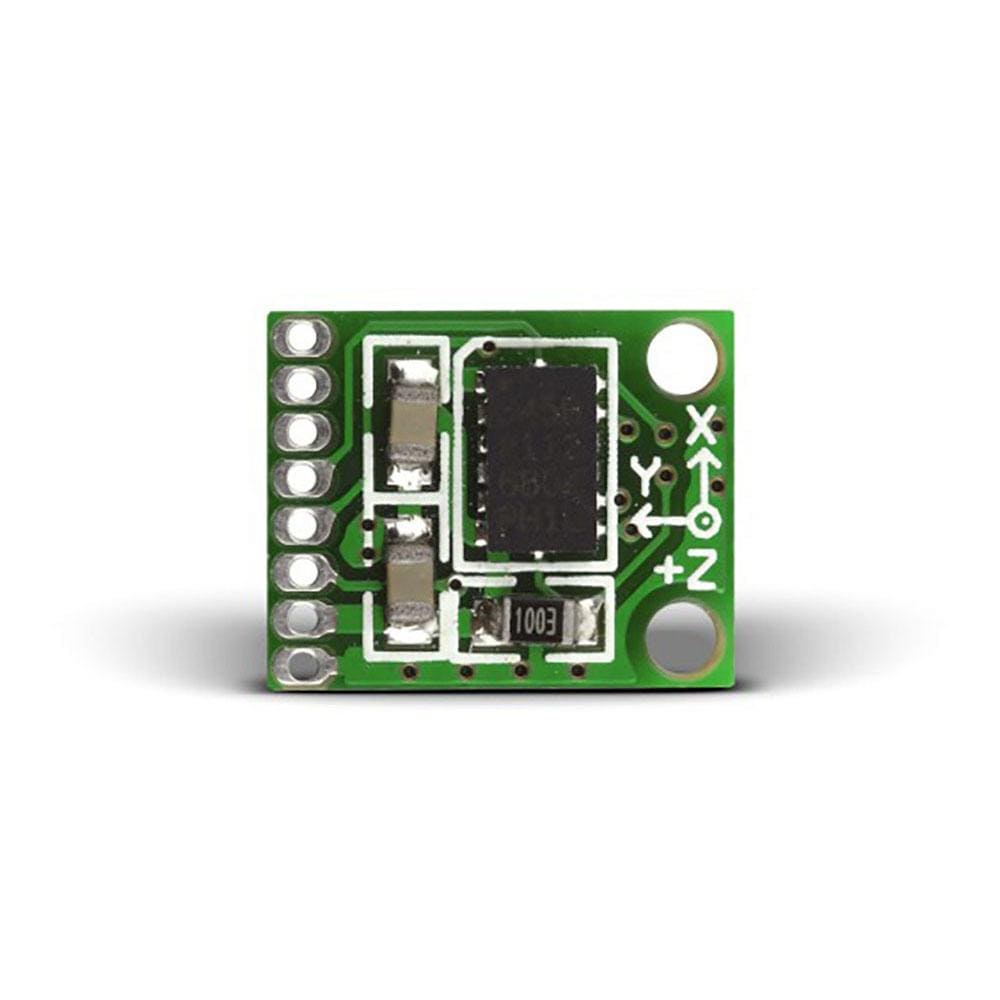 IC/Module: ADXL345 Three-Axis Accelerometer
ADXL345 is an ultra-small, low-power, 3-axis accelerometer tool that measures static and dynamic acceleration in 13-bit resolution ranging +/- 16g. The digital output data is formatted as 16-bit twos complement and is accessible through either a SPI or I2C digital interface. It is an ideal choice for integrating into mobile devices thanks to its low-power consumption.
Extraordinary Sensing Functions
The ADXL345 based Accel SPI Board features several special sensing functions. It provides activity and inactivity sensing that detect the presence or lack of motion. The tap sensing identifies taps and double taps while the free-fall sensing detects whether the tool is falling. These sensing functions can be mapped to one or two interrupt output pins.
Accel SPI Board
Frequently Asked Questions
Have a Question?
Be the first to ask a question about this.
Ask a Question
Download Files