When pre-ordered, this item normally ships within 10 working days
The BLDC Motor with Hall Sensor, from the 42BLF motor series, represents the star wiring type Brushless DC Motor with Hall Effect angle of 120°. With a motor length of 47mm and a weight of 0.29kg, this BLDC motor is rated for a voltage value of 24VDC at a speed of 4000 ± 10% RPM. It performs its Normal mode of operation at a temperature range of -20 to +50 °C, at a rated current of 1.9A. More detailed characteristics and the method of connecting the motor can be found in the tables below and the attached datasheet.
NOTE: This product is compatible with all Brushless Click boards™ based on BLDC motors with Hall sensor.
View full details
SKU: MIKROE-4455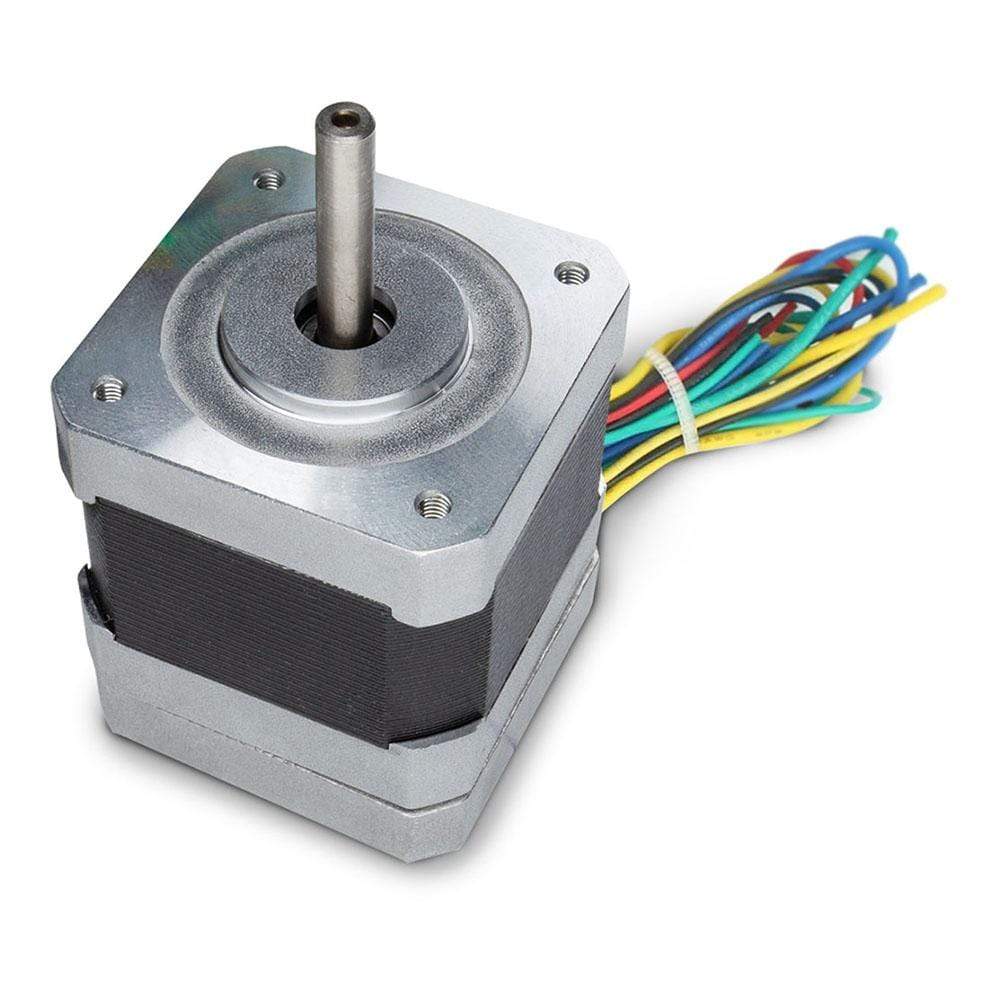 Mechanical Dimensions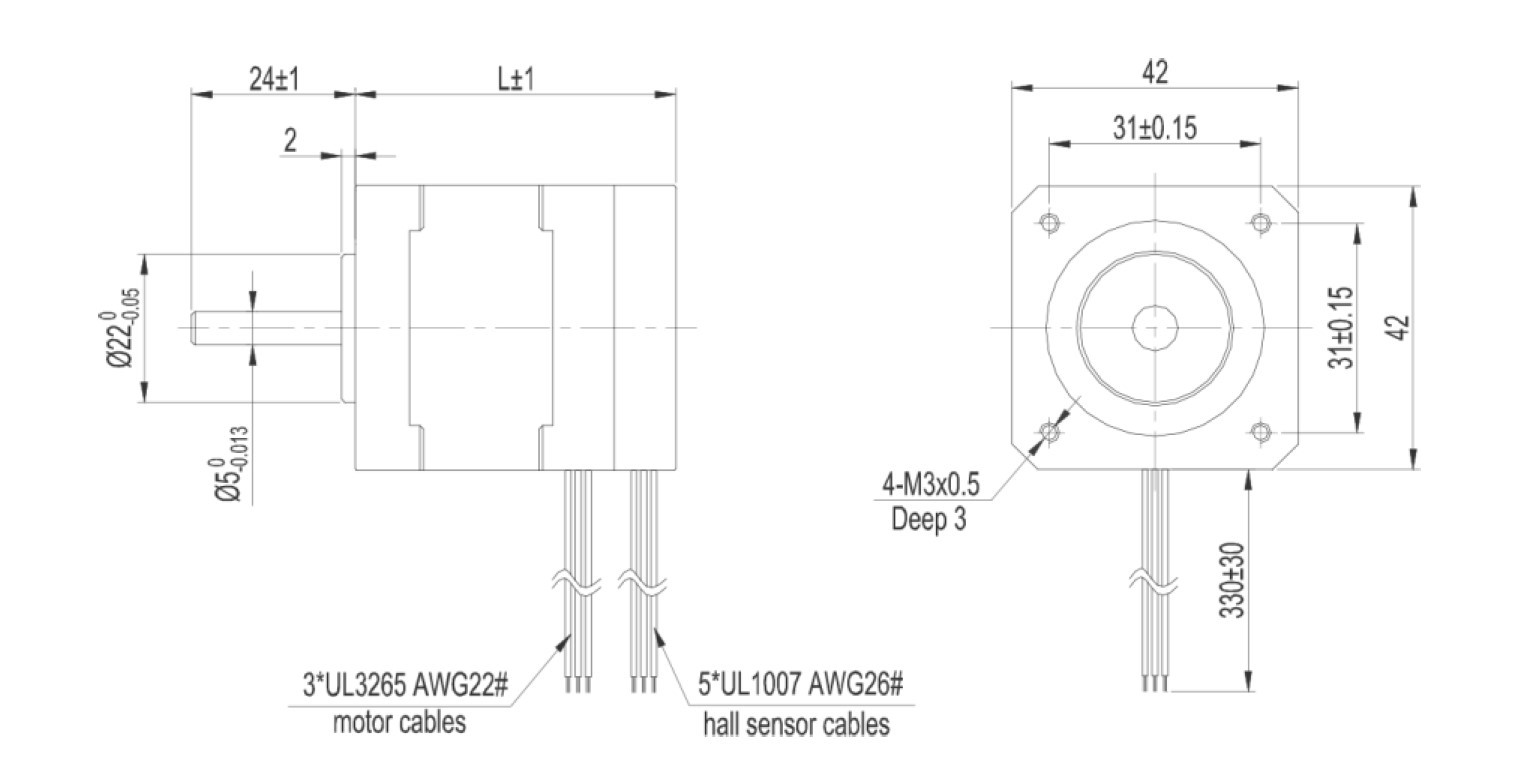 Motor Connections
Description
Wire Connections
5V
RED
HALL U
YELLOW
HALL V
GREEN
HALL W
BLUE
GND
BLACK
PHASE U
YELLOW
PHASE V
GREEN
PHASE W
BLUE
Technical Specifications
BLDC Motor with Hall Sensor
Frequently Asked Questions
Have a Question?
Be the first to ask a question about this.
Ask a Question