When pre-ordered, this item normally ships within 10 working days
The MicroSD Card PROTO Board uses industry-standard Serial Peripheral Interface for communication at high data rates. It is equipped with voltage translators and DIP switches that allow for easy connection with a 3.3V development system. The silkscreen markings on the board reveal the settings required for specific MikroElektronika development systems. Compatible with standard prototyping boards, the spacing between the pin pads is 0.1.
View full details
SKU: MIKROE-429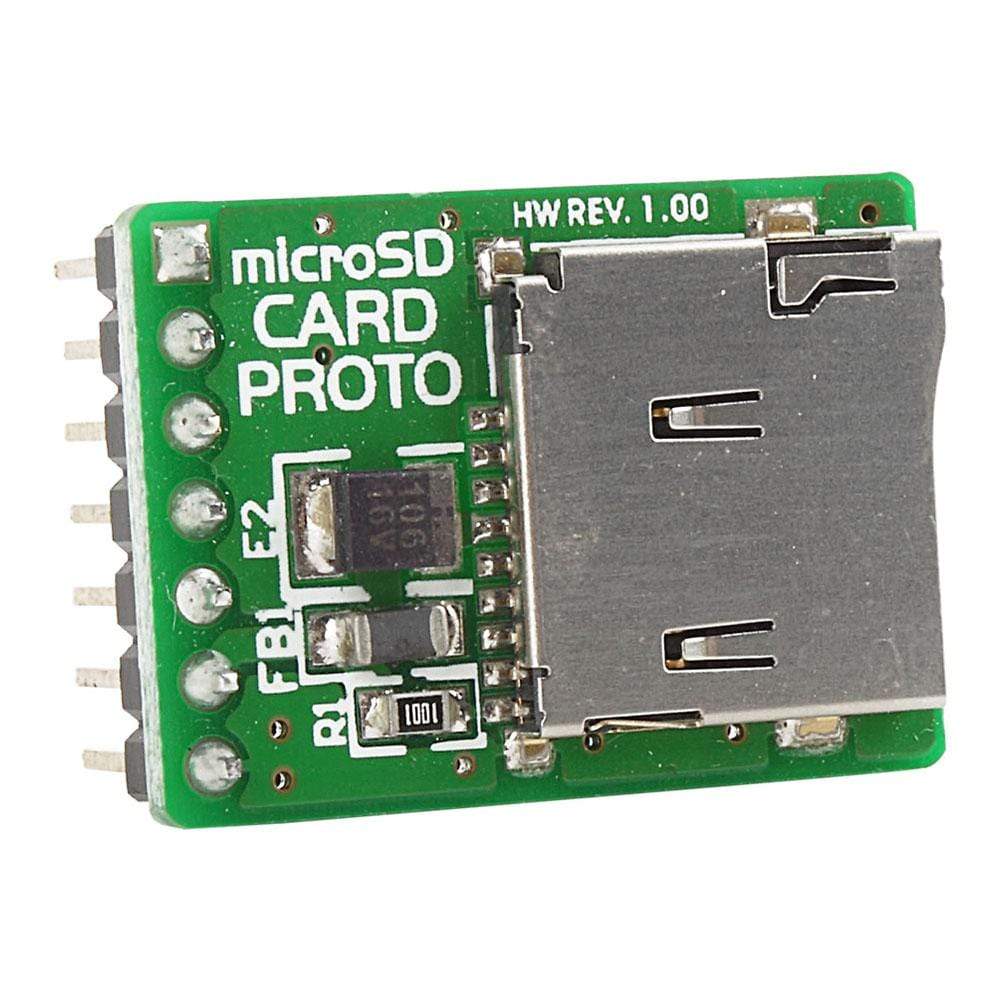 The microSD Card PROTO Board is equipped with a card slot for microSD memory cards that allow for simple and fast data acquisition or storage of audio, video, images and other multimedia data. Generally, microcontrollers serve as a removable storage option, but have limited built-in storage. The microSD Card PROTO Board is a simple and safe solution to your data storage needs. With this, the user can store large amount of data into a small space. The board is connected to a development system through a 2x5 connector and is designed to connect with a wide range of development systems.
Board Connections
The microSD Card PROTO Board uses a 1x7 connector CN1 to connect to a microcontroller. The connector CN2 is used for inserting a microSD memory card. A power supply voltage of 3.3V is provided for its operation.
MicroSD Card Proto Board
Frequently Asked Questions
Have a Question?
Be the first to ask a question about this.
Ask a Question