When pre-ordered, this item normally ships within 10 working days
The BEE PROTO Board from MikroE is a high-performance, low-power solution to add wireless communication functionality through the ZigBee module. Compliant with the IEEE 802.15.4 standard, this additional board features ATZB-24-A2/B0 ZigBit wireless module with an innovative balanced dual-band chip antenna. Backed with top-quality radio performance and easy integration, the BEE PROTO Board operates in the high-sensitivity 2.4 GHz ISM frequency range. The embedded 802.15.4 / ZigBee software provides standard-based wireless connectivity for a wide range of applications. It communicates to the microcontroller through simple UART communication interface using TX and RX pins. Selectable by jumper, it uses a 3.3V or 5V operation.
The BEE PROTO Board makes a great option for building automation & monitoring, automated meter reading, industrial and environmental monitoring, security, inventory management and more.
View full details
SKU: MIKROE-291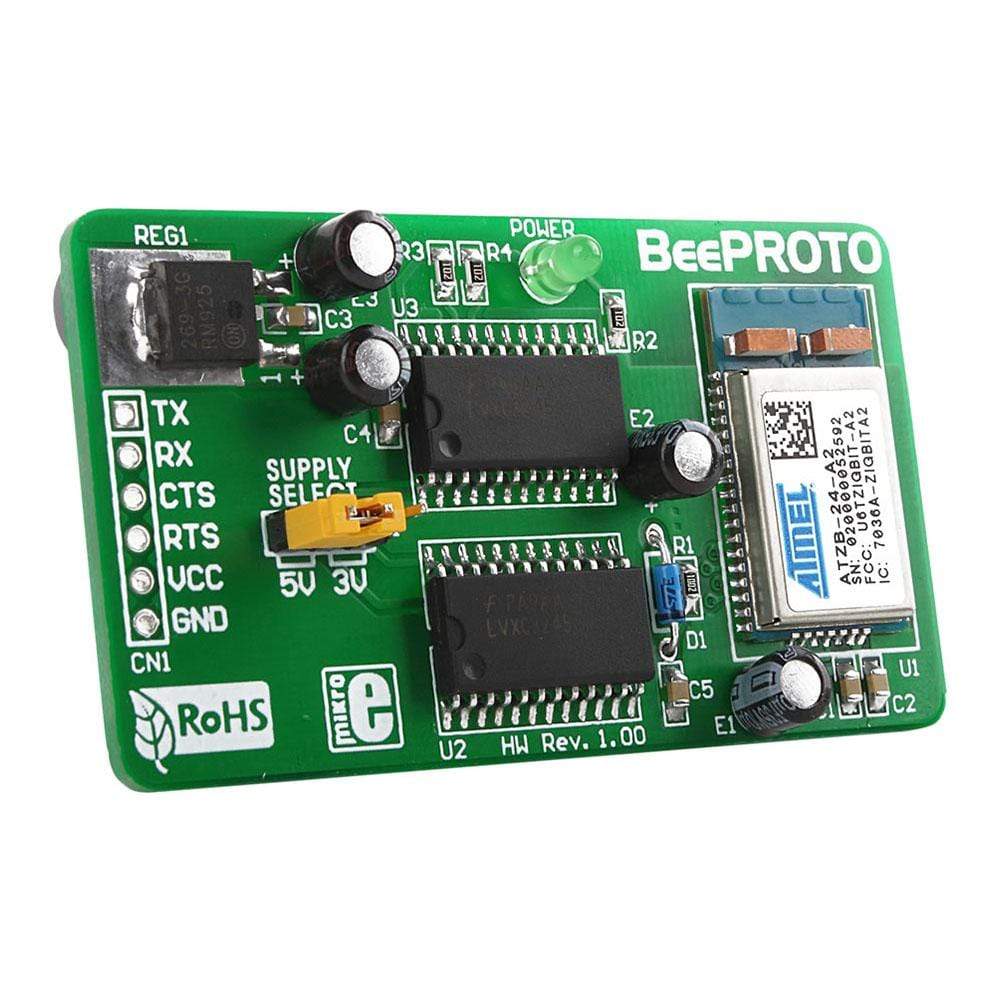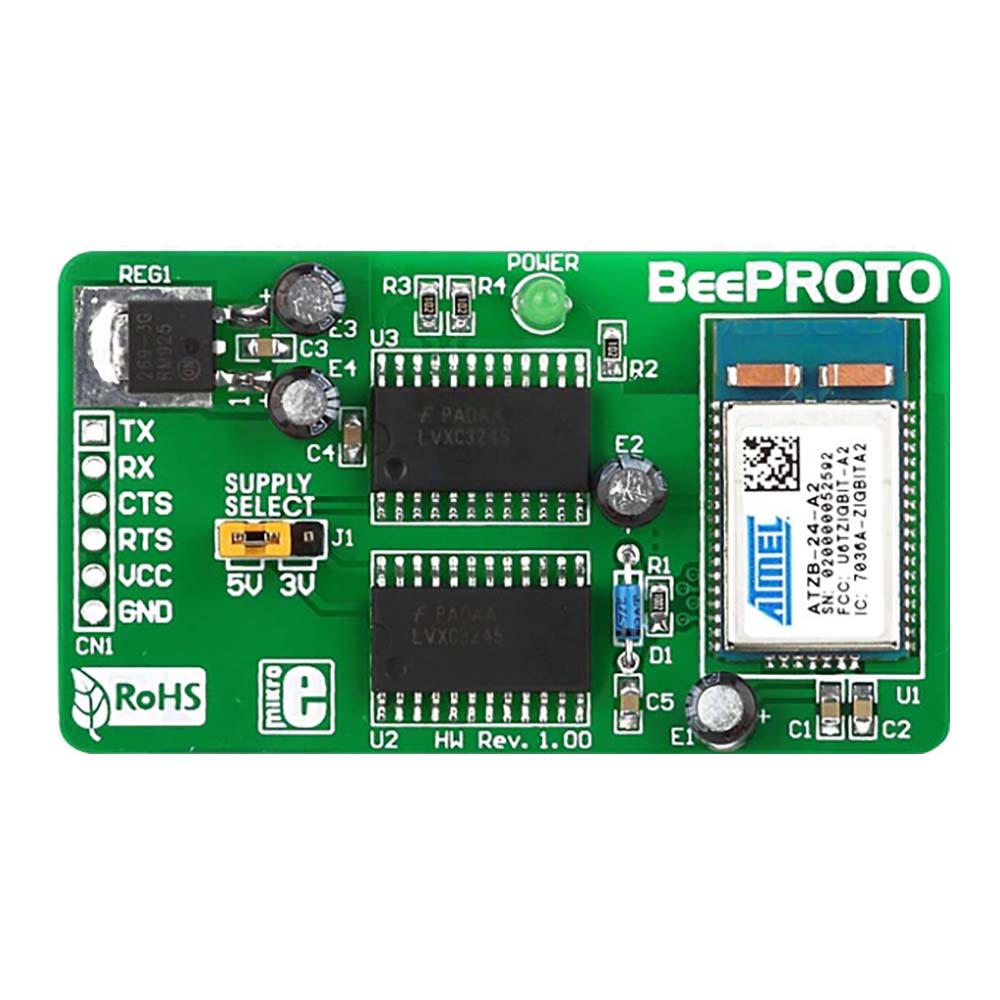 IC/Module: ATZB-24-A2/B0 ZigBit Module
The ATZB-24-A2/B0 is an ultra-compact ZigBit Module offered in a small footprint and low profile for optimum fit in all kinds of devices. Compatible with IEEE 802.15.4/ZigBee stack, it eliminates the need for costly and time-consuming RF development. Designed to operate using very low-power consumption, the Bee PROTO Board provides extended battery life.
Dual Band Chip Antenna
Fabricated from solid dielectric ceramic material, this compact design chip antenna provides linear polarization. Matched to 50 Ω, this dual band chip antenna is an ideal choice for single or multi feed options, Bluetooth / WLAN, high density applications, or other dual band wireless applications.
Operating Power Voltage
The Bee PROTO Board comes with an on-board Supply Select jumper that allows the user to choose the power supply source between 3.3V and 5V.
BEE Proto Board
Frequently Asked Questions
Have a Question?
Be the first to ask a question about this.
Ask a Question