When pre-ordered, this item normally ships within 10 working days
The Voltmeter Click Board™ is a MikroBUS add-on board for measuring voltage in an external electric circuit. The board is designed to measure Direct Current only and has a measurement range from 0 to 24V (it's possible to measure both positive and negative polarity).
View full details
SKU: MIKROE-2436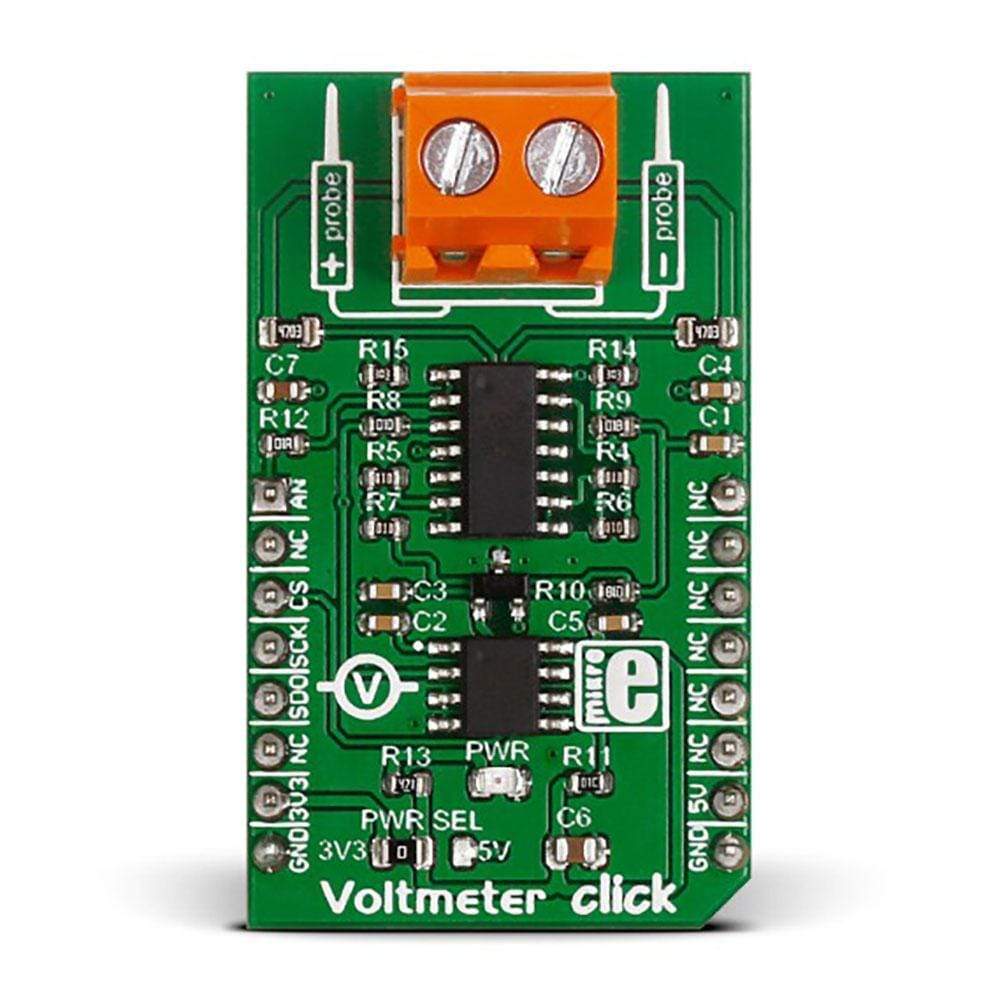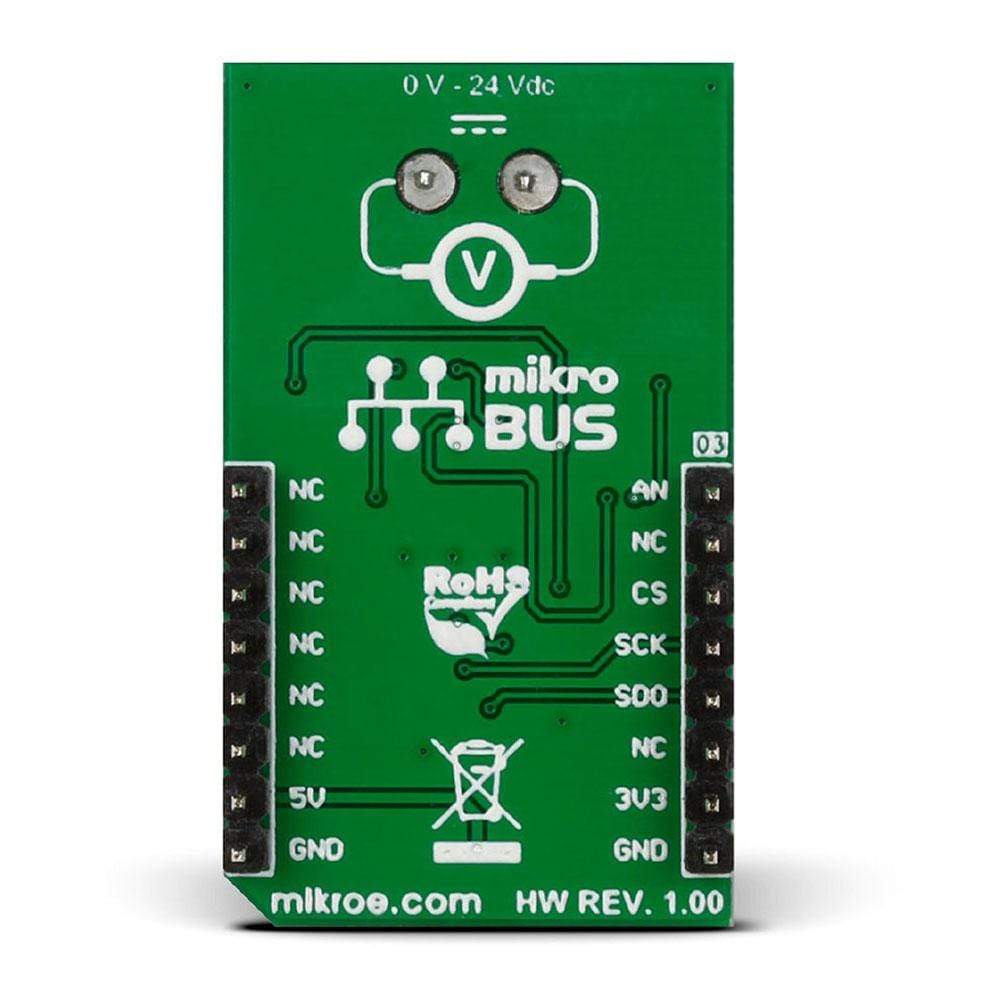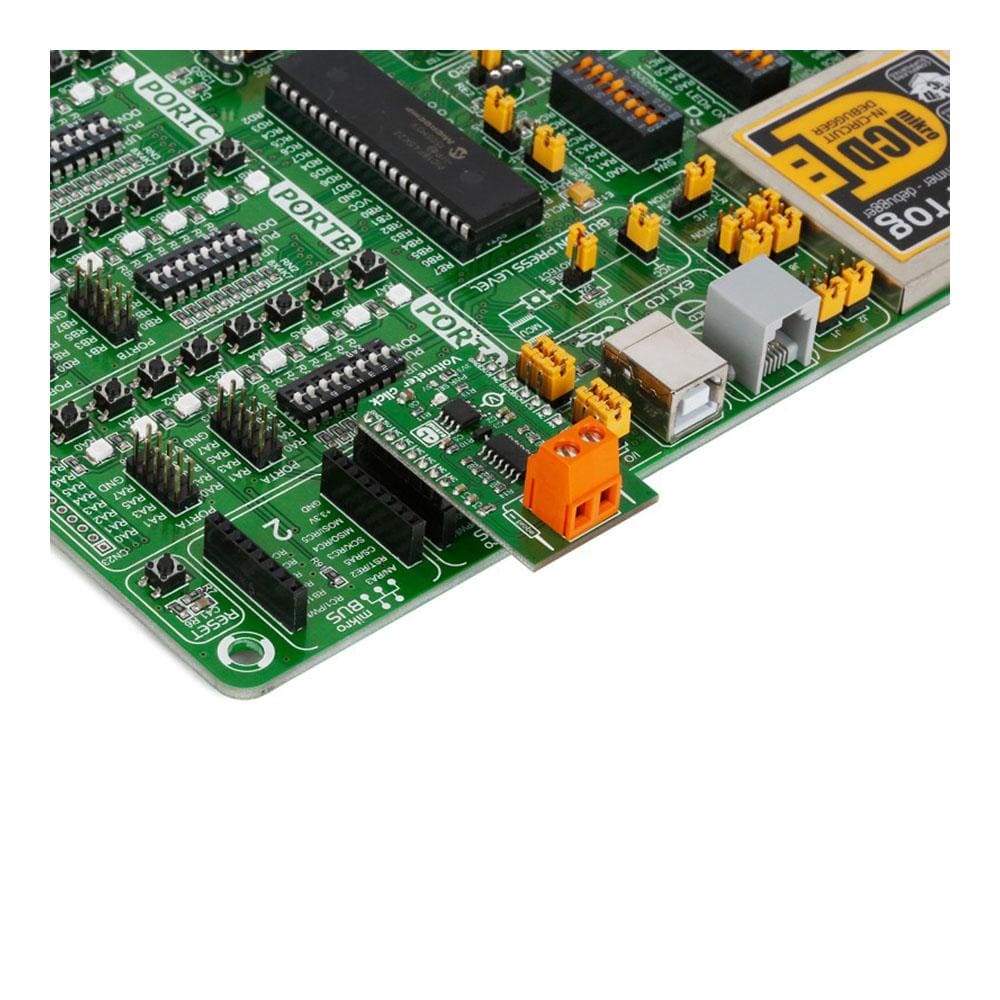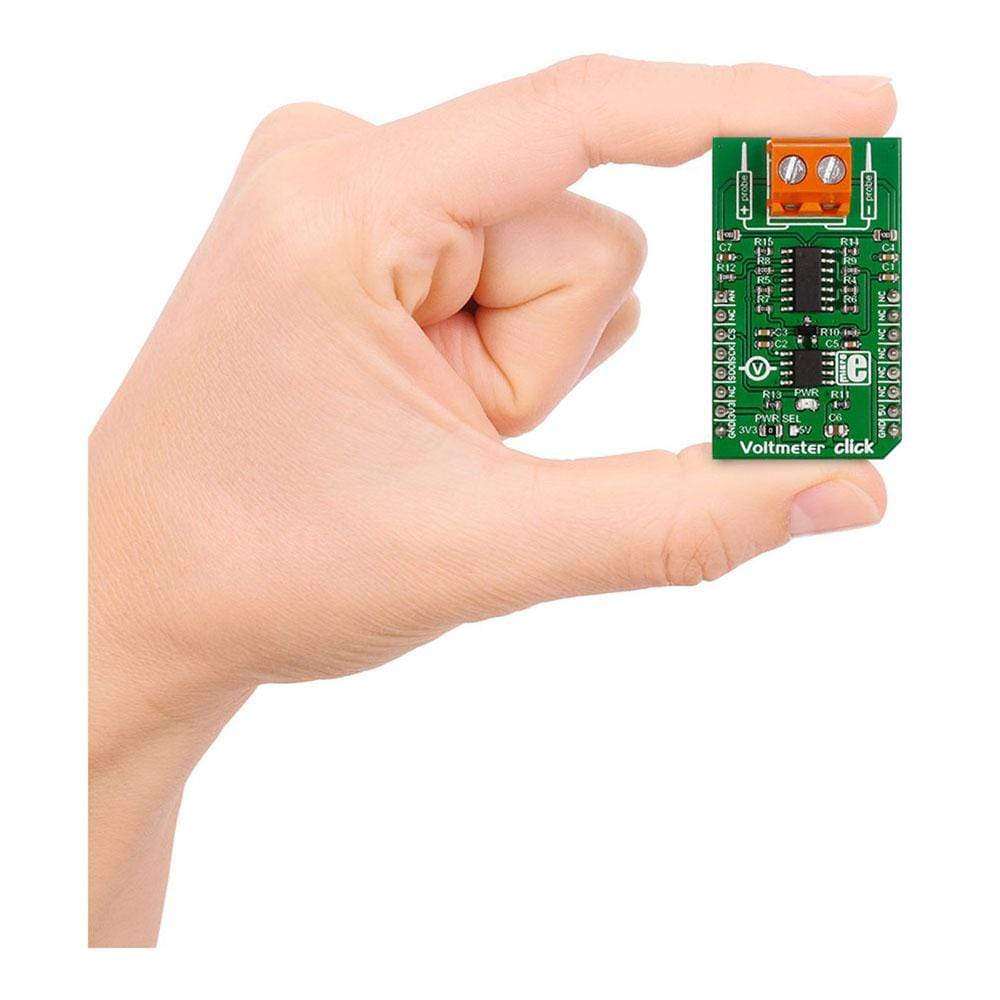 The design of the Voltmeter Click Board™ is based on an OpAmp set up as a differential amplifier with a buffered input.
Two onboard screw terminals (probe+ and probe-) are bringing in the current, which then flows through a row of four resistors. A voltage – proportional to the input charge – is generated across the last two resistors. From there it is sent to the differential amplifier that further intensifies the difference between the two inputs (+/-).

The resulting charge is exactly 33 times lower than the actual measured voltage. It is converted by an onboard 12-bit ADC before being outputted through the mikroBUS™ SPI interface (the firmware in the target board MCU should be set up to multiply the ADC value to get the actual voltage). It is also possible to output the analog value directly through the mikroBUS™ AN pin (useful if the target MCU has a higher resolution ADC).

The Voltmeter Click Board™ can work with either a 3.3V or a 5V power supply.
Voltmeter Click Board
Frequently Asked Questions
Have a Question?
Be the first to ask a question about this.
Ask a Question