Check Availability before Pre-Ordering
The 10DOF Click Board™ is a mikroBUS add-on board for enhancing hardware prototypes with 10DOF functionality (10 degrees of freedom).
The 10DOF Click Board™ carries two modules from Bosch: BNO055, a 9-axis absolute orientation sensor and BMP180, a digital pressure sensor.
View full details
SKU: MIKROE-2073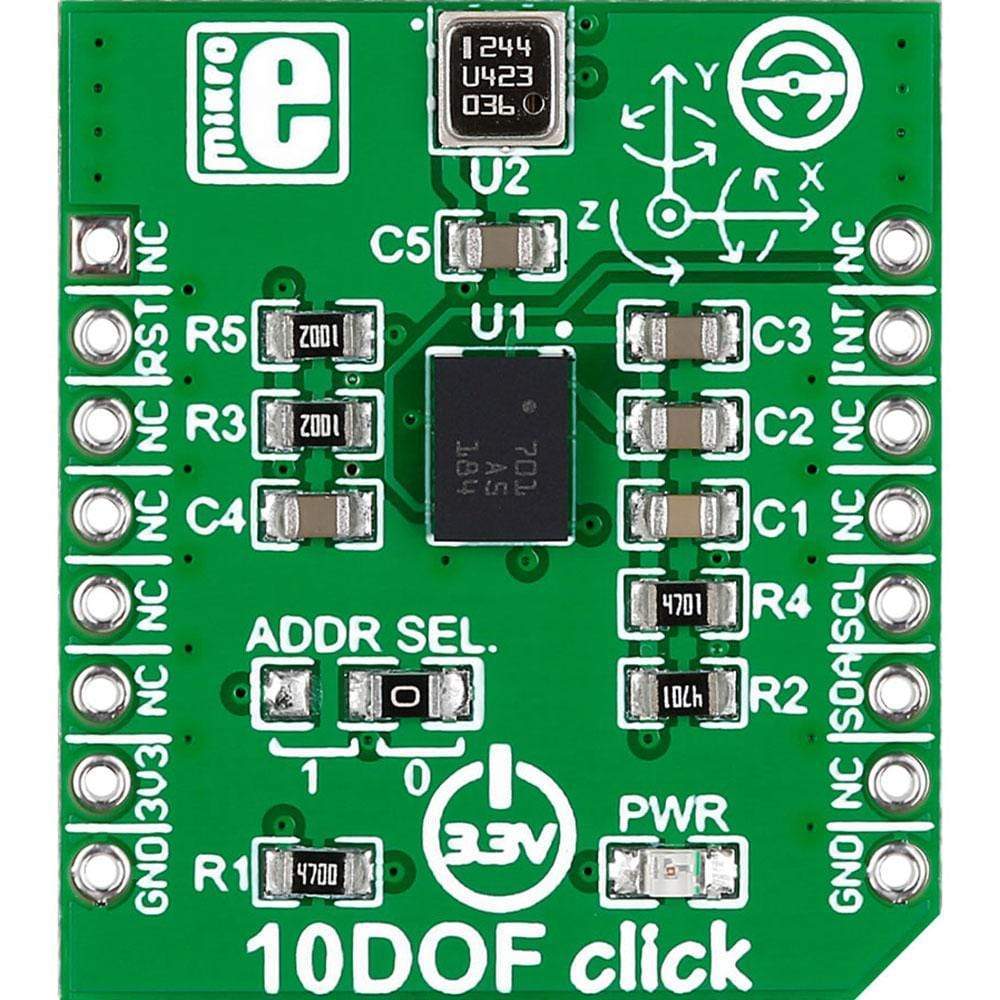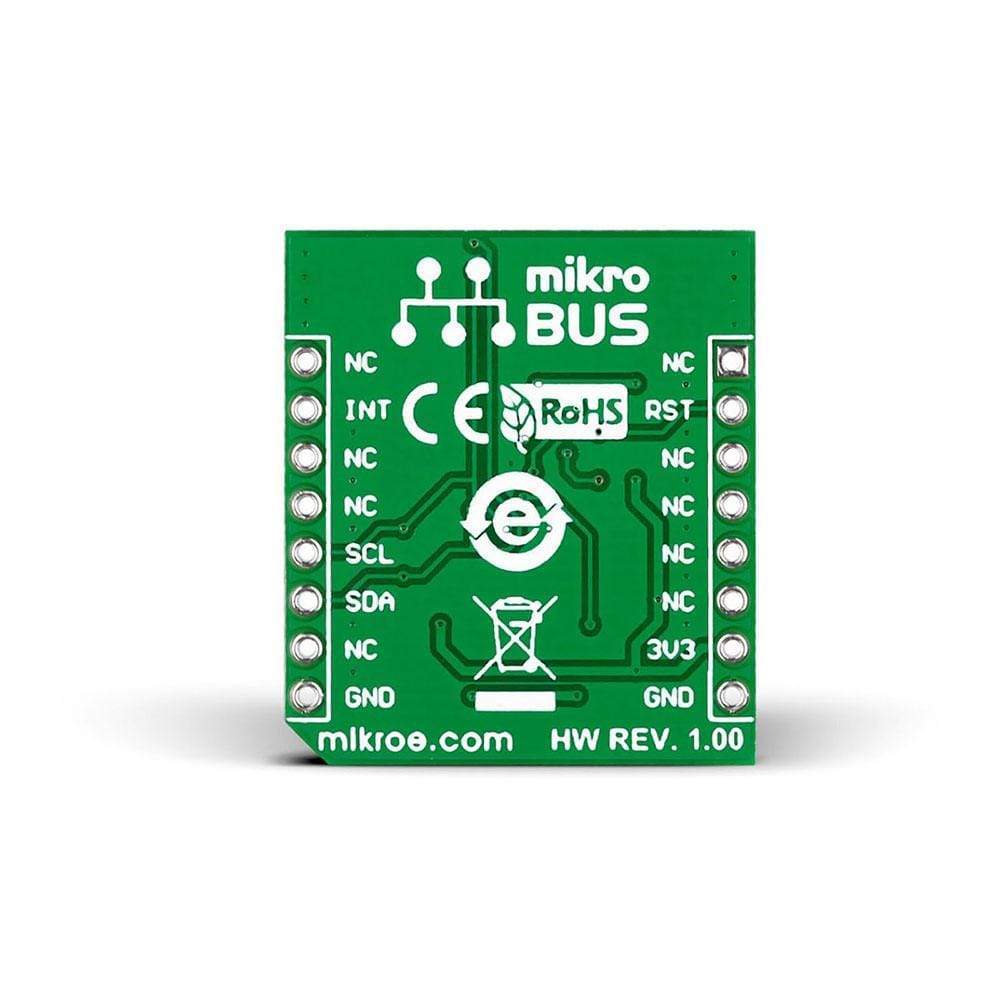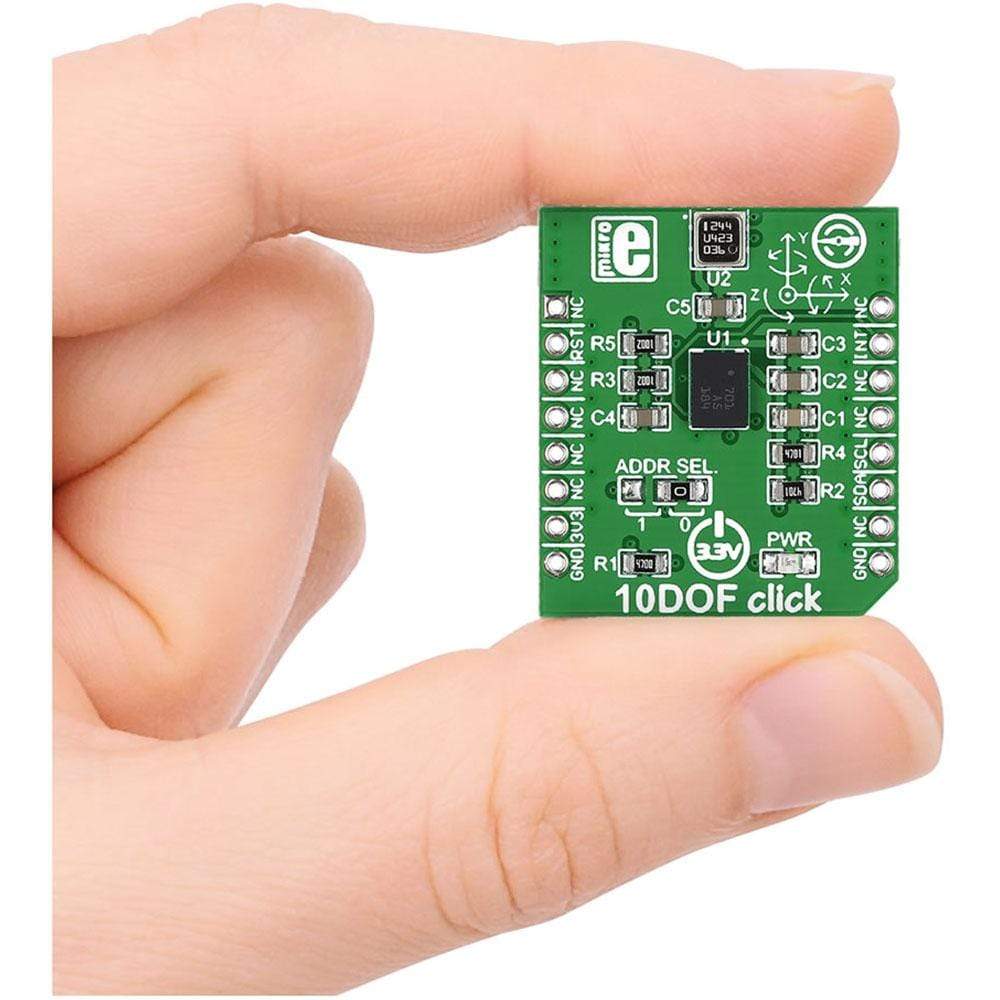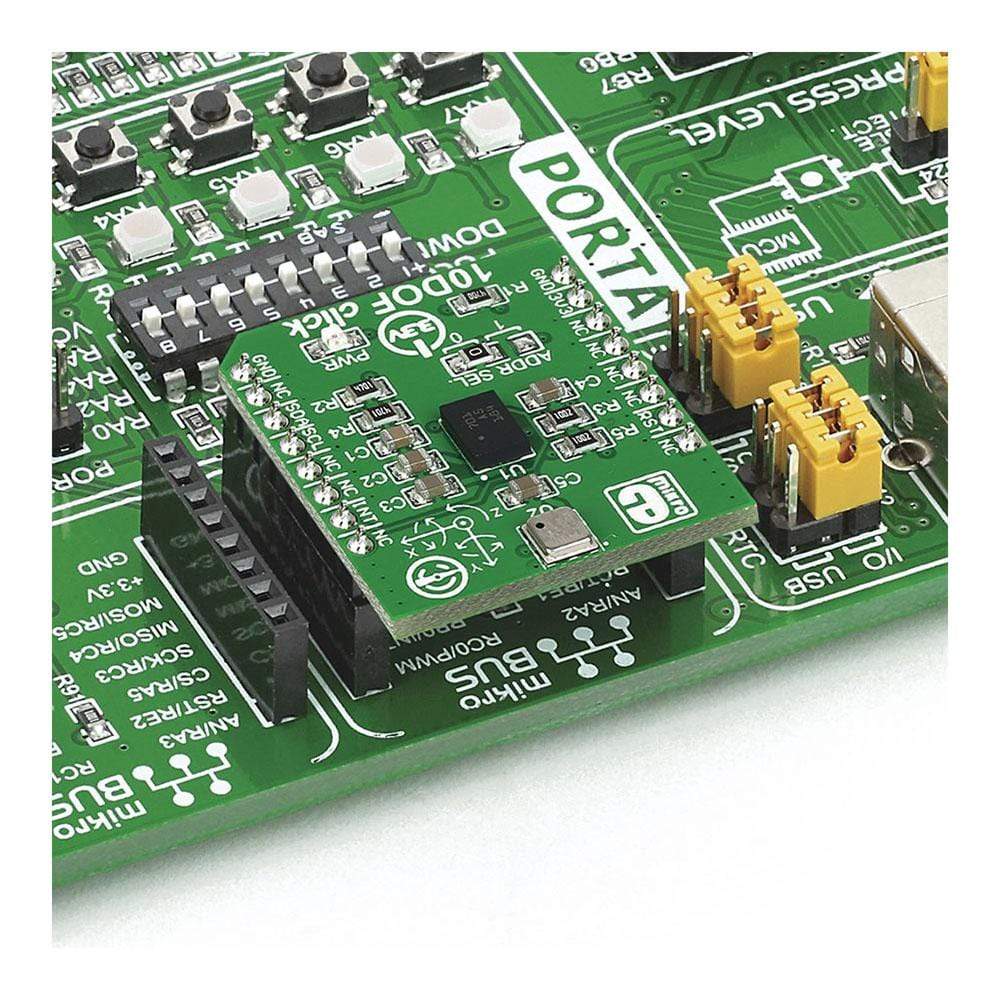 The pressure sensor is based on piezo-resistive technology, enabling high accuracy, linearity and long term stability. 10DOF click communicates with the target board MCU through the mikroBUS™ I2C interface (SCL, SDA), with additional functionality provided by INT and RST pins. Designed to use a 3.3V power supply only.
10DOF Click Board
Frequently Asked Questions
Have a Question?
Be the first to ask a question about this.
Ask a Question