When pre-ordered, this item normally ships within 10 working days
The DC Motor 3 Click Board™ is a MikroBUS add-on board with a Toshiba TB6549FG full-bridge driver for direct current motors. The IC can output currents of up to 3.5 A with 30V, making it suitable for high-power motors.
View full details
SKU: MIKROE-2047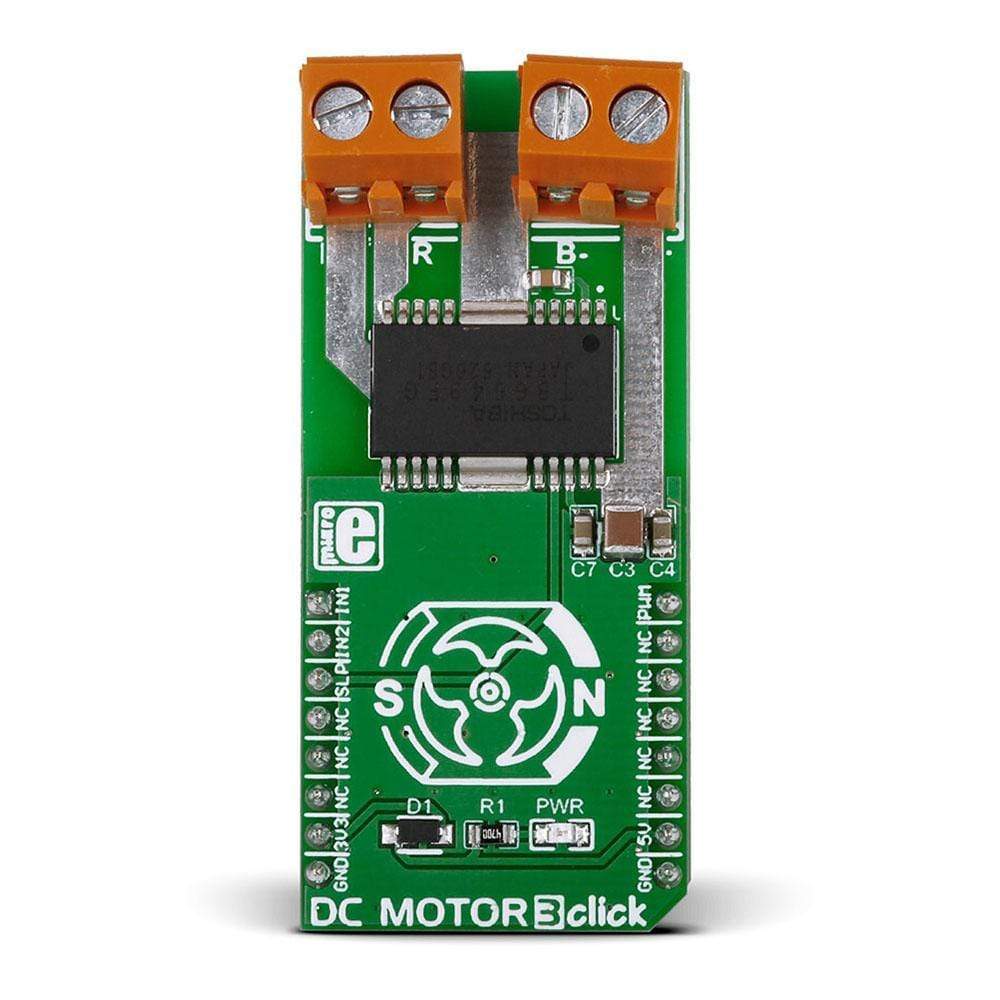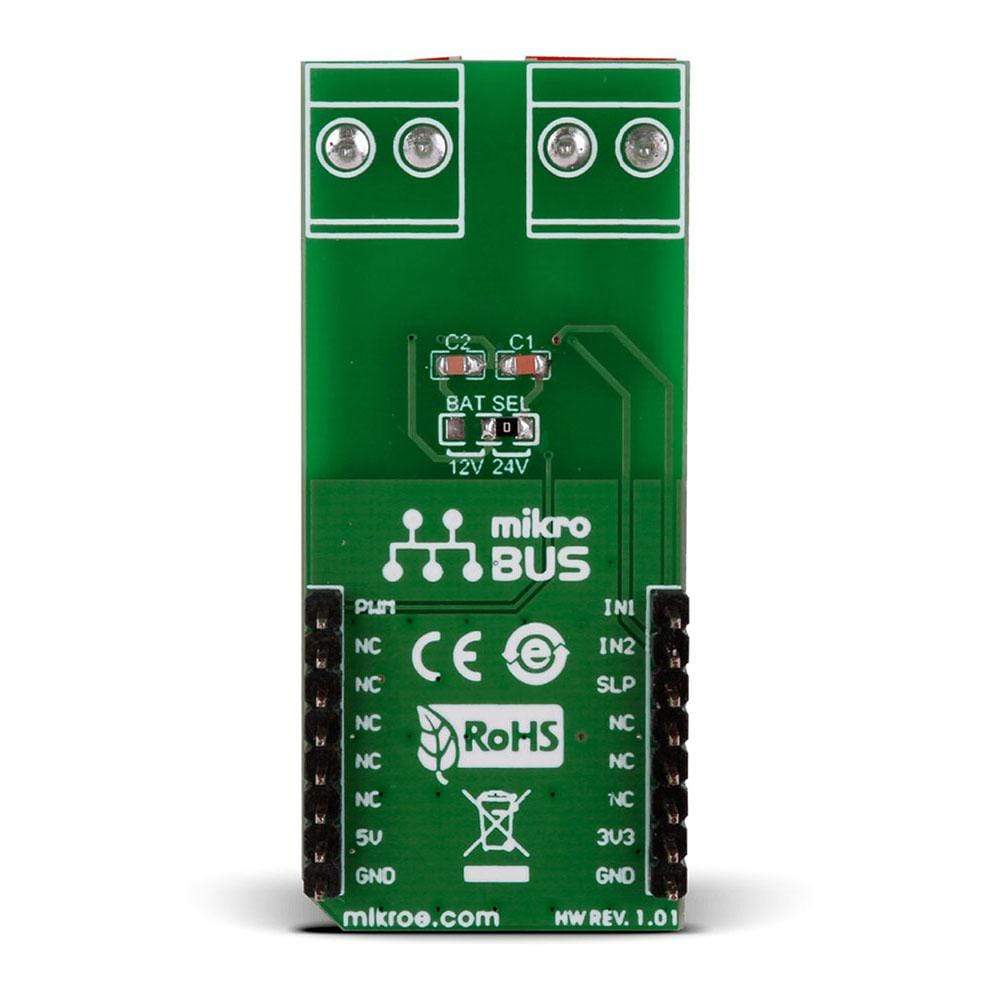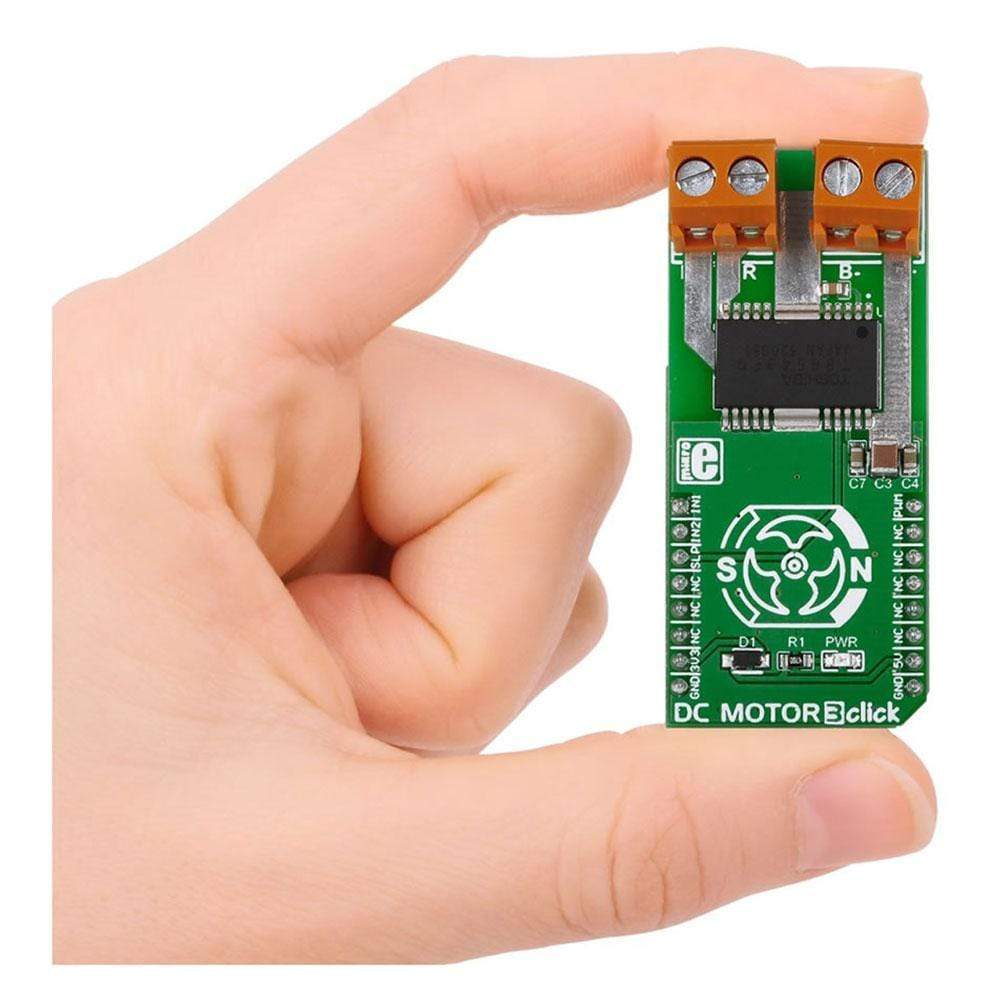 The DC Motor 3 Click Board™ has two pairs of screw terminals are positioned on the top of the board. One is for bringing an external power supply; the other is for connecting a motor.

The Toshiba TB6549FG has four operating modes: clockwise, counter-clockwise, short brake and stop. The operating mode is configured through IN1 and IN2 pins. A separately controlled standby mode is also available.

For safety, the TB6549FG IC incorporates overcurrent protection and a thermal shutdown circuit.

The DC Motor 3 Click Board™ communicates with the target MCU through the mikroBUS™ PWM pin, with additional functionality provided by IN1, IN2 and SLP pins (in place of default mikroBUS™ AN, RST and CS pins). Designed to use a 3.3 power supply only.
DC Motor 3 Click Board
Frequently Asked Questions
Have a Question?
Be the first to ask a question about this.
Ask a Question