Solid Core, Assorted Lengths

When pre-ordered, this item normally ships within 10 working days
Organize Your Wire Connections with Ease!
Tired of dealing with tangled and messy wire jumpers? Upgrade your setup with our 350 Wire Jumper Pack – the ultimate solution for streamlined connections. No more spaghetti-like messes!
Features
Convenient Pack: Enjoy 350 wire jumpers neatly packed in a single box.
Effortless Storage: Separate compartments ensure hassle-free organization.
Variety of Lengths: Benefit from 14 different lengths of 22AWG wire to suit any project.
Benefits
Say goodbye to the frustration of untangling wires and searching for the right length. Our Wire Jumper Pack keeps your connections tidy, saving you time and effort. With a range of 22AWG wire lengths, you'll always have the perfect fit for your circuits.
Why Choose Our Wire Jumpers?
Experience convenience like never before. Whether you're a hobbyist or a professional, our Wire Jumper Pack offers a seamless way to enhance your workflow. Keep your workspace organized and your projects running smoothly – order now!
View full details
SKU: MIKROE-2021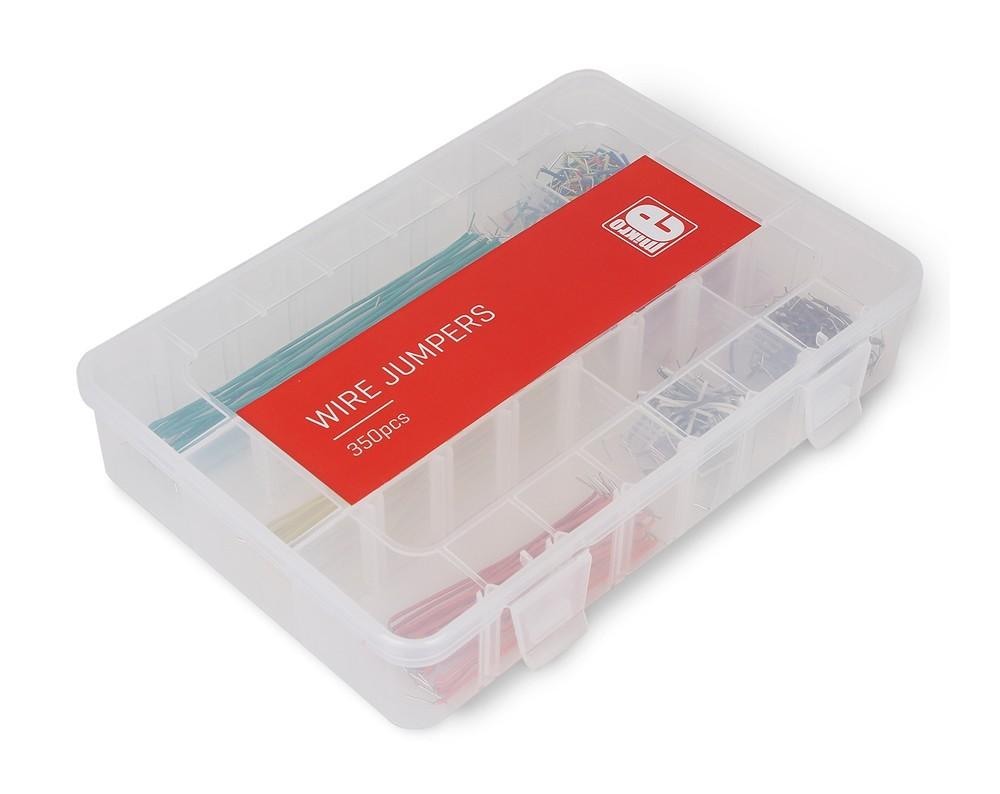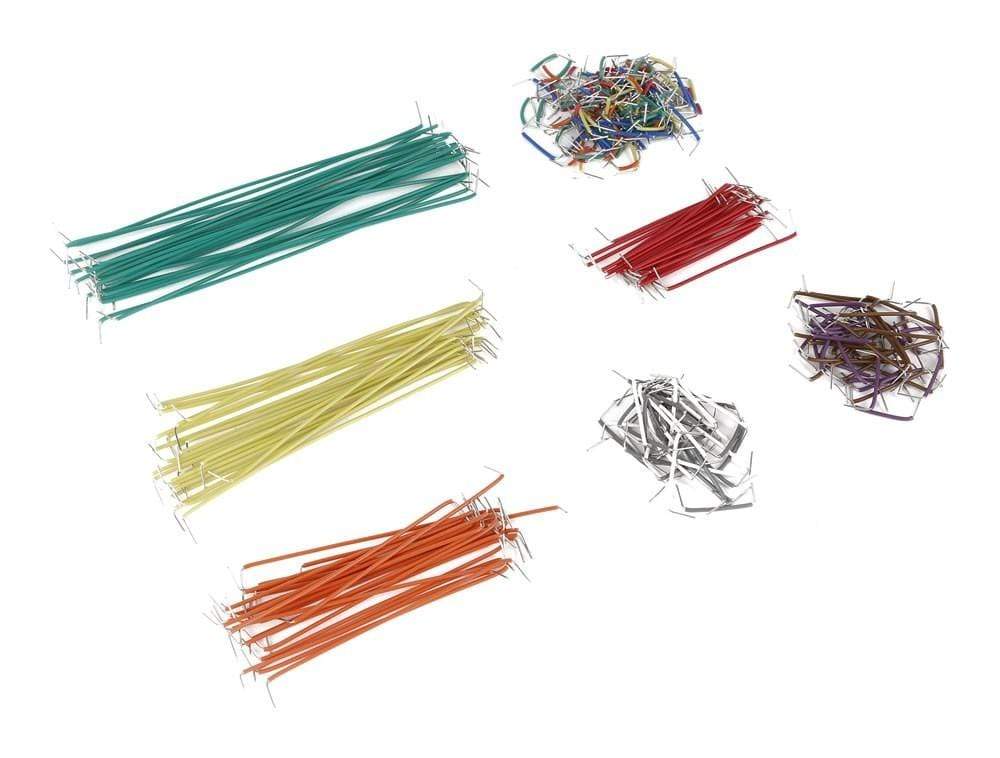 Instead of keeping your wire jumpers jumbled up like a bowl of spaghetti, consider this pack of 140 wire jumpers in a nifty box for easy storage. 14 different lengths of 22AWG wire all cut, stripped and pre-bent 10 piece of each of the following length: 2, 5, 7, 10, 12, 15, 17, 20, 22, 25, 50, 75, 100, and 125mm.
Wire Jumpers - Box of 350 assorted lengths
Frequently Asked Questions
Have a Question?
Be the first to ask a question about this.
Ask a Question