When pre-ordered, this item normally ships within 10 working days
The MikroLab for dsPIC is an excellent solution for dsPIC30 microcontrollers (DIP 13, 28 and 40 packages) for low pin count chips.
This essential toolkit includes an EasyPIC v7 for dsPIC30 development board loaded with modules required to develop DSP applications. It also contains a MikroC for dsPIC compiler (a full-featured ANSI C compiler for dsPIC/PIC24), many additional accessories, and a free licence for Visual GLCD.
.
View full details
SKU: MIKROE-2008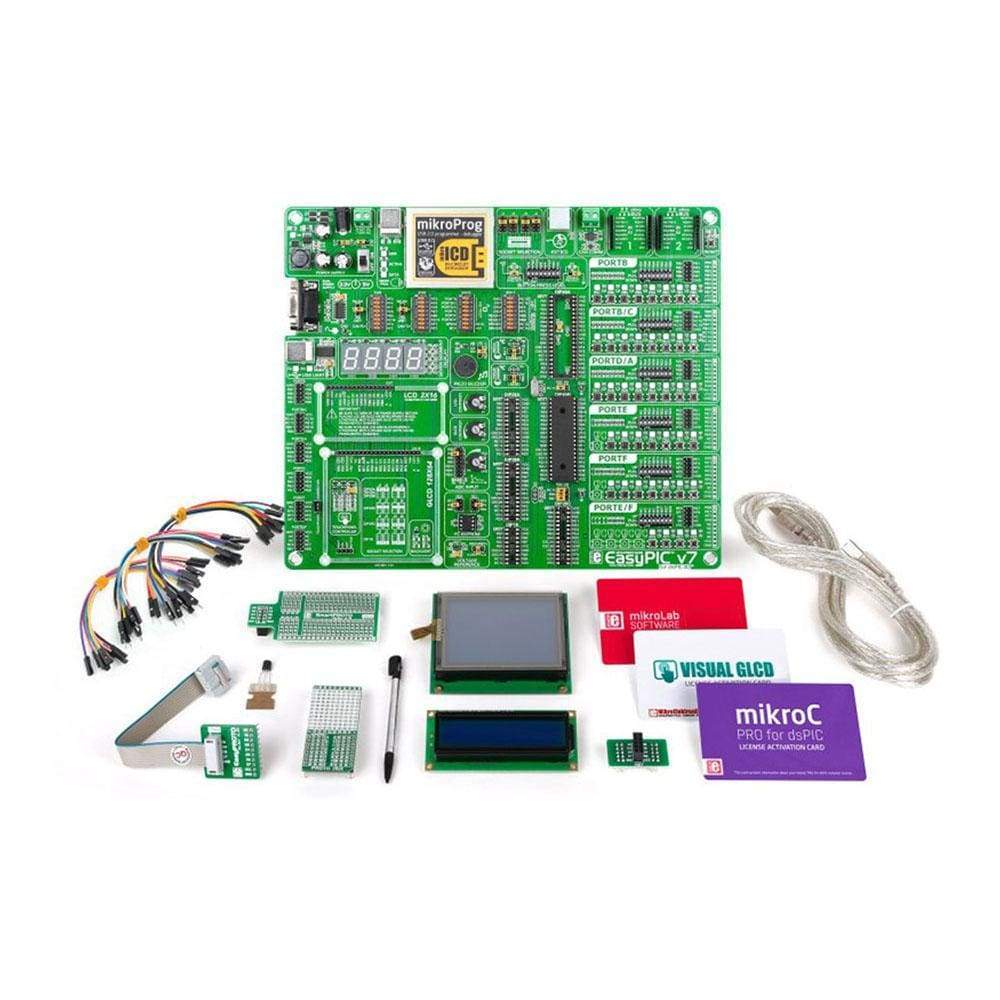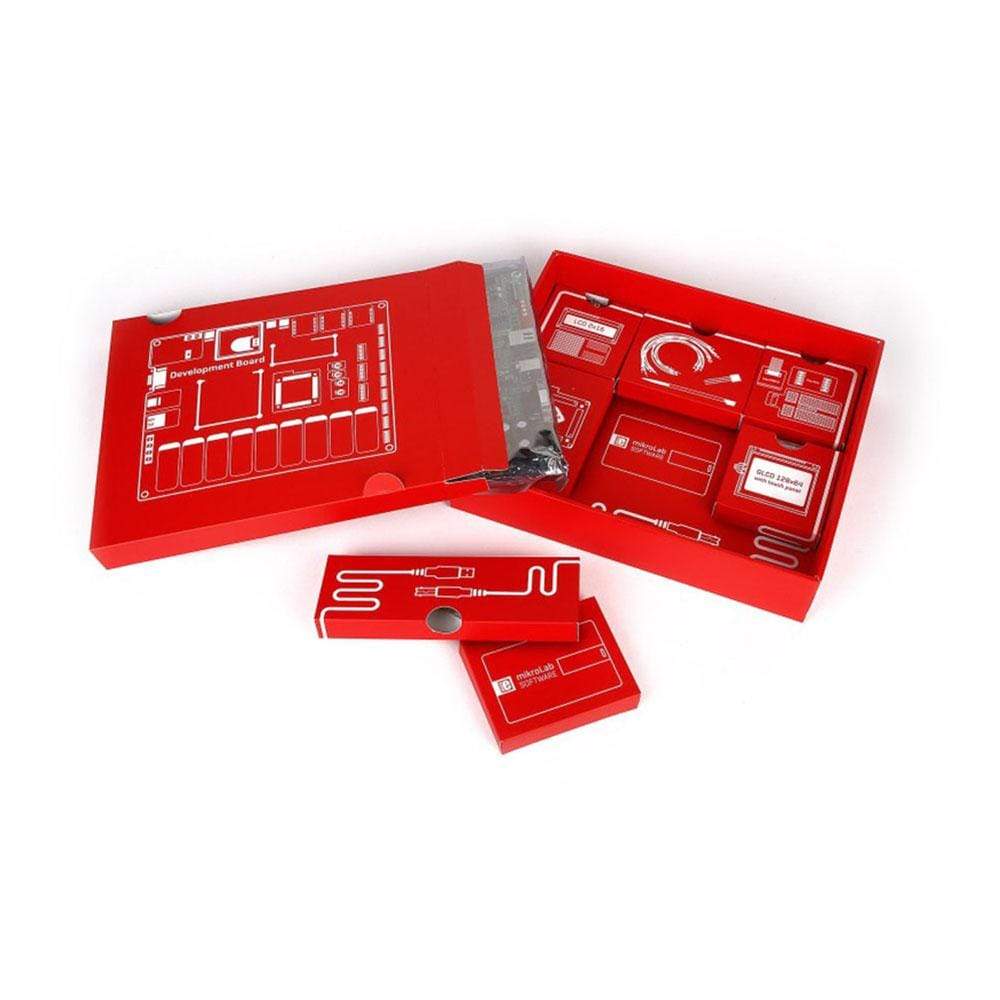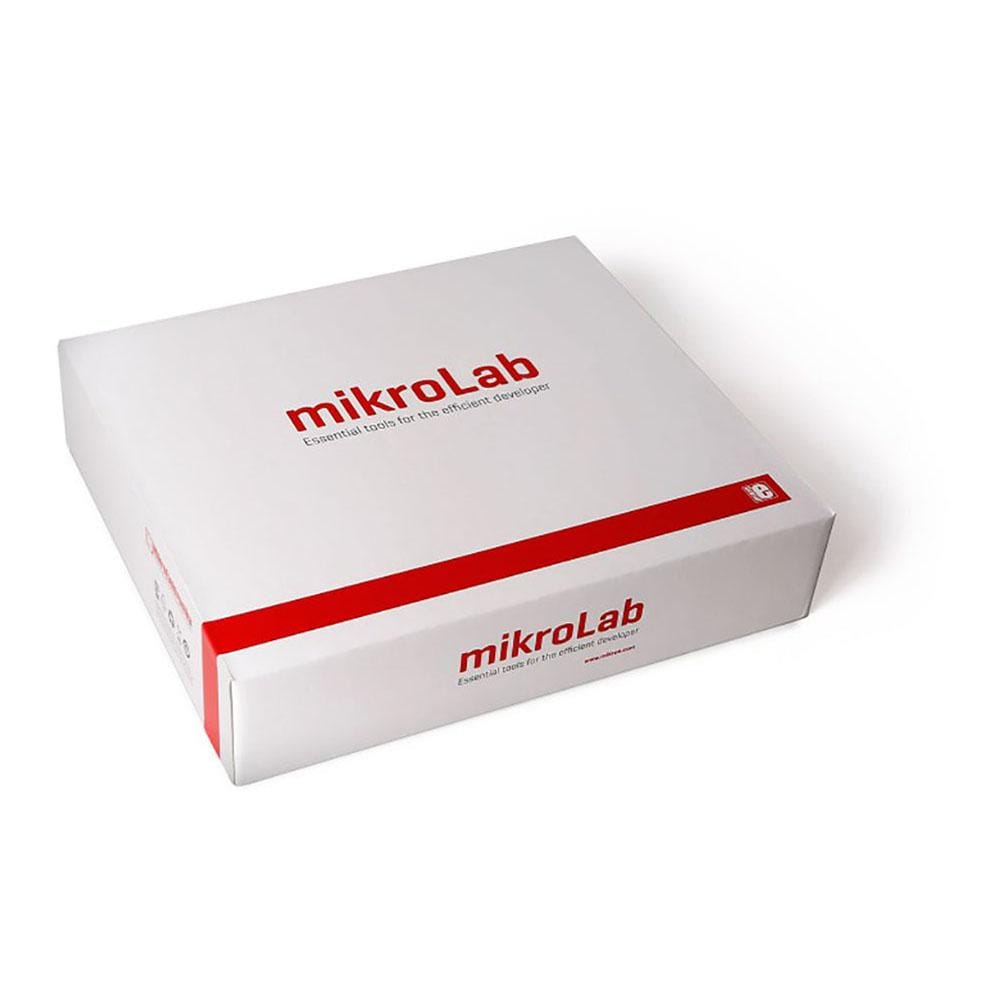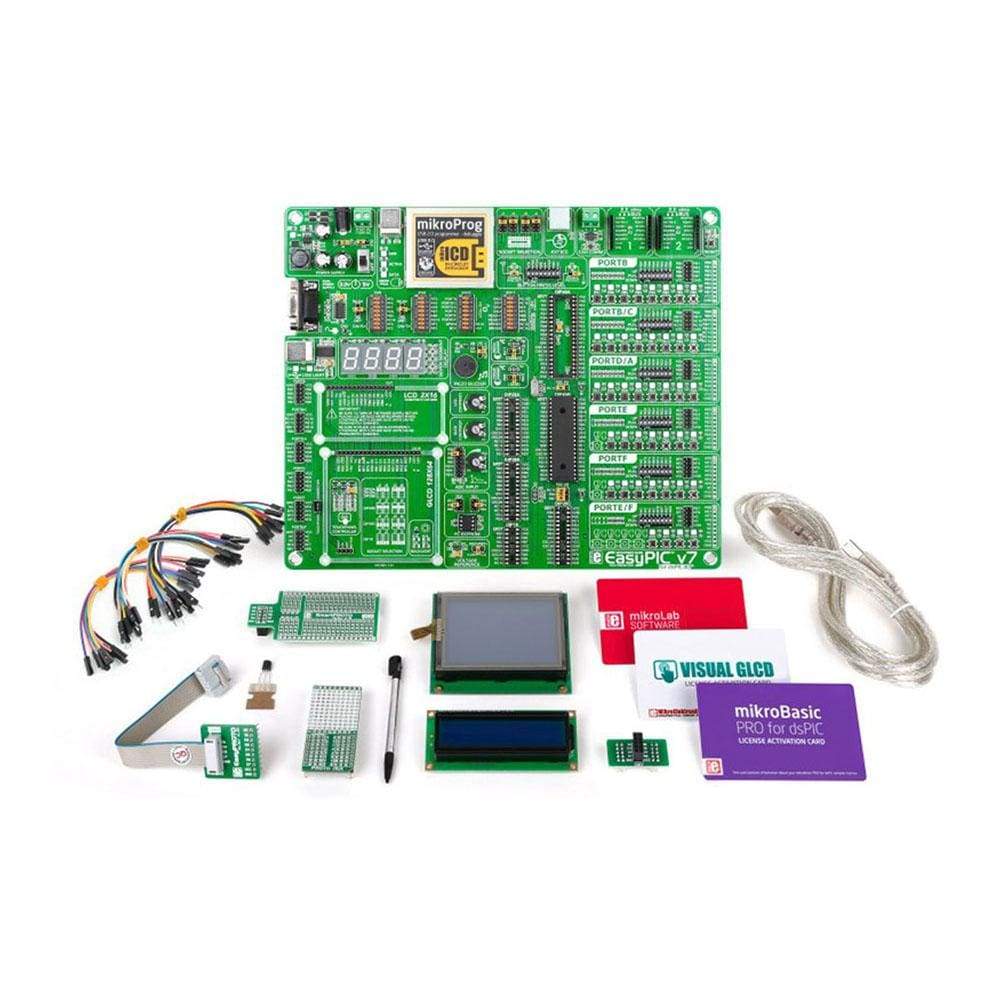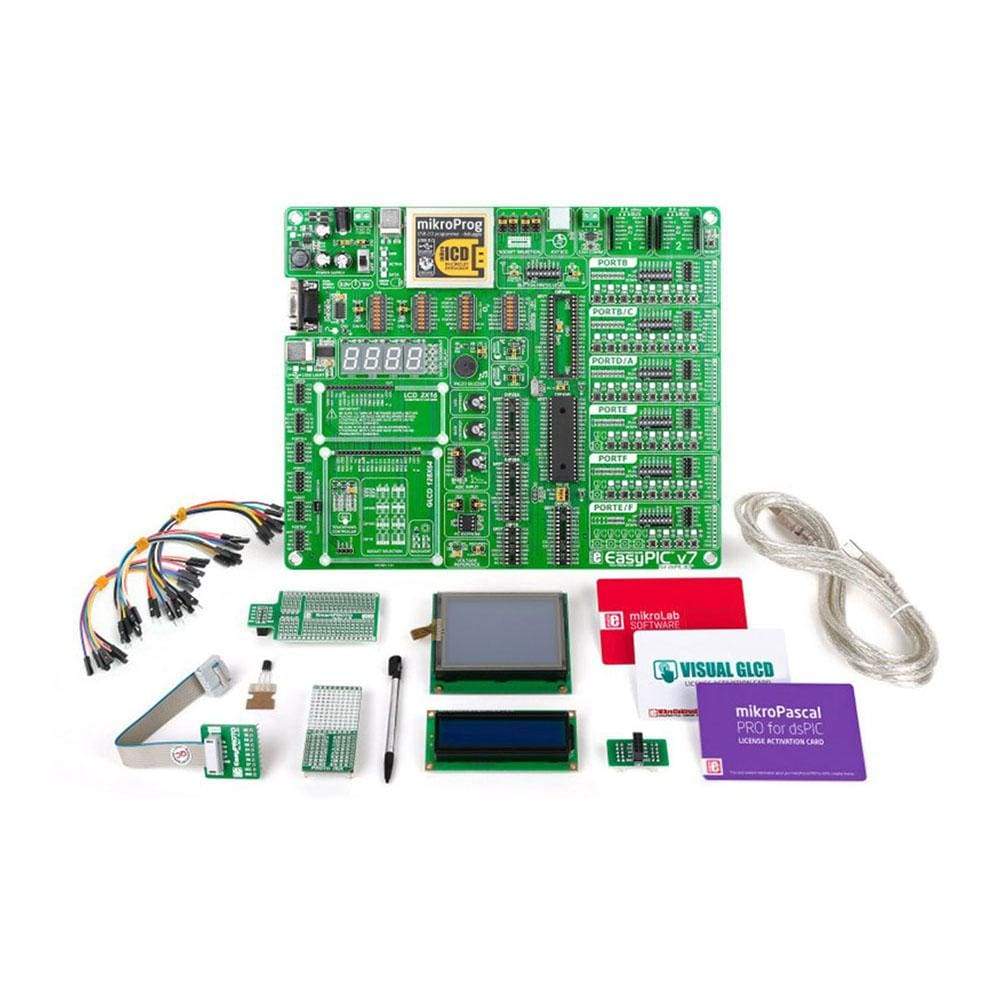 About dsPIC33/PIC24.
The 16-bit PICs offers an easy way to upgrade from 8-bit PIC microcontrollers providing higher performance, while a more economical choice when talking about 32-bit PIC microcontrollers. This line of microcontrollers contains eXtreme low-power MCUs and high performance digital signal controllers.
MikroLAB for DSPIC Development System
Frequently Asked Questions
Have a Question?
Be the first to ask a question about this.
Ask a Question