When pre-ordered, this item normally ships within 10 working days
Add a reed switch to your design using the Reed Click Board™. The accessory board features a magnetically operated reed switch with two tiny strips of magnetic contacts of opposite polarities in a hermetically sealed glass envelope. One contact is a magnetic north pole, the other a south. The reed switch is a single-pole, single-throw switch that can be activated with a magnet or electromagnetic coil. By default, the two thin strips don.
View full details
SKU: MIKROE-1998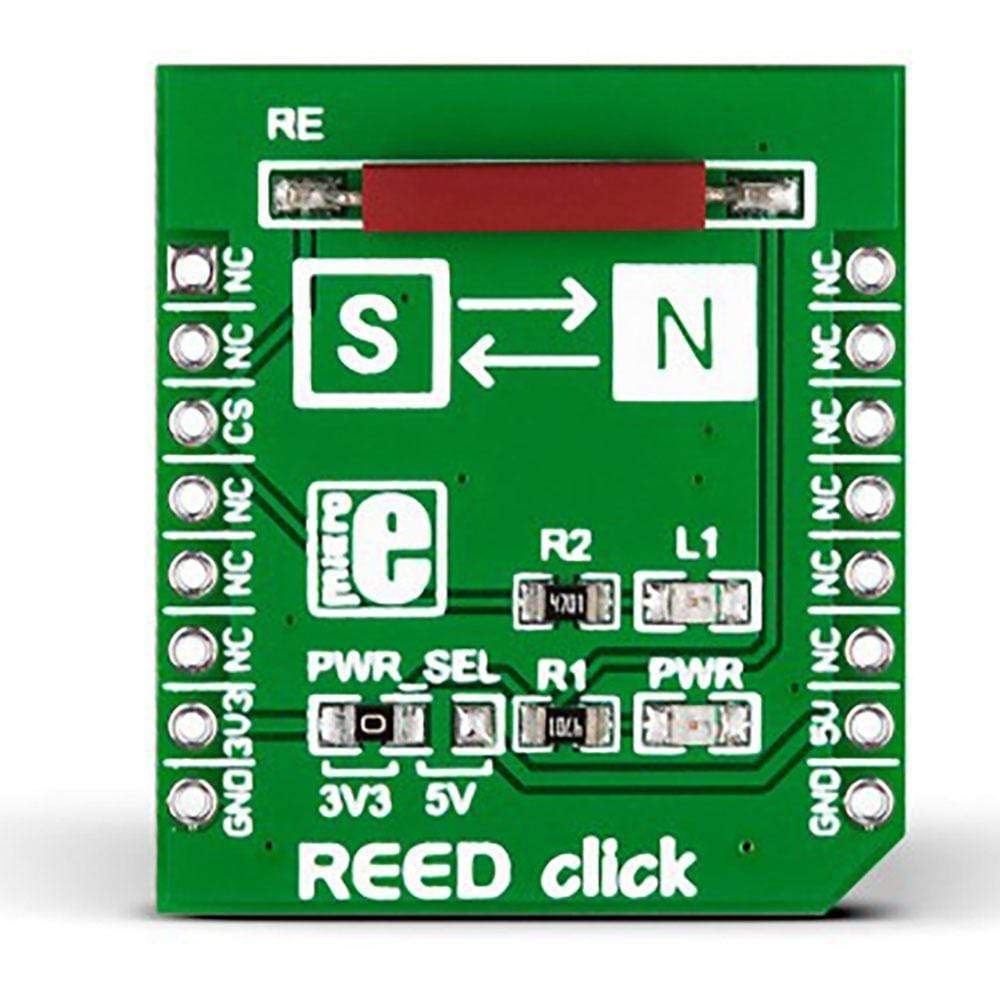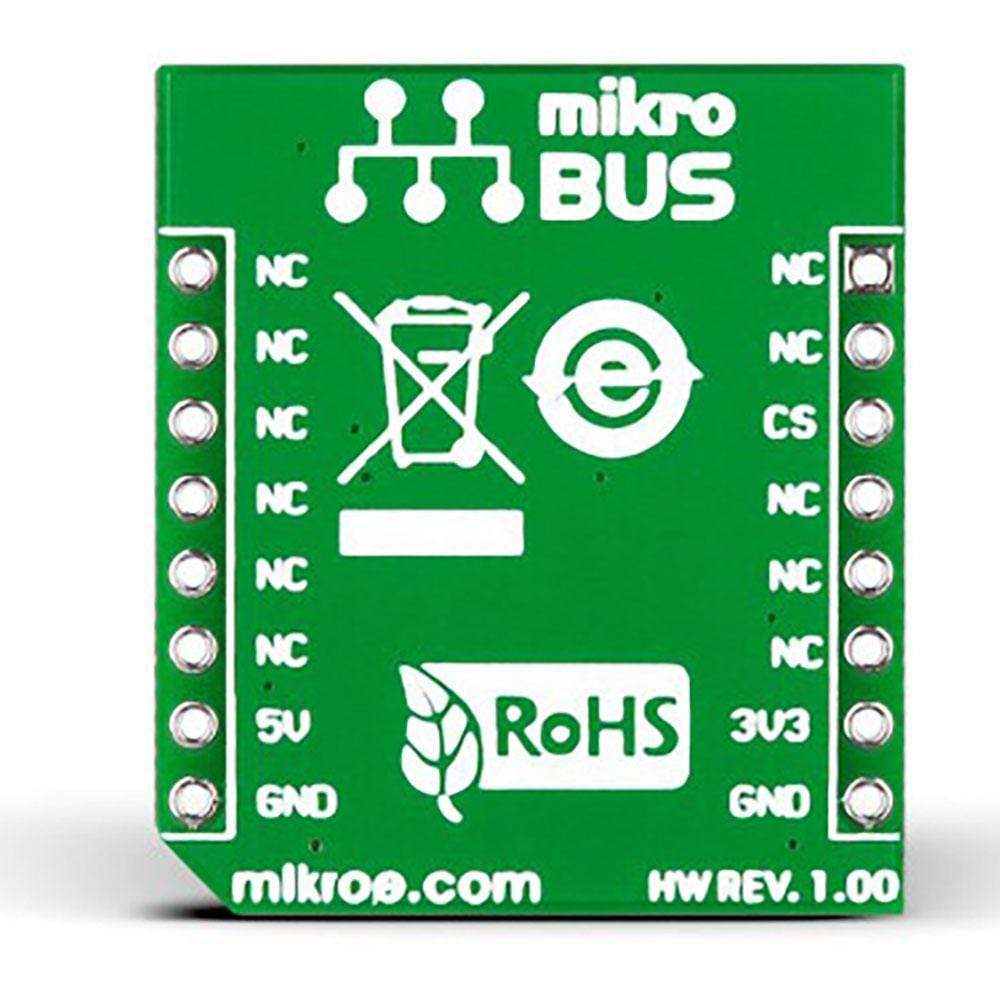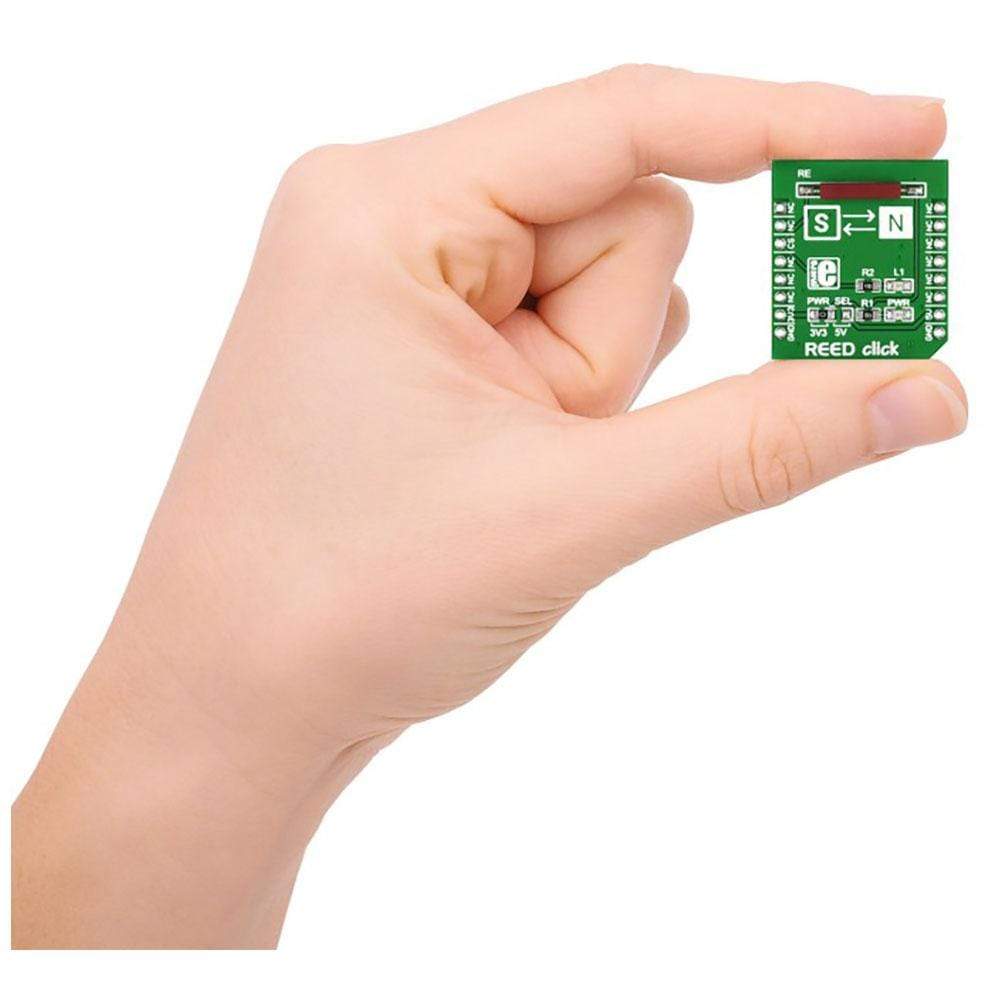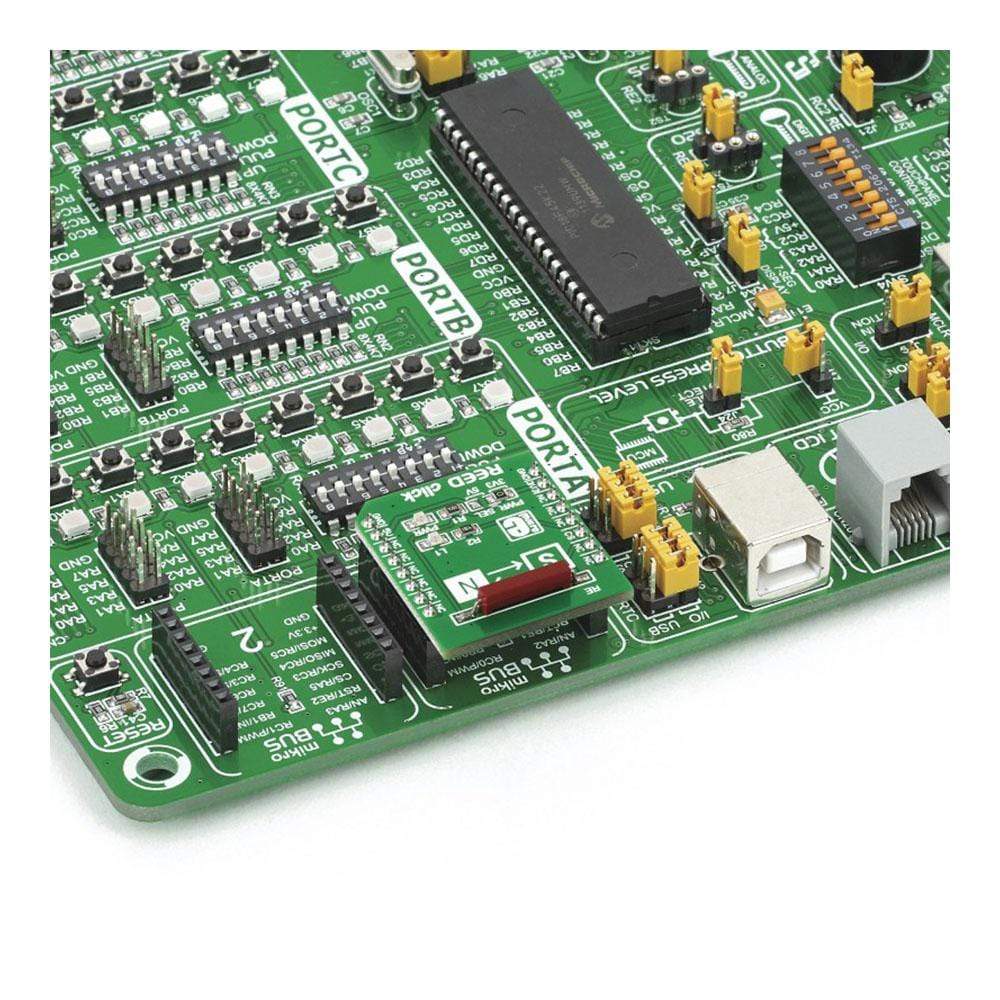 Reed Switch
The Reed Click Board™ features a magnetic reed switch with unique switching capability. It comprises of two ferromagnetic nickel-iron wires and a glass capsule. Until a magnetic field is applied, the two contacts (one magnetic north pole, one south) remain separate. On application of the magnetic field, the contacts get shut and activate the switch. On removing the magnetic field, the contacts open up again.

.
SMD Jumper
Reed Click Board™ is used with a 3.3V or 5V power supply. A zero-ohm SMD jumper allows user to select a power supply between the two.
Reed Click Board
Frequently Asked Questions
Have a Question?
Be the first to ask a question about this.
Ask a Question