When pre-ordered, this item normally ships within 10 working days
The TouchPad Click Board™ is a capacitive touch input device driven by Microchip's low-powered MTCH6102 controller. The touchpad surface is covered with a sheet of black plastic to demonstrate the chip's support for cover layers (up to 3mm for plastic, 5mm for glass).
View full details
SKU: MIKROE-1995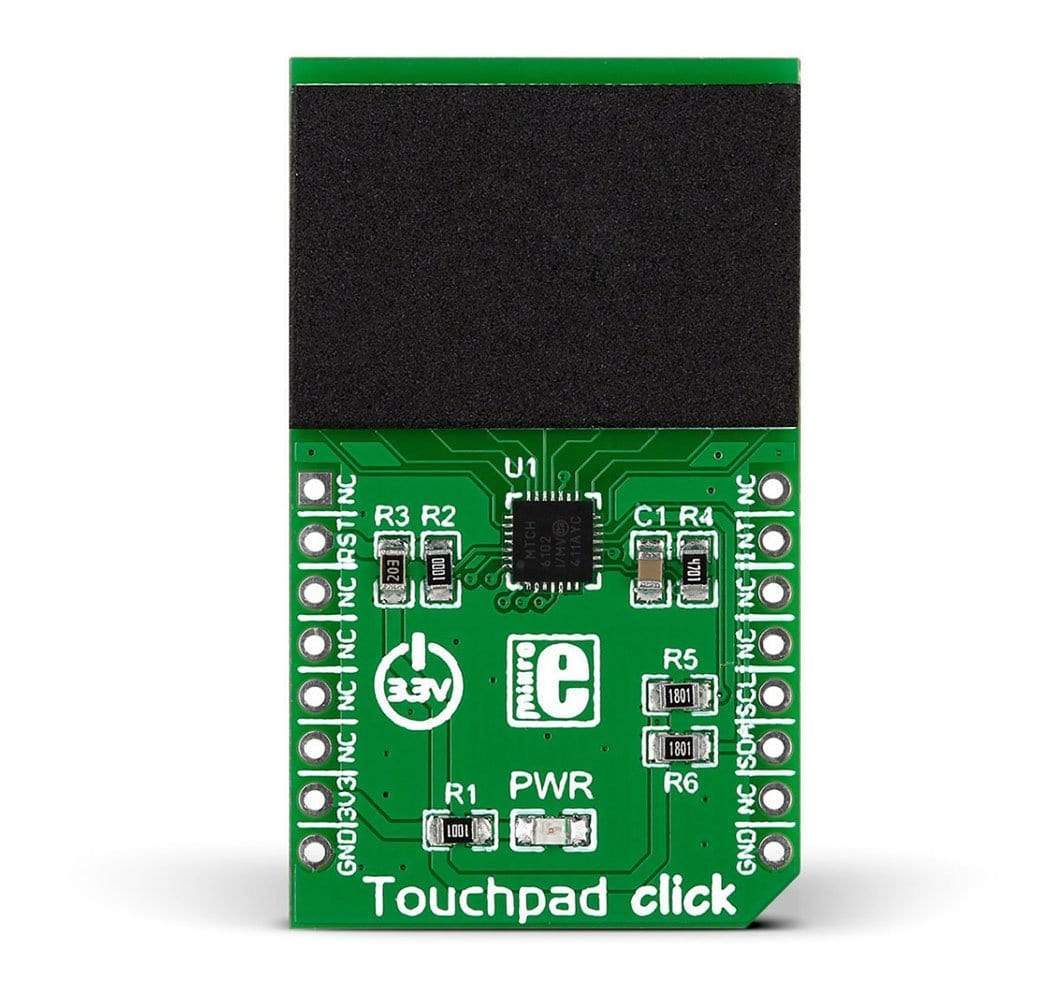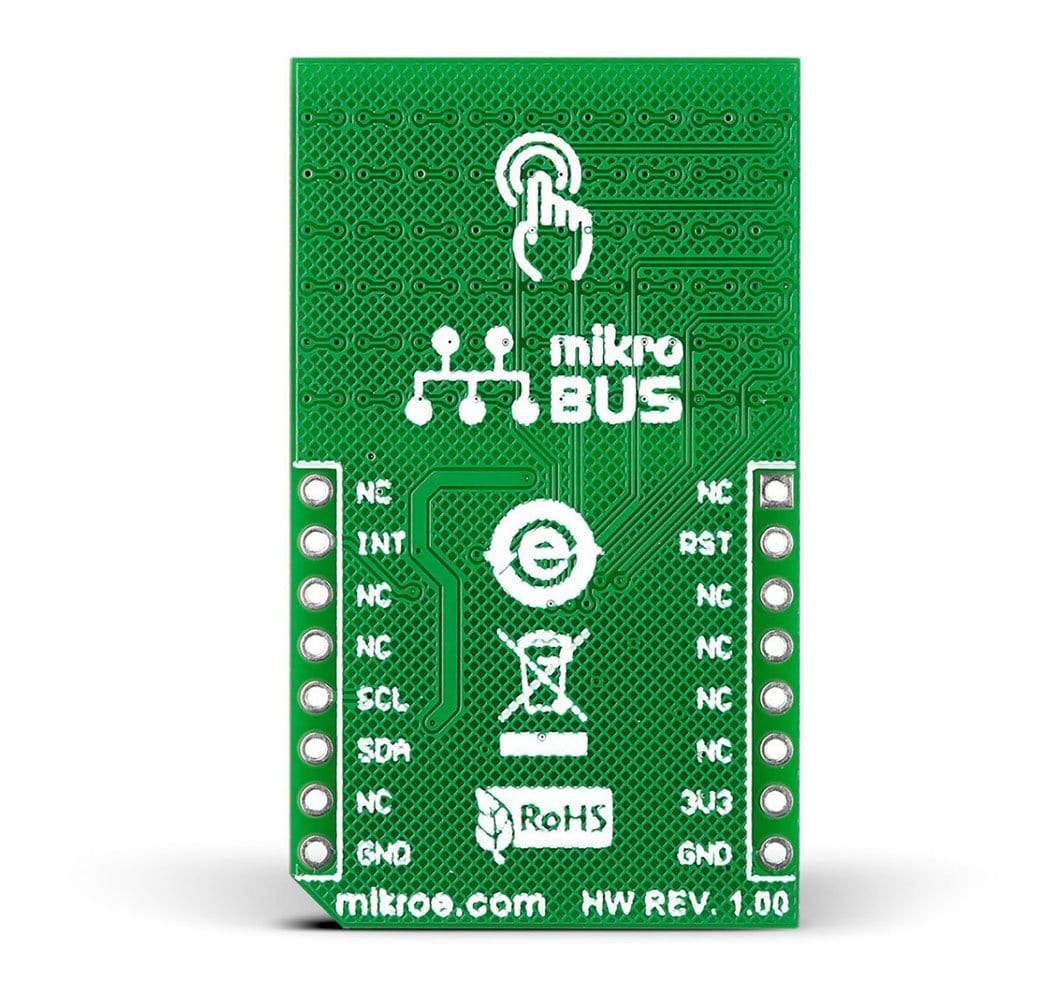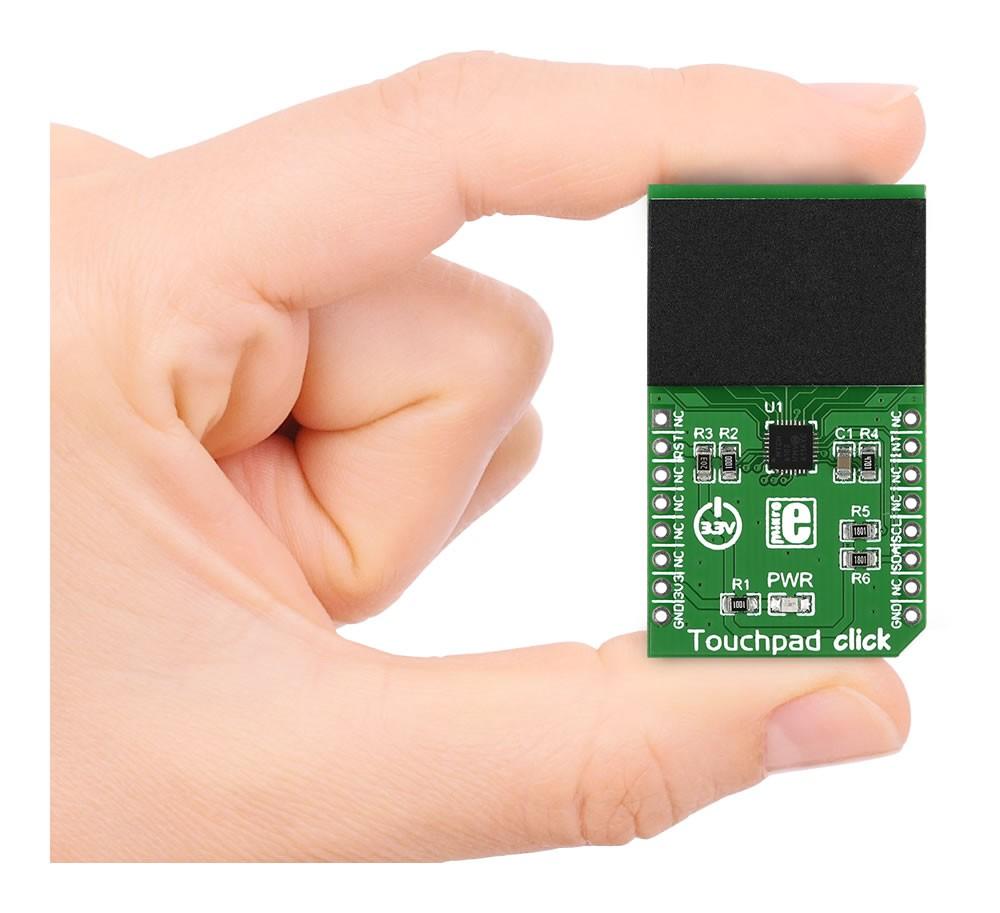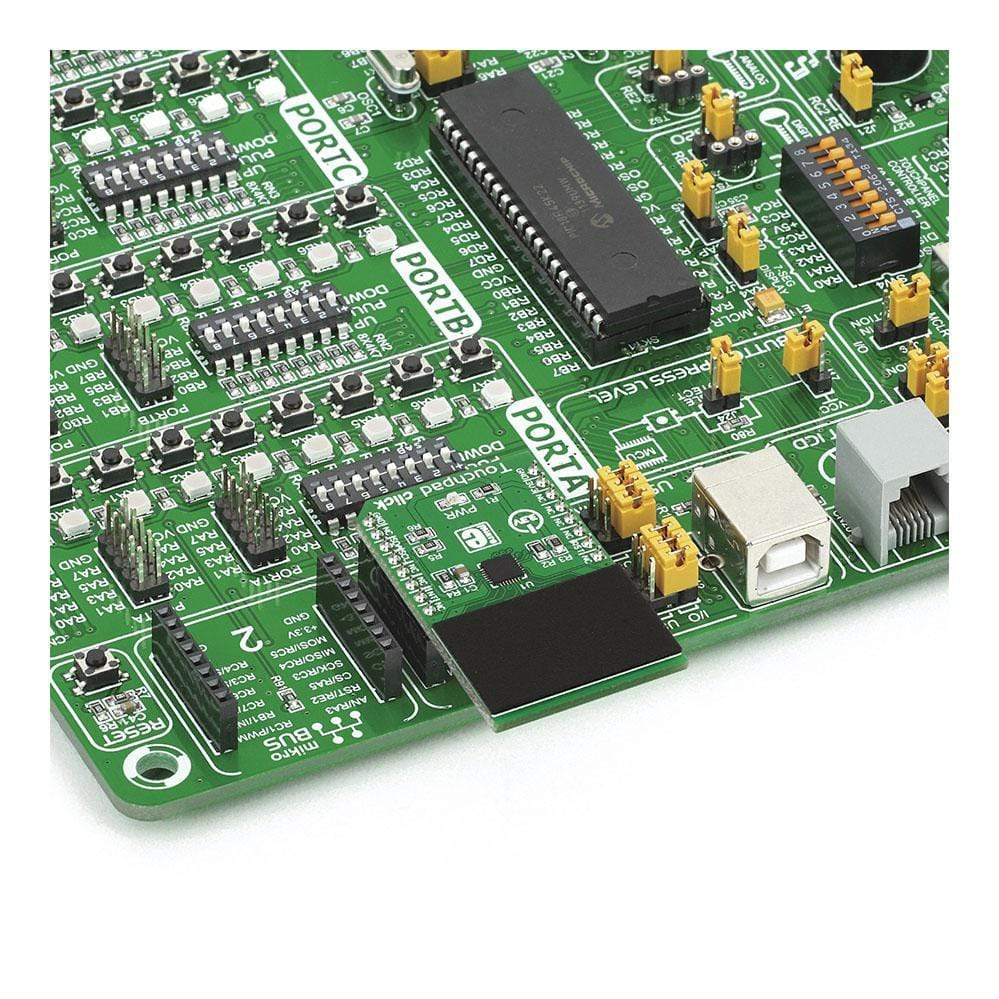 IC/Module: MTCH6102 Capacitive Touch Controller
The MTCH6102 is a low-power projected capacitive touch controller that supports taps, doubletaps, swipes and scrolling gestures using up to 15 channels. It has a small capacitive surface covered with a thin matte plastic layer that demonstrates cover layer support. This cost-effective application provides a flexible touch-sensing solution to optimize common constraints of size, power and cost.
Communication Interface: I2C
Touchpad Click Board™ uses a standard register-based read/write I2C protocol, similar to many other devices such as temperature sensors and serial EEPROMs, for communication with the target board microcontroller. The sensor also provides an open-collector active-low Interrupt pin (INT) that will be asserted any time new data is available.
Power Management
MTCH6102 aboard touchpad Click Board™ also includes power-saving features, such as a configurable sleep/idle frame rates, as well as a separate standby (<500nA) and active (<12 uA) mode.
TouchPad Click Board
Frequently Asked Questions
Have a Question?
Be the first to ask a question about this.
Ask a Question
Download Files