When pre-ordered, this item normally ships within 10 working days
The MikroE USB I2C Click Board™ is a communication add-on board that acts as a highway intersection with one way in, three ways out for serial data. It incorporates a Microchip.
The USB I2C Click Board™ carries an MCP2221A USB-to-UART/I2C converter. The chip supports full-speed USB (12 Mb/s), I2C with up to 400 kHz clock rates and UART baud rates between 300 and 460800. The board communicates with the target MCU through mikroBUS UART (RX, TX) or I2C (SCL, SDA) interfaces. In addition to mikroBUS, the edges of the board are lined with additional GPIO and I2C pins. It can operate on 3.3V or 5V logic levels.
View full details
SKU: MIKROE-1985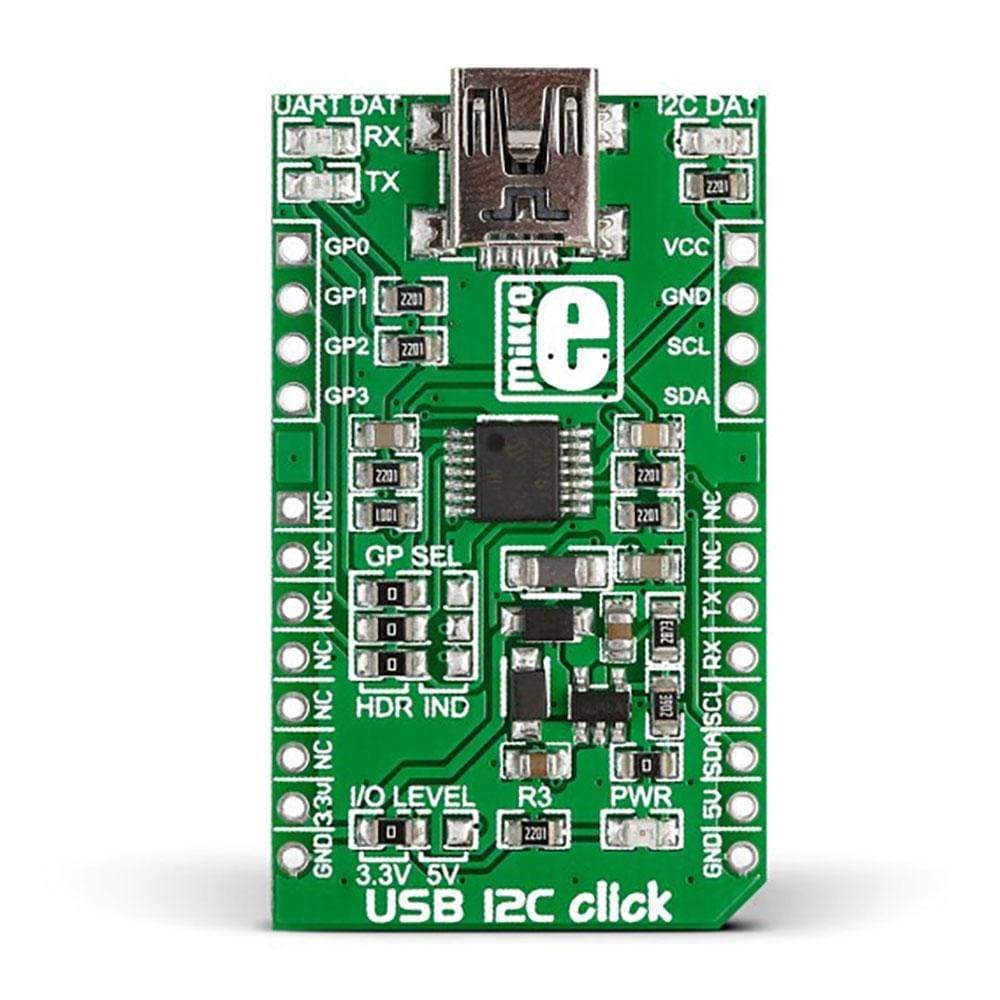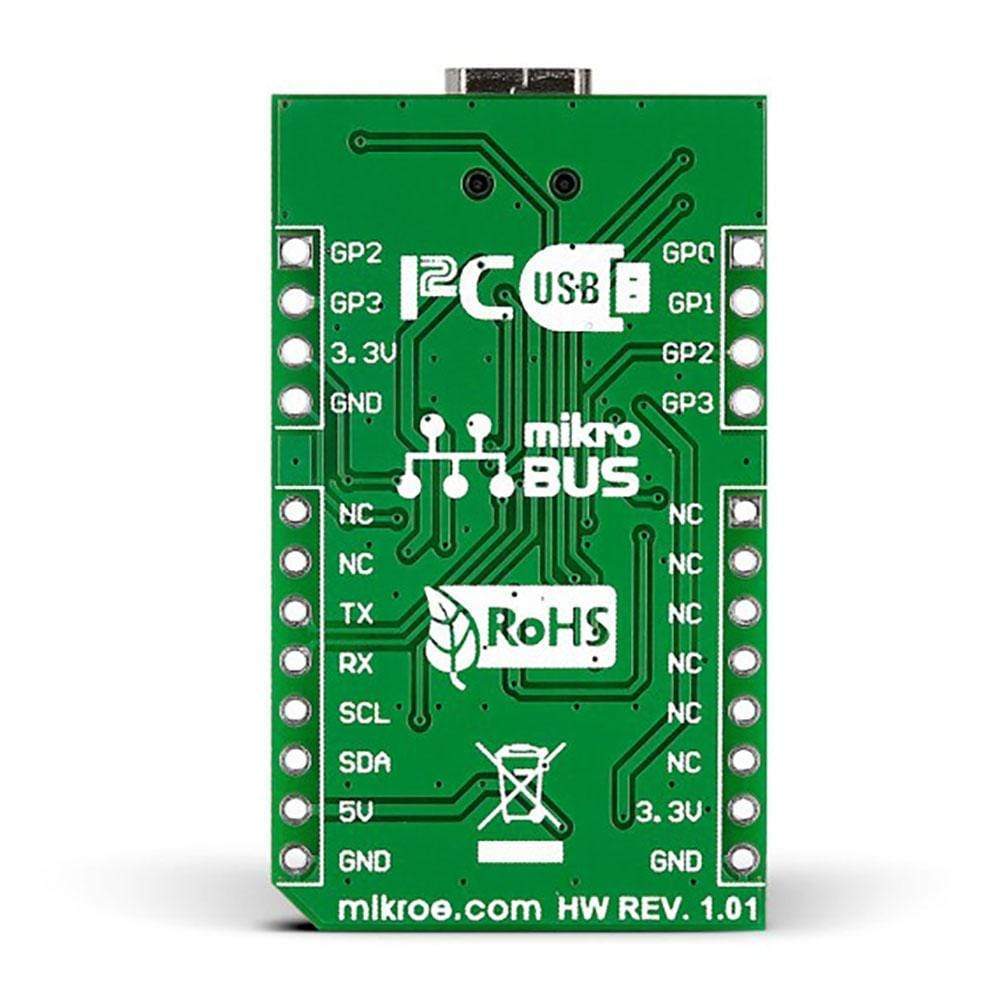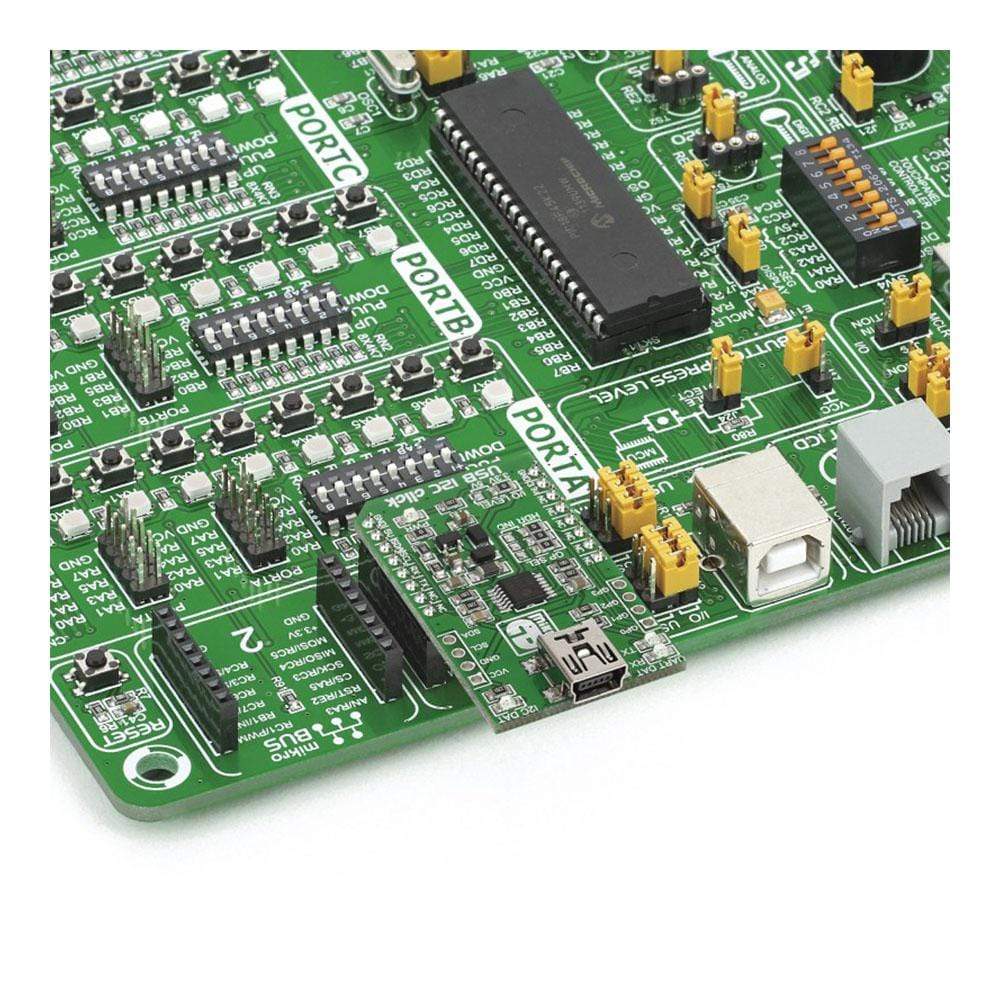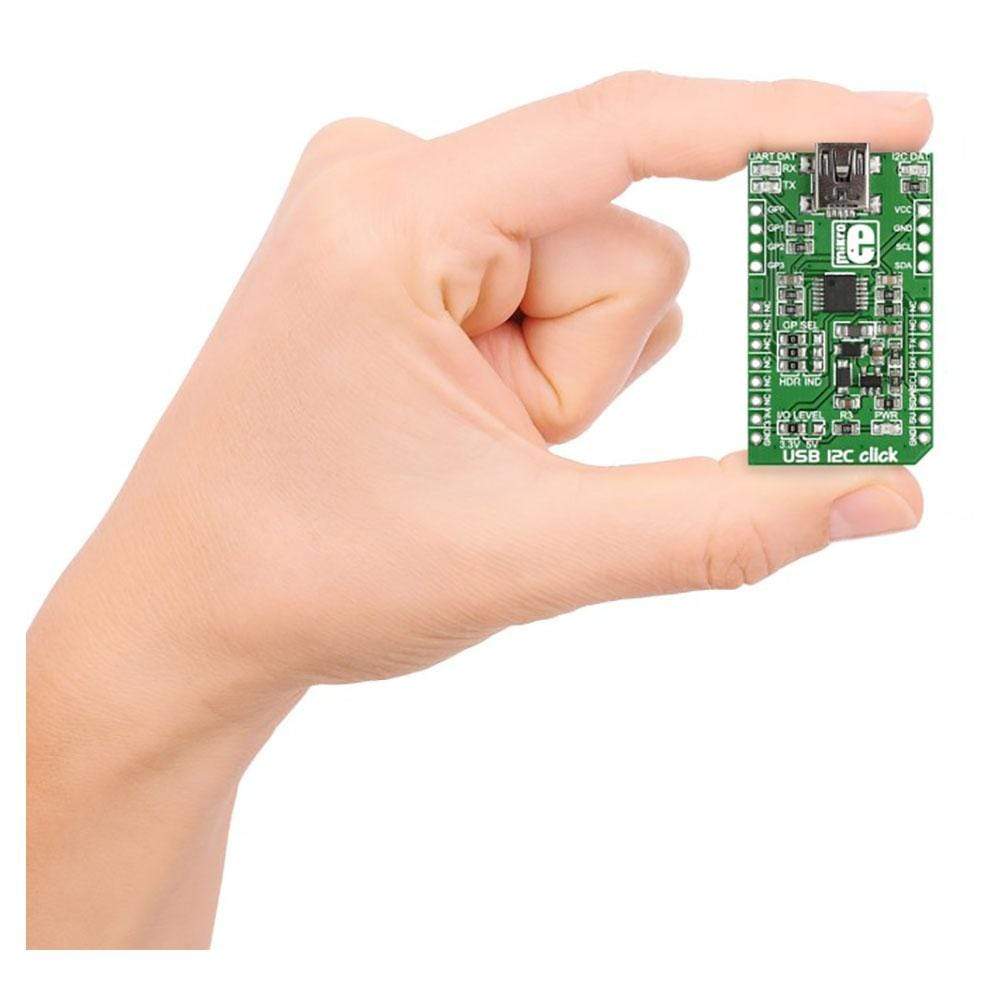 IC/Module: MCP2221
MCP2221 IC works as a USB-to-UART/I2C serial converter to provide USB connectivity in applications with UART and I2C interfaces. It integrates the USB termination resistors and the oscillator needed for USB operation to reduce external components. It also includes four GPIO pins to deliver diverse functionalities.
One Way In, Three Ways Out For Serial Data
Bits of data enter through the USB port into the MCP2221 USB-to-UART/I2C converter IC to take multiple exists. Two of them direct through the mikroBUS socket, i.e, either I2C or UART, while the third runs through an alternative I2C pinout on the edge of the board.
Software Utility
The USB I2C Click Board™ is supported with Microchips configuration utility and drivers for Linux, Mac, Windows, and Android.
SMD jumpers
The USB I2C Click Board™ features two sets of SMD jumpers: GP SEL and I/O LEVEL. The GP SEL specifies if the GPO I/Os will be connected to the pinout, or used to power signal LEDs, while the I/O LEVEL jumpers enable user to switch between 3.3V or 5V logic levels.
USB I2C Click Board
Frequently Asked Questions
Have a Question?
Be the first to ask a question about this.
Ask a Question