When pre-ordered, this item normally ships within 10 working days
The Magneto 2 Click Board™ is a MikroBUS add-on board with Melexis's MLX90316 monolithic rotary position sensor.
Sensing flux density with the IC surface of the MLX90316 allows the Click Board™ to decode the absolute rotary (angular) position from 0 to 360 degrees.
View full details
SKU: MIKROE-1938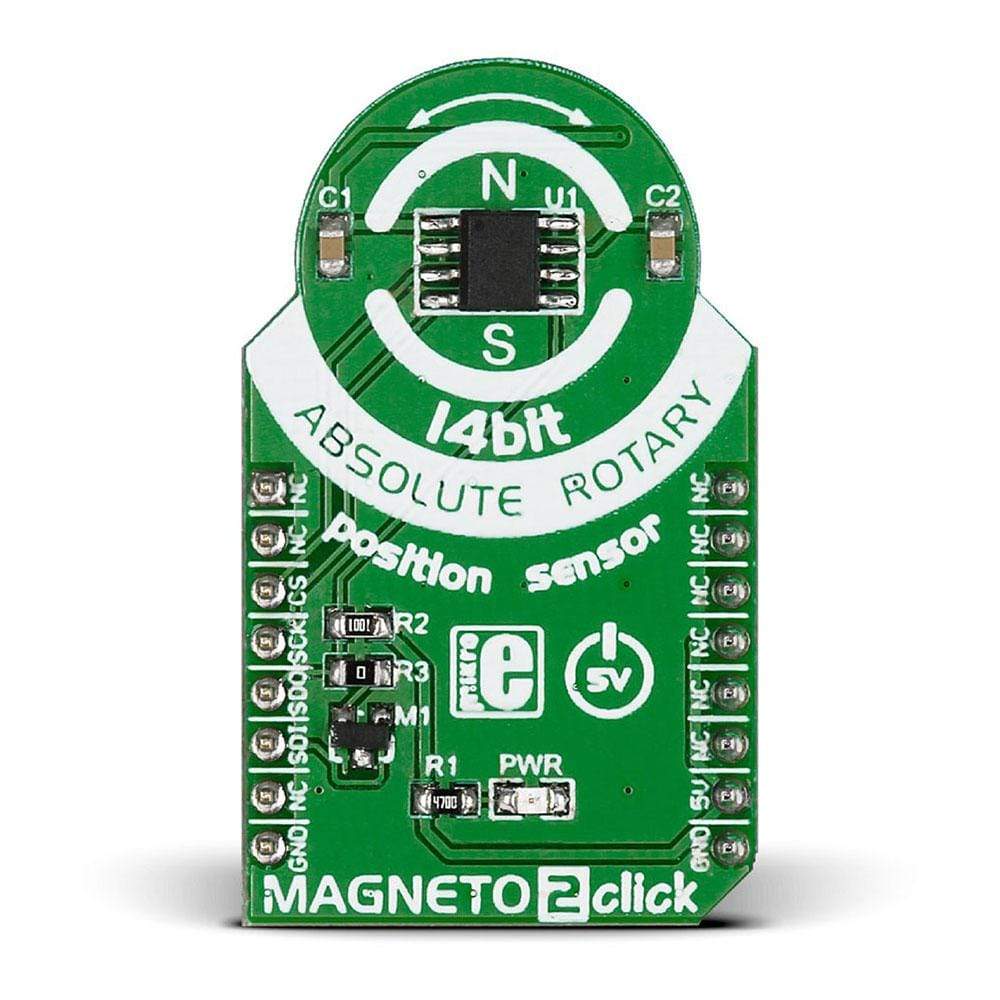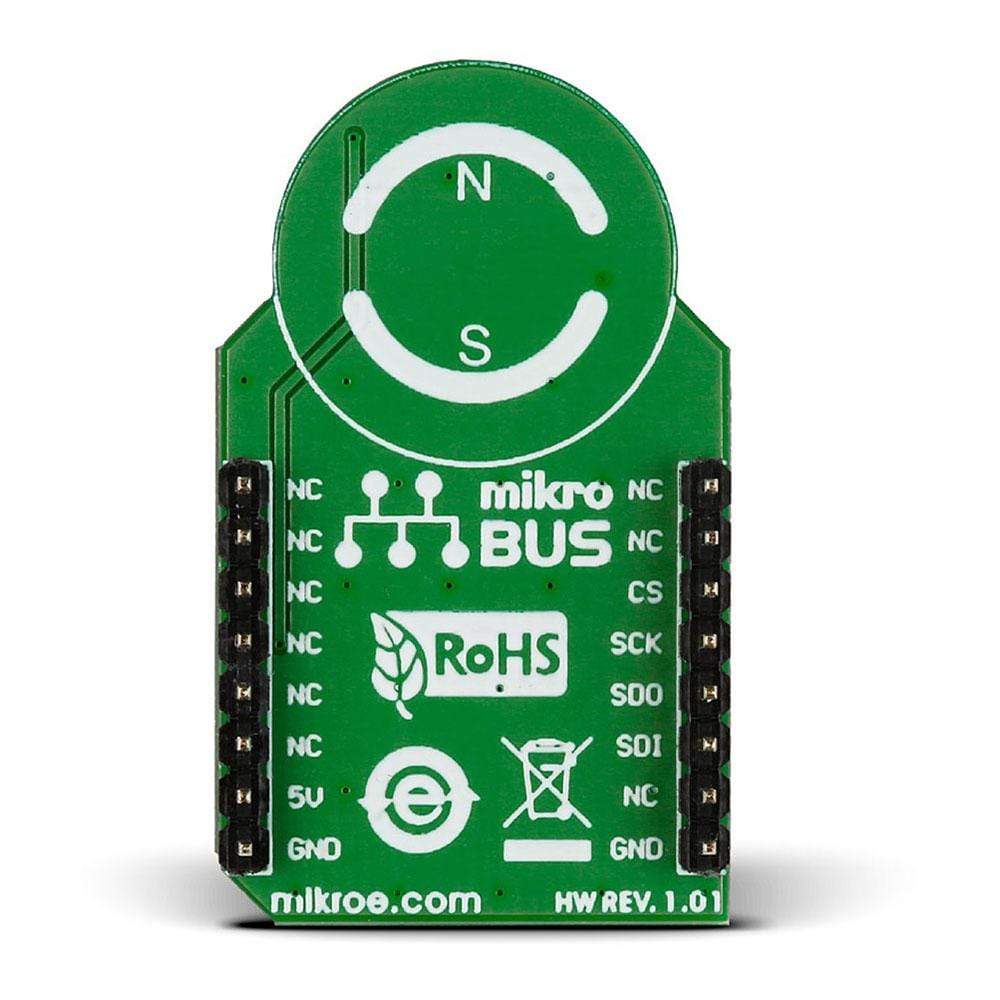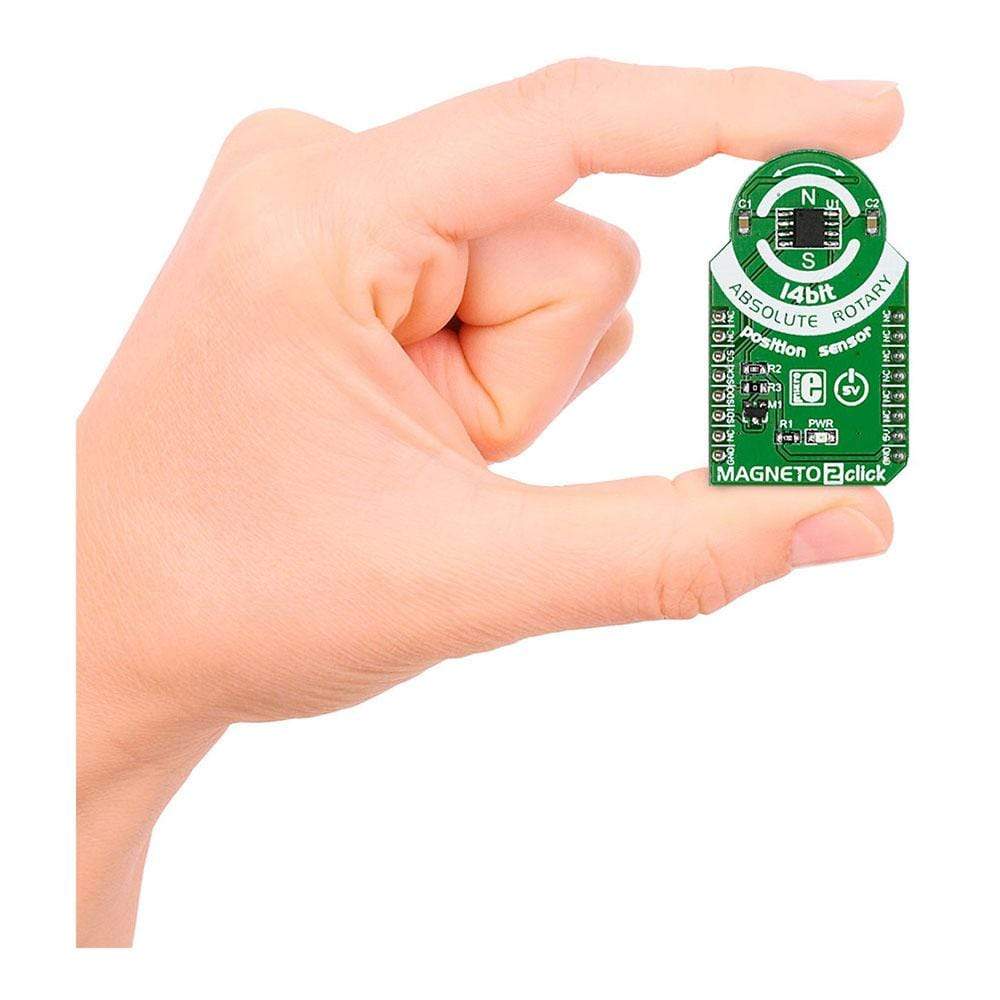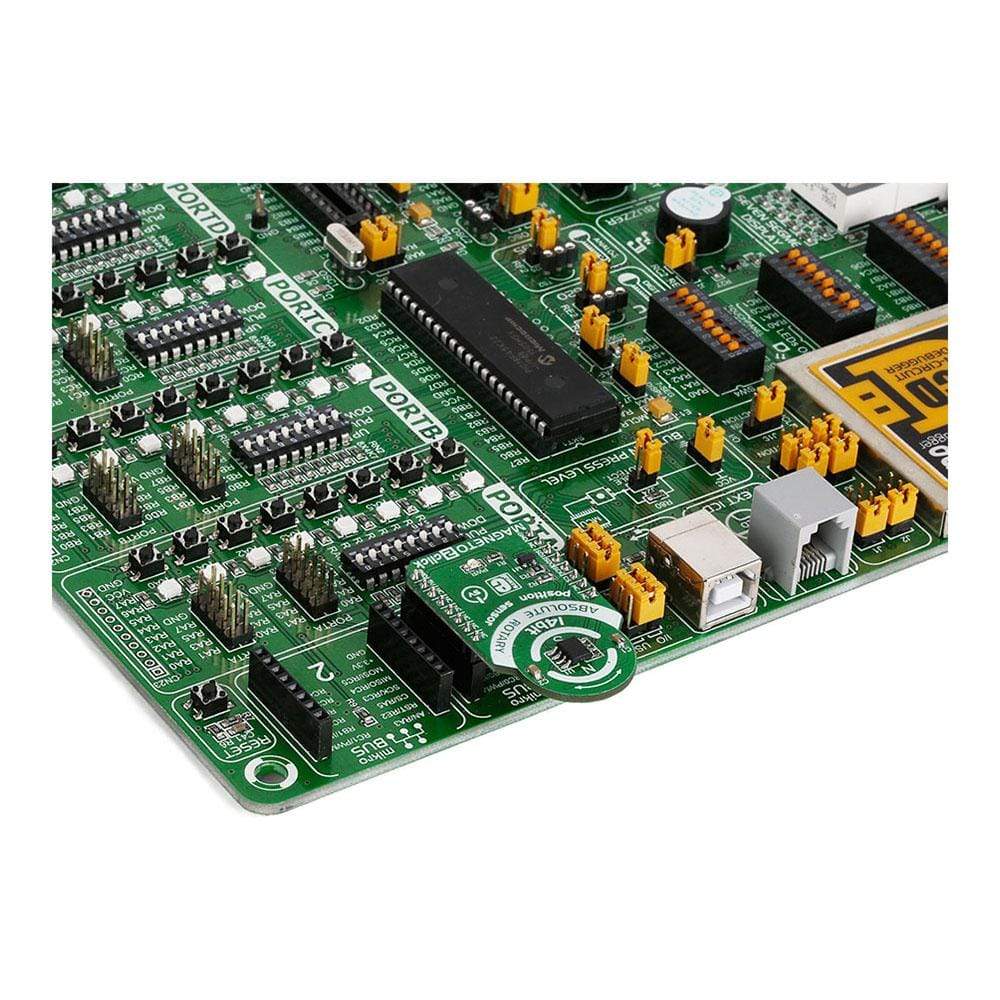 In combination with the correct library, the magnetic flux density of a small magnet (diametral magnetisation) rotating above the IC can be measured in a non-contacting way.The sensor enables the design of novel generation of non-contacting rotary position sensors that are frequently required for both automotive and industrial applications.
The Magneto 2 Click Board™ communicates with the target MCU through the mikroBUSSPI bus. The board is designed to use a 5V power supply only.
Magneto 2 Click Board
Frequently Asked Questions
Have a Question?
Be the first to ask a question about this.
Ask a Question