When pre-ordered, this item normally ships within 10 working days
The MikroE SRAM Click Board™ is a storage add-on board that carries the 23LC1024 IC, which allows the user to add 1Mbit of additional SRAM (static RAM) memory to the device. Based on low-power CMOS technology, the 23LC1024 chip outlines the memory in 8-bit instruction registers and 32-byte pages (128K x 8-bit). For Read and Write operations, this highly reliable chip offers byte, page, and sequential operating modes. The sequential mode enables Read/Write operation for an entire memory array.
It supports unlimited Read/Write cycles to the memory array with zero Write time. It operates at a clock rate of 20 MHz for all three Read/Write modes. Communicating through the SPI-Compatible bus interface, the board also has an additional Hold pin functionality in place of the default RST pin.
The SRAM Click Board™ can be used with either 3.3V or 5V power supply.
View full details
SKU: MIKROE-1902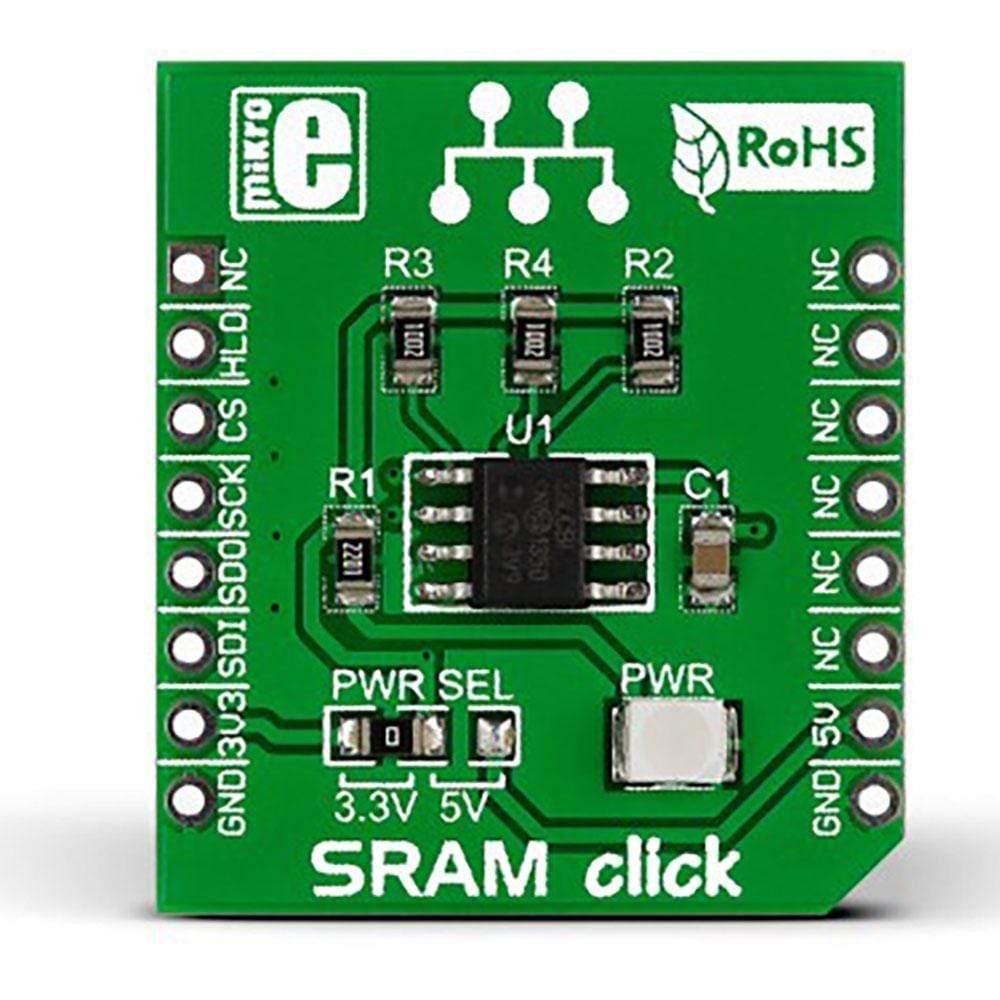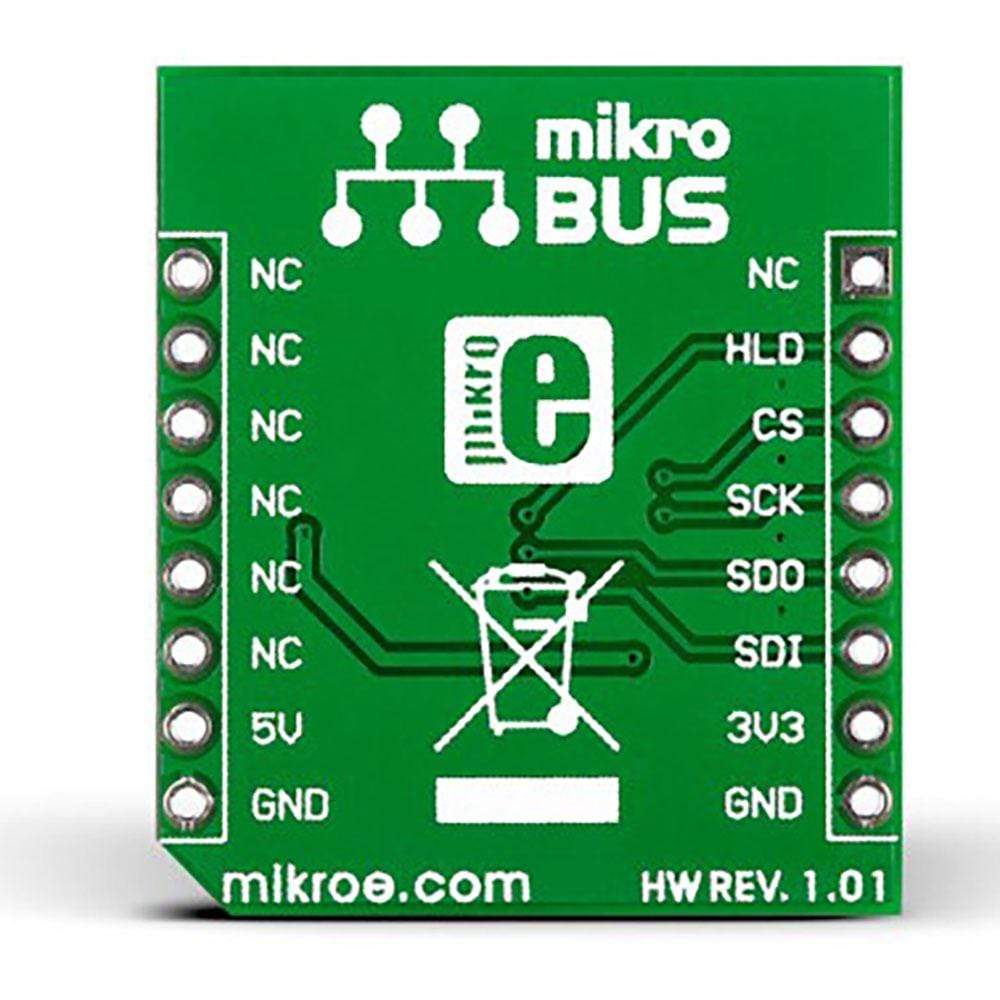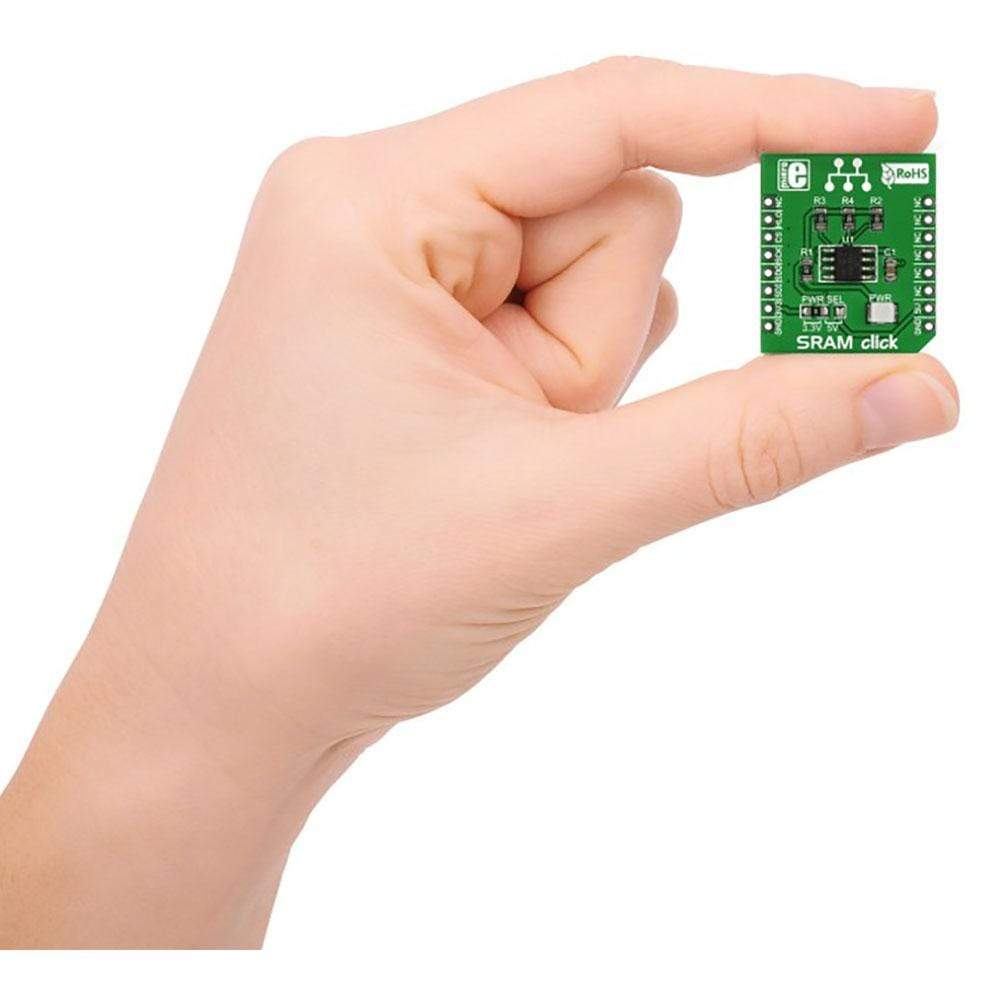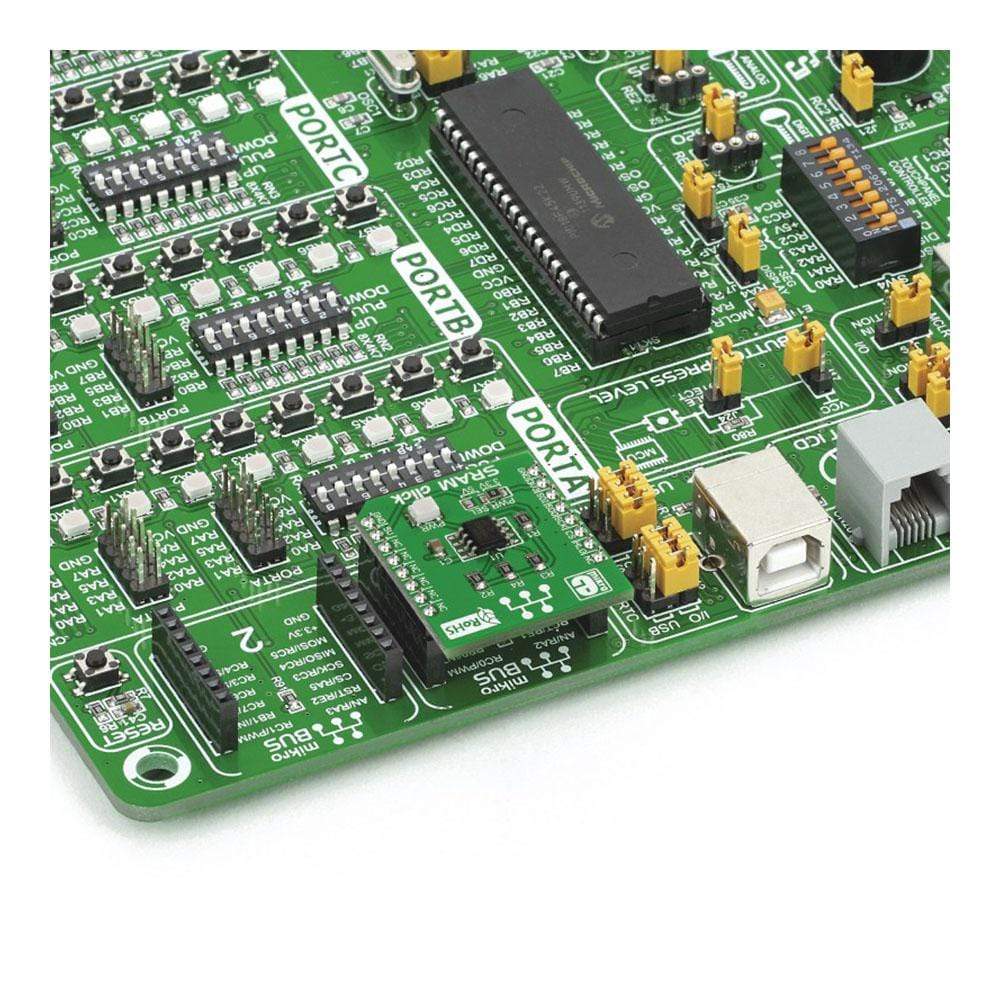 IC/Module: 23LC1024
23LC1024 IC allows user to add 1 Mbit (megabit) of extra storage to your design and carry out infinite Read and Write operations to the memory array. This highly reliable and low-power chip allows memory access via a simple SPI-compatible serial bus. However, it is compatible with SPI (Serial Peripheral Interface), SDI (Serial Dual Interface) and SQI (Serial Quad Interface).
1Mbit Storage
The 1 Mbit of additional storage provided by the 23LC1024 IC is divided into the form of 8-bit instruction registers and 32-byte write pages.
SPI Interface (20 MHz clock rate)
SRAM Click Board™ communicates with the target microcontroller through the mikroBUS SPI interface using the MISO, MOSI, SCK, CS pins. It has an additional HOLD functionality provided through the default mikroBUS RST pin. When the HLD pin is pulled low, it causes suspension of the data transmission mid-sequence rather than causing the reset of the whole sequence.
SRAM Click Board
Frequently Asked Questions
Have a Question?
Be the first to ask a question about this.
Ask a Question
Download Files