When pre-ordered, this item normally ships within 10 working days
Embed your design with a two-digit red 14-segment alphanumeric display using the AlphaNum R Click Board™. The Click Board™ features two TLC5926 16-bit constant-current LED sink drivers. It contains a 16-bit shift register and data latches, which convert serial input data into the parallel output format. It has a dual-character LED 14-segment display (also known as a starburst display) with two additional segments for decimal points or periods.
Designed for displaying both letters and numbers, it provides a clear, legible LED display. The R in the name of this Click Board™ stands for Red.
AlphaNum R Click Board™ communicates with the target board via MikroBUS RST, CS, SCK, MISO, MOSI, PWM and INT pins (marked here as LE2, LE1, CLK, DOUT, DIN, NUMSEL and NUMSEL# respectively). It is designed to support either a 3.3V or 5V power supply, selectable through a solder jumper.
View full details
SKU: MIKROE-1864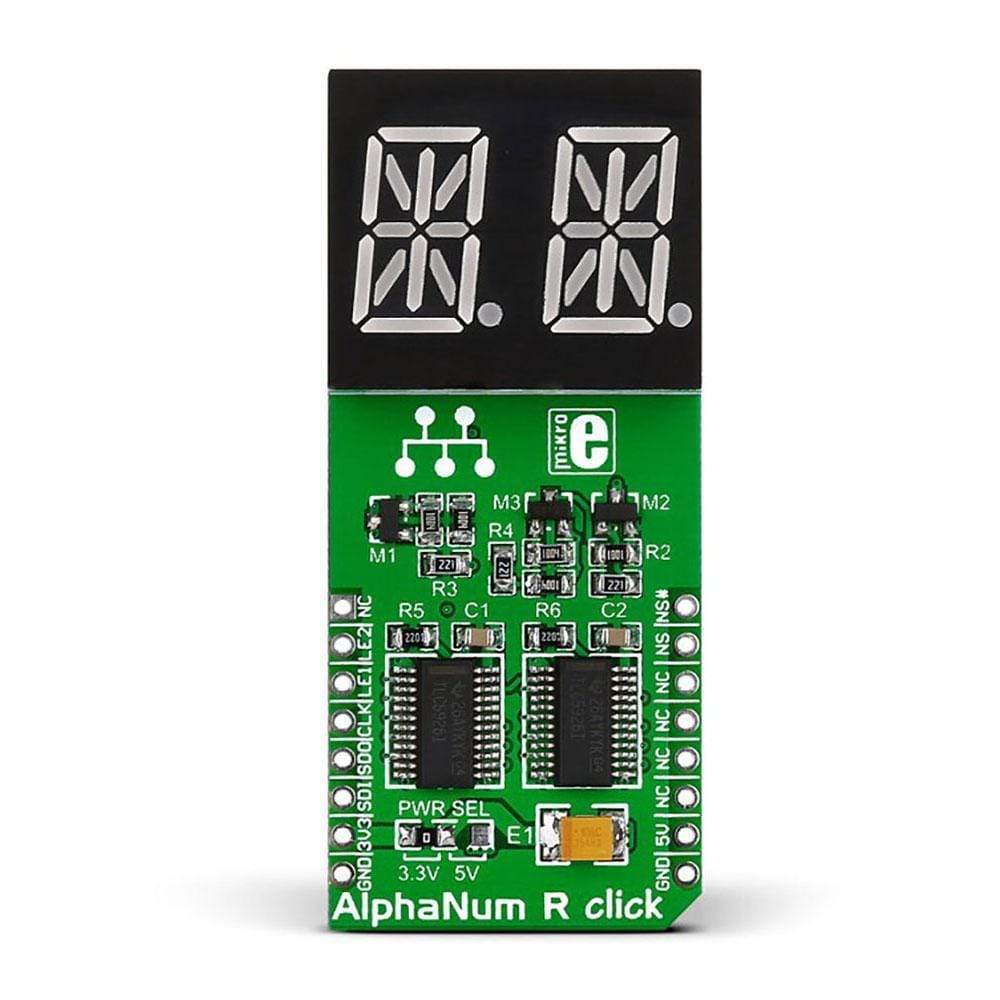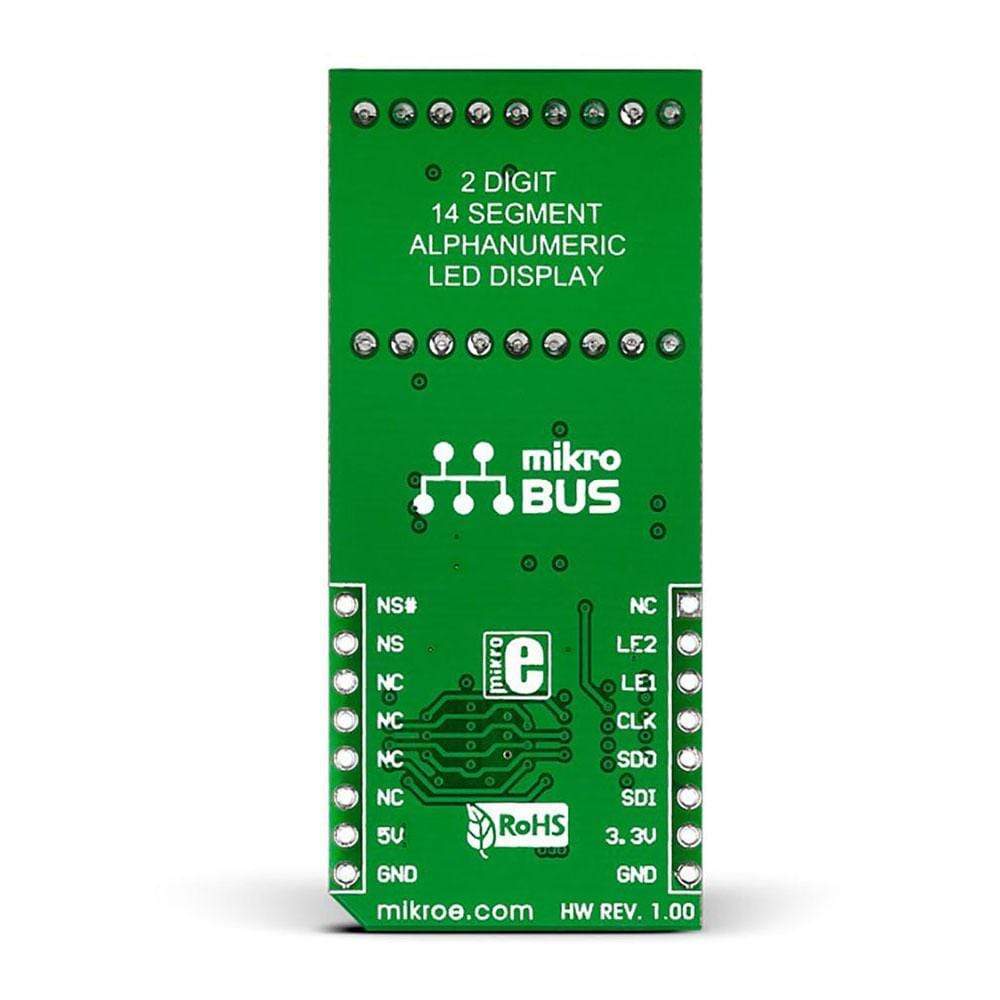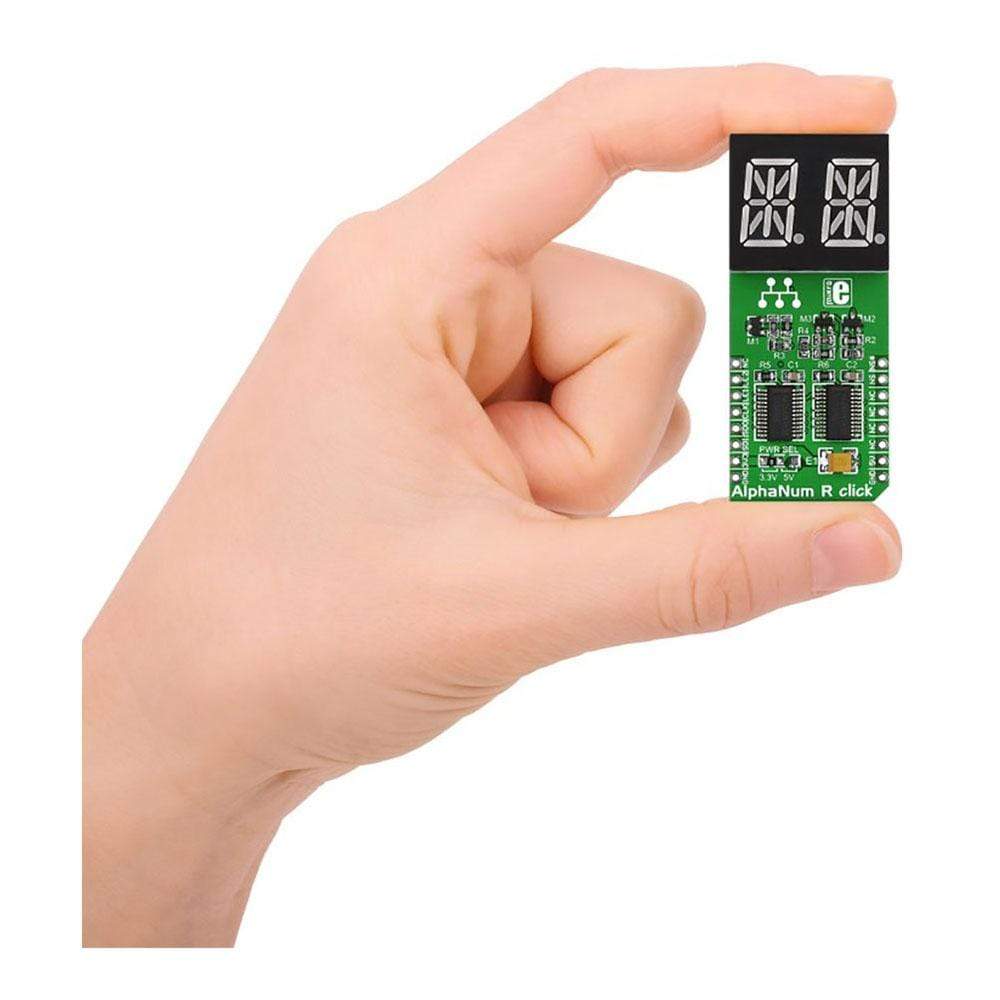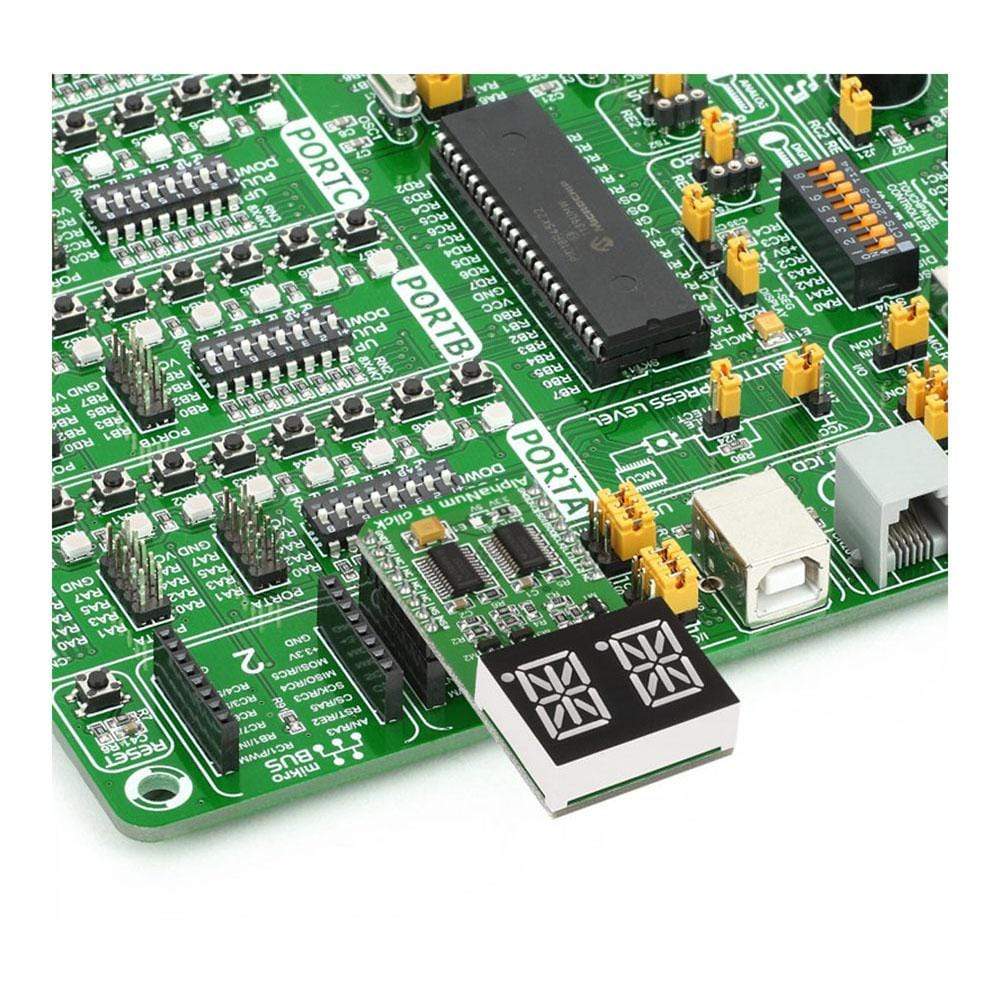 IC/Module: TLC5926 16-Bit Constant-Current LED Sink Driver
Designed for LED displays and LED lighting applications, TLC5926 provides great flexibility and device performance. It provides adjustable output current (from 5 mA to 120 mA) through an external resistor to provide flexibility in controlling the light intensity of LEDs. The 30 MHz high clock frequency allows for high-volume data transmission.
14-segment LED display
AlphaNum R Click Board™ features a dual character red 14-segment LED display with two additional segments for commas or decimal points. Unlike a calculator-standard 7-segment display, which displays only digits, this Click Board™ can render the complete ISO Latin alphabet.
SMD Jumper
AlphaNum Click Board™ carries is a single zero-ohm SMD jumper used to select between 3.3V or 5V I/O voltage levels. The jumper is soldered in the 3.3V position by default.
AlphaNum R Click Board
Frequently Asked Questions
Have a Question?
Be the first to ask a question about this.
Ask a Question