When pre-ordered, this item normally ships within 10 working days
The Tilt Click Board™ from MikroE is a measurement Click Board™ that includes RPI-1035, a four-directional optical tilt sensor. This surface mount type optical sensor provides positional feedback by telling if the device is leaning left, right, forward or backward at a given moment. It also offers substantial benefits over mechanical or magnetic-based direction detector solutions, which also makes it an ideal solution for situations where the user only require direction detection and not highly precise positional measurements. The Tilt Click Board™ communicates with the target board MCU through MikroBUS PWM and INT lines to get Vout1 and Vout2 outputs from the sensor. It also has two onboard LED signals that are responsible for visual feedback from the sensor. The Tilt Click Board™ uses either a 3.3V or 5V power supply.
It is ideal for remote controls or game controllers, as well as applications related to robotics, or rotating displays.
View full details
SKU: MIKROE-1834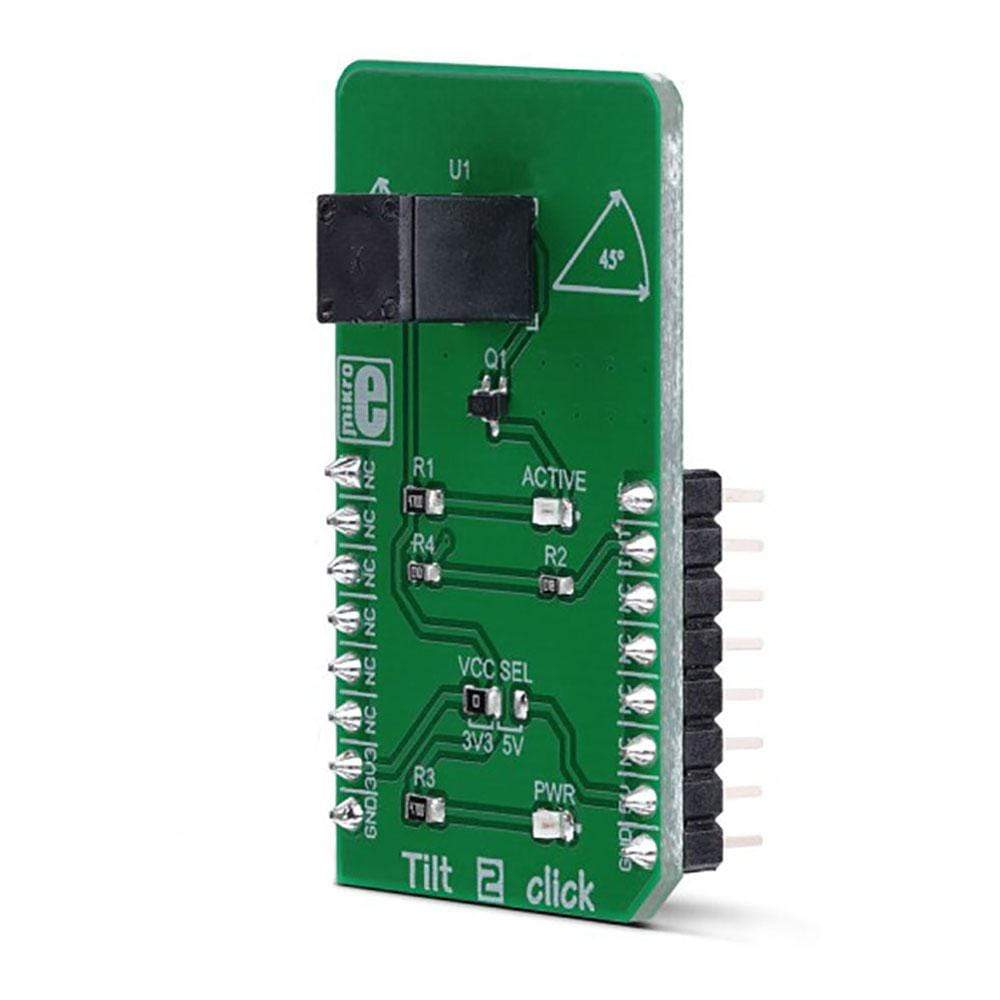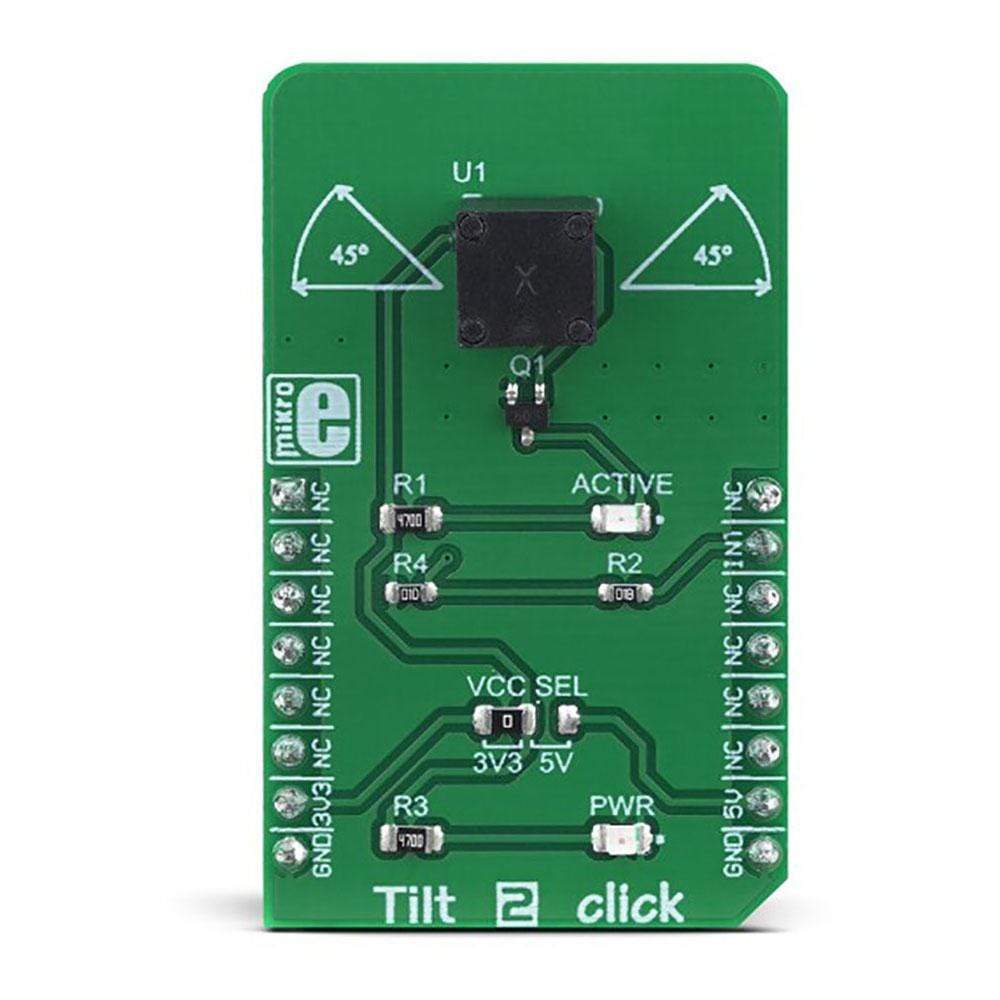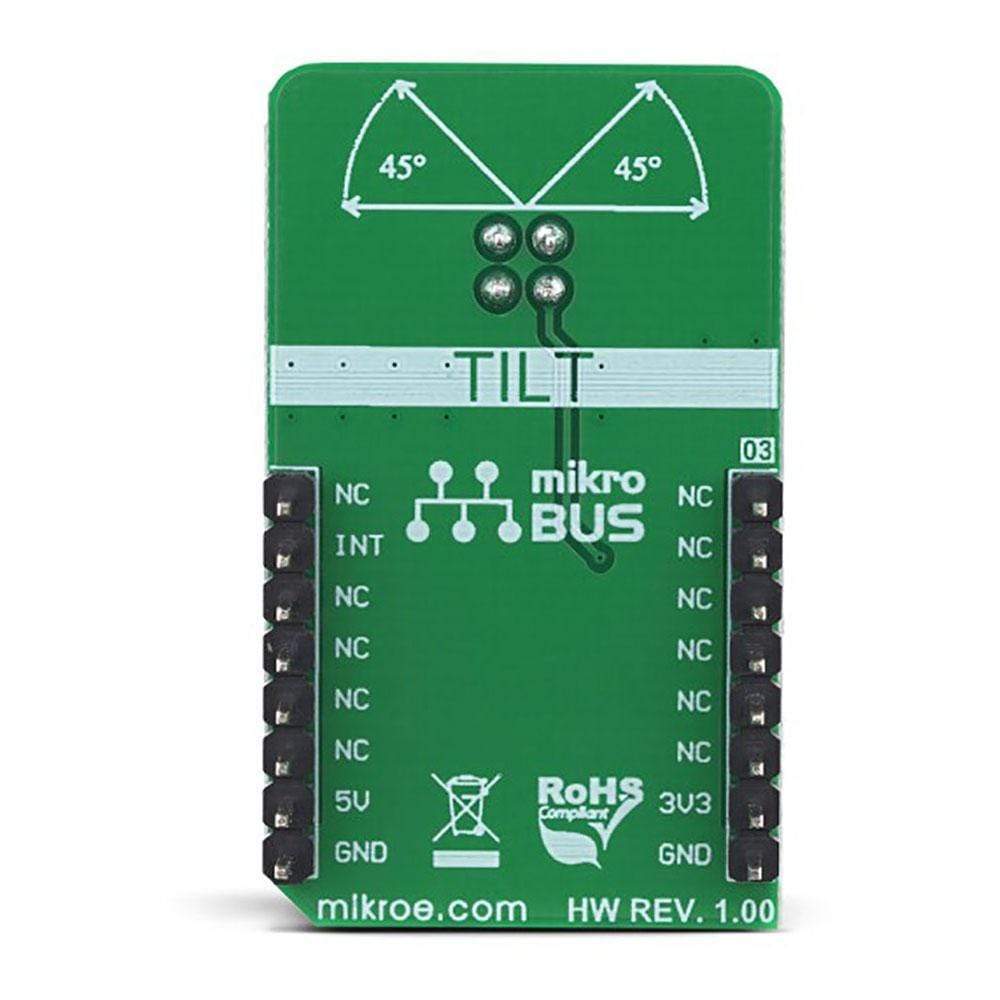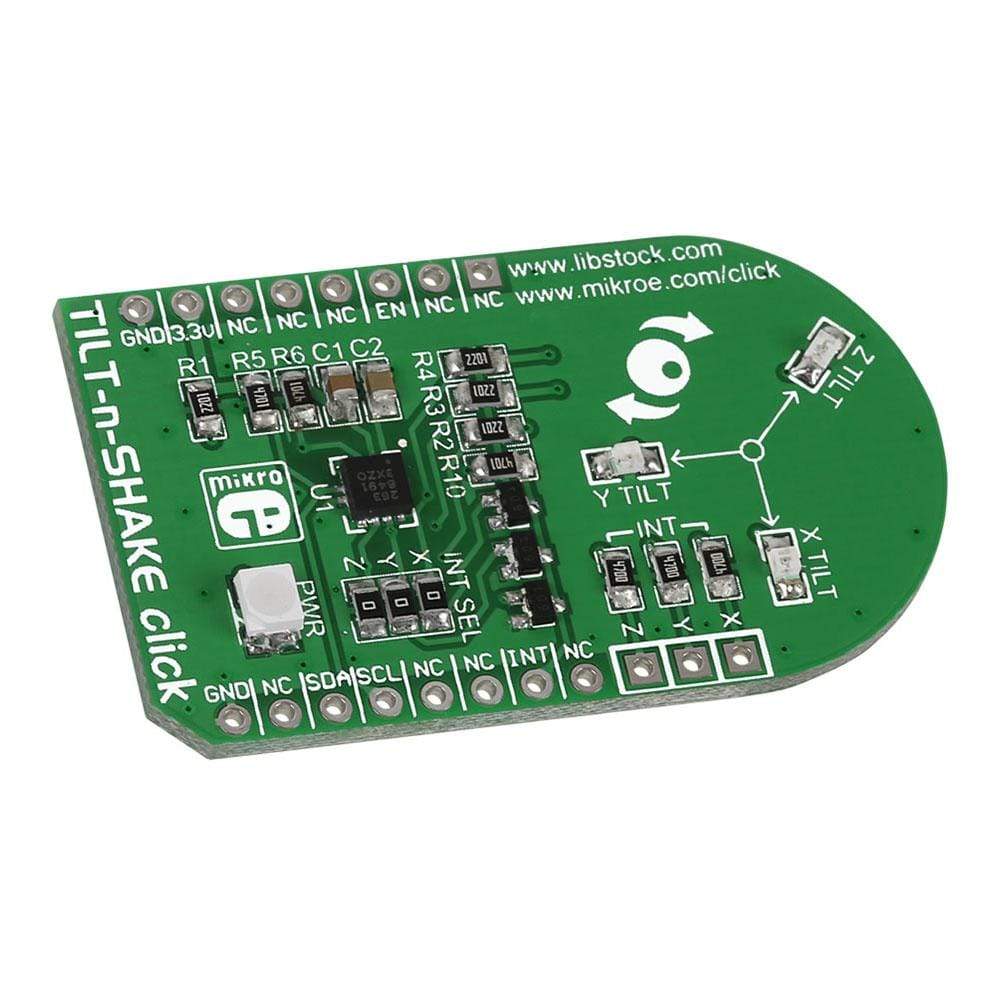 IC/Module: RPI-1035
RPI-1035 is a SMT optical sensor that provides positional feedback in all four directions (left, right, forward, and backward). This highly reliable sensor correctly notifies in which direction it is leaning at any point of time.
Ideal choice as a direction detection solution
Tilt Click Board™ is not just high reliable, but robust and simple to implement! For systems where the user needs only the direction of movement without precise positional measurements, tilt Click Board™ will make an ideal choice.
Comparison with other direction detector solutions
Equipped with RPI-1035 optical sensor, tilt Click Board™s are less susceptible to noise caused by vibrations, unlike mechanical solutions. Tilt Click Board™s are also not influenced by magnetic disturbances, which gives them an upper hand in magnetic-based direction detectors.
Tilt Click Board
Frequently Asked Questions
Have a Question?
Be the first to ask a question about this.
Ask a Question
Download Files