When pre-ordered, this item normally ships within 10 working days
The Unique ID Click Board™ is a low-cost accessory board that includes a DS2401 enhanced Silicon Serial Number IC. It provides a unique registration number to the hardware design. Two Unique ID Click Boards™ might look alike on the outside, but each Click Board™ features a unique 48-bit serial number, which distinctively identifies the device in the world of mass-produced electronics. The Unique ID Click Board™ is also an excellent teaching tool for a user to understand how 1-Wire communications work. It uses 1-Wire interface for communication with the target board microcontroller, either through a GP1 or GP0 pin (here in place of the default AN and PWM MikroBUS pins). The power for reading/writing the device is derived from the data line itself with no need for an external power source. The multidrop capability also allows for multiple DS2401 chips to reside on a single data line. It is designed to use either a 3.3V or 5V power supply.
The Unique ID Click Board™ is an ideal choice for equipment registration, PCB identification, establishing network node ID, and other similar purposes.
View full details
SKU: MIKROE-1819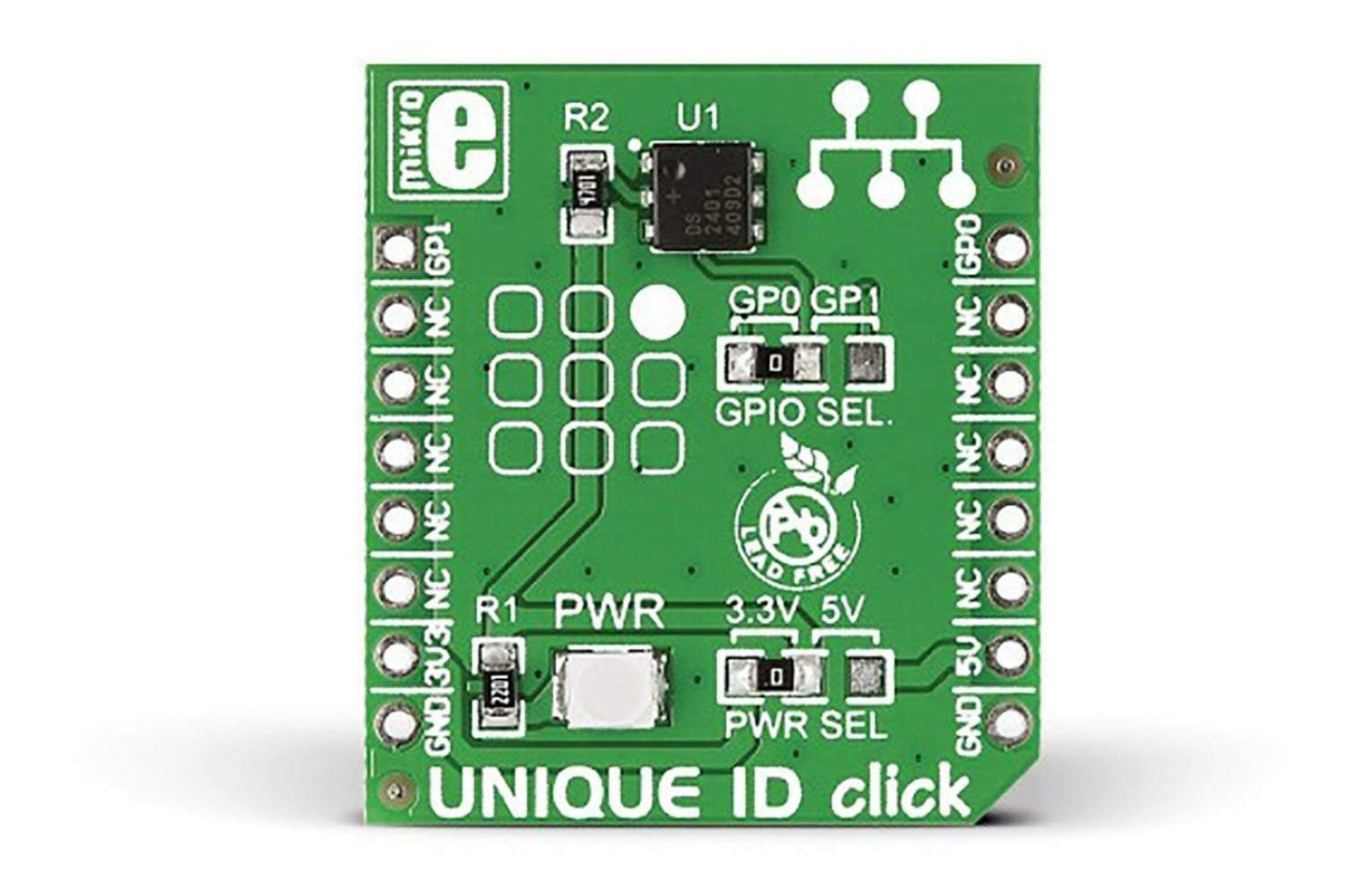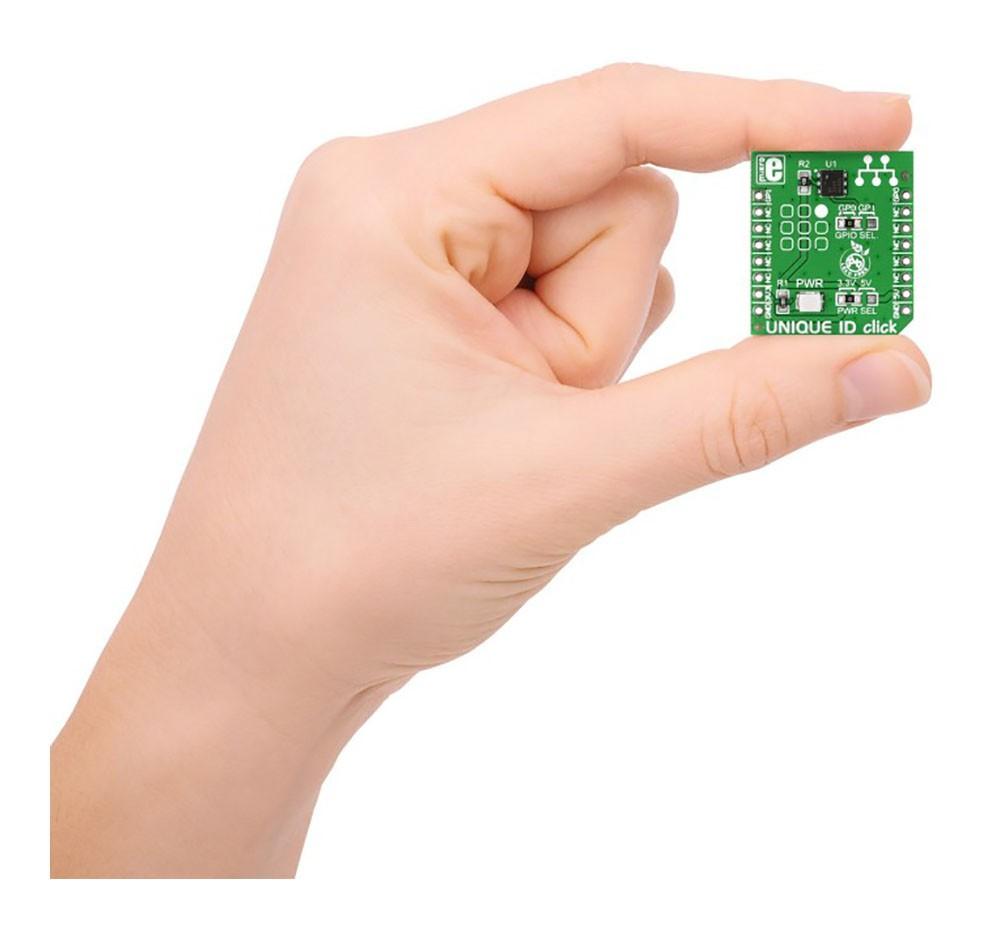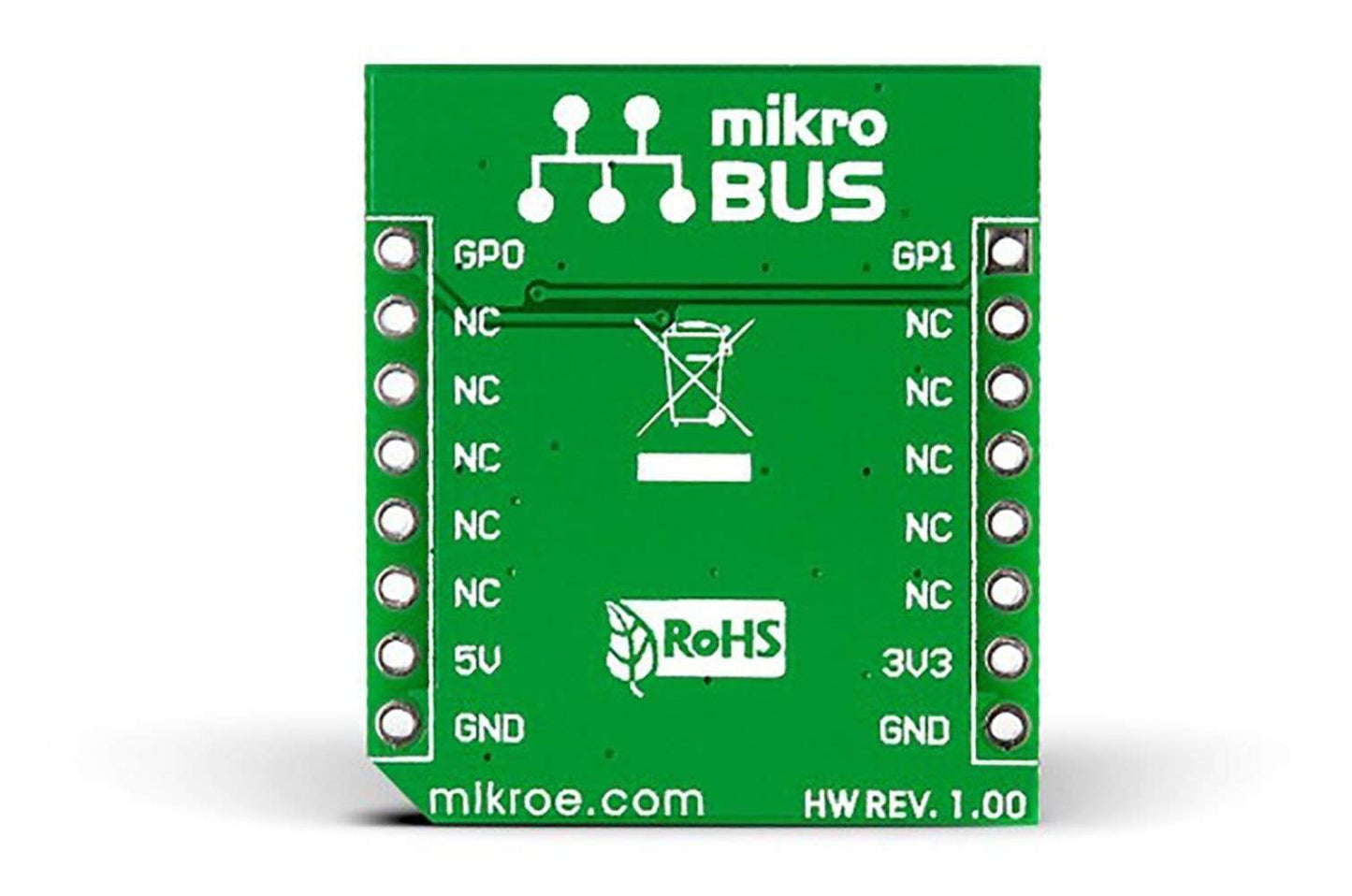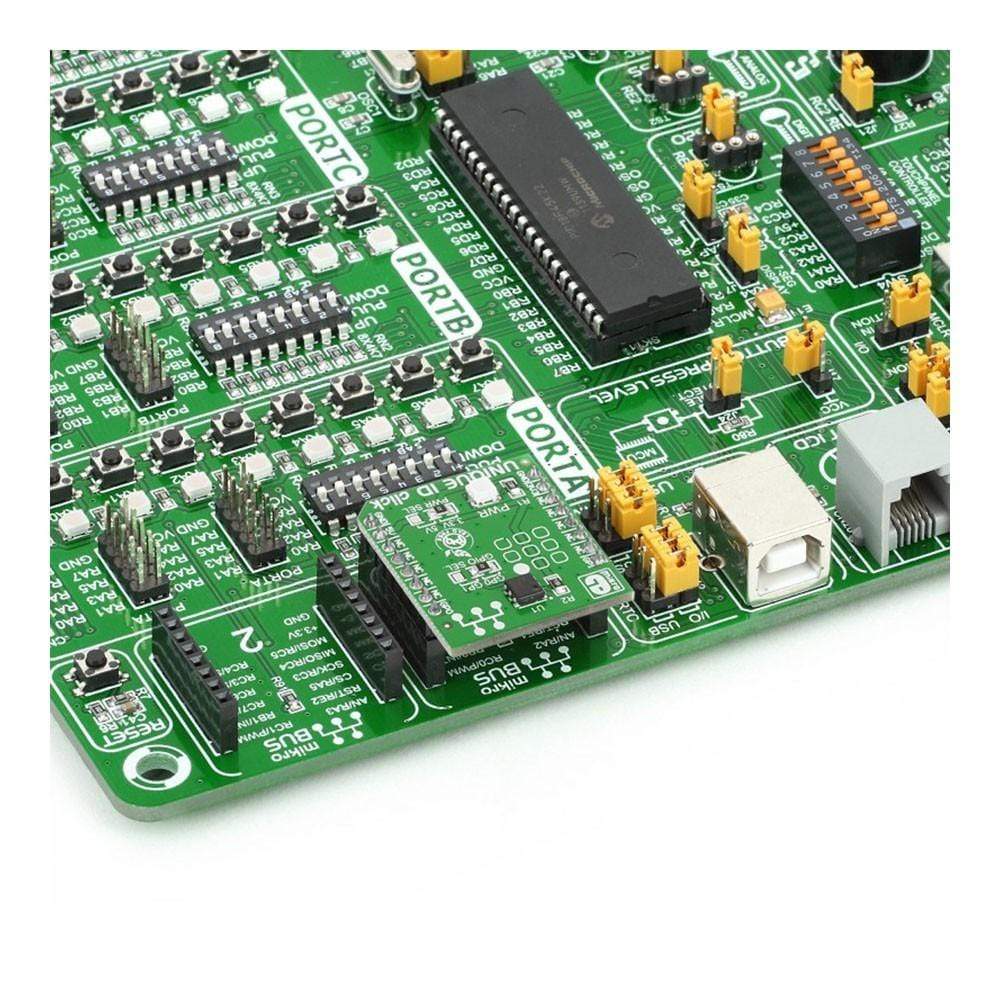 IC/Module: DS2401 silicon serial number IC
DS2401 is a guaranteed unique 64-bit ROM ID chip that includes a unique 48-bit serial number, an 8-bit CRC, and an 8-bit Family Code (specifies communication requirements to reader).
Minimalist 1-Wire Interface
Intended to lower cost and interface complexity, DS2401 IC aboard the Unique ID Click Board™ communicates through a common 1-wire interface. It has a built-in multidrop controller that ensures compatibility with other 1-wire interface devices. 1-Wire Interface reduces control, address, data, and power to a single pin and communicates at up to 16.3kbps.
Robust Performance
The Unique ID Click Board™ operates on wide voltage and temperature ranges, which provide robust system performance. The extended voltage range is 2.8V to 6.0V and keeps the power consumption to minimal. It provides zero standby power.
Unique ID Click Board
Frequently Asked Questions
Have a Question?
Be the first to ask a question about this.
Ask a Question