When pre-ordered, this item normally ships within 10 working days
The Proximity 2 Click Board™ is an accessory board featured with a tiny footprint MAX44000 IC. The chip features an integrated ambient light sensor as well as a proximity sensor. It comprises a group of photodiodes that work by converting light into current. The internal circuitry then converts the resulting current into a digital value. Proximity 2 Click Board™ has an onboard ambient light sensor with a dynamic range of 0.03 to 65.535 lux. The IR proximity detector, with a sensing range of approximately 12cm, is matched with an integrated IR LED driver. The Proximity 2 Click Board™ communicates to the target board microcontroller via MikroBUS I2C (SCL, SDA), and INT lines. All readings are available on an I2C communication bus. It also has a programmable interrupt pin.
The Proximity 2 Click Board™ supports a 3.3V power supply only.
Due to its small size, it is an ideal choice for industrial sensors, presence detection, tablet PC applications, and smartphones.
View full details
SKU: MIKROE-1818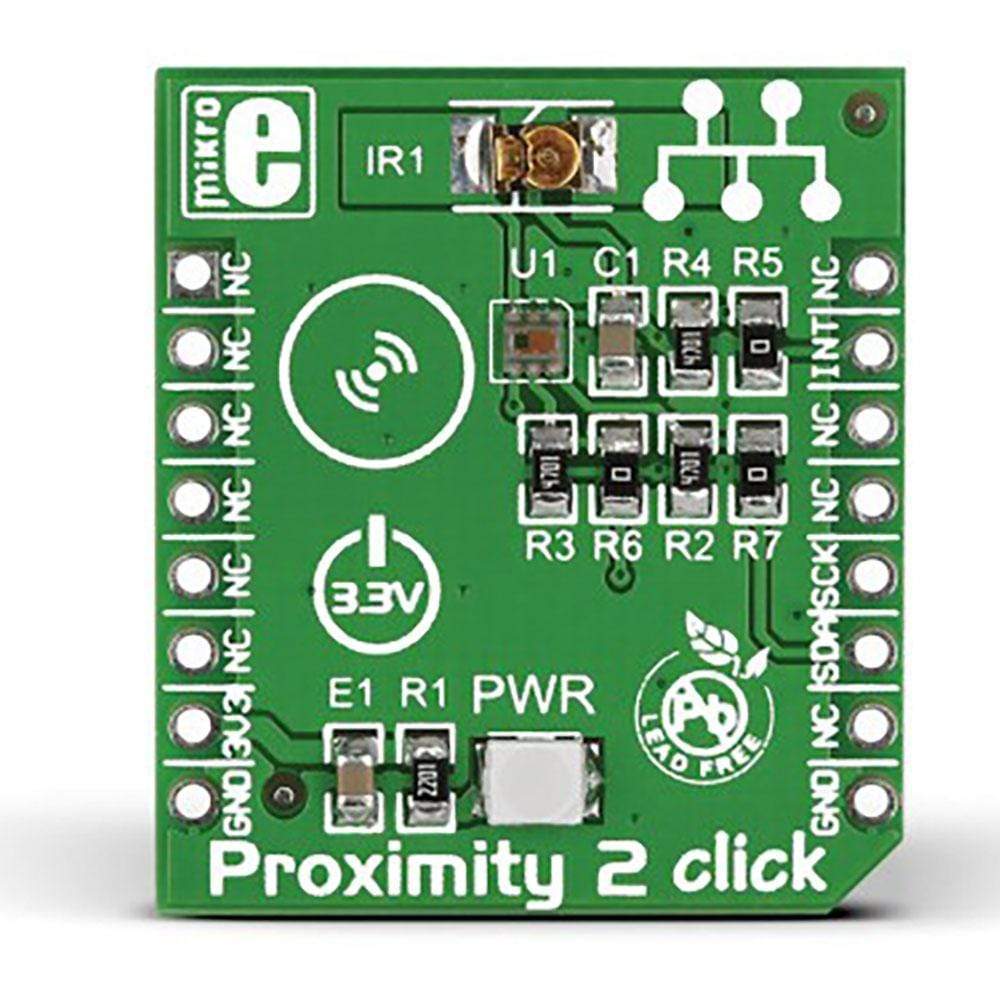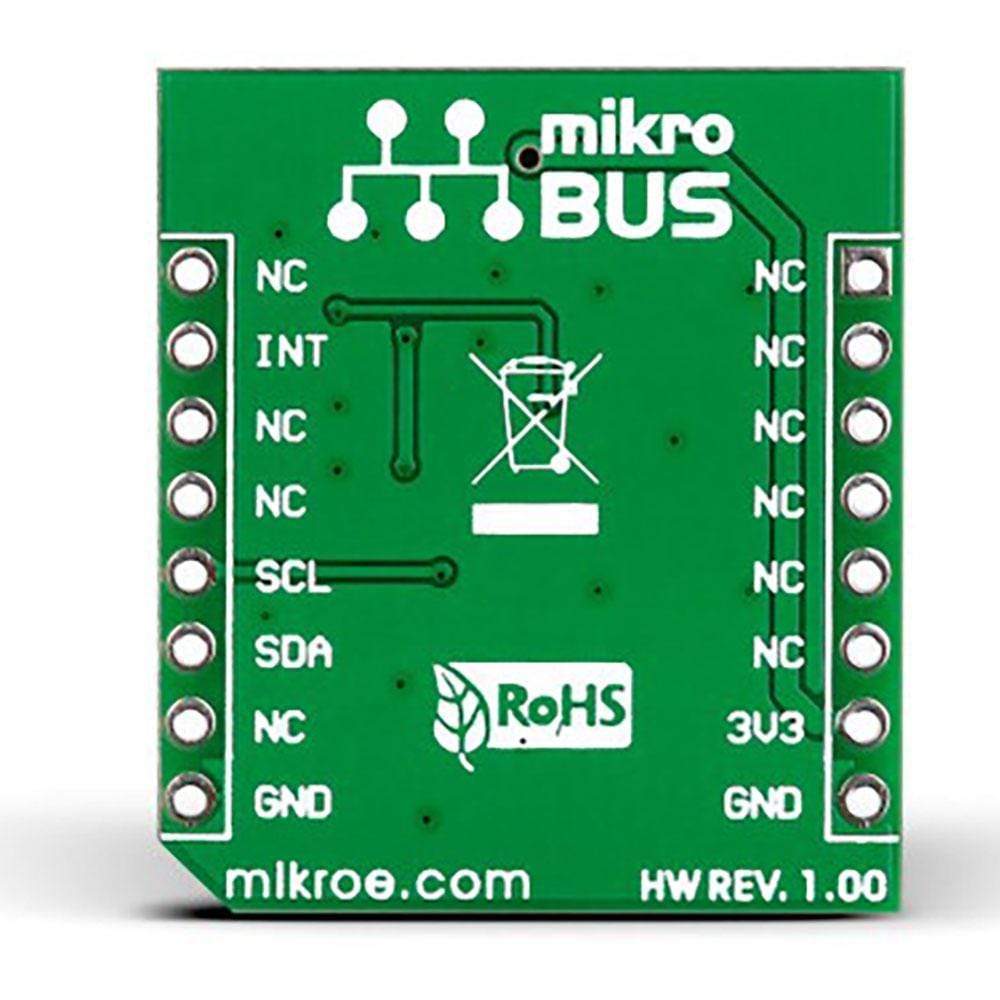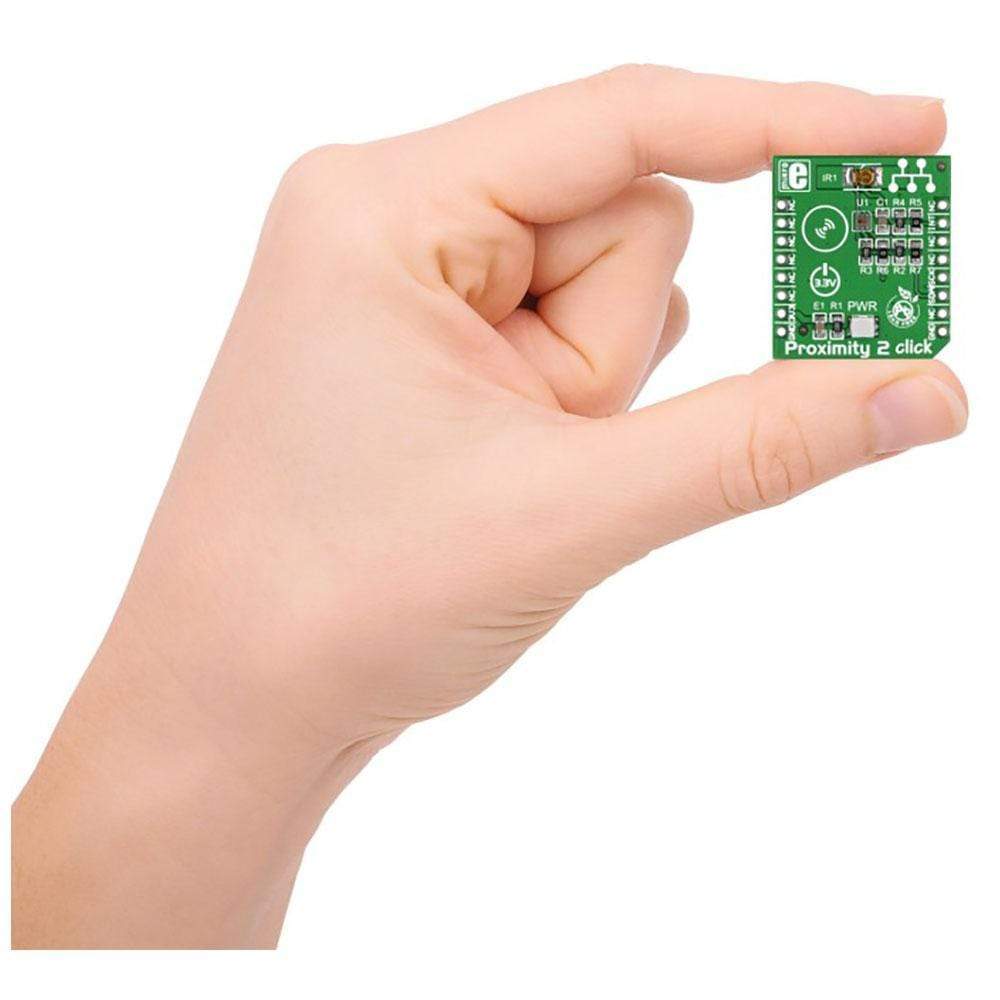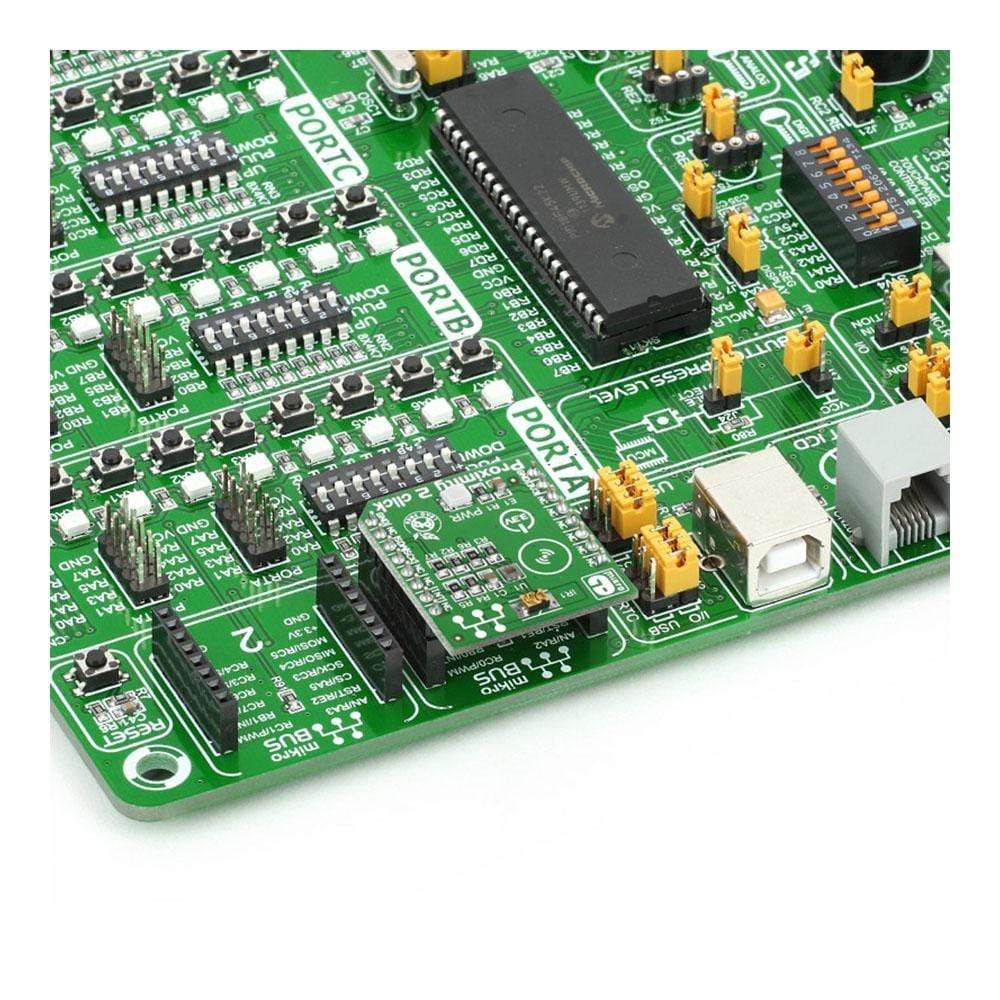 IC/module: MAX44000 Ambient and Infrared Proximity Sensor
Combining an ambient light sensor with an integrated infrared proximity sensor, MAX44000 IC has a tiny footprint of 2mm x 2mm. The wide range and low-power consumption make the sensor an ideal option for presence and ambient detection in industrial sensors.
Lowest Power Consumption in the Industry
The MAX44000 chip is the industrys lowest power integrated ambient light and proximity sensor. Ideal for touch-screen portable devices, MAX44000 IC consumes as little as 11.
Proximity 2 Click Board
Frequently Asked Questions
Have a Question?
Be the first to ask a question about this.
Ask a Question
Download Files