When pre-ordered, this item normally ships within 10 working days
The HTU21D Click Board™ is a high-precision measurement add-on board that gives an easy way to add a humidity and temperature sensor to your design. The board includes easy-to-use, fully calibrated humidity and temperature sensor to develop reliable environmental sensing nodes. The measurement range of HTU21D Click Board™ is from 0 to 100 percent for relative humidity. For temperature, the measurement range is from -40 to +125
View full details
SKU: MIKROE-1687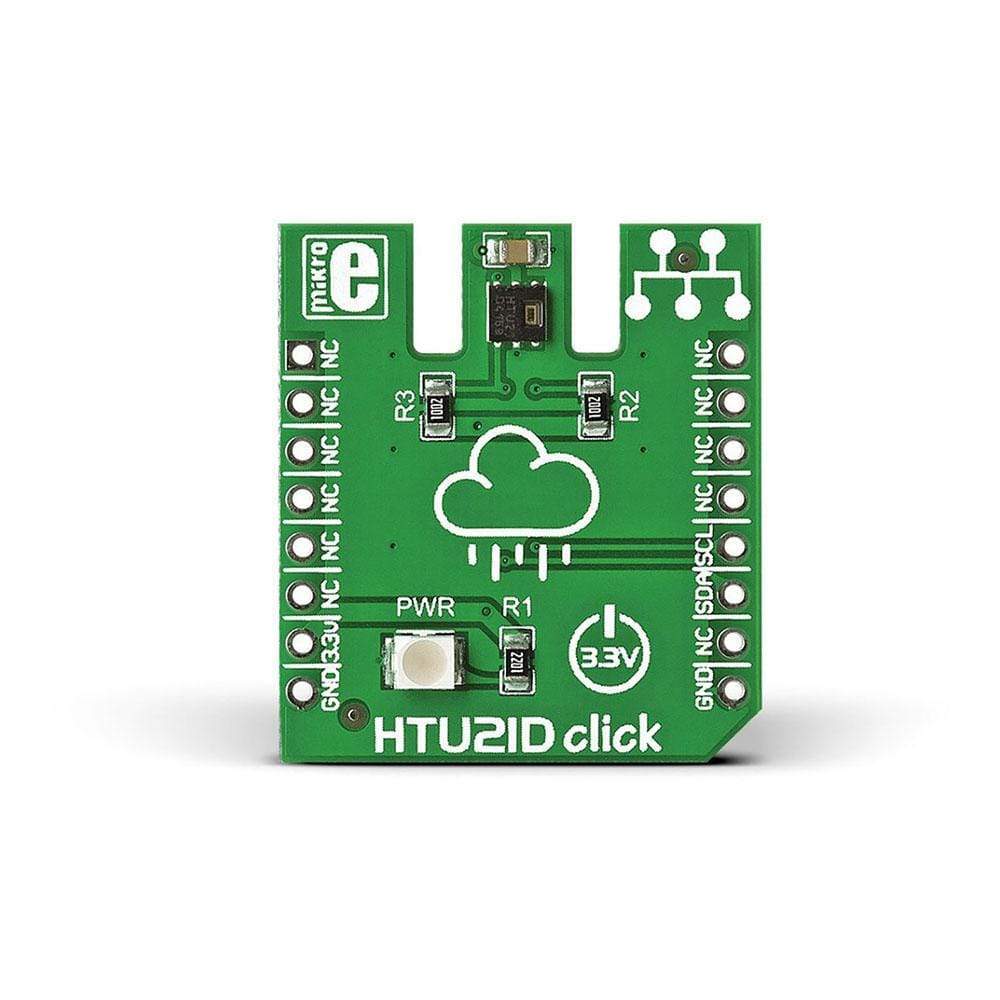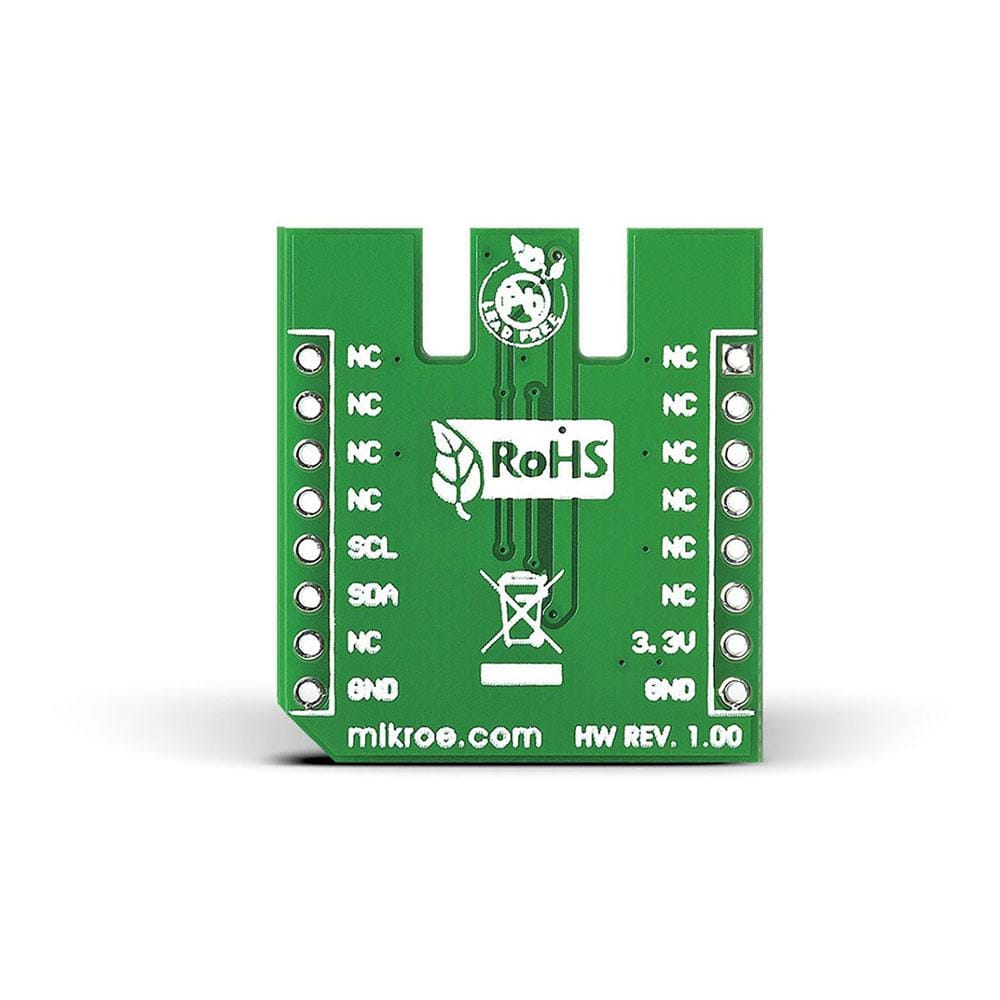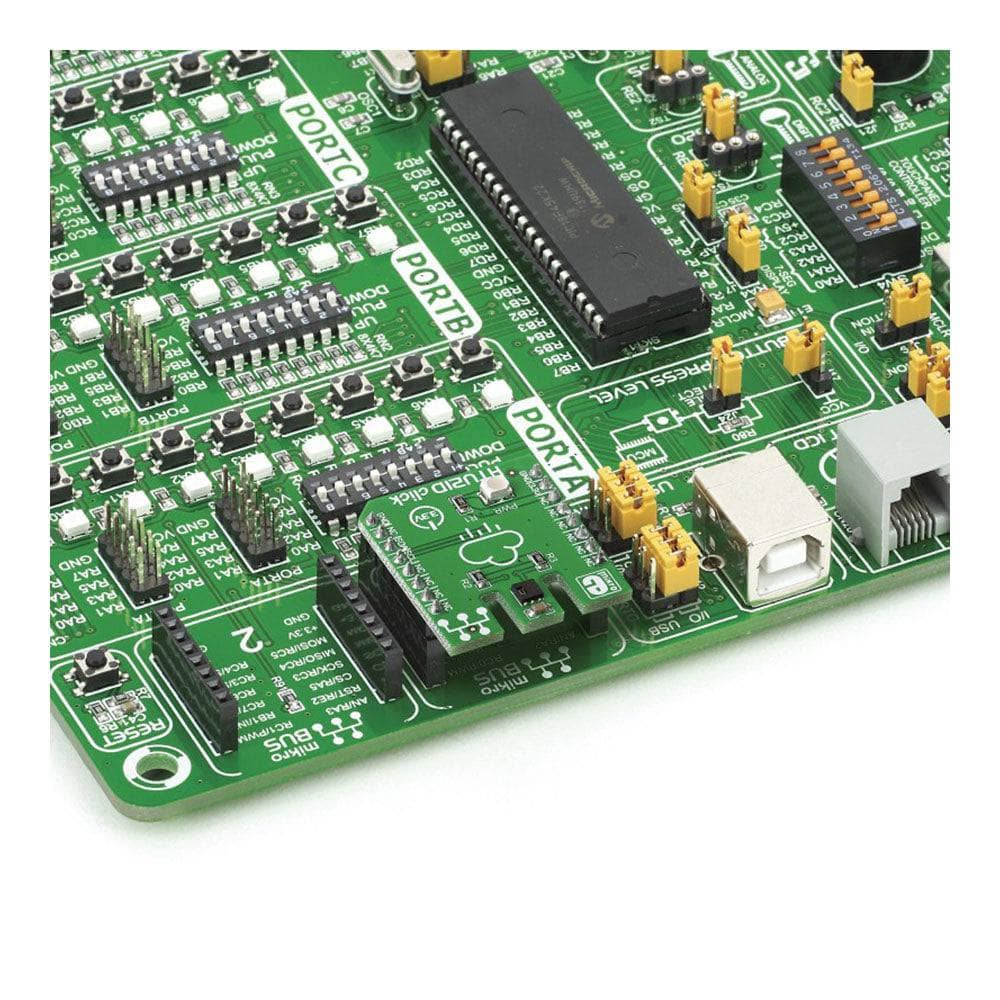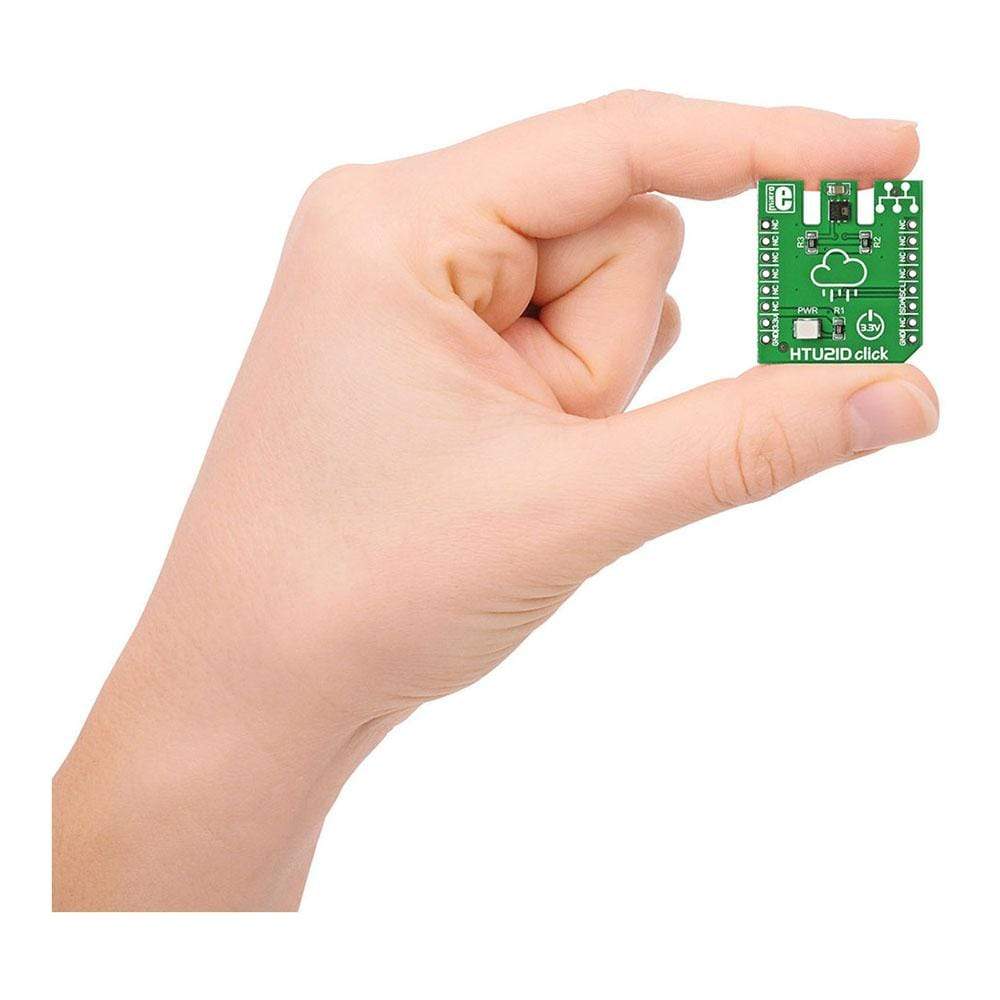 Adjustable Signal Resolution
The default resolution for relative humidity and temperature readings in HTU21D Click Board™ is set to 12-bit and 14-bit, respectively. However, the humidity resolution can be arranged between 8 and 12 bits, and temperature resolution between 12 and 14 bits.
Tip on Sensor Placement
It is important to place HTU21D Click Board™ at a place where it can get a correct ambient temperature reading, since relative humidity is dependent on temperature. Dont place the sensor right next to the heater in a closed space, or next to a hot metal railing in the veranda. In simpler words, dont place it next to something that is hotter or colder than the environment.
HTU21D Click Board
Frequently Asked Questions
Have a Question?
Be the first to ask a question about this.
Ask a Question