Carbon Monoxide Detector
When pre-ordered, this item normally ships within 10 working days
The CO Click Board™ carries the MQ-7 gas sensor with high sensitivity to carbon monoxide. The Click Board™ is designed to run on a 5V power supply only. It communicates with the target microcontroller over the AN pin on the mikroBUS line.
View full details
SKU: MIKROE-1626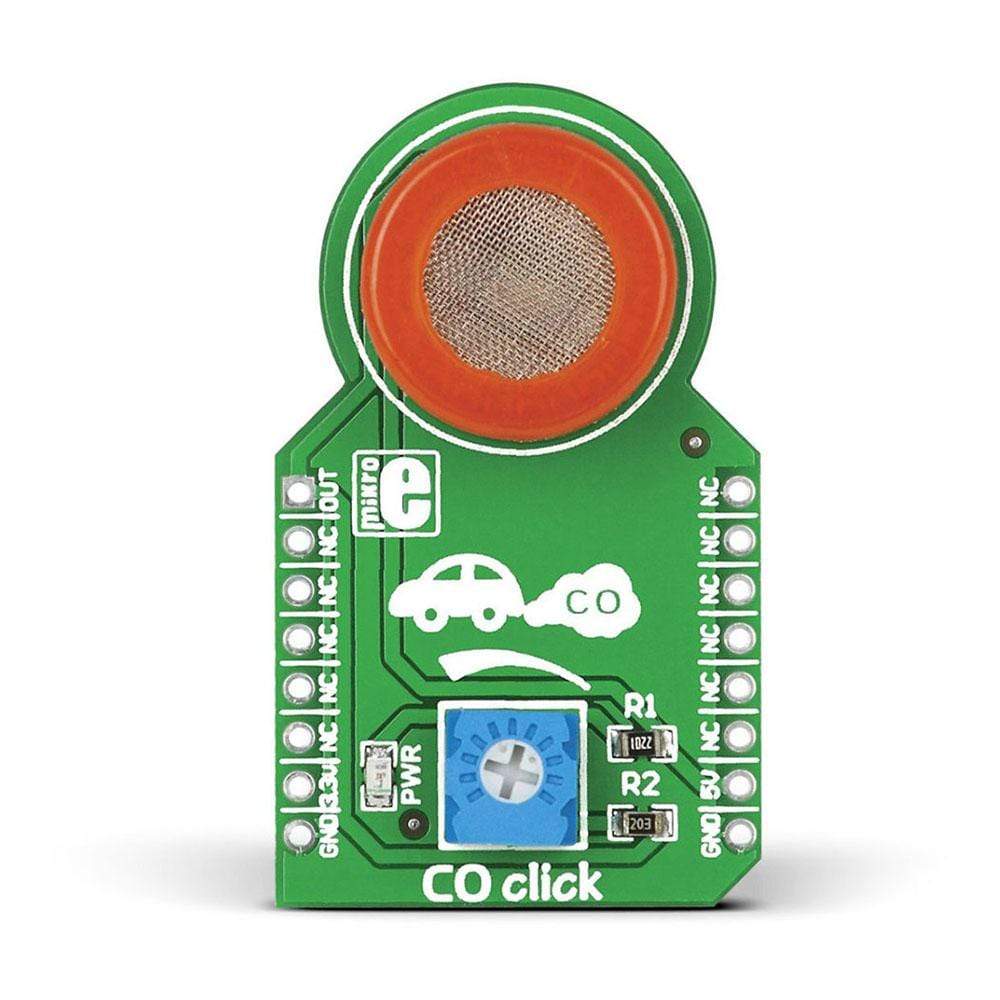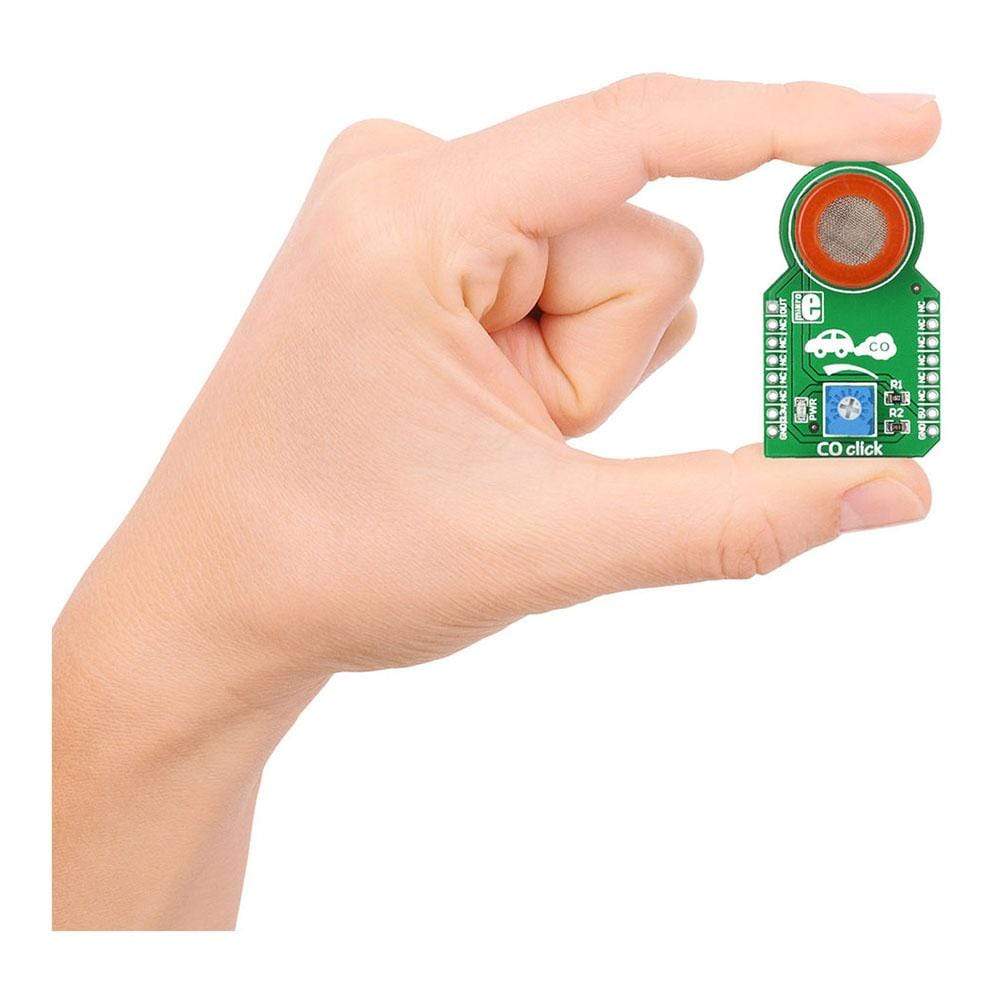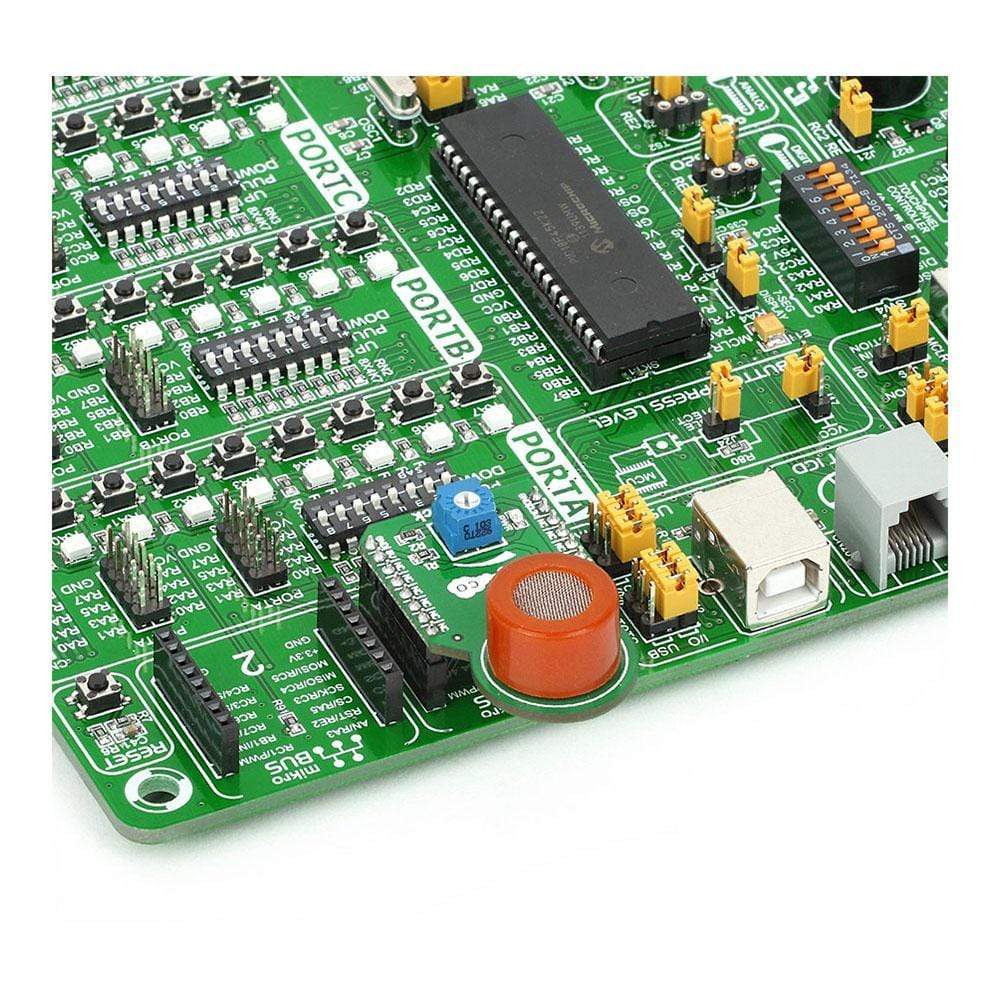 Carbon Monoxide (CO) Sensor: MQ-7
The MQ-7 sensor has high sensitivity to carbon monoxide. The gas sensing layer on the sensor unit is made of Tin dioxide (SnO2), which has lower conductivity in clean air. The conductivity increases as the levels of Carbon monoxide rise. The detection range of the sensor is 20ppm-2000ppm of CO.
To calibrate the sensor for the environment youll be using it in, CO Click Board™ has a small potentiometer that allows you to adjust the Load Resistance of the sensor circuit. For precise calibration, the sensor needs to preheat (once powered up, it takes 48h to reach the right temperature).
Highly Useful
Carbon monoxide gas sensors are used to detect the presence of that gas and prevent carbon monoxide poisoning. Since carbon monoxide has no smell or colour, humans cannot detect it. In high concentrations, it can be lethal.
CO Click Board™ finds its application in designing of gas leakage equipment. Being suitable for detecting carbon monoxide concentration, CO Click Board™ can be used in the devices like portable gas detectors, domestic gas leakage detectors and industrial combustible gas detectors.
CO Click Board
Frequently Asked Questions
Have a Question?
Be the first to ask a question about this.
Ask a Question