When pre-ordered, this item normally ships within 10 working days
Introduce wireless functionality to end-point devices in ZigBee mesh networks using the XBee Click Board™ from MikroE. Intended to provide low-cost wireless connectivity to electronic devices, this Click Board™ features the Digi International
View full details
SKU: MIKROE-1599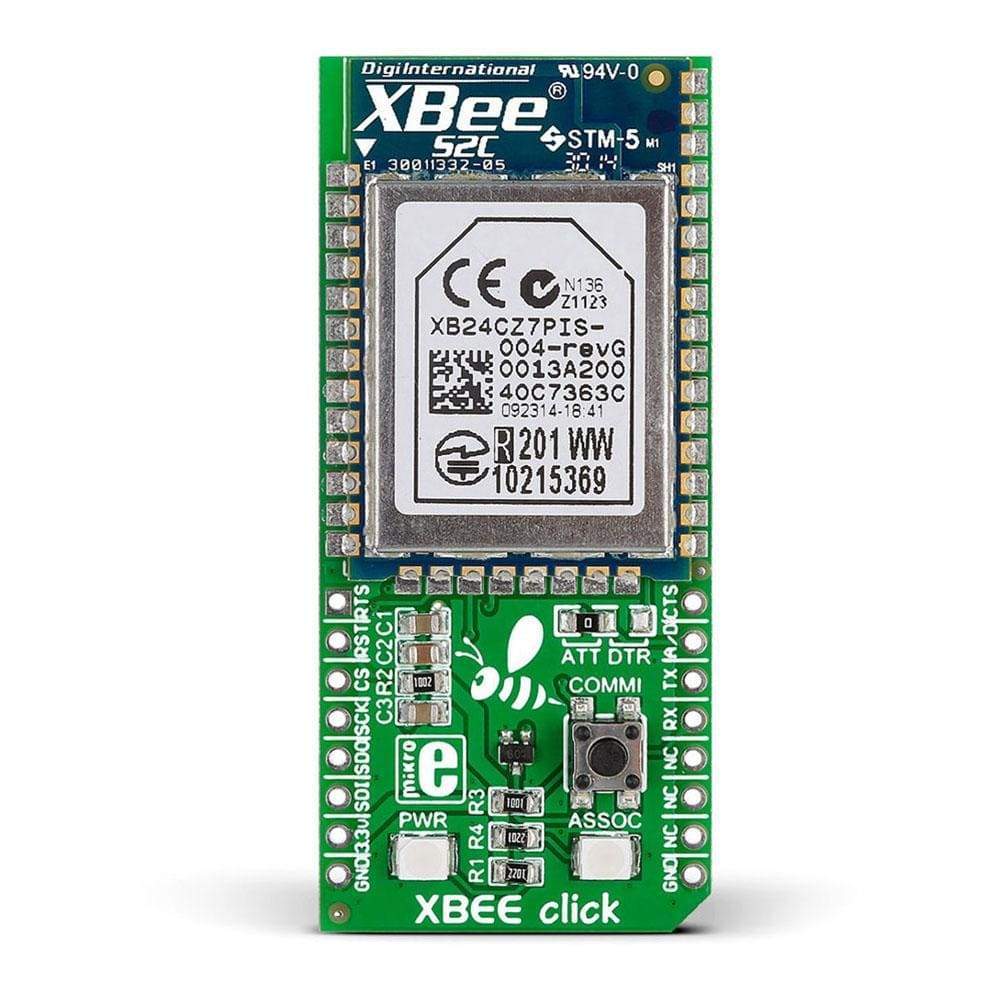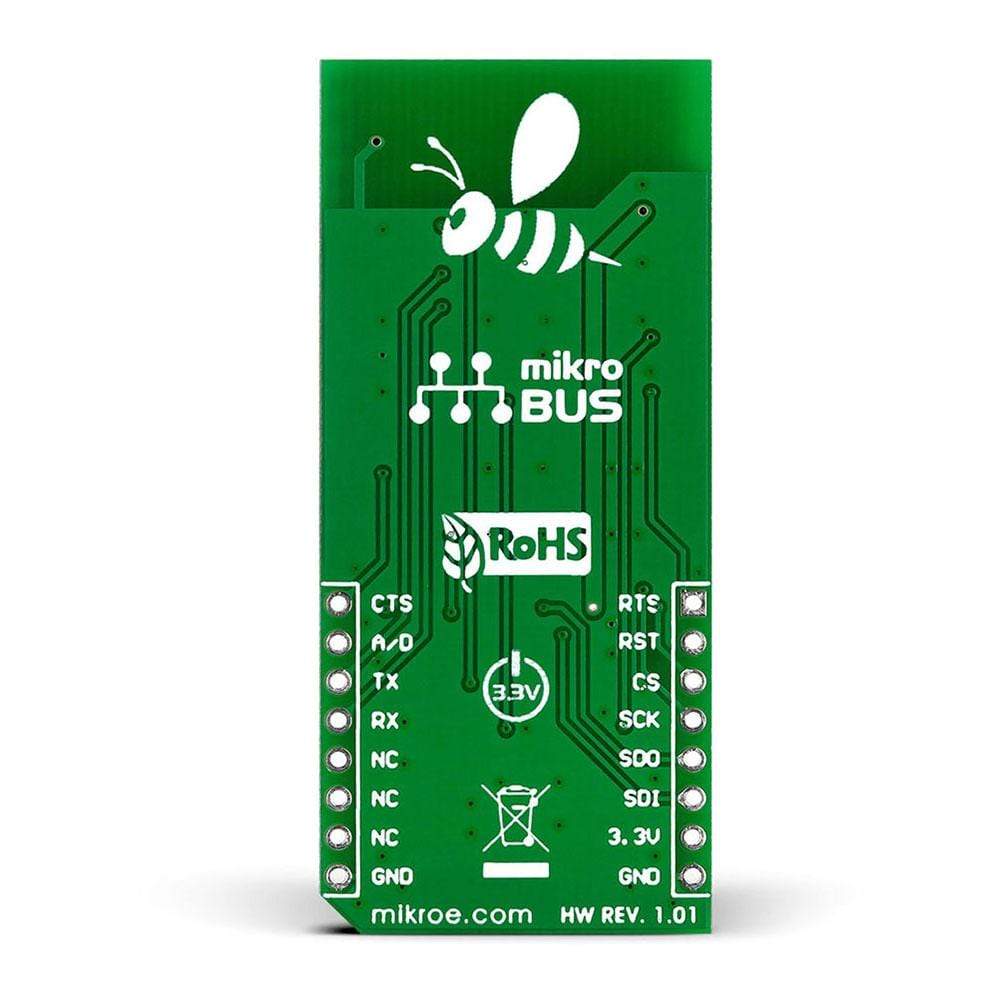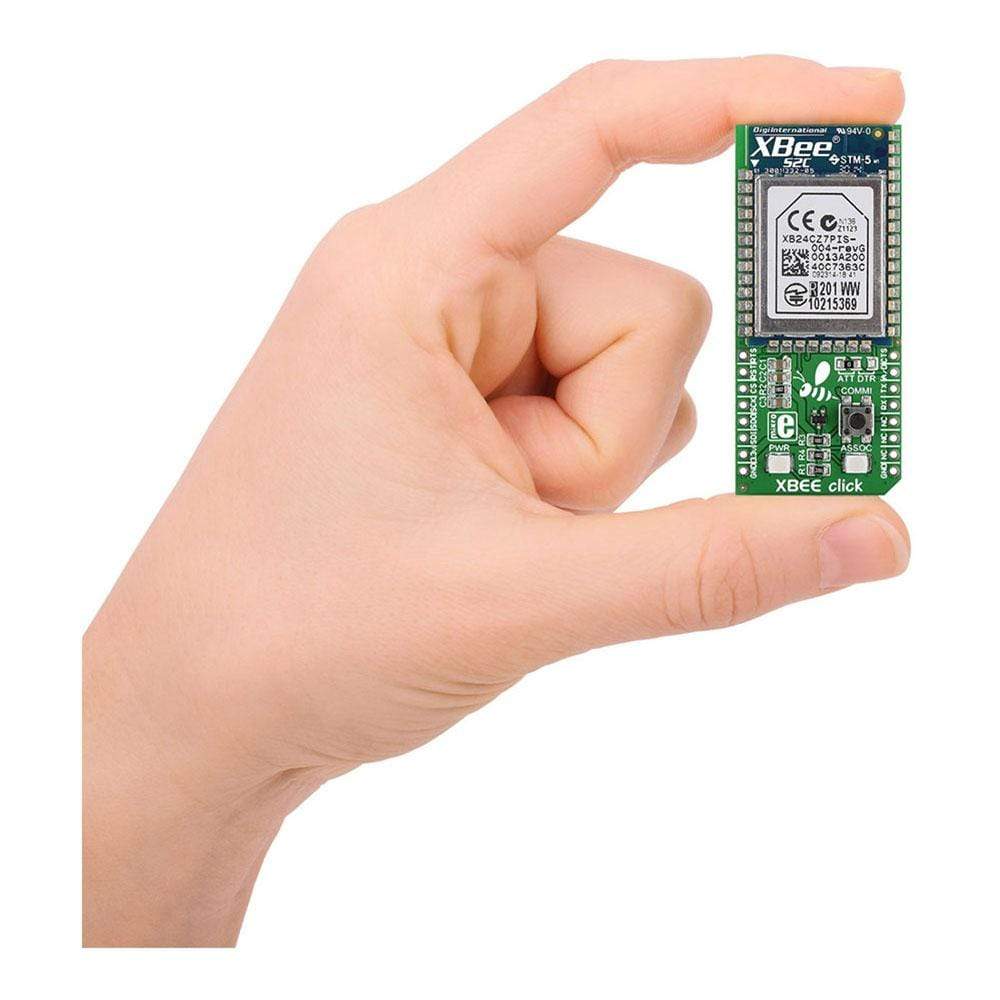 IC/Module: XB24CZ7PIS-004 RF Module
XB24CZ7PIS-004 is an embedded network-compatible RF module that operates at 2.4-2.5GHz band with a range of up to 60 metres indoor and up to 1.2 km outdoors (line of sight). It aids in easy deployment with a commissioning button and an associated LED. Using this, the user can issue simple configuration commands with subsequent button presses (joining or leaving networks, self-identification, restoring default values etc.).

.
Simple Deployment
XBEE Click Board™ has a commission button to issue simple configuration commands from the field. This push button enables the user to send simple commands to configure how the node relates to the network. It interprets the input depending on how many times the button is pressed in a row.
ATT/DTR jumper
XBEE Click Board™ allows user to choose UART or SPI line for data transmission. Depending on the communication line selected, user can set the interrupt feature by using the ATT/DTR jumper. ATT is for SPI; DTR for UART.
XBee Click Board
Frequently Asked Questions
Have a Question?
Be the first to ask a question about this.
Ask a Question
Download Files