When pre-ordered, this item normally ships within 10 working days
The MINI-M4 for Tiva C Series is a small ARM Cortex-M4 development board containing a Tiva C Series TM4C123GH6PM microcontroller. It perfectly fits into a standard DIP40 socket. The board is equipped with a 16MHz SMD crystal oscillator and 32.768KHz crystal which can be used for the internal hibernation module. It has a reset button and three signal LEDs.


The MINI-M4 for Tiva board comes pre-programmed with a fast USB HID bootloader, so no external programmers are needed for development. It operates on a 3.3V power supply. The onboard voltage regulator allows the board to be powered directly from the USB cable.
View full details
SKU: MIKROE-1595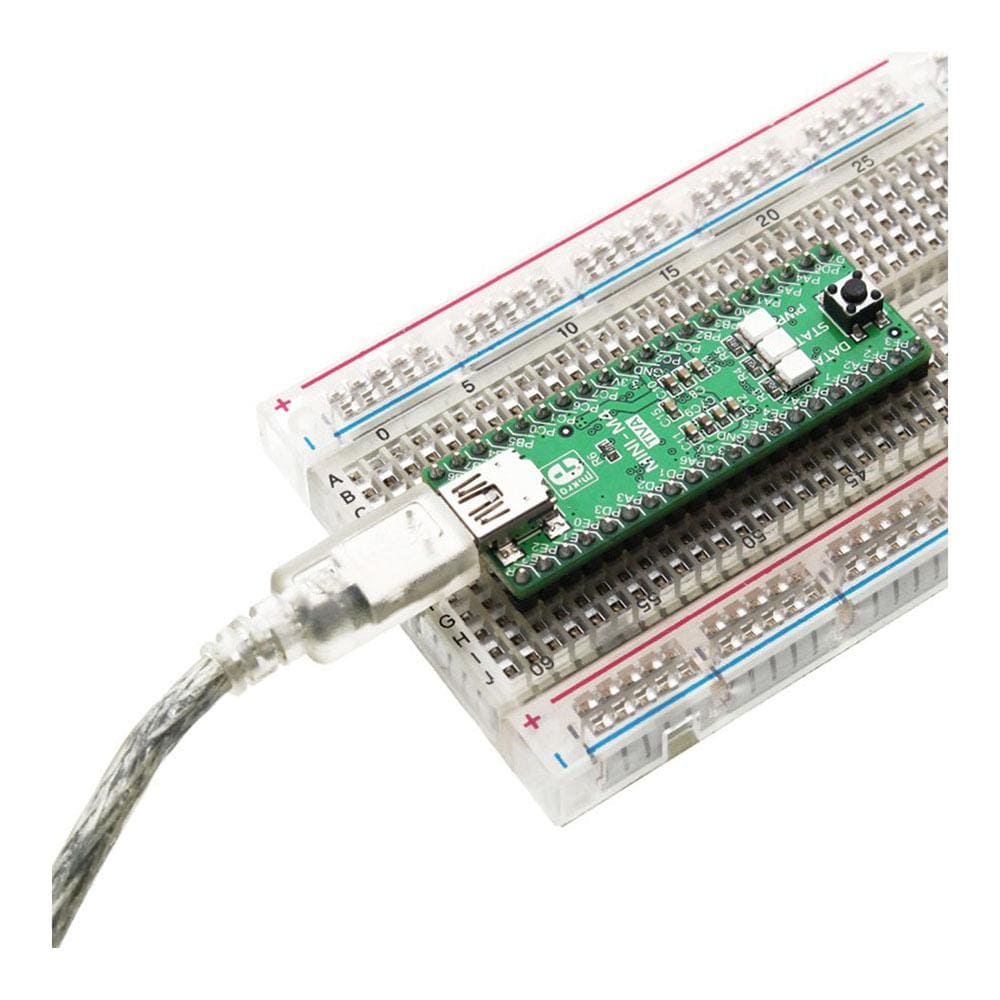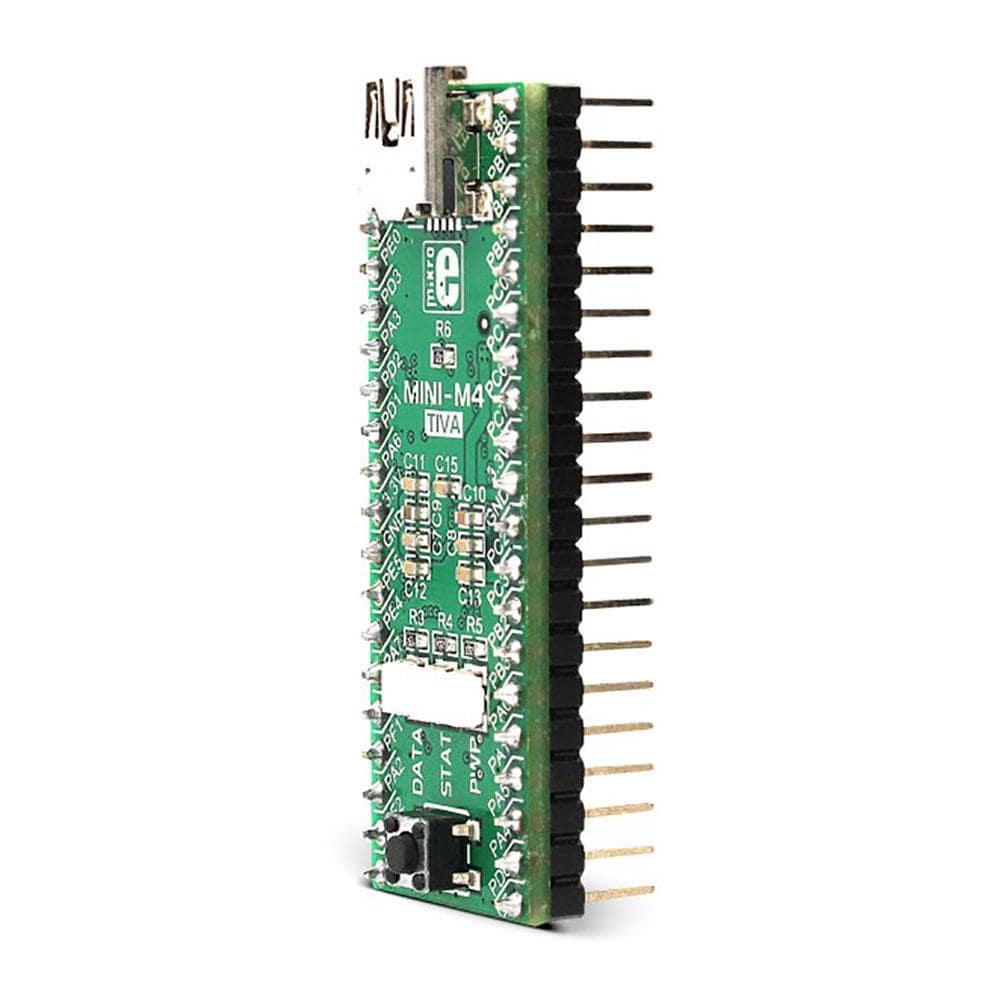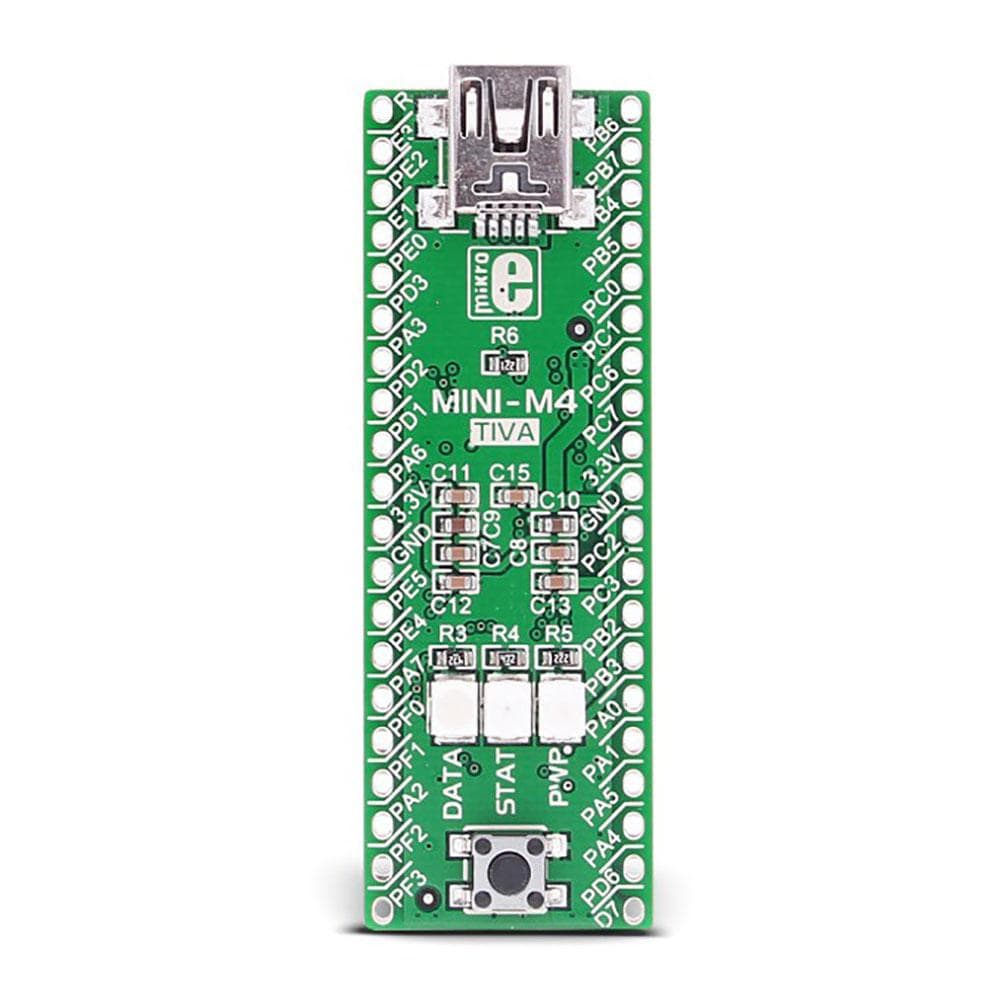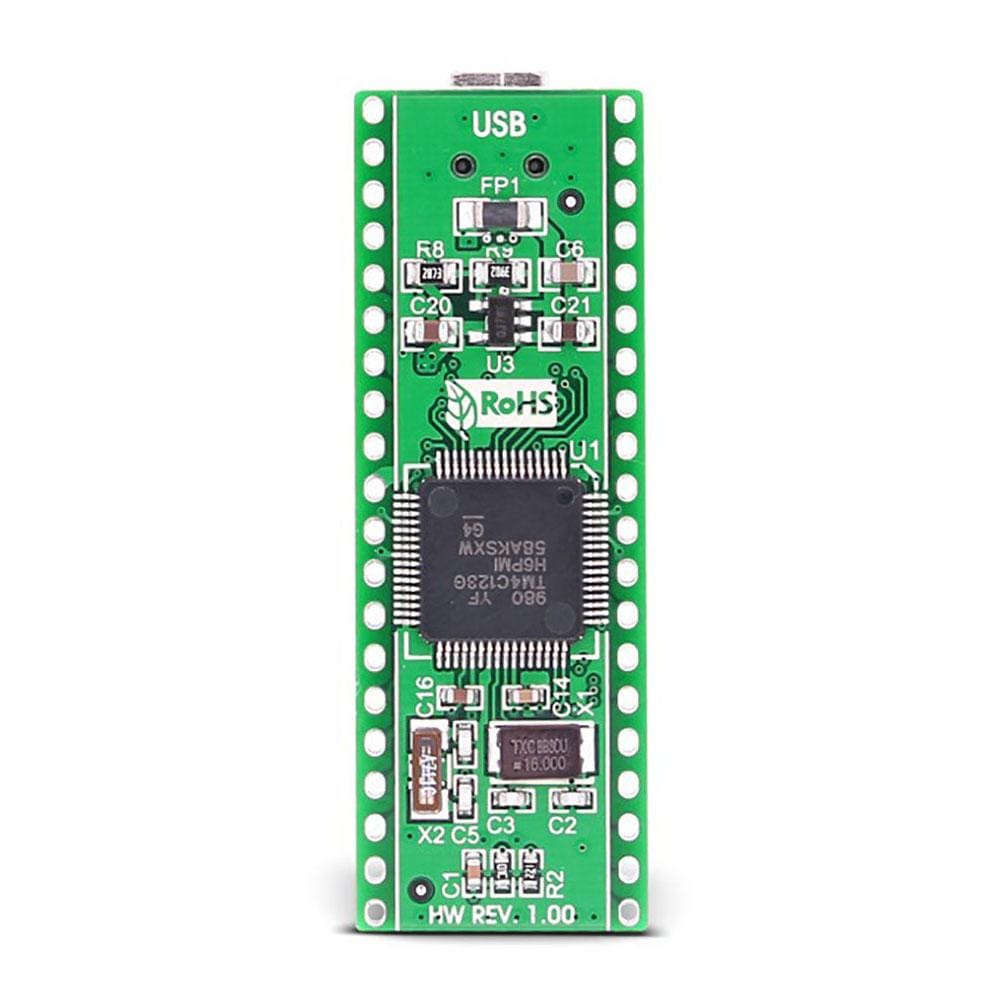 Technical Specifications
Applications
The Mini-M4 for Tiva Board can be used as a DIP40 substitute for PIC16 and PIC18 microcontrollers working on 3.3V, thus adding exponentially more power to your target device.
Key Features
Tiva™ C Series TM4C123GH6PM, ARM 32-bit Cortex™-M4 CPU with frequency up to 80MHz. It features 256Kb of Flash, 32 kB SRAM and extensive range of enhanced peripherals and I/Os.
Mini USB-B connector, signal LEDs (data, stat and power), Crystal oscillators and Reset Button on board.
Operating Voltage
Board operates on 3.3V power supply only. Dedicated voltage regulator enables the board to be powered directly from on-board USB connector.
Key Benefits
Pin compatible with PIC16F887 and PIC18(L)F45K20
Comes preprogrammed with USB bootloader
Perfectly fits into DIP40 socket
Fully supported by MikroE ARM compilers
| | |
| --- | --- |
| Type | MINI |
| Architecture | ARM (32-bit) |
| Programming | Bootloader |
| Silicon Vendor | Texas Instruments |
| Supply Voltage | USB |
MINI-M4 for Tiva MCU Board
Frequently Asked Questions
Have a Question?
Be the first to ask a question about this.
Ask a Question